Catena Media expands into global forex with addition of ForexTraders.com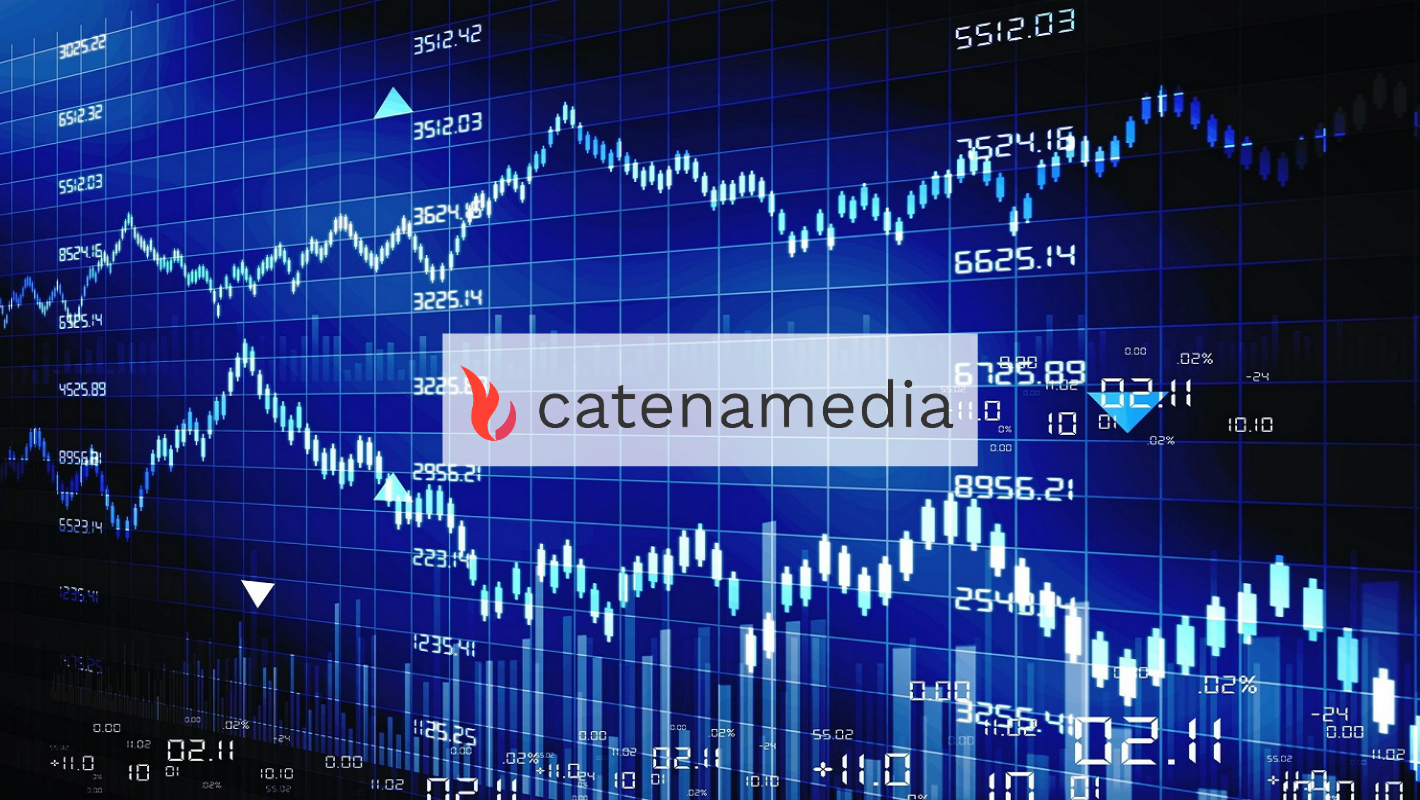 Catena Media plc is paving the way for its global ambition to become a leader in quality content generation, and subsequent lead generation, in financial services. The acquisition of Forextraders.com, Forexcharts.net and Forexindicators.net, alongside additional sites, lays the foundation for the global ambition within foreign exchange trading content and lead generation.
All of the sites will be used to create an ecosystem of quality content in the area of Foreign exchange as part of the Trade Finance vertical. This provides the opportunity to improve sites currently focusing on advertising so that they instead focus on lead generation. The acquired assets currently generate quarterly sales of about USD 250,000.
"Foreign exchange represents major trading volumes, both for professional and non-professional traders requiring reliable information – Catena Media has set-out to become the leader in this space." – Henrik Persson Ekdahl, Acting CEO.
ForexTraders.com started in 2004. It is a foreign exchange trading Information site providing details of foreign exchange brokers, sign-up offers and useful information pertaining to the area of foreign exchange. Catena Media will extend this by adding premium content relating to various currencies, newsletters and instructional videos and newscasts.
The initial purchase price of ForexTraders.com, payable in conjunction with the transfer of the assets, amounts to an up-front cash payment of USD 4.08 million.In addition, there is an earn-out of a maximum USD 1.58 million based on revenue performance over a period of 12 months, and 50 percent of the earn-out may be paid in shares.
The expected total acquisition cost is USD 5.26 million, with the earn-out likely amounting to USD 1.18 million. In a reasonable anticipated scenario, with a total earn-out of USD 1.18 million, the sellers would need to generate revenue growth of between 30 and 40 percent over the period.
About Catena Media:
Catena Media provides companies with high-quality online lead generation. Through strong organic growth and strategic acquisitions, Catena Media has, since 2012, established a leading market position with approximately 300 employees in the US, Australia, Japan, Serbia, UK, Sweden and Malta (HQ). Total sales in 2017 reached EUR 67.6 million. The company is listed on Nasdaq Stockholm Mid Cap.
Further information is available at www.catenamedia.com 
Who Will Attend Georgia iGaming Affiliate Conference? Honorable Participants of the Event (Infographic)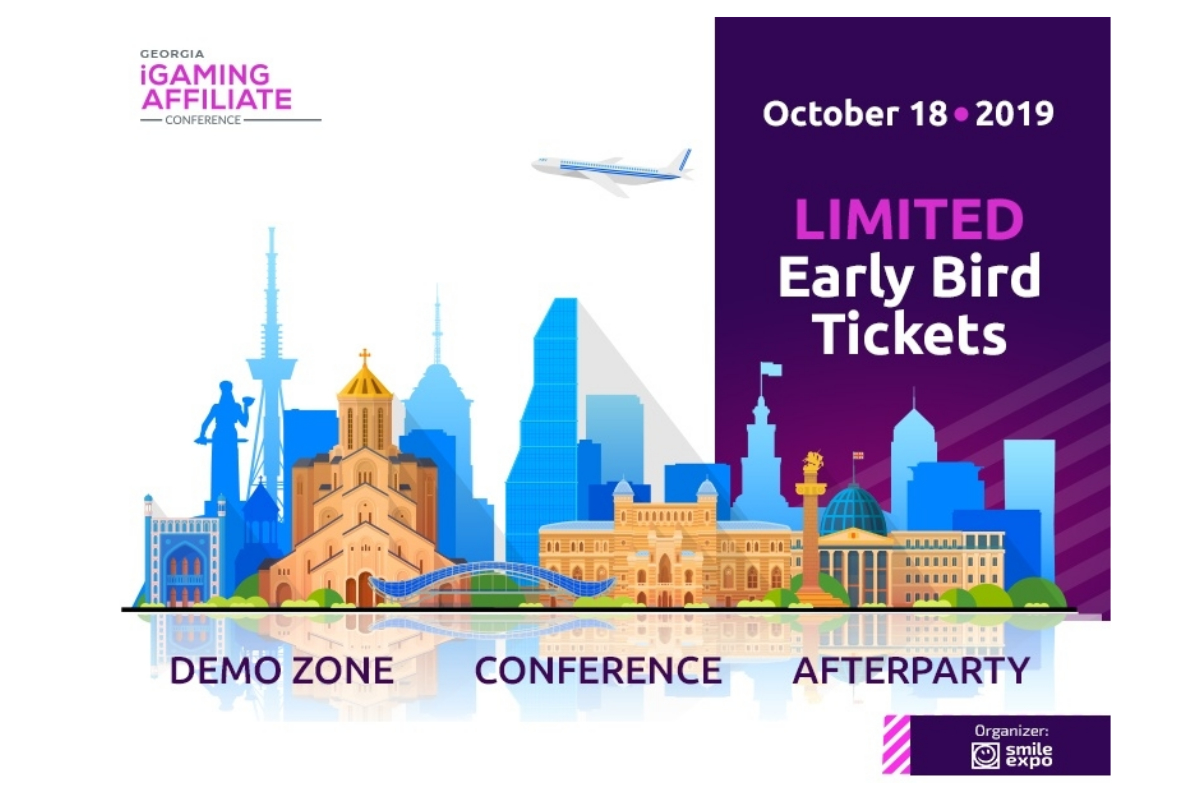 On October 18, Tbilisi will host the first Georgia iGaming Affiliate Conference dedicated to gambling business in the offline and online segments. Meet the companies that will become the participants. At the event, you'll have a chance to talk to their representatives, ask your questions and arrange further collaboration.
Find out whom to meet at the conference! Check out the infographics:

Guests arriving at the conference from abroad will enjoy a special offer and save on accommodation at the best hotels in Georgia.
Radius Hotel Tbilisi provides a discount to foreign guest of the event – 20%;
Mercure Tbilisi Old Town – 20%;
Ibis Styles Tbilisi Center – 20%.
Each hotel offers the high level of service, comfortable housing conditions, and is located near the event venue.
Become a conference participant and get a chance to talk to the industry leaders.
There's still time to nominate your favourites for AskGamblers Awards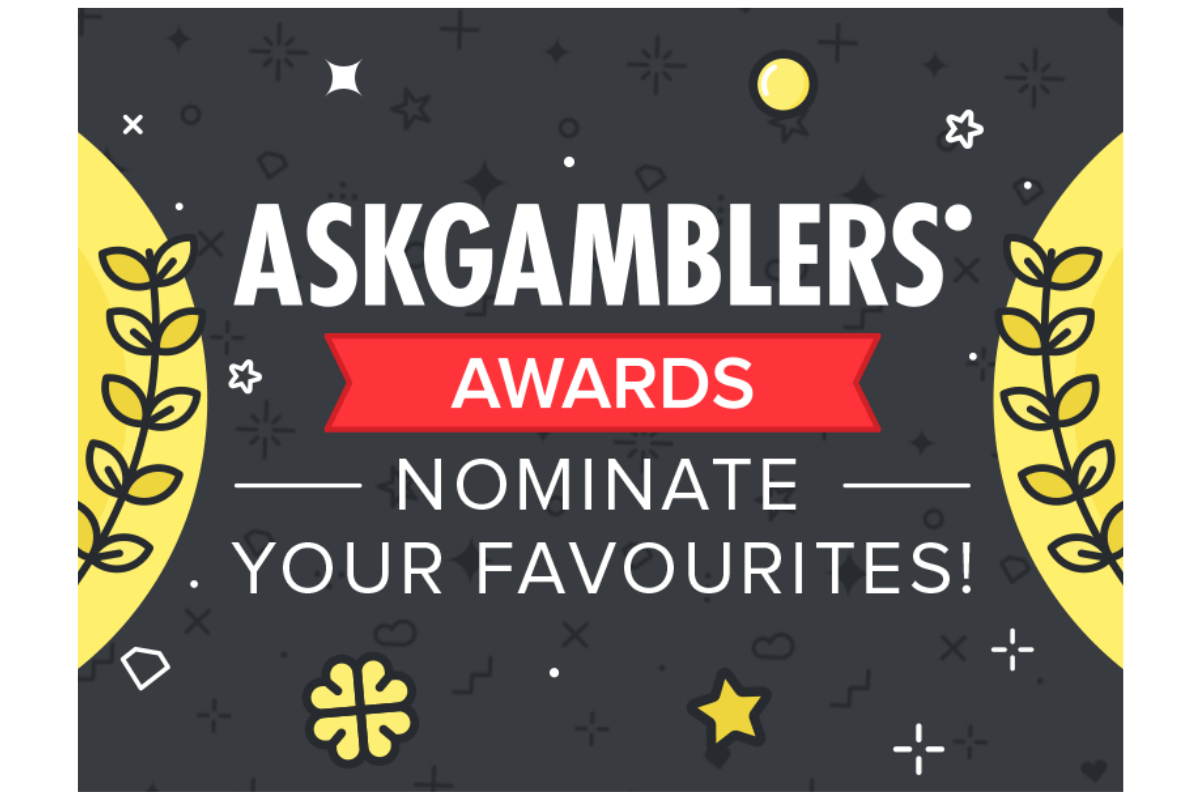 The nomination period of the AskGamblers Awards is in full swing, but there is still time for players all over the world to nominate their favourite online casinos, new online casinos and new online slots.
The AskGamblers Awards officially began on the 15th of August and, since then, players have been nominating their favourite online casinos, new online casinos and new online slots on AskGamblers. The only condition for a player to nominate their favourite contender for the finals is to be a registered user on AskGamblers.
What's more, all the nominations acquired in the nomination period will count as votes in the voting phase.
Denis Ristić, Product Owner of AskGamblers, has recently shared his excitement: "We're beyond thrilled to see which contenders will be in the finals. Right now it's anyone's guess, as players can nominate as many casinos and slots as they like, but only once. That's what makes the journey so exciting!"
The AskGamblers Awards nomination period will be open until mid-October, when phase two will begin and players will be able to start voting for the AskGamblers Awards finalists.
About AskGamblers:
AskGamblers, officially the best casino affiliate website in 2018, provides the most trusted, unbiased online casino, slot, and bonus reviews. It also features real player opinions and ratings highly valuable in the iGaming community. Thanks to its unique Casino Complaint Service, over $27,8 million has been turned to players thus far. Remember: "Get the truth. Then play."
About AskGamblers Awards:
AskGamblers Awards, is an annual event within the iGaming industry organized by AskGamblers.com. The competition includes the following categories: Best Casino, Best New Casino, Best Slot, Best Software Provider and Best Partner. What makes AskGamblers Awards stand out is the fact players' unique opinion is taken into consideration when pronouncing winners.
For the second year in a row AffiliateINSIDER is the official media partner of the AskGamblers Awards.
ThePOGG.com – ADR Service Passes $2.5 Million Returned to Players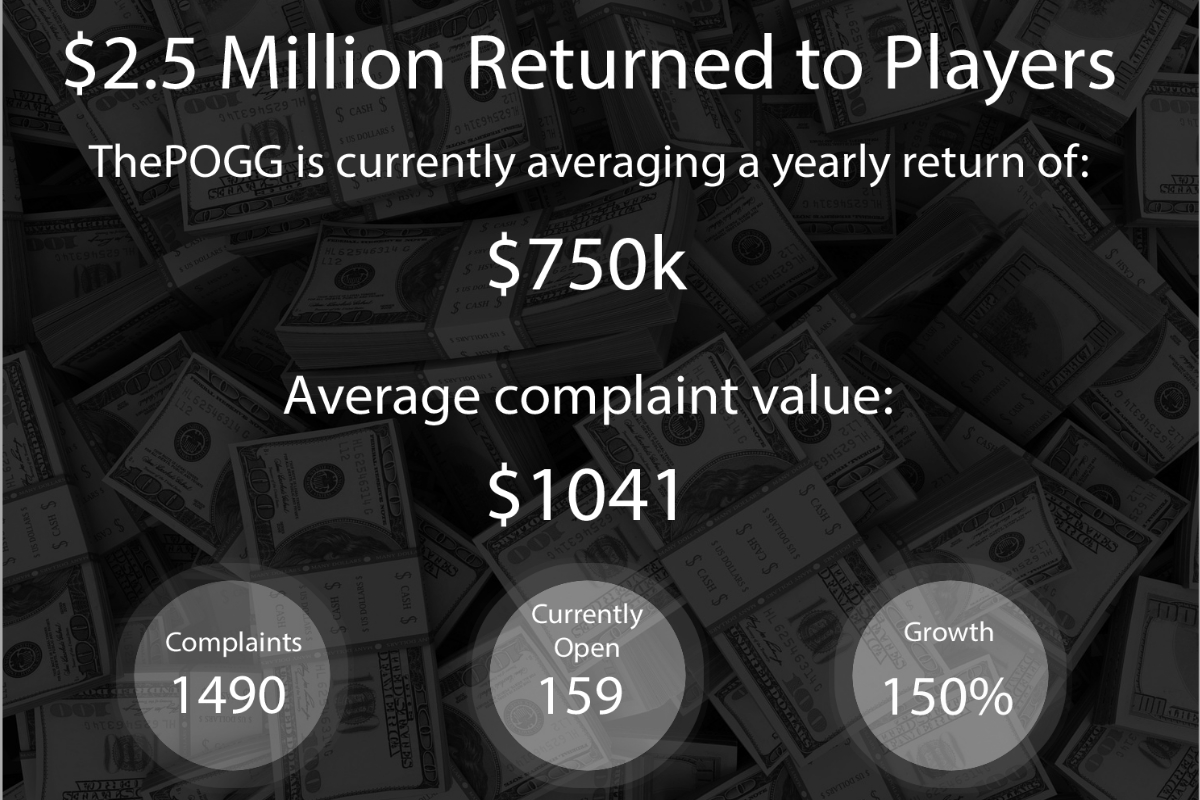 ThePOGG.com is delighted to announce that their complaints service has reached another milestone – as of Friday the 6th of September 2019 – the service has returned over $2,500,000 to players!
Almost exactly 2 years ago to the day, after over 4 years of operation, we reported that we'd recovered $1,000,000 of player funds – so it is clear to see that year-on-year our service is growing significantly. We are experiencing a huge increase in the number of players making use of our service and this is reflected in the fact that our total funds returned to players has increased by over 150% in the last two years. On average we have returned $62,500 per month in the last 2 years – over double what was returned per month at our previous landmark – a figure of $28k per month. Similarly, in September 2017 we had logged 1033 closed complaints and 58 open complaints; in Sept 2019 (so far) we are logging almost 2500 closed complaints and 159 open complaints – so this figure too is growing!
Beyond simply the cumulative amount returned to players, we can also iterate that in the last two years we have returned on average $2054/day to the playing community (more than double the per day value at the $1,000,000 mark). For the duration of the lifetime of our service this means that on average, by taking the time to submit a complaint to ThePOGG.com, the average player finds themselves $1041 better off as a result of doing so.
Our Complaints Manager has a wealth of experience in this field and as such understands the minutiae of the issues players may find themselves experiencing. The quality of the service has been recognised by the Malta Gaming Authority, who currently approve ThePOGG.com as an Alternative Dispute Resolution (ADR) provider. Under this remit ThePOGG.com currently provides ADR provision to close to a hundred MGA licensed operators.
The regulatory based remit that ThePOGG's complaint service fulfils makes it unique within the affiliate sector complaint management outlets, reflecting our service's experience and professionalism.
It has been a privilege to assist so many players recovering funds to date and we sincerely hope that the money returned has made a significant difference to the lives of the player's and their families. We take great pride in having helped so many people and look forward to helping many more in the years to come.
Finally we want to remind players of our free Responsible Gambling app BetBlocker. If you are struggling to control your gambling or feel that it may be time to take a break, BetBlocker put the control back in your hands by allowing you to restrict your device from accessing over 6.5k gambling websites.
If you are looking to submit a complaint against a gambling operator you can do so here – https://thepogg.com/submit-complaint/