Casinomeister UK Reopens after Site Redesign and Overhaul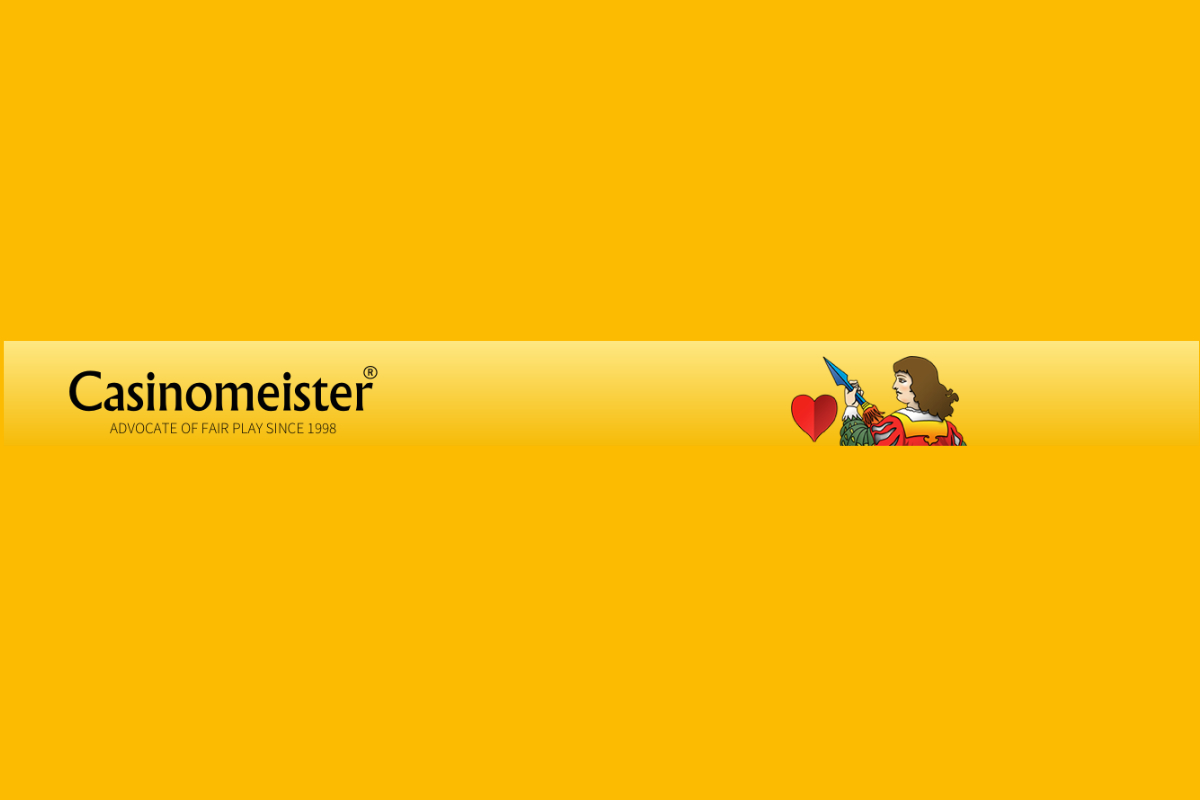 The popular online casino player advocate site Casinomeister.com have announced the reopening of their Casinomeister UK site, dedicated to players residing in the UK.
With regulation concerning online gambling in the United Kingdom continuing to change and evolve, it was felt only right that a resource for UK visitors to Casinomeister was made available. Hence the reopening and redesign of Casinomeister UK.
Speaking about the new Casinomeister UK site, Casinomeister Director Bryan Bailey said: "Blimey! It's the UK Casinomeister site! Well that only took a decade or two to do, but here we are!"
"Yeah, all the news pertaining to UK punters, UK webmaster affiliates, UK industry folk, and a concise list of reviewed safe, UKGC licensed Casinomeister Accredited Casinos."
Visitors to Casinomeister UK should find navigating the site super quick and also responsive on all forms of mobile devices.
Featuring dedicated reviews of UK facing online casinos, Casinomeister UK also provides visitors with the latest promotions and bonus offers currently available to UK players.
With a UK focus, all the latest news concerning the UK iGaming space is also covered on the site, with relevant UK centric news articles pulled in from the main Casinomeister.com site.
Additionally, visitors to Casinomeister UK are also able to participate on the main Casinomeister Forum, which is one of the most vibrant and active casino forums on the internet.
To take a look yourself, you can visit Casinomeister UK here.
Karhu launches Professional Gambling Affiliates Association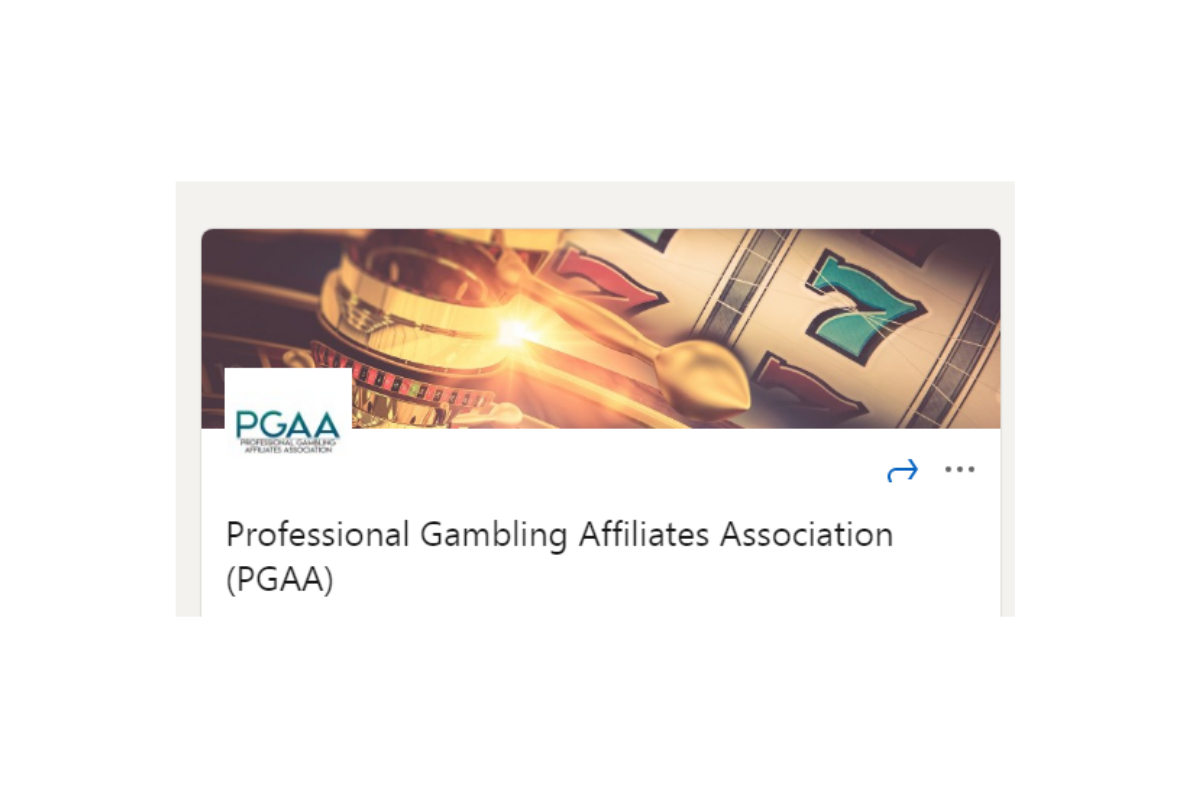 Bojoko's Chief Business Officer launches industry group with the aim of creating contractual security between affiliates and operators for the first time
Joonas Karhu, Chief Business Officer at Bojoko.com, has launched the Professional Gambling Affiliates Association (PGAA) to help improve the relationship between affiliates and operators and create contractual security for the first time.
Karhu formed the association after becoming concerned with the imbalance in the relationship between affiliates and operators. The PGAA will address this with affiliates coming together as one in order to push for contractual security and fair terms and conditions when promoting operator brands.
At present, there is no contractual security for affiliates who are forced to sign agreements that are one-sided and subject to change at any time. This can see life-time revenues slashed and fees increased with little to no notice.
This is not the case in other B2B industries and makes running an online gambling affiliate business incredibly difficult. Operating an organisation without a secured contract is unsustainable, making it impossible to invest in growth and putting jobs at risk.
The PGAA intends to create a contract that provides the security its members need to be able to promote operator brands now and moving forwards. The contract will be signed by PGAA members and their operator partners.
Bojoko will handle the initial communication between the PGAA and operators, and will also cover the legal cost associated with creating the PGAA contract. This includes any potential reviews or amendments required now and in the future.
Karhu is now calling on affiliates of all sizes to join the Professional Gambling Affiliates Association. Those interested in signing up can do so by requesting to join the dedicated Professional Gambling Affiliates LinkedIn Group here.
Joonas Karhu, Chief Business Officer at Bojoko, said: "The situation online gambling affiliates face is unprecedented when compared with other industries and sectors. Running a business without a secured contract is simply unsustainable and puts organisations and their employees at great risk.
"By creating the PGAA, I hope to be able to provide the contractual security that affiliates need to be able to promote operator brands and be confident that the players they send and the revenues they generate are secured over time.
"I am now calling on all affiliates to join the PGAA and for operators and other industry stakeholders to support the association and its mission to level the playing field for affiliates and to provide the contractual security they need and deserve."
Tipico U.S. Partners with Income Access for Affiliate Program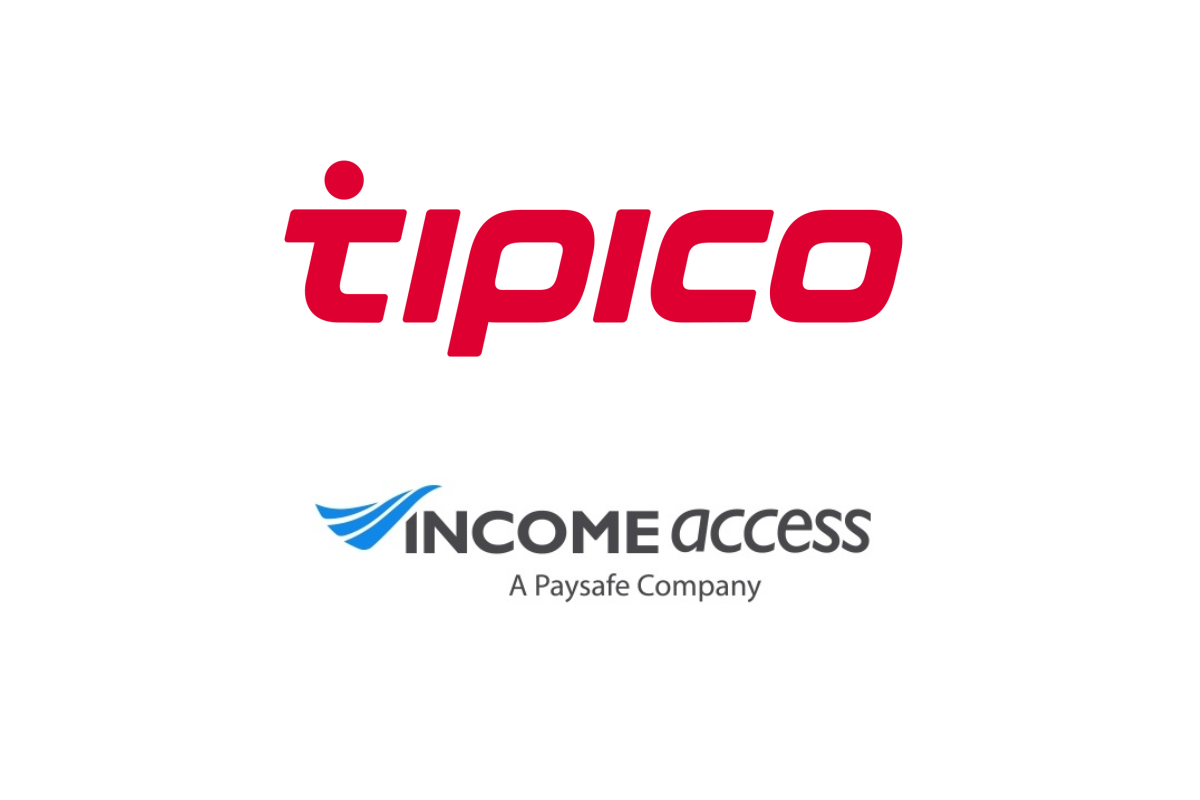 Soon to launch New Jersey-facing sportsbook to leverage Income Access' platform and affiliate management services
Tipico U.S., a division of Tipico Group, one of the largest European sports book operators, today announced a partnership with Income Access, Paysafe Group's marketing technology and services provider. The partnership will see Tipico U.S. unveil a new affiliate program in New Jersey for its imminently launching sports betting and iGaming brand, which will be managed by Income Access' team of affiliate marketing experts, while leveraging the company's technology solution.
Tipico Group, which possesses nearly 15 years of online and retail sports betting experience in Europe, is one of the few operators to use proprietary technology to power its gaming products. Regulated by the New Jersey Division of Gaming Enforcement (DGE), Tipico U.S. will officially unveil its new gaming brand to sports enthusiasts within the state in 2020.
Supporting affiliates with their acquisition and retention efforts is Income Access' affiliate software, which features comprehensive tracking and reporting tools. As the upcoming Tipico U.S. program will also be managed by the company's in-house affiliate management team, the brand will benefit from expert knowledge in affiliate recruitment, outreach, maintenance, payments and more.
The launch of the Tipico U.S. affiliate program will enable affiliates to develop and monitor digital marketing campaigns for the international sports gaming and entertainment company. Aiming to engage with active sports bettors, Tipico U.S. is a brand for players who want cutting-edge sports betting experiences. At launch, Tipico will offer simple enrollments via their mobile app, web and desktop platforms, as well as competitive player promotions.
Adrian Vella, Managing Director, U.S. Business at Tipico, said: "We're thrilled to partner with Income Access and look forward to the great work the company will be able to produce for our team. As part of our U.S. expansion, we've made sure Tipico is aligned with the best in the business, particularly those with deep experience in the regulated New Jersey market."
Keith Gormley, Head of U.S. Marketing at Tipico, added: "This partnership will serve as a key piece in our marketing strategy for both our upcoming launch in New Jersey and our expansion into other regulated markets in the U.S. Through our collaboration, we're anticipating driving high-quality players into the Tipico sports betting product."
Tara Wilson, SVP and General Manager at Income Access, Paysafe Group, said: "Sports affiliates will soon be able to promote Tipico, a well-known brand in the gaming industry, thanks to our partnership. Both our platform and management services will help affiliates establish a presence in New Jersey, while also encouraging overall program growth."
TheBigFreeChipList.com Has Rebranded To Chipy.com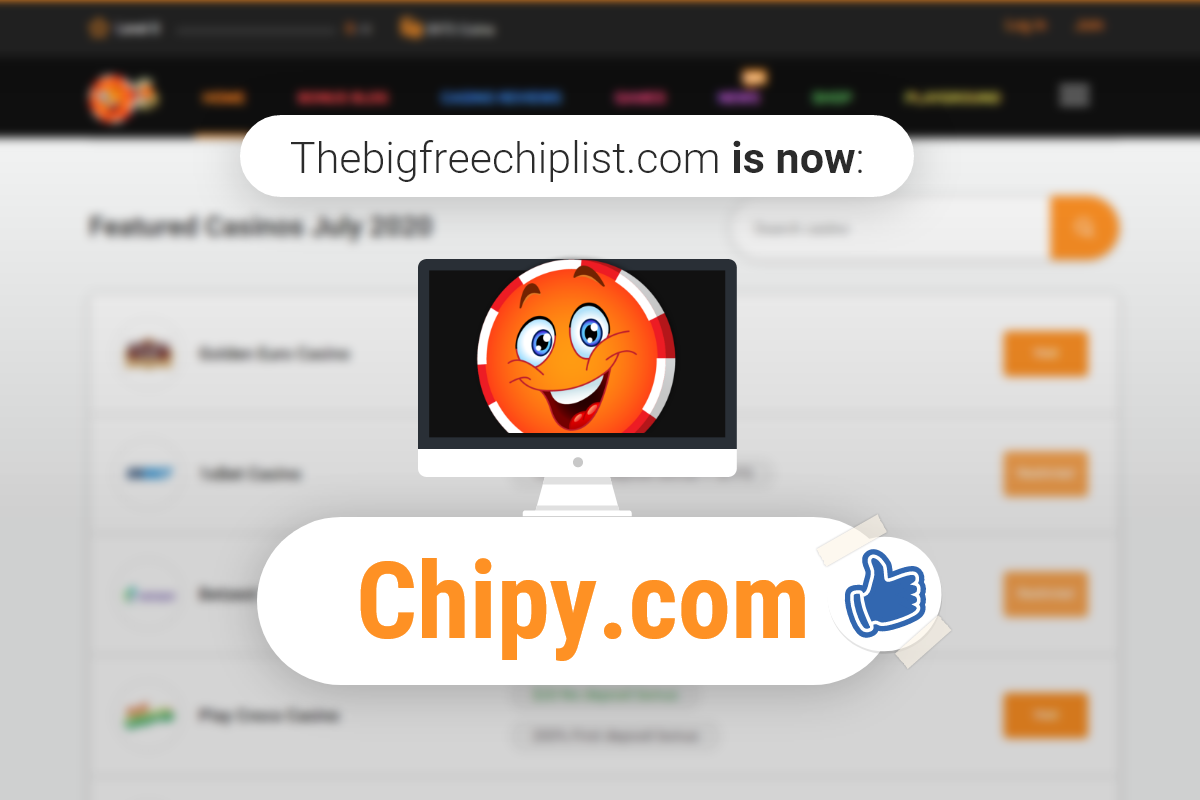 Welcome To TheBigFreeChipList's New Identity
The leading gambling portal, TheBigFreeChipList, has rebranded itself as Chipy.com to better reflect the company's current goals and objectives. The new identity was meant to bring awareness to the company's offerings, as the new domain name is more tuneful, shorter, and easier to remember.
TheBigFreeChipList is not gone for good – the company has implemented a restructuring process without losing its brand essence whatsoever. Players will find the same top-quality online gambling content in the same user-friendly approach. The rebranding has only targeted the gambling platform's name, without changing the interface of the website.
Chipy.com is renowned for its Playground section and the Community Shop, two unique features on the market. The reason for the Playground's originality is that the section hosts an excellent selection of games, where gamblers can play using Chipy coins, the website's exclusive currency, for a chance to win.
With the Chipy coins, players can visit the Community Shop, a virtual shopping section, and indulge themselves with a generous collection of fun items. They have the opportunity to turn their coins into actual money by purchasing "Real Money Items", acquire exclusive bonus offers by visiting the "Shop Bonuses" section, as well as getting hold of some really cool "Avatar Items".
A Foray Into The Past
The company was established in 2012, under the name of TheBigFreeChipList, and was an immediate success. Only a few months after its launching into the online gambling industry, the Bonus Blog section of the site became extremely popular among gambling aficionados. This section is enjoying a lot of popularity in the present day as well.
It didn't take long for TheBigFreeChipList to become one of the most trustworthy and reputable online gambling portals in the industry. Its offerings have always consisted of wide-ranging lists of online casinos rated and reviewed by real players, first-class collections of casino bonuses, entertaining game titles, and top software providers. And last but not least, an extensive and reliable news section aimed to bring users the latest gambling news.
Final Thoughts
TheBigFreeChipList has passed on its legacy to Chipy.com with the purpose of finding a balance between old and new, without losing its brand essence. The new identity represents the company in the online gambling industry and all the interconnected assets that come with this change are meant to propel Chipy.com into one of the best online gambling platforms on the market.
Chipy team believes that this change is important for further development and is hopeful that will bring significant benefits not only for the gambling portal but also for the players – as this rebranding process was before anything else an improvement meant to help users easily and efficiently retain the name of the website.
Be sure to check out chipy.com and keep an eye out for all the fun surprises this rebranding has brought with it!