Is Bitcoin Becoming Mainstream?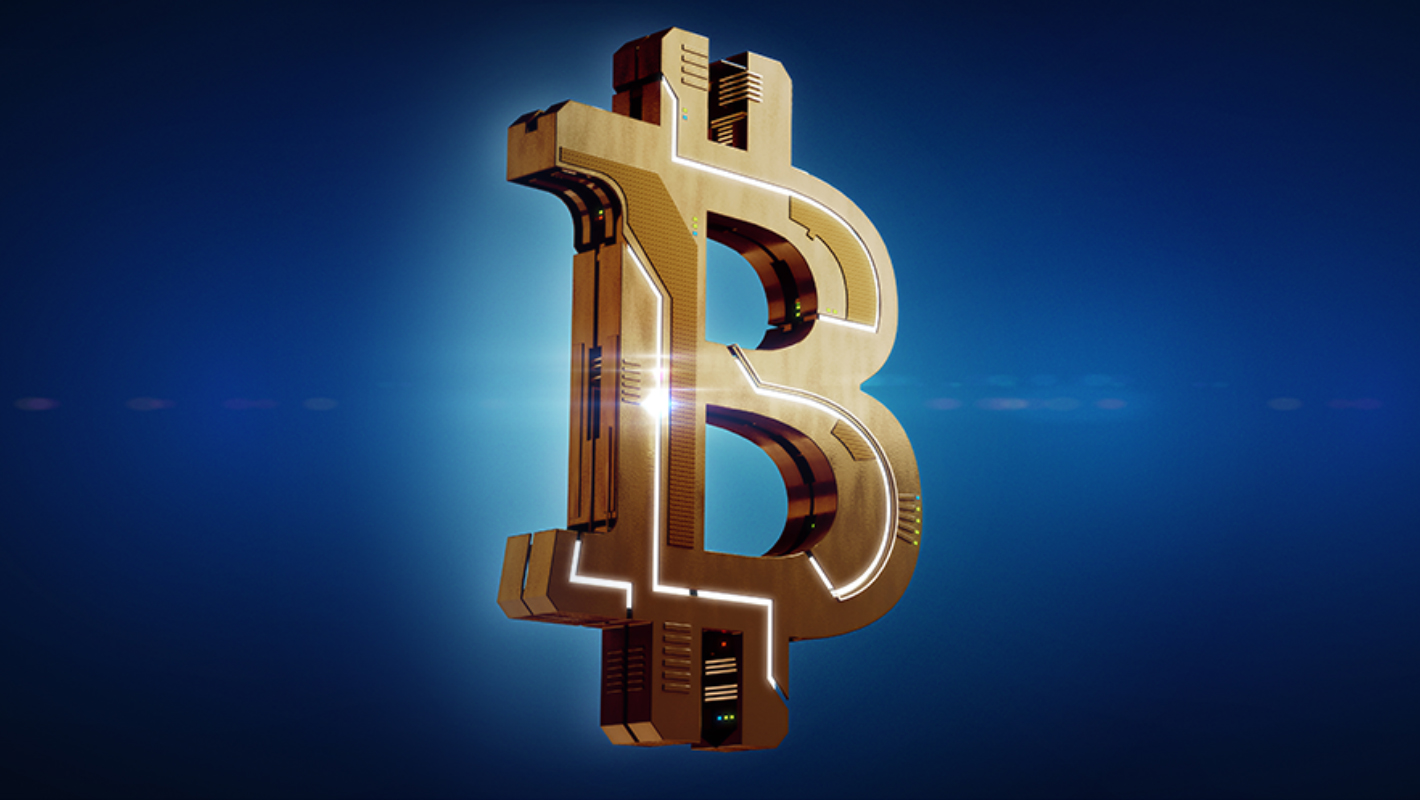 Between November 2016 and November 2017, Bitcoin saw its market-cap increase by 1034% to a record breaking value of $128,982,906,067 on coinmarketcap.com. November 2017 also saw Bitcoin hit a new all-time high against the British Pound and US Dollar, with xe.com valuing a single bitcoin at £5889.18 and $7720.66 respectively.
With bitcoin's market expanding, value increasing, and its near-global adoption favoured for its decentralised system, it's no wonder that more people are looking to earn, spend, and even gamble with the cryptocurrency.
Why Use Bitcoin?
According to FortuneJack (the biggest online Bitcoin gambling casino), there are many reasons why businesses and individuals use bitcoin; these include:
Privacy and Security
Unlike online purchases using credit cards, which require you to input of all your secret information, bitcoin works on a public and private key system. Not only does this make the transaction more secure but also means you are the only one with access to your bitcoin wallet.
It Isn't Inflationary
Unlike traditional 'fiat' currencies, which are run by central banks, bitcoin is not susceptible to inflation or quantified easing due to the limit of just 21 million ever being created.
Speed
Because it's an entirely digital currency, bitcoin deposits and withdrawals are exceptionally fast and processed without delay, as opposed to traditional banking methods where a bank or transfer service will hold onto the money for several days.
Ways to Earn Bitcoin
Unlike standard currencies which have their value and number determined by central banks, bitcoin can be earned through a couple of methods:
Mining
The most popular and even encouraged form of earning bitcoin, mining involves using your computer to add transactions to the public bitcoin ledger called the blockchain.
Earning
Whether by accepting bitcoins for freelance work or at your business, you can accept bitcoin as a payment method to begin building up your balance.
How to Spend It
Every day new ways of spending bitcoin are being created. To date, bitcoin can be used in and on:
Online e-commerce sites
Physical Stores
Travel and Property
Bars and Restaurants
Online Gambling
Bullion Trading
Online Auctions
Buying Services
Other ways to spend bitcoin include:
Payment Cards
Coinbase launched the Shift debit card, which consumers spend bitcoin anywhere that merchants accept cards, while pulling Bitcoin from their Coinbase account. Allowing suppliers and customers to spend at over 38 million merchants worldwide through using their Visa cards.
Gift Cards
Some bitcoin users exchange their currency for gift cards from service providers like eGifter, or Giftoff, which allows consumers use 15 cryptocurrencies to buy gift cards from up to 177 retailers.
Gaming
Companies like Microsoft have recently started offering games and other apps for bitcoin, with a Minecraft server even using bitcoin as its in-game currency system.
The Global Impact of Bitcoin
In 2016, bitcoin gained 126.2% against the US dollar, compared to just a 21.7% increase for the world's next best-performing currency, the Brazilian Real.
The Netherlands has been quick to adapt to the widespread popularity of bitcoin. Arnhem, a large city in the east of the Netherlands, has been labelled as "the world's most bitcoin-friendly city," by a local group running the arnhembitcoinstad.nl website, and the Netherlands' best department store even accepts the bitcoin currency.
In Japan, retailers are also staying ahead of the development of virtual currencies by accepting bitcoin, with reports revealing that two of Japan's largest retailer groups have started accepting the currency. The POS app, AirREGI, has been even been implemented at 260,000 retail outlets and restaurants throughout the country, which allows customers to pay by simply scanning a barcode.
Cities and Businesses Accepting Bitcoin
*Figures corrected when sourced. Source CoinMap
Conclusion
As bitcoin and other cryptocurrencies become more prevalent and profitable, we are likely to see more multinational and large businesses integrating bitcoin into the payment options for themselves and suppliers.
Bitcoin users and regular consumers are also realising that bitcoin can be used to pay for real life services and tangible products, with the two-key system and anonymity providing an additional level of security to their transactions.
About FortuneJack
Fortunejack.com is developed by a highly talented team with twenty years' experience in the gambling industry. FortuneJack have an incredible portfolio of work, encompassing Eastern Europe's leading casinos, including brick-and-mortar venues and online sites.
Our sites are developed and maintained by the region's top software professionals: this allows us to offer you today's best, most secure, most innovative games, combined with a fun atmosphere for pros and newcomers alike.
Largest Dutch poker affiliate complies with regulatory changes post introduction of new Dutch gambling law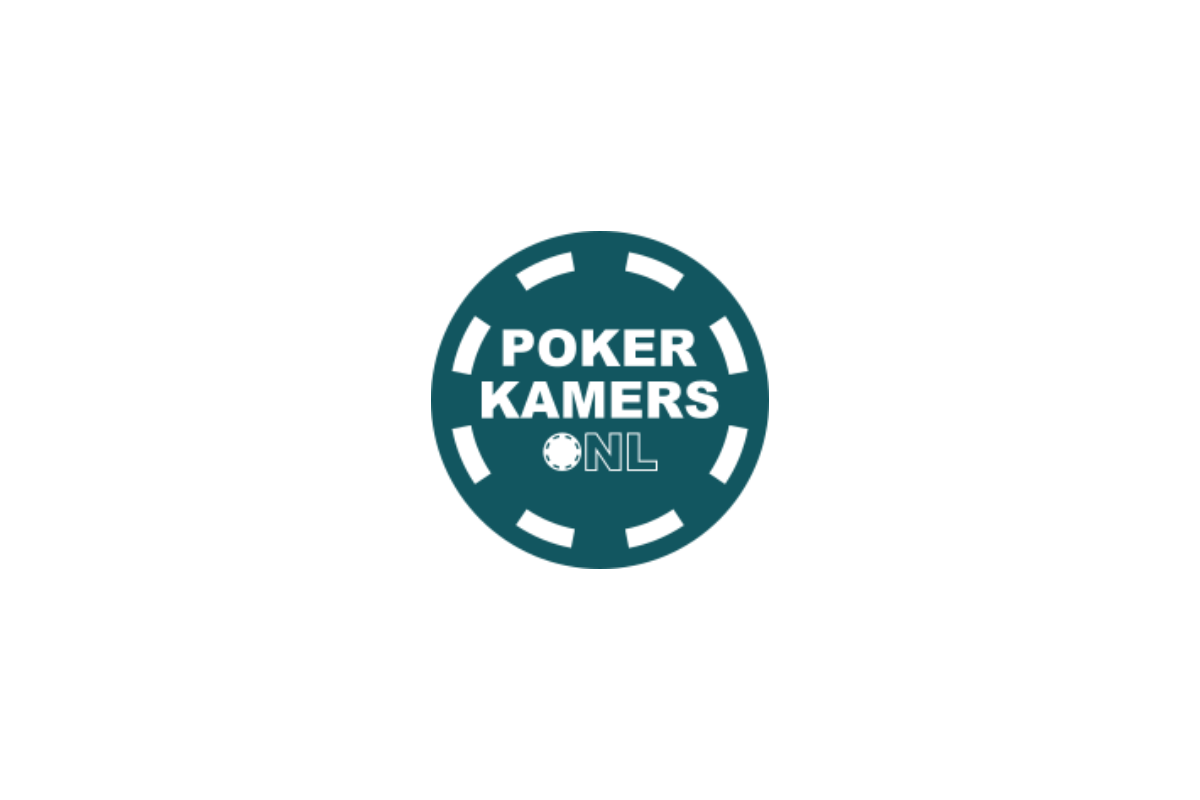 PokerKamers.nl, one of the Netherlands' first and largest poker affiliate sites, introduced a new policy that fully complies with the regulatory changes that came in effect after the Dutch Gambling Authority (Kansspelautoriteit/ KSA) introduced its set of rules for operators to offer legal poker in the Netherlands.
As of October 2021, PokerKamers.nl, a Dutch spoken website existing since 2006, launched its new website. The founders introduced a policy to comply with new regulations, after the new Dutch gambling law took effect on October 1st of 2021.
"Being fully compliant meant saying farewell to online poker sites that did not receive a license to legally operate in the Netherlands; this includes renowned sites like partypoker and bwin, as parent company Entain's initial application got rejected," said PokerKamers.nl founder Joris Koningsberg.
Entain plc, one of the world's largest gambling/ gaming, poker, and betting operators, did not receive a license to offer their brands in the Netherlands, including their online poker sites, because they continued to accept Dutch customers after the market closed due to the Dutch Remote Gambling Act (Kansspel op Afstand/ KOA) on April 1st of 2021.
"It was an easy decision, because the only other option was working with illegal poker sites. And besides, one of our favorite partners (ed: Hillside plc's bet365) did receive their license," said Joris Koningsberg.
Meanwhile, all Entain brands now comply to the Dutch Gambling Authority's cooling off period and the company is expected to obtain a license in the first half of 2022.
With the decision to be fully compliant to Dutch law and regulations, PokerKamers.nl also improved the overall quality of its website. A new look and feel, a comprehensive audit of all existing pages and many new, were completed before the launch of their new website.
"And there is more," said PokerKamers.nl co-owner Oscar Oosterling, "We have added a poker course, several tools including a tournament filter and the M-Calculator, and poker cheat sheets. And our to-do list is only getting bigger."
PokerKamers.nl is a website to keep on your radar the next few months. New gambling licenses will be issued, and this website will only list the very best of them. You can expect continuous updates and new features that improve the overall quality and user experience. And with PokerKamers.nl being a compliant poker affiliate, you can rest assured that you're not going to be misled into signing up with shady – or illegal poker sites.
GiG adds Matching Visions to its growing list of partners for GiG Comply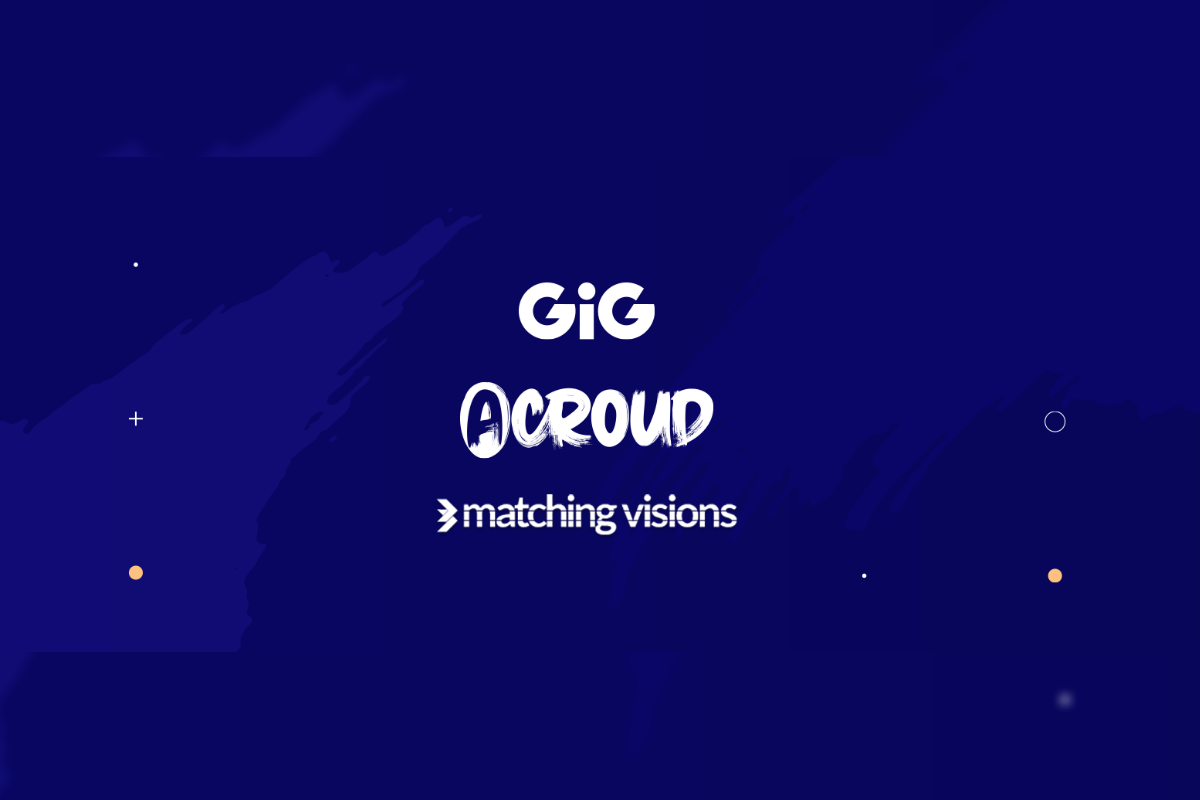 Gaming Innovation Group Inc. (GiG) has signed an agreement with Malta-based ​​affiliate network, Matching Visions, recently acquired by Acroud AB, for the provision of its B2B marketing compliance software, GiG Comply.
GiG's automated marketing compliance solution allows operators and affiliate networks like Matching Visions to scan web pages for content, links and iGaming code red words. The rules engine based software analyses snapshots from advertising campaigns and provides insights in real-time of the content, which is being used by affiliates to promote operators brands.
As more markets regulate, the excelled need for brands to have a strong digital presence has resulted in heightened advertising regulations. It's now more important than ever that operators and affiliate networks alike invest in marketing compliance software.
GiG Comply will support Matching Visions with its compliance strategy, helping to ensure that responsible gaming measures are visible on relevant pages, and terms and conditions are correct and up to date throughout all markets, it operates in.
Jonas Warrer, CMO at GiG, said: " We look forward to supporting Matching Visions in its efforts to enhance its affiliate marketing compliance. The excelled demand for GiG Comply is a clear sign that more and more affiliates like Matching Visions are placing strong value on creating a more responsible and sustainable gaming movement – this makes us very proud.
Dennis Dyhr-Hansen, CEO at Matching Visions, said: It's extremely important for us to ensure we remain 100% compliant no matter which geo or brand we are sending traffic to. We want to be completely transparent to all brands that work with us that we take compliance very seriously and will do what it takes to be at the forefront of compliance. We are proud to partner up with GiG Comply to make this happen!
Tombola shocks affiliate world: Dutch affiliates forced to pay 1125 for compliance check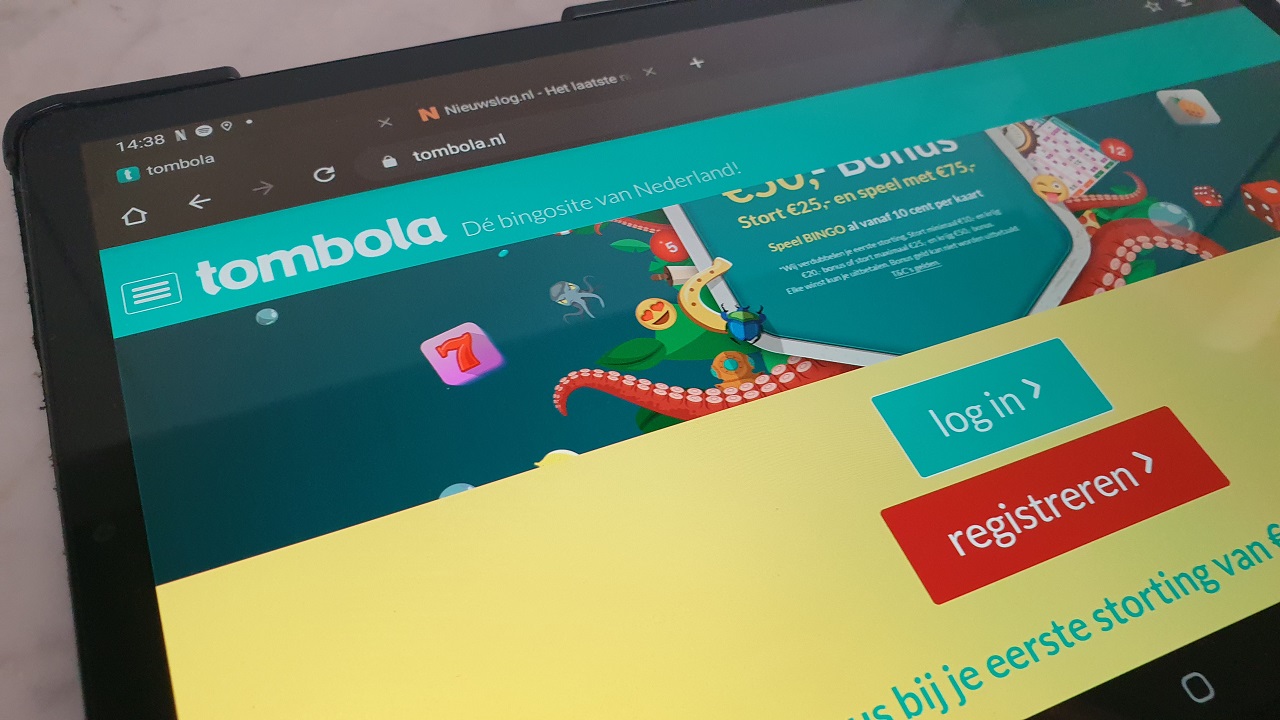 Tombola, one of the largest online bingo sites globally, has decided to require affiliates who want to promote the Tombola bingo site in the Netherlands to take a compliance check with a legal consultancy firm. In the first year, this compliance check costs 1125 euros per website. Tombola is the first company in the industry to operate in this way.
Affiliates cannot choose by whom they want to conduct the compliance check. Tombola only accepts the compliance check of the legal consultancy firm XY Legal Solutions BV.
XY Legal has set up the KVA seal of approval as a brand for their compliance check. The KVA seal should not be confused with the KSA, the Dutch Gaming Authority. The KVA has nothing to do with the KSA, and is not accredited by the KSA.
XY Legal charges 1125 euros per website for their commercial KVA quality mark. After the first year, affiliates must pay another 725 euros per year per website to remain compliant.
Jan Westerhoff, Dutch igaming specialist at Nieuwslog.nl explains that this means an extra cost of tens of thousands of euros for affiliate companies with a large number of websites.
Marc Smit, country manager Netherlands at Tombola, indicates that this set-up was chosen because Tombola has no Dutch affiliate compliance employees.
"We do indeed set the KVA seal of approval as a condition for starting an affiliate program at Tombola. We believe that an affiliate partner should be tested," says Marc Smit.
XY Legal indicates that their compliance check is not quantitative and that not the entire website will be checked. The general terms and conditions clearly state, "This means that not the entire website gets a full check.".
Mr Steven Vrolijk of XY Legal indicates, "As mentioned, we always emphasize in communication that providers do well to also maintain their own compliance checks.".
Therefore, it is unclear why Tombola seems to sail blindly on the expensive seal of approval of XY Legal and thus drives affiliates to high costs.
Jan Westerhoff says: "Tombola is the only provider with a Dutch KSA license that imposes this requirement. All other operators on the Dutch market, such as Bet365 and Betcity, do their own compliance check, and those companies do not charge affiliates for this.".
"As far as is I known, Tombola.nl is unique in the igaming industry with their way of forcing affiliates to buy a seal from a commercial consultancy firm.".
It seems that Tombola is trying to cut back on their compliance costs by making the affiliate pay for these costs. Marc Smit confirms: "Tombola will not pay for this (the compliance check, ed.).".
Tombola's decision created shockwaves in the igaming world. According to Jan Westerhoff this will create an unworkable situation in the affiliate market if other operators follow. "Imagine all the extra costs involved if every operator would require a compliance check from a different consultancy firm. This would mean gigantic bills for affiliate companies, and the only winners would be the money-grabbing consultants who want to make a quick buck.".
The KVA seal of approval is not entirely uncontroversial. Several affiliates who have the seal are mentioned as customers on the website of XY Legal Solutions. Entanglement of interests seems to be lurking. The legal consultancy firm does indicate that every affiliate website must meet the same requirements. The question is how they guarantee this.