Is Bitcoin Becoming Mainstream?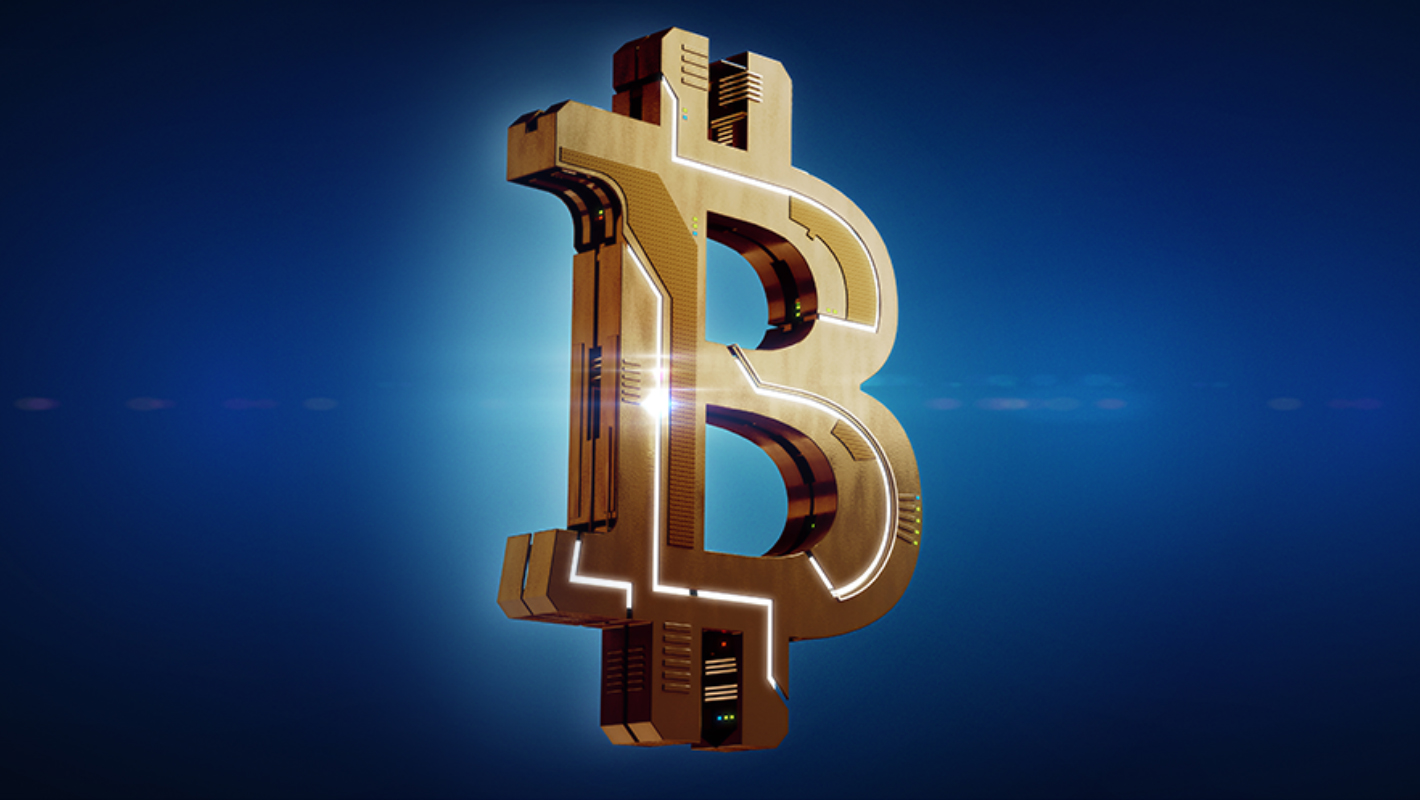 Between November 2016 and November 2017, Bitcoin saw its market-cap increase by 1034% to a record breaking value of $128,982,906,067 on coinmarketcap.com. November 2017 also saw Bitcoin hit a new all-time high against the British Pound and US Dollar, with xe.com valuing a single bitcoin at £5889.18 and $7720.66 respectively.
With bitcoin's market expanding, value increasing, and its near-global adoption favoured for its decentralised system, it's no wonder that more people are looking to earn, spend, and even gamble with the cryptocurrency.
Why Use Bitcoin?
According to FortuneJack (the biggest online Bitcoin gambling casino), there are many reasons why businesses and individuals use bitcoin; these include:
Privacy and Security
Unlike online purchases using credit cards, which require you to input of all your secret information, bitcoin works on a public and private key system. Not only does this make the transaction more secure but also means you are the only one with access to your bitcoin wallet.
It Isn't Inflationary
Unlike traditional 'fiat' currencies, which are run by central banks, bitcoin is not susceptible to inflation or quantified easing due to the limit of just 21 million ever being created.
Speed
Because it's an entirely digital currency, bitcoin deposits and withdrawals are exceptionally fast and processed without delay, as opposed to traditional banking methods where a bank or transfer service will hold onto the money for several days.
Ways to Earn Bitcoin
Unlike standard currencies which have their value and number determined by central banks, bitcoin can be earned through a couple of methods:
Mining
The most popular and even encouraged form of earning bitcoin, mining involves using your computer to add transactions to the public bitcoin ledger called the blockchain.
Earning
Whether by accepting bitcoins for freelance work or at your business, you can accept bitcoin as a payment method to begin building up your balance.
How to Spend It
Every day new ways of spending bitcoin are being created. To date, bitcoin can be used in and on:
Online e-commerce sites
Physical Stores
Travel and Property
Bars and Restaurants
Online Gambling
Bullion Trading
Online Auctions
Buying Services
Other ways to spend bitcoin include:
Payment Cards
Coinbase launched the Shift debit card, which consumers spend bitcoin anywhere that merchants accept cards, while pulling Bitcoin from their Coinbase account. Allowing suppliers and customers to spend at over 38 million merchants worldwide through using their Visa cards.
Gift Cards
Some bitcoin users exchange their currency for gift cards from service providers like eGifter, or Giftoff, which allows consumers use 15 cryptocurrencies to buy gift cards from up to 177 retailers.
Gaming
Companies like Microsoft have recently started offering games and other apps for bitcoin, with a Minecraft server even using bitcoin as its in-game currency system.
The Global Impact of Bitcoin
In 2016, bitcoin gained 126.2% against the US dollar, compared to just a 21.7% increase for the world's next best-performing currency, the Brazilian Real.
The Netherlands has been quick to adapt to the widespread popularity of bitcoin. Arnhem, a large city in the east of the Netherlands, has been labelled as "the world's most bitcoin-friendly city," by a local group running the arnhembitcoinstad.nl website, and the Netherlands' best department store even accepts the bitcoin currency.
In Japan, retailers are also staying ahead of the development of virtual currencies by accepting bitcoin, with reports revealing that two of Japan's largest retailer groups have started accepting the currency. The POS app, AirREGI, has been even been implemented at 260,000 retail outlets and restaurants throughout the country, which allows customers to pay by simply scanning a barcode.
Cities and Businesses Accepting Bitcoin
*Figures corrected when sourced. Source CoinMap
Conclusion
As bitcoin and other cryptocurrencies become more prevalent and profitable, we are likely to see more multinational and large businesses integrating bitcoin into the payment options for themselves and suppliers.
Bitcoin users and regular consumers are also realising that bitcoin can be used to pay for real life services and tangible products, with the two-key system and anonymity providing an additional level of security to their transactions.
About FortuneJack
Fortunejack.com is developed by a highly talented team with twenty years' experience in the gambling industry. FortuneJack have an incredible portfolio of work, encompassing Eastern Europe's leading casinos, including brick-and-mortar venues and online sites.
Our sites are developed and maintained by the region's top software professionals: this allows us to offer you today's best, most secure, most innovative games, combined with a fun atmosphere for pros and newcomers alike.
BuzzBingo.com teams up with Rightlander to boost affiliate compliance measures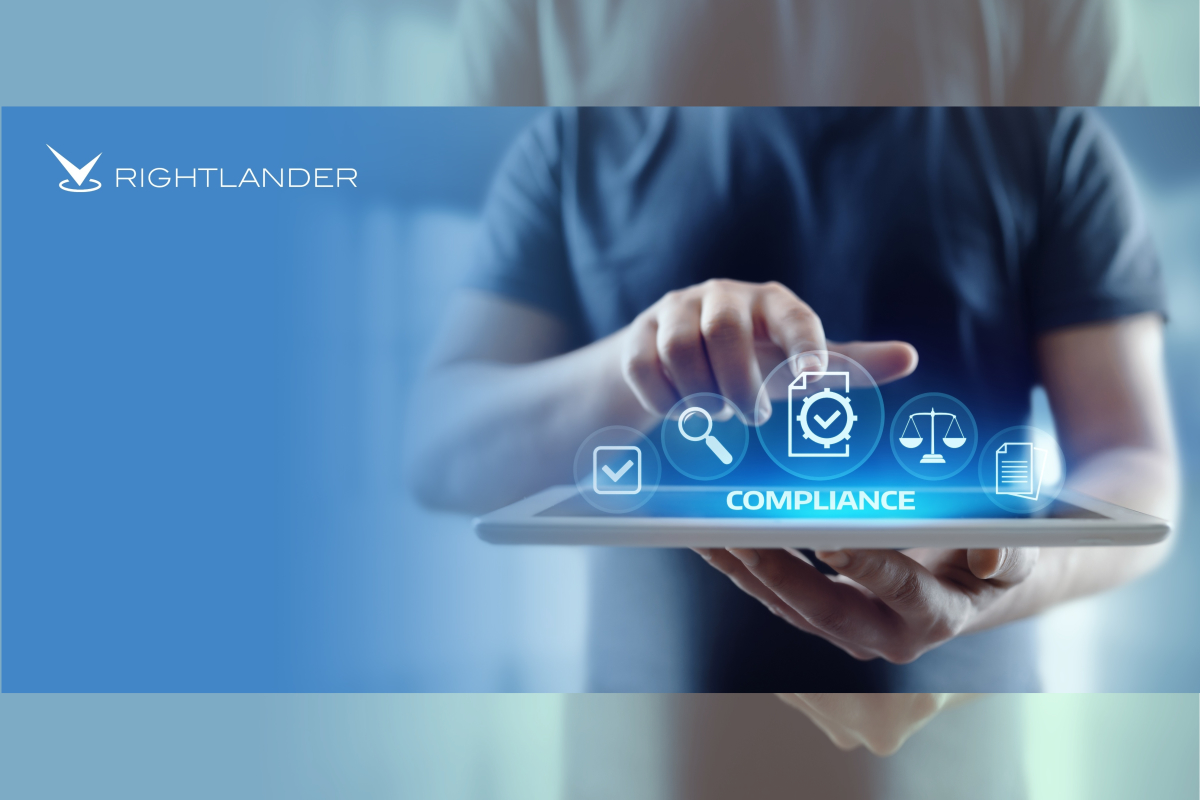 Tier one operator becomes the latest to leverage Rightlander's innovative compliance platform
Buzz Bingo has become the latest tier one operator to partner with leading compliance experts, Rightlander.com, to boost their responsible gambling capabilities.
The Rightlander compliance platform consists of several affiliate compliance tools that are tailored to cover market specific legislation and advertising standards.  These include the Automated Compliance Monitor, PPC Monitor and Affiliate Mapping Tools all of which assist operators manage and monitor their affiliate traffic on-demand.
The Automated Compliance Monitor detects non-compliant content across multiple territories and flags violations such as missing terms and conditions, outdated offers, and incorrect marketing assets. This helps ensure that affiliates are aligned with the brand and marketing message, further strengthening Buzz Bingo's compliance strategy.
The PPC Monitor identifies harmful ads to stop them from appearing on an operator's branded keywords while the Affiliate Mapping Tool helps operators map previously undeclared affiliate sites to known affiliates.
Commenting on the partnership, Nicole Mitton, Head of Customer Success at Rightlander.com, said:  "Operators understand the importance of ensuring that affiliates sending traffic to their sites are acting responsibly, but monitoring and managing all of this can be daunting."
"The Rightlander platform takes the hassle out of ensuring affiliate compliance, and we are delighted to be working with Buzz Bingo to help them improve their processes and better manage their affiliate partners."
David Abrams, Senior Online Media Manager at Buzz Bingo, said: "Responsible gambling measures are one of the highest priorities to us as an operator and partnering with Rightlander means we can ensure we're running an even more robust and compliant affiliate strategy. Working with multiple affiliates, we need to ensure they are completely aligned with our responsible gambling positioning at all times, and this requires careful monitoring of all traffic coming our way. The Rightlander platform does exactly that so we're very happy to be working with them".
BonusFinder granted affiliate licence for Virginia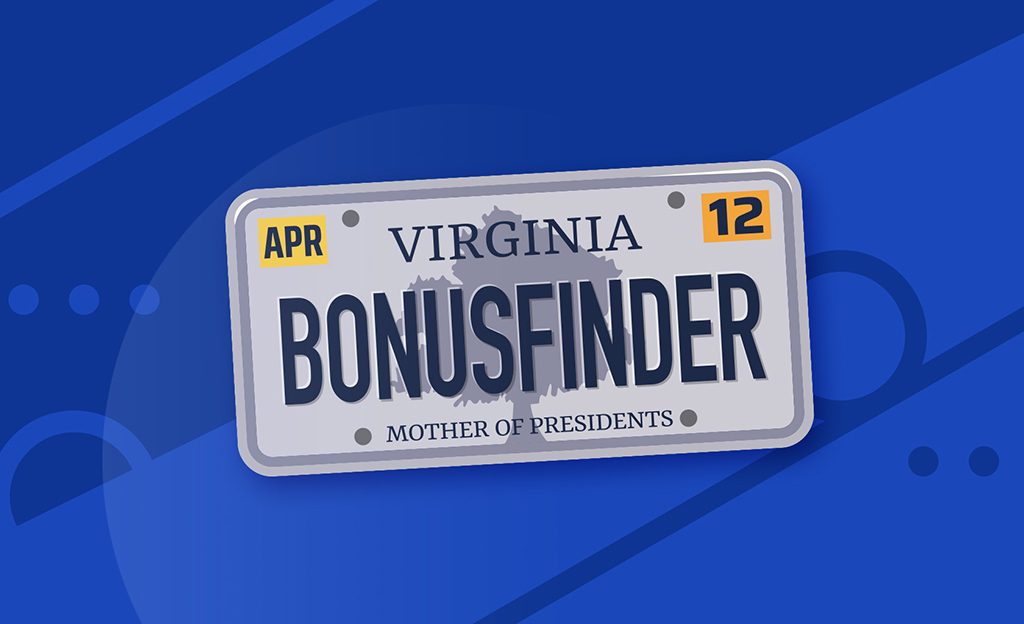 Top affiliate site BonusFinder.com has been given a licence to operate in the US state of Virginia, complementing its suite of licences for the country's other regulated states which includes New Jersey, West Virginia, and Illinois.
BonusFinder.com Managing Director Fintan Costello celebrated the new approval, saying: "This increases BonusFinder.com's reach into regulated US markets and we cannot wait to bring the best deals and bonuses for sports betting to players in Virginia."
Presently there are five sports betting providers licensed in the state: Betfair, Draft Kings, BetMGM, Rivers Casino Portsmouth, and Caesars Virginia. Twelve licences are ultimately available, so the market is anticipated to grow, plus a further five to be allocated to the state's newly-approved bricks-and-mortar casinos.
Despite the state enjoying a population of over 8.5m people, land-based casino gambling has arrived quite late, with the first of five casinos scheduled to open in 2022.
Virginia's Sports Betting Vendor licence is the first of its kind to be done entirely by online application.
King Billy Casino. King of Malta!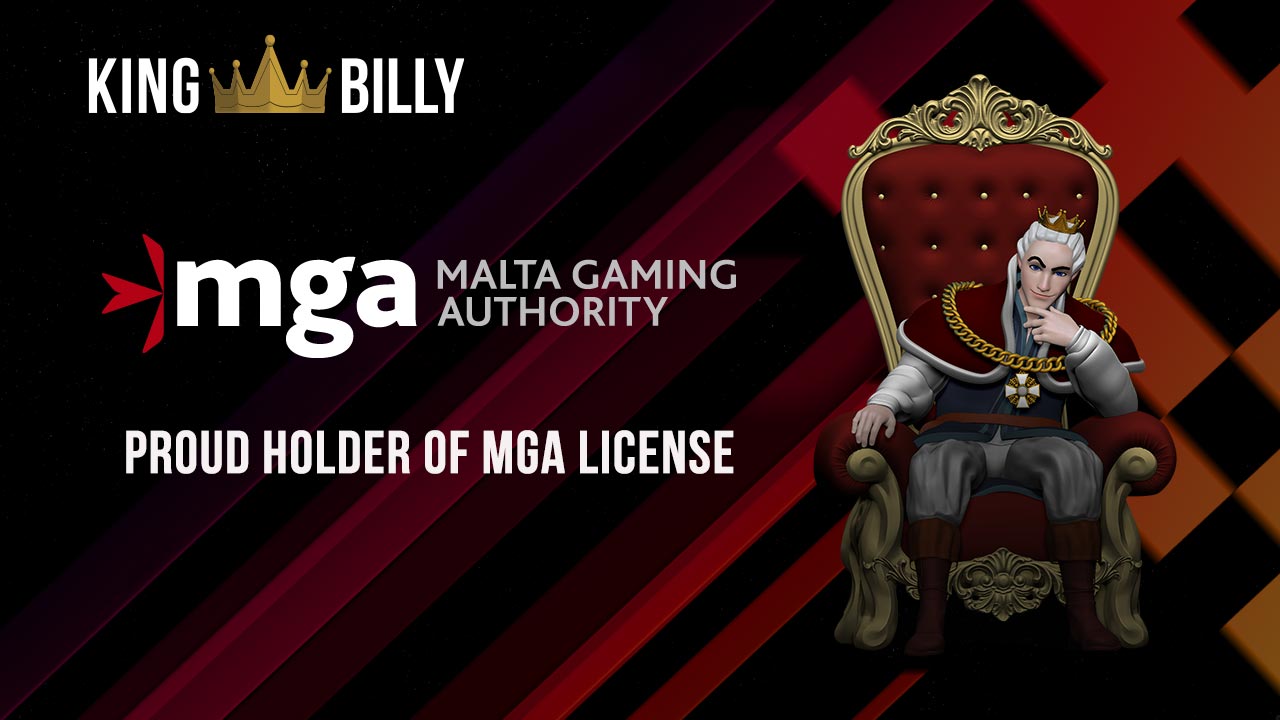 When it comes to competitive advantages in the world of online gaming, few things can compare to the big license from the small country. We are talking of course about the Malta Gaming Authority (MGA) license, which, believe it or not, has even its own slogan "Brings the odds to your favour".
The Malta Gaming Authority has become the world's preferred global remote gaming regulator by offering a stable legal framework for online players, operators and service providers. Companies wishing to obtain a gambling license from MGA must meet a number of strict criteria in terms of credibility, ownership structure, integrity and competence.
Criteria, which, more or less, are innate qualities of a King, aren't they? So, it comes as no surprise that King Billy Casino, owner of so many impressive industry distinctions, awards and trophies in less than 3 years of existence is now also a proud holder of the MGA license.
King Billy Casino Chief Business Development Officer Julia Bereza says: "For all of us who have been with the King since his earliest days, this is stunning news! However, obtaining the license was only the first step. The team working on the project is committed 200% to explore an all the new opportunities the MGA license gives. Being part of King Billy always makes us remember that we are making history here!"
But is the new license going to make history for King Billy Casino's players too? Bereza smiles and points out "You bet it is! The crystal clear Malta regulations and terms combined with the "always transparent" policy of King Billy will make the relationship with our players even more trustworthy, reliable and secure.
In addition, acquiring a wide range of EU accepted payment systems will make every King Billy Casino player especially comfortable with depositing and withdrawing. We can't wait to see where this will take us!"
To another award perhaps for the new King of Malta?
The Malta Gaming Authority (MGA) is a Malta-based Gaming Control Board. Its mission, since its inception in 2001, has revolved around the principle of having a fair and transparent gaming sector in Malta to safeguard against crime and corruption, and to offer protection to minors and vulnerable players.
King Billy Casino is a new generation online casino, available in 6 languages (English, German, Russian, Finnish, Norwegian and Japanese) with an impressive record in awards and an amazing variety of games and features. King Billy has prioritized the creation of a superb user experience focusing on the myth of King Billy and his Kingdom and treats all players with the specialness they deserve.