Online poker: the biggest winner during the coronavirus pandemic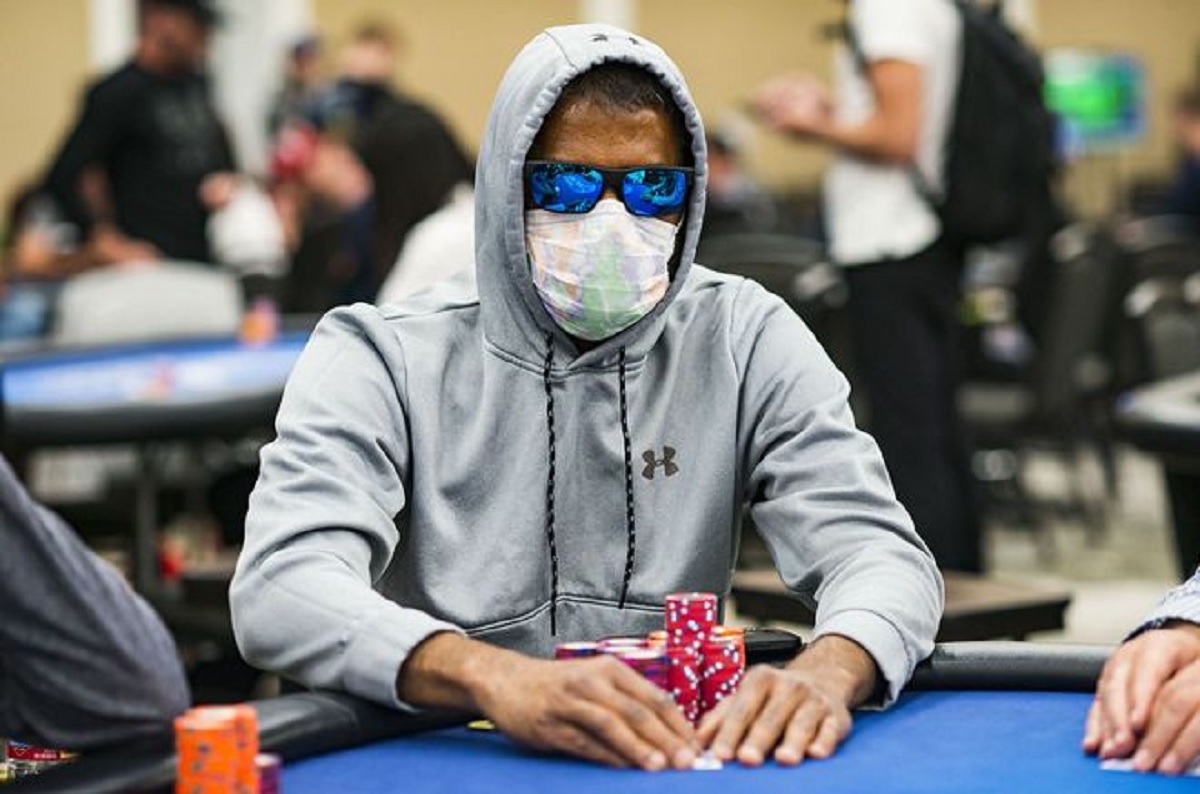 The gambling industry has experienced both extremes during the coronavirus pandemic. On one side, land-based casinos and sportsbooks have been hit extremely hard.
The effects of lockdowns, quarantines, travel restrictions and social distancing measures have meant casinos have been forced to close for more than three months – and the financial consequences have been devastating. From Las Vegas to New Jersey, London to Macau – casinos all around the world are posting all-time low revenues.
Similarly, the lockdown of the vast majority of professional sport has seen sportsbooks grind to a halt, with sports betting companies in the United Kingdom and Europe experiencing slumps between 40 and 60 percent since March.
While the return of sport has helped the sector rebound to an extent, the cancellation of Euro 2020 and the Tokyo Olympics have presented other challenges as such major, international events are prime opportunities for sportsbook companies to attract new customers.
However, while land-based casinos and sportsbooks have felt the full force of the Covid-19 outbreak, other areas of the gambling world have thrived.
Online gambling in the United States, the United Kingdom, and mainland Europe has seen a record surge in the past few months as the very reasons that have damaged land-based casinos – such as lockdowns and social distancing – have directly benefited online operations.
For instance, New Jersey recorded record revenues in May for online casino betting, as companies, like BetAmerica, who offers this service profiting from the lockdown. Meanwhile The Stars Group in the UK reported a 92 percent increase in revenue the same month compared to 12 months ago.
While slots and gambling games have seen a major rise during the past few months, the big winner has been online poker.
Three of the four states in the US with legal online poker operations have reported a huge spike in revenues, while the fourth – Nevada – has not released the figures, but one can safely assume that they, too, have experienced an increase.
New Jersey saw online poker revenue jump from $1.57 million in April 2019 to $5.2m 12 months later, while Pennsylvania enjoyed 68 percent and Delaware 48 percent increases when comparing the same two months.
The trends are similar in Europe. In France, for example, online poker revenue is up 44.1 percent compared to the same month last year while UK-based gambling giant 888 has seen its share price surge.
Of all the online gambling games, poker has been uniquely placed to benefit from the current situation.
As friends and family members have been kept apart, poker has been a popular means of socializing. It explains the increased popularity of Poker Stars' Private Home Games and the rush of competitors to launch similar services.
"It's only natural. People are stuck at home, they're bored and even though there are more live poker options starting right now, people are just hesitant to jump right back in because of the health risk implications," said professional poker player Danielle Andersen.
Then there has been the move online for prestigious professional events which would otherwise have been cancelled or postponed.
It was announced in June that the World Series of Poker – which had been scheduled to take place from May 26 to July 15 at the Rio Convention Center in Las Vegas – would be held online throughout July through to the first week of September.
By taking the 2020 WSOP online, it has also increased the size of the player pool, allowing players from outside the United States to compete for WSOP bracelets.
While poker great Daniel Negreanu said the move online was a "classic case of making the best of it", it has still allowed professional poker to continue – a luxury many other sports and competitions do not have.
Meanwhile, professional poker's other flagship event, PokerStars Players No Limit Hold'em Championship, has been canceled.
Aware of the surge in popularity of online poker during these unprecedented times, operators have poured greater investment, marketing, and technology into their poker operations, which will only benefit the game in the long term and help attract and retain more customers.
As life gradually returns to normal, online poker will naturally see a relative decline in interest as millions of people are no longer confined to their homes and professional players are once again able to attend live events.
But what this pandemic has shown is that poker has not only been able to survive under such trying circumstances but has thrived.
FAVBET switches to Single Wallet for increased player comfort and smoother operations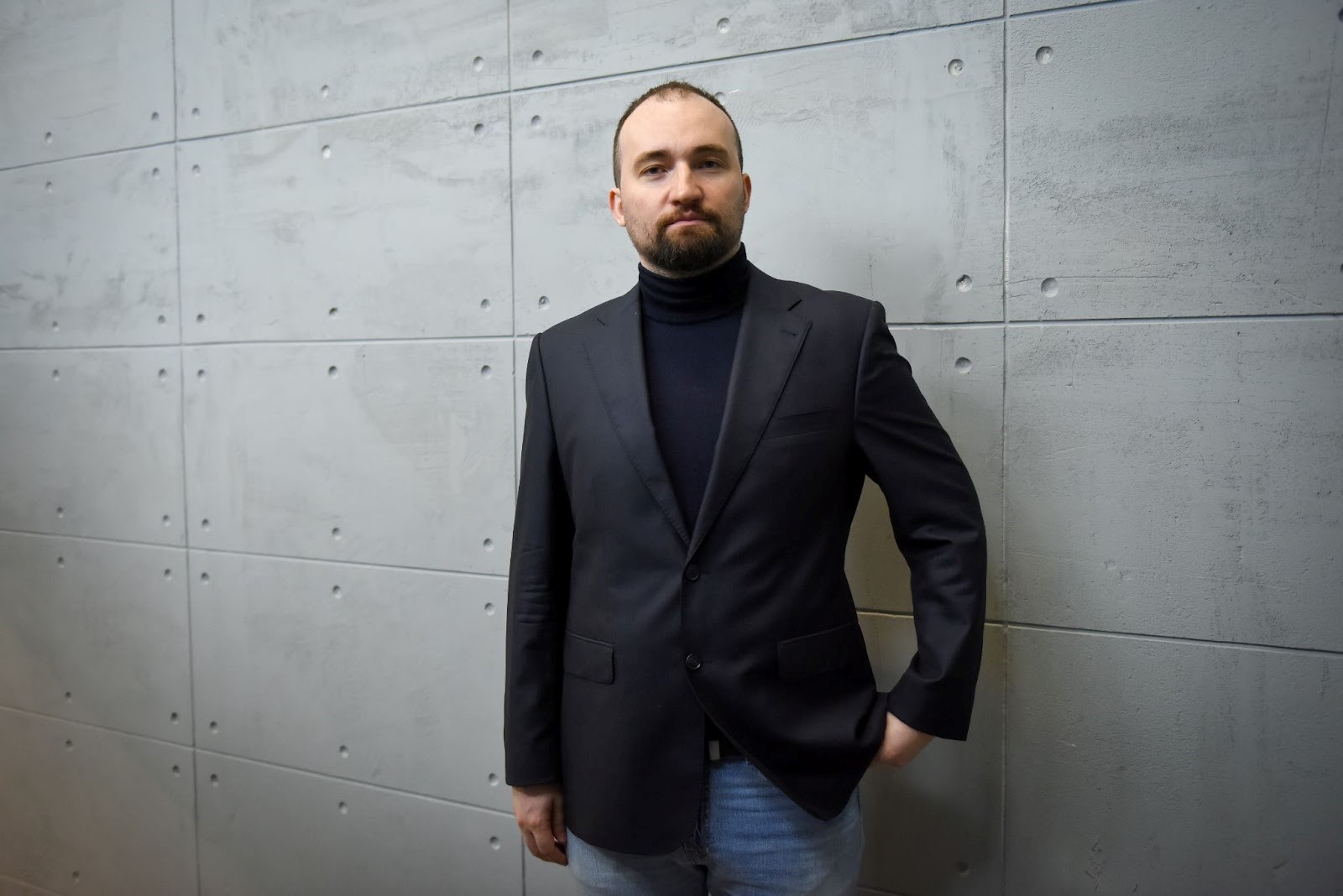 FAVBET is doing away with the practice of creating several wallets in the player's personal account on favbet.com in favor of its own Single Wallet solution which makes it much easier for users to manage their accounts. Migration to the new system is automatic and will not require any action from users.
The Single Wallet replaces the previous system where casino players and bettors had to create a separate account called "wallet" for each payment method without the ability to transfer funds between different wallets. In contrast to the previous approach, the Single Wallet combines all user accounts into one that allows deposits and withdrawals using different cards and payment systems.
The key advantage that FAVBET users get after switching to the Single Wallet is one account for all payment methods. Now, there is no need to create separate wallets for debit cards, Skrill, or other payment methods.
"This is not an update to the existing system, but rather a solution developed from the ground up that not only adds convenience but also significantly increases the capabilities of our platform. On the surface, the changes don't seem like much, but what we created here is in fact a full-fledged banking system that is similar in its functionality and efficiency to the solutions used by the leading financial institutions," says Serhii Kostiushkin, Head of Engineering at Betinvest.
According to the company's tech lead, developing the new system was unavoidable as the previous solution was created quite a while ago and could no longer keep up with the company's growth and user numbers. Additionally, its outdated architecture significantly complicated financial accounting and put excessive load on the platform. The new system processes five times more transactions while being much more stable and not requiring as many resources.
The Single Wallet approach is now a standard for the world's leading sportsbooks and casinos. Now, all of its advantages are available to favbet.com users.
Ad Fraud and Affiliate Marketing Strategies: How Online Gaming Companies Can Transform Their ROI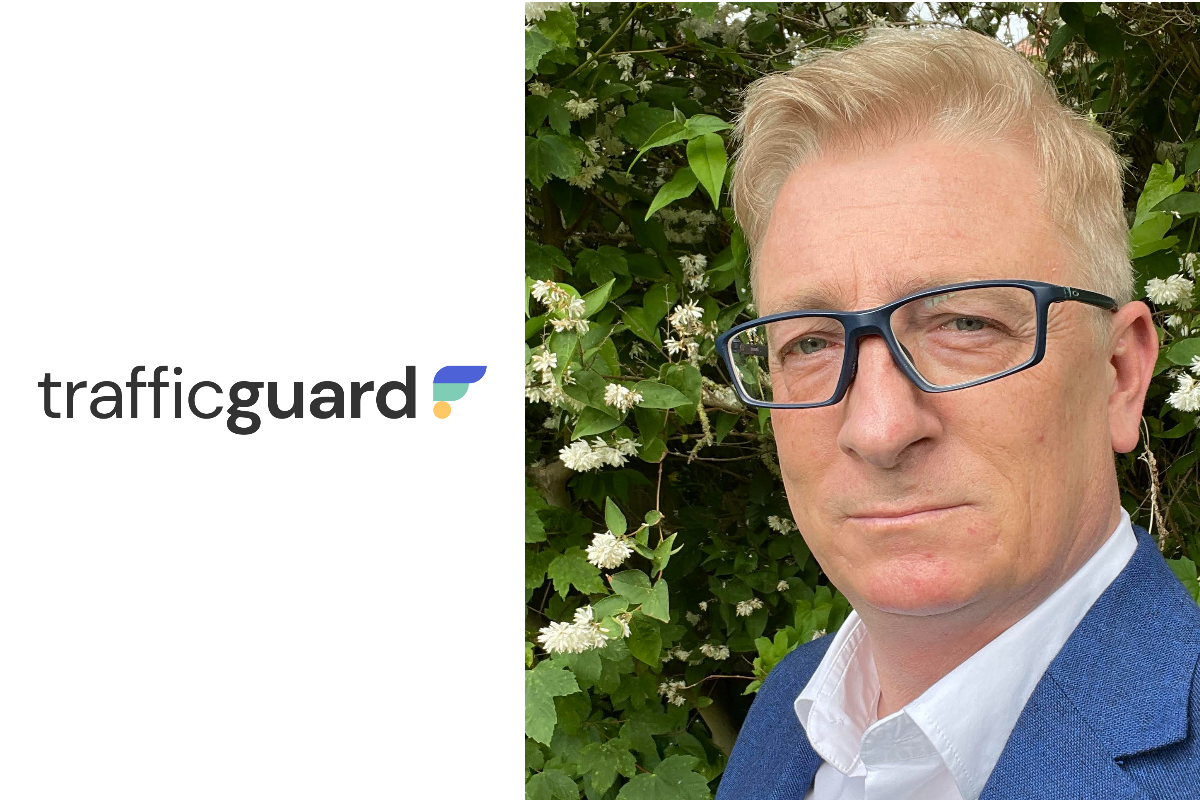 By: Richard Metcalf, Global VP, Sports Betting & Online Gaming, TrafficGuard
Betting companies can adopt cutting-edge technology and offer the very best odds, but amplifying your brand is still difficult in a saturated industry. As a result of relaxing regulations, international players can break into an increasing number of new markets but reaching local target audiences can be a challenge. For these businesses, affiliate marketing is a vital channel in driving new user acquisition and some of the largest sportsbooks like Paddy Power and DraftKings are among those utilising the strategy.
With competition fierce, businesses are in a constant battle to keep costs low. Cost-per-thousand (CPT) payment models for traditional TV advertisements are progress towards paying for performance, but vendors still cannot guarantee that exposure will translate to depositing customers. Affiliate marketing provides a cost-efficient, low-risk alternative because businesses pay for conversions only.
But with money to be made, affiliate advertising fraud is rife and affiliate partners are likely delivering invalid engagement. If betting companies are looking to expand their user base and market amongst big players, they must improve their visibility over affiliate partners' traffic.
Tracking Affiliate Activity
From smaller players to large conglomerates, there's an exciting opportunity for betting companies to establish their presence across global markets. In the US especially, rapid legalisation across multiple states has turned betting into a million-dollar industry and created a profitable opportunity for overseas operators to move into the new market.
However, marketing globally can be expensive and driving brand awareness in a new location is often time-consuming and resource-heavy. With affiliate marketing, betting companies can create a network of partners from across the globe and easily access international audiences. This strategy is also much more efficient and expansive than physical marketing methods as it removes the difficulties that are tied to building a target audience from scratch.
Although affiliate marketing is a valuable marketing tool for increasing brand awareness and authenticity, affiliate management platforms aren't prioritising fraud. The measures they put in place themselves are often basic and easy to get around and fraudsters can easily fly under the radar by taking advantage of the lack of protection. The nature of affiliate marketing means there is a disconnect between the promotion, analytics and payment, preventing companies from getting a holistic view of the fraud impacting them in addition to paying out for valueless traffic.
Affiliate fraud in the betting industry includes any deceitful action taken by a third party to exploit marketing techniques. This can include click fraud, where fake clicks are generated on ads to earn commission payments; or cookie stuffing, where fake cookies are placed on computers to hijack affiliate sales. Malicious affiliate ad programs do this so they can earn money from false clicks or sales and target high-investment marketing campaigns.
Research by Forrester revealed that 81% of advertisers include affiliate marketing as part of their marketing strategy. The growth of the market, paired with the increase in competition, is why many are turning to affiliate marketing. However, by being cost-effective through performance-based pay, there is an increased attraction from fraudsters. Sports betting companies are not well-equipped to address the problems they face with ad fraud.
Statista predicts affiliate marketing spending in the US alone will reach $8.2 billion by the end of 2022. With the vast amount of money involved, sports betting companies are a target for fraudsters.
Getting Instant Access
In order to prevent fraudulent traffic, betting companies must increase the visibility they have over affiliates. By keeping track of partners' activity, including reviewing their demographics, reputation and quality of traffic, they can increase the quality of their affiliate partners.
Betting companies can do this using third-party technology that can indicate that affiliate scams are taking place in real-time to deliver the most reliable fraud protection. Intelligent software that uses behaviour analysis, such as machine learning, can track the volume of data required to deliver an accurate, instant analysis of which traffic is valid, invalid and fraudulent. Machine learning can identify granular details such as an unusually high number of clicks on an ad, or a high number of sales from a single IP address to confidently assess and deal with invalid traffic so the betting company doesn't have to pay out.
With this data, operators gain the confidence to cross reference the engagement affiliates charge them for, prevent any partners from trying to outmanoeuvre them and safeguard their business against malicious activity. With more protection over advertising campaigns and a larger proportion of clicks coming from conversion-ready leads, companies can build cleaner audience groups from high-value affiliate partners.
Better Visibility, Better ROI
Reaching a market size of $231 billion in 2022, the sports betting industry is becoming increasingly attractive to international operators and fraudsters alike. If you're running an affiliate marketing program, there's a high chance you're paying out for partners' invalid traffic.
Only using the data your affiliate program partners declare means you're at risk of being misled. Affiliate programs need to be monitored to avoid scams and program fraud. By understanding which affiliate partners are directing invalid traffic to their websites and charging a premium price for it, sportsbooks can optimise their pay-outs and exceed competitors' efforts.
"Cheer for those who cheer for us": FAVBET calls on Ukrainian football fans to support Ukraine's allies at the 2022 World Cup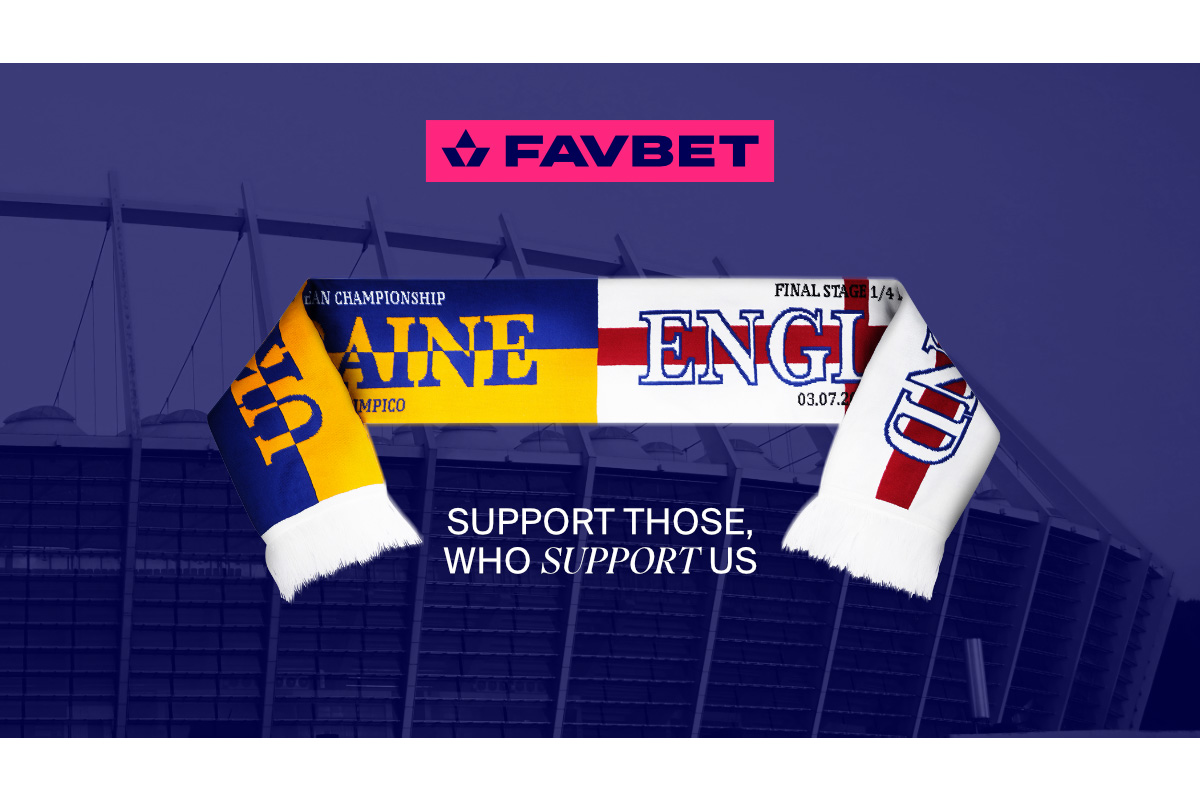 November 20 marked the kickoff of the 2022 FIFA World Cup in Qatar. An event long anticipated by football fans and quite unique in several respects. This year, for the first time ever, the World Cup takes place in the Middle East, in winter, and… against the backdrop of the largest military confrontation in Europe since World War II.
While the stands of Qatari stadiums explode with applause, Ukrainian fans hear explosions in the streets of their cities, and the Ukrainian army bravely resists unprovoked Russian aggression on the several thousand kilometers of frontlines.
However, even in such circumstances, FAVBET and Kyiv-based creative agency Taktika found a way to engage Ukrainian fans and remind the world that football is not only about fighting, but also about unity and support that goes beyond the borders.
"The world will not see our team on Qatar's football pitches, but for almost a year it has been watching our fight on a pitch of a different kind – the battlefield. And not only watching, but tirelessly supporting. England, the Netherlands, Spain, Poland, the USA, France and many other countries have been supplying and training the Ukrainian military, providing shelter to our citizens and defending our interests on the diplomatic front. We decided that the World Cup is a great opportunity to say thank you to Ukraine's allies for this unwavering support," says FAVBET's creative copywriter Mykola Bezkrovnyi.
The campaign is based on short videos shot on the streets of Ukraine's capital city of Kyiv. The centerpiece of the story are the Ukrainian fans with vintage scarves, which, many years ago, they waved during the matches of Ukraine's team against our current allies. "We once held these scarves because we fiercely wanted to defeat you. We hold them now because we sincerely want you to win. Just like you want us to win too," says the voiceover of the campaign's manifesto.
"This campaign was Favbet's idea, and our task was to find the best form and style for it. We realized that we once used to be opponents on the football pitch with almost all of our current allies. Now, the scarves from these matches are turning from symbols of our rivalry into those of unity. Many fans still have them at home as a memory. We decided to use thescarves as a powerful visual symbol and built a campaign around them," says Roman Gurbanov, Taktika co-founder and creative director.
In addition to the manifesto, the campaign also includes videos dedicated to supporting particular Ukrainian allies like Poland and England. The videos were shot by Ukraine-based studio Digital Religion known for their advertising work for the world's leading brands like Samsung, Visa, Pepsi, Uber, and others. Check out the videos on FAVBET's YouTube:
FAVBET's new campaign is not only a token of gratitude to the allies, but also a reminder that the war, unlike a football match, does not end with the referee's whistle. While the World Cup will wrap up in a few weeks, Ukraine will continue its fight against the aggressor that seeks to destroy Ukrainian identity and its need for support will remain as high as ever. That is why FAVBET Foundation is now accepting international donations so that football fans from all over the world can also contribute to Ukraine's victory. Make your donation on the Foundation's official page. 
As an international company with Ukrainian roots, FAVBET has been supporting Ukraine since the first days of Russia's full-scale invasion, implementing numerous humanitarian initiatives and providing the Ukrainian military with the necessary equipment. Today, 95% of FAVBET Foundation's projects are focused on helping the country's citizens and the army, i. e. evacuating residents of frontline cities, purchasing ambulances and vehicles for the needs of the Armed Forces, as well as supplying high-tech communications equipment and drones.
Credentials
FAVBET
Head of Brand – Alexander Tarasov
Brand Manager – Anna Lytvynchuk
Marketing Project Manager – Yanina Baranetska
Creative Producer – Oleksii Marakhovskyi
Digital Content Producer – Iryna Kondratyeva
Creative Lead – Anatoly Simachynskyi
Creative Copywriter – Mykola Bezkrovnyi
Digital Religion
Director – Gleb Feldman
Taktika
Creative Director – Roman Gurbanov
Art Director – Illia Pochkun