Better Collective strengthens Nordic position after acquiring Finnish firm Premium Administration OU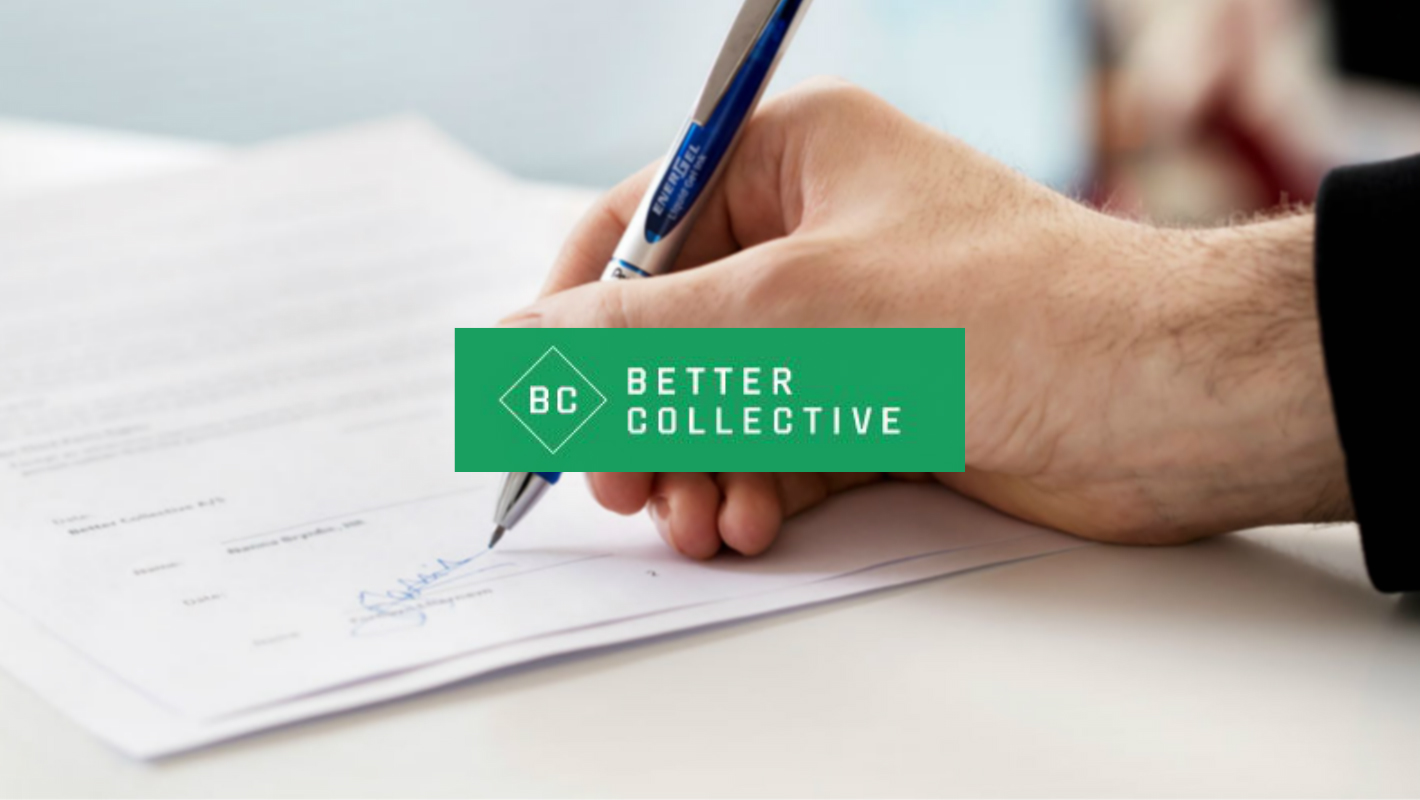 Better Collective completes its first acquisition of 2018, continuing their M&A strategy that included eight other acquisitions in 2017
March 12th, 2018 – Better Collective, the world's leading developer of digital platforms for bookmaker information, iGaming communities, and betting tips, has strengthened its foothold in in the Nordic region with the acquisition of Finnish affiliate, Premium Administration OU.
A stronger position in the Nordic market
The seven-figure deal helps further Better Collective's strategy of expanding its European presence. Better Collective has a strong history in the Nordic markets, but until now the smallest content presence has been in Finland. The acquisition of Premium Administration OU's assets will bring Better Collective's activities in Finland up to the level of the other Nordic markets.
Founded in 2014, Premium Administration OU, a casino and sports betting affiliate, was identified as a target for acquisition due to their unique and high-quality local content, with a strong marketing profile and user first approach.
As part of the asset deal, several sites, such as kasinosankarit.com and vastaveto.com were secured. These sites will work alongside Better Collective's established Finnish arm.
Better Collective always seeks to empower users, and acquisition targets are identified with this as a key criterion. The products acquired through Premium Administration OU fit well into this overall strategy, and will help bring the tools and expertise of Better Collective's existing portfolio to a new user base.
Michal Kopec, Head of M&A at Better Collective: "We would like to thank the sellers for a transparent and fair process, we are very excited about carrying forward the magnificent job they have been doing.
"This is a perfect opportunity for us to continue growing across Europe, and the Finnish market has long been on our radar."
Jesper Søgaard, CEO & Co-Founder at Better Collective: "After eight successful acquisitions in 2017, Premium Administration OU marks our first acquisition of 2018. This is a prime example of how we are using our long term M&A strategy to help us to further strengthen our position on the top of the iGaming European affiliate market.
"Thanks to Premium OU's presence in Finland, Better Collective is able to further establish and grow our strength in the Nordic region."
Mikk Maal, Partner at Premium Administration OU: "We are so proud with what we've created in the past, but at same time we are also excited to see what could happen in our upcoming years with Better Collective.
"With their resources and know-how, the future looks brighter than what we could have hoped for. We are sure that our loyal readers will see the Better Collective benefits very soon."
Better Collective's vision is to empower iGamers through transparency and technology—this is what has made them the world's leading developer of digital platforms for betting tips, bookmaker information and iGaming communities
Better Collective's portfolio includes more than 2,000+ websites and products. This includes bettingexpert.com, the trusted home of tips from expert tipsters and in depth betting theory and SmartBets, the odds comparison platform made personal.
Blexr has been crowned Best Casino Affiliate at this year's IGB Affiliate Awards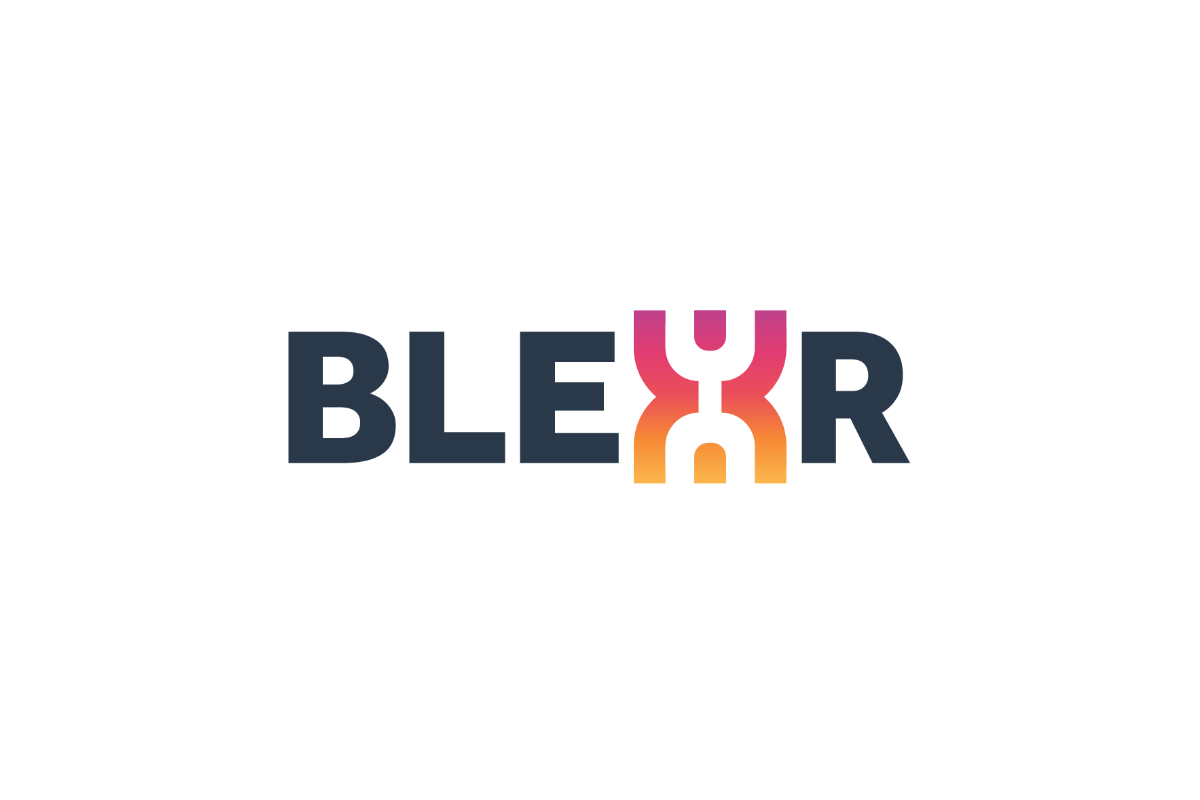 The IGB judges said the company's innovative work with SEO "helped Blexr stand out as a winner, and we liked the deposit guarantee that they offer to their customers".
The judges added: "Their selective way of working means Blexr only collaborates with top quality partners, which judges felt had helped contribute to their impressive growth over the last 12 months."
IGB also mentioned how "Blexr's charitable work within the community helped them stand out as an affiliate to be highly commended".
Blexr is a lead generation company which operates in the iGaming, sportsbook and forex affiliate markets. It also owns the Home Grounds website, which serves a community of home baristas.
Ian Hills, Blexr's general manager in Malta, said: "We're delighted and thrilled to be recognised by IGB this way.
"We pride ourselves on recruiting smart people with innovative ideas and winning a prestigious award like this one is a lovely way for the whole team to be rewarded for their hard work and dedication."
GiG Media reaches top 3 in EGR Power Affiliates Ranking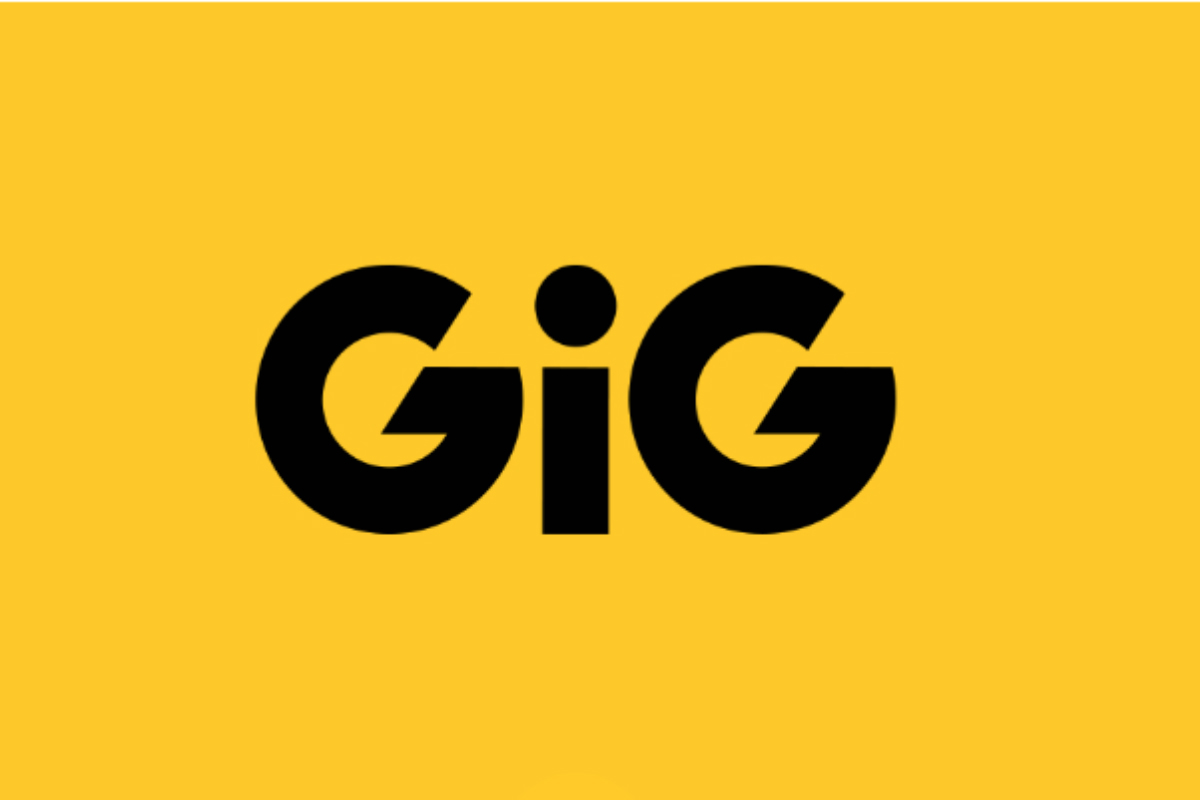 Gaming Innovation Group's media affiliate business, GiG Media has been given industry recognition as one of the top three power affiliates within the gaming industry in this year's Power Affiliate Ranking 2021.
The annual Power Affiliates list commends 25 of the most successful affiliate businesses in the global gambling industry and is referred to by EGR as "a comprehensive rundown of the biggest online gambling affiliates operating in the sector today."
GiG Media grew from strength to strength in 2020, In December 2020 GiG Media realised an all-time high in monthly revenue and generated the 2nd highest monthly player intake over the past two years. The positive developments continued in the new year. In  Q1 2021 GiG's media business reached an all-time quarterly high in player intake and in revenue.  In Q1 2021 player intake grew 56% YoY and 31% QoQ hitting an all-time high in players generated quarterly for GiG Media.
Jonas Warrer, CMO at GiG said: " I am extremely proud that we have officially been named one of the top three Power Affiliates in this year's EGR Power Affiliates Ranking, up nine places from last year! This is a strong testament to all the hard work and dedication the organisation has put into improving our websites, our campaigns, our IT, our content, our design, – just to name a few areas. I am happy to see that our focus on organic growth resulted in continuous improvements throughout 2020, with the aim of new all-time-highs to come throughout the rest of 2021."
Bojoko crowned Affiliate of the Year at EGR Nordic Awards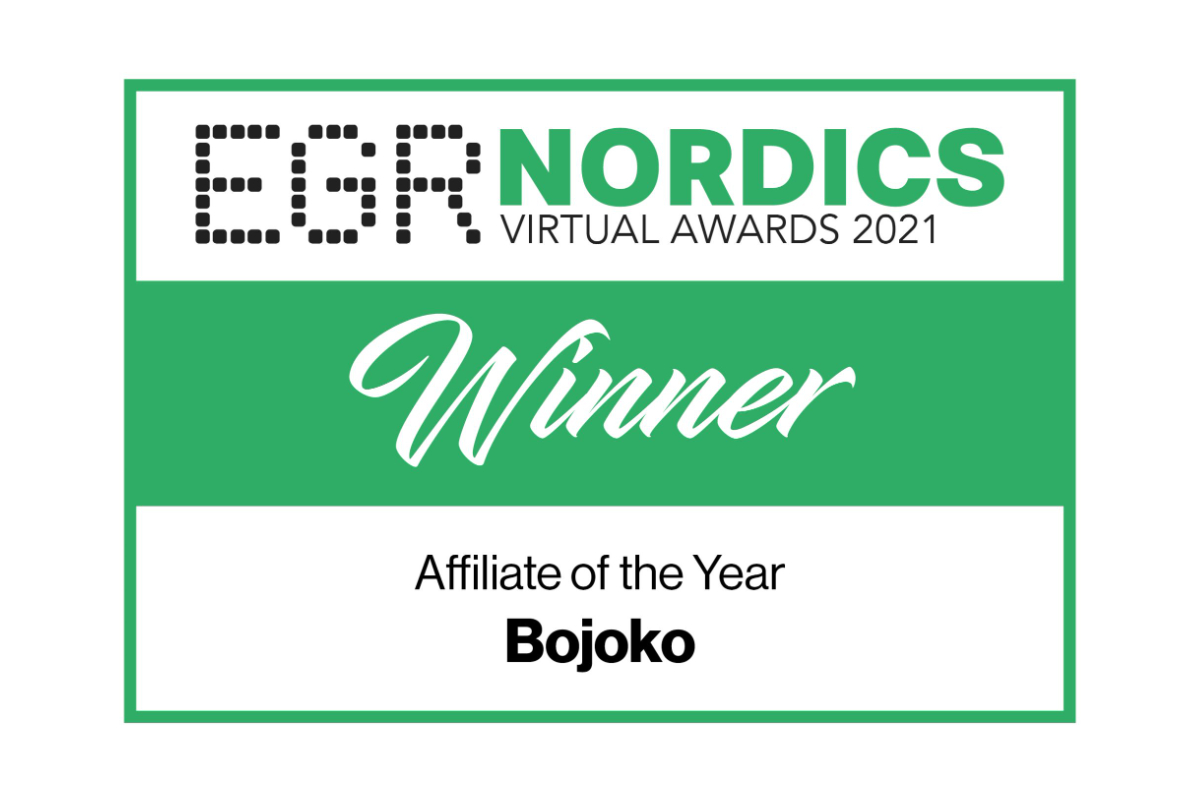 Popular online casino listing site fends off stiff competition to take home the trophy at prestigious awards ceremony
 The Bojoko team is celebrating once again after being named Affiliate of the Year at the prestigious EGR Nordic Awards 2021.
This is the second EGR award that Bojoko has taken home after being crowned Casino Affiliate of the Year at the hotly contested EGR Operator Awards 2020.
Bojoko fought off stiff competition from some of the biggest names in the affiliate industry including AskGamblers, Better Collective, Blexr, Catena Media and the Gambling.com Group.
EGR judges said it had been "another excellent year" for Bojoko and that its SEO performance and overall conversion "really shines".
The EGR judges added: "A more unique idea than most affiliates with great growth and sustainability. A very clever and new type of affiliate that is showing great success. Well done!"
Bojoko allows online casino operators and game developers in the Nordics to create their own dedicated listing page and tell their story through their own words, images and videos.
Bojoko members, of which there are now 30,000+, then rate and review each casino and game and share their honest opinion about the experience they receive.
During the judging period Bojoko built out its team dedicated to the Nordics which led to a 10x increase in unique site visitors and a 25x increase in registered Finnish players.
Joonas Karhu, Chief Business Officer at Bojoko.com, said: "We will need to find more space for our trophies after scooping our second EGR award in as many months but seriously, the entire team is thrilled how have been recognised for our work in the Nordics.
"The Nordics remain a key focus for us and we see plenty of opportunity to drive growth from the region by providing players with our award-winning online casino listing product and service.
"Our mission from day one has been to help players quickly and easily select online casinos through transparency and community feedback and it is a concept that has proved to be hugely popular.
"I would like to thank the EGR judges for recognising our efforts and successes in the Nordics by crowning Bojoko Affiliate of the Year 2021."