AffiliateFEST 2018 – Key Note Speaker Announced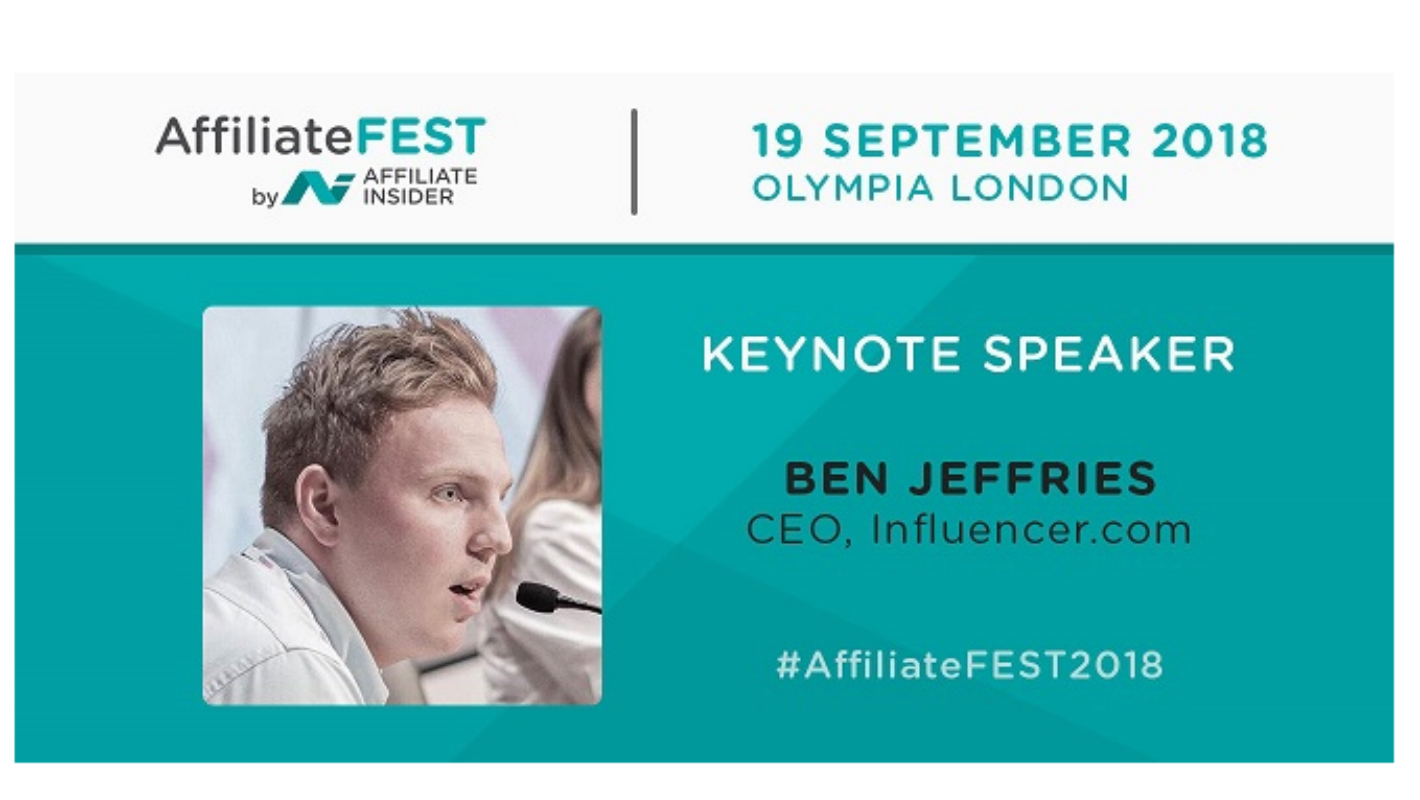 KEYNOTE SPEAKER ANNOUNCEMENT:

 Influencer CEO – Ben Jeffries joins the line up for AffiliateFEST agenda
Affiliate Insider has promised to keep "affiliate entrepreneurs ahead of digital disruption" after securing Influencer CEO Ben Jeffries as a keynote speaker for AffiliateFEST 2018.
The fourth edition of AffiliateFEST is being held at Hilton Olympia on Wednesday 19 September, alongside the Betting on Sports Week in London (18-21 September). At just 22 years of age, Jeffries has already become an undisputed leader in influencer marketing having developed cutting edge techniques and technologies for Influencer, a company he founded alongside YouTube sensation Caspar Lee.
Influencer is an AI-driven, SaaS platform, allowing brands to manage influencer marketing campaigns from start to finish. The brands can connect with the most influential content creators on social media, having reviewed their analytics and follower demographics to make sure they are perfect for both their brand and campaign. 
Jeffries' keynote session will explore influencer marketing as an acquisition medium and help affiliates to understand the value that this can bring to their sites as a new form of online marketing, which is on the rise but yet to find its fit within the affiliate channel. The content will help #AffiliateFEST2018 delegates to better understand how they can implement the concept to increase brand reach and promote acquisition.
"I am excited to be speaking at this year's AffiliateFEST," said Jeffries. "There is such a strong relationship between affiliates and influencer marketing, which I don't feel has been explored to its fullest yet. "Factor in iGaming and you have three of the biggest industries of the moment. I'm looking forward to talking to people about the synergy between these three industries, and the best and most mutually beneficial way to harness it."
Affiliate Insider CEO Lee-Ann Johnstone added: "We're thrilled to have Ben and Influencer join us at this year's Bootcamp to teach our delegates about how influencer marketing is impacting the affiliate channel."AffiliateFEST is designed to keep affiliate entrepreneurs ahead of digital disruption so it's vitally important our bootcamps are delivering the latest insights in an ever-changing landscape. Innovation and skills development is at the forefront of all that we do to support revenue growth in this channel for affiliates and operators alike."
As with previous AffiliateFEST editions, the focus will firmly be on providing a depth of content around digital learning, as opposed to selling and promotion of services. The agenda has been curated by Johnstone to help iGaming affiliates to growth hack their businesses through a day of intense digital learning and exclusive networking opportunities.
As well as Jeffries, the list of confirmed speakers already includes RefToken.ioCEO Jan Sammut, Miratrix Founder Nick Duddy, Harris Hagan Partner John Hagan, Mishcon Partner Nick Nocton, Scout Gaming Group Commercial Director Joakim Renman, BGO CMO Allan Turner, Blockchip COO Diana Rotaru and former Google SEO expert Fili Wiese from Search Brothers.
1xBet Partners: An affiliate program that stands out from the crowd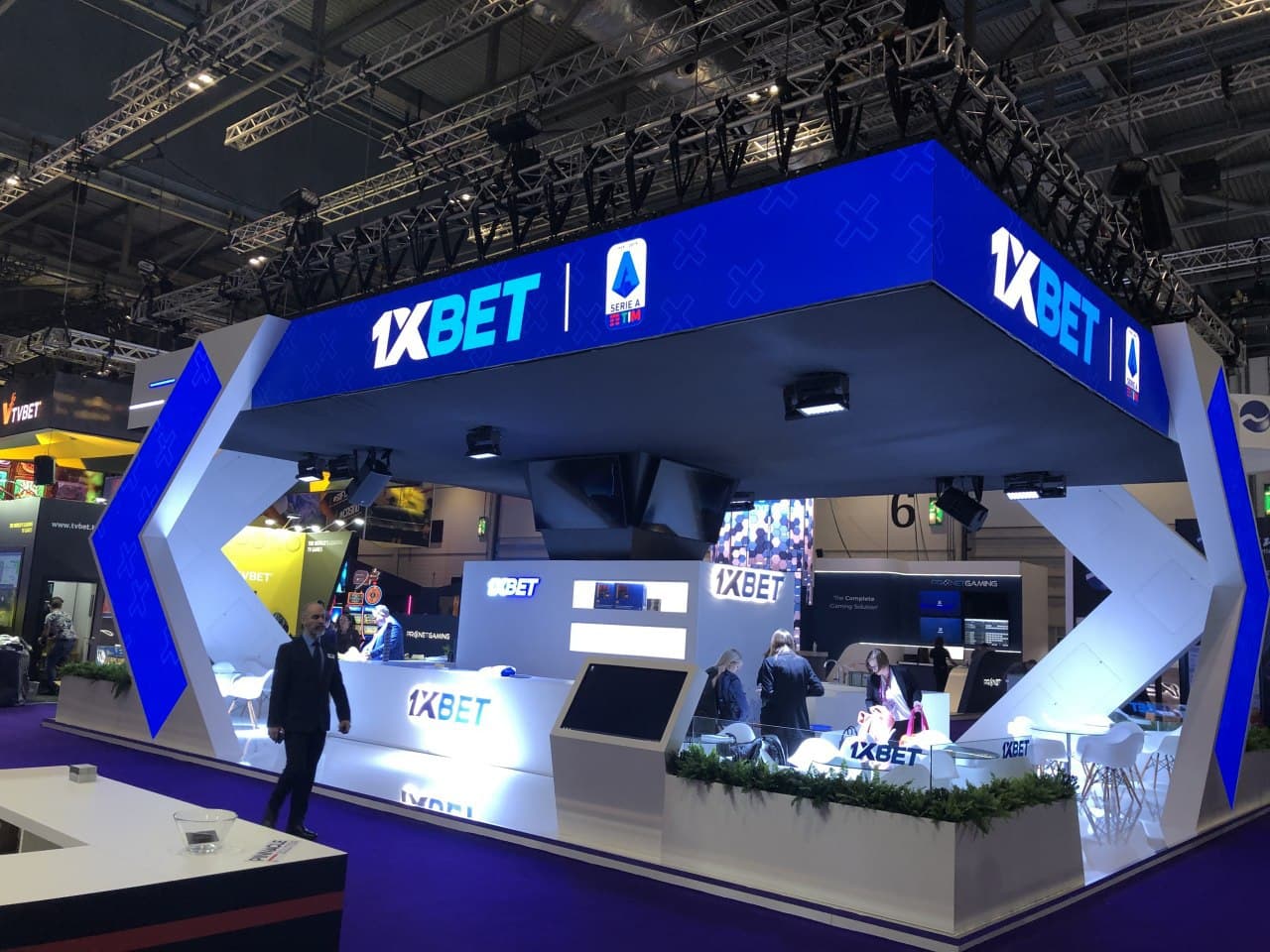 Nominated for the Affiliate Program of the year at the Global Gaming Awards, the 1xBet Team reveals how the bookmaker has built a 30,000-strong network of healthy partnerships across the globe, with each 1xBet Partner receiving feedback and exclusive promotional materials to ensure they accurately represent the 1xBet brand of quality and success.
iGT: How important are affiliates to the betting industry and, in particular, 1xBet?
1xBet Team: The mechanics of affiliate programs make affiliates a vital part of any industry. Betting is no exception because also, thanks to partners, brands manage to increase growth rates. This is quantifiable, with key indicators being new users, deposits, player activity.
We have great respect for the 1xBet affiliate program participants who introduce their audience to our brand. We have more than 30 thousand partners from all over the world on our side, and this list includes both the owners of huge sites and novice bloggers, for example.
The contribution of each affects the results that we achieve. Therefore, a partnership is a two-way road. After all, we, in turn, offer affiliates favourable terms of cooperation.
iGT: What is the key to a successful affiliate program?
1xBet Team: Today, the number of affiliate programs is growing, including among bookmakers, and you need to be able to stand out. How to do it? There may be different approaches here: someone offers high commission rates, someone has an original approach to communication, and someone invents new models of cooperation.
We constantly evaluate our work in the area of ​​partnership programs. Our positive results are reflected in victories and nominations at prestigious awards. For example, this year, we were nominated for the Affiliate Program of the year at the Global Gaming Awards. This is a good sign that we are continuing to move in the right direction.
iGT: How has 1xBet assisted its affiliates to overcome challenges and reach their target markets?
1xBet Team: An affiliate program is a good opportunity to make your project profitable. For many of our affiliates, working with us is their primary source of income.
We are fully aware that partners have their own goals and challenges, and therefore we make collaborating with us reliable and orderly. Each partner can count on feedback and receiving exclusive materials for publication. We stand for quality, and we need partners to convey information about our brand correctly.
1xBet Partners is a story about healthy partnerships, where both parties try to give their maximum to achieve the optimal results.
iGT: What feedback have you received from affiliates over the last year?
1xBet Team: We have received many positive messages from affiliates. 2021 is turning out to be a great year because it's been an exciting sports season: the Euro, the Olympics and dozens of other events. Therefore, we prepared various large promotions for all these activities.
This allowed partners to monetise their traffic, and for us – to introduce new users, who could bet on their favourite sports, to this feast of sporting action.
Let's not forget that 1xBet is also a prominent player in the esports arena. We have major agreements with ESL and WePlay, an excellent range of betting options, plus attractive promotions dedicated to top tournaments. This only expanded the potential for cooperation with us, especially for those sites that do not gravitate towards sports.
In short, the partners are excited about how things are going in 2021. We are too.
iGT: How do you plan to continue to support and help grow your affiliates in the future?
1xBet Team: We have a number of ideas on how to make our affiliate program even better. Of course, we are constantly working on improving what we have, but we also have new ideas in our plans.
We would not want to reveal all our cards yet, but the partners will definitely be happy with any new methods adopted by 1xBet Partners. Stay tuned!
Blexr has been crowned Best Casino Affiliate at this year's IGB Affiliate Awards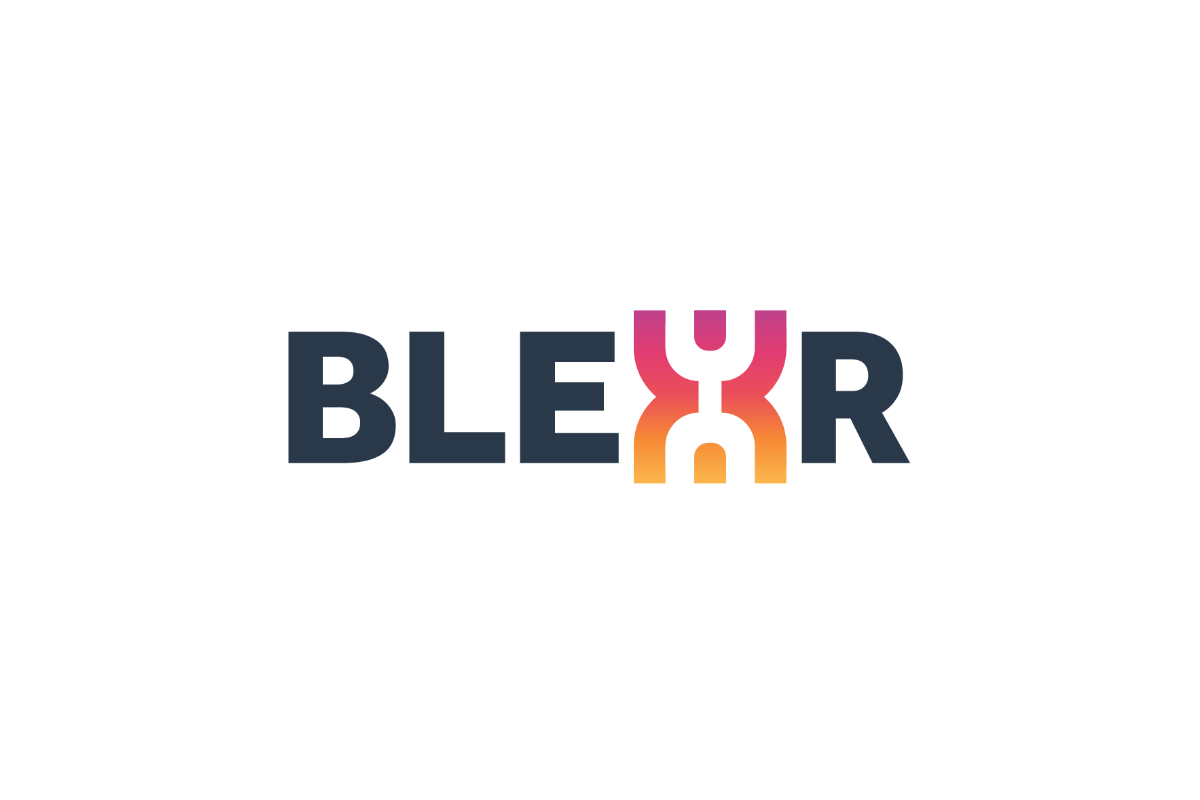 The IGB judges said the company's innovative work with SEO "helped Blexr stand out as a winner, and we liked the deposit guarantee that they offer to their customers".
The judges added: "Their selective way of working means Blexr only collaborates with top quality partners, which judges felt had helped contribute to their impressive growth over the last 12 months."
IGB also mentioned how "Blexr's charitable work within the community helped them stand out as an affiliate to be highly commended".
Blexr is a lead generation company which operates in the iGaming, sportsbook and forex affiliate markets. It also owns the Home Grounds website, which serves a community of home baristas.
Ian Hills, Blexr's general manager in Malta, said: "We're delighted and thrilled to be recognised by IGB this way.
"We pride ourselves on recruiting smart people with innovative ideas and winning a prestigious award like this one is a lovely way for the whole team to be rewarded for their hard work and dedication."
GiG Media reaches top 3 in EGR Power Affiliates Ranking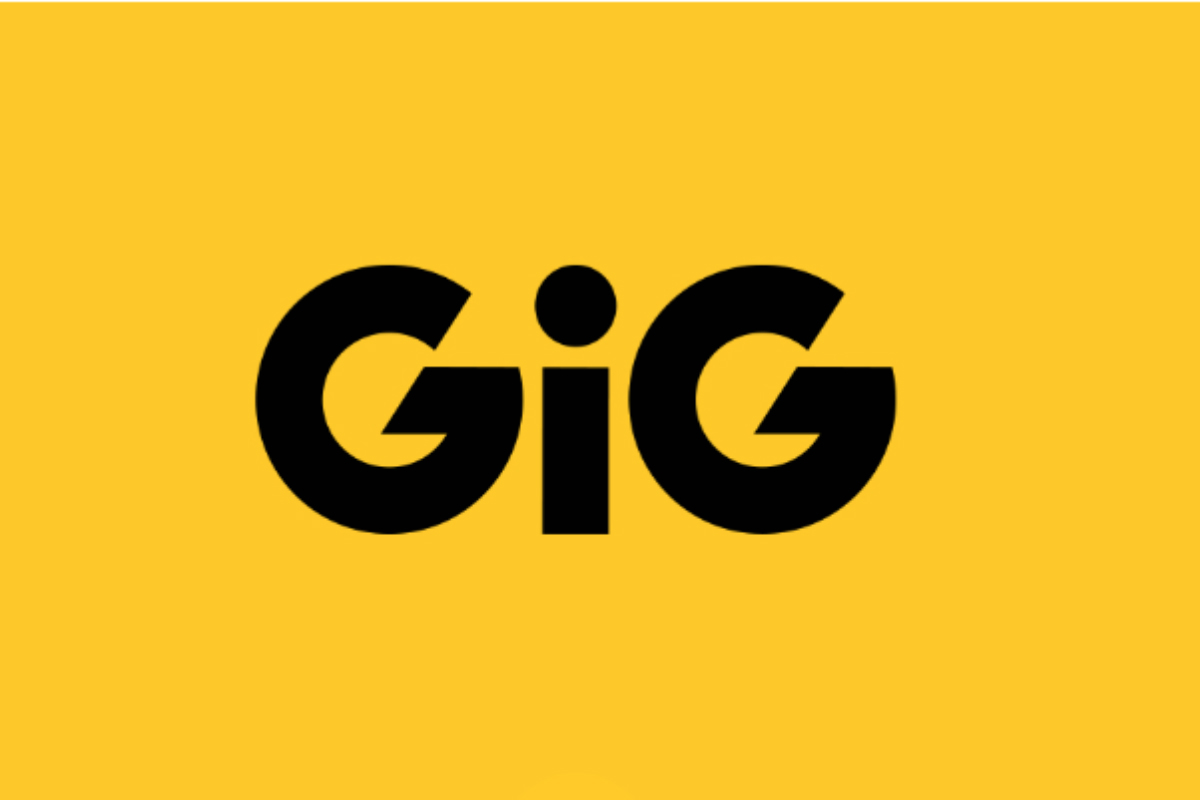 Gaming Innovation Group's media affiliate business, GiG Media has been given industry recognition as one of the top three power affiliates within the gaming industry in this year's Power Affiliate Ranking 2021.
The annual Power Affiliates list commends 25 of the most successful affiliate businesses in the global gambling industry and is referred to by EGR as "a comprehensive rundown of the biggest online gambling affiliates operating in the sector today."
GiG Media grew from strength to strength in 2020, In December 2020 GiG Media realised an all-time high in monthly revenue and generated the 2nd highest monthly player intake over the past two years. The positive developments continued in the new year. In  Q1 2021 GiG's media business reached an all-time quarterly high in player intake and in revenue.  In Q1 2021 player intake grew 56% YoY and 31% QoQ hitting an all-time high in players generated quarterly for GiG Media.
Jonas Warrer, CMO at GiG said: " I am extremely proud that we have officially been named one of the top three Power Affiliates in this year's EGR Power Affiliates Ranking, up nine places from last year! This is a strong testament to all the hard work and dedication the organisation has put into improving our websites, our campaigns, our IT, our content, our design, – just to name a few areas. I am happy to see that our focus on organic growth resulted in continuous improvements throughout 2020, with the aim of new all-time-highs to come throughout the rest of 2021."