ThePOGG Relaunches: Quality Design to Match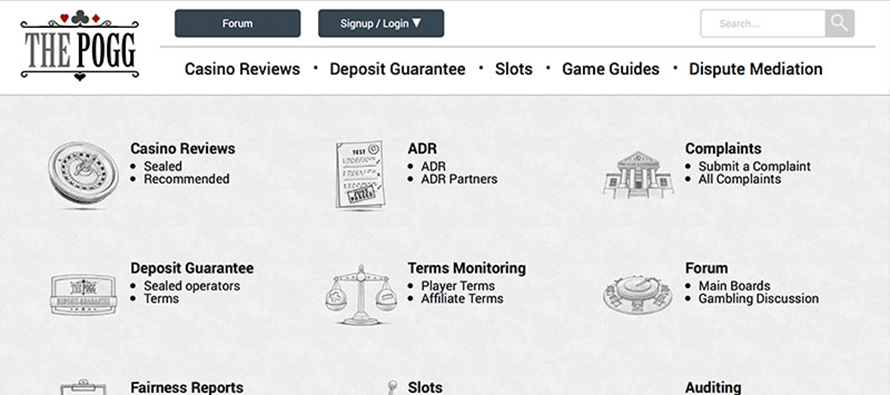 ThePOGG.com is proud to announce the relaunch of its website. Following on from ThePOGG.com's recent accreditation as an ADR by the UKGC and the expansion of ThePOGG network to include POGGStrategies and POGGWebmasters comes the relaunch of the original site.  With an increased emphasis on user experience, particularly for mobile users, the new site continues to offer a high quality complaints resolution service which has been expanded to address affiliate complaints through the introduction of POGGWebmasters.
The new site is far more intuitive for users and this together with the decrease in page loading times ensures optimum user experience.  The site design itself is fresh, current and innovative; its goals to let players know about all the services offered and to highlight that ThePOGG is ultimately there for their protection. Now players will find it easier to locate our quality casino reviews, submit a casino complaint, or use our forums to discuss anything related to gambling.
"I've long felt that the design of ThePOGG.com failed to effectively convey the strength and quality of the content we were publishing and left us looking like one of the crowd rather than leaders within our field. The new design that John Wright has put together far more effectively showcases the unique approach to affiliate marketing we've taken and offers users a significantly improved experience. It's been a long time in coming, but the design of the site now lives up to the high standards set by our content and services." Duncan Garvie – Manager and ADR Official for ThePOGG.com
"I strongly feel that ThePOGG.com is one of the more important casino portals online. I know the quality of reviews, complaints, fairness reports and audits are some of the best around and I wanted to ensure the design relayed the quality of work put in. Although the content and value remains just as strong as it was before, the new design is a big step in the growth of ThePOGG. As much as the site aims to be a valuable resource for players, I find it to be equally valuable to affiliates."  John Wright – Gaffg.com
New Design
The design team made a conscious effort to avoid the use of banners and other calls to action that can detract from usability. This allows a clearer pathway for users to navigate their way through the site ensuring that their journey is intuitive and their experience positive.
Improved Speed and Mobile Functionality
The new site design features a significantly shorter load time and faster more responsive design for users of mobile devices.  Site load speed has a direct impact on user experience and it was one of our big concerns to decrease load time when creating the new design. The previous design was not mobile friendly and with many casino portals reporting their mobile traffic being greater than their desktop traffic, it made sense to upgrade the website to meet user needs.
Unique Selling Points
ThePOGG has many features that are resources for players that cannot be found elsewhere
Detailed & honest Casino Reviews
ADR Accreditation by the UKGC
Casino Complaints
Deposit Guarantee Seal
Player Terms & Conditions Monitoring
Slots Reviews & RTP Data
Audit Reports
Fairness Reports & Game Testing
ThePOGG Network
ThePOGG.com offers several innovative and completely unique resources to both player and industry users.  The Terms and Conditions Monitoring Service is exclusive to the site offering customers protection from retroactively changed Terms and Conditions. The Fairness Reports section investigates credible player concerns relating to game fairness through extensive statistical analysis.  The Deposit Guarantee Seal offers players a level of security that is unparalleled in the affiliate market – no other affiliate portal actively offers to refund a player's deposit if a casino recommended by them is found to treat a player unfairly.  The Auditing Service gives operators the opportunity to receive in-depth feedback relating to their operation in order to provide customers with the best possible experience at their casino.  Players can also access published Audit Reports that allow a greater level of insight into the service an operator provides.  The Casino Reviews listed on ThePOGG.com are the most rigorous and robust to be found in the industry.  They give honest and accurate reflections of the services provided by online operators and most importantly for player peace of mind: placement and recommendation on ThePOGG.com can NEVER be bought.
ThePOGG Network has undergone significant expansion in the last 12 months with the introduction of POGGWebmasters.com and POGGStrategies.com.  POGGWebmasters reviews the affiliate programs currently in operation and takes forward any complaints submitted against them for aggrieved affiliates. As part of the reviewing process Terms and Conditions are investigated thoroughly in order to allow an accurate assessment of their favorability for affiliates to be determined.  POGGStrategies provides statistical analysis of casino games and details information pertaining to optimal strategies for players. It also offers hand analyzers and strategy trainers alongside fairness calculators.
Rightlander partners with BetBull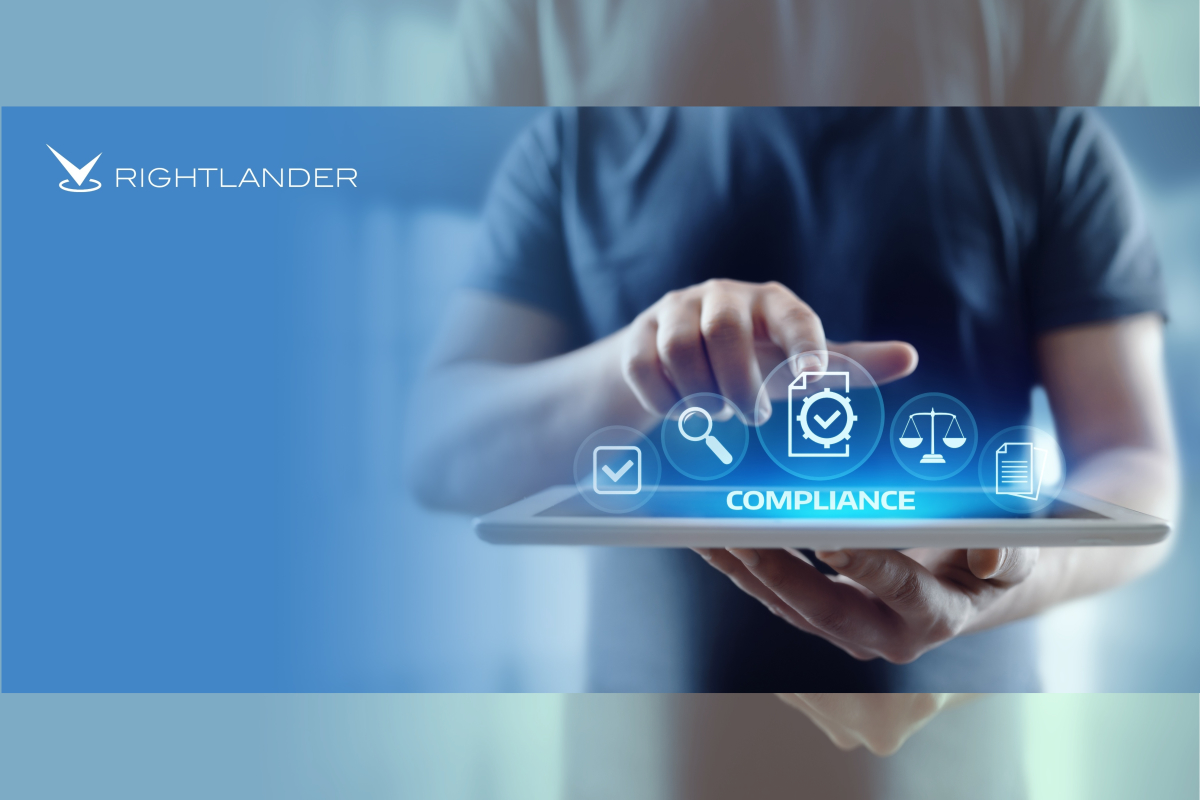 Supplier to help tier one operator improve affiliate compliance
Rightlander.com, the ground-breaking compliance platform has signed a deal with BetBull to help them improve affiliate compliance and boost responsible gambling measures.
Nicole Mitton, Head of Customer Success at Rightlander.com, said: "It's great to see operators like BetBull partnering with Rightlander to ensure adherence to advertising regulations. These efforts are not only noteworthy from a regulatory point of view, but are also a solid indicator that BetBull are invested in protecting the interests of their stakeholders, affiliates and players in regulated markets."
Rightlander will offer its technology which encompasses a comprehensive range of affiliate compliance tools which include the Automated Compliance Monitor, a PPC Monitor and a Proactive Affiliate Finder allowing BetBull to remain proactive and in control of their affiliate marketing.
Gabrielle Mallia, BetBull said: "We decided to opt for Rightlander because of its ability to give further visibility into our affiliate's practices. The PPC Monitor is particularly key in allowing us to ensure adherence to policies specifically related to keywords and geos of promotion. Rightlander increases the efficiency in our compliance monitoring with its wide scope and allows us to quickly identify any breaches should they occur."
The Automated Compliance Monitor helps detect non-compliant content across territories including the United Kingdom, Sweden, Denmark, Australia and the United States. The monitor flags potential violations such as missing terms and conditions, outdated offers, incorrect marketing assets allowing BetBull to remain compliant according to their jurisdiction's regulations.
The Proactive Affiliate Finder scans millions of web pages every month to identify new and prominent sites and the innovative PPC Monitor identifies harmful ads to stop them from appearing on an operator's branded keywords.
1xBet Partners: An affiliate program that stands out from the crowd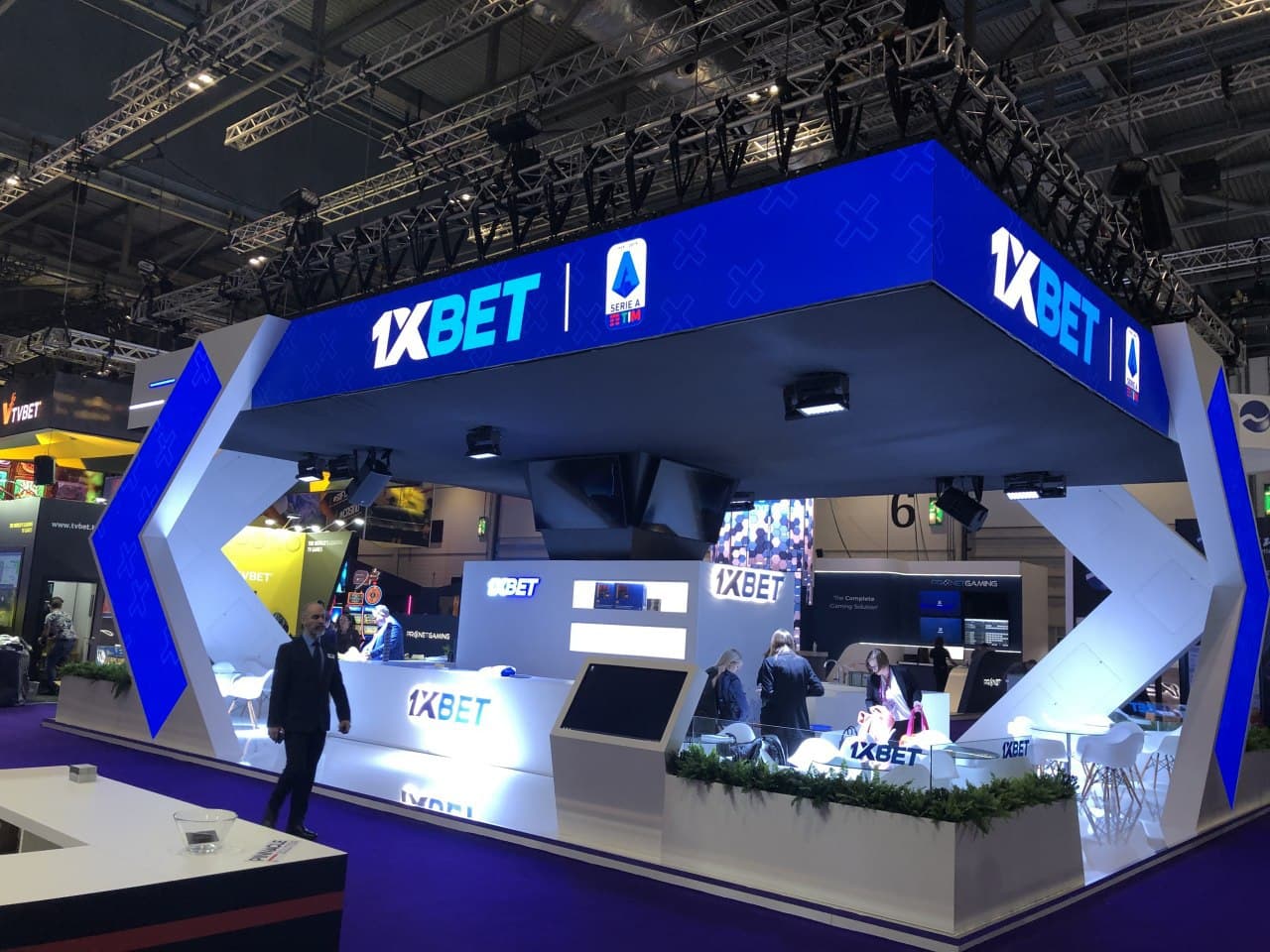 Nominated for the Affiliate Program of the year at the Global Gaming Awards, the 1xBet Team reveals how the bookmaker has built a 30,000-strong network of healthy partnerships across the globe, with each 1xBet Partner receiving feedback and exclusive promotional materials to ensure they accurately represent the 1xBet brand of quality and success.
iGT: How important are affiliates to the betting industry and, in particular, 1xBet?
1xBet Team: The mechanics of affiliate programs make affiliates a vital part of any industry. Betting is no exception because also, thanks to partners, brands manage to increase growth rates. This is quantifiable, with key indicators being new users, deposits, player activity.
We have great respect for the 1xBet affiliate program participants who introduce their audience to our brand. We have more than 30 thousand partners from all over the world on our side, and this list includes both the owners of huge sites and novice bloggers, for example.
The contribution of each affects the results that we achieve. Therefore, a partnership is a two-way road. After all, we, in turn, offer affiliates favourable terms of cooperation.
iGT: What is the key to a successful affiliate program?
1xBet Team: Today, the number of affiliate programs is growing, including among bookmakers, and you need to be able to stand out. How to do it? There may be different approaches here: someone offers high commission rates, someone has an original approach to communication, and someone invents new models of cooperation.
We constantly evaluate our work in the area of ​​partnership programs. Our positive results are reflected in victories and nominations at prestigious awards. For example, this year, we were nominated for the Affiliate Program of the year at the Global Gaming Awards. This is a good sign that we are continuing to move in the right direction.
iGT: How has 1xBet assisted its affiliates to overcome challenges and reach their target markets?
1xBet Team: An affiliate program is a good opportunity to make your project profitable. For many of our affiliates, working with us is their primary source of income.
We are fully aware that partners have their own goals and challenges, and therefore we make collaborating with us reliable and orderly. Each partner can count on feedback and receiving exclusive materials for publication. We stand for quality, and we need partners to convey information about our brand correctly.
1xBet Partners is a story about healthy partnerships, where both parties try to give their maximum to achieve the optimal results.
iGT: What feedback have you received from affiliates over the last year?
1xBet Team: We have received many positive messages from affiliates. 2021 is turning out to be a great year because it's been an exciting sports season: the Euro, the Olympics and dozens of other events. Therefore, we prepared various large promotions for all these activities.
This allowed partners to monetise their traffic, and for us – to introduce new users, who could bet on their favourite sports, to this feast of sporting action.
Let's not forget that 1xBet is also a prominent player in the esports arena. We have major agreements with ESL and WePlay, an excellent range of betting options, plus attractive promotions dedicated to top tournaments. This only expanded the potential for cooperation with us, especially for those sites that do not gravitate towards sports.
In short, the partners are excited about how things are going in 2021. We are too.
iGT: How do you plan to continue to support and help grow your affiliates in the future?
1xBet Team: We have a number of ideas on how to make our affiliate program even better. Of course, we are constantly working on improving what we have, but we also have new ideas in our plans.
We would not want to reveal all our cards yet, but the partners will definitely be happy with any new methods adopted by 1xBet Partners. Stay tuned!
Blexr has been crowned Best Casino Affiliate at this year's IGB Affiliate Awards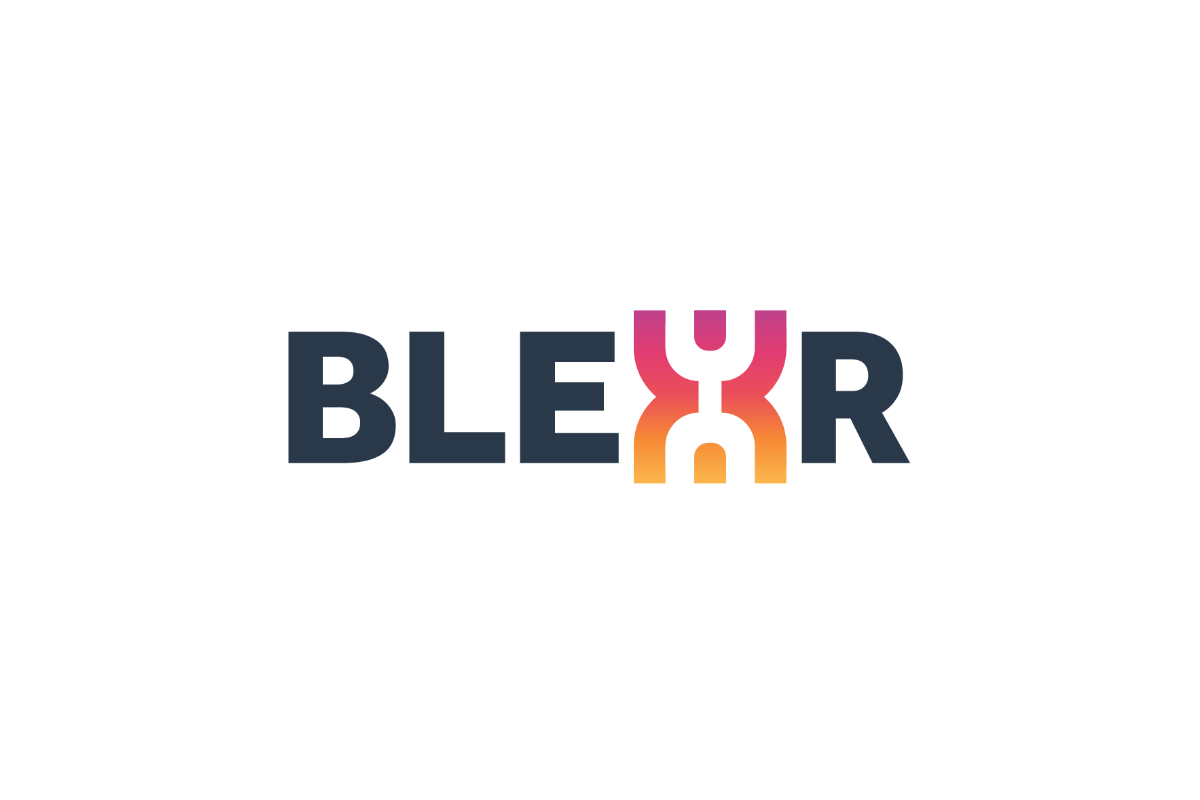 The IGB judges said the company's innovative work with SEO "helped Blexr stand out as a winner, and we liked the deposit guarantee that they offer to their customers".
The judges added: "Their selective way of working means Blexr only collaborates with top quality partners, which judges felt had helped contribute to their impressive growth over the last 12 months."
IGB also mentioned how "Blexr's charitable work within the community helped them stand out as an affiliate to be highly commended".
Blexr is a lead generation company which operates in the iGaming, sportsbook and forex affiliate markets. It also owns the Home Grounds website, which serves a community of home baristas.
Ian Hills, Blexr's general manager in Malta, said: "We're delighted and thrilled to be recognised by IGB this way.
"We pride ourselves on recruiting smart people with innovative ideas and winning a prestigious award like this one is a lovely way for the whole team to be rewarded for their hard work and dedication."