SEO Wizardry – How gambling affiliates can stay ahead of the new Google Penguin update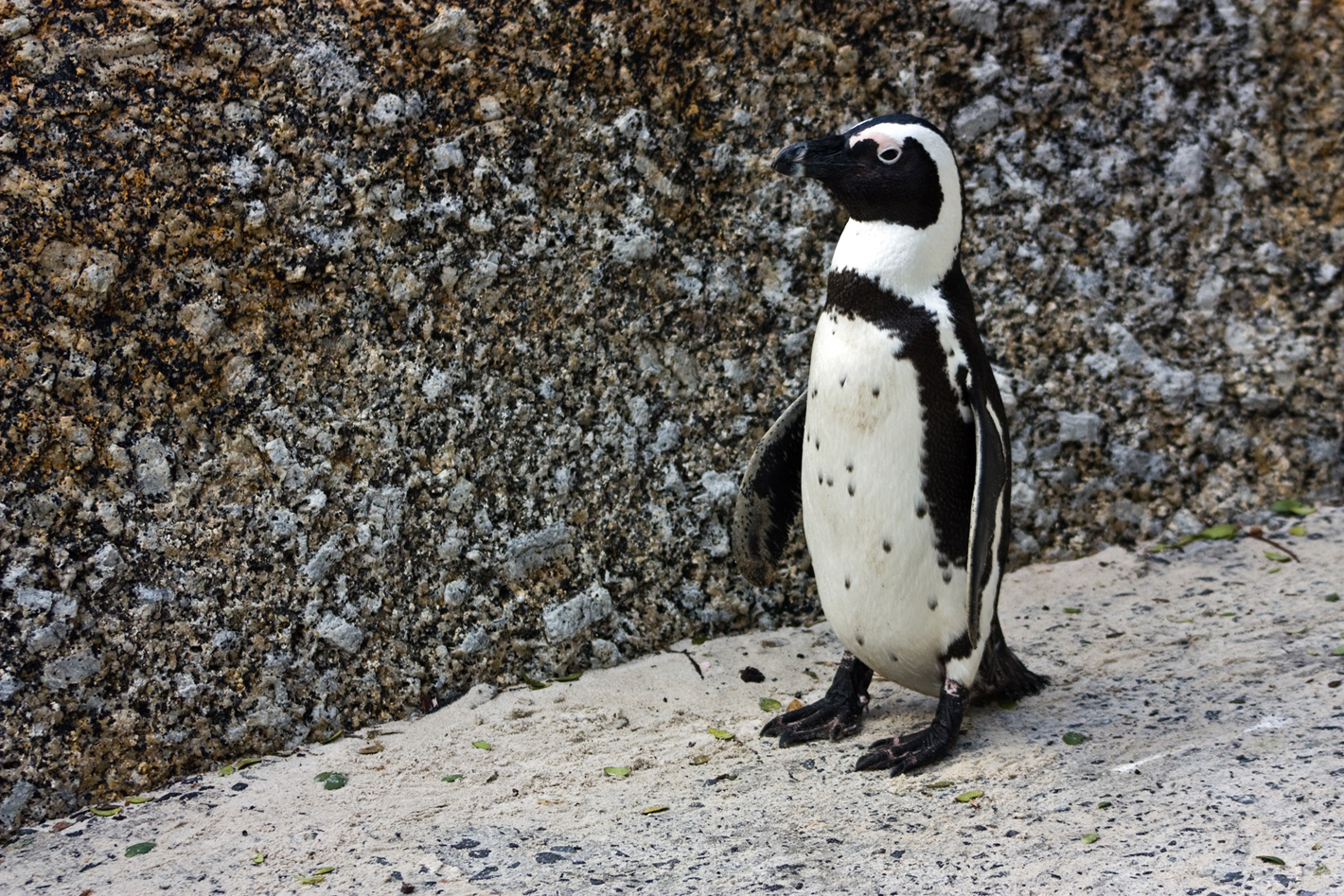 The first Google Penguin update was confirmed on April 24, 2012. It's role was to algorithmically penalize those websites that were considered to violate Google's Webmaster Guidelines by being involved in so called "link schemes". It's main focus was on those thought or found to be buying links or to acquire them through link farms or networks, whose sole purpose was to boost and increase their Google rankings artificially.
This first Penguin update has changed SEO strategies since it's introduction by removing those who were thought to be using this kind of techniques or simply pushing them down on the SERP's!
This update gave birth to a whole new era, where SEO's had to place a whole lot more accent and time on obtaining those highly desired quality links and to produce highly relevant and unique content that would generate on-page engagement an thus getting those relevant and why not organic backlinks!
The first rumours about a new Penguin Update appeared in 2015, Google's spokespeople declared that this time it would be a real-time update, meaning that any site caught on operating against Google's Webmaster guidelines would be downgraded instantly – but there's no need to panic, the recovery will be made a lot more faster too!
Where are you at?
Two years have past since the last Penguin update, so before you dive into a new plan you might wanna check your current status! It would be wise to have a look at your strong points and your weak points, focusing on how the previous updates may have impacted your link/content strategy!
Your main focus should be on your backlink profile! Where are your links coming from, are they from relevant and authoritative sites and domains, or from spammy sites!?! You should also check what kind of links your domain has, footer or sidebar links or even worse links from comments or forum signature links? Don't forget to check your anchor text distribution, making sure that you're not using any money or spammy anchor text's. Your anchor text's should be natural and your external links from trusted sites, keeping in mind that your brand or domain name is a perfect and a very natural anchor text too!
Anchor text diversity
In the pre Penguin era, webmasters frequently used their keywords also as anchor texts for backlinks thus achieving higher positions in the SERP's for the given keywords. This technique as many others in the past became abused leading to a mass scale of penalties from Google!
There is no perfect or exact balance on the diversification of anchor texts, but if you keep your anchors relevant and engaging to the visitors you shouldn't encounter any problems! And if you like it on the safe side, than here are a few anchor texts that will keep you there:
Partially matching or long tail keywords, anchor texts with synonyms, naked URL's (in all variations), brand names, image links with optimized alt text.
Internal links
Another vital step is to assess your internal link profile and make sure that it's well structured and relevant for your site but also for the users so that they can browse trough your site easily! Having this done you should be able to offer Google and your users a safe and clear hierarchy!
Quality content
One of the core targets of the Penguin update is to find and penalize sites that use black-hat techniques such as manipulating links. The most effective way in making a penalty free site is to provide Google with quality and highly relevant content thus making sure that your visitors also find the information relevant and engaging and shareable.
Nowadays Google's algorithm changes switched the focus from the simple and fast ranking techniques to a more user experienced journey where marketers should focus on creating the right content and making this available for all devices, having this done you should easily sail towards that highly desired #1 SERP's for your website!
Campeón Gaming Partners wins Best Affiliate Program: Casino award at the iGB Affiliate Awards 2020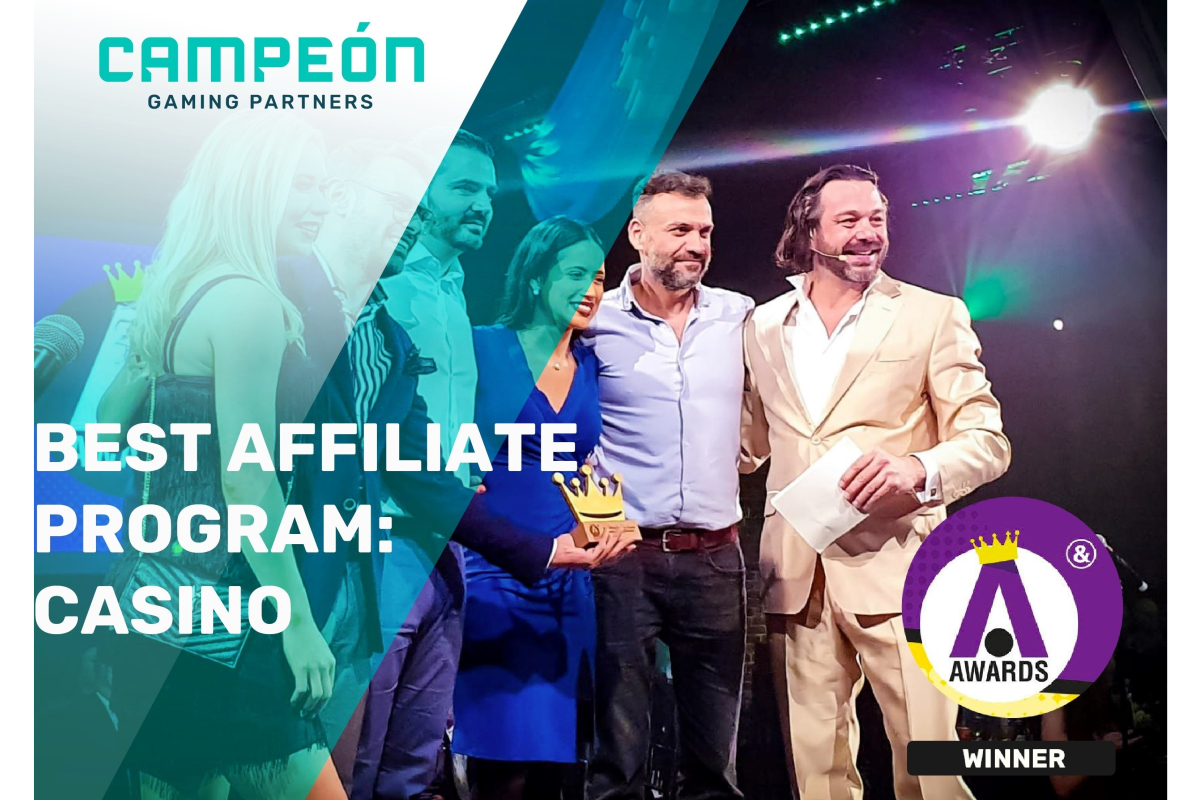 Campeón Gaming Partners was awarded the Best Affiliate Program: Casino award during a highly prestigious event at this year's iGB Affiliate Awards in London! Hard work, effort, constant focus on our affiliates and continuous development of our affiliate program, put Campeón on the winners' pedestal for its affiliate program.
The award was received by the company's CEO, Marinos Shiapanis, CFO, Avraam Tosounidis, and the affiliate team, comprised of Konstantinos Sarikakis, Head, and Andreza Majela, Manager. This was the very first time that Campeón Gaming Partners was nominated at the iGB Affiliate Awards, managing to stand out from the crowd and win the award! Our program's transparency and inclusiveness were recognized, while our team's continuous support and creation of tailor-made programs to each affiliate's needs stood out. Our Head of Affiliates & Partnerships, Konstantinos Sarikakis, was also nominated with Campeón Gaming Partners, in the category Best Casino Affiliate Manager.
"It is a tremendous moment for Campeón Gaming Partners; we know our worth, how hard our affiliate team and the whole company has worked to get here, and how important is each and every affiliate to us.
We create tailor-made programs, based on transparency, but – on top of it all – we are there for our partners. It doesn't matter if their requests are big or small – we treat every request with the same respect and urgency. We owe this award to our people, and we want to thank each and every single one of Campeón's team members and especially our affiliate team for their hard work and dedication", said Avraam Tosounidis, Campeón's CFO.
A successful participation at the iGB Affiliate London 2020 exhibition
Campeón Gaming Partners exhibited for the very first time at the iGB Affiliate London 2020 at Stand H12 and enjoyed a very successful show. A lot of networking, catching up with long-time and valuable partners, and meeting new ones, were our focus for the two days of the exhibition in London.
"At Campeón Gaming Partners, we are stepping up our game and the industry can see it. We are participating now in all the major exhibitions, recognized with various awards for our brands and our company as a group, and industry experts are now noticing us. We are establishing ourselves as one of the leading rising brands in the iGaming industry and we will continue growing and developing, with our people as our driving force", said Marinos Shiapanis, the company's CEO.
Meet Reza Shojaei, the founder of multinational CasinoTop.com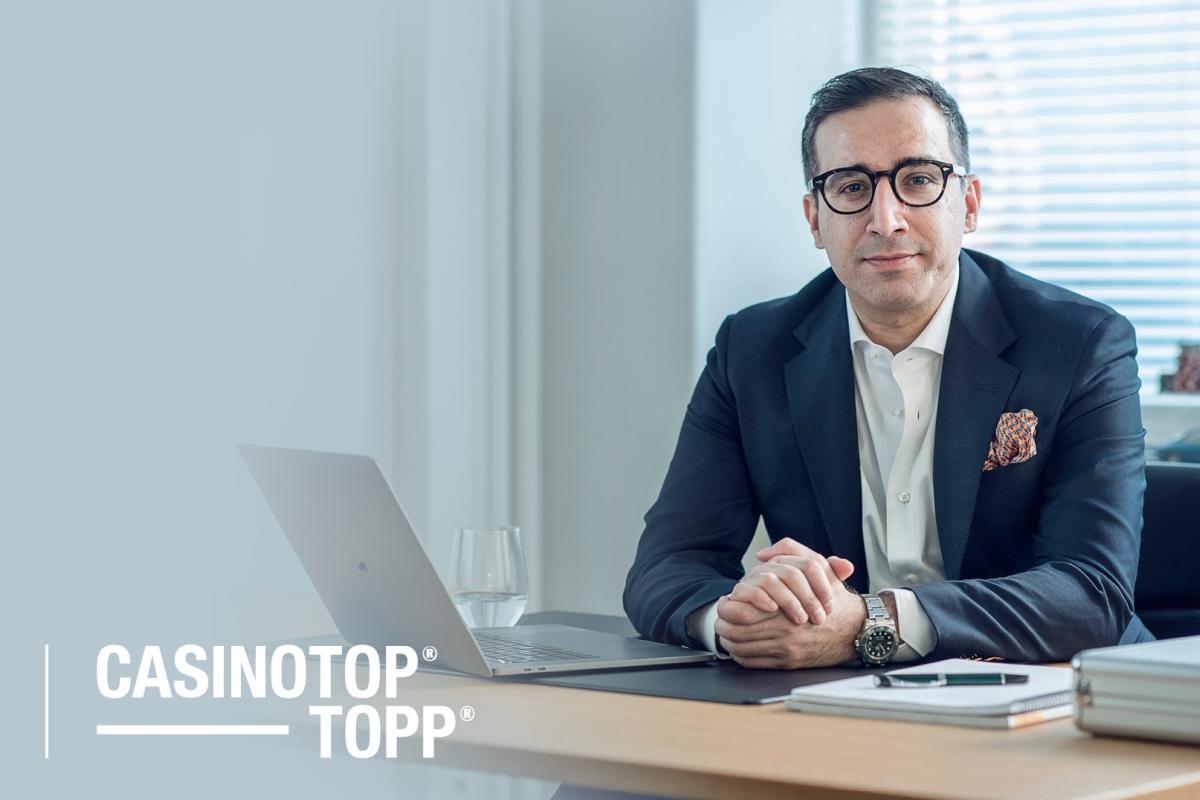 Value Marketing is a successful iGaming affiliate company that has its base set in Malta. Reza Shojaei, the founder of the company has spent years patiently building the company up, reaching multiple markets around the globe. The journey is not even nearly finished yet, and there is much more to come. Shojaei is excited for 2020 and what it will bring for Value Marketing's two major brands: CasinoTopp.net and CasinoTop.com.
Who is Reza Shojaei?
Reza Shojaei is the founder of Value Marketing. Here, we will meet Reza.
Name: Reza Shojaei
Age: 35
From: Norway
Living in: Norway
Job title: Founder of Value Marketing
Favorite hobby: Playing poker and taking my dog, Bofflee, to long walks, racing cars on track
Tell us about Value Marketing
Value Marketing used to operate within face-to-face sales industry, but I personally was not passionate about it. So, after some time, I decided to take the company to another direction. In 2017, we discussed about getting into iGaming, because it was of interest to me and also because we saw a problem in the industry that needed to be solved.
I have been playing poker for over 15 years, so I was familiar with the industry already. As the online casino market is ever-growing, there are more and more iGaming related companies and especially online casinos opening all the time. The problem is that there are so many casinos that it is hard for players (especially new ones) to choose a reliable casino that is also high quality.
I founded Value Marketing and its two brands, CasinoTopp.net and CasinoTop.com, to provide honest and transparent information about reliable casinos. We never recommend any casinos that do not meet our standards and our readers respect us for that. Also, we provide other valuable information for players, such as casino guides and up-to-date casino news.
Frankly, we never got into this business purely for money and that is not our first priority. The top priority is to put our readers first and make sure that they are happy with our content. In fact, we even give our readers the chance to contact us and share their casino experiences. So, in a way, we build our brand with the help of our readers and also take their opinion into account.
What is the ultimate mission of Value Marketing?
We want CasinoTop.com to operate all over the world and have the biggest casino affiliate network across the globe. Currently, we operate in 12 countries. They include, for instance, Finland, Norway, South Africa, New Zealand, Japan, Canada, and India.
Why is Value Marketing different from other casino affiliate sites?
The number one reason why Value Marketing is different from others is that we do not work with any casinos that do not meet our standards. For us, it is important to provide 100 percent accurate content and write articles that are valuable for our readers. We also offer the readers a chance to be in touch with us, which is something that many sites do not do.
Why did you decide to launch Value Marketing and its brands?
I was tired of field marketing/face-to-face sales and wanted to do something that I had a passion for. I love playing poker, so transitioning to the iGaming world was only natural. Also, we saw a need for a big casino affiliate company that covers multiple markets and also offers honest opinions and reviews. This way, our readers know that they can trust us, and we can build a great reputation globally.
How do you see the iGaming market in the next years in Europe?
In Europe, online casinos are a big thing. There are constantly more and more casinos and rules and regulations change. One of the biggest things recently was the Swedish license, and we hope to see such a change in other countries too, for instance, in Norway and Finland, though it may not happen very soon.
What would you like to change in the gambling industry?
The mission of Value Marketing is to provide excellent and honest reviews that are transparent, and we hope that other sites take that approach as well. Though there are not many rogue casinos out there, there are casinos that are more reliable and better quality than others. Those are the casinos that should get the traffic and the attention from affiliates and players.
What is the hardest thing about running Value Marketing?
At the moment, we have launched 12 markets and we have copywriters, editors, designers, and developers in our roster, all from around the world. Keeping in touch with everyone in a timely manner can get challenging because of time zone differences. But overall, I love what I do and look forward to my work every day.
What do you expect from the gambling industry in the next year?
We can definitely see more pay & play casinos, as they have been trending among players recently. Also, we can only expect even better-quality games and especially NetEnt and Wazdan has really been on top of it. 3D graphics and more interactive games are great and perhaps virtual reality takes off, too, in the iGaming industry. Some rules and regulations might relax as well, considering that the US already opened a few states for online gaming and Sweden has their own license now.
What do you expect from Value Marketing in the next year?
In 2020, we are hoping to open more markets in addition to the ones that are already open. Also, improving our current content and redefining goals is always on my plate.
King Billy Casino at iGB Affiliate London 2020. King's Calling to Affiliates.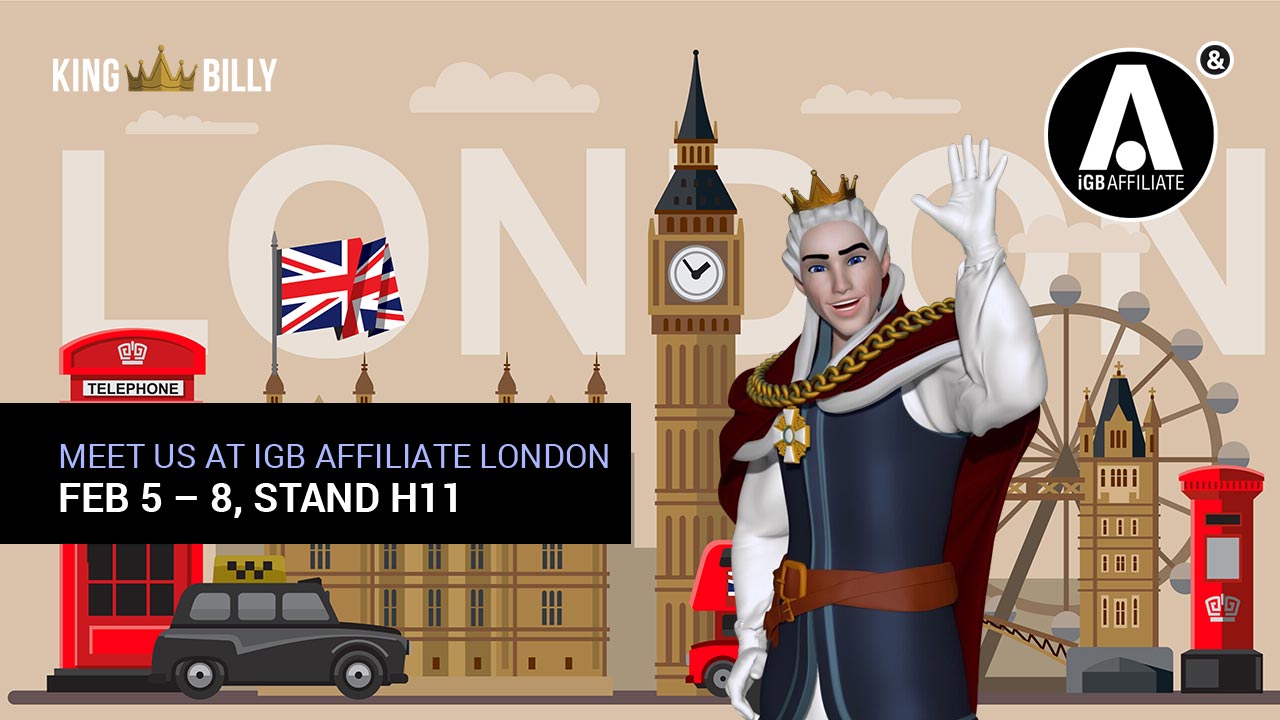 Many times an alphabet letter, followed by a number, means something. G20 means world power. A4 means paper. O2 means either oxygen or a fantastic venue in London. So what does H11 mean? Scratching your head, thinking it means nothing? Think again, says King Billy Casino!
Come the iGB Affiliate London Conference, February 5 – 8, H11 will be the stand where King Billy Casino will be exhibiting and expecting affiliates for coffee, tea and chat. Ruslan Legenzov, King Billy Head of Affiliates, tells us about what to expect in the organization's first ever participation as exhibitors in the largest affiliate event of the industry.
"You know the saying "you never have a second chance to make a first impression"? Well, the whole King Billy Affiliate Department has been working non-stop and passionately to make the best first impression ever. Lots of offers and lots of surprises are waiting both existing and future affiliates of the King in London.
Legenzov smiles when he is prompted to elaborate: "I can tell you one thing. New affiliates who join the King Billy Casino Affiliate Program will enjoy 55% revenue share for 90 days. For three months, more than half of our Kingdom is yours folks! For the rest… the King is calling you to Stand H11!"
We will sure answer the call your Majesty.
iGB Affiliate London is the largest international iGaming Affiliate event where the latest SEO tips, updates on regulation in the industry and new products across all sectors can be found under a single roof. Moreover, the event is a dynamic platform where participants connect with a large pool of sector specific professionals that can help taking business to the next level.
King Billy Casino is a new generation online casino, available in 6 languages (English, German, Russian, Finnish, Norwegian and Japanese) with an impressive record in awards and an amazing variety of features and games. King Billy has prioritized the creation of a superb user experience focusing on the myth of King Billy and his Kingdom and treats all players with the specialness they deserve.