Meet Reza Shojaei, the founder of multinational CasinoTop.com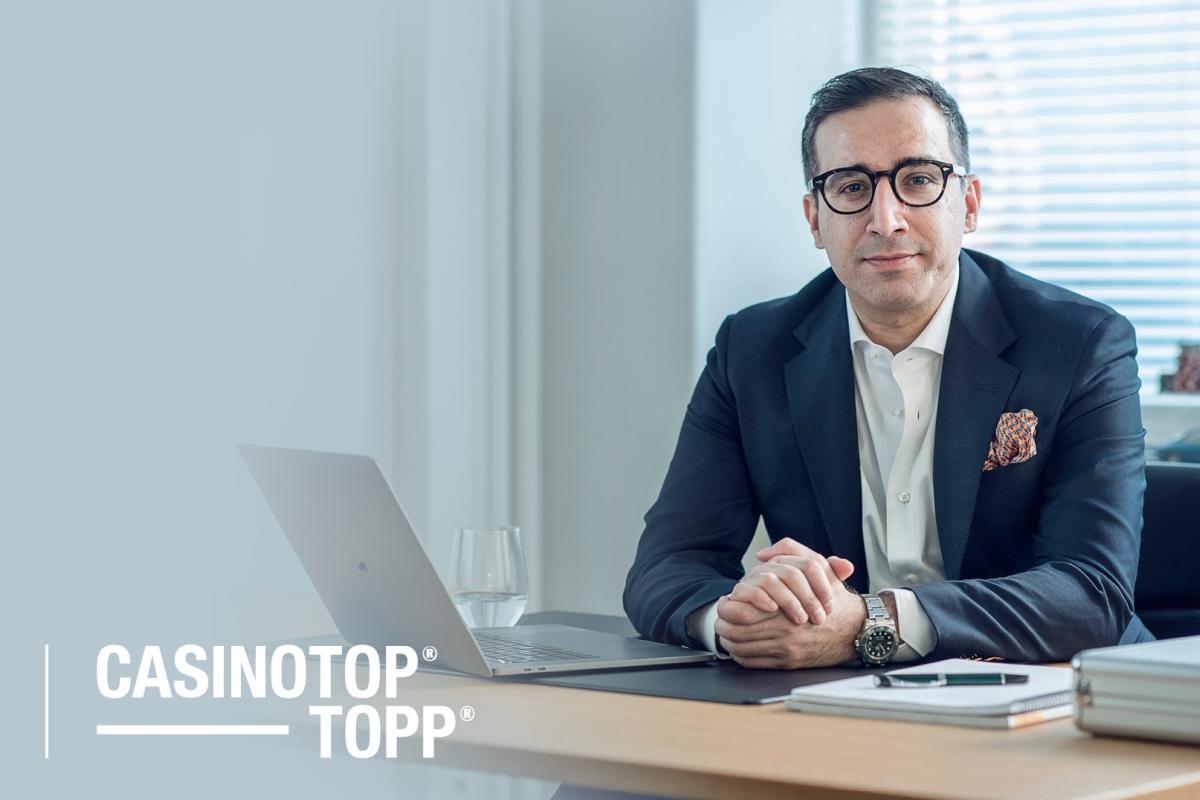 Value Marketing is a successful iGaming affiliate company that has its base set in Malta. Reza Shojaei, the founder of the company has spent years patiently building the company up, reaching multiple markets around the globe. The journey is not even nearly finished yet, and there is much more to come. Shojaei is excited for 2020 and what it will bring for Value Marketing's two major brands: CasinoTopp.net and CasinoTop.com.
Who is Reza Shojaei?
Reza Shojaei is the founder of Value Marketing. Here, we will meet Reza.
Name: Reza Shojaei
Age: 35
From: Norway
Living in: Norway
Job title: Founder of Value Marketing
Favorite hobby: Playing poker and taking my dog, Bofflee, to long walks, racing cars on track
Tell us about Value Marketing
Value Marketing used to operate within face-to-face sales industry, but I personally was not passionate about it. So, after some time, I decided to take the company to another direction. In 2017, we discussed about getting into iGaming, because it was of interest to me and also because we saw a problem in the industry that needed to be solved.
I have been playing poker for over 15 years, so I was familiar with the industry already. As the online casino market is ever-growing, there are more and more iGaming related companies and especially online casinos opening all the time. The problem is that there are so many casinos that it is hard for players (especially new ones) to choose a reliable casino that is also high quality.
I founded Value Marketing and its two brands, CasinoTopp.net and CasinoTop.com, to provide honest and transparent information about reliable casinos. We never recommend any casinos that do not meet our standards and our readers respect us for that. Also, we provide other valuable information for players, such as casino guides and up-to-date casino news.
Frankly, we never got into this business purely for money and that is not our first priority. The top priority is to put our readers first and make sure that they are happy with our content. In fact, we even give our readers the chance to contact us and share their casino experiences. So, in a way, we build our brand with the help of our readers and also take their opinion into account.
What is the ultimate mission of Value Marketing?
We want CasinoTop.com to operate all over the world and have the biggest casino affiliate network across the globe. Currently, we operate in 12 countries. They include, for instance, Finland, Norway, South Africa, New Zealand, Japan, Canada, and India.
Why is Value Marketing different from other casino affiliate sites?
The number one reason why Value Marketing is different from others is that we do not work with any casinos that do not meet our standards. For us, it is important to provide 100 percent accurate content and write articles that are valuable for our readers. We also offer the readers a chance to be in touch with us, which is something that many sites do not do.
Why did you decide to launch Value Marketing and its brands?
I was tired of field marketing/face-to-face sales and wanted to do something that I had a passion for. I love playing poker, so transitioning to the iGaming world was only natural. Also, we saw a need for a big casino affiliate company that covers multiple markets and also offers honest opinions and reviews. This way, our readers know that they can trust us, and we can build a great reputation globally.
How do you see the iGaming market in the next years in Europe?
In Europe, online casinos are a big thing. There are constantly more and more casinos and rules and regulations change. One of the biggest things recently was the Swedish license, and we hope to see such a change in other countries too, for instance, in Norway and Finland, though it may not happen very soon.
What would you like to change in the gambling industry?
The mission of Value Marketing is to provide excellent and honest reviews that are transparent, and we hope that other sites take that approach as well. Though there are not many rogue casinos out there, there are casinos that are more reliable and better quality than others. Those are the casinos that should get the traffic and the attention from affiliates and players.
What is the hardest thing about running Value Marketing?
At the moment, we have launched 12 markets and we have copywriters, editors, designers, and developers in our roster, all from around the world. Keeping in touch with everyone in a timely manner can get challenging because of time zone differences. But overall, I love what I do and look forward to my work every day.
What do you expect from the gambling industry in the next year?
We can definitely see more pay & play casinos, as they have been trending among players recently. Also, we can only expect even better-quality games and especially NetEnt and Wazdan has really been on top of it. 3D graphics and more interactive games are great and perhaps virtual reality takes off, too, in the iGaming industry. Some rules and regulations might relax as well, considering that the US already opened a few states for online gaming and Sweden has their own license now.
What do you expect from Value Marketing in the next year?
In 2020, we are hoping to open more markets in addition to the ones that are already open. Also, improving our current content and redefining goals is always on my plate.
Gambling.com Group is the 2021 EGR Affiliate of the Year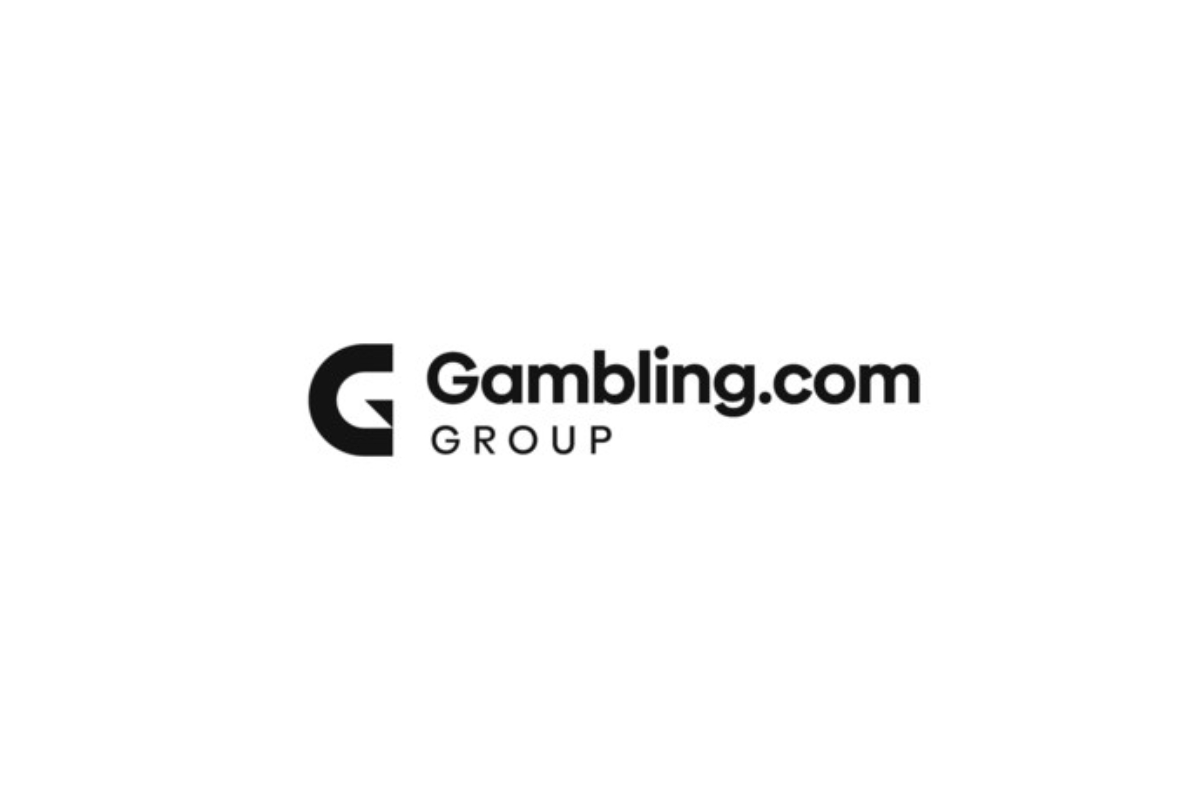 Gambling.com Group Limited, a leading provider of player acquisition services for the regulated global online gambling industry, announced it has won the most prestigious award for affiliates in the online gambling industry: the Affiliate of the Year award presented by eGaming Review ("EGR"). The Group accepted the honor at the 2021 EGR Global Operator Awards in London on November 25th. It is the second time the Group has won the award, following its win in 2018.
Gambling.com Group beat out 15 other affiliates shortlisted in the Affiliate of the Year category by delivering outstanding financial performance during the July 2020 to June 2021 judging period. Not only was the Group a leader in revenue growth, based on public disclosures, but 100 percent of its growth was achieved organically, without any contribution from acquisitions. The Group considers organic revenue to be the hardest thing to achieve in the affiliate industry and the most important financial metric affiliate companies report. This revenue outperformance helped fuel a successful initial public offering (IPO) on the Nasdaq Global Market in New York, making the Group the first online gambling affiliate publicly traded in the United States.
Charles Gillespie, Chief Executive Officer of Gambling.com Group, said of the honor, "Being named the 2021 Affiliate of the Year is the crown jewel on top of a monumental and historic year for the Group. I am grateful to work with our first-class, professional and dedicated team which drove significant growth in the business as well as delivered on our key, strategic projects."
For the Group's Affiliate of the Year nomination, the judges commented, "They have had a stand-out year and quite a lot going for them. Stellar growth and they have done so much over the past year. Differentiation, quality and scale – they cover it all off with a data-driven approach."
The EGR Awards are judged by a team of independent, external judges with a diverse range of in-depth online gambling expertise. The awards were given by EGR Global, a B2B publisher and networking group for the online gambling industry.
Blexr has won its fifth award in three years after being crowned Best Casino Affiliate at the EGR Operator Awards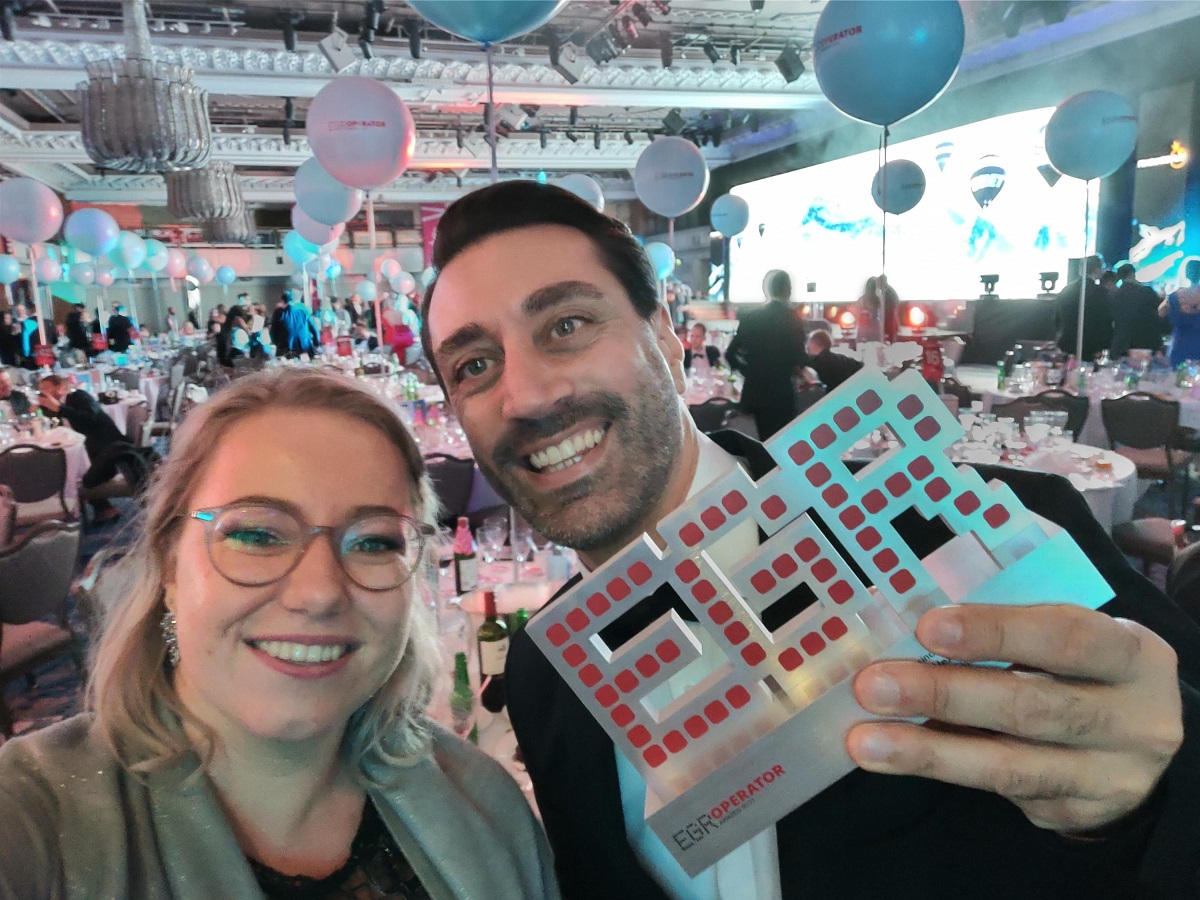 The event, held at the Grosvenor Hotel in London on 25 November, saw Blexr pick up this award for the second time, having previously won the same prize in 2019.
Blexr is a lead generation company which operates in the iGaming and sportsbook affiliate markets. It is a remote-first company with an office in Malta.
The EGR Operator Awards describes itself as the Oscars of the iGaming world, and its judges said Blexr offers "quality products and truly covers the globe".
They added: "Blexr has innovated with some unique features that go over and above the standard affiliate offering, which is always great to see.
"One for the ages – a truly long-standing operation that has successfully evolved with the times, and most importantly with compliance."
Koen Bongers, Blexr's head of marketing, said: "We're absolutely delighted to be recognised once again by the EGR Operator Awards.
"Our whole team works very hard to offer quality products and create innovation, so it's fantastic to win another award, one which all our Blexrians can be very proud of."
Rightlander partners with BetBull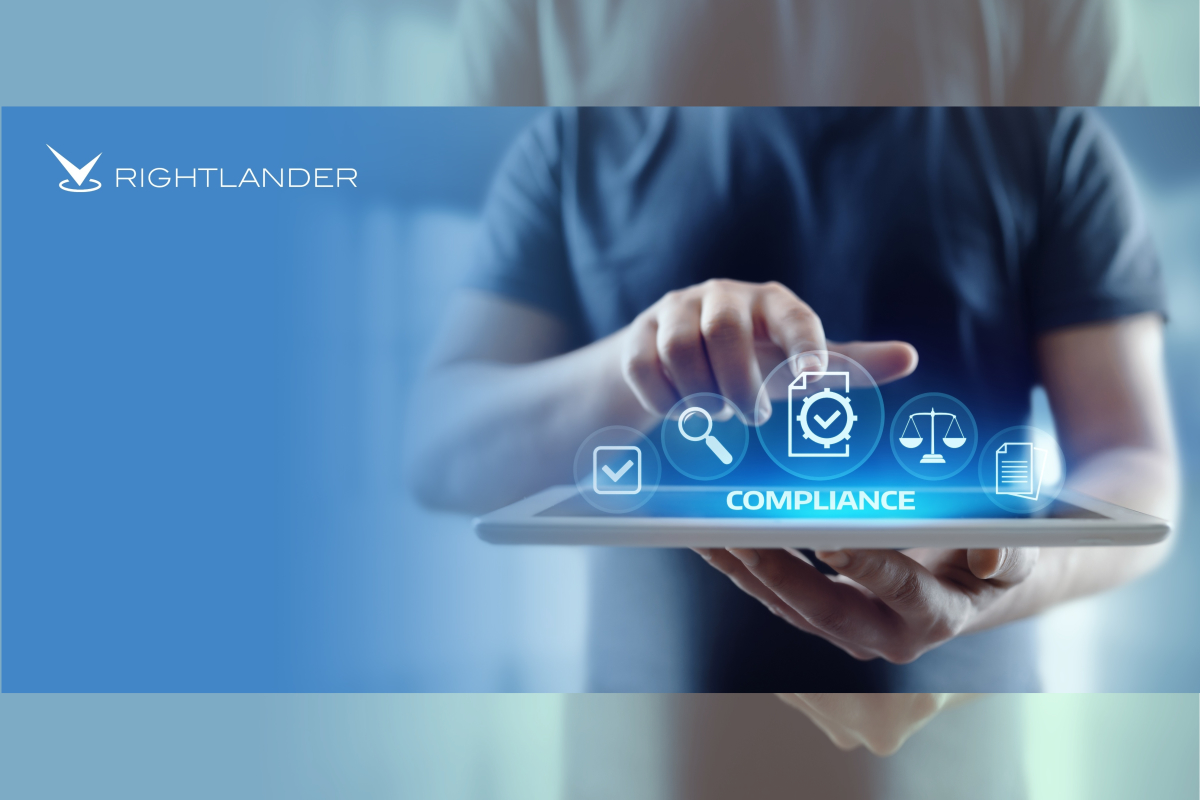 Supplier to help tier one operator improve affiliate compliance
Rightlander.com, the ground-breaking compliance platform has signed a deal with BetBull to help them improve affiliate compliance and boost responsible gambling measures.
Nicole Mitton, Head of Customer Success at Rightlander.com, said: "It's great to see operators like BetBull partnering with Rightlander to ensure adherence to advertising regulations. These efforts are not only noteworthy from a regulatory point of view, but are also a solid indicator that BetBull are invested in protecting the interests of their stakeholders, affiliates and players in regulated markets."
Rightlander will offer its technology which encompasses a comprehensive range of affiliate compliance tools which include the Automated Compliance Monitor, a PPC Monitor and a Proactive Affiliate Finder allowing BetBull to remain proactive and in control of their affiliate marketing.
Gabrielle Mallia, BetBull said: "We decided to opt for Rightlander because of its ability to give further visibility into our affiliate's practices. The PPC Monitor is particularly key in allowing us to ensure adherence to policies specifically related to keywords and geos of promotion. Rightlander increases the efficiency in our compliance monitoring with its wide scope and allows us to quickly identify any breaches should they occur."
The Automated Compliance Monitor helps detect non-compliant content across territories including the United Kingdom, Sweden, Denmark, Australia and the United States. The monitor flags potential violations such as missing terms and conditions, outdated offers, incorrect marketing assets allowing BetBull to remain compliant according to their jurisdiction's regulations.
The Proactive Affiliate Finder scans millions of web pages every month to identify new and prominent sites and the innovative PPC Monitor identifies harmful ads to stop them from appearing on an operator's branded keywords.