KING BILLY CASINO CHALLENGES PLAYERS TO FIND 100 HIDDEN MICROGAMING GAMES!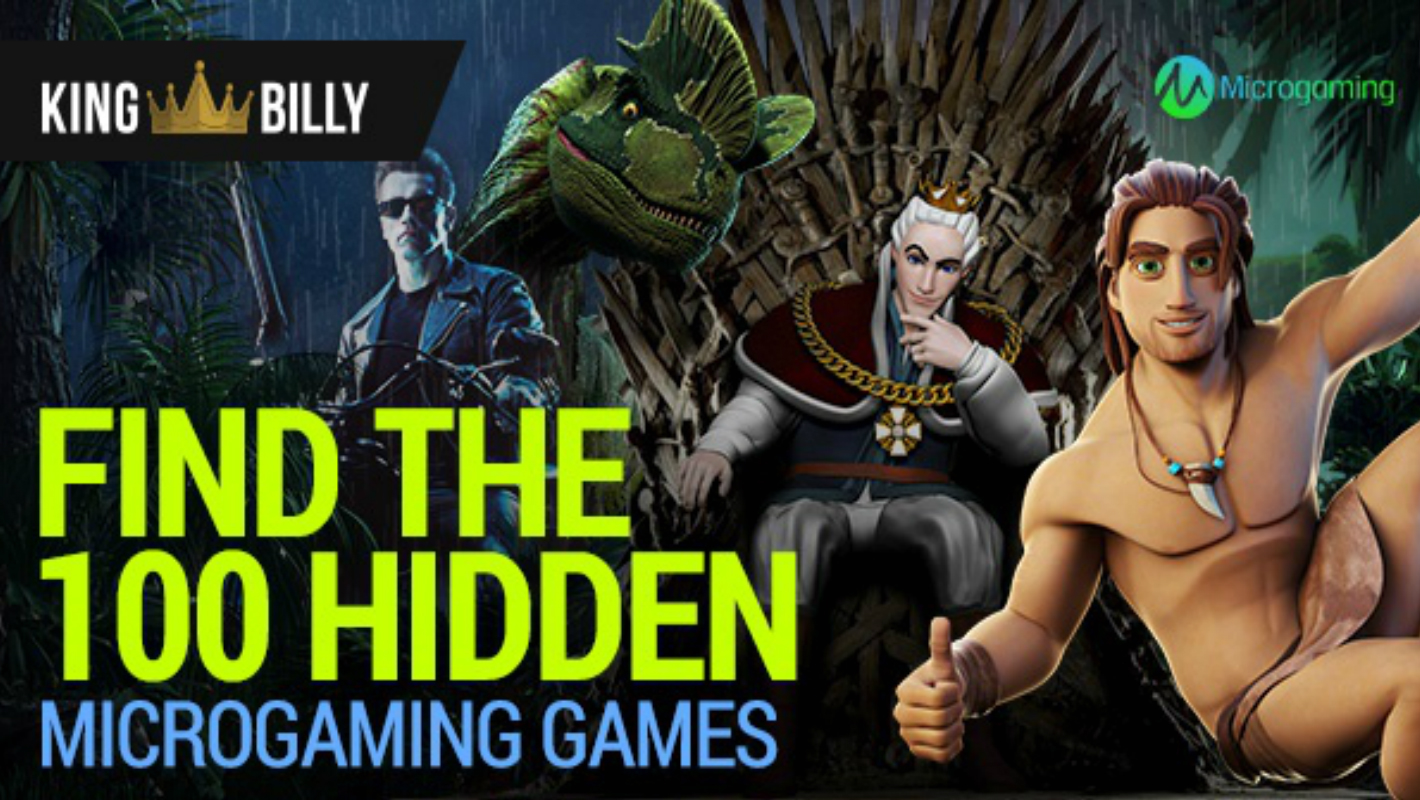 When online casinos bring on new providers, they usually do it with a bang. Or a neon sign, easily visible from the International Space Station. Or a huge three-day party. Or you name it. However, it seems that the cool folks at King Billy Casino have opted for a creative challenge.
So, from the people who brought us "NYX in the mix" (introducing NYX on King Billy Casino not too long ago) here's one we couldn't afford to skip: Find the 100 hidden Microgaming Games! How does it work? By going to King Billy's blog section, you come across an article which announces the advent of Microgaming to King Billy Casino. 100 Microgaming game names are cleverly hidden in the text of this article!
Cool? You bet. But even cooler are the "scoring" results, once you decide to take the challenge:
0-10 HIDDEN GAMES FOUND Please, self-exclude.
11-30 HIDDEN GAMES FOUND Poor.
31-50 HIDDEN GAMES FOUND Not bad!
51-70 HIDDEN GAMES FOUND You rock!
71-90 HIDDEN GAMES FOUND You get the platinum Microgaming badge!
90+ HIDDEN GAMES FOUND Good to see you, Mr Raatgever.
And if you wonder how we, the Gambling Affiliate Voice team scored, we have to tell you that we were well above the "you rock" and "platinum badge" areas. Don't stare at us, we love Microgaming people!
About Microgaming
Microgaming, founded in 1994, offers products and platforms to online casinos supported by a comprehensive range of services, designed to keep the company ahead of the competition. By using Microgaming's automatic triggers to group players, operators can achieve a range of marketing objectives by targeting inactive, lapsed, VIP and high-risk players with tailored offers, reminders and incentives. Furthermore, bonuses and loyalty systems are managed intelligently at every level whereas players acquisition, retention and reactivation are supported in the form of free game offers whose rewards include standard winnings, free spins, extra coins, additional lines, loyalty points and bonus money.
About King Billy
King Billy is an exciting new project, launched in April 2017 and created entirely from professionals with many years of experience in online gaming. Its aim is to provide a second to none gaming experience to players by offering them features and offers, very seldom seen in the industry. King Billy Casino is providing games from leading software providers such as Microgaming, NetEnt, NYX, Betsoft Gaming, Pragmatic Games, Gameart, Endorphina, iSoftBet and others. Besides offering top notch games, King Billy has built on creating a superb user experience focusing on the myth of King Billy and his Kingdom and treats all players with the specialness they deserve.
Catena Media acquires US online sports affiliation company Lineups.com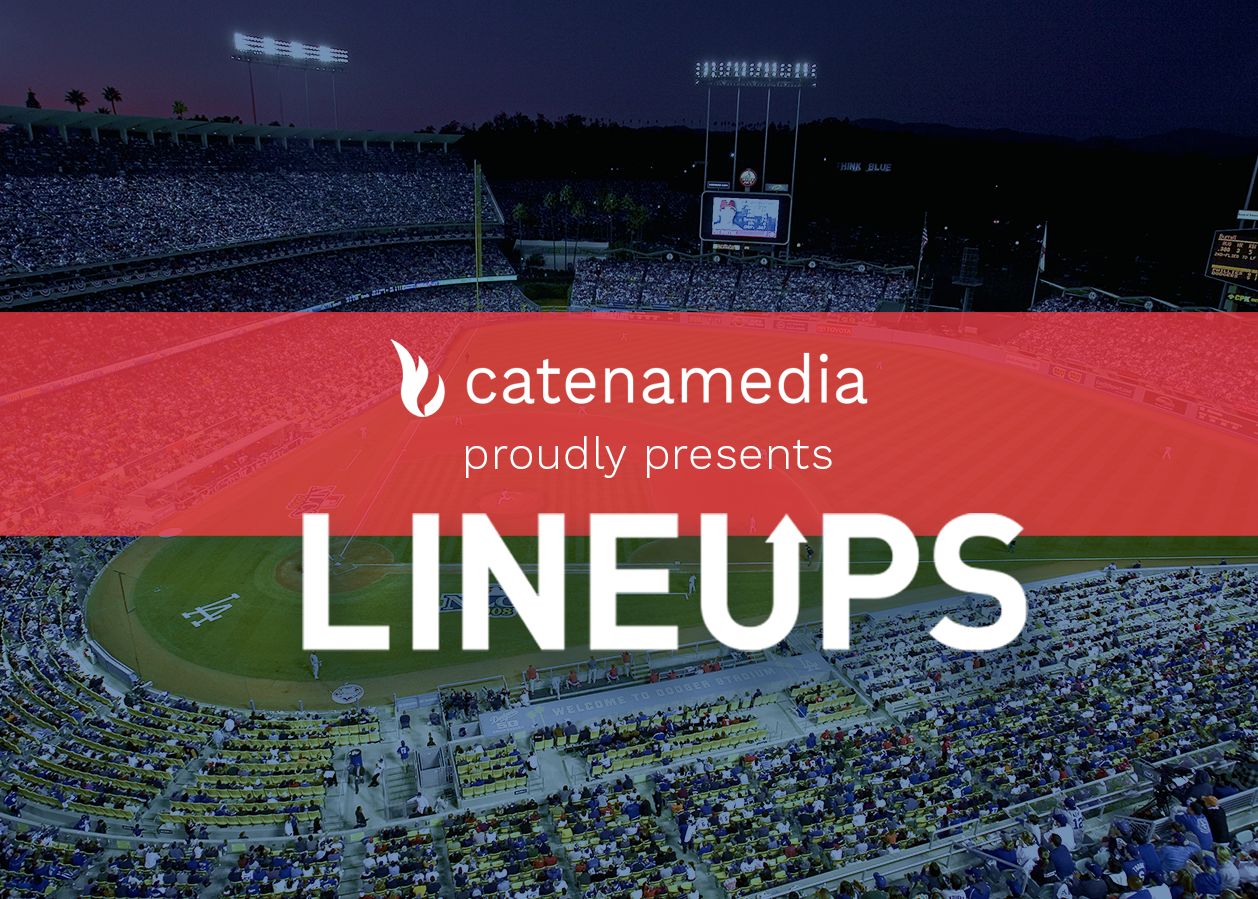 Catena Media plc, an industry leader in online lead generation, has acquired 100 percent of the shares in Lineups.com, strengthening Catena Media's leading position in the growing US betting market. Lineups.com is an online sports affiliation company specialising in analytics, betting predictions and tools. The total purchase price amounts to USD 39.6 million, payable in cash in three instalments during a two-year period. An additional contingent cash payment of USD 0.5 million is payable if certain requirements are fulfilled within three years of the transaction date.
Lineups.com supports bettors by providing confirmed and projected starting lineups and rosters for the NFL, NBA, MLB, NHL, US sports leagues and for fantasy sports. The website considers all kinds of available player and team information, including injuries, news, performance and trends. Lineups.com has a strong market position in most of the regulated US states, including the recently launched states of Michigan and Virginia.
Lineups.com recorded sales of approximately USD 7.5 million in the last 12 months to 30 April 2021. Calculated for the first quarter of 2021, the company's sales corresponded to roughly 10 percent of Catena Media's total revenue. As Lineups.com is a sports-focused affiliation product, its sales can be expected to fluctuate significantly with the US sports betting calendar.
The purchase price represents a total cash payment of USD 39.6 million, to be payable in three instalments: USD 25 million on closing, USD 9.6 million on the first anniversary and USD 5 million on the second anniversary of the closing date. In addition, a contingent cash payment of USD 0.5 million will be due if the state of New York allows sports betting within three years of the closing date and certain revenue thresholds are met. No material conditions exist in respect of the transaction's closure. The acquisition will have a direct positive effect on Catena Media's EBITDA as of the consolidation date on 4 May 2021.
Michael Daly, CEO Catena Media, commented: "The acquisition of Lineups.com strengthens Catena Media's leading position in the growing US betting market with a complementary product that fits perfectly into our existing US portfolio. It gives us a second, even stronger, national sports betting affiliation site, alongside thelines.com. This will allow us to capture more market share across North America, as well as to take advantage of shared tools across multiple Catena Media sites. Sam Shefrin, the seller and founder of Lineups.com, will bring his industry and technology focus to the Catena Media team and will work with us for the near future as an exclusive consultant to the business."
Online Casino Sites in Poland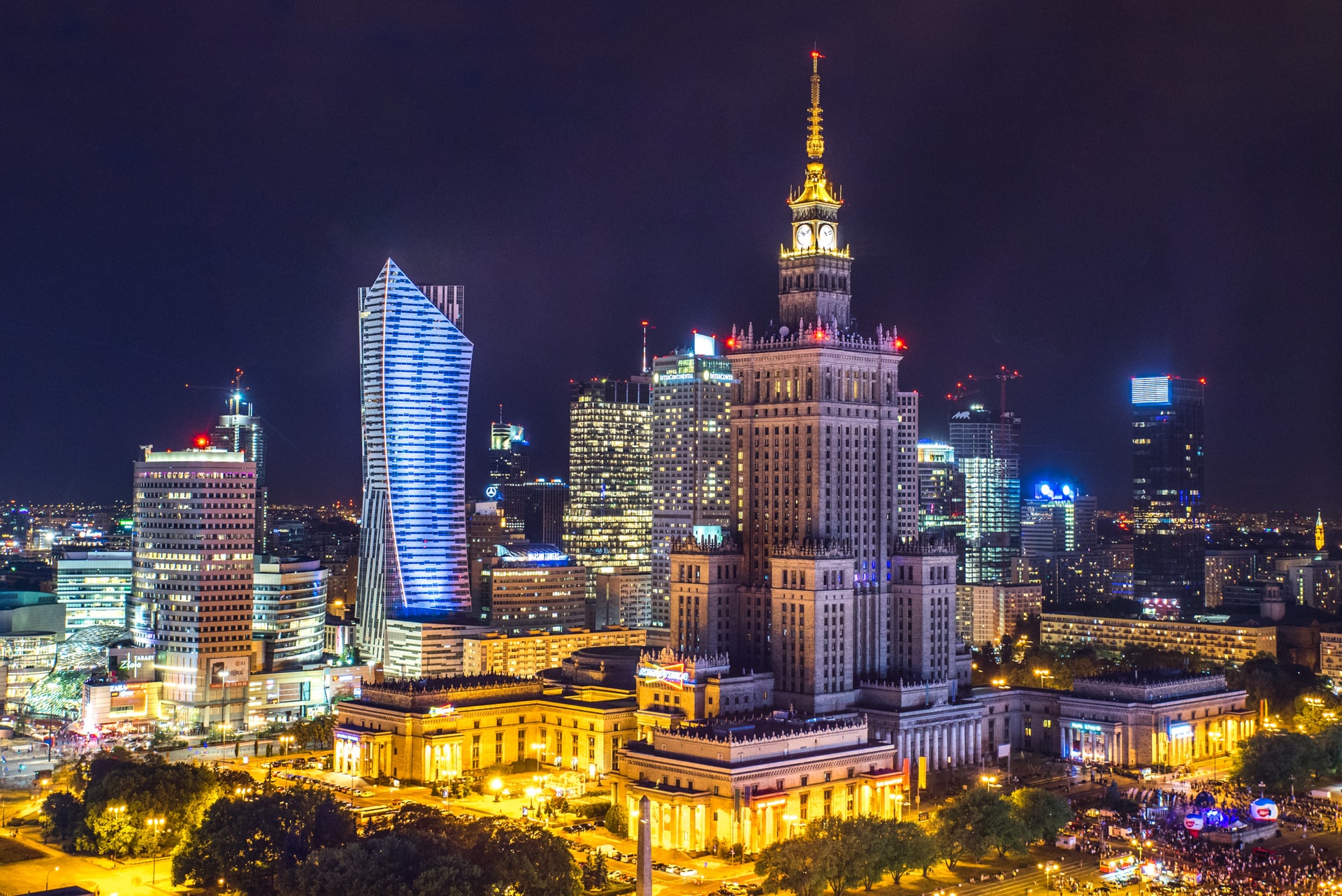 For players based in Poland, gambling is not something made easy given the laws that prohibit any form of gambling within the country unless it is state-owned. Luckily, gambling outside of the polish borders is possible through online casinos, as these sites are registered throughout parts of Europe and the United Kingdom. One site is leading the way in helping players in Poland find their online gambling homes, this is Kasyno Polska Online and we are reviewing their services to Polish players.
Introducing KPO
Kasynopolskaonline.com is an independent comparison site which is the #1 choice for Polish players looking for legal Polish online casinos. They provide players with a top 10 list and specialise in getting exclusive bonuses for first-time members that sign up via their platform.
For new players, they get to learn just how to look for a trusted site that is able to legally serve players living in Poland.
They help players to also understand payment options, Licensing, gaming, responsible gambling and much more.
Casino Reviews
All the top 10 casinos and each Casino of the Month are reviewed so that players get more of an insight into the services and features offered by the operator. To understand more of the reviews regarding the online casino sites in Poland, we spoke with the Editor-in-Chief of Kasynopolskaonline.com.
"From our casino reviews, Polish players can learn just how the services of a casino run. We break down their gaming options, the software – both gaming and security. Players get informed of the banking options, what special bonuses are on offer, how the customer service works and when. Plus, info on mobile gaming and the legalities of using each casino.
We want our users to have total clarity so there are no surprises when they pass through our site to look directly at the casino."
All the casino operators found through Kasynopolskaonline.com are licensed by European bodies like the Malta Gaming Authority, the Gibraltar Gaming Authority, and in some cases the UK Gambling Commission.
Exclusive Bonuses
The exclusive bonus content is set up between the top Polish casinos and the service of Kasynopolskaonline.com. Meaning that no other online service will be able to offer the same great deals struck between the two operations.
Each casino in the top 10 list offers all new players from Poland a special welcome bonus. These offers vary given them a choice of cash credit, free spins or both in some cases.
Bonuses are completely optional and Kasynopolskaonline.com makes it clear to their users that all Terms and Conditions (T&Cs) must be read first before opting to use any of them.
Free Casino Games
Kasynopolskaonline.com is also allowing their users free access to authentic official casino games made by licensed developers. You can access games from the likes of NetEnt, Play'n GO, Microgaming, and many more.
Inside you can play:
Free Slots
Free Blackjack
Free Roulette
Free Bingo
Free Poker
All these options can be used through any device and there are no downloads needed. You can play from your mobile by simply accessing Kasynopolskaonline.com via your internet browser.
Some of the gaming titles include:
Rich Wilde and the Book of Dead
Mega Fortune
Single Deck Blackjack
Multi Hand Vegas Single Deck Blackjack
French Roulette
European Roulette Gold Series
Extra Bingo
Sweet Alchemy Bingo
Caribbean Stud Poker
Tri Card Poker
Free original casino games, that will help you to learn the rules and form strategies for successful gaming time when you do register with any of the top casinos in Poland. What you play here will be available within these top sites.
Gaming Guides
To help players become more acquainted with the games that are found inside of online casinos, they have many guides that help users to know the rules of each game and how they can be won.
They have gaming guides for online roulette, craps, blackjack, poker, baccarat, slots and a number of Lottery options like online keno, scratch cards, and bingo.
The guides come with links to free games so you can play whilst learning the rules and you will have the most commonly asked questions answered regarding each casino game.
You will also be directed to the best casinos in Poland for that specific game, that way, you get the same free games within that site and you also get to play them with your exclusive welcome bonus that is available.
Banking with Polish Złoty Currency
Lastly, Kasynopolskaonline.com will help you to understand the banking options when it comes to gambling with the Złoty currency. They will give you a breakdown of payment services that are accepting of this currency and all other alternative methods should you wish to bypass your bank account and opt for e-wallet services like PayPal and Skrill.
In the site's section of ABC Casino, you can find more regarding software information, casino licensing and safety, and information regarding casinos that offer live gaming services.
So, in conclusion, if you are living in Poland and want access to the best games, bonuses and services, along with a chance to win real Złoty currency jackpots, then head over to Kasynopolskaonline.com, it is that simple.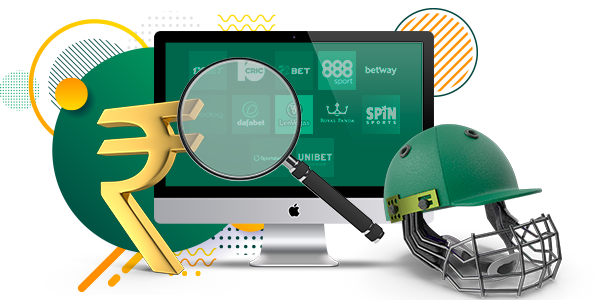 There are so many different sports out there that sports betting fans like to bet on, but some sports are more popular for betting than other sports. For instance, football is the world's most popular sport, both in terms of number of spectators and number of people who bet on it. Accordingly, there are tens of thousands of sites that cater to football betting online. Cricket is a bit more niche. However, there are still plenty of sports betting sites that cater for cricket betting online. This is not too much of a surprise when you to take into consideration the fact that cricket is the most popular sport in India, which has a population of over one billion.
Cricketonlinebetting.in: A Cricket Betting Tips Site
If you want to start betting on cricket, then you obviously need to have an account with a sports betting site. There are so many sites to choose from nowadays, with new ones popping up all the time, that it can be tricky at times to find the best bookmaker for you.
Thankfully, there are so many online comparison sites about nowadays that sports betting fans can make use of one to find the best bookmaker for them. When it comes to cricket betting, there is, in our opinion, one comparison site that every cricket betting fan should use for their online cricket betting needs: cricketonlinebetting.in.
They have not been around for a long while, but in the short time that they have been about they have proven that they are going to be sticking around. They have a team of experienced and knowledgeable experts that like nothing better than to help their readers have the best cricket betting experience possible.
They spend their time deeply analyzing different cricket bookies and taking a closer look at different aspects of a bookie such as the markets and odds that are on offer, the bonuses and promotions available to players, the different payment methods available, whether the customer support is any good, whether the live betting arena is up to scratch, and if the security levels are as good as they should be.
Once they have gathered all this valuable information, they combine it all into an in-depth review. By reading their reviews you will be able to quickly tell whether a particular online cricket betting site is the one for you. If they recommend a site, then you can be certain that it is a cricket bookie that you should take the time to have a closer look at.
Great Cricket Match Predictions
As well as providing their readers with quality reviews for a variety of sports betting sites, cricketonlinebetting.in also provides great cricket betting tips that you can make use of to improve your chances of winning.
Their experts will provide you with betting tips whenever there is a big cricketing event on such as the Indian Premier League, The Ashes, The Big Bash League, The Pakistan Super League, the Cricket World Cup, and the T20 World Cup. If this was not enough for you, they will also sometimes provide cricket betting tips for a variety of Test matches.
They know what they are talking about, so if you are thinking about betting on a particular match in one of the aforementioned cricket events, head on over to their site and check out who their experts are backing to win.
If you want some more cricketing stats and information that can help to increase your chances of winning even further, then we recommend you pay a visit to espncricinfo.com. Alongside useful stats, you will also be able to find all the latest news and scores. In short, this is a site that every cricket fan should be familiar with.
Big Cricketing Events Coming up in 2021
There are several great cricketing events coming up in the rest of 2021, and below we are going to take a look at three of the biggest.
Indian Premier League
The IPL eventually went ahead in 2020, but instead of it happening in March and April, it took place in September in the UAE. While cricket fans around the world were grateful that they got to see some fascinating cricket action, it ultimately felt like an anticlimax due to the fact it was the first time it was played outside India and was taking place at a different time of year. To add to all of this, there were no fans allowed inside the stadium.
The 2021 version of the IPL is also not going to have any fans, but it is scheduled to take place in April and May, which is the usual time it is played. There is certainly more hype around this year's IPL, which the bookies will be glad of as this means that there will be plenty of bets placed on it.
ICC Test Championship Final
The Covid-19 pandemic caused a number of scheduled series in the ICC Test Championship to be postponed. The ICC had originally planned to reschedule them, but soon realised that it would not be possible, meaning that they needed to amend the competition's point system. The new points system is based on percentage of points earned from matches played. There are still a few series left to be played, but we already know that the final will be between India and New Zealand.
The final is scheduled to take place from the 18th-22nd June at the Rose Bowl in Southampton. The fact that India will be playing in the final is music to the ears of bookies all over the world since hundreds of millions of Indian fans will put their money on their team to win. If the final is drawn, then the title will be shared between the two teams.
T20 World Cup
This World Cup was meant to take place in Australia in 2020, but it was postponed because of the pandemic. The ICC then declared that it would be held during October and November of 2021, but instead of being hosted by Australia, it is not going to take place in India. Then, to the delight of all cricket fans, the ICC declared that in 2022 another T20 World Cup will be held Down Under.
This event gets plenty of attention because who does not like to see the world's best limited-overs players fight it out to be declared the World Champions. There is nothing more entertaining than seeing cleaver bowlers trying their best to outdo batsmen whose main aim is to smash the ball outside the stadium.
We do not yet know if fans will be permitted to enter the stadiums to watch the games, but since this event is still 6 months away, we hope that fans will be allowed. It is great that we have cricket back on our screens, but all fans will agree with us when we declare that cricket is not the same without any fans in the stands.
However, whether fans can attend or not, the event will still happen, and bookies will be expecting a lot of money to be bet on it, especially from Indian fans. It is estimated that Indian cricket fans bet around $400 million per match that India play in, and no other country can come close to these figures. Billions of cricket fans tuned in to enjoy the last World Cup that England won, and similar figures will be expected this time around, so bookies are bound to have a field day, regardless of who wins.