KING BILLY CASINO CHALLENGES PLAYERS TO FIND 100 HIDDEN MICROGAMING GAMES!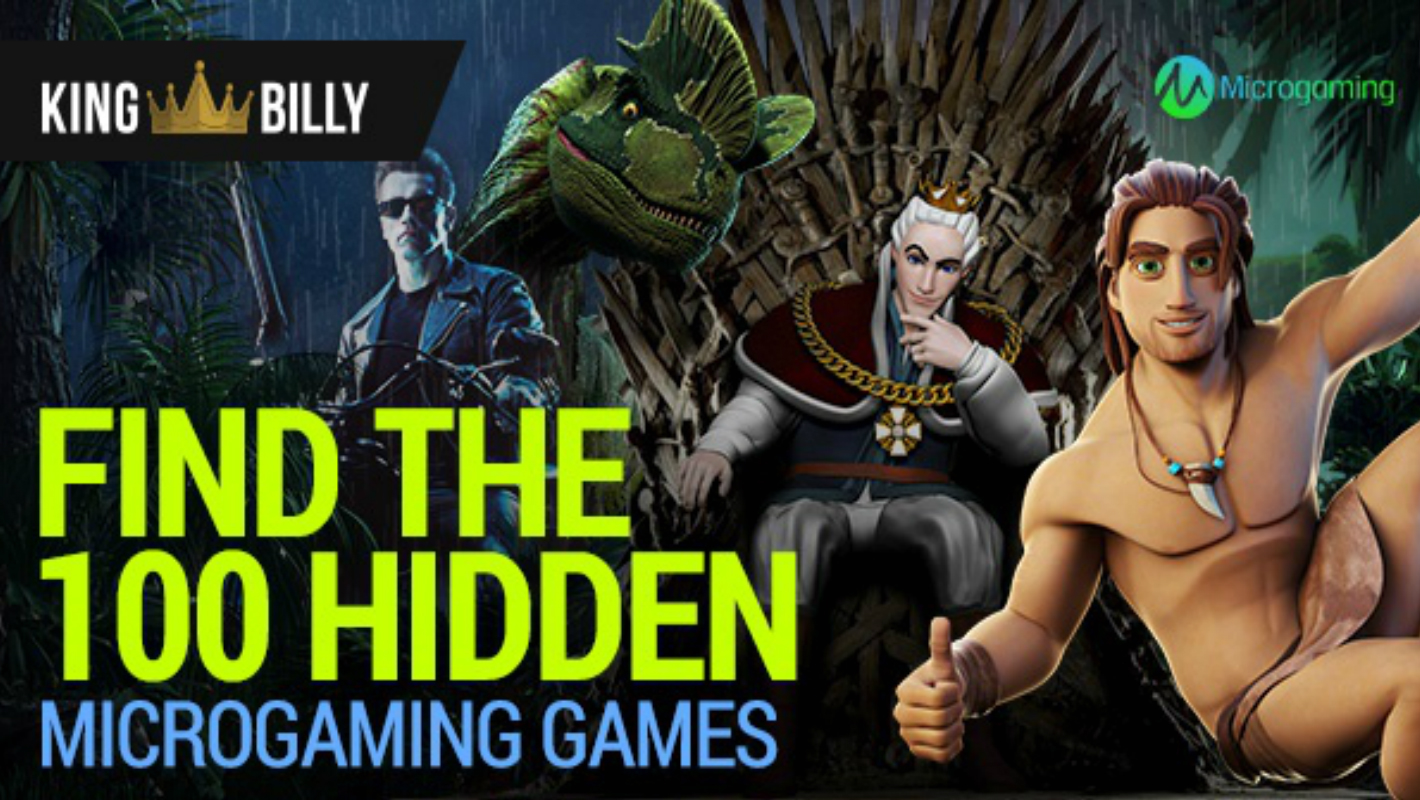 When online casinos bring on new providers, they usually do it with a bang. Or a neon sign, easily visible from the International Space Station. Or a huge three-day party. Or you name it. However, it seems that the cool folks at King Billy Casino have opted for a creative challenge.
So, from the people who brought us "NYX in the mix" (introducing NYX on King Billy Casino not too long ago) here's one we couldn't afford to skip: Find the 100 hidden Microgaming Games! How does it work? By going to King Billy's blog section, you come across an article which announces the advent of Microgaming to King Billy Casino. 100 Microgaming game names are cleverly hidden in the text of this article!
Cool? You bet. But even cooler are the "scoring" results, once you decide to take the challenge:
0-10 HIDDEN GAMES FOUND Please, self-exclude.
11-30 HIDDEN GAMES FOUND Poor.
31-50 HIDDEN GAMES FOUND Not bad!
51-70 HIDDEN GAMES FOUND You rock!
71-90 HIDDEN GAMES FOUND You get the platinum Microgaming badge!
90+ HIDDEN GAMES FOUND Good to see you, Mr Raatgever.
And if you wonder how we, the Gambling Affiliate Voice team scored, we have to tell you that we were well above the "you rock" and "platinum badge" areas. Don't stare at us, we love Microgaming people!
About Microgaming
Microgaming, founded in 1994, offers products and platforms to online casinos supported by a comprehensive range of services, designed to keep the company ahead of the competition. By using Microgaming's automatic triggers to group players, operators can achieve a range of marketing objectives by targeting inactive, lapsed, VIP and high-risk players with tailored offers, reminders and incentives. Furthermore, bonuses and loyalty systems are managed intelligently at every level whereas players acquisition, retention and reactivation are supported in the form of free game offers whose rewards include standard winnings, free spins, extra coins, additional lines, loyalty points and bonus money.
About King Billy
King Billy is an exciting new project, launched in April 2017 and created entirely from professionals with many years of experience in online gaming. Its aim is to provide a second to none gaming experience to players by offering them features and offers, very seldom seen in the industry. King Billy Casino is providing games from leading software providers such as Microgaming, NetEnt, NYX, Betsoft Gaming, Pragmatic Games, Gameart, Endorphina, iSoftBet and others. Besides offering top notch games, King Billy has built on creating a superb user experience focusing on the myth of King Billy and his Kingdom and treats all players with the specialness they deserve.
MyAffiliates announces its rebranding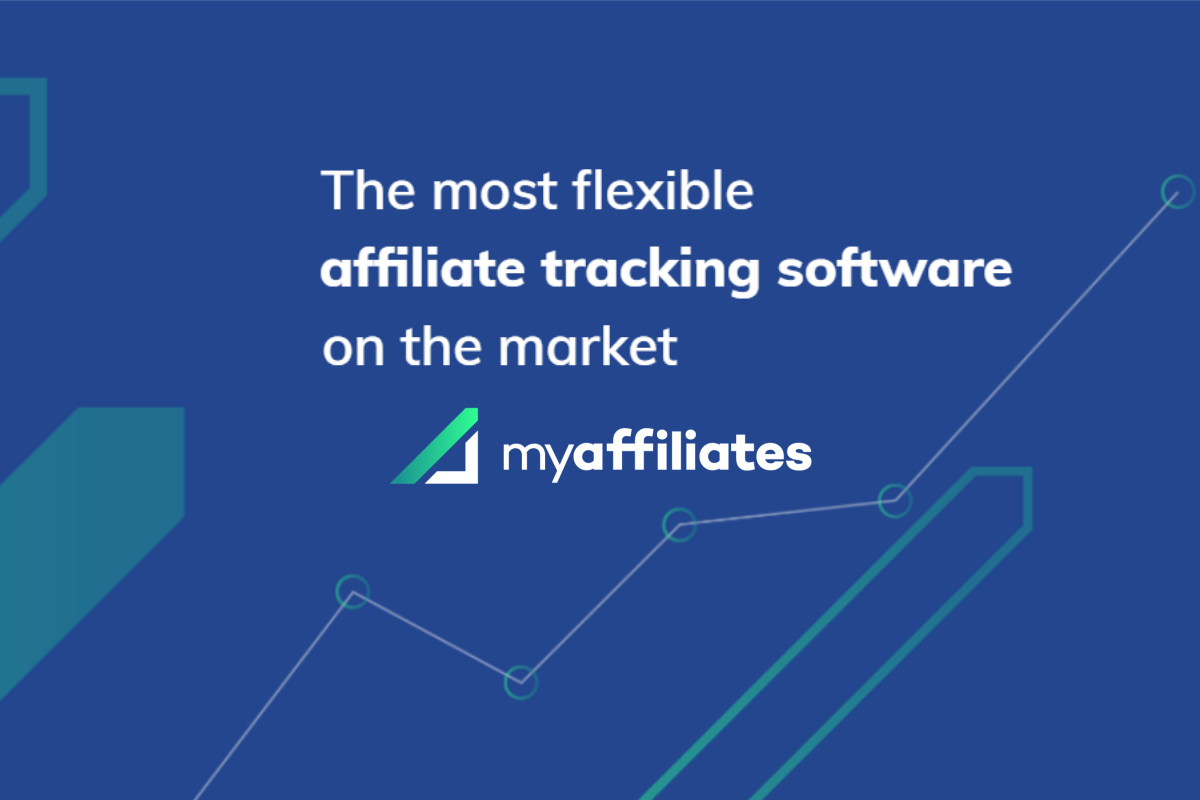 MyAffiliates, the affiliate marketing software provider, announced today a major rebranding of its product image to reflect the company's evolution in the online betting, gaming, forex and binary industries.
Clemence Dujardin, General Manager at MyAffiliates said: "MyAffiliates has been around since 2007. Our technology and our products have evolved considerably since then. It was high time for a rethink of our brand to plot our journey in the years ahead. We have been very successful over the years working with an ever growing number of online operators worldwide. Our new brand is an invitation to them to join us as we continue to improve our offering.
"The new brand recalls MyAffiliates' sterling reputation as the most flexible affiliate marketing software on the market. This flexibility is built on the features we developed along the years. But our success also rests on transparency in our pricing structure and the support we provide our customers anytime they need it, whichever time zone they are in. Our vision remains to build software that answers the needs of the industry, backed by reliable and scalable technologies."
Steven Harris, MyAffiliates' founding Director said: "Over the years, our professional and well-grounded team, managed to evolve our product into the affiliate marketing software affiliates love. For us it is crucial that our clients find all they need and more to run a successful affiliate program and grow their business. It is equally important for us that the end users — the affiliates — continue to enthusiastically approve of our solution. We will not rest on our past successes.
"This rebranding tells the story of our evolution and better represents MyAffiliates as the young and dynamic company that we are, continuously striving to develop the best product of its kind on the market as we help our clients grow."
Visit www.myaffiliates.com.
How to Stand Out on Georgia's Profitable Gambling Market? Leading Experts to Discuss Best Practices at Georgia iGaming Affiliate Conference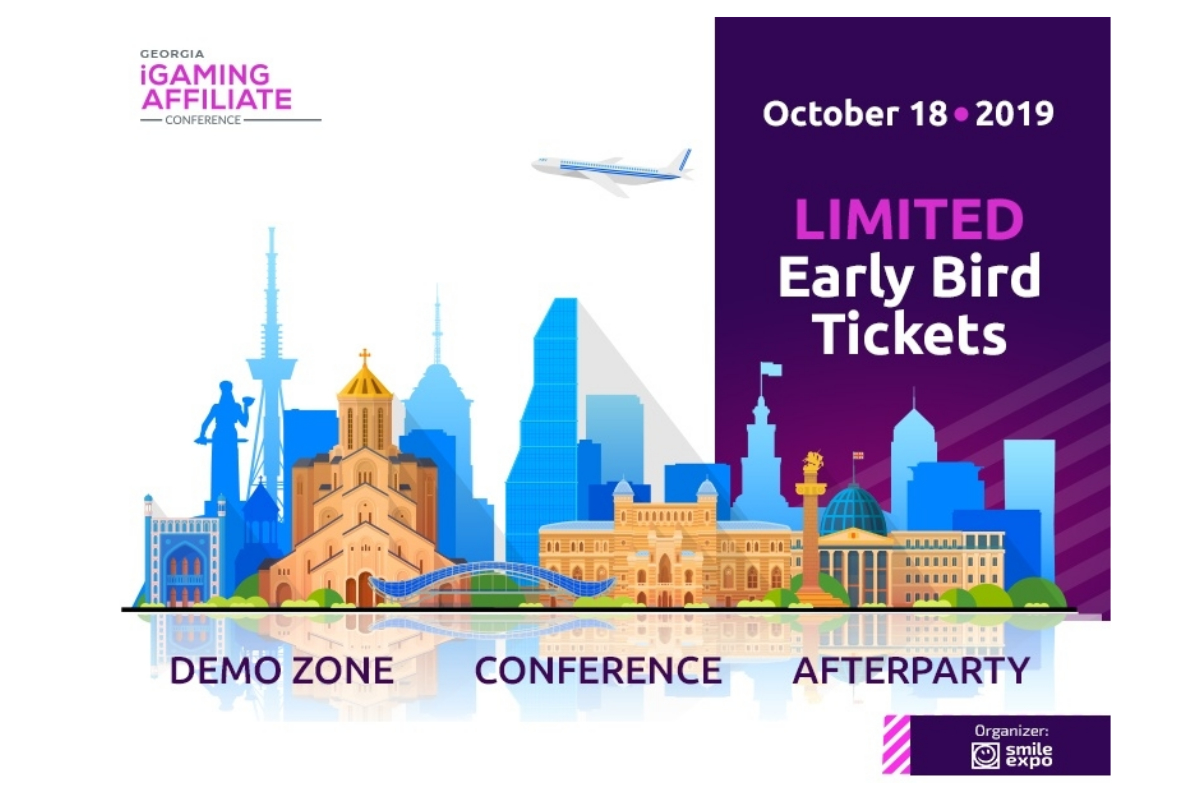 On October 18, Tbilisi will host a practical event called Georgia iGaming Affiliate Conference (GiAC). Gambling operators, advertisers, marketing specialists, affiliates, and webmasters will share their experience in current earnings on gambling.
The conference aims to unite online and offline casinos as well as to provide conditions for contacts and experience exchange in order to earn more, carry out legal operations, avoid penalties, and expand businesses.
Live communication with core industry experts is the best way to improve yourself and your business within a single day: you will discover how to establish a casino in Georgia, find investments, increase the customer flow, and obtain traffic sources.
The program includes the following:
How to make an attractive online offer.
Levon Nikoghosyan, entrepreneur and developer. He founded PartnerMatrix, a user-friendly software for affiliates and agents: with API integration, flexible rights adjustment, automatic payments, built-in reports, and analytics.
How to attract players to your casino among other million venues. Affiliate marketing strategies with a focus on betting affiliate website and organic SEO.
Nikola Minkov, entrepreneur. He dealt with SEO until it became a mainstream. He has founded Serpact in order to help businesses to sell their services via content. Serpact has implemented 700 client projects since 2012.
Amendments in laws and regulation of Georgian gambling business. How to run business legally, avoid penalties, and earn more on your own activity.
Teona Shiukashvili has been issuing permissions for establishing casinos for more than 10 years. Currently, she is the Head of Gambling Business Regulation Division at Georgia Revenue Service.
Must-see: panel discussion with practicing online and offline casino experts. Review of tools aimed at user attention.
Shota Amiranashvili, President of the Association of casinos in Adjara. Briefly about 13-year experience in land-based casinos.
Giorgi Gvenetadze, Head of Product Marketing Department at adjarabet.com. A bet on youth and a creative approach to business allowed Adjarabet to conclude an agreement for $132 million with Paddy Power Betfair. They allowed Giorgi to win in the Marketing Category at Cannes Lions Georgia 2019.
Afterparty
The conference will end with an afterparty where speakers, sponsors, participants, and VIP ticket owners will keep talking with a glass of Georgian wine.
The party, as well as the whole event, is organized by Smile-Expo, an international company that has been holding business and high-tech events for 13 years.
Date: Friday, October 18, 2019.
Venue: The Biltmore Tbilisi Hotel.
Only 20 Business tickets left at the early bird price. Hurry up, the price will be increasing.
There will be no video recording of presentations and no online streaming.
Register to Georgia iGaming Affiliate Conference at the lowest price right now.
iGaming Focus Areas and СРА Selection to Be Discussed at Kyiv iGaming Affiliate Conference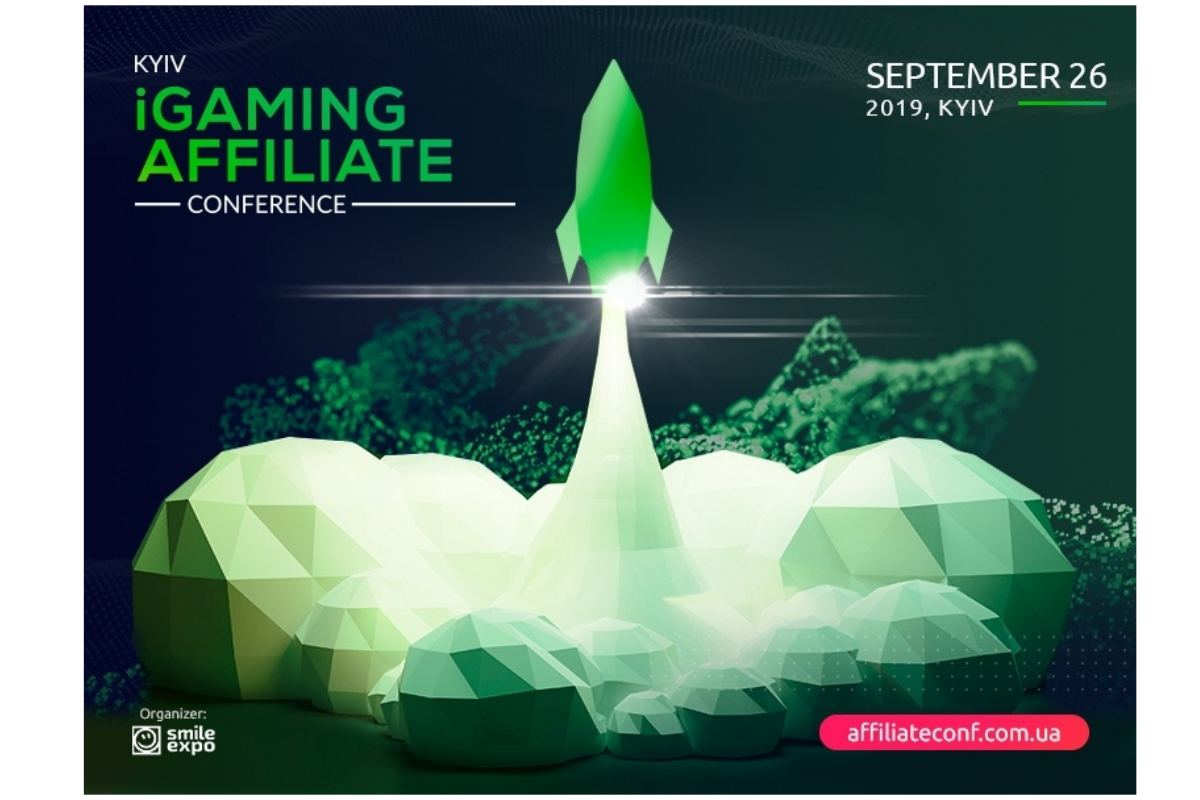 The second Kyiv iGaming Affiliate Conference organized by Smile-Expo will come back to the capital of Ukraine on September 26. Relevant case studies, networking, and afterparty: the conference program will be as efficient and useful as possible.
What issues will be raised by speakers
Kyiv iGaming Affiliate Conference will involve expert speakers: webmasters, affiliates, arbitrage specialists, marketers, and specialized lawyers. Presentations by most of them sparked the great interest of the audience at the previous event. This time, professionals will introduce new presentations and recent case studies of their practice.
Tatiana Nasonova, CEO at Gambling Pro and an arbitrage expert, will analyze why advertisers and affiliates need to work closely to reach the maximum result. She will talk about core factors in the brand confidence as well as explain how advertisers can offer the best possible conditions to webmasters so that it won't cost a bundle. At the past event in Kyiv, the speaker revealed how to enhance the conversion of your own offer tenfold. Tatiana is a frequent guest at international events as well as the founder of 'Tough Arbitrage of St. Petersburg' and Black Inc public pages.
Roman Bout, Founder of Quints – a developer of affiliate program software, will illustrate how operators can seamlessly shift from Revenue Share to CPA and stress the importance of the registration to deposit conversion when selecting the СРА model. Besides, the speaker will mention special features of player behaviors and traffic analysis. At the first Kyiv iGaming Affiliate Conference, Roman shared examples of the high-quality support increasing online casino revenues and gave use cases of reducing the customer attrition by 50%.
Viacheslav Ustimenko, CEO at LAWBOOT and an expert in legal consulting of IT, fintech, and gambling companies, will tell attendees about the legal difference in gambling, games of skill, and loot box projects as well as examine pros and cons of work with them. Moreover, conference guests will discover all about the banking compliance in 2019 from the expert: what has changed since 2018, what should be taken into account, what is already inefficient in comparison with the last year. At the previous conference, Viacheslav clarified where to register a company for the affiliate program and why the GDPR was a significant aspect for iGaming company operations.
"LP and LLP partnerships are no longer legal solutions. If you need a reliable banking account, change LP for Hong Kong," the expert stated.
For the first time, Kyiv iGaming Affiliate Conference will engage Vitaliy Stetsenko, a speaker at top conferences and events dedicated to arbitrage, CPA, and online marketing, and the founder of Initium Group (the holding company includes RichAdvert traffic arbitrage school). As an entrepreneur and infopreneur, he frequently provides the audience with interesting arbitrage best practices. At Kyiv's second event, Vitaliy will present workable strategies for mobile traffic arbitrage and examples of efficient creatives and advertising campaigns.
Panel discussion
The conference will feature a panel discussion allowing influencers to talk about prospects of such areas as casinos, betting, and esports. They will highlight what to emphasize this year and how to find the necessary balance between the above-mentioned sectors. The discussion will be moderated by Levon Nikoghosyan from PartnerMatrix.
Target audience
If you are an operator, a developer, a webmaster, an arbitrage specialist, an affiliate, or a SEO expert, the major affiliate marketing event is a crucial point in your schedule.
Networking and afterparty
Kyiv iGaming Affiliate Conference means not only beneficial presentations and case studies. Event guests will also be able to take part in fruitful networking and obtain new partners for cooperation as well as for business promotion and growth.
The afterparty will be available to owners of VIP tickets, sponsors, participants, and speakers. It is the best chance to negotiate on professional issues in a relaxed atmosphere.
Organizer and partners
The conference is organized by Smile-Expo, an international company that has been holding business events on innovations for 13 years. Media Gambling Sponsor of Kyiv iGaming Affiliate Conference will be a business online publication called Login Casino, while Media Sponsor will be YOGONET International Edition.
The event program can be found on the official website of Kyiv iGaming Affiliate Conference.