Esports Entertainment Group Signs Affiliate Marketing Agreement with GOLeague, An International Esports League and Community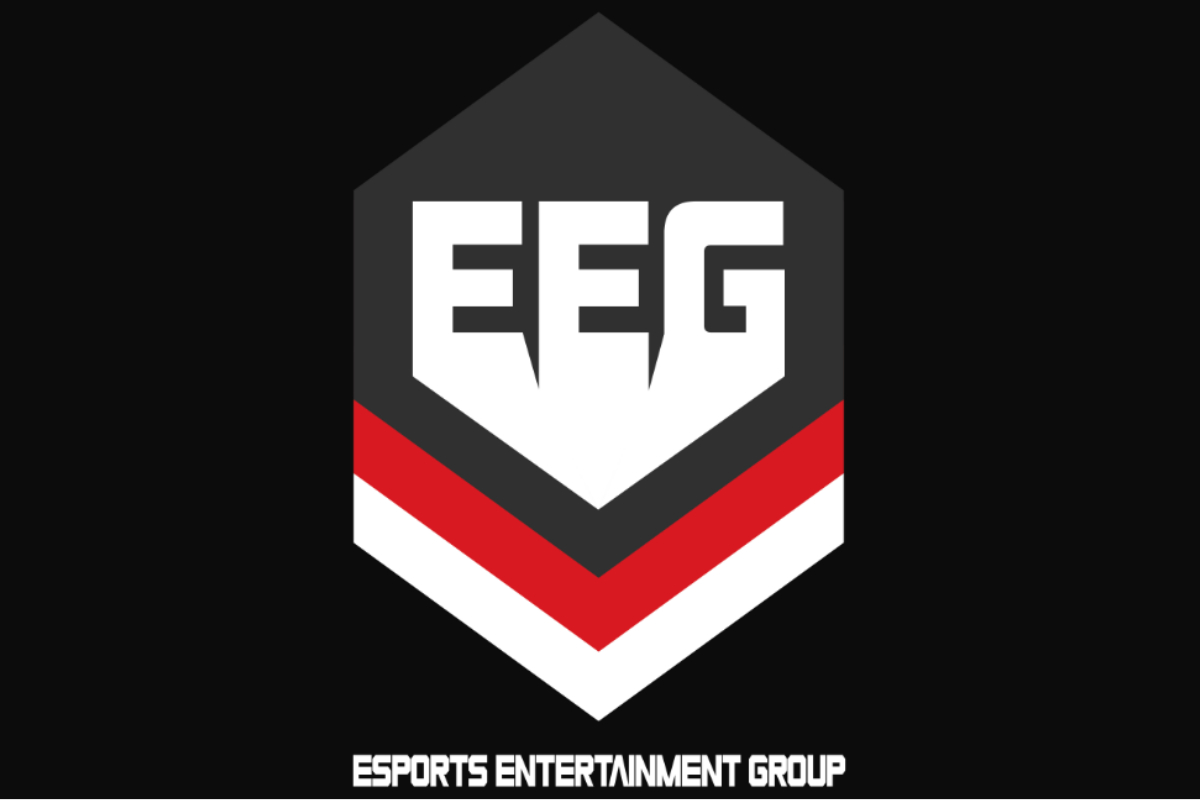 Esports Entertainment Group, Inc. (GMBL: OTCQB) (or the "Company"), a licensed online gambling company with a specific focus on esports wagering and 18+ gaming, is pleased to announce the signing of an Affiliate Marketing Agreement with GOLeague Int. Gaming, a multilingual esports league and community for the games Counter-Strike: Go (CSGO), PubG and League of Legends.  As one of the largest CSGO leagues in Germany, this agreement is another milestone for VIE.gg, the world's first and most transparent esports betting exchange.
Founded in 2017, with the specific goal of supporting and developing esports throughout Europe, GOLeague is the first public league for every skill group in CSGO and League of Legends, attracting 11,000 visitors per day.  The total prize money for their upcoming season has been set at €10,000. As a result of this Agreement, the Company expects to add approximately 350 CSGO matches per month to VIE.gg for GOLeague users to wager.
GOLeague is working with VIE.gg on an exclusive basis for the following reasons:
1.  The VIE.gg P2P model is much more attractive because an esports fan always wins, as opposed to a "house" model where odds are heavily stacked against fans.
2.  VIE.gg is the first and most transparent esports bet exchange as a result of Esports Entertainment Group being a fully reporting SEC issuer in the United States.
3.  Player safety features built into VIE.gg create a fun but responsible esports betting experience for fans. For example, players must choose their maximum bet amounts when they initially sign up with VIE.gg. Any subsequent increase to those levels requires a 30 day cooling off period to make sure players do not get carried away.
4.  The recent addition of pool betting is a further extension of the P2P model, which allows groups of opposing fans to wager against each other when their teams go head to head.
5.  Given the fact some esports fans bet on esports, GOLeague users will be provided with a safe platform that also supports the organization.
GOLeague stated, "In contrast to other German leagues, we are the only one who uses their own anti-cheat system and uses it successfully. We therefore also want to give our users the opportunity to bet on GOLeague matches, as well as, Major League matches with the upcoming season. This will be realized via the start page, an extra page with a sorted listing and under each single match link. For the implementation, we need a strong partner with the necessary licenses and age controls to successfully integrate this product. We are happy to say we found the right partner in VIE.  It is important for our users to know that affiliate revenue from GOLeague matches will be passed on to the teams. We therefore hope for a good and long-term partnership."
Grant Johnson, CEO of Esports at Esports Entertainment Group, stated, "This agreement with GOLeague is a big step forward for VIE, as it will add hundreds of additional matches per month to our pools. GOLeague is a true supporter of esports in Europe and we are excited about building a long-term future together."
ABOUT VIE.GG:
VIE.gg offers bet exchange style wagering on esports events in a licensed, regulated and secured platform to the global esports audience, excluding jurisdictions that prohibit online gambling. VIE.gg features wagering on the following esports games:
Counter-Strike: Global Offensive (CSGO)
League of Legends
Dota 2
Call of Duty
Overwatch
PUBG
Hearthstone
StarCraft II
VIE.gg has announced affiliate marketing partnerships with 190 esports teams and 3 leagues from around the world and expects that number to increase in 2019.
About Esports Entertainment Group:
Esports Entertainment Group, Inc. is a licensed online gambling company with a specific focus on esports wagering and 18+ gaming. Esports Entertainment offers bet exchange style wagering on esports events in a licensed, regulated and secure platform to the global esports audience at vie.gg.  In addition, Esports Entertainment intends to offer users from around the world the ability to participate in multi-player mobile and PC video game tournaments for cash prizes. Esports Entertainment is led by a team of industry professionals and technical experts from the online gambling and the video game industries, and esports. The Company holds licenses to conduct online gambling and 18+ gaming on a global basis in Curacao, Kingdom of the Netherlands. The Company maintains offices in Malta, Curacao and Warsaw, Poland. Esports Entertainment common stock is listed on the OTCQB under the symbol GMBL.  For more information visit www.esportsentertainmentgroup.com
FORWARD-LOOKING STATEMENTS
The information contained herein includes forward-looking statements. These statements relate to future events or to our future financial performance, and involve known and unknown risks, uncertainties and other factors that may cause our actual results, levels of activity, performance, or achievements to be materially different from any future results, levels of activity, performance or achievements expressed or implied by these forward-looking statements. You should not place undue reliance on forward-looking statements since they involve known and unknown risks, uncertainties and other factors which are, in some cases, beyond our control and which could, and likely will, materially affect actual results, levels of activity, performance or achievements. Any forward-looking statement reflects our current views with respect to future events and is subject to these and other risks, uncertainties and assumptions relating to our operations, results of operations, growth strategy and liquidity. We assume no obligation to publicly update or revise these forward-looking statements for any reason, or to update the reasons actual results could differ materially from those anticipated in these forward-looking statements, even if new information becomes available in the future. The safe harbor for forward-looking statements contained in the Securities Litigation Reform Act of 1995 protects companies from liability for their forward-looking statements if they comply with the requirements of the Act.
Last Chance to Join Zurich iGaming Affiliate Conference: Event About Online Gambling Operations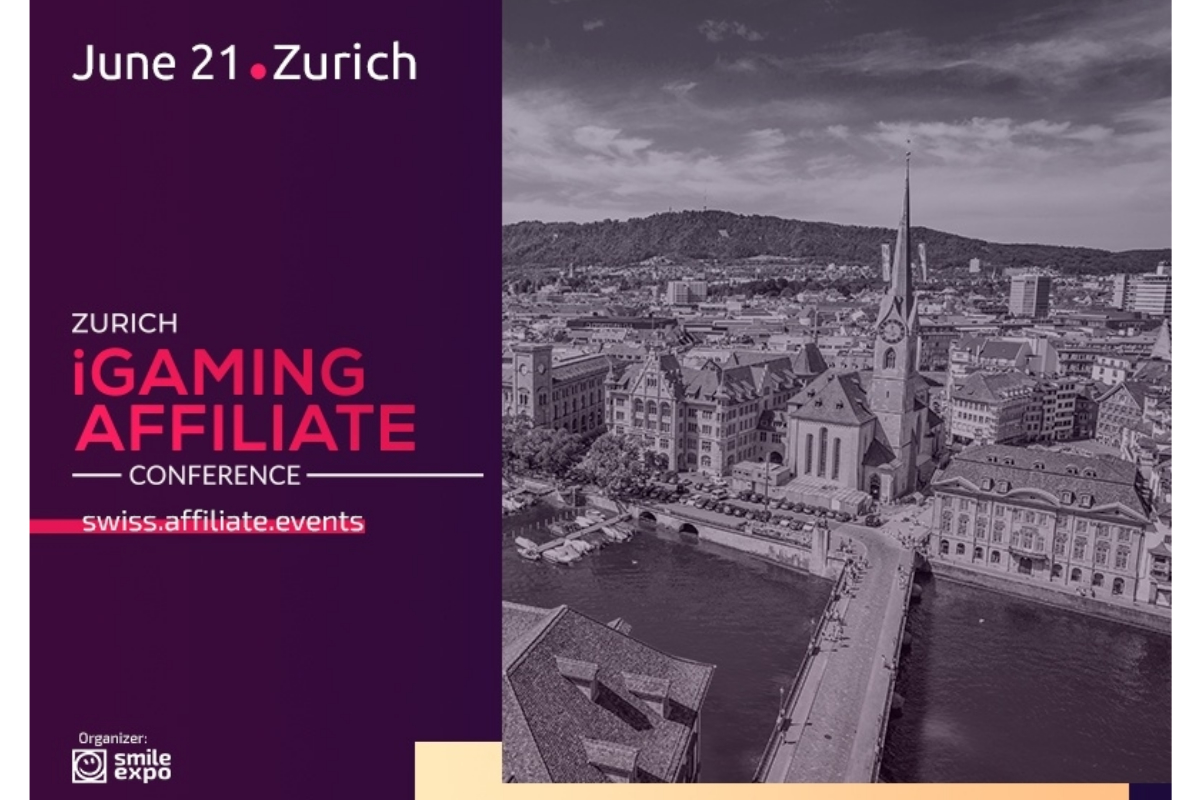 On June 21, an international event company – Smile-Expo – will hold Zurich iGaming Affiliate Conference. It is Switzerland's only event dedicated to online gambling operations and online project promotion using affiliate marketing.
The event will be a platform for sharing experience and establishing cooperation between online casinos and land-based gambling venues.
Conference speakers and participants
The specialized event will bring together representatives of the offline and online gambling industry. It will be attended by casino managers, betting providers, SEO specialists, lawyers, affiliates, and digital agencies from the USA, France, Germany, Greece, Liechtenstein, Luxemburg, and other European countries. They will introduce their companies holding leading iGaming market positions. They include: ORYX Gaming, PartnerMatrix, Endorphina, Red Tiger, Lucky Labz, Rombet, Federbet, Global Bet, Buffalo Partners, Astrea, Expozive, PLANZER LAW, etc.
Top industry experts will make relevant presentations on legal aspects of business operations, company performance optimization, and brand promotion.
Francesco Baranca: general secretary at Federbet. This Belgian non-commercial association combats fixed matches and supports betting companies and their customers.
Dan Iliovici: a specialist in business planning, management, and PR. He is former President of ONJN, the Romanian gambling authority, and Vice President at Rombet.
Robert Toth: has more than 10 years of experience in the iGaming sector. Currently, he is Key Account Manager at Global Bet, the largest independent provider of virtual sports.
Reuben Portanier: a professional with executive management experience in gambling, consultancy, technology, and finances. Director of Business Development at GTG Advocates and Founding Partner at Afilexion Alliance. These companies provide legal and consulting services. The speaker is also Co-Founder and Director at Caledo.
Joe Ewens: journalist and author of many materials dedicated to gambling. Now, he is a managing editor at GamblingCompliance, a provider of an independent legal, regulatory and business analytics in the global iGaming sector.
The conference will be followed by the Talks&Drinks party. Participants will be able to discuss critical issues as well as find new business partners and investors to implement future projects.
Location and organizer
The conference will take place at Sheraton Zurich Hotel. The registration of participants will start at 9:30 a.m.
The event is organized by Smile-Expo, a company that has been conducting international specialized В2В and В2С events for 13 years.
Hurry up to buy a ticket at the 20% discount! You should just use a promo code: PR20. Register to the conference right away.
Event details are available on the official website of Zurich iGaming Affiliate Conference.
Media profile joins Better Collective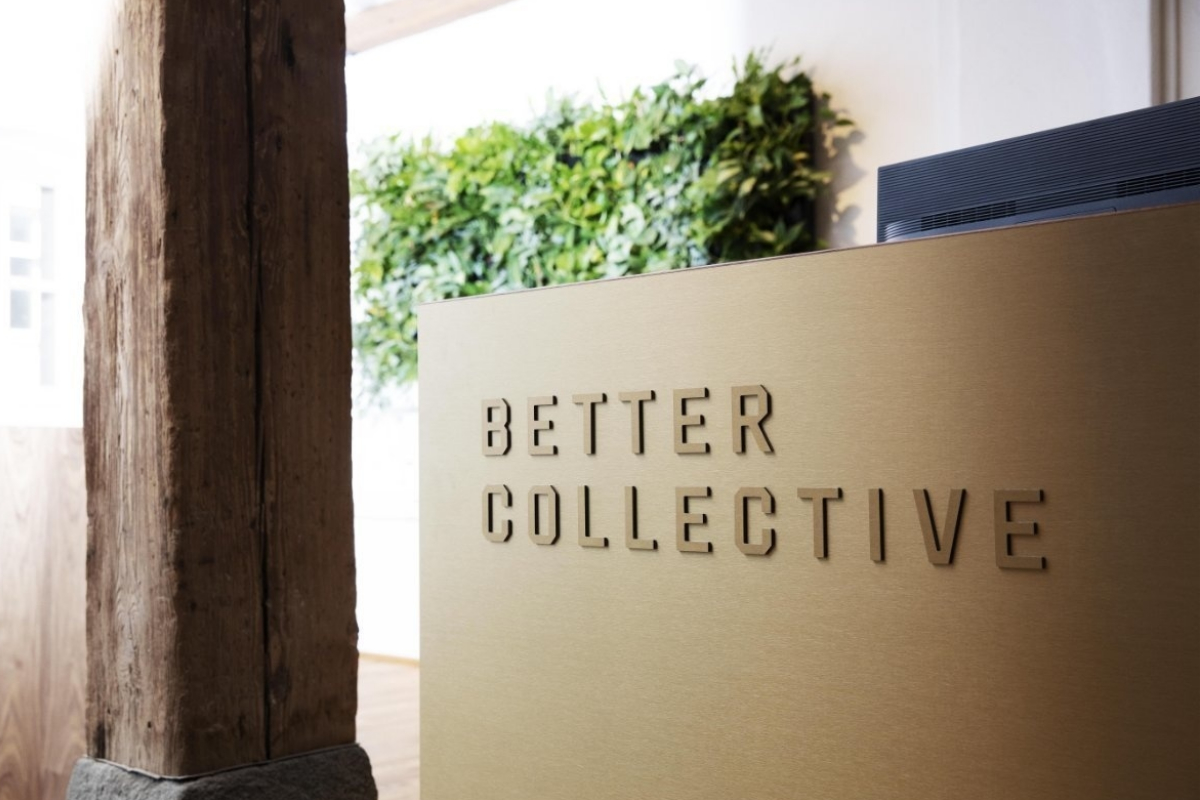 World leading sports betting affiliate, Better Collective, hires former General Manager and Editor-in-Chief of Racing.com, Shane Anderson. Anderson joins the headquarters in Copenhagen where he will take on the position as Senior Director of Group Content & Brand.
On July 1st, 2019, former General Manager and Editor-in-Chief of Racing.com, Shane Anderson, joins Better Collective. In his new position as the Senior Director of Group Content & Brand, Anderson will be in charge of leading an ambitious content strategy that will strengthen the on-site content of Better Collective's brands and products.
Jesper Søgaard, CEO of Better Collective, said: "We are extremely glad to get Shane Anderson on board with us. He comes with many years of managerial experience from within the industry and will help set an ambitious content vision that will empower the Better Collective brands, such as Bettingexpert.com, even further. This will ultimately lead to a better experience for our users."
Shane Anderson said: "I have followed the development that Better Collective has undergone with great admiration over the past few years. I look forward to becoming part of the team in Copenhagen and bringing my experience within journalism to the content production of BC's products to make them even stronger and more appealing to the global community of sports betting fans."
Shane Anderson has been part of Racing.com since its launch in 2014, where he has both had the role as a television presenter, as well as a member of the executive management team.
Smile-Expo to Hold First Georgia iGaming Affiliate Conference Dedicated to CPA Networks and Gambling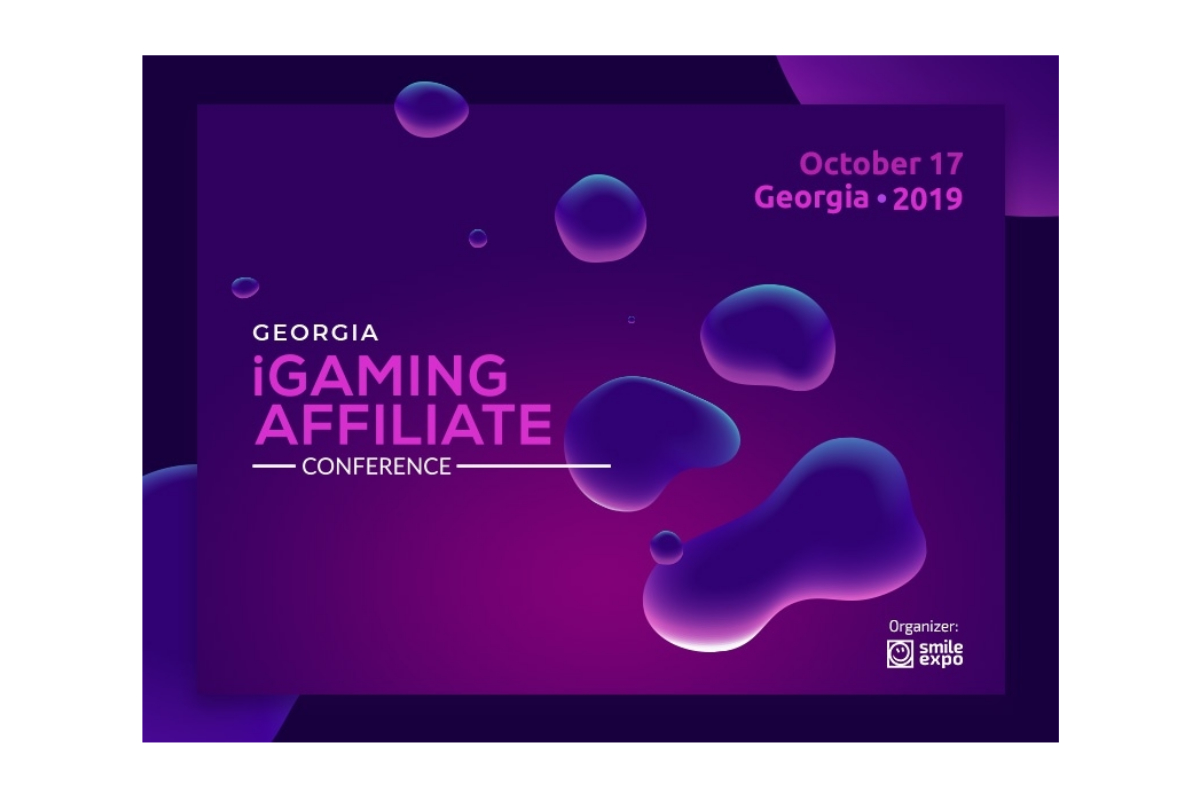 On October 17, Tbilisi will host Georgia iGaming Affiliate Conference, the country's first event dedicated to affiliate marketing in the gambling industry. The event will bring together gambling experts, software developers, and affiliates.
Georgia iGaming Affiliate Conference by Smile-Expo will involve top gambling experts who will share information about new technologies and legal aspects as well as examine affiliate marketing prospects in Georgia and worldwide.
Online Gambling Market in Georgia
The Georgian gambling market is one of the core markets in Eastern Europe. Its traffic is freely accepted by such major affiliate networks as 3sNet, Adventor, and FINAFF.
Besides, Georgian gambling companies use foreign networks to offer their solutions and unique affiliate programs appropriate to their products. The country is included in the map of affiliate programs operating at global and regional levels.
Georgia iGaming Affiliate Conference
It is Georgia's first event dedicated to gambling affiliate marketing, online gambling, and market potential. Invited industry experts will make presentations on online gambling trends, compare legislative issues in different countries, and share secrets of iGaming affiliate program operations.
Exhibition Area
The exhibition area will allow iGaming companies, software developers, and affiliates to present their solutions and services. Attendees will be able to appreciate exhibitors' products and talk to company representatives personally.
Whom the Conference Is Aimed at
Georgia iGaming Affiliate Conference will be useful to affiliates, arbitrage specialists, online casino operators, affiliate network representatives, lawyers, developers of specialized software (web platforms, apps, programs), webmasters, SEO experts, and marketers.
The conference will allow to discover more about the gambling industry regulation, marketing strategies, and gambling affiliate programs. Conference guests will be able to take part in efficient networking, establish beneficial business contacts, and find new partners.
Organizer and Date
The event will be held by Smile-Expo, an international company that has been organizing business events for 13 years. Georgia iGaming Affiliate Conference will take place in the capital of Georgia on October 17.