Esports Entertainment Group Signs Affiliate Marketing Agreement with GOLeague, An International Esports League and Community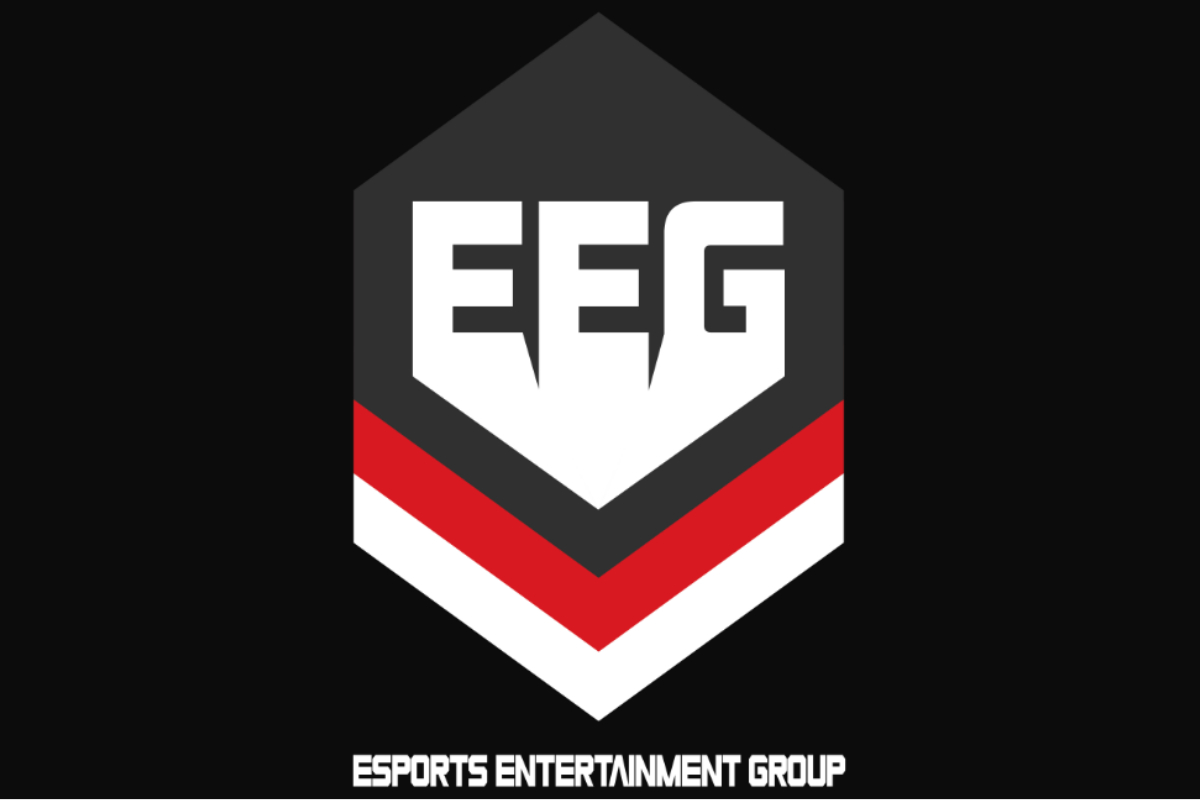 Esports Entertainment Group, Inc. (GMBL: OTCQB) (or the "Company"), a licensed online gambling company with a specific focus on esports wagering and 18+ gaming, is pleased to announce the signing of an Affiliate Marketing Agreement with GOLeague Int. Gaming, a multilingual esports league and community for the games Counter-Strike: Go (CSGO), PubG and League of Legends.  As one of the largest CSGO leagues in Germany, this agreement is another milestone for VIE.gg, the world's first and most transparent esports betting exchange.
Founded in 2017, with the specific goal of supporting and developing esports throughout Europe, GOLeague is the first public league for every skill group in CSGO and League of Legends, attracting 11,000 visitors per day.  The total prize money for their upcoming season has been set at €10,000. As a result of this Agreement, the Company expects to add approximately 350 CSGO matches per month to VIE.gg for GOLeague users to wager.
GOLeague is working with VIE.gg on an exclusive basis for the following reasons:
1.  The VIE.gg P2P model is much more attractive because an esports fan always wins, as opposed to a "house" model where odds are heavily stacked against fans.
2.  VIE.gg is the first and most transparent esports bet exchange as a result of Esports Entertainment Group being a fully reporting SEC issuer in the United States.
3.  Player safety features built into VIE.gg create a fun but responsible esports betting experience for fans. For example, players must choose their maximum bet amounts when they initially sign up with VIE.gg. Any subsequent increase to those levels requires a 30 day cooling off period to make sure players do not get carried away.
4.  The recent addition of pool betting is a further extension of the P2P model, which allows groups of opposing fans to wager against each other when their teams go head to head.
5.  Given the fact some esports fans bet on esports, GOLeague users will be provided with a safe platform that also supports the organization.
GOLeague stated, "In contrast to other German leagues, we are the only one who uses their own anti-cheat system and uses it successfully. We therefore also want to give our users the opportunity to bet on GOLeague matches, as well as, Major League matches with the upcoming season. This will be realized via the start page, an extra page with a sorted listing and under each single match link. For the implementation, we need a strong partner with the necessary licenses and age controls to successfully integrate this product. We are happy to say we found the right partner in VIE.  It is important for our users to know that affiliate revenue from GOLeague matches will be passed on to the teams. We therefore hope for a good and long-term partnership."
Grant Johnson, CEO of Esports at Esports Entertainment Group, stated, "This agreement with GOLeague is a big step forward for VIE, as it will add hundreds of additional matches per month to our pools. GOLeague is a true supporter of esports in Europe and we are excited about building a long-term future together."
ABOUT VIE.GG:
VIE.gg offers bet exchange style wagering on esports events in a licensed, regulated and secured platform to the global esports audience, excluding jurisdictions that prohibit online gambling. VIE.gg features wagering on the following esports games:
Counter-Strike: Global Offensive (CSGO)
League of Legends
Dota 2
Call of Duty
Overwatch
PUBG
Hearthstone
StarCraft II
VIE.gg has announced affiliate marketing partnerships with 190 esports teams and 3 leagues from around the world and expects that number to increase in 2019.
About Esports Entertainment Group:
Esports Entertainment Group, Inc. is a licensed online gambling company with a specific focus on esports wagering and 18+ gaming. Esports Entertainment offers bet exchange style wagering on esports events in a licensed, regulated and secure platform to the global esports audience at vie.gg.  In addition, Esports Entertainment intends to offer users from around the world the ability to participate in multi-player mobile and PC video game tournaments for cash prizes. Esports Entertainment is led by a team of industry professionals and technical experts from the online gambling and the video game industries, and esports. The Company holds licenses to conduct online gambling and 18+ gaming on a global basis in Curacao, Kingdom of the Netherlands. The Company maintains offices in Malta, Curacao and Warsaw, Poland. Esports Entertainment common stock is listed on the OTCQB under the symbol GMBL.  For more information visit www.esportsentertainmentgroup.com
FORWARD-LOOKING STATEMENTS
The information contained herein includes forward-looking statements. These statements relate to future events or to our future financial performance, and involve known and unknown risks, uncertainties and other factors that may cause our actual results, levels of activity, performance, or achievements to be materially different from any future results, levels of activity, performance or achievements expressed or implied by these forward-looking statements. You should not place undue reliance on forward-looking statements since they involve known and unknown risks, uncertainties and other factors which are, in some cases, beyond our control and which could, and likely will, materially affect actual results, levels of activity, performance or achievements. Any forward-looking statement reflects our current views with respect to future events and is subject to these and other risks, uncertainties and assumptions relating to our operations, results of operations, growth strategy and liquidity. We assume no obligation to publicly update or revise these forward-looking statements for any reason, or to update the reasons actual results could differ materially from those anticipated in these forward-looking statements, even if new information becomes available in the future. The safe harbor for forward-looking statements contained in the Securities Litigation Reform Act of 1995 protects companies from liability for their forward-looking statements if they comply with the requirements of the Act.
Who Will Attend Georgia iGaming Affiliate Conference? Honorable Participants of the Event (Infographic)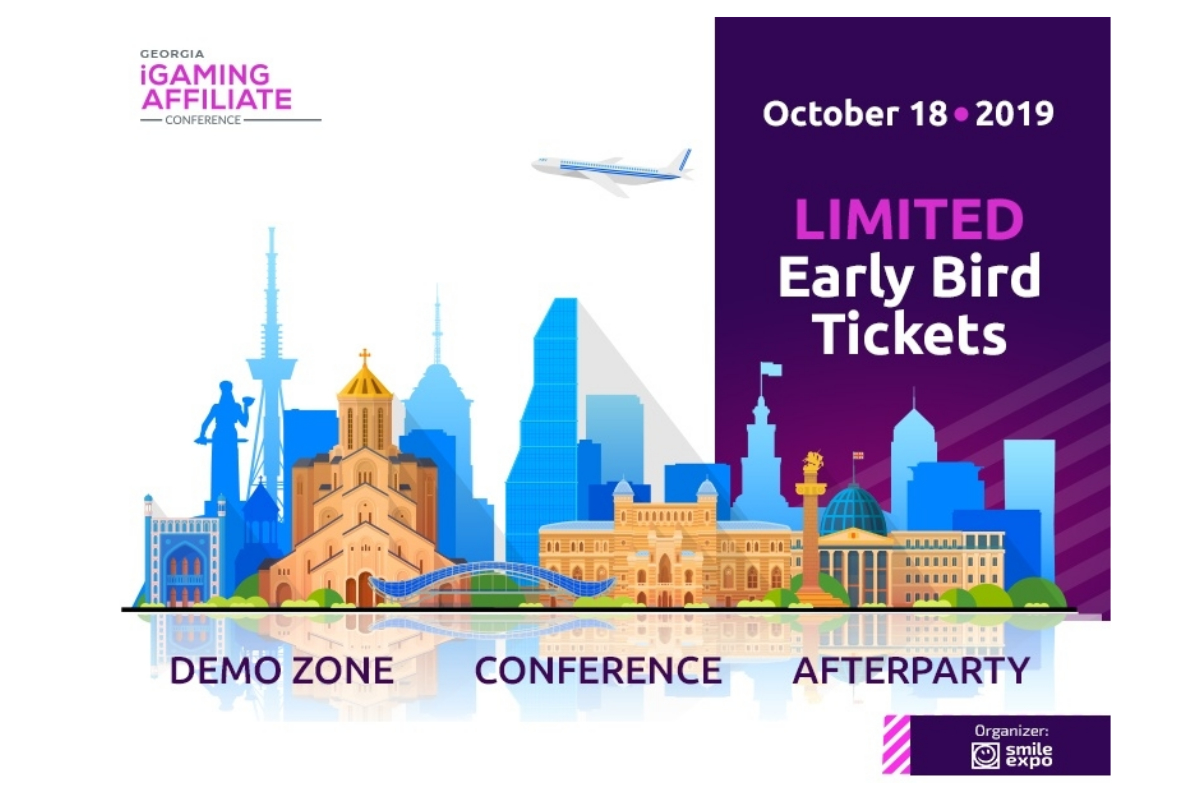 On October 18, Tbilisi will host the first Georgia iGaming Affiliate Conference dedicated to gambling business in the offline and online segments. Meet the companies that will become the participants. At the event, you'll have a chance to talk to their representatives, ask your questions and arrange further collaboration.
Find out whom to meet at the conference! Check out the infographics:

Guests arriving at the conference from abroad will enjoy a special offer and save on accommodation at the best hotels in Georgia.
Radius Hotel Tbilisi provides a discount to foreign guest of the event – 20%;
Mercure Tbilisi Old Town – 20%;
Ibis Styles Tbilisi Center – 20%.
Each hotel offers the high level of service, comfortable housing conditions, and is located near the event venue.
Become a conference participant and get a chance to talk to the industry leaders.
There's still time to nominate your favourites for AskGamblers Awards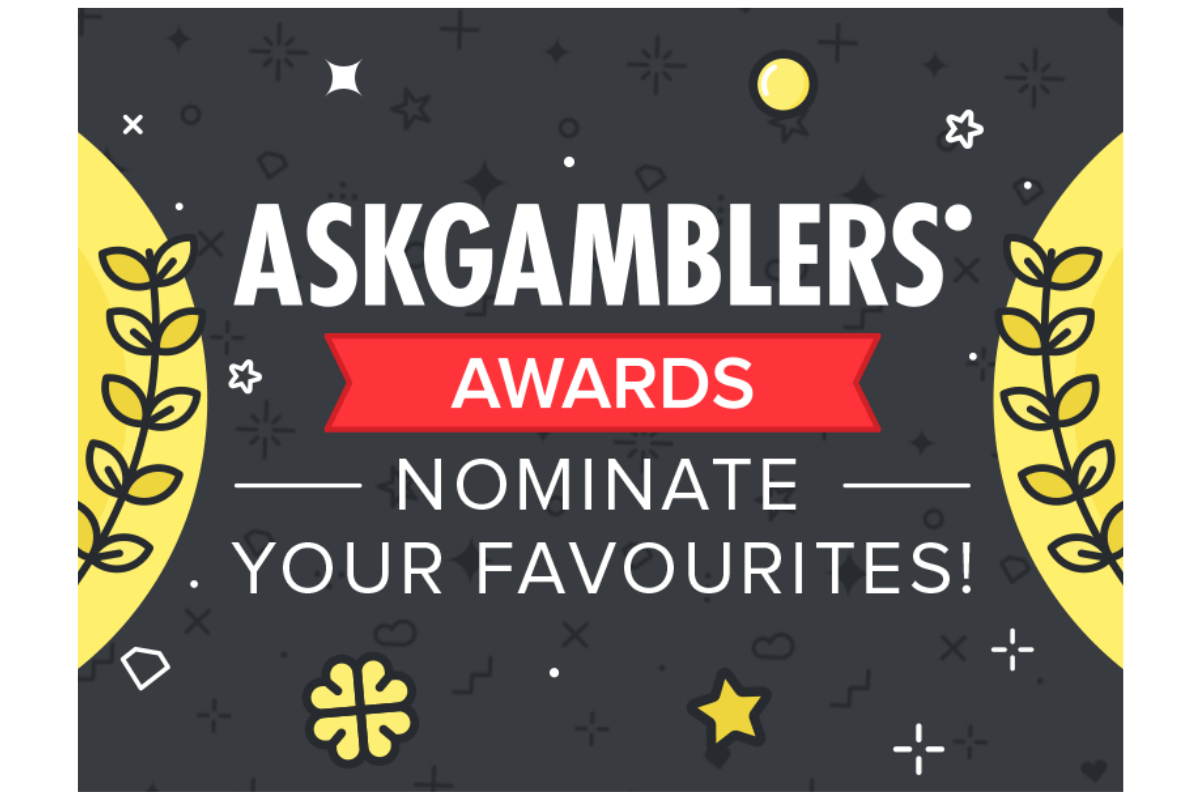 The nomination period of the AskGamblers Awards is in full swing, but there is still time for players all over the world to nominate their favourite online casinos, new online casinos and new online slots.
The AskGamblers Awards officially began on the 15th of August and, since then, players have been nominating their favourite online casinos, new online casinos and new online slots on AskGamblers. The only condition for a player to nominate their favourite contender for the finals is to be a registered user on AskGamblers.
What's more, all the nominations acquired in the nomination period will count as votes in the voting phase.
Denis Ristić, Product Owner of AskGamblers, has recently shared his excitement: "We're beyond thrilled to see which contenders will be in the finals. Right now it's anyone's guess, as players can nominate as many casinos and slots as they like, but only once. That's what makes the journey so exciting!"
The AskGamblers Awards nomination period will be open until mid-October, when phase two will begin and players will be able to start voting for the AskGamblers Awards finalists.
About AskGamblers:
AskGamblers, officially the best casino affiliate website in 2018, provides the most trusted, unbiased online casino, slot, and bonus reviews. It also features real player opinions and ratings highly valuable in the iGaming community. Thanks to its unique Casino Complaint Service, over $27,8 million has been turned to players thus far. Remember: "Get the truth. Then play."
About AskGamblers Awards:
AskGamblers Awards, is an annual event within the iGaming industry organized by AskGamblers.com. The competition includes the following categories: Best Casino, Best New Casino, Best Slot, Best Software Provider and Best Partner. What makes AskGamblers Awards stand out is the fact players' unique opinion is taken into consideration when pronouncing winners.
For the second year in a row AffiliateINSIDER is the official media partner of the AskGamblers Awards.
ThePOGG.com – ADR Service Passes $2.5 Million Returned to Players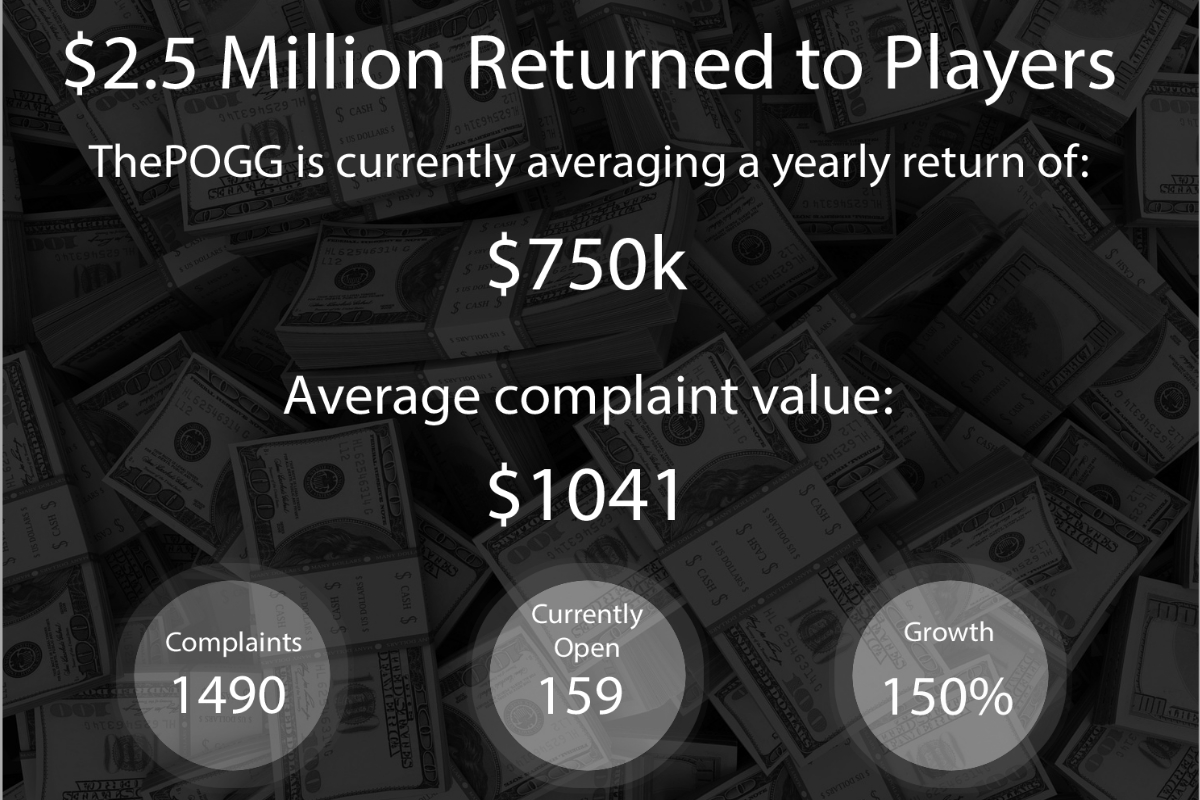 ThePOGG.com is delighted to announce that their complaints service has reached another milestone – as of Friday the 6th of September 2019 – the service has returned over $2,500,000 to players!
Almost exactly 2 years ago to the day, after over 4 years of operation, we reported that we'd recovered $1,000,000 of player funds – so it is clear to see that year-on-year our service is growing significantly. We are experiencing a huge increase in the number of players making use of our service and this is reflected in the fact that our total funds returned to players has increased by over 150% in the last two years. On average we have returned $62,500 per month in the last 2 years – over double what was returned per month at our previous landmark – a figure of $28k per month. Similarly, in September 2017 we had logged 1033 closed complaints and 58 open complaints; in Sept 2019 (so far) we are logging almost 2500 closed complaints and 159 open complaints – so this figure too is growing!
Beyond simply the cumulative amount returned to players, we can also iterate that in the last two years we have returned on average $2054/day to the playing community (more than double the per day value at the $1,000,000 mark). For the duration of the lifetime of our service this means that on average, by taking the time to submit a complaint to ThePOGG.com, the average player finds themselves $1041 better off as a result of doing so.
Our Complaints Manager has a wealth of experience in this field and as such understands the minutiae of the issues players may find themselves experiencing. The quality of the service has been recognised by the Malta Gaming Authority, who currently approve ThePOGG.com as an Alternative Dispute Resolution (ADR) provider. Under this remit ThePOGG.com currently provides ADR provision to close to a hundred MGA licensed operators.
The regulatory based remit that ThePOGG's complaint service fulfils makes it unique within the affiliate sector complaint management outlets, reflecting our service's experience and professionalism.
It has been a privilege to assist so many players recovering funds to date and we sincerely hope that the money returned has made a significant difference to the lives of the player's and their families. We take great pride in having helped so many people and look forward to helping many more in the years to come.
Finally we want to remind players of our free Responsible Gambling app BetBlocker. If you are struggling to control your gambling or feel that it may be time to take a break, BetBlocker put the control back in your hands by allowing you to restrict your device from accessing over 6.5k gambling websites.
If you are looking to submit a complaint against a gambling operator you can do so here – https://thepogg.com/submit-complaint/