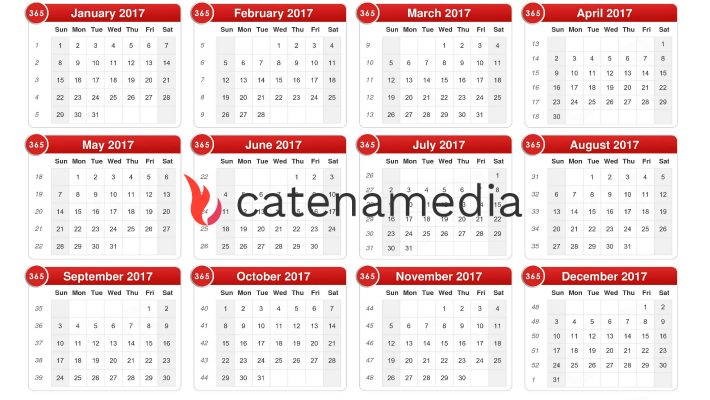 Catena Media reports record performance for 2017
Catena Media's revenues increased 63 per cent year-on-year during the fourth quarter.
Swedish affiliate network Catena Media revealed record-breaking numbers for 2017 as revenues increased over 60 per cent year-on-year.
Catena Media has announced a new share and bond issue after reporting record-breaking figures for 2017. The affiliate network said revenues for the final quarter of 2017 totalled €20.1 million, an increase of 63 per cent year-on-year and an increase of 16 per cent compared with the previous quarter.
EBITDA was up 68 per cent to €10.3 million during 2017's final period, with operating profit increasing by 54 per cent to €8.8 million. Furthermore, revenues for the full year totalled €67.6 million, an increase of 69 per cent year-on-year, while EBITDA increased 65 per cent to €32.6 million.
During the final three months of the year, Catena announced further expansion into new markets and the development of existing products as well as the acquisition of Pokerscout and the assets of Beyondbits Media. It also appointed Henrik Persson Ekdahl as Acting CEO after Robert Andersson's departure.
The company said: "Record in new depositing customers (NDCs) which totalled 113,258 (67,023), an increase of 69 per cent year-on-year and an increase of 12 per cent compared to the previous quarter."
Meanwhile, Catena has directed a new issue of 385,924 shares at a subscription price of €10.36 per share, as payment of part of the purchase price for acquired assets in Dreamworx Online, which was announced last month. It also intends to offer holders of Catena Media's outstanding bonds 2016/2019 to exchange existing bonds into new bonds. Holders of existing bonds will be offered to use existing bonds as payment in kind for subscriptions of bonds.
Related
folder_openAssigned tags
content_copyCategorized under
About author