Boots on the ground: What it's like being an affiliate in the US sports betting market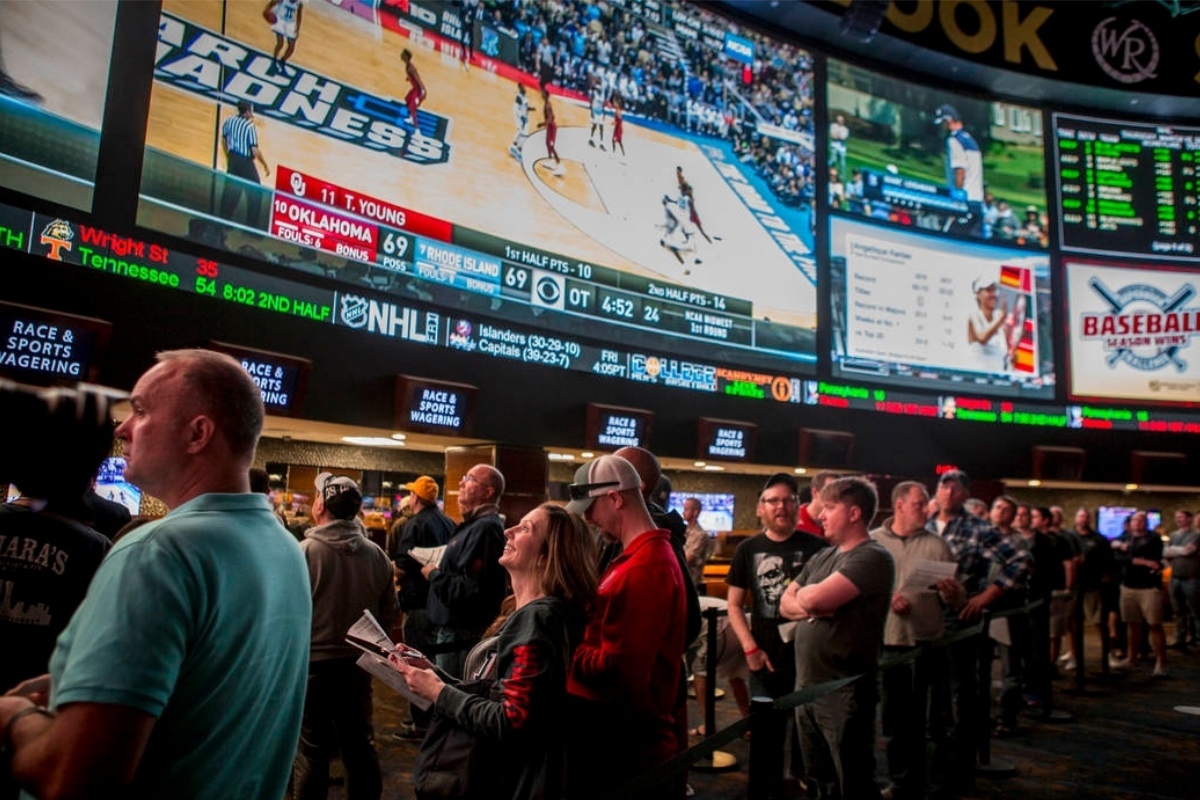 Mike Murphy, founder of BettingUSA.com, talks about the challenges and opportunities that await those getting in on the action in the US sports betting affiliate sector
The Supreme Court's decision to strike down the Professional and Amateur Sports Protection Act (PASPA) in May 2018 has unleashed a sea change in the regulated US sports betting market.
What was once illegal and the realm of shadowy offshore sportsbooks has now come into the mainstream with legal in-person and online sportsbooks slowly but surely funneling gamblers back onto regulated platforms headquartered in the United States.
Change can be uncomfortable, but it also provides opportunity. Many affiliates made a lot of money and got comfortable during the unregulated offshore days, but those days are dwindling and a new order is rising.
The question for sports betting affiliates is whether or not they will adapt to the changing environment and capitalize on the new opportunities before them. We suggest taking full advantage while the getting is good but acknowledge we will all face challenges moving forwards.
Let's consider what we face and what we stand to gain.
Challenges Facing Affiliates in the Legal US Sports Betting Market
The greatest opportunities in life always come with challenges, and the newly-regulated sports betting market in the United States is no exception.
The good news is these challenges will sharpen and diversify your skills. Overcoming these challenges will make you a better, smarter and more well-rounded affiliate.
You will also find these challenges act as a sort of filter such that when you emerge on the other side, your competition will be reduced in number. The competitors who remain will be skilled affiliates like yourself, but there will be fewer of you competing for a piece of the action.
Higher Quality Competition
The regulated online gambling and sports betting market in the US has already attracted the attention of big players with deep pockets. The quality of websites that appear in search results is a night-and-day difference compared to just a few years ago when the only real opportunities to make money as a US-focused gambling affiliate were either questionably legal or outright illegal.
Legalization and regulation have resulted in major media companies finally entering the US market now that they can do so in a fully legal and transparent manner. These companies have big budgets, hire the best writers and churn out high quality websites in bulk.
Competing against these types of affiliates is challenging, and there are no indications things are going to get any easier. If you're an independent affiliate with a website, you have your work cut out for you. The bigger companies can outspend you and likely have better connections.
That doesn't mean there is no room left for independent affiliates like some of the doomsayers have taken to claiming of late. It just means you'll need to be agile, pick your target markets carefully and cultivate a real relationship with your viewers.
New Licensing and Compliance Hurdles
One of the most challenging and frustrating hurdles we see in the US market today is the introduction of regulations that impact affiliates. States such as New Jersey and Pennsylvania require all affiliates to acquire a license in order to make money promoting licensed sites to players in those states.
The magnitude of this challenge remains to be seen as additional states pass legalization laws. New Jersey's affiliate licensing process really isn't all that difficult. Getting licensed in Pennsylvania has proven to be fairly complicated. Meanwhile, we have seen no indications affiliates need to be licensed in West Virginia.
The types of laws passed in the future will determine the true startup costs associated with licensing. Our best advice to smaller affiliates here is to target states in which the licensing hurdles are minimal or nonexistent and build out from there.
Additional compliance hurdles are likely to materialize at some point as well. We can look to recent developments in the UK online sports betting industry for a preview of what may come in the future.
Advertisers in the UK are subject to an increasingly complicated set of rules regarding how to promote gambling responsibly, for example. The US has not gotten to this point yet, but it is worth keeping in mind additional regulatory hurdles remain a distinct possibility.
A Fractured Market
Online sports betting and gambling are regulated at the state level, which means the rules vary from state to state. You may need an affiliate license in one state but not another. A particular betting site may be available in one state, but not in the next one over.
This means you'll need to take a state-by-state approach to your affiliate business by promoting particular sites to visitors from particular states. Some operators have opened shop in multiple states, but you'll need to stay on top of which sportsbooks are available where so you can direct your visitors to the proper websites.
The upside to this challenge is it too provides opportunity. As legal sports betting spreads across the US, people are going to have many questions regarding the law, where they can bet online legally, where to find licensed mobile betting apps and much more. Affiliates are well-suited to educate consumers and earn some money at the same time.
Opportunities
Now that we have the biggest challenges out of the way, we can move on to the fun stuff: the opportunities that await affiliates who are able to deal with the aforementioned obstacles. The United States presents some very big opportunities for those intrepid affiliates who dare tackle this market.
There is A Lot of Money to be Made
The US online sports betting market has enormous potential for simple reasons. The US has a large population, it has a pro-sports culture and the people have high levels of disposable income.
We also have a strong pro-gambling culture with hundreds of casinos spread across the US and widespread familiarity with sports betting even if it was limited (officially anyways) to Nevada for several decades.
Consider this: The American Gaming Association (AGA) has estimated that one quarter of the US population participated in a sports pool in 2017. The AGA has also estimated Americans already wager upwards of $150 billion per year on sports through illegal channels. That is a lot of pent up demand.
This isn't just us talking up the industry – major industry players have been staking their claims in anticipation of widespread legalization. Caesars Entertainment, FOX Sports and even Buffalo Wild Wings have all made moves to position themselves for a piece of the pie.
Some affiliates have already made a fortune even though the industry is just now gearing up. We have seen multiple eight-figure sales of sports-oriented affiliate websites in recent times for monthly multiples that would have been unthinkable during the turbulent, uncertain offshore sports betting days.
Case in point: The Better Collective Group recently purchased 60% of the RotoGrinders network for $21 million up front, plus a plan to purchase the remaining 40% "at a valuation based upon an EBITDA multiple between 5x and 10x."
We also saw Catena Media purchase BonusSeeker last March for $6.5 million with a potential additional payout of $9.5 million based on performance after two years. Mind you, this was before the Supreme Court decision. BonusSeeker was restricted to legal online casinos in New Jersey at the time, and still it sold for that much.
The financial potential for affiliates is almost overwhelming to consider, and yet the industry is still just getting started. Many more states have yet to pass legislation to legalize online sports betting and gambling.
Industry is Ripe for Innovation and New Ideas
This is an exciting time to be an affiliate with operators and traditional media companies alike exploring the possibilities of legal sports betting. We've seen the likes of PointsBet hit the market with innovative new ways to bet on games while other operators have greatly expanded their in-play wagering capabilities.
The United States, home to Silicon Valley, has a strong culture of innovation. Even though the European markets have had a lengthy head start when it comes to legal sports betting, nobody can innovate like motivated US companies.
Not only does this make it more exciting and interesting to be an affiliate, but it gives affiliates even more opportunities to show value by answering questions and sharing interesting updates with viewers.
It is Still Early in the Game
The US online gambling industry is still in its infancy. Yes, some of the bigger affiliate networks have already paid millions for well-established websites, but we haven't even come close to reaching peak saturation.
Consider the acquisitions discussed above: BonusSeeker being purchased for $6.5 million up front with a final sale price of up to $9.5 million after two years; 60% of the RotoGrinders network being purchased for $21 million up front with a very real chance of the final deal being realized for $50 million or more a few years from now.
Consider that these purchases happened when the majority of states still haven't legalized online sports betting or gambling. Major affiliate companies are not paying that much money for digital assets just for fun. They see the market potential. They know the US market is just barely getting started.
Now, imagine the types of buyouts that will be possible after 20, 30 or 40 states have legalized online sports betting – or if Congress steps in and passes nationwide legislation.
We see the occasional discussion among smaller affiliates bemoaning the "corporatization" of the affiliate business.
Some will tell you it's too late to get in the game now with the likes of Catena Media and Better Collective out there spending millions on marketing, acquisitions and staff.
It's true the level of competition has increased and affiliates do have to jump through new hoops with licensing requirements in some states, but the market is still just barely getting started. Those challenges can be overcome, and the rewards will be very much worth the trouble.
There are plenty of opportunities even for the lonely one-man operation. Those who work hard and provide informative or entertaining content have a world of opportunity open to them with the US market just now getting off the ground.
Exclusive Q&A with Marinos Shiapanis, CEO at Campeón Gaming Partners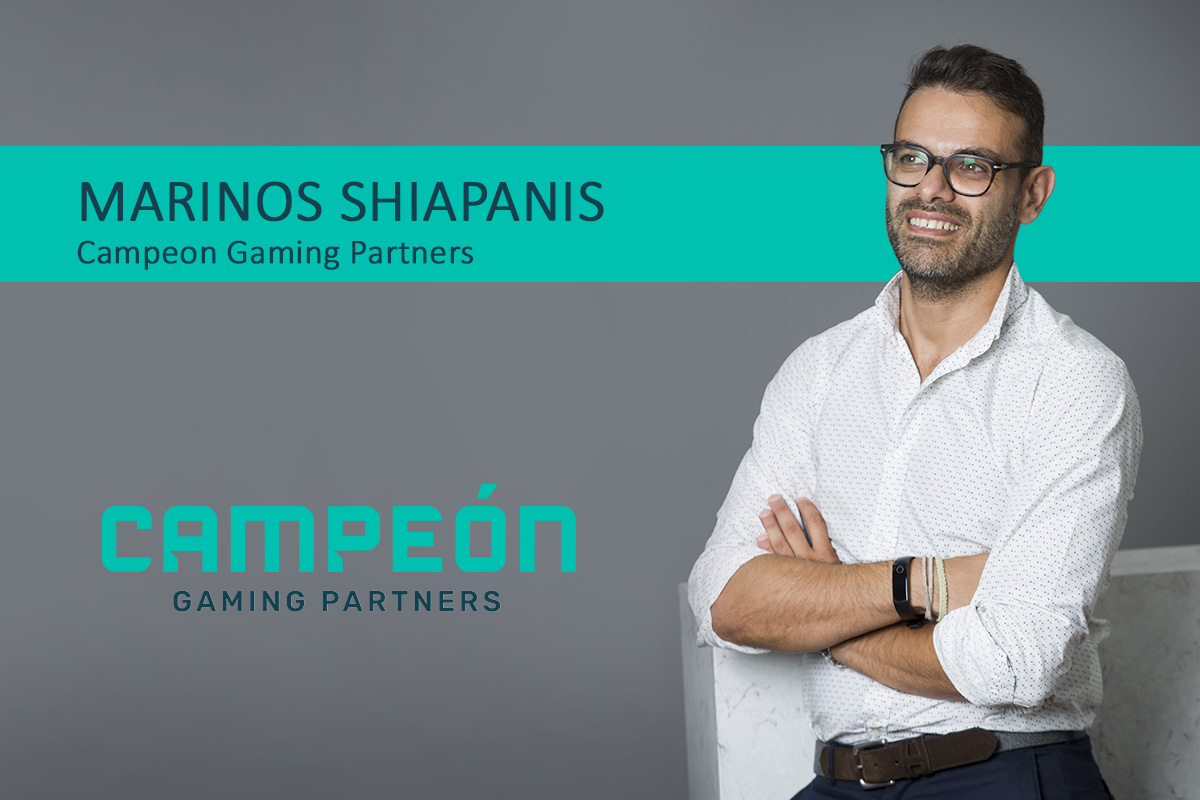 We shall begin with the iGB award. How do you feel after winning this award? Had you expected this award?
We really didn't. This was our very first time being nominated at the iGB Affiliate Awards and, given the fact that the competition was really high, we were not expecting to hear our name. Needless to say, we were – and we still are – overwhelmed and very excited. It was a team effort, and this is why we celebrated as a team after receiving the award in London.
This is the first time Campeon has been nominated for iGB Awards. And you hit the bull's eye in the first instance itself. How do you see this honour: as a reward of your hard work or as a stepping stone for future innovation?
I think it is a little bit of both: it is definitely a reward and a recognition of the whole Campeón Gaming Partners team's hard work and effort, but, at the same time, this is a stepping stone for us to do more, invest more in innovation, expand and further develop across all sectors. The whole team, and especially the Affiliate & Partnerships team, really devoted themselves to the company and they are the reason we have managed to win this award. Such an award is extremely important for us, as it shows how far we have gone in such a short period of time; we have managed to slowly establish ourselves in the iGaming industry, become a familiar face for affiliates in the market, expand our network and grow as a team and a brand. However, winning this award doesn't mean we stop here; this is not just a motivation for us, but an obligation as well to work harder, focus more and deliver even better results. I think you will hear more of us the coming months.
The award recognises how Campeon stood out in terms of "transparency, inclusiveness and continuous support". What are the things unique to the affiliate program of Campeon Gaming Partners?
Since the beginning, our vision was to create an affiliate program that would not only attract affiliates, but it would also keep them engaged. We started off with a small network and as we were building it up, we were also improving our program. Today, our network is comprised of over 1,000 affiliates and our affiliate team has managed to establish personal relationship with each and every one of them. To us, it's crucial to put a face to the name; it's not just about numbers, it's about having a person who you know will listen to you and deal with your issues no matter how big or small. This is our way of thinking: we treat each affiliate's request as equal, and I believe that our affiliates appreciate this.
In early 2019, our team dedicated themselves into redesigning the program's strategy, aiming at building stronger, more interpersonal relationships with our partners, and providing them with better models in order to maximize their profits. At the same time, we optimized the affiliate experience, from the registration of the player, all the way to the affiliate statics' analysis we have successfully merged, integrated, and incorporated all of the Campeón Gaming Partners' brands into new platforms, ensuring that no affiliate activity was ever disrupted.
The award also mentions how Campeon offered tailor-made program to the affiliates. Could you shed more light into the deeply customizable affiliate programs of Campeon Gaming Partners?
Each affiliate has his or her own needs that looks into serving through a program. At Campeón Gaming Partners, we understand that, and every time we onboard an affiliate, we go into deep discussions with him or her to understand what they are looking for in our program. I think the most important fact for our affiliates is that we assign them their very personal point of contact, who is there for them whenever they are in need. So, when we onboard a new affiliate, we first assign him or her their point of contact, who makes sure to talk to him or her, understand his or her needs and goals and together they create a program tailor-made to the affiliate's needs.
What are the qualities that you look forward to in an affiliate? Not all affiliates are likely to become successful, right? Based on your experience, what separates the successful affiliates from the rest?
We want our affiliates to treat us the same way we treat them: with respect and transparency. We always do our best to accommodate our affiliates' needs, so we are looking into building partnerships based on trust. I think this is the most important part for us.
Regarding the second part of your question, I believe that definitely industry knowledge and audience play a significant part in separating successful affiliates from the rest. But besides these, I think that players are looking for affiliates who will be honest with them, affiliates they can trust; I believe it is the only way to build up a players' audience.
New new social media platforms are increasingly micro-targetting the end customers and automated CRM tools are getting more and more advanced. In this scenario, how do see the future of affiliate marketing evolving?
I believe that affiliate marketing is already changing and with these new tools it will change even more in the future. We are now entering a new era: the digital and customized era. Customers are increasingly becoming more and more demanding; they now know they don't have to compromise anymore with mass solutions, so they are asking for customized ones. They demonstrate their needs and preferences and demand for an experience tailor-made to them. I believe this is where affiliate marketing will focus in the future, and all the new or upcoming tools available, will give us the advantage of analysing the customers' behaviours and providing the best solutions to them. Affiliate marketing of the future will evolve around customized player's experience, in my opinion.
Finally, tell us about any big announcement in the near future. Expanding to more countries? Launching or integrating new products? Or a new marketing campaign? Our readers will be eager to read something first here.
A couple of weeks ago, we launched our first Pay N Play platform for the Scandinavian market, SvenPlay. In a few days, we will be launching our brand new, themed platform, Sons of Slots. This is a challenge for us, as it will be the first time we are introducing such a themed platform to our players. The Sons of Slots story goes back to the motor gangs of the US and it all evolves around that; rough street battles, leather jackets and ripped jeans, long hair, and endless road trips on their Harleys. This is what inspired us and we wanted to bring something very exciting to our players. Entering the Sons of Slots platform, our players will be transferred to a new world, the world of American motor gangs; they will play their favorite games in a new, adventurous environment, with exciting features, which will take their gaming experience to a whole new level. To bring this project to life, we have invested heavily in technology and this is why we partnered with a major agency, MaxCreate, specialized in bespoke front-end design, in order to be able to offer more flexible and versatile platforms to our players and to our affiliates.
I think 2020 is our year, and people will hear more of us: exhibitions, PR, awards… We will make it happen.
Meet Reza Shojaei, the founder of multinational CasinoTop.com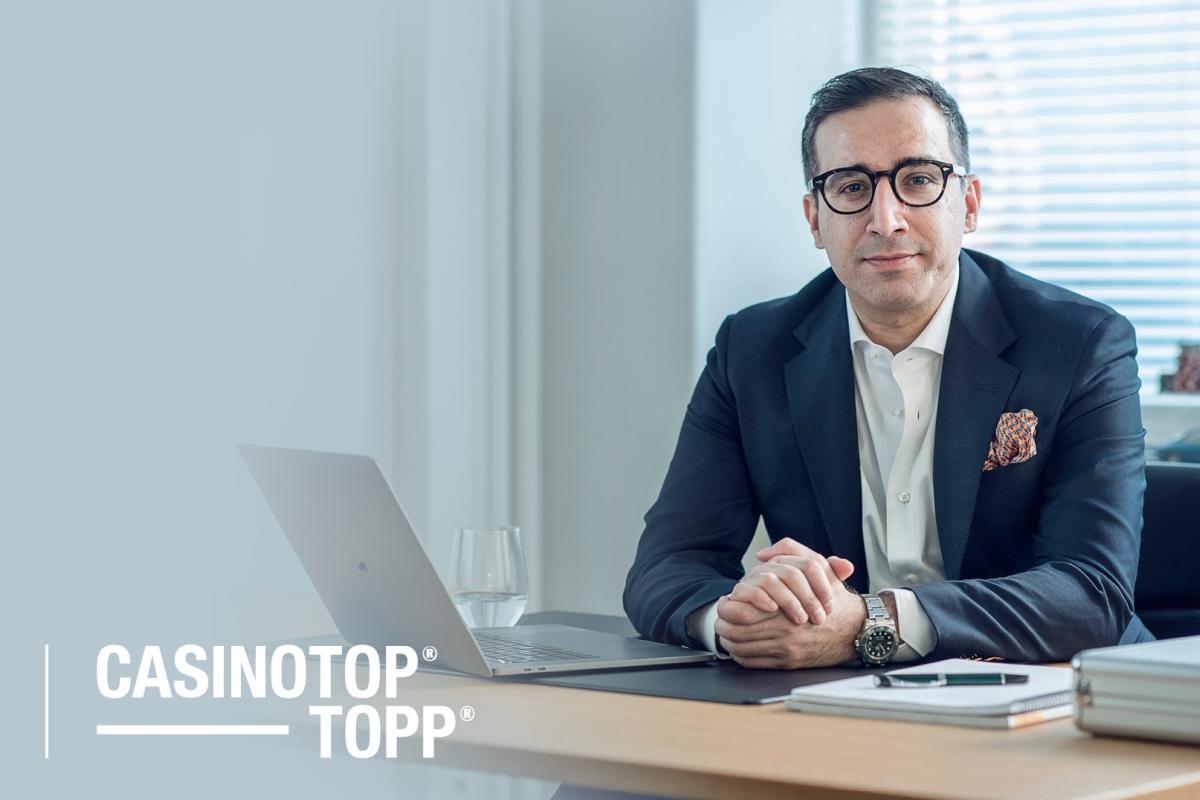 Value Marketing is a successful iGaming affiliate company that has its base set in Malta. Reza Shojaei, the founder of the company has spent years patiently building the company up, reaching multiple markets around the globe. The journey is not even nearly finished yet, and there is much more to come. Shojaei is excited for 2020 and what it will bring for Value Marketing's two major brands: CasinoTopp.net and CasinoTop.com.
Who is Reza Shojaei?
Reza Shojaei is the founder of Value Marketing. Here, we will meet Reza.
Name: Reza Shojaei
Age: 35
From: Norway
Living in: Norway
Job title: Founder of Value Marketing
Favorite hobby: Playing poker and taking my dog, Bofflee, to long walks, racing cars on track
Tell us about Value Marketing
Value Marketing used to operate within face-to-face sales industry, but I personally was not passionate about it. So, after some time, I decided to take the company to another direction. In 2017, we discussed about getting into iGaming, because it was of interest to me and also because we saw a problem in the industry that needed to be solved.
I have been playing poker for over 15 years, so I was familiar with the industry already. As the online casino market is ever-growing, there are more and more iGaming related companies and especially online casinos opening all the time. The problem is that there are so many casinos that it is hard for players (especially new ones) to choose a reliable casino that is also high quality.
I founded Value Marketing and its two brands, CasinoTopp.net and CasinoTop.com, to provide honest and transparent information about reliable casinos. We never recommend any casinos that do not meet our standards and our readers respect us for that. Also, we provide other valuable information for players, such as casino guides and up-to-date casino news.
Frankly, we never got into this business purely for money and that is not our first priority. The top priority is to put our readers first and make sure that they are happy with our content. In fact, we even give our readers the chance to contact us and share their casino experiences. So, in a way, we build our brand with the help of our readers and also take their opinion into account.
What is the ultimate mission of Value Marketing?
We want CasinoTop.com to operate all over the world and have the biggest casino affiliate network across the globe. Currently, we operate in 12 countries. They include, for instance, Finland, Norway, South Africa, New Zealand, Japan, Canada, and India.
Why is Value Marketing different from other casino affiliate sites?
The number one reason why Value Marketing is different from others is that we do not work with any casinos that do not meet our standards. For us, it is important to provide 100 percent accurate content and write articles that are valuable for our readers. We also offer the readers a chance to be in touch with us, which is something that many sites do not do.
Why did you decide to launch Value Marketing and its brands?
I was tired of field marketing/face-to-face sales and wanted to do something that I had a passion for. I love playing poker, so transitioning to the iGaming world was only natural. Also, we saw a need for a big casino affiliate company that covers multiple markets and also offers honest opinions and reviews. This way, our readers know that they can trust us, and we can build a great reputation globally.
How do you see the iGaming market in the next years in Europe?
In Europe, online casinos are a big thing. There are constantly more and more casinos and rules and regulations change. One of the biggest things recently was the Swedish license, and we hope to see such a change in other countries too, for instance, in Norway and Finland, though it may not happen very soon.
What would you like to change in the gambling industry?
The mission of Value Marketing is to provide excellent and honest reviews that are transparent, and we hope that other sites take that approach as well. Though there are not many rogue casinos out there, there are casinos that are more reliable and better quality than others. Those are the casinos that should get the traffic and the attention from affiliates and players.
What is the hardest thing about running Value Marketing?
At the moment, we have launched 12 markets and we have copywriters, editors, designers, and developers in our roster, all from around the world. Keeping in touch with everyone in a timely manner can get challenging because of time zone differences. But overall, I love what I do and look forward to my work every day.
What do you expect from the gambling industry in the next year?
We can definitely see more pay & play casinos, as they have been trending among players recently. Also, we can only expect even better-quality games and especially NetEnt and Wazdan has really been on top of it. 3D graphics and more interactive games are great and perhaps virtual reality takes off, too, in the iGaming industry. Some rules and regulations might relax as well, considering that the US already opened a few states for online gaming and Sweden has their own license now.
What do you expect from Value Marketing in the next year?
In 2020, we are hoping to open more markets in addition to the ones that are already open. Also, improving our current content and redefining goals is always on my plate.
A Representative of Storm International will Speak at the Kyiv iGaming Affiliate Conference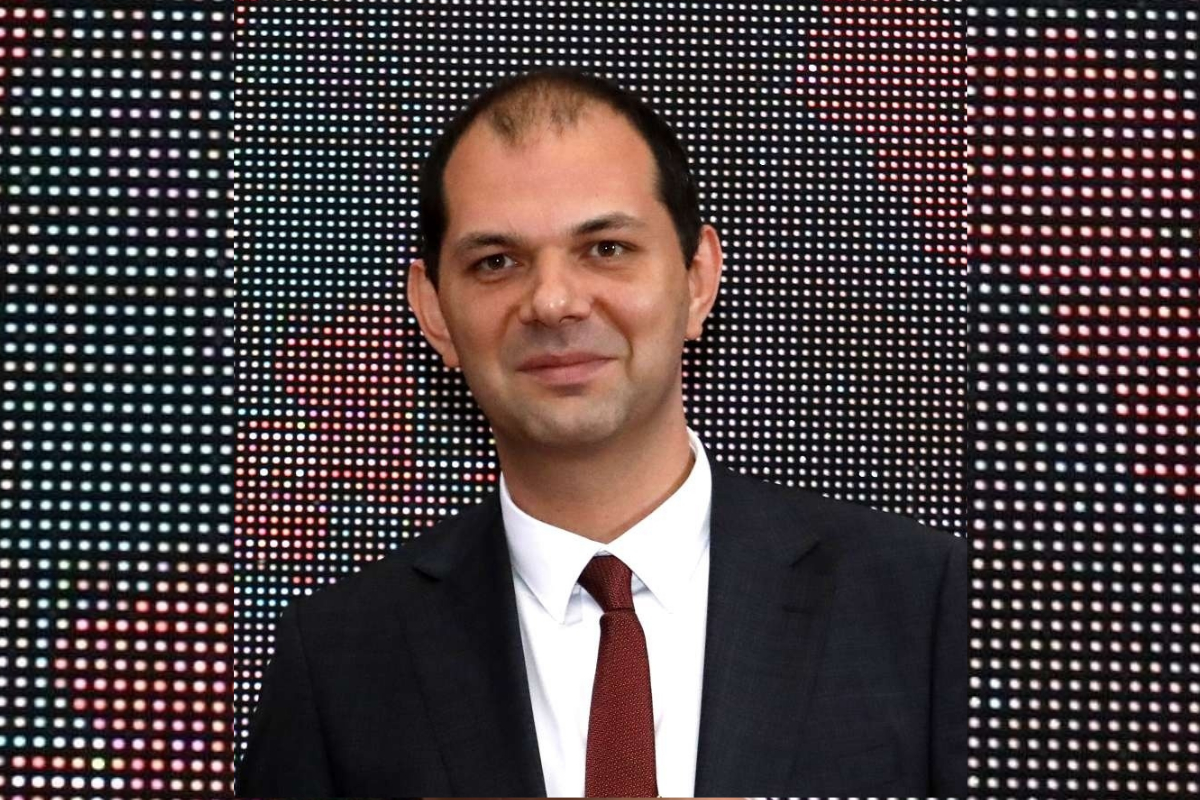 Lavrenty Gubin will present a report on the key elements of a successful casino
There is a series of conferences and exhibitions to take place in Kiev in the coming months due to the upcoming gaming business legalization.
The Kyiv iGaming Affiliate Conference will take place in the capital of Ukraine on December 18, 2019.
The core topic of the conference is gaming business legalization in Ukraine and adoption of international experience in the field of regulation.
Lavrenty Gubin, Marketing and PR Director of Storm International, was invited to the conference as a speaker to cover the land-based casinos sector. Lavrenty will make a presentation on the international experience required to open a brand new casino like Shangri La Tbilisi or SL Casino Riga.
The conference will gather government officials, operators, software developers, marketers and other industry professionals to discuss the future of the Ukrainian gaming business. The conference is run by Smile Expo, a well known industry events organizer in Western Europe and CIS.
Conference website: affiliateconf.com.ua