Boots on the ground: What it's like being an affiliate in the US sports betting market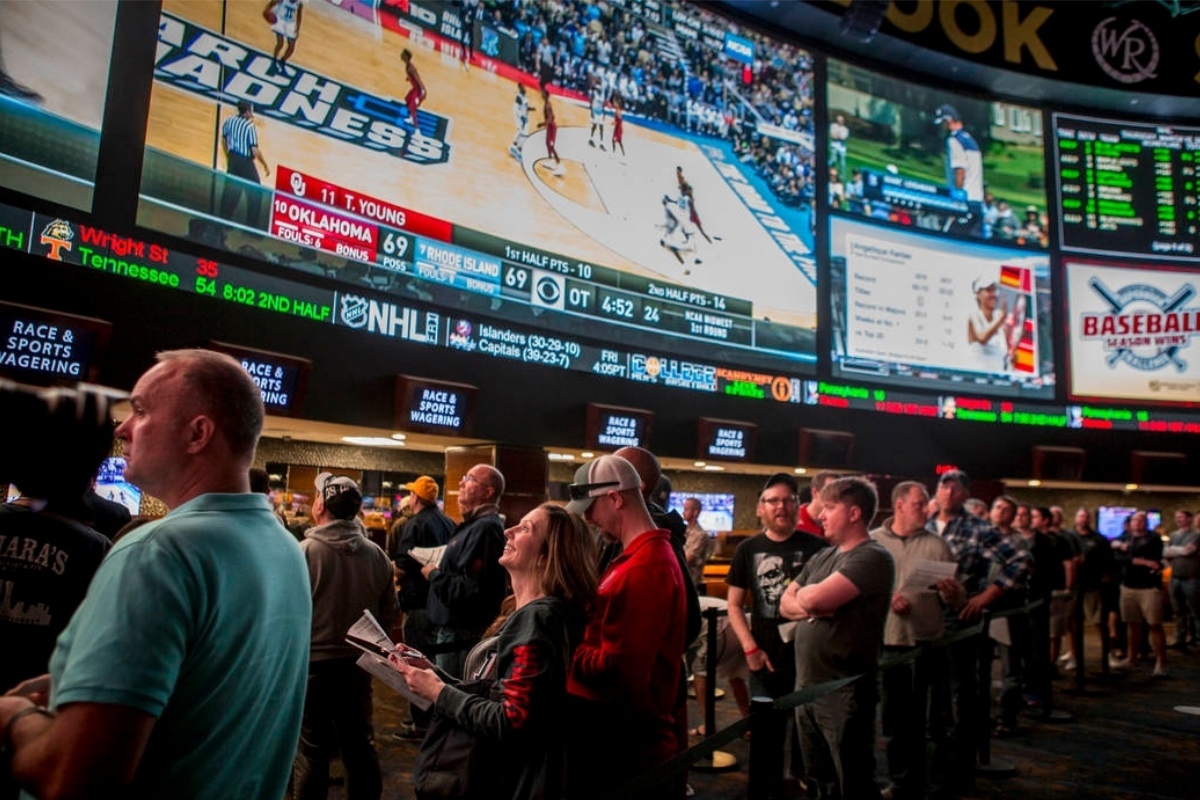 Mike Murphy, founder of BettingUSA.com, talks about the challenges and opportunities that await those getting in on the action in the US sports betting affiliate sector
The Supreme Court's decision to strike down the Professional and Amateur Sports Protection Act (PASPA) in May 2018 has unleashed a sea change in the regulated US sports betting market.
What was once illegal and the realm of shadowy offshore sportsbooks has now come into the mainstream with legal in-person and online sportsbooks slowly but surely funneling gamblers back onto regulated platforms headquartered in the United States.
Change can be uncomfortable, but it also provides opportunity. Many affiliates made a lot of money and got comfortable during the unregulated offshore days, but those days are dwindling and a new order is rising.
The question for sports betting affiliates is whether or not they will adapt to the changing environment and capitalize on the new opportunities before them. We suggest taking full advantage while the getting is good but acknowledge we will all face challenges moving forwards.
Let's consider what we face and what we stand to gain.
Challenges Facing Affiliates in the Legal US Sports Betting Market
The greatest opportunities in life always come with challenges, and the newly-regulated sports betting market in the United States is no exception.
The good news is these challenges will sharpen and diversify your skills. Overcoming these challenges will make you a better, smarter and more well-rounded affiliate.
You will also find these challenges act as a sort of filter such that when you emerge on the other side, your competition will be reduced in number. The competitors who remain will be skilled affiliates like yourself, but there will be fewer of you competing for a piece of the action.
Higher Quality Competition
The regulated online gambling and sports betting market in the US has already attracted the attention of big players with deep pockets. The quality of websites that appear in search results is a night-and-day difference compared to just a few years ago when the only real opportunities to make money as a US-focused gambling affiliate were either questionably legal or outright illegal.
Legalization and regulation have resulted in major media companies finally entering the US market now that they can do so in a fully legal and transparent manner. These companies have big budgets, hire the best writers and churn out high quality websites in bulk.
Competing against these types of affiliates is challenging, and there are no indications things are going to get any easier. If you're an independent affiliate with a website, you have your work cut out for you. The bigger companies can outspend you and likely have better connections.
That doesn't mean there is no room left for independent affiliates like some of the doomsayers have taken to claiming of late. It just means you'll need to be agile, pick your target markets carefully and cultivate a real relationship with your viewers.
New Licensing and Compliance Hurdles
One of the most challenging and frustrating hurdles we see in the US market today is the introduction of regulations that impact affiliates. States such as New Jersey and Pennsylvania require all affiliates to acquire a license in order to make money promoting licensed sites to players in those states.
The magnitude of this challenge remains to be seen as additional states pass legalization laws. New Jersey's affiliate licensing process really isn't all that difficult. Getting licensed in Pennsylvania has proven to be fairly complicated. Meanwhile, we have seen no indications affiliates need to be licensed in West Virginia.
The types of laws passed in the future will determine the true startup costs associated with licensing. Our best advice to smaller affiliates here is to target states in which the licensing hurdles are minimal or nonexistent and build out from there.
Additional compliance hurdles are likely to materialize at some point as well. We can look to recent developments in the UK online sports betting industry for a preview of what may come in the future.
Advertisers in the UK are subject to an increasingly complicated set of rules regarding how to promote gambling responsibly, for example. The US has not gotten to this point yet, but it is worth keeping in mind additional regulatory hurdles remain a distinct possibility.
A Fractured Market
Online sports betting and gambling are regulated at the state level, which means the rules vary from state to state. You may need an affiliate license in one state but not another. A particular betting site may be available in one state, but not in the next one over.
This means you'll need to take a state-by-state approach to your affiliate business by promoting particular sites to visitors from particular states. Some operators have opened shop in multiple states, but you'll need to stay on top of which sportsbooks are available where so you can direct your visitors to the proper websites.
The upside to this challenge is it too provides opportunity. As legal sports betting spreads across the US, people are going to have many questions regarding the law, where they can bet online legally, where to find licensed mobile betting apps and much more. Affiliates are well-suited to educate consumers and earn some money at the same time.
Opportunities
Now that we have the biggest challenges out of the way, we can move on to the fun stuff: the opportunities that await affiliates who are able to deal with the aforementioned obstacles. The United States presents some very big opportunities for those intrepid affiliates who dare tackle this market.
There is A Lot of Money to be Made
The US online sports betting market has enormous potential for simple reasons. The US has a large population, it has a pro-sports culture and the people have high levels of disposable income.
We also have a strong pro-gambling culture with hundreds of casinos spread across the US and widespread familiarity with sports betting even if it was limited (officially anyways) to Nevada for several decades.
Consider this: The American Gaming Association (AGA) has estimated that one quarter of the US population participated in a sports pool in 2017. The AGA has also estimated Americans already wager upwards of $150 billion per year on sports through illegal channels. That is a lot of pent up demand.
This isn't just us talking up the industry – major industry players have been staking their claims in anticipation of widespread legalization. Caesars Entertainment, FOX Sports and even Buffalo Wild Wings have all made moves to position themselves for a piece of the pie.
Some affiliates have already made a fortune even though the industry is just now gearing up. We have seen multiple eight-figure sales of sports-oriented affiliate websites in recent times for monthly multiples that would have been unthinkable during the turbulent, uncertain offshore sports betting days.
Case in point: The Better Collective Group recently purchased 60% of the RotoGrinders network for $21 million up front, plus a plan to purchase the remaining 40% "at a valuation based upon an EBITDA multiple between 5x and 10x."
We also saw Catena Media purchase BonusSeeker last March for $6.5 million with a potential additional payout of $9.5 million based on performance after two years. Mind you, this was before the Supreme Court decision. BonusSeeker was restricted to legal online casinos in New Jersey at the time, and still it sold for that much.
The financial potential for affiliates is almost overwhelming to consider, and yet the industry is still just getting started. Many more states have yet to pass legislation to legalize online sports betting and gambling.
Industry is Ripe for Innovation and New Ideas
This is an exciting time to be an affiliate with operators and traditional media companies alike exploring the possibilities of legal sports betting. We've seen the likes of PointsBet hit the market with innovative new ways to bet on games while other operators have greatly expanded their in-play wagering capabilities.
The United States, home to Silicon Valley, has a strong culture of innovation. Even though the European markets have had a lengthy head start when it comes to legal sports betting, nobody can innovate like motivated US companies.
Not only does this make it more exciting and interesting to be an affiliate, but it gives affiliates even more opportunities to show value by answering questions and sharing interesting updates with viewers.
It is Still Early in the Game
The US online gambling industry is still in its infancy. Yes, some of the bigger affiliate networks have already paid millions for well-established websites, but we haven't even come close to reaching peak saturation.
Consider the acquisitions discussed above: BonusSeeker being purchased for $6.5 million up front with a final sale price of up to $9.5 million after two years; 60% of the RotoGrinders network being purchased for $21 million up front with a very real chance of the final deal being realized for $50 million or more a few years from now.
Consider that these purchases happened when the majority of states still haven't legalized online sports betting or gambling. Major affiliate companies are not paying that much money for digital assets just for fun. They see the market potential. They know the US market is just barely getting started.
Now, imagine the types of buyouts that will be possible after 20, 30 or 40 states have legalized online sports betting – or if Congress steps in and passes nationwide legislation.
We see the occasional discussion among smaller affiliates bemoaning the "corporatization" of the affiliate business.
Some will tell you it's too late to get in the game now with the likes of Catena Media and Better Collective out there spending millions on marketing, acquisitions and staff.
It's true the level of competition has increased and affiliates do have to jump through new hoops with licensing requirements in some states, but the market is still just barely getting started. Those challenges can be overcome, and the rewards will be very much worth the trouble.
There are plenty of opportunities even for the lonely one-man operation. Those who work hard and provide informative or entertaining content have a world of opportunity open to them with the US market just now getting off the ground.
Rightlander partners with BetBull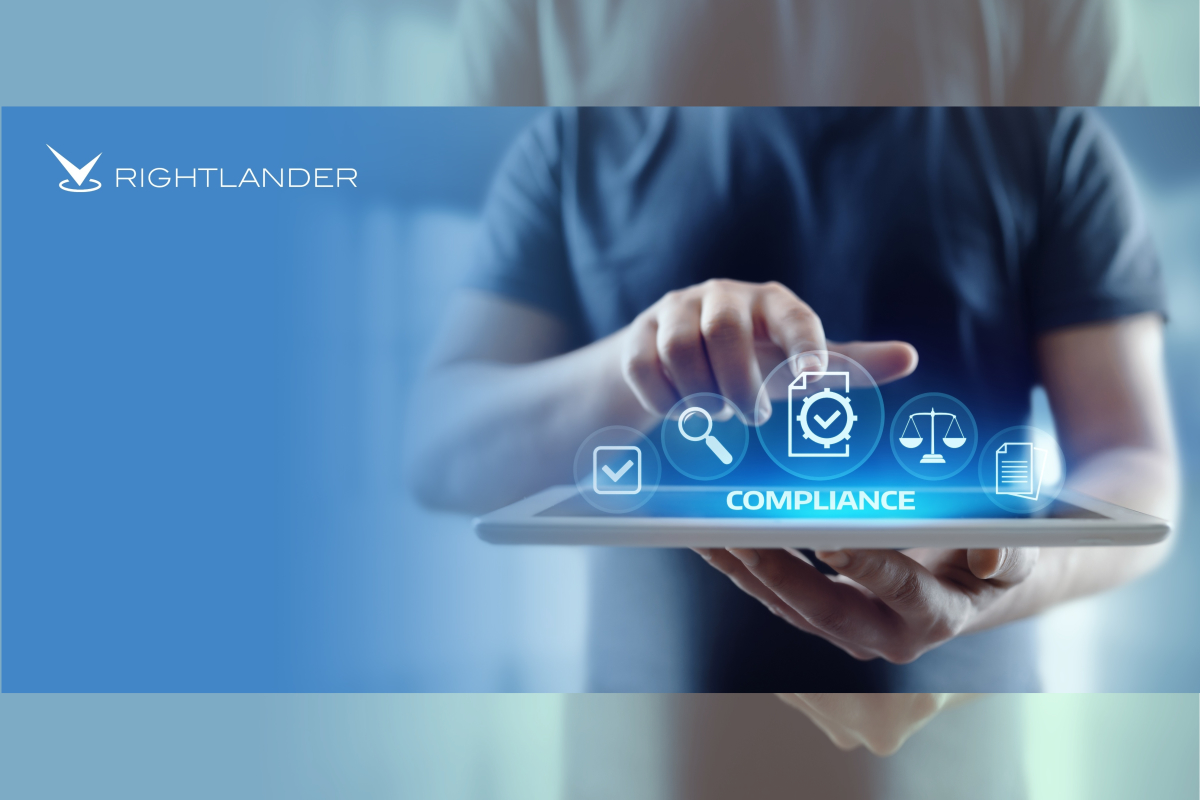 Supplier to help tier one operator improve affiliate compliance
Rightlander.com, the ground-breaking compliance platform has signed a deal with BetBull to help them improve affiliate compliance and boost responsible gambling measures.
Nicole Mitton, Head of Customer Success at Rightlander.com, said: "It's great to see operators like BetBull partnering with Rightlander to ensure adherence to advertising regulations. These efforts are not only noteworthy from a regulatory point of view, but are also a solid indicator that BetBull are invested in protecting the interests of their stakeholders, affiliates and players in regulated markets."
Rightlander will offer its technology which encompasses a comprehensive range of affiliate compliance tools which include the Automated Compliance Monitor, a PPC Monitor and a Proactive Affiliate Finder allowing BetBull to remain proactive and in control of their affiliate marketing.
Gabrielle Mallia, BetBull said: "We decided to opt for Rightlander because of its ability to give further visibility into our affiliate's practices. The PPC Monitor is particularly key in allowing us to ensure adherence to policies specifically related to keywords and geos of promotion. Rightlander increases the efficiency in our compliance monitoring with its wide scope and allows us to quickly identify any breaches should they occur."
The Automated Compliance Monitor helps detect non-compliant content across territories including the United Kingdom, Sweden, Denmark, Australia and the United States. The monitor flags potential violations such as missing terms and conditions, outdated offers, incorrect marketing assets allowing BetBull to remain compliant according to their jurisdiction's regulations.
The Proactive Affiliate Finder scans millions of web pages every month to identify new and prominent sites and the innovative PPC Monitor identifies harmful ads to stop them from appearing on an operator's branded keywords.
1xBet Partners: An affiliate program that stands out from the crowd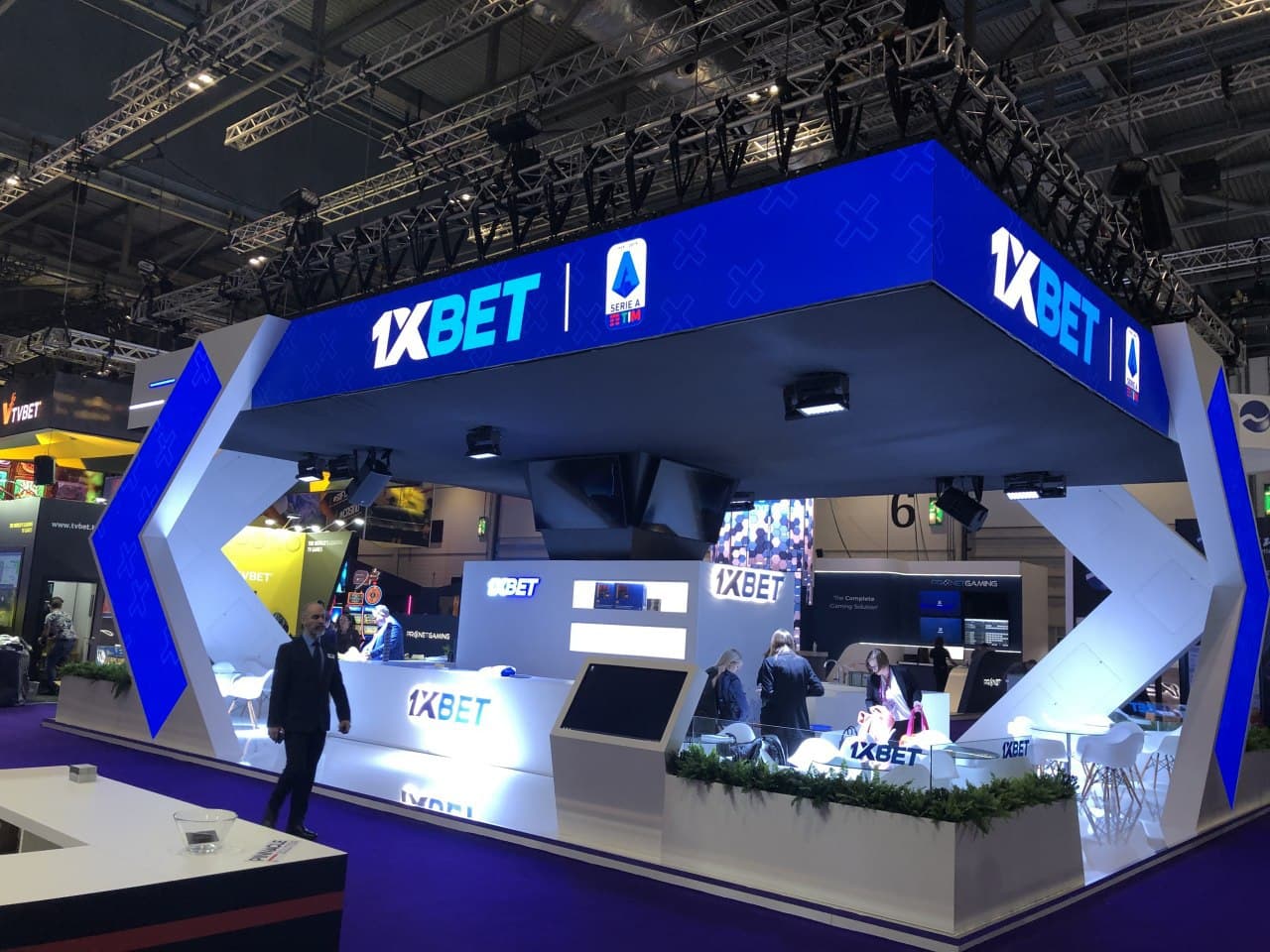 Nominated for the Affiliate Program of the year at the Global Gaming Awards, the 1xBet Team reveals how the bookmaker has built a 30,000-strong network of healthy partnerships across the globe, with each 1xBet Partner receiving feedback and exclusive promotional materials to ensure they accurately represent the 1xBet brand of quality and success.
iGT: How important are affiliates to the betting industry and, in particular, 1xBet?
1xBet Team: The mechanics of affiliate programs make affiliates a vital part of any industry. Betting is no exception because also, thanks to partners, brands manage to increase growth rates. This is quantifiable, with key indicators being new users, deposits, player activity.
We have great respect for the 1xBet affiliate program participants who introduce their audience to our brand. We have more than 30 thousand partners from all over the world on our side, and this list includes both the owners of huge sites and novice bloggers, for example.
The contribution of each affects the results that we achieve. Therefore, a partnership is a two-way road. After all, we, in turn, offer affiliates favourable terms of cooperation.
iGT: What is the key to a successful affiliate program?
1xBet Team: Today, the number of affiliate programs is growing, including among bookmakers, and you need to be able to stand out. How to do it? There may be different approaches here: someone offers high commission rates, someone has an original approach to communication, and someone invents new models of cooperation.
We constantly evaluate our work in the area of ​​partnership programs. Our positive results are reflected in victories and nominations at prestigious awards. For example, this year, we were nominated for the Affiliate Program of the year at the Global Gaming Awards. This is a good sign that we are continuing to move in the right direction.
iGT: How has 1xBet assisted its affiliates to overcome challenges and reach their target markets?
1xBet Team: An affiliate program is a good opportunity to make your project profitable. For many of our affiliates, working with us is their primary source of income.
We are fully aware that partners have their own goals and challenges, and therefore we make collaborating with us reliable and orderly. Each partner can count on feedback and receiving exclusive materials for publication. We stand for quality, and we need partners to convey information about our brand correctly.
1xBet Partners is a story about healthy partnerships, where both parties try to give their maximum to achieve the optimal results.
iGT: What feedback have you received from affiliates over the last year?
1xBet Team: We have received many positive messages from affiliates. 2021 is turning out to be a great year because it's been an exciting sports season: the Euro, the Olympics and dozens of other events. Therefore, we prepared various large promotions for all these activities.
This allowed partners to monetise their traffic, and for us – to introduce new users, who could bet on their favourite sports, to this feast of sporting action.
Let's not forget that 1xBet is also a prominent player in the esports arena. We have major agreements with ESL and WePlay, an excellent range of betting options, plus attractive promotions dedicated to top tournaments. This only expanded the potential for cooperation with us, especially for those sites that do not gravitate towards sports.
In short, the partners are excited about how things are going in 2021. We are too.
iGT: How do you plan to continue to support and help grow your affiliates in the future?
1xBet Team: We have a number of ideas on how to make our affiliate program even better. Of course, we are constantly working on improving what we have, but we also have new ideas in our plans.
We would not want to reveal all our cards yet, but the partners will definitely be happy with any new methods adopted by 1xBet Partners. Stay tuned!
Blexr has been crowned Best Casino Affiliate at this year's IGB Affiliate Awards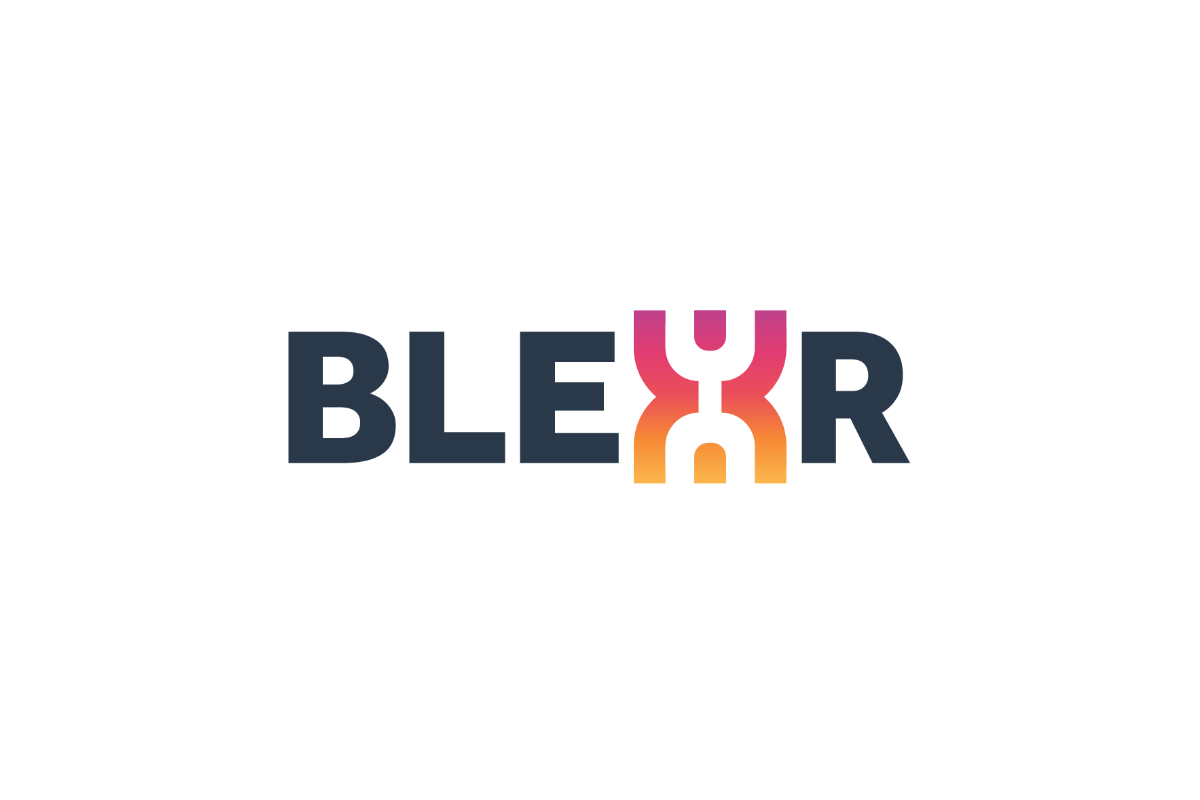 The IGB judges said the company's innovative work with SEO "helped Blexr stand out as a winner, and we liked the deposit guarantee that they offer to their customers".
The judges added: "Their selective way of working means Blexr only collaborates with top quality partners, which judges felt had helped contribute to their impressive growth over the last 12 months."
IGB also mentioned how "Blexr's charitable work within the community helped them stand out as an affiliate to be highly commended".
Blexr is a lead generation company which operates in the iGaming, sportsbook and forex affiliate markets. It also owns the Home Grounds website, which serves a community of home baristas.
Ian Hills, Blexr's general manager in Malta, said: "We're delighted and thrilled to be recognised by IGB this way.
"We pride ourselves on recruiting smart people with innovative ideas and winning a prestigious award like this one is a lovely way for the whole team to be rewarded for their hard work and dedication."