Affiliate Interviews: Marina, CEO of Bonusparadise.com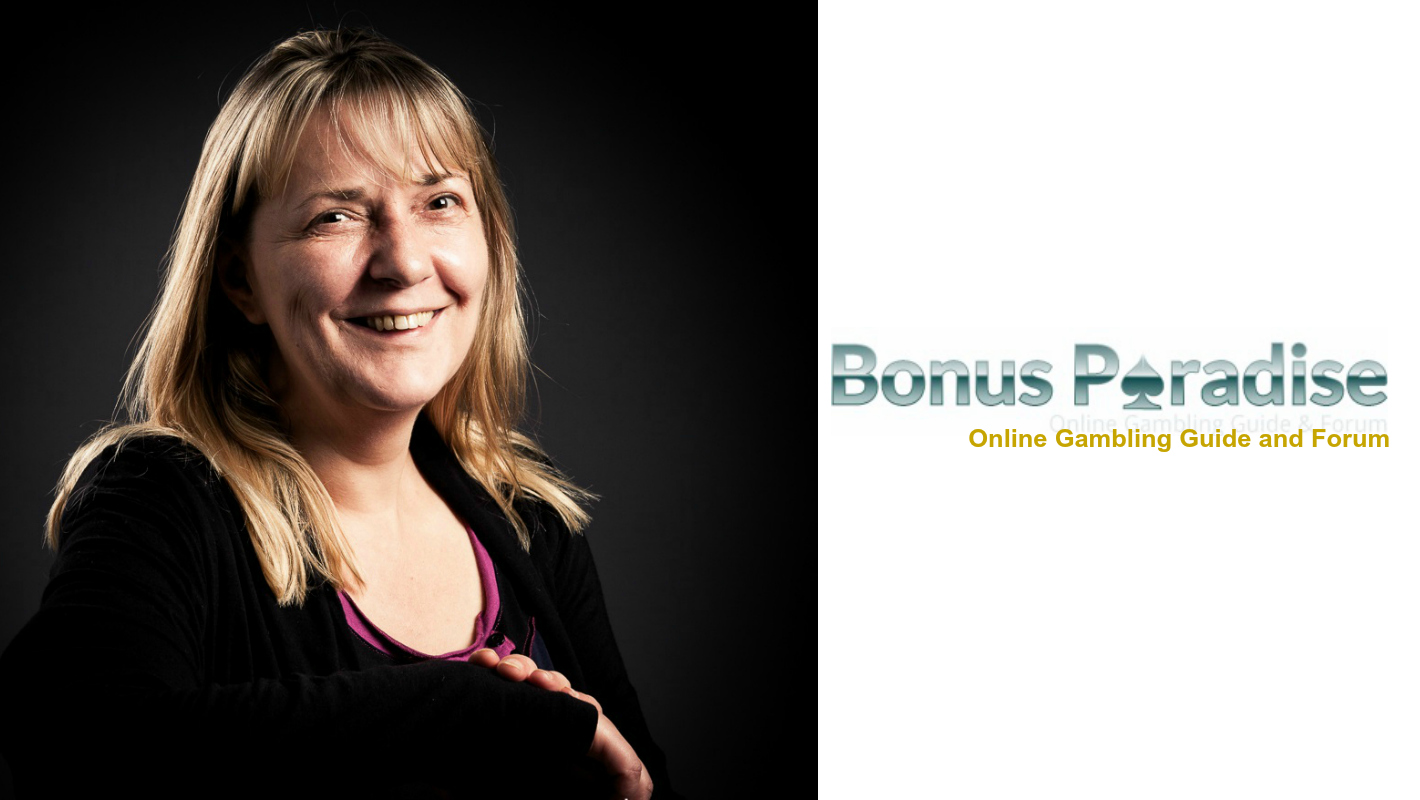 In this weeks affiliate success story we present to you Marina B. who is the CEO of Bonusparadise.com, the complete guide for those wanting information about online gambling. Their mission is to give you, the player, the best possible advice regarding the best casinos, greatest offers and where you can play for free.
Name: Marina B.
Age: 47
Hometown: —
Living in: Netherlands
Favorite Food: Italian
Must Read Book: Can't tell which one is a must read. Also long ago that I took time to read a book.
Profession/Job title: CEO
GAV: Hi Marina! Please tell us a little bit about yourself. We want to know who the real Marina is – the main person behind Bonusparadise.com. What was the key idea of developing this great online gambling guide and forum?
Marina: Hi GAV. OK, so I was born and raised in Austria but it was love that actually brought me to the Netherlands where I now live with Mike – my life and business partner. It was actually through online gambling that we found each other 🙂 .
In answer to your question about the idea of developing BonusParadise.com: We knew from the beginning that we wanted to give new players good information and help them find trusted online casinos with excellent bonus offers.
GAV: Since there are hundreds of online gambling guides and forums out there, where do you think Bonus Paradise stands in relation to the competition at this moment?
Marina: Yes that's true, there are some really great online gambling websites out there and it's also true that the competition is tough. Where do we stand? Well that's hard to say. I am not the type of person who checks out search engine rankings every day. It's more important for us that our members and visitors are satisfied with the information we provide. I always remind myself that our site is made for real people, not for Google and co.!
For a while, we used SEO tools but I found that using them did not alter our site's success in the long run. I have a basic understanding of SEO and I believe that it is enough for BonusParadise.com's operations. In my opinion, it is more important to provide good content and useful information for your visitors and focus on that.
GAV: What are the strong points of Bonus Paradise, and what makes it stand out from the other websites?
Marina: Do we stand out from others? Even if that were true, it would feel kind of arrogant to admit that! I tend to focus on the fact that there are always things that can be improved, and there are always new things you need to learn about the business.
You asked about strong points. One of which I am proud of is the fact that we are a very stable site. We've been online for many years and we are on active on our forum every single day! Even on weekends and holidays Mike and/or myself are always checking at the forum and keeping abreast of what's happening in the industry.
GAV: How did you start and what bumps did you have to overcome after the launch of the website?
Marina: When I was still living in Austria, I started a free forum about online gambling. I loved playing online and wanted to create a like-minded community with other players from around the world. I liked the fact we could discuss online gambling and that I could help them with good information on a free forum. After a few months I started making money from this forum.
One day we realized that we were receiving no more traffic from Google. We learned that a free hosted forum is not a good idea and you do not have sufficient access to your website. We also found that Google de-indexed all our pages from the free forum (although we never found out the reason) and so we started to build a forum at Bonusparadise.com. We had to start everything from zero, which meant that could not migrate members from the free forum and also none of the content. That was a tough lesson to learn but we believe that we only improved the second time around!
GAV: We have browsed your website and forum and found great quality content. Do you write it yourself or do you have a team of people writing for you? How many online casino reviews are there on your website?
Marina: I have several excellent contributors to our site, one of them being Renee from Quality Writing Services (qualityws.com). I also write some content myself, although because my native language is German, it's easier for me to do so in German obviously.  There are approximately 50 casino reviews on our site, but as you know, we add fresh content on a very regular basis so that number will only grow.
GAV: Is it hard to keep the content fresh and relevant, especially when a lot of fluff and nonsense appear on the web on a daily basis?
Marina: Yes, of course. But we do our best and we believe we're doing a good job providing interesting and relevant information to our readers.
GAV: We are sure that you receive many messages from Affiliate Managers on a daily basis showcasing their products. You, of course, select them by the brands they work with; but what are your thoughts on how Affiliate Manager – Affiliate relationships should be built?
Marina: Honesty is very important! Like all other relationships in life, it wouldn't work without complete honesty from Day One. I also like to maintain personal contact via Skype. There are some things you just can't get across via email! What else? It's very important for me to have a contact for player relations. I was told by one affiliate manager: "Sorry, I can't help you with this player's complaint. I am your affiliate manager and I'm not responsible for player support…" That really upset me, especially since he couldn't give me another person to contact about the problem – only the standard casino support.
GAV: How do you see the future of the online gambling industry? For instance, will it become a truly global phenomenon in the near future?
Marina: Definitely! I've been long enough in this industry to say with absolute certainty that online gambling will become even more popular than it already is. But don't only take my word for it. I read recently that analysts predict that the online gambling industry will be worth $4 BILLION by 2020 – and that's only 3 years away! There is no doubt that gamblers like what they see in online gambling. It is very convenient for players as they don't need to travel far to visit a casino. They also aren't limited to the opening and closing hours of the casino, and you can literally play 24/7, every day of the year and from wherever you happen to be. Also, players like the fact that they have literally hundreds of games at their fingertips – you won't find a range that big in any land-based casino. And of course, we also can't ignore the fact that mobile gambling is one of the fastest growing industries in the world. As technology improves and graphics and sound features get better, players are able to enjoy incredibly realistic casino experiences in the palm of their hands.
GAV: Would you change something in the online casino legislation?
Marina: Every country has its own legislation and governments are making their decisions based on what they feel is good for the people. I believe that there has to be some regulation when it comes to online gambling, as there should be for any type of industry. However, I feel that sometimes authorities aren't in touch with what recreational gamblers are after. In their bid to protect problem gamblers (which make up a truly tiny percentage of the industry), the laws and regulations come across as being archaic. It's kind of throwing the baby out with the bathwater. The entertainment factor, as well as the millions of euros that the industry contributes to local governments is sometimes overlooked when laws are made. Anyway, we can't forget that this is still considered a fledgling industry and the issue of regulation should be seen as a learning curve. I believe that world governments will eventually find a happy medium.
GAV: Name one change that you would want to see in the online casino affiliate ecosystem.
Marina: That would be: Legalization – Regulation – Protection… Unfortunately, we affiliates sometimes have bad experiences because of the lack of legalization, regulation and protection. For example, we've come across affiliate programs that change their terms retroactively, and it has been known for some programs to even go rogue …..
GAV: What advice would you offer newbies who are looking to venture into this industry?
Marina: I would say: Build a good website that contains unique and useful content. Make sure to list reputable brands. It is very important that the brands treat players well (and us affiliates too of course!)
GAV: Do you usually attend any iGaming/online casino conferences? If so, which one is your favorite and tell us why?
Marina: I've attended a conference in Amsterdam and my plans are definitely to attend more in the future. I'm not a great fan of traveling and as we have a young daughter at home, I'll keep these plans on the back-burner for now. I'm sure things will change as she gets older.
GAV: What do you think the chances are for Eastern Europe on becoming a potential gaming hotpot in the future? Where do you think the region must improve upon?
Marina: I believe it will take some time still until we will find good player potential in Eastern European Countries. I would predict another decade or so but the market is very dynamic so who knows.
GAV: Alright, now here comes the fun part: do you have a favorite celebrity?
Marina: LOL! Oh… there are so many celebrities! Naah, can't think of a favorite off the top of my head.
GAV: Name a country or region in Eastern Europe where you'd like to travel?
Marina: As said before, I don't really have the travel bug. But maybe Hungary would be nice to visit one day.
GAV: Where would you NOT want to travel in Eastern Europe?
Marina: I can't really think of an Eastern Europe country which I would not like to travel to. I think you can find interesting things and people everywhere.
GAV: What is your opinion about GAV (GamblingAffiliateVoice.com)?
Marina: I'm impressed with the work that you put in to build a community of fellow affiliates and to create a safe and innovative climate for us all to work in. I love the articles on your platform and I always find something interesting to read.
GAV: Thank you very much for your time Marina, we appreciate it, keep up the good work and don't be a stranger!
Rightlander partners with BetBull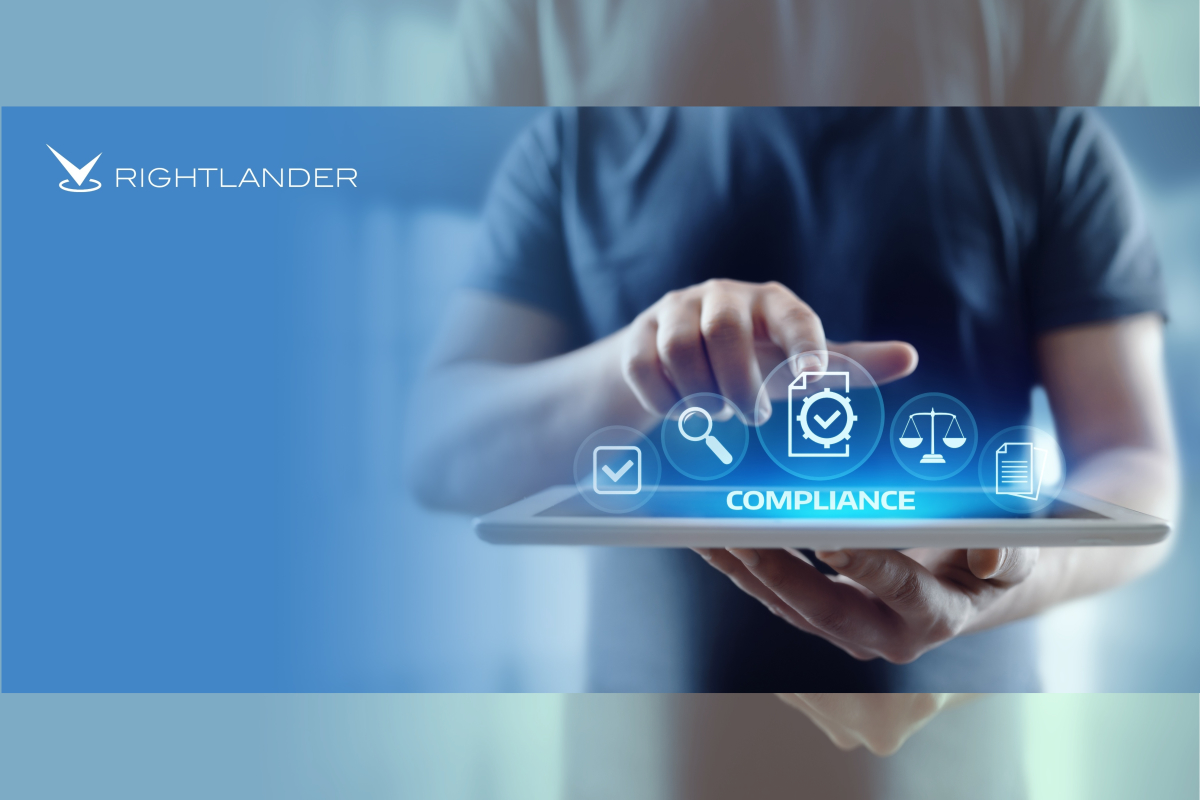 Supplier to help tier one operator improve affiliate compliance
Rightlander.com, the ground-breaking compliance platform has signed a deal with BetBull to help them improve affiliate compliance and boost responsible gambling measures.
Nicole Mitton, Head of Customer Success at Rightlander.com, said: "It's great to see operators like BetBull partnering with Rightlander to ensure adherence to advertising regulations. These efforts are not only noteworthy from a regulatory point of view, but are also a solid indicator that BetBull are invested in protecting the interests of their stakeholders, affiliates and players in regulated markets."
Rightlander will offer its technology which encompasses a comprehensive range of affiliate compliance tools which include the Automated Compliance Monitor, a PPC Monitor and a Proactive Affiliate Finder allowing BetBull to remain proactive and in control of their affiliate marketing.
Gabrielle Mallia, BetBull said: "We decided to opt for Rightlander because of its ability to give further visibility into our affiliate's practices. The PPC Monitor is particularly key in allowing us to ensure adherence to policies specifically related to keywords and geos of promotion. Rightlander increases the efficiency in our compliance monitoring with its wide scope and allows us to quickly identify any breaches should they occur."
The Automated Compliance Monitor helps detect non-compliant content across territories including the United Kingdom, Sweden, Denmark, Australia and the United States. The monitor flags potential violations such as missing terms and conditions, outdated offers, incorrect marketing assets allowing BetBull to remain compliant according to their jurisdiction's regulations.
The Proactive Affiliate Finder scans millions of web pages every month to identify new and prominent sites and the innovative PPC Monitor identifies harmful ads to stop them from appearing on an operator's branded keywords.
1xBet Partners: An affiliate program that stands out from the crowd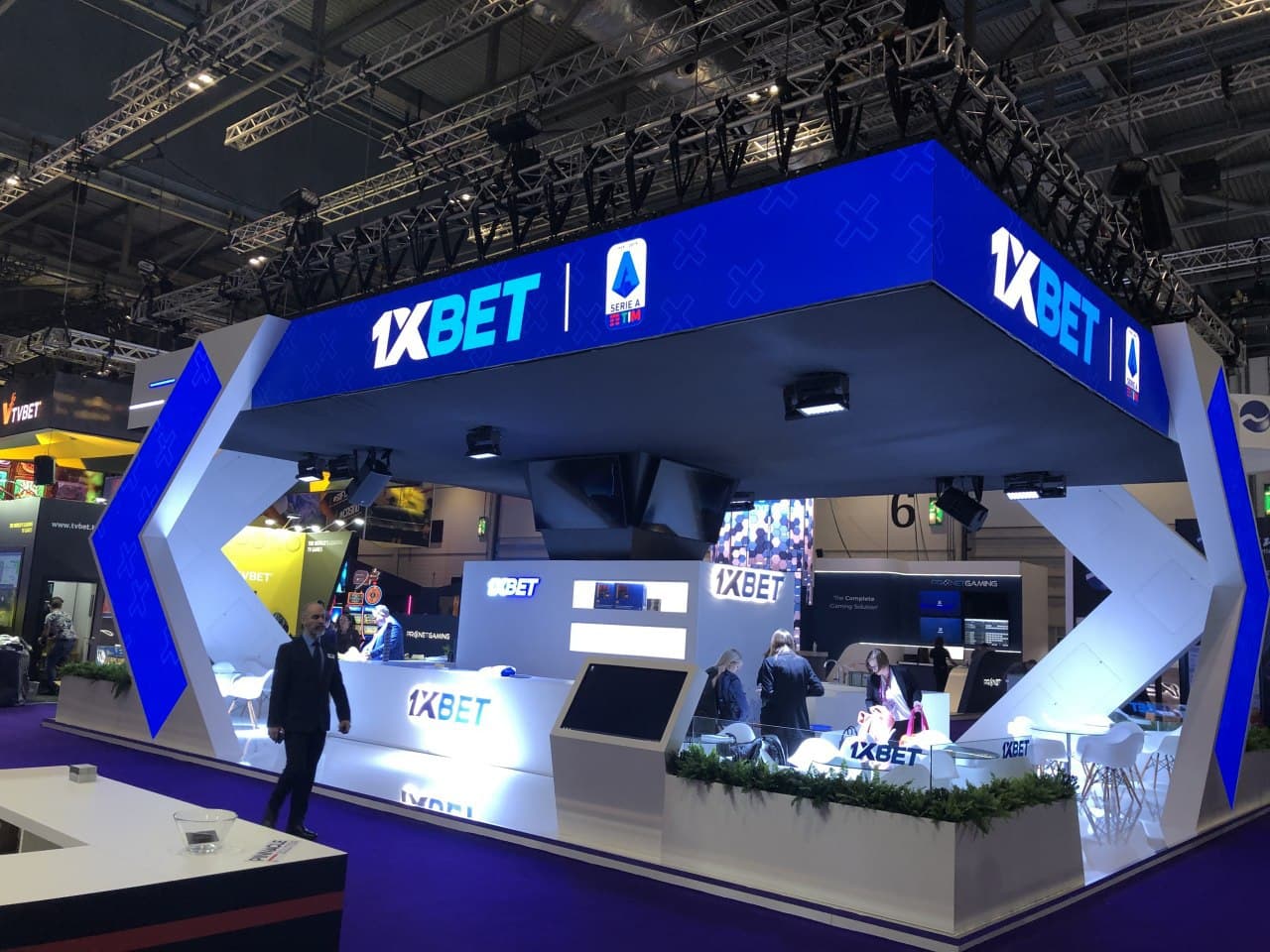 Nominated for the Affiliate Program of the year at the Global Gaming Awards, the 1xBet Team reveals how the bookmaker has built a 30,000-strong network of healthy partnerships across the globe, with each 1xBet Partner receiving feedback and exclusive promotional materials to ensure they accurately represent the 1xBet brand of quality and success.
iGT: How important are affiliates to the betting industry and, in particular, 1xBet?
1xBet Team: The mechanics of affiliate programs make affiliates a vital part of any industry. Betting is no exception because also, thanks to partners, brands manage to increase growth rates. This is quantifiable, with key indicators being new users, deposits, player activity.
We have great respect for the 1xBet affiliate program participants who introduce their audience to our brand. We have more than 30 thousand partners from all over the world on our side, and this list includes both the owners of huge sites and novice bloggers, for example.
The contribution of each affects the results that we achieve. Therefore, a partnership is a two-way road. After all, we, in turn, offer affiliates favourable terms of cooperation.
iGT: What is the key to a successful affiliate program?
1xBet Team: Today, the number of affiliate programs is growing, including among bookmakers, and you need to be able to stand out. How to do it? There may be different approaches here: someone offers high commission rates, someone has an original approach to communication, and someone invents new models of cooperation.
We constantly evaluate our work in the area of ​​partnership programs. Our positive results are reflected in victories and nominations at prestigious awards. For example, this year, we were nominated for the Affiliate Program of the year at the Global Gaming Awards. This is a good sign that we are continuing to move in the right direction.
iGT: How has 1xBet assisted its affiliates to overcome challenges and reach their target markets?
1xBet Team: An affiliate program is a good opportunity to make your project profitable. For many of our affiliates, working with us is their primary source of income.
We are fully aware that partners have their own goals and challenges, and therefore we make collaborating with us reliable and orderly. Each partner can count on feedback and receiving exclusive materials for publication. We stand for quality, and we need partners to convey information about our brand correctly.
1xBet Partners is a story about healthy partnerships, where both parties try to give their maximum to achieve the optimal results.
iGT: What feedback have you received from affiliates over the last year?
1xBet Team: We have received many positive messages from affiliates. 2021 is turning out to be a great year because it's been an exciting sports season: the Euro, the Olympics and dozens of other events. Therefore, we prepared various large promotions for all these activities.
This allowed partners to monetise their traffic, and for us – to introduce new users, who could bet on their favourite sports, to this feast of sporting action.
Let's not forget that 1xBet is also a prominent player in the esports arena. We have major agreements with ESL and WePlay, an excellent range of betting options, plus attractive promotions dedicated to top tournaments. This only expanded the potential for cooperation with us, especially for those sites that do not gravitate towards sports.
In short, the partners are excited about how things are going in 2021. We are too.
iGT: How do you plan to continue to support and help grow your affiliates in the future?
1xBet Team: We have a number of ideas on how to make our affiliate program even better. Of course, we are constantly working on improving what we have, but we also have new ideas in our plans.
We would not want to reveal all our cards yet, but the partners will definitely be happy with any new methods adopted by 1xBet Partners. Stay tuned!
Blexr has been crowned Best Casino Affiliate at this year's IGB Affiliate Awards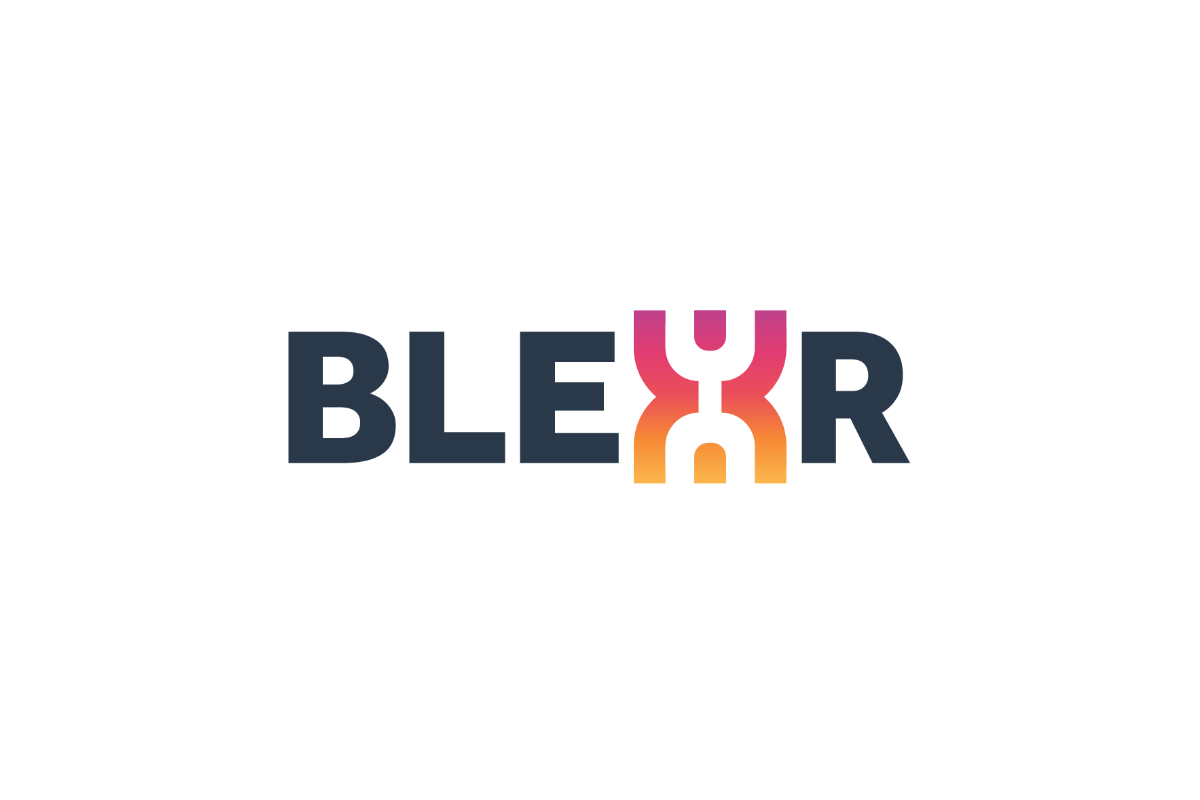 The IGB judges said the company's innovative work with SEO "helped Blexr stand out as a winner, and we liked the deposit guarantee that they offer to their customers".
The judges added: "Their selective way of working means Blexr only collaborates with top quality partners, which judges felt had helped contribute to their impressive growth over the last 12 months."
IGB also mentioned how "Blexr's charitable work within the community helped them stand out as an affiliate to be highly commended".
Blexr is a lead generation company which operates in the iGaming, sportsbook and forex affiliate markets. It also owns the Home Grounds website, which serves a community of home baristas.
Ian Hills, Blexr's general manager in Malta, said: "We're delighted and thrilled to be recognised by IGB this way.
"We pride ourselves on recruiting smart people with innovative ideas and winning a prestigious award like this one is a lovely way for the whole team to be rewarded for their hard work and dedication."