The Top 10 Benefits For Attending LAC 2017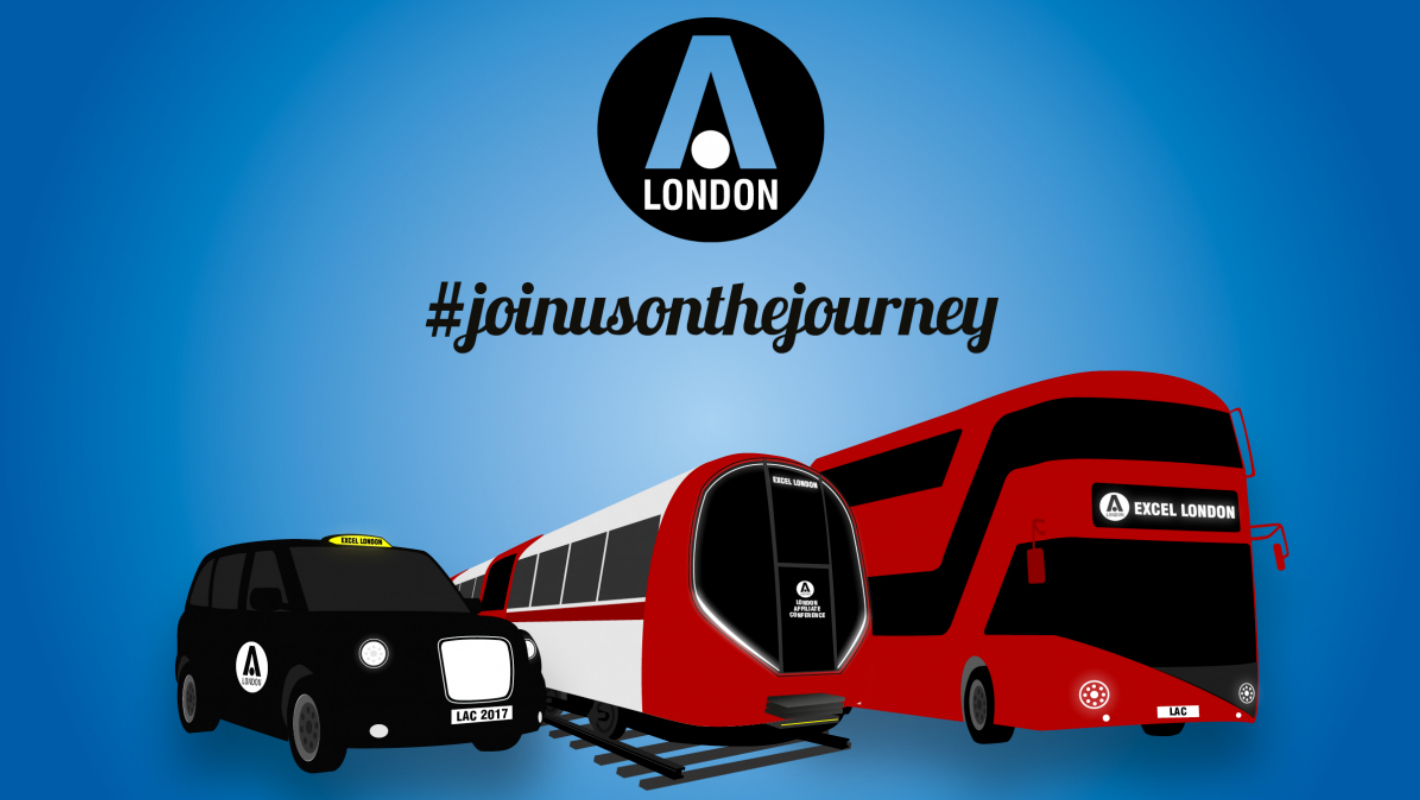 The London Affiliate Conference 2017 is getting closer and closer by the day, once Christmas and the New Year's Eve are done it's only five weeks away. To help make things more easier for you to justify attending, have a look at the top 10 list with benefits for attending the event.
10. LAC is bigger and better and they've moved to the Excel 
As you already know, the 2017 London Affiliate Conference 2017 will take place at the ExCeL London for the first time ever. This means that the organizers are able to attract even more exhibitors and affiliate programs for you to start a business relationship with and there will be also more delegates for you to network with.
9.  Attend the industry's most recognised and respected affiliate awards ceremony
The iGB Affiliate Awards will take place on Saturday the 11th February 2017 and all attendees of LAC 2017 can get a free ticket. The underlying theme at this year's awards will be MOMENTUM. Next year's awards will be focused on what companies have done to maintain and grow their position over the last 12 months and how that separates them from the rest of the crowd. The awards are always an entertaining event with an exciting theme, there really is no better way to celebrate the success and progression of the iGaming affiliate industry.
8. Official hotel: Grange Hotel, Tower Bridge
LAC 2017's official hotel is the Grange Hotel, Tower Bridge, it's one of the best five star hotels in London. With a great bar, a great atmosphere and gorgeous rooms, the Grange is the perfect place to stay during your visit to London. You're sure to be able to have those extra meetings on the days before and after the event in a relaxed and comfortable environment. To book your place at the official hotel, get in touch with our hotel booking partner at Ricardo@iGBAffiliateHotels.com.
7. Super easy journey to the Excel 
We know it's not quite in walking distance, but the journey to the ExCeL is super easy. If you're staying in London just jump on the DLR (Docklands Light Railway) and it's a ten-minute ride (and it's much cheaper than a taxi/cab across London). If you're flying in, you can fly direct to London City and be at the venue in just a five-minute taxi ride.
6. Everything you could ever want is at the O2 arena (and it's just an airline ride away)
The LAC 2017 opening night party will take place at Brooklyn Bowl within the O2 Arena, Brooklyn Bowl is a super exciting venue that offers something a little bit different to usual. You can get from the ExCeL to The O2 by taking a 10 minute ride on the Emirates Airline across the docklands. Away from our party, the O2 is a brilliant place for you to treat your team or take out a client for dinner as it also has an extensive catalogue of bars and restaurants.
5. If you're attending ICE, you can make a week of it! (psst… iGB Affiliate's are running the affiliate seminar at ICE)
The London Affiliate Conference takes place the day after ICE Totally Gaming. With both events taking place at the ExCeL it is now even easier for you to extend your stay in London to include both events. iGB Affiliates will also be creating the affiliate seminar, looking at Affiliate marketing in the USA, in partnership with Clarion Gaming during ICE.
4. Networking in London is going to be even better in 2017
The networking events at this year's conference are set to be the most exciting for years. During the opening night party, attendees will be heading to Brooklyn Bowl, a quirky venue in the O2 arena with bowling lanes (yes, the VIP tables will include a private bowling lane). The Saturday night party will be the iGB Affiliate Awards, keep an eye out for an exciting venue and an even more exciting theme.
3. Space at the London Affiliate Conference 2017 is fully booked
iGB Affiliates are delighted to say that all available exhibition space at the 2017 London Affiliate Conference and Financial Partners Expo has been booked in record time. That means you are guaranteed to meet some of the most exciting companies during your visit to London.
2. The conference tracks have been  completely revamped to guarantee good content all day long
The organizers are in the process of completely revamping the conference tracks at the London Affiliate Conference 2017. While they can't give us all of the details right now, make sure you keep your eyes peeled for their full announcement. One thing that we can say is that the changes will make the conference sessions more exciting, more relevant and even more useful to you and your business.
1. The most impressive affiliate attendee numbers  in the iGaming affiliate industry
A lot of other events in the iGaming space claim they attract hundreds of affiliates to their shows, while this is impressive there really is only one show that wins when it comes to attracting  affiliates. The London Affiliate Conference is set to welcome over 3000 affiliates to the Excel over two days of conferencing. Let's not beat around the bush, there really is no other event in the iGaming affiliate space that comes close to matching our affiliate numbers.
These are the top 10 benefits of attending the London Affiliate Conference in 2017. You can Book your place at the show by clicking here .
Casinomeister and First Look Games join forces to benefit Affiliate Webmasters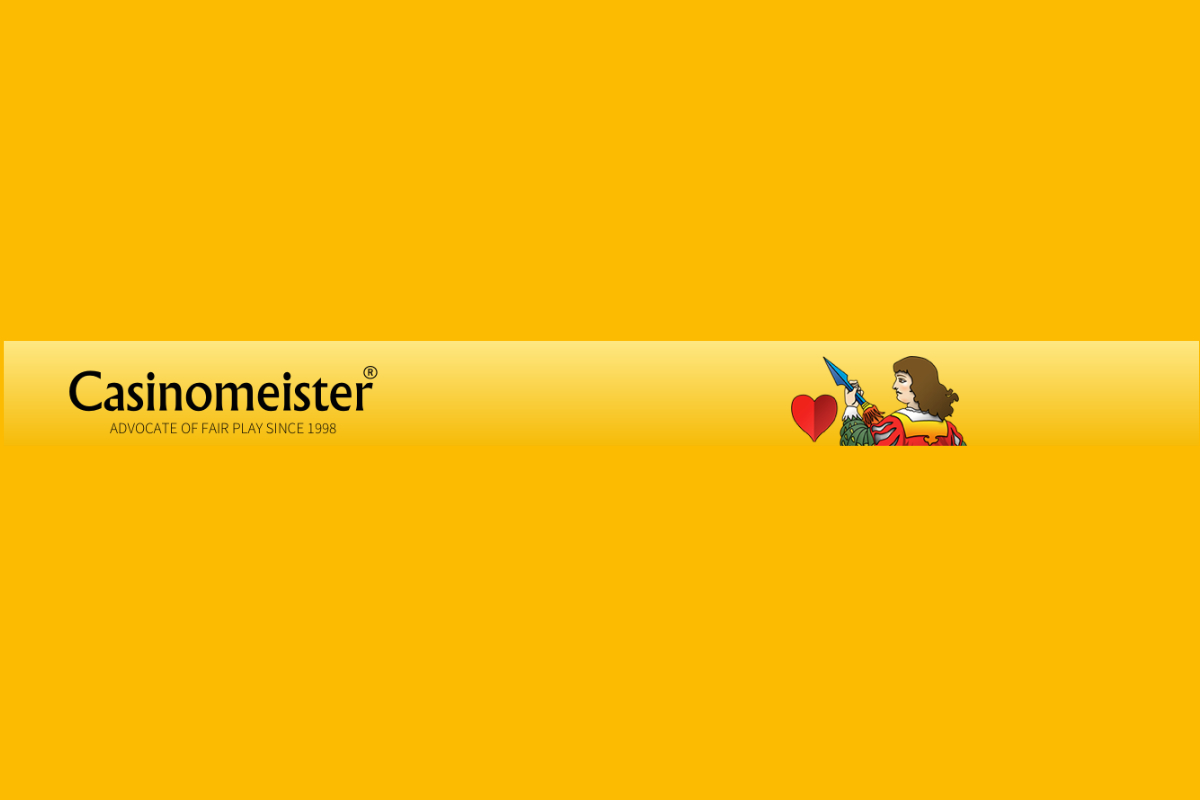 Casinomeister, the advocate of fair play, has joined forces with First Look Games to enable affiliate webmasters that participate in the Casinomeister Forum to take advantage of First Look Games award winning provision of game content.
This week has seen the introduction of the First Look Games widget within the Webmasters Corner of the forum and fully accessible to members of the forum groups 'Webby' and 'Webmeister'.
First Look Games provide publishers with access to the latest game content, information and creatives provided by the numerous casino game developers it works with. The facility of the First Look Games widget on the Casinomeister forum allows members to grab the latest game content and information without having to leave the site.
Speaking about the collaboration with First Look Games which sees Casinomeister.com become the first site to employ their widget, Bryan Bailey, Director of Casinomeister stated: "I believe that First Look Games will be instrumental in providing affiliate webmasters up-to-date crucial information about popular games and new releases. This data, to include RTPs and other game specific information, will not only make the webmaster's site more informative, but it will enhance the user experience of the player."
Co-Founder of First Look Games, Industry veteran Tom Galanis, commenting on the link up with Casinomeister, said: "We're really excited to bring affiliates the ability to download game information and marketing assets from the latest and greatest casino game titles offered by our wide range of game developer partners whilst browsing the Casinomeister forum."
"Those new to First Look Games can also register directly through the widget, which we feel fits in really well with the great new Webmaster's Corner on the forum."
Mr Gamble is the fast growing iGaming affiliate taking the world by storm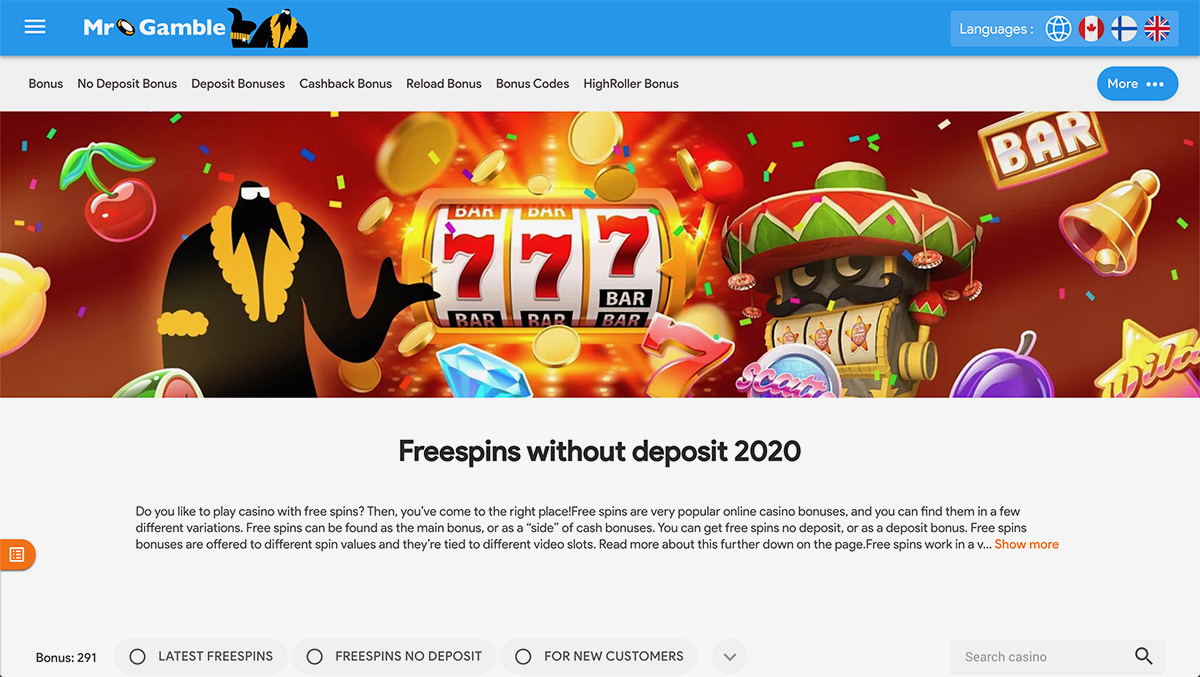 Player-friendly approach to casino comparisons sees audience grow to new highs 
In January 2019, two iGaming enthusiasts from southern Finland, Paavo Salonen and Jonas Kyllönen, created an affiliate site which follows a different path to competitors in the sector – Mr-Gamble.com was conceived to provide a user-friendly service that details the key benefits for different online casinos.
In a little over a year, the team at Mr-Gamble (owned by CashMagnet Ltd) has grown from two to sixteen people, and their site is attracting millions of views and an audience of thousands, eager to find a more discerning comparison site for online casinos.  With such impressive growth, the company is now moving to bigger offices in their adopted home town of Tallinn, Estonia.
Putting the players first has been key to this success, with the team's focus to build a casino comparison site which highlights the various benefits from leading online casino operators.  Easy-to-use filters allow players to match specific search criteria to their needs, such as high quality casino bonuses, with a brand promise to help users "find a 200% bonus in under one minute".
Moreover, with responsible gaming high on regulators agendas for 2020, not least due to COVID-19, Mr-Gamble's onboarding policies for new casinos include strict criteria to ensure player protection.  Time-out periods, self-exclusion options, financial limits, and more are all in place to reassure players that beyond the entertainment factor, their well-being is key. 
Jonas Kyllönen explains, "While our competitors focus simply on the bonus offer and a select few aspects of gaming, Mr-Gamble.com highlights things like hidden T's & C's and other small details that make up the overall quality of a casino's service and the bonuses they offer. We even include a section purely for casinos that offer free spins, allowing players to find free spin offers without deposits.  This sets us apart from old school affiliates and builds trust with our audience, resulting in a high proportion of returning visitors."
Kyllönen, who leads on all aspects of marketing for Mr-Gamble, also realises that staying plugged in to media platforms such as Twitch and Instagram enable the company to attract some of their users from the elusive millennial market.  
"In just six months", says Kyllönen, "we became the most watched slots channel on Twitch in Finland, and alongside our Instagram following, this allows us to stay in touch with our audience across multiple touch points – it's been key to our growth. We still see SEO and PPC as the main pillars of the casino affiliates sector, but complimentary channels like Twitch are both entertaining and good for business."
This well-rounded approach to the casino comparison sector is both innovative and forward-thinking, standing the company in good stead for the coming decade, during which adapting to change and staying on top of market trends will separate the men from the boys.
Mr Gamble's affiliate offering is already well-established in Finland, and in April 2020 Mr-Gamble expanded operations to more English-speaking markets including the UK and Canada. The company also plans to target the US market, with licensing currently underway, and is looking at opportunities in Asia. 
Alongside Finnish casino enquiries, the company invites English language operators from international markets, particularly in the UK and Canada, to contact silver@cashmagnet.money for more information on deals and listings. 
Announcing the launch of the Digital Marketing Mixer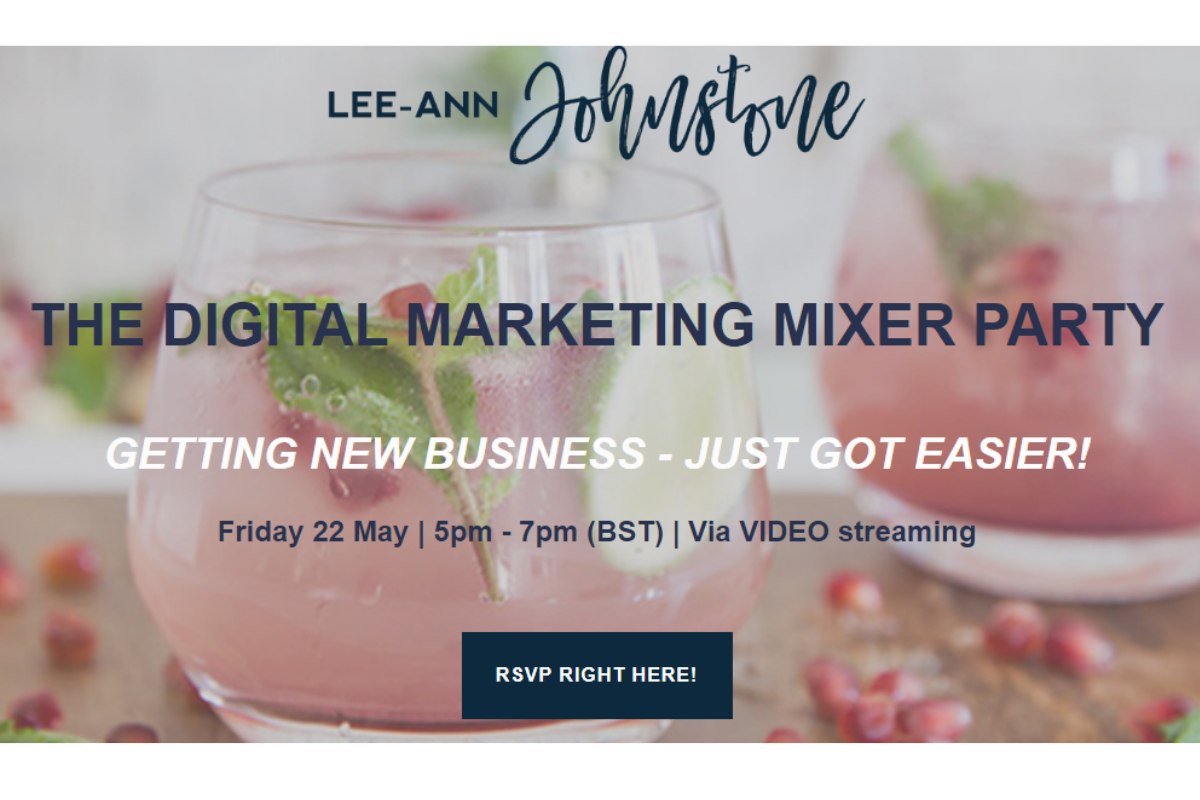 The Digital Marketing Mixer is a new networking and business event hosted by Lee-Ann Johnstone for digital and affiliate marketing professionals to connect and get new business done. This unique concept is the first of its kind and will facilitate new business and sales for delegates in attendance.
The event is FREE to attend for any digital and affiliate marketing professional and is held in collaboration with a number of leading iGaming and Affiliate Marketing brands such as Paysafe (Income Access), GPWA.org, iBet Directory and Affiliate Guard Dog who are collaborating on this inaugural new business focussed event.
Taking place on the 22 May between 5-7pm (GMT) via virtual conference streaming, this unique event is designed to help delegates get connected, secure new business and offer a fun interactive social gathering to support industry growth and business collaboration.
Lee-Ann Johnstone who is hosting the event said: "The Digital Marketing Mixer is designed to help people keep connected during lockdown, to support collaboration and to ensure businesses thrive. I understand how hard it is to keep focussed on sales with an uncertain future, and that's why I've curated an open networking event for EVERYONE in our industry to gather together, get new business done and have fa bit of fun at the same time."
Event collaborators Michael Corfman of GPWA.org said "Hats off to Lee-Ann for bringing us together for a great time in the age of social distancing." whilst Zoltán Tűndik, Co-Founder and Head of Business at Hipther Agency, comments "A marketing mixer that doesn't involve traveling. Wow! What a great, great opportunity to network. I just can't believe such events haven't taken off before and needed a pandemic to be understood."
The Digital Marketing Mixer will kick off with a live demonstration from London's leading mixologist, Philip David from (The Covent Garden Cocktail Club and Balthazar) who will demonstrate exactly how to create a cocktail or mock-tail from ingredients found in your store cupboard at home.
There will be fun icebreaker challenges and networking games to enjoy along with coordinated speed networking and sales pitch sessions. The focus of this event is to bring people together and get new business conversations – started!
Lloyd Richman, founder of iBet Directory comments: "I think given the current circumstances the Digital Marketing Mixer is a great way to meet new contacts, expand our network and gain some new business. Thankfully we have people like Lee-Ann as a driving force helping to continue to push our industry forward."
The event has already enlisted digital representatives from companies such as PokerStars, PlayUp, Betsson, Better Collective, FTD Digital, YorMedia while several other leading iGaming affiliates from both casino, sports, bingo and poker segments, SaaS product owners and agency suppliers are registered to attend.
RSVP FOR FREE and join the Digital Marketing Mixer – HERE