The Top 10 Benefits For Attending LAC 2017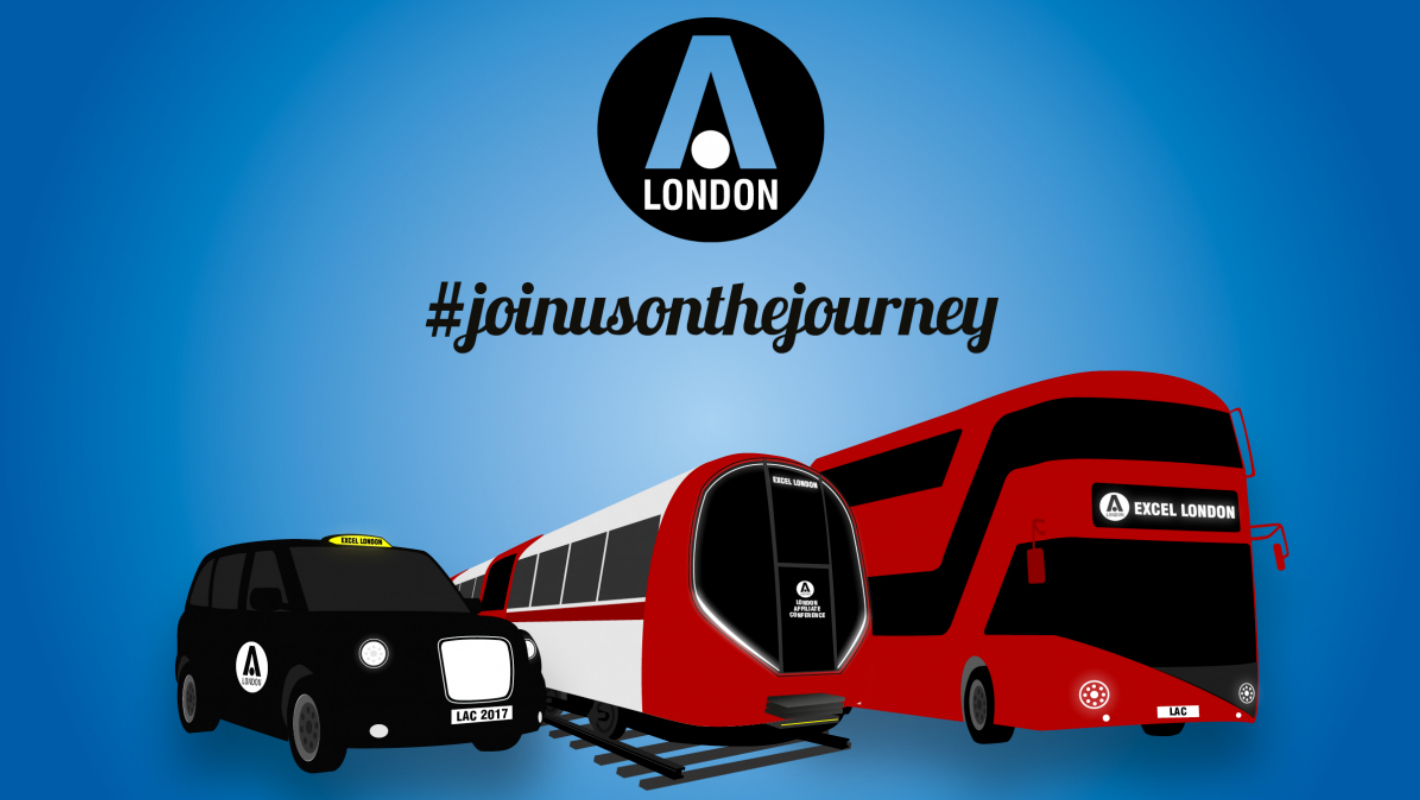 The London Affiliate Conference 2017 is getting closer and closer by the day, once Christmas and the New Year's Eve are done it's only five weeks away. To help make things more easier for you to justify attending, have a look at the top 10 list with benefits for attending the event.
10. LAC is bigger and better and they've moved to the Excel 
As you already know, the 2017 London Affiliate Conference 2017 will take place at the ExCeL London for the first time ever. This means that the organizers are able to attract even more exhibitors and affiliate programs for you to start a business relationship with and there will be also more delegates for you to network with.
9.  Attend the industry's most recognised and respected affiliate awards ceremony
The iGB Affiliate Awards will take place on Saturday the 11th February 2017 and all attendees of LAC 2017 can get a free ticket. The underlying theme at this year's awards will be MOMENTUM. Next year's awards will be focused on what companies have done to maintain and grow their position over the last 12 months and how that separates them from the rest of the crowd. The awards are always an entertaining event with an exciting theme, there really is no better way to celebrate the success and progression of the iGaming affiliate industry.
8. Official hotel: Grange Hotel, Tower Bridge
LAC 2017's official hotel is the Grange Hotel, Tower Bridge, it's one of the best five star hotels in London. With a great bar, a great atmosphere and gorgeous rooms, the Grange is the perfect place to stay during your visit to London. You're sure to be able to have those extra meetings on the days before and after the event in a relaxed and comfortable environment. To book your place at the official hotel, get in touch with our hotel booking partner at Ricardo@iGBAffiliateHotels.com.
7. Super easy journey to the Excel 
We know it's not quite in walking distance, but the journey to the ExCeL is super easy. If you're staying in London just jump on the DLR (Docklands Light Railway) and it's a ten-minute ride (and it's much cheaper than a taxi/cab across London). If you're flying in, you can fly direct to London City and be at the venue in just a five-minute taxi ride.
6. Everything you could ever want is at the O2 arena (and it's just an airline ride away)
The LAC 2017 opening night party will take place at Brooklyn Bowl within the O2 Arena, Brooklyn Bowl is a super exciting venue that offers something a little bit different to usual. You can get from the ExCeL to The O2 by taking a 10 minute ride on the Emirates Airline across the docklands. Away from our party, the O2 is a brilliant place for you to treat your team or take out a client for dinner as it also has an extensive catalogue of bars and restaurants.
5. If you're attending ICE, you can make a week of it! (psst… iGB Affiliate's are running the affiliate seminar at ICE)
The London Affiliate Conference takes place the day after ICE Totally Gaming. With both events taking place at the ExCeL it is now even easier for you to extend your stay in London to include both events. iGB Affiliates will also be creating the affiliate seminar, looking at Affiliate marketing in the USA, in partnership with Clarion Gaming during ICE.
4. Networking in London is going to be even better in 2017
The networking events at this year's conference are set to be the most exciting for years. During the opening night party, attendees will be heading to Brooklyn Bowl, a quirky venue in the O2 arena with bowling lanes (yes, the VIP tables will include a private bowling lane). The Saturday night party will be the iGB Affiliate Awards, keep an eye out for an exciting venue and an even more exciting theme.
3. Space at the London Affiliate Conference 2017 is fully booked
iGB Affiliates are delighted to say that all available exhibition space at the 2017 London Affiliate Conference and Financial Partners Expo has been booked in record time. That means you are guaranteed to meet some of the most exciting companies during your visit to London.
2. The conference tracks have been  completely revamped to guarantee good content all day long
The organizers are in the process of completely revamping the conference tracks at the London Affiliate Conference 2017. While they can't give us all of the details right now, make sure you keep your eyes peeled for their full announcement. One thing that we can say is that the changes will make the conference sessions more exciting, more relevant and even more useful to you and your business.
1. The most impressive affiliate attendee numbers  in the iGaming affiliate industry
A lot of other events in the iGaming space claim they attract hundreds of affiliates to their shows, while this is impressive there really is only one show that wins when it comes to attracting  affiliates. The London Affiliate Conference is set to welcome over 3000 affiliates to the Excel over two days of conferencing. Let's not beat around the bush, there really is no other event in the iGaming affiliate space that comes close to matching our affiliate numbers.
These are the top 10 benefits of attending the London Affiliate Conference in 2017. You can Book your place at the show by clicking here .
Tipico U.S. Partners with Income Access for Affiliate Program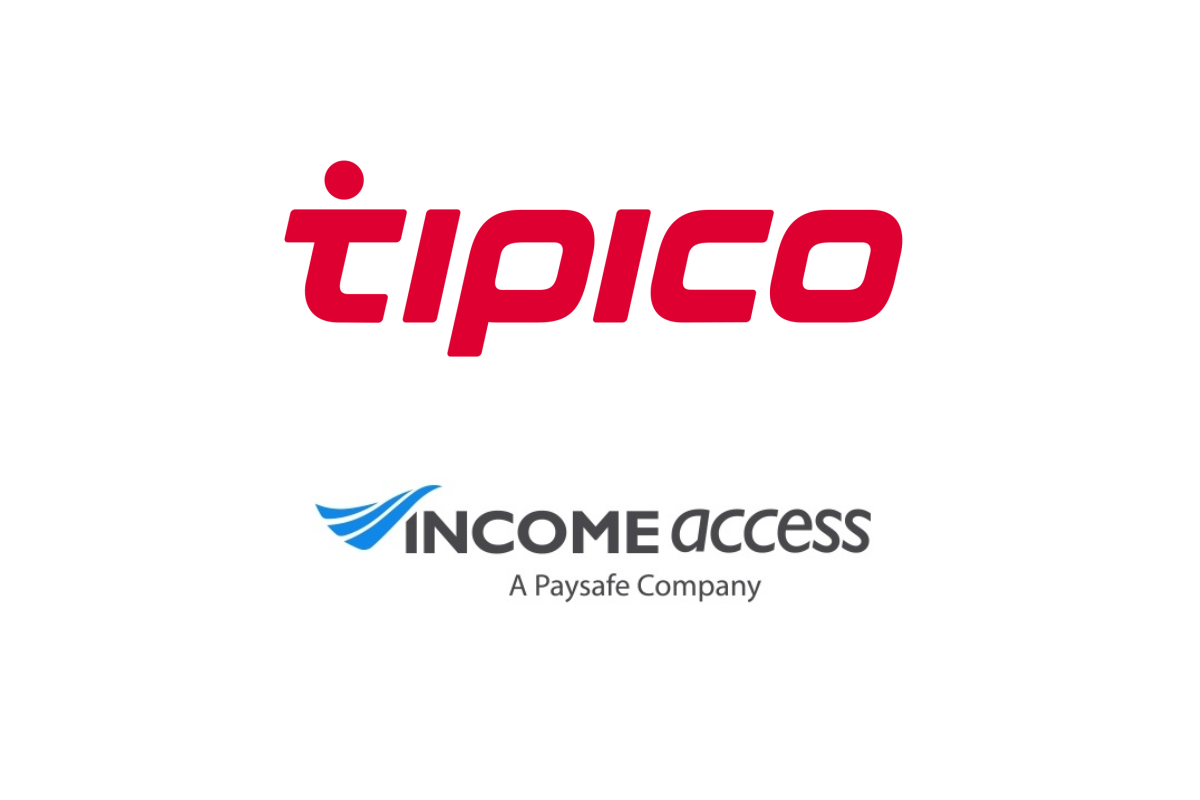 Soon to launch New Jersey-facing sportsbook to leverage Income Access' platform and affiliate management services
Tipico U.S., a division of Tipico Group, one of the largest European sports book operators, today announced a partnership with Income Access, Paysafe Group's marketing technology and services provider. The partnership will see Tipico U.S. unveil a new affiliate program in New Jersey for its imminently launching sports betting and iGaming brand, which will be managed by Income Access' team of affiliate marketing experts, while leveraging the company's technology solution.
Tipico Group, which possesses nearly 15 years of online and retail sports betting experience in Europe, is one of the few operators to use proprietary technology to power its gaming products. Regulated by the New Jersey Division of Gaming Enforcement (DGE), Tipico U.S. will officially unveil its new gaming brand to sports enthusiasts within the state in 2020.
Supporting affiliates with their acquisition and retention efforts is Income Access' affiliate software, which features comprehensive tracking and reporting tools. As the upcoming Tipico U.S. program will also be managed by the company's in-house affiliate management team, the brand will benefit from expert knowledge in affiliate recruitment, outreach, maintenance, payments and more.
The launch of the Tipico U.S. affiliate program will enable affiliates to develop and monitor digital marketing campaigns for the international sports gaming and entertainment company. Aiming to engage with active sports bettors, Tipico U.S. is a brand for players who want cutting-edge sports betting experiences. At launch, Tipico will offer simple enrollments via their mobile app, web and desktop platforms, as well as competitive player promotions.
Adrian Vella, Managing Director, U.S. Business at Tipico, said: "We're thrilled to partner with Income Access and look forward to the great work the company will be able to produce for our team. As part of our U.S. expansion, we've made sure Tipico is aligned with the best in the business, particularly those with deep experience in the regulated New Jersey market."
Keith Gormley, Head of U.S. Marketing at Tipico, added: "This partnership will serve as a key piece in our marketing strategy for both our upcoming launch in New Jersey and our expansion into other regulated markets in the U.S. Through our collaboration, we're anticipating driving high-quality players into the Tipico sports betting product."
Tara Wilson, SVP and General Manager at Income Access, Paysafe Group, said: "Sports affiliates will soon be able to promote Tipico, a well-known brand in the gaming industry, thanks to our partnership. Both our platform and management services will help affiliates establish a presence in New Jersey, while also encouraging overall program growth."
The Lottery Office Launches Affiliate Programme with Income Access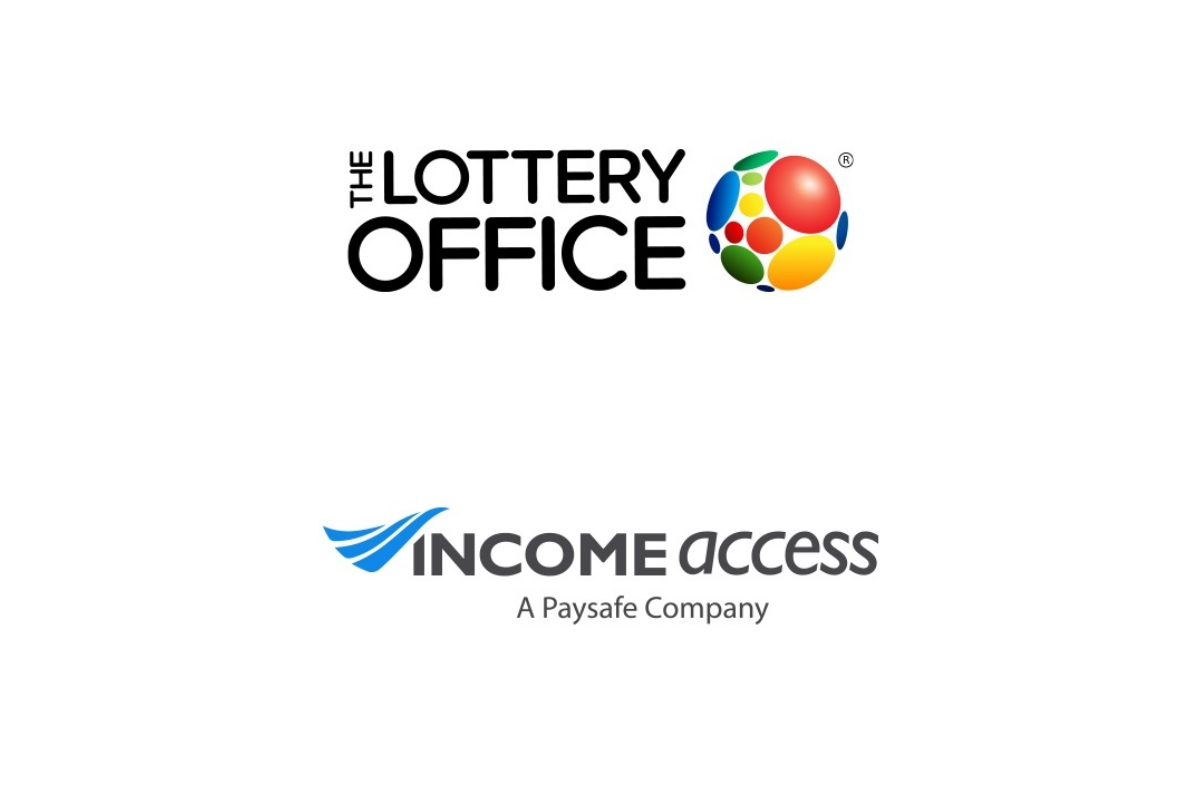 The Lottery Office, Australia's premier online lottery operator, has announced the launch of its new lottery affiliate programme with Income Access, Paysafe's marketing technology and services provider. The agreement will see the iLottery brand, which is regulated by the Northern Territory Government of Australia, leverage Income Access' comprehensive affiliate marketing software to optimise programme growth and increase affiliate partnerships in Australia.
An established brand with over 16 years of experience in the global lottery industry, The Lottery Office employs a unique business model, whereby Australian players are provided with a matching ticket, at the lottery of their choice, for major lotteries across the globe once a ticket is purchased locally. The company's portfolio includes seven of the world's biggest lottery brands such as EuroMillions®, EuroJackpot® and US Powerball®.
Part of the Global Players Network Pty Ltd, The Lottery Office is also one of a select group of online lottery operators that are licensed by the Northern Territory Government of Australia to sell tickets to Australians, allowing customers to benefit from international lottery draws.
The integration with Income Access' award-winning reporting and tracking technology will grant The Lottery Office and its affiliates access to key data and tools that can be leveraged towards their combined digital marketing efforts to maximise overall revenue growth. Furthermore, the platform features state-of-the-art ad targeting capabilities based on geo-location, time of day, device, browser and other criteria.
Qualified partners will benefit from the brand's in-house affiliate team with the long-standing history and experience required to acquire and retain high-value iLottery players. In addition, affiliates will be compensated through competitive revenue commission schemes.
Jaclyn Wood, CEO at The Lottery Office, said: "The combination of Income Access' leading affiliate software and dedicated affiliates, who will play an integral role in our advancement, gives us a powerful marketing advantage while aligning with our strategic growth plans."
Tara Wilson, SVP and General Manager at Paysafe's Income Access, said: "We're thrilled to be partnering with a company like The Lottery Office, which has such a strong presence in the Australian online lottery market, in support of its affiliate programme launch. Through our software platform, we will provide essential marketing tools to support both the growth of its affiliate channel, as well as the brand's overall exposure in Australia's expanding iLottery market."
BonusFinder.com granted Responsible Affiliates in Gambling (RAiG) membership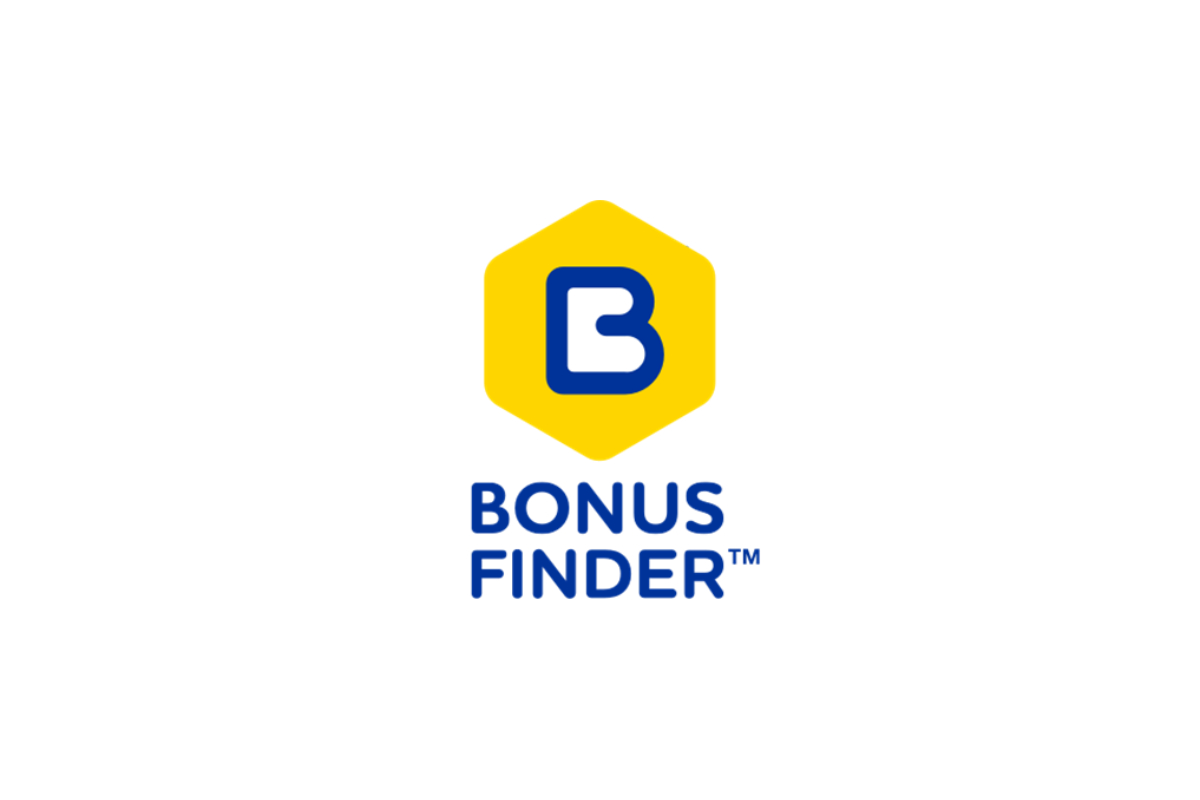 Cements company's commitment to social responsibility in UK gaming affiliate sector
BonusFinder.com has been granted membership of the Responsible Affiliates in Gambling (RAiG) body in recognition of its commitment to responsible gaming and player safety.
RAiG's mission is to raise standards in the UK affiliate sector around responsible gaming, to foster wider initiatives to promote social responsibility and help to create a safer gambling environment for consumers.
Before being granted its membership, BonusFinder.com successfully completed a third-party social responsibility audit, ensuring it fulfils the association's entry criteria as well as being compliant with a range of existing statutory and non-statutory regulations.
As a member of the RAiG, BonusFinder.com has agreed to uphold the Code of Conduct set by the association around social responsibility, business ethics and regulatory compliance.
The association was founded in 2019 with founding members including Better Collective, Oddschecker, and the Racing Post.
Fintan Costello, Managing Director, BonusFinder.com, said: "Ever since we started the business a year ago we have been firmly committed to ensuring the highest levels of compliance and licensing, with player safety our number one priority.
"Being granted a membership to RAiG further cements this pledge and we look forward to working together with the association and its members to share knowledge and experience and to ensure that best practices and standards are upheld in the affiliate industry."
Clive Hawkswood, Chairman of RAiG, said: "We are thrilled to welcome BonusFinder as a member as we continue our work to promote the socially responsible marketing of gambling products.
"Our members want to go beyond what's required and recognise the role that affiliate marketing providers must play as part of wider industry initiatives in the UK to promote social responsibility and a safer gambling environment for consumers."
BonusFinder.com was founded in 2019 with a simple goal to allow people to "play with more" at their favourite casino or sportsbook and operates in several European markets and holds affiliate licences in five US states.