The Top 10 Benefits For Attending LAC 2017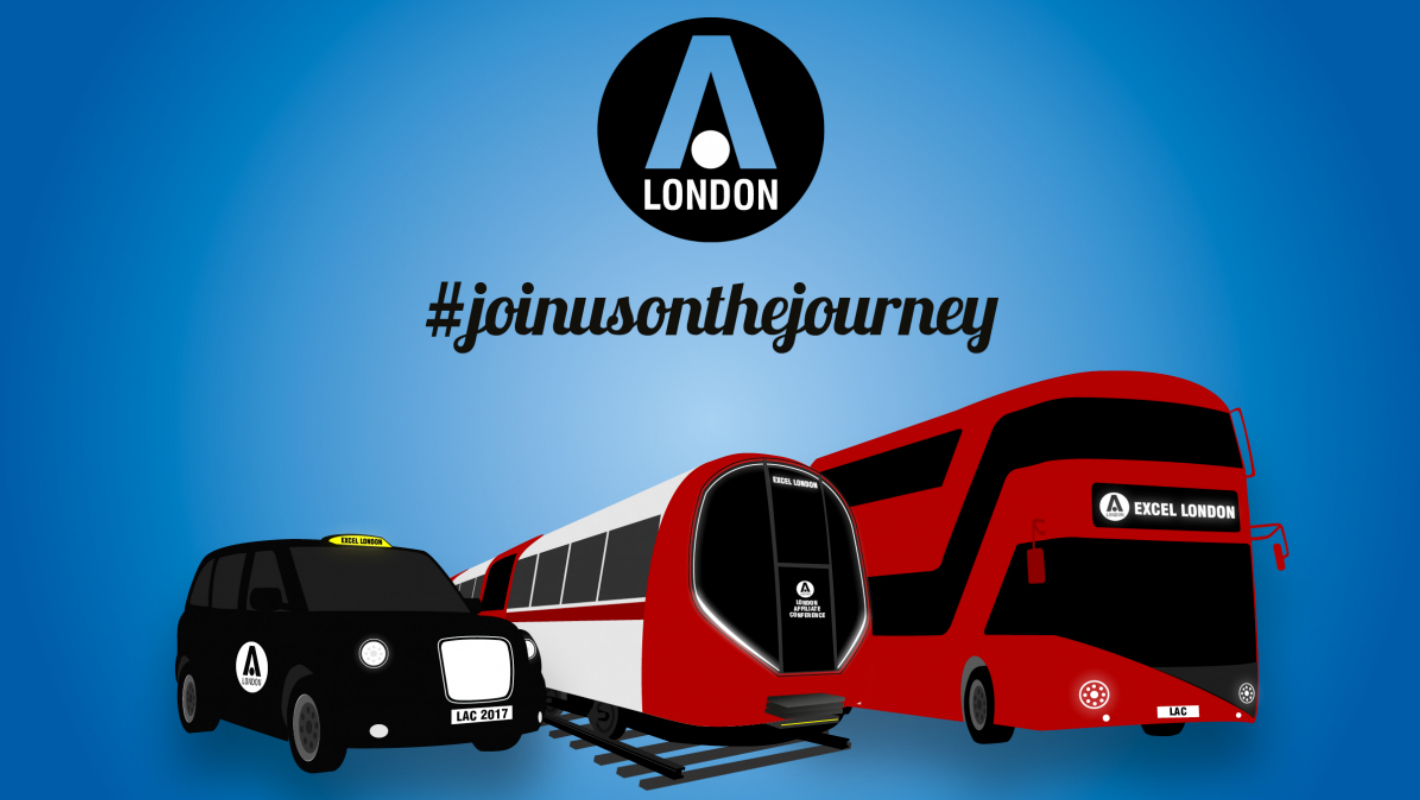 The London Affiliate Conference 2017 is getting closer and closer by the day, once Christmas and the New Year's Eve are done it's only five weeks away. To help make things more easier for you to justify attending, have a look at the top 10 list with benefits for attending the event.
10. LAC is bigger and better and they've moved to the Excel 
As you already know, the 2017 London Affiliate Conference 2017 will take place at the ExCeL London for the first time ever. This means that the organizers are able to attract even more exhibitors and affiliate programs for you to start a business relationship with and there will be also more delegates for you to network with.
9.  Attend the industry's most recognised and respected affiliate awards ceremony
The iGB Affiliate Awards will take place on Saturday the 11th February 2017 and all attendees of LAC 2017 can get a free ticket. The underlying theme at this year's awards will be MOMENTUM. Next year's awards will be focused on what companies have done to maintain and grow their position over the last 12 months and how that separates them from the rest of the crowd. The awards are always an entertaining event with an exciting theme, there really is no better way to celebrate the success and progression of the iGaming affiliate industry.
8. Official hotel: Grange Hotel, Tower Bridge
LAC 2017's official hotel is the Grange Hotel, Tower Bridge, it's one of the best five star hotels in London. With a great bar, a great atmosphere and gorgeous rooms, the Grange is the perfect place to stay during your visit to London. You're sure to be able to have those extra meetings on the days before and after the event in a relaxed and comfortable environment. To book your place at the official hotel, get in touch with our hotel booking partner at Ricardo@iGBAffiliateHotels.com.
7. Super easy journey to the Excel 
We know it's not quite in walking distance, but the journey to the ExCeL is super easy. If you're staying in London just jump on the DLR (Docklands Light Railway) and it's a ten-minute ride (and it's much cheaper than a taxi/cab across London). If you're flying in, you can fly direct to London City and be at the venue in just a five-minute taxi ride.
6. Everything you could ever want is at the O2 arena (and it's just an airline ride away)
The LAC 2017 opening night party will take place at Brooklyn Bowl within the O2 Arena, Brooklyn Bowl is a super exciting venue that offers something a little bit different to usual. You can get from the ExCeL to The O2 by taking a 10 minute ride on the Emirates Airline across the docklands. Away from our party, the O2 is a brilliant place for you to treat your team or take out a client for dinner as it also has an extensive catalogue of bars and restaurants.
5. If you're attending ICE, you can make a week of it! (psst… iGB Affiliate's are running the affiliate seminar at ICE)
The London Affiliate Conference takes place the day after ICE Totally Gaming. With both events taking place at the ExCeL it is now even easier for you to extend your stay in London to include both events. iGB Affiliates will also be creating the affiliate seminar, looking at Affiliate marketing in the USA, in partnership with Clarion Gaming during ICE.
4. Networking in London is going to be even better in 2017
The networking events at this year's conference are set to be the most exciting for years. During the opening night party, attendees will be heading to Brooklyn Bowl, a quirky venue in the O2 arena with bowling lanes (yes, the VIP tables will include a private bowling lane). The Saturday night party will be the iGB Affiliate Awards, keep an eye out for an exciting venue and an even more exciting theme.
3. Space at the London Affiliate Conference 2017 is fully booked
iGB Affiliates are delighted to say that all available exhibition space at the 2017 London Affiliate Conference and Financial Partners Expo has been booked in record time. That means you are guaranteed to meet some of the most exciting companies during your visit to London.
2. The conference tracks have been  completely revamped to guarantee good content all day long
The organizers are in the process of completely revamping the conference tracks at the London Affiliate Conference 2017. While they can't give us all of the details right now, make sure you keep your eyes peeled for their full announcement. One thing that we can say is that the changes will make the conference sessions more exciting, more relevant and even more useful to you and your business.
1. The most impressive affiliate attendee numbers  in the iGaming affiliate industry
A lot of other events in the iGaming space claim they attract hundreds of affiliates to their shows, while this is impressive there really is only one show that wins when it comes to attracting  affiliates. The London Affiliate Conference is set to welcome over 3000 affiliates to the Excel over two days of conferencing. Let's not beat around the bush, there really is no other event in the iGaming affiliate space that comes close to matching our affiliate numbers.
These are the top 10 benefits of attending the London Affiliate Conference in 2017. You can Book your place at the show by clicking here .
Special Offer: Combo Ticket to Two Affiliate Marketing Conferences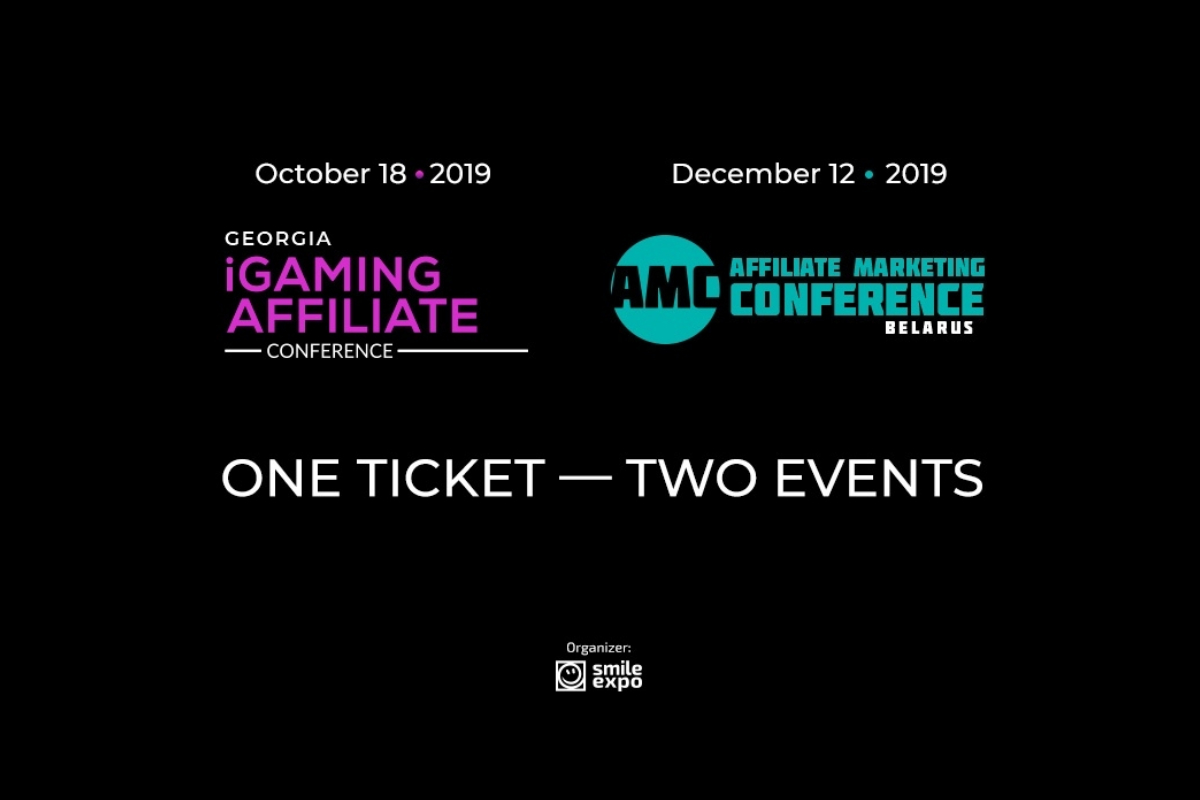 A special offer for those interested in earnings on the gambling business and popular white niches.
Buy a single combo ticket and attend two events – Georgia iGaming Affiliate Conference in Tbilisi and Affiliate Marketing Conference Belarus in Minsk.
Activities in Minsk
Conference topics: arbitrage in such sectors as commodities, finance, pharmaceutics, dating, and mobile apps. Speakers will provide case studies as well as reveal how to create advertising offers and monetize traffic.
The event is aimed at webmasters, affiliates, arbitrage specialists, representatives of СРА networks and affiliate programs, and everyone engaged in online marketing.
Activities in Tbilisi
Experts will talk about taxes and regulation of the Georgian gambling industry, advantages of the local gambling market, relevant tools for customer acquisition in land-based and online casinos.
The conference will be useful to those earning on the gambling business or desiring to set up their own profitable business.
Terms
Both events separately without an afterparty will cost approximately €200. The price of the combo ticket is €150. The first 10 tickets are available at the lowest cost – only €100.
The combo ticket includes:
access to the Business category at both conferences;
access to the exhibition area;
presentations by speakers involved in both events;
a discount on hotel accommodation;
access to the party in Tbilisi.
The offer is valid until October 17.
Use the unique opportunity and hurry up to buy the ticket at the best price.
The program and details of Georgia iGaming Affiliate Conference >>>
How to Stand Out on Georgia's Profitable Gambling Market? Leading Experts to Discuss Best Practices at Georgia iGaming Affiliate Conference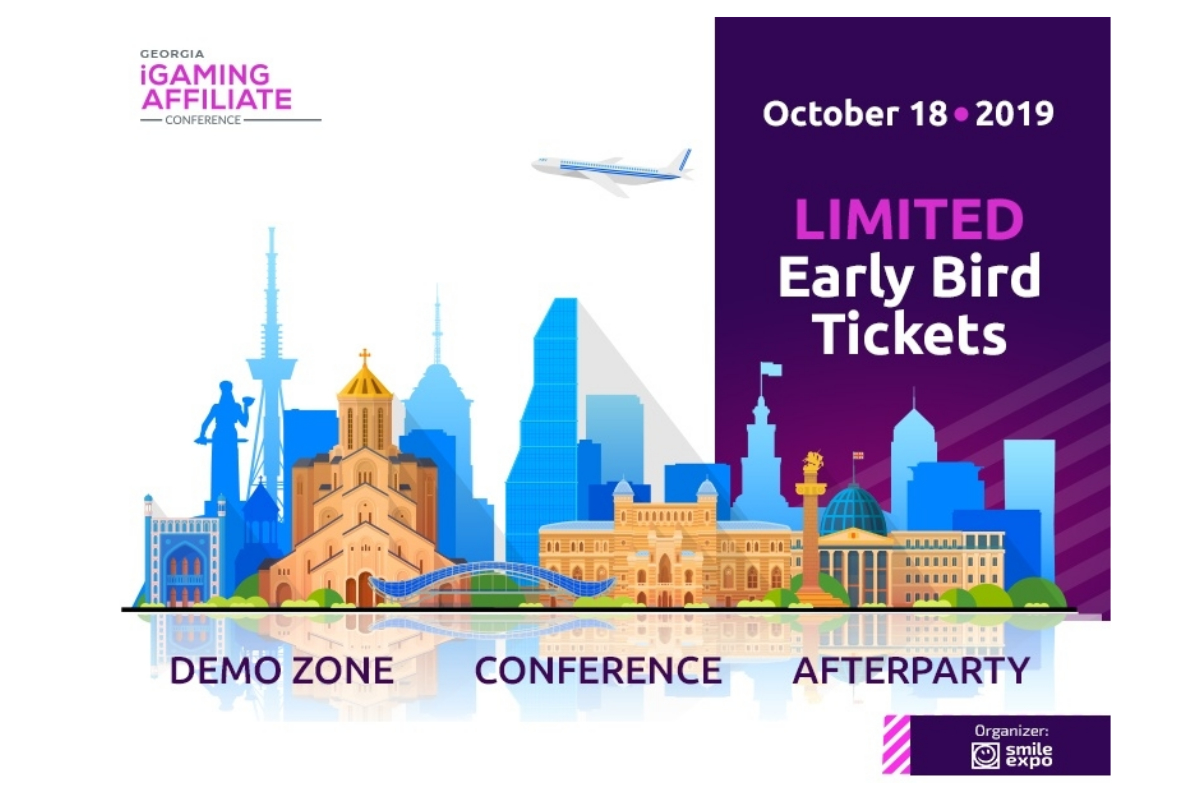 On October 18, Tbilisi will host a practical event called Georgia iGaming Affiliate Conference (GiAC). Gambling operators, advertisers, marketing specialists, affiliates, and webmasters will share their experience in current earnings on gambling.
The conference aims to unite online and offline casinos as well as to provide conditions for contacts and experience exchange in order to earn more, carry out legal operations, avoid penalties, and expand businesses.
Live communication with core industry experts is the best way to improve yourself and your business within a single day: you will discover how to establish a casino in Georgia, find investments, increase the customer flow, and obtain traffic sources.
The program includes the following:
How to make an attractive online offer.
Levon Nikoghosyan, entrepreneur and developer. He founded PartnerMatrix, a user-friendly software for affiliates and agents: with API integration, flexible rights adjustment, automatic payments, built-in reports, and analytics.
How to attract players to your casino among other million venues. Affiliate marketing strategies with a focus on betting affiliate website and organic SEO.
Nikola Minkov, entrepreneur. He dealt with SEO until it became a mainstream. He has founded Serpact in order to help businesses to sell their services via content. Serpact has implemented 700 client projects since 2012.
Amendments in laws and regulation of Georgian gambling business. How to run business legally, avoid penalties, and earn more on your own activity.
Teona Shiukashvili has been issuing permissions for establishing casinos for more than 10 years. Currently, she is the Head of Gambling Business Regulation Division at Georgia Revenue Service.
Must-see: panel discussion with practicing online and offline casino experts. Review of tools aimed at user attention.
Shota Amiranashvili, President of the Association of casinos in Adjara. Briefly about 13-year experience in land-based casinos.
Giorgi Gvenetadze, Head of Product Marketing Department at adjarabet.com. A bet on youth and a creative approach to business allowed Adjarabet to conclude an agreement for $132 million with Paddy Power Betfair. They allowed Giorgi to win in the Marketing Category at Cannes Lions Georgia 2019.
Afterparty
The conference will end with an afterparty where speakers, sponsors, participants, and VIP ticket owners will keep talking with a glass of Georgian wine.
The party, as well as the whole event, is organized by Smile-Expo, an international company that has been holding business and high-tech events for 13 years.
Date: Friday, October 18, 2019.
Venue: The Biltmore Tbilisi Hotel.
Only 20 Business tickets left at the early bird price. Hurry up, the price will be increasing.
There will be no video recording of presentations and no online streaming.
Register to Georgia iGaming Affiliate Conference at the lowest price right now.
Matching Visions Opens Shop in Lithuania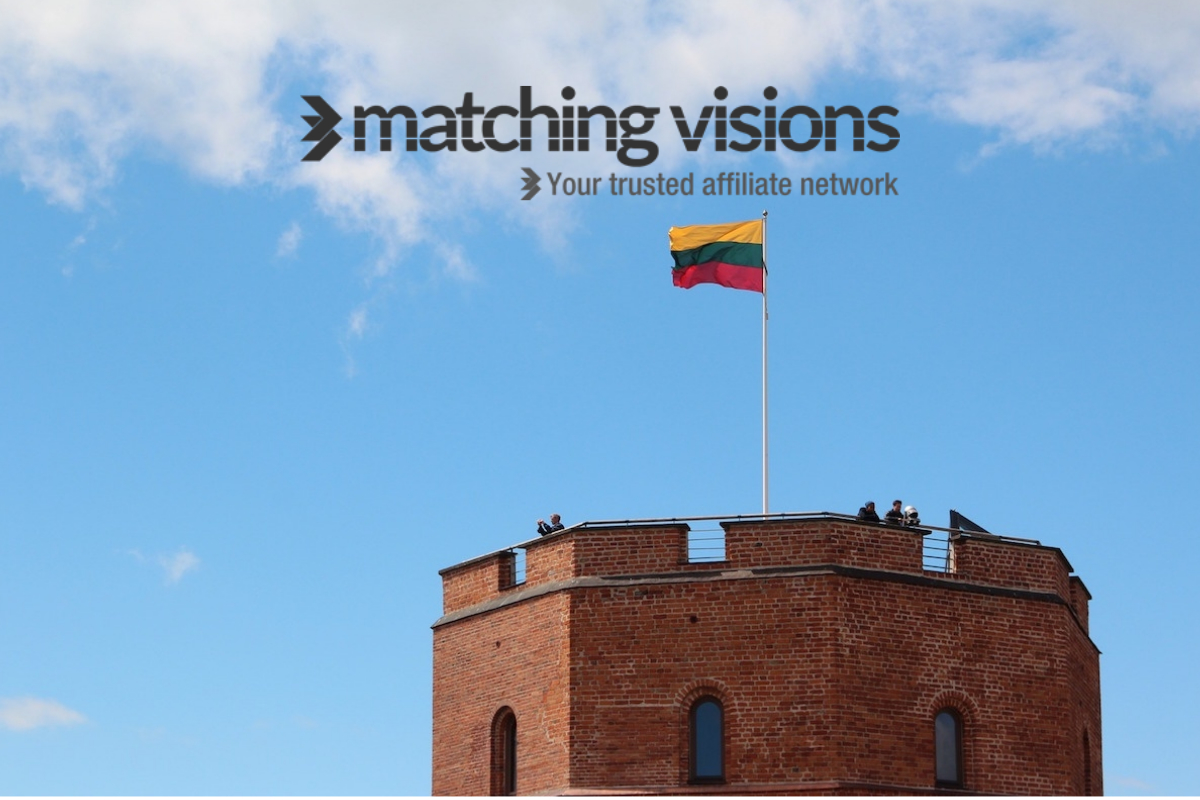 It's official, Matching Visions have opened their doors in Lithuania! With offices situated in Malta and Denmark, Matching Visions decided to broaden their horizons further by opening an office in Lithuania.
This began due to the company hiring quite a few Lithuanian employees and felt the need to grow at a speedy rate. First to join the Matching Visions team was Agnė Galvelytė in 2018. This opened the doors to the idea of hiring more people and opening an office.
Running the office in Lithuania, will be Matching Visions brand new hire, Alanas Ivšinas. This top affiliate manager joins Matching Visions from the successful Oddschecker Global Media. This is what he had to say:
"After few amazing years at Oddschecker Global Media (ex. iBus Media), it is time for me to take a new step and pursue other career opportunities in the gambling industry. Most in the gaming industry are very well aware about one of the best affiliate networks – Matching Visions, and knowing Dennis personally, made the decision that much easier to make the move.
Lithuania is an amazing country, known for its talented people who are looking for their next steps in the international market. There is no doubt that this market can help Matching Visions create some new ideas and find new opportunities."
Currently, there are 4 great Lithuanian employees working for Matching Visions and we can only imagine this will strengthen them in many industries. What did, CEO, Dennis Dyhr-Hansen have to say?
"We are always on the look out for the best opportunities. Opening an office in Lithuania was definitely the next step for us as our team is growing quite quickly. We have secured a great spot and are pleased to announce the joining of Alanas Ivšinas to our team.
We have also hired some other great Lithuanian employees and can only see more success on the horizon!"
Matching Visions have officially opened their doors and are looking forward to conquering more in the future!