The Top 10 Benefits For Attending LAC 2017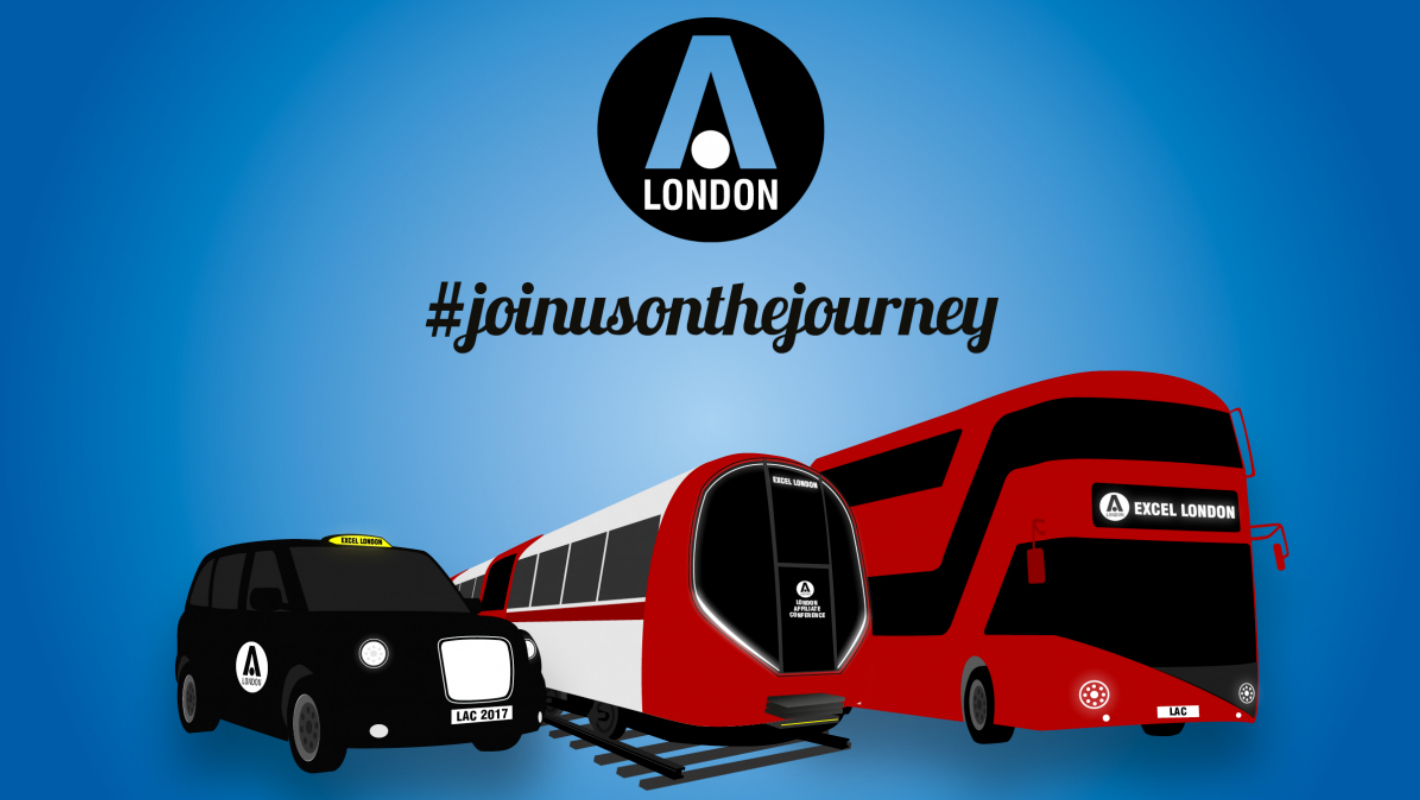 The London Affiliate Conference 2017 is getting closer and closer by the day, once Christmas and the New Year's Eve are done it's only five weeks away. To help make things more easier for you to justify attending, have a look at the top 10 list with benefits for attending the event.
10. LAC is bigger and better and they've moved to the Excel 
As you already know, the 2017 London Affiliate Conference 2017 will take place at the ExCeL London for the first time ever. This means that the organizers are able to attract even more exhibitors and affiliate programs for you to start a business relationship with and there will be also more delegates for you to network with.
9.  Attend the industry's most recognised and respected affiliate awards ceremony
The iGB Affiliate Awards will take place on Saturday the 11th February 2017 and all attendees of LAC 2017 can get a free ticket. The underlying theme at this year's awards will be MOMENTUM. Next year's awards will be focused on what companies have done to maintain and grow their position over the last 12 months and how that separates them from the rest of the crowd. The awards are always an entertaining event with an exciting theme, there really is no better way to celebrate the success and progression of the iGaming affiliate industry.
8. Official hotel: Grange Hotel, Tower Bridge
LAC 2017's official hotel is the Grange Hotel, Tower Bridge, it's one of the best five star hotels in London. With a great bar, a great atmosphere and gorgeous rooms, the Grange is the perfect place to stay during your visit to London. You're sure to be able to have those extra meetings on the days before and after the event in a relaxed and comfortable environment. To book your place at the official hotel, get in touch with our hotel booking partner at [email protected]
7. Super easy journey to the Excel 
We know it's not quite in walking distance, but the journey to the ExCeL is super easy. If you're staying in London just jump on the DLR (Docklands Light Railway) and it's a ten-minute ride (and it's much cheaper than a taxi/cab across London). If you're flying in, you can fly direct to London City and be at the venue in just a five-minute taxi ride.
6. Everything you could ever want is at the O2 arena (and it's just an airline ride away)
The LAC 2017 opening night party will take place at Brooklyn Bowl within the O2 Arena, Brooklyn Bowl is a super exciting venue that offers something a little bit different to usual. You can get from the ExCeL to The O2 by taking a 10 minute ride on the Emirates Airline across the docklands. Away from our party, the O2 is a brilliant place for you to treat your team or take out a client for dinner as it also has an extensive catalogue of bars and restaurants.
5. If you're attending ICE, you can make a week of it! (psst… iGB Affiliate's are running the affiliate seminar at ICE)
The London Affiliate Conference takes place the day after ICE Totally Gaming. With both events taking place at the ExCeL it is now even easier for you to extend your stay in London to include both events. iGB Affiliates will also be creating the affiliate seminar, looking at Affiliate marketing in the USA, in partnership with Clarion Gaming during ICE.
4. Networking in London is going to be even better in 2017
The networking events at this year's conference are set to be the most exciting for years. During the opening night party, attendees will be heading to Brooklyn Bowl, a quirky venue in the O2 arena with bowling lanes (yes, the VIP tables will include a private bowling lane). The Saturday night party will be the iGB Affiliate Awards, keep an eye out for an exciting venue and an even more exciting theme.
3. Space at the London Affiliate Conference 2017 is fully booked
iGB Affiliates are delighted to say that all available exhibition space at the 2017 London Affiliate Conference and Financial Partners Expo has been booked in record time. That means you are guaranteed to meet some of the most exciting companies during your visit to London.
2. The conference tracks have been  completely revamped to guarantee good content all day long
The organizers are in the process of completely revamping the conference tracks at the London Affiliate Conference 2017. While they can't give us all of the details right now, make sure you keep your eyes peeled for their full announcement. One thing that we can say is that the changes will make the conference sessions more exciting, more relevant and even more useful to you and your business.
1. The most impressive affiliate attendee numbers  in the iGaming affiliate industry
A lot of other events in the iGaming space claim they attract hundreds of affiliates to their shows, while this is impressive there really is only one show that wins when it comes to attracting  affiliates. The London Affiliate Conference is set to welcome over 3000 affiliates to the Excel over two days of conferencing. Let's not beat around the bush, there really is no other event in the iGaming affiliate space that comes close to matching our affiliate numbers.
These are the top 10 benefits of attending the London Affiliate Conference in 2017. You can Book your place at the show by clicking here .
FANSUNITE ACQUIRES AMERICAN AFFILIATE, ACCELERATING ENTRY INTO U.S. GAMING MARKET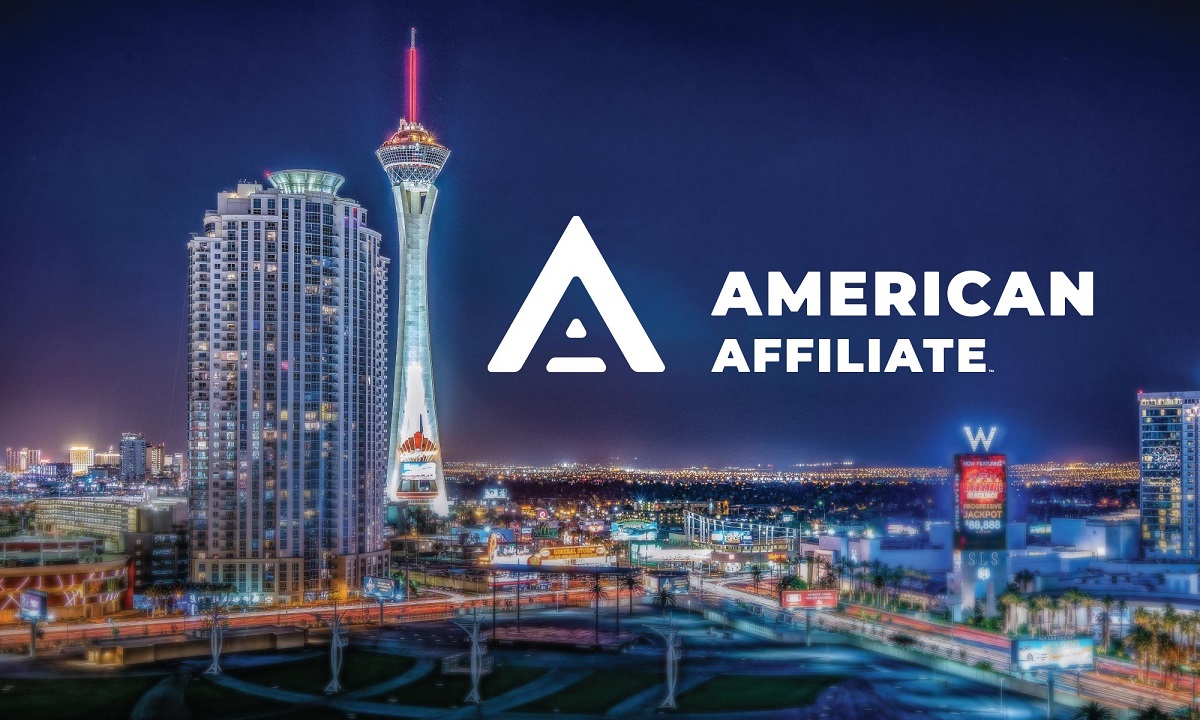 FansUnite Entertainment Inc., is pleased to announce a definitive agreement dated November 22, 2021 pursuant to which the Company has acquired ("Transaction") the businesses and brands of American Affiliate LLC ("American Affiliate"). The Transaction will result in FansUnite securing a podium position in the U.S. online betting opportunity and will be the cornerstone of a larger U.S. affiliate strategy going forward.
American Affiliate Business
American Affiliate is a diverse collection of assets dedicated to generating new depositing customers for legal sportsbooks, online casinos, online poker sites, and adjacent products in the U.S. market.
American Affiliate's vision blends an exclusive focus on the U.S. opportunity with marquee brands, a powerful omni-channel approach, a deep portfolio of proprietary technology, and a uniquely proven management team.
Transaction Highlights:
Accelerates Entry into U.S. Gaming Market: American Affiliates' Betting Hero brand is the #1 live activation company in the U.S. sports betting and online gambling market.
Revenue and EBITDA Growth: American Affiliate has produced trailing 12 months unaudited revenue and EBITDA of US$13.1 million and US$6.0 million respectively.
High-Value Customer Base: American Affiliate's assets have generated over 150,000 new depositing customers for legal U.S. online betting operators.
Partnerships with Tier-One Sportsbooks: Partnerships with leading sportsbooks and casinos including BetMGM, DraftKings, FanDuel, PointsBet, Underdog Fantasy, WynnBet, and more.
Strong Alignment with Existing Management and Shareholders: Consideration shares to be issued at a 42% premium to market price with share restrictions over a three-year period.
U.S. Pure Play: The only at-scale affiliate company focused primarily on the U.S. market.
True Omni-Channel: A premier at-scale omni-channel affiliate in the U.S. market, combining marquee digital brands with a best-in-class live activation arm.
Leading Intellectual Property Portfolio: Category-leading portfolio of proprietary technology.
World-Class Executive Team: Tier-one executive and management team with a history of success and scale in the U.S. gaming market.
"The acquisition of American Affiliate represents the most significant milestone for FansUnite to date," said Scott Burton, CEO of FansUnite Entertainment. "This transformative transaction will provide us further access to the lucrative U.S. regulated sports betting and online gambling market while generating accretive, high-margin revenue, expanding our leadership team, and accelerating the growth of our company's footprint in the global gambling market."
"When we looked at how quickly the U.S market is expanding, it made clear strategic sense for us to enter the affiliate business as a way to partner with some of the largest gambling companies in the world," continued Scott Burton. "We will now own and operate an unparalleled customer acquisition portfolio, allowing us to leverage our technology, brands, and talent to immediately capture share in the U.S. sports betting and online gambling market."
Combined, the American Affiliate brands represent one of the most significant single sources of new depositing customers for legal U.S. sports betting and online gambling operators. The leadership team has over 40 years of combined experience in the regulated gambling industry, including senior roles at market leaders such as ACEP, Amelco, DraftKings, Catena Media, and GeoComply.
Brands, platforms, content, and services highlighted in the Transaction include:
Betting Hero (www.bettinghero.com)
Props (www.props.com)
BetPrep (www.betprep.com)
Wagers (www.wagers.com)
"Legal U.S. sportsbooks and online casinos are spending billions of dollars to acquire and retain customers," said American Affiliate CEO Chris Grove. "Our brands, team, and technology allow us to capture a meaningful share of that marketing spend today while producing some of the highest margins in the U.S. online betting ecosystem."
"But that success is only a starting point," Grove continued. "We anticipate unprecedented near-term growth as legal online betting continues to expand into new states and new products. Joining with FansUnite was key to our strategy of aggressively scaling our business to meet that opportunity head-on."
A Safer Gambling Environment For US Casino Players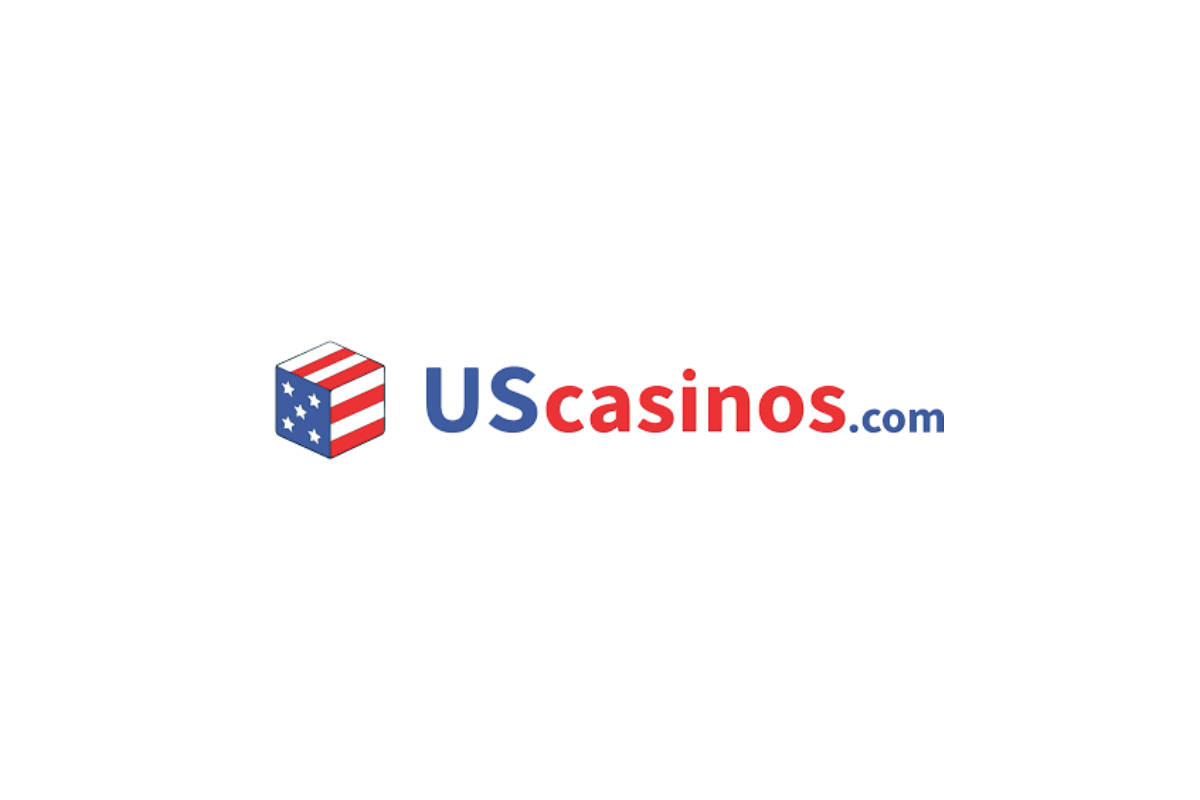 Responsible and legal gambling takes a step forwards in the US, with the launch of iGaming affiliate UScasinos.com.
US online casinos are regulated on a state-by-state basis, leaving some players confused as to what legal options they have when gambling online. With that confusion comes another risk: that of gambling at unregulated sites that don't adhere to responsible gambling principles. This leaves players at the mercy of these "rogue" operators.
UScasinos.com combats this by offering a platform for players to discover legal, secure, and licensed online casinos in the US, ensuring they can game in a regulated and responsible environment.
A team of experienced casino players continually searches out and reviews sites that accept US players, and that team provides detailed and accurate information about any that UScasinos.com recommends. This vetting process includes examining the safety and security, fairness, payment options and game variety that sites offer.
The rapid growth of the iGaming industry, generating $1.66 billion in the first semester of 2021, results in a strong responsibility to lower gaming addiction behaviours.
Reginald Terry, Counselor at Detroit's Center for Establishing Recovery, specializing in gambling addictions, comments "Many sites operate in the US but may be housed in a foreign country, meaning disputes may be settled offshore. Because the user of an unregulated site has little (if any) protection, there is no way to determine if the user's money is kept in a separate account in the event of bankruptcy. If users are unable to access their money freely, the process of withdrawal can become problematic. Another concern is user verification: unregulated sites may or may not verify users are who they say they are (or even old enough to gamble). It's difficult enough keeping kids from lifting their parent's credit cards to purchase loot boxes for video games. Globally, youth are becoming more and more addicted to video games and other internet activities. The last thing we need is an 11-year old coming in for counselling for problem gambling.".
Ena Mecan, Content Manager at UScasinos.com, says "We stay current with any changes regarding laws, regulations, and market updates. As a result, our recommended online gambling sites are tested on overall functionality, legal standing, as well as ease of responsible gambling resources and tools.".
UScasinos.com operates in states where online gaming is currently legal: New Jersey, Pennsylvania, Michigan, West Virginia, and Delaware. A detailed statement on the affiliate's responsible gaming can be found at uscasinos.com/responsible-gambling/.
Vita Media Group partners with SmartSoft Gaming to start a new era on Ekstrapoint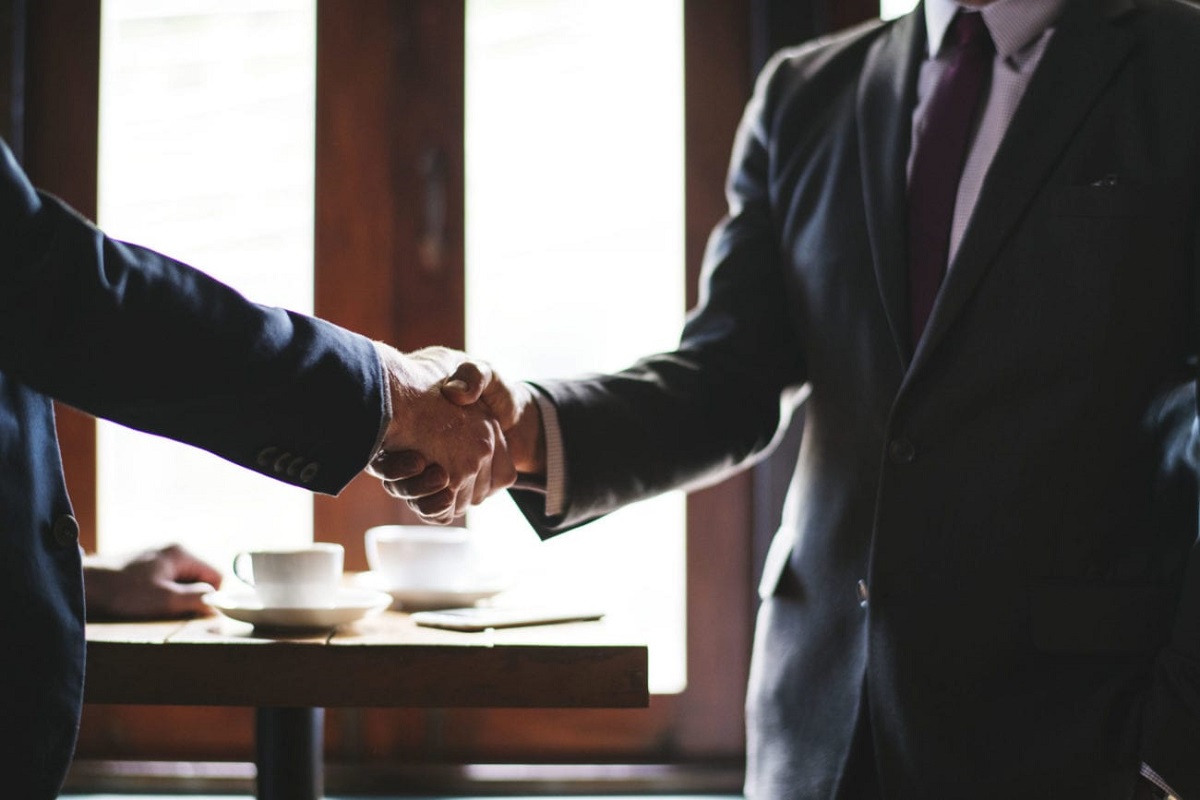 Vita Media Group, a Top 20 Power Affiliate according to EGR Global, is excited to announce a new partnership with one of the pioneer gaming providers, SmartSoft Gaming.
This new partnership represents the latest efforts from Vita Media Group to modernize and optimize its loyalty and rewarding platform Ekstrapoint.com. The collaboration between the two sides will result in implementing modern and interactive games developed by SmartSoft on the Ekstrapoint.com platform.
Rasmus Hansen, Chief Sales Officer at Vita Media Group, believes that this collaboration expands the company's offer in multiple layers and will ultimately benefit iGaming advertisers and Ekstrapoint users in many ways.
"The EkstraPoint platform was brought to the world in 2018 with the idea to create an iGaming hub that connects players and advertisers most uniquely – by rewarding loyalty. We wanted to challenge the conventional way of thinking of affiliation within the gambling sector by implementing principles to retain users on the page for the benefit of an increased lifetime value. A strategical partnership with SmartSoft Gaming represents a historic turn for EkstraPoint as it will allow us to provide our users with a wide portfolio of new and modern games. Additionally, this implementation proves the scalability and depth that this product has to offer, which makes it an important milestone in our pursue of seeing EkstraPoint be the platform that gamblers and advertisers can't see themselves without" said Mr. Hansen.
SmartSoft Gaming is a company managed by a team with 20 years of experience in the Igaming industry, hence that is a factor that will benefit the Ekstrapoint platform. The Chief Marketing Officer of SmartSoft Gaming, Luka Namoradze, shared his thoughts on the new collaboration with Vita Media Group.
"We are glad that our games are now available on a very special and interesting platform. We are looking forward to a very successful collaboration, which on one hand will increase the awareness of our games and on the other hand bring Ekstrapoint players a whole new level of excitement. We hope that the journey in the dreamworld of SmartSoft Gaming will be entertaining for everyone." stated Mr. Namoradze.
The first game that the Ekstrapoint players will taste is Samurai. This video slot will offer the players:
• The feel of an Asian adventure
• An overall advanced graphic experience with cutting-edge imagery
• increased Level of quality entertainment on Ekstrapoint.
The Samurai slot is now fully integrated with all the key components of the Ekstrapoint platform such as the Leaderboard where players can check their score and compete for top prizes, as well as the Personal Dashboard where players can go through all of their Ekstrapoint achievements and activity.
Ekstrapoint.com is the first and only loyalty and rewarding platform in the Igaming industry designed and developed by Vita Media Group. The platform offers free casino games and free ekstra points every time a player plays one of the games or participates in the competition. The unique iGaming model of Ekstrapoint tends to reward players with ekstra points that they can later use to play at real casinos or to buy products from the Ekstrapoint shop. Ekstrapoint is enjoyed by the Igaming community with an excellent score of 4.8 on TrustPilot.