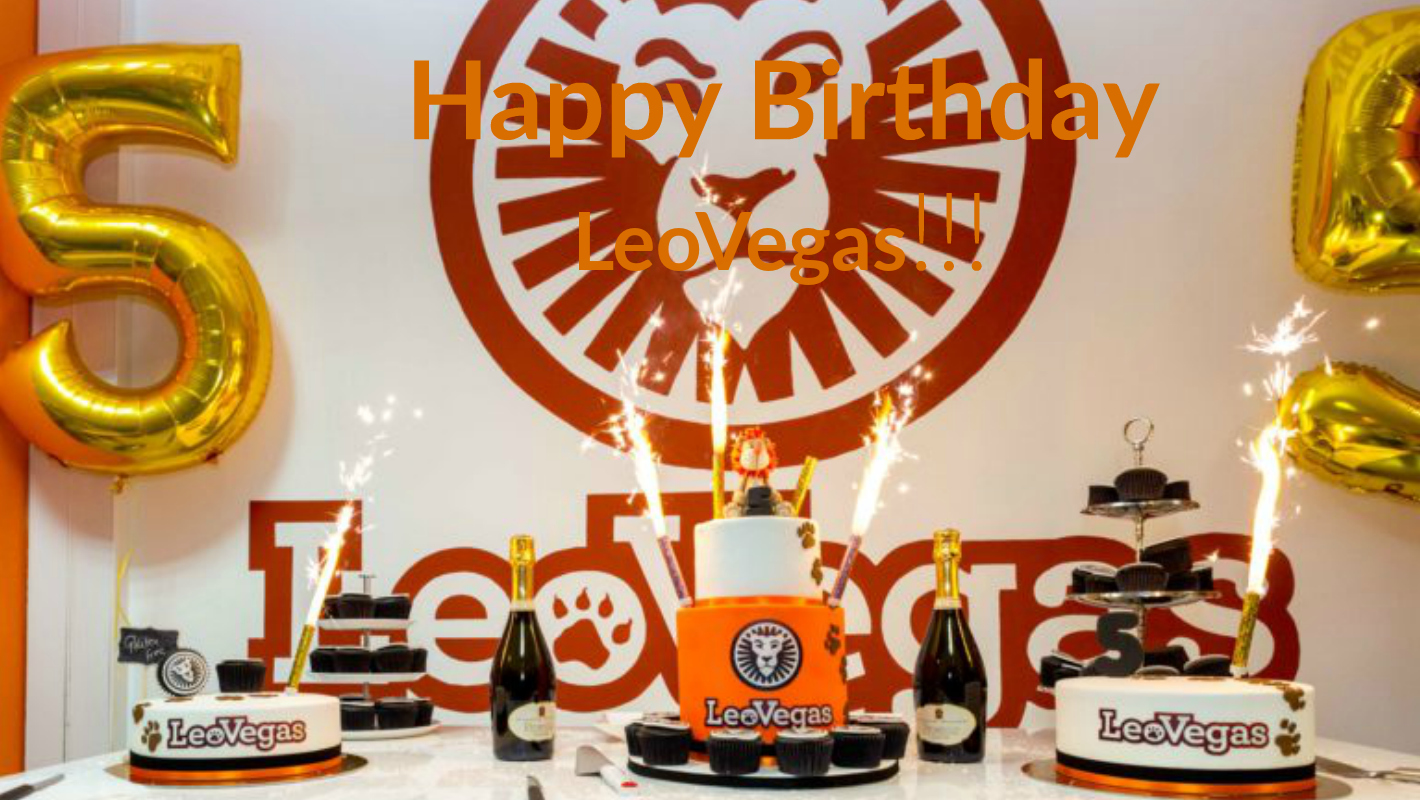 The king of the mobile casino jungle, LeoVegas, celebrated its 5th birthday a few days ago! Get ready for the birthday party of the year as they celebrate their birthday by giving away £5k every day, but wait there's more, tons of Free Spins for the taking and also iPhone 7's!
Starting on the 25th of January and until the 23rd of February their party guests can get their hands on the roaring prizes! All you need to do to grab a ticket for the daily draws is deposit and play through £10 or more in their Casino, Live Casino or Sportsbook.
Every day five players will then be selected from the draw to win £1,000 cash. Fear not, if your name isn't pulled out the hat they'll give you another reason to celebrate by handing you five Free Spins and they're also handing out goodie bags full of iPhone 7's, cash and Free Spins at their Live Casino!
It's certainly the party you don't want to miss!
---
London's calling! 
LeoVegas Affiliates are roaring with excitement as they are going to be exhibiting on the 10th and 11th of February at the London Affiliate Conference (LAC) which is taking place at the ExCel London. They would love for you to come and meet them at stand H9 and F12, where they will also be hosting a super Live Casino environment with a Blackjack table, which means you can get your paws on amazing prizes!
We recommend that you give them a roar before you take a trip to see them so we can pencil you in! New and old partners alike, they welcome you all!
You can do this by sending them a message here!
---
O Canada, we stand on guard for thee!
As of January 10th 2017, their new Canadian players can benefit from a truly special welcoming offer:
Signup: 22 Free Spins on Book of Dead
Deposit Bonus One: 200% Bonus on deposit up to $100 and 50 Free Spins on Book of Dead
Deposit Bonus Two: 100% Bonus on deposit up to $300 and 50 Free Spins on Book of Dead
Deposit Bonus Three: 50% Bonus on deposit up to $300 and 50 Free Spins on Book of Dead
Deposit Bonus Four: 50% Bonus on deposit up to $300 and 50 Free Spins on Book of Dead
They have updated material for Canada, so if you require more material, don't miss out on promoting this amazing new welcome offer and get in touch with your dedicated account manager!
---
Recent Game Releases
We wish LeoVegas a roaring Happy Birthday and may all their plans and hopes be fulfilled!!!
BETR announces new affiliate programme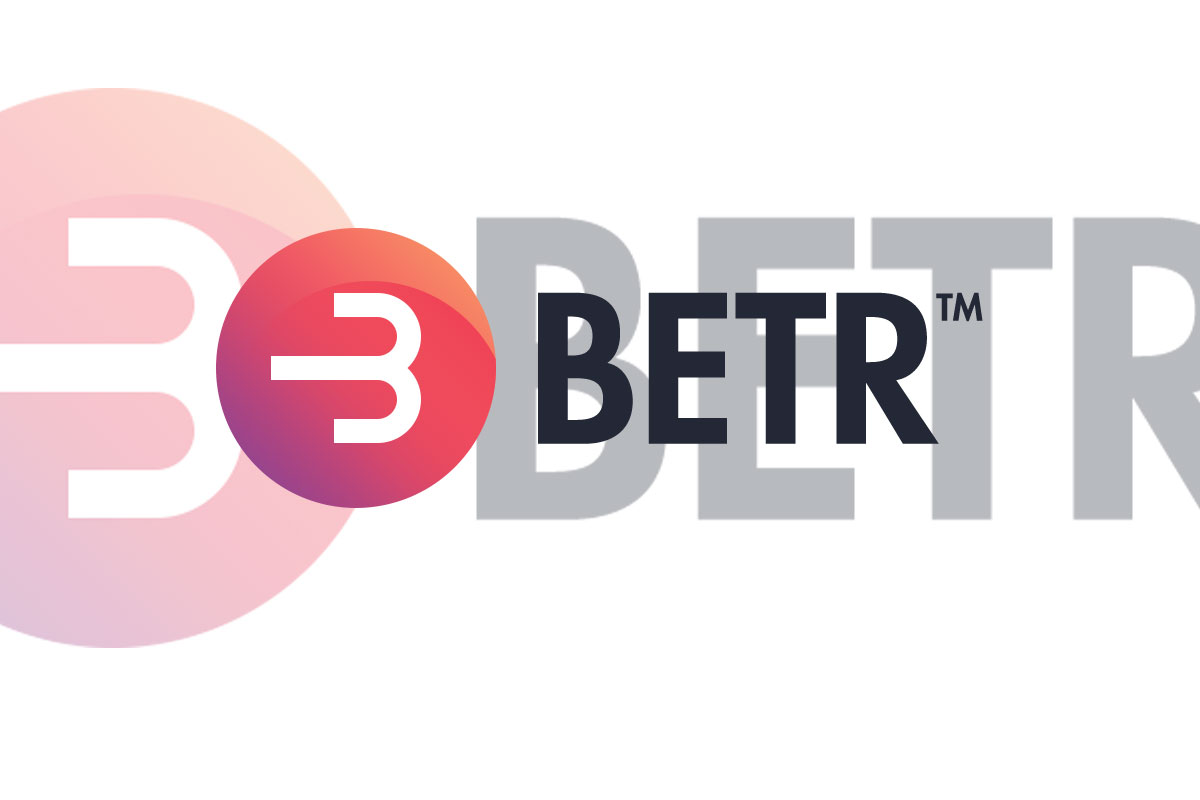 BETR has announced the creation of their BETR Affiliate programme based on the blockchain, the first of its kind in the industry.
A new version of BETR's smart contracts has just been released making significant improvements and additions to the system – a decentralized sports betting marketplace using the BETR token.
One of the most noteworthy enhancements is the introduction of BETR Affiliates. The core logic added to the smart contract has made it possible to tag BETR wallets introduced by affiliates which enables affiliate commissions to be paid instantly from the layer wallet.
This affiliate model is quite different from others in the industry in that the commission is calculated from every losing bet – so when a bettor loses a bet a percentage of the bettor's losses are automatically paid by the smart contract from the layer to the affiliate's wallet.
BETR layers' affiliate commission is initially set to 1.5% which equates to approximately 20% of Gross Gaming Revenue (GGR) depending on the margin of the bets. This is a more profitable model than the classic GGR rev share affiliate model.
There is no negative exposure to winning bets and, more significantly, the layer pay-out is instantaneous on settlement of a bet rather than at month end.
There is also no negative carry-over as with traditional affiliate programmes. Each wallet introduced by an affiliate is tagged on Ethereum and cannot be de-tagged or changed in the future. The process is straight forward – just set up a wallet at https://betrwallet.com/ and retrieve a BETR affiliate link.
This new development will encourage usage of the BETR token through BETR affiliates, driving liquidity of the BETR token.
BETR CEO Adriaan Brink commented, "Affiliate marketing is vital for any growing business.  We need to drive user numbers and we believe the unique BETR Affiliate model will attract affiliates from across the industry and ultimately increase the player base.
"The instant commission pay-out from layer wallets to affiliate wallets is a one of a kind in this industry and a game changer for affiliates"
As well as the added affiliate logic, the optimisation of the new smart contracts has contributed to the lowering of ETH gas costs on transactions by up to a third. It also allows support for virtual sports and other game providers as well as support for rule 4 and dead heats in horseracing.
This new smart contract launch follows the recent release of the new client interface for BETROdds, the sports odds web app - https://bet.betrodds.io and BETR will shortly launch the newly design Android app, available on google play.
For more information please visit http://betr.org/betr-affiliates/
Ladbrokes Coral Relaunches Affiliate Programme with Income Access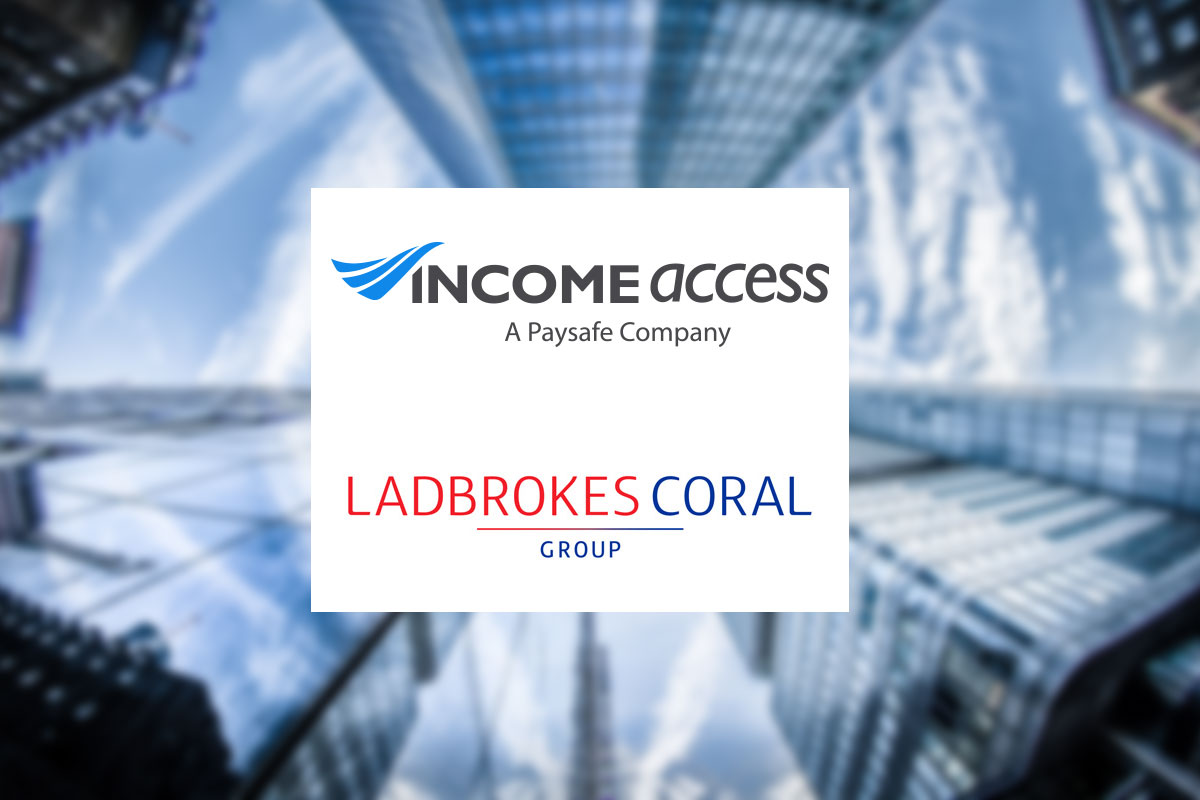 Ladbrokes Coral Group, the leading UK-based multi-channel bookmaking and gaming company acquired by GVC Holdings in March, has announced the relaunch of its affiliate programme in partnership with Income Access, Paysafe Group's marketing technology and services provider. The Ladbrokes Coral Partners affiliate programme will be powered by Income Access' affiliate software platform, as it continues to optimise growth and acquisitions across its internationally recognised brands.
Ladbrokes Coral Partners is the official affiliate programme for three of the UK's top converting betting and gaming brands: Ladbrokes, Coral and Gala. The trio of brands combine to offer an array of quality gaming experiences across their sports betting, casino, bingo, poker and lotto products.
Representing a unified multi-channel company, committed to shaping the future of the bookmaking and the gaming industry through collective strengths and market-leading innovation, Ladbrokes Coral Partners offers affiliates a unique opportunity to drive sustained growth. Affiliates will also leverage Income Access' affiliate marketing platform, which provides robust reporting and tracking features to help in the optimisation of future promotional efforts and retention campaigns.
Ladbrokes Coral Partners provides its affiliates with access to a team of experienced and knowledgeable professionals, dedicated to helping them achieve optimal acquisition and retention figures. Affiliates will further benefit from straightforward and competitive commission plans as well as the support of multilingual account managers, specialised in creating custom-tailored plans.
Anat Schlesinger, Marcom Manager at Ladbrokes Coral Group, said: "As the Coral and Gala brands have worked with Income Access for a number of years, it felt like a natural fit for Ladbrokes to be migrated onto the platform. Relaunching the affiliate programme also provides an opportunity to make essential updates and help Ladbrokes achieve greater synergy with Coral and Gala."
Schlesinger added: "We have a great relationship with the team from Income Access and have every confidence that we will see great results with the new and improved affiliate programme."
Tara Wilson, General Manager at Income Access, Paysafe Group, said: "Partnering with Ladbrokes Coral Partners for this initiative is a very important milestone for Income Access, as we continue to establish a leadership role in the market. Positioning ourselves to effectively meet the needs of one of iGaming's most lauded and respected brands is an accomplishment of which we're extremely proud."
To learn more about the Ladbrokes Coral Partners affiliate programme, contact Ladbrokes.

About Ladbrokes Coral Group
We are a leading multi-channel bookmaking and gaming company with an international reach, combining 230 years of heritage and looking forward to an exciting future.
We have the best betting brands and the best people: we will lead the field and shape the future of responsible bookmaking and gaming. We aspire to be the biggest, best and most admired business in our industry.
Our origins lie in the traditional business of providing betting services to generations of British customers on horse and greyhound racing. Today we are proudly the number one British bookmaking business, seen on every high street and part of the fabric of hundreds of communities.
But we are much more. Thanks to our unwavering focus on the interests of our customers, we are strongly represented online. We have international businesses with leading positions in some of the world's best markets. And we intend to grow further in the future.
We've done all this without ever abandoning the values which underpin our business: a love of sport, respect for our customers; investment in our people; and help and support for people who have a gambling-related problem. We are in a highly-regulated industry and taking our responsibilities seriously is absolutely core to the way we operate
Follow Ladbrokes on Facebook / Twitter / LinkedIn
About Income Access
Founded in 2002, Income Access is a digital marketing and technology company with an independent affiliate network. It specialises in providing affiliate marketing and digital marketing solutions to regulated iGaming, lottery, land-based casino and financial trading companies. Through its award-winning marketing software and a partnership-centric approach, Income Access delivers comprehensive data and strategic insight on marketing campaigns across all digital and offline channels.
In September 2016, Income Access was acquired by Paysafe Group, the company behind the digital wallet brands NETELLER and Skrill. Income Access is partnered with over 300 brands worldwide. These include: Betfred, Bet Victor, BGO Group, Caesars Interactive, Danske Spil (Danish national lottery), ETX Capital, GAIN Capital, IGT's Lottomatica, Ladbrokes Coral, Jackpotjoy, Michigan Lottery, Pennsylvania Lottery, Pinnacle, Sportingbet, Tote Ireland, and TwinSpires.
Follow Income Access on Twitter / LinkedIn / Facebook / Press Room / Content Hub
About Paysafe Group
Paysafe Group (Paysafe) is a leading global provider of end-to-end payment solutions. Its core purpose is to enable businesses and consumers to connect and transact seamlessly through industry-leading capabilities in payment processing, digital wallet, card issuing and online cash solutions.
With over 20 years of online payment experience, an annualized transactional volume of over US $80 billion, and approximately 3,000 employees located in 12+ global locations, Paysafe connects businesses and consumers across 200 payment types in over 40 currencies around the world.
Delivered through an integrated platform, Paysafe solutions are geared toward mobile-initiated transactions, real-time analytics and the convergence between brick-and-mortar and online payments.
Visit us at www.paysafe.com.
PartnerMatrix joins Betting on Sports Week in London to exhibit latest Affiliate Platform developments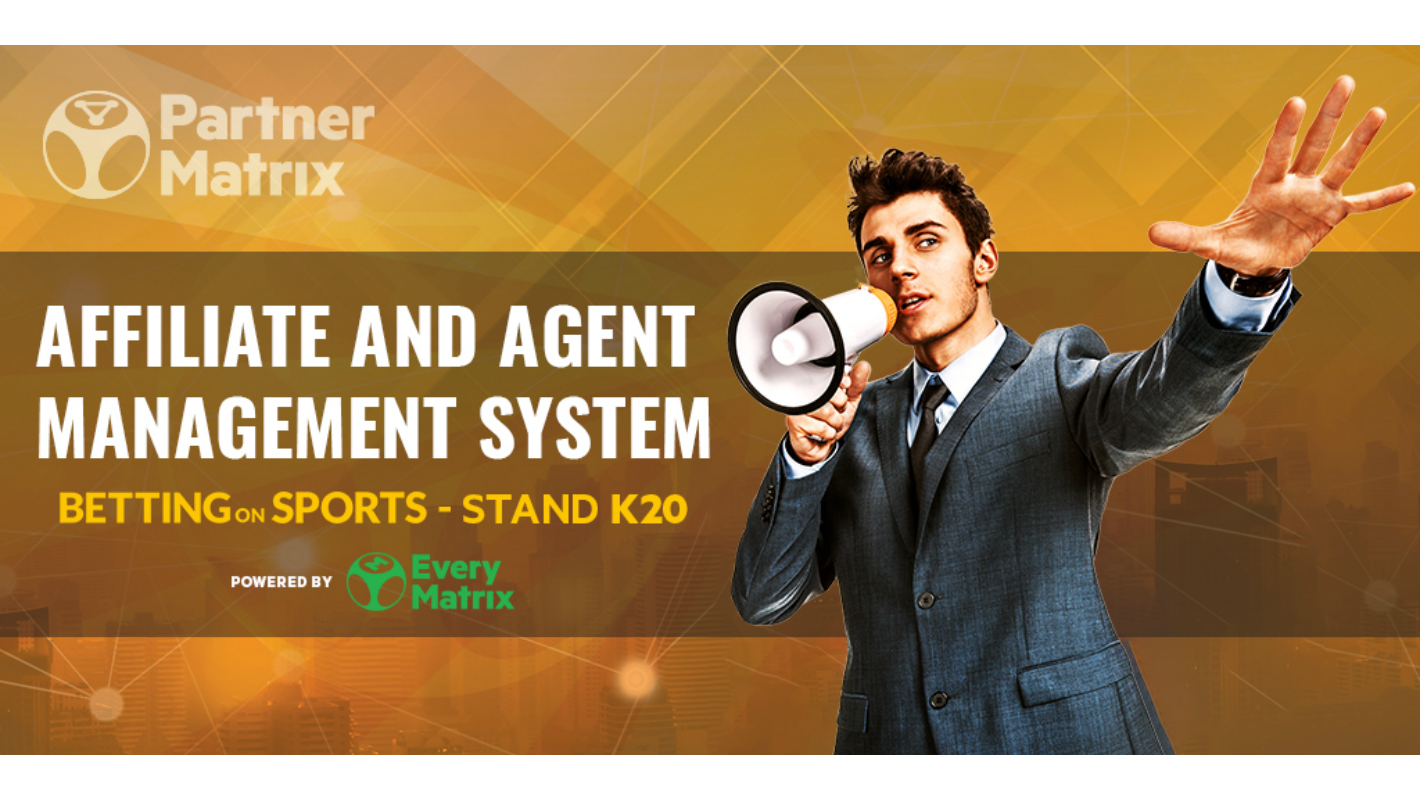 PartnerMartix is the affiliate software that manages your entire affiliate program. It's intuitive, multilingual, multicurrency, customizable, and easy to integrate. PartnerMatrix also helps our partners to create an easily manageable and customizable hierarchy of agent networks of all sizes for easy player acquisition. PartnerMatrix is a product powered by award-winning software provider EveryMatrix.
In a constant seek to help operators improve player acquisition and better manage their Affiliate Programs, PartnerMatrix joins Betting on Sports Week in London to exhibit latest affiliate platform developments, including Player Segmentation new feature.
Levon Nikoghosyan, PartnerMatrix CEO commented: "Our product is one of the fastest growing Affiliate System platforms in the iGaming industry and we are mostly focused on developing high-class innovative features and teaming up with our users. Player segmentation, a feature developed based on the feedback received from our top affiliates, will help Affiliate Managers to offer completely different reward plans for any group of players, defined by the filters our system offers. This is just a part of what we are going to release by Q4 2018."
PartnerMatrix currently allows operators to create segments of players and use them for affiliates to acquire special and multiple offers. Just as different types of customers require different levels of service, different types of affiliates require different resources.
Player segmentation is a well-meaning way of effectively communicating with your affiliates based on their players' behaviour and preferences. Operators can optimize their affiliate program by dividing the players base by geographical allocation, registration period or by target link, and fire the relevant reward for each segment.
"PartnerMatrix team has a strong product, with a very exciting features map ahead, and lots of expertise that supports local and global expansion, engagement and performance. Selecting and building upon the right platform and technology is crucial to the affiliate program success and long-term growth. Operators struggling with their current affiliate program management (or dealing with their present platform limitations) benefit of a precise set-up and solid technical integration and tracking, so that their programs are fully migrated and set for incremental growth and profitability." added Levon Nikoghosyan.
Levon will be present at Betting on Sports at Stand K20, showcasing 2018 product developments such as enhanced marketing tools, reactivation rewards for affiliates who re-activate players, server to server tracking to improve the accuracy of the conversion tracking, and player segmentation for a much better optimization of the affiliate rewards.
About EveryMatrix:
EveryMatrix is a multi-award winning iGaming software provider, delivering a full product suite including a modular iGaming Integration Platform, a fully managed sportsbook, a market leading one-stop casino content aggregator, a cross-product bonusing engine, an in-house payment processing product, and a multi-brand affiliate/agent management system.
Our products work independently and can be easily integrated with existing platforms and wallets or used in conjunction with our iGaming platform. With offices and servers across Europe and Asia, EveryMatrix delivers custom-built solutions and local service.