Russian Affiliate Congress 2017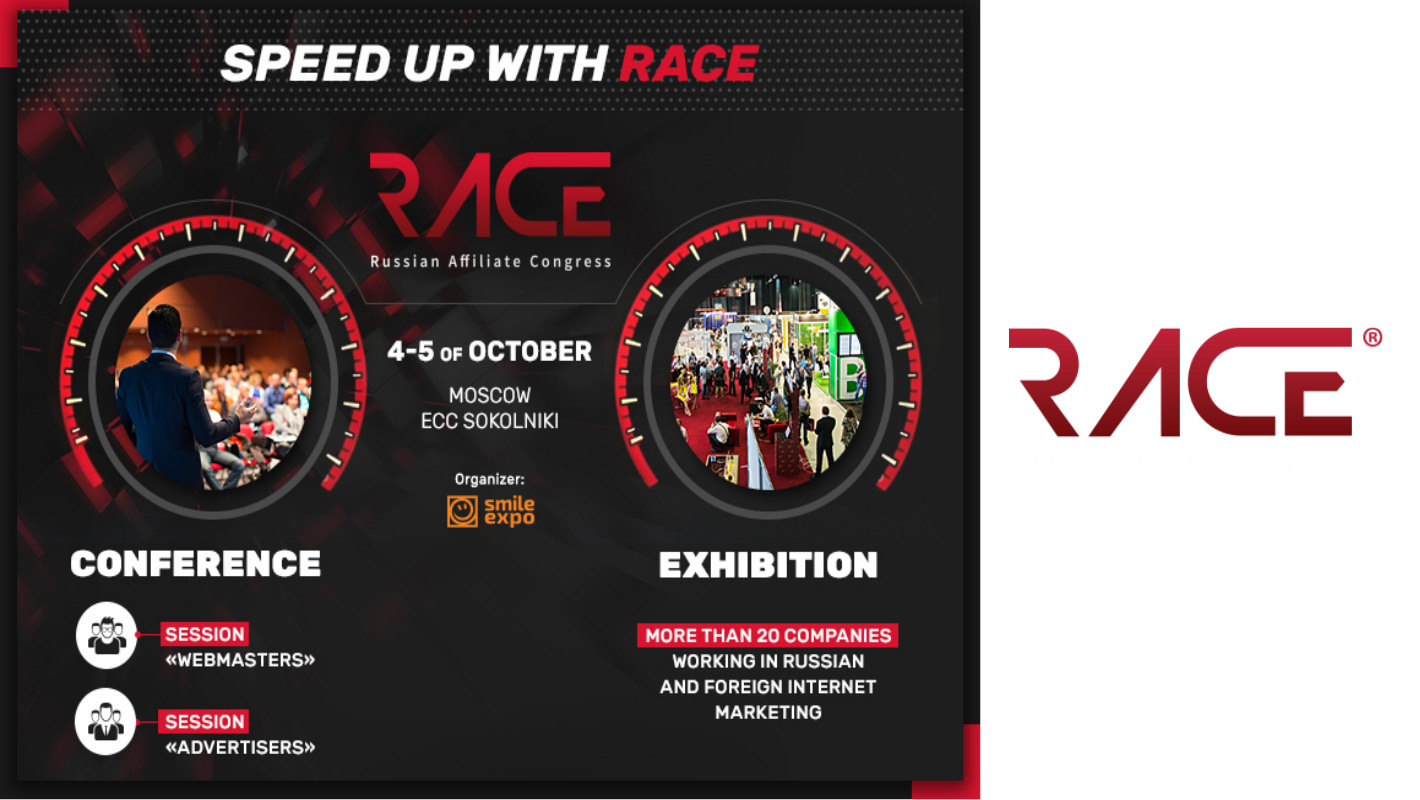 On October 4-5, ECC Sokolniki will host the sixth annual Russian Affiliate Congress 2017. The event will bring together keynote Russian and foreign experts, traffic managers, web masters, advertisers, and representatives of affiliate networks.
Conversion and traffic arbitrage will be the main topics this year. What are organizers of RACE 2017 preparing?
CONFERENCE
Over 20 local and foreign speakers will talk about specific opportunities offered by affiliate marketing and business optimization.
Two days, two simultaneous streams:
For advertisers, there will be sections on recruiting, technical expertise, and fraud prevention when working with partners.
For web masters, there will be sections dedicated to globalization of affiliate marketing, technological trends, mobile, arbitrage, and monetization.
Besides, you will enjoy:
Networking sessions – for open exchange of ideas and experience, establishment of efficient professional and partnership communications.
Workshops – for learning practical case studies and profound analysis of efficient solutions.
Panel discussions – for sharing opinions and discussing hot-button issues. Attention will be focused, among other things, on the issues of legislation and self-regulation, influence of interface solutions on usability.
New format – a battle for traffic conversion. It is a vivacious review of specific traffic monitoring and conversion optimization tools, applied by battle participants. It includes error detection, expert recommendations, awarding the winner.
EXHIBITION
The largest in the CIS countries platform aimed to present the latest developments in the field of affiliate marketing. RACE 2017 will gather over 20 top-class players of the Russian and European markets, as well as ambitious beginners.
Exhibitors will be able to strengthen their positions or present themselves among professionals, find potential customers, and conclude large-scale deals.
Attendees will get an opportunity to build new business contacts, learn about relevant new products, meet industry leaders and colleagues in informal surroundings.
Do you want to become a part of Russian Affiliate Congress 2017?
Let's RACE!
Get ready for the: Minsk iGaming Affiliate Conference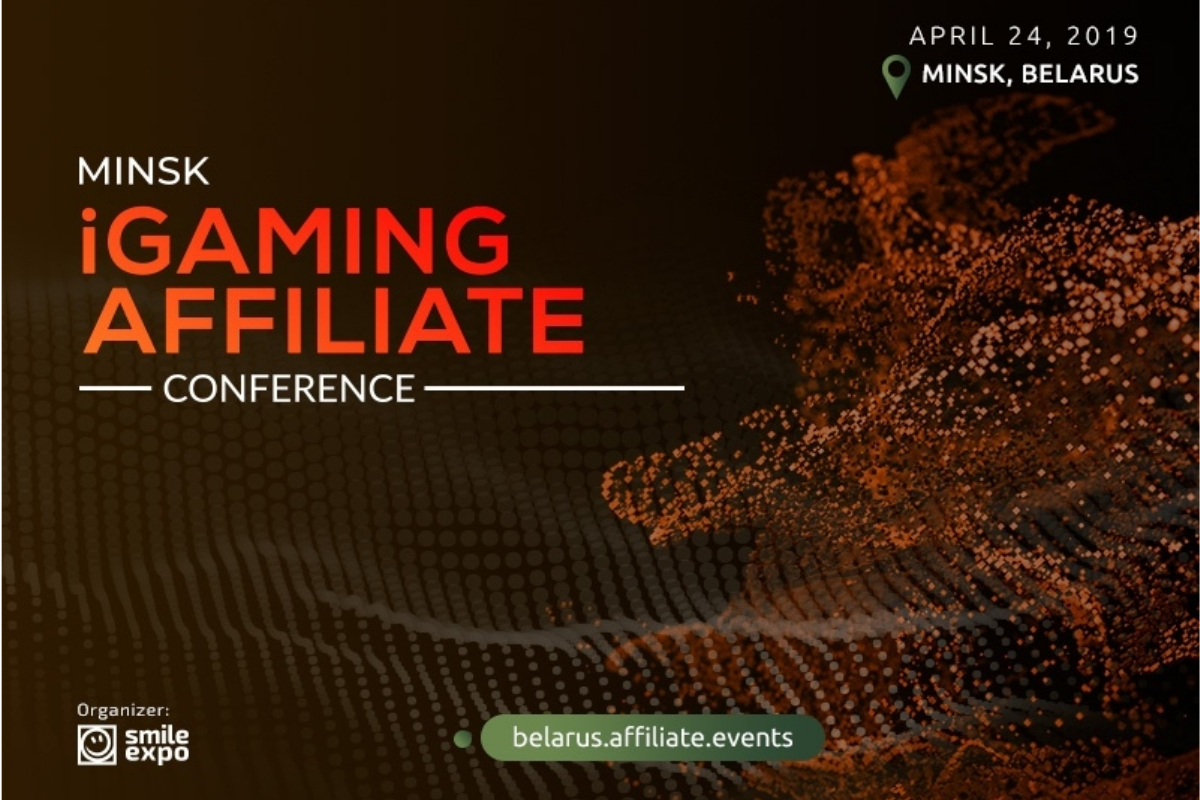 For the first time ever in Belarus – Minsk iGaming Affiliate Conference – event for affiliates, gaming operators, and SEO specialists
On April 24, for the first time ever Belarus will host Minsk iGaming Affiliate Conference – the event dedicated to iGaming, affiliate marketing, and affiliate programs. The event is organized by Smile-Expo.
Conference venue is: Doubletree By Hilton Minsk,  9 Pobediteley Avenue, Minsk, 220004, Belarus
Discussion topics at Minsk iGaming Affiliate Conference
On April 1, 2019, the Act "On the improvement of the gambling business regulation" will come into effect in Belarus, allowing organizing and conduct of gambling online. Which changes are waiting for the market and how to make most use of them? This is the main discussion topic of the conference.
Other topics of reports include:
traffic arbitrage in iGaming:

how to launch advertising of the offer, subtleties of analyzing traffic and difficulties of choosing an offer;

online casino promotion using content marketing:

how to form a correct audience, personalize content, and choose a platform for placing content;

SEO promotion of online gambling websites:

how to achieve top search results using SEO;

gamification in online gambling:

how to use this method to promote online casinos;

blockchain technology in online gambling:

cryptocurrency as a payments means at online casino;

legal aspects of gambling business regulation:

how the online gambling market will change in Belarus following the new law.
Who may find the conference interesting?
The main task of Minsk iGaming Affiliate Conference is to provide participants with practical value. Affiliates will have a chance to find beneficial partnership offers from affiliate networks and learn about new market trends. Operators will consider new ways of promoting platforms. Webmasters will learn to monetize websites even more efficient, and SEO specialists will find out about novelties in the SEO field.
The conference will also feature:
software developers;

gaming operators and suppliers;

online gambling companies (betting, casino, lottery);

betting houses;

advertisers;

Internet marketers;

PR, account, buying managers;

gaming consultants.
About the conference organizer
Smile-Expo is an international event organizer for B2B segment. Since 2006, the company has been successfully hosting large-scale industry-specific exhibitions, congresses, conferences, forums, and workshops, building platforms to look for innovative ideas in 25 countries.
Find the details about the program and registration on the website of Minsk iGaming Affiliate Conference.
Affiliate Grand Slam heads to Manila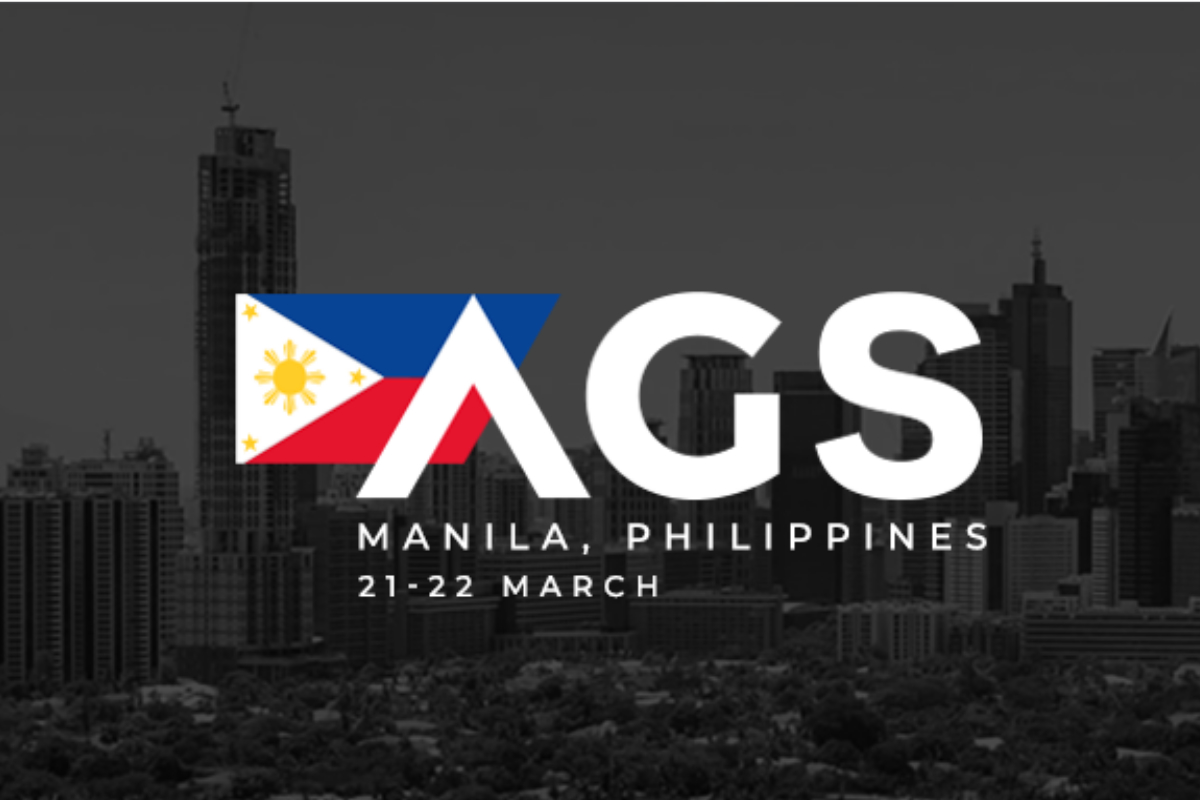 AGS returns to Asia
Affiliates enjoy an evening of fine dining in Hong Kong.
On the 21st to 22nd March, 2019, SiGMA will embark on the next stage of its iGaming roadshow. This year, our established affiliate event, Affiliate Grand Slam, will be held in Manila, the Philippines.
The all-inclusive event will provide ample opportunity for those in the business to forge the kind of deal-making handshakes that will shape the future of the iGaming industry in the years to come. Affiliates will be treated to several no-expense-spared evenings of fine dining and networking with like-minded denizens of the iGaming sphere, as well as an occasion for meaningful debate.
The increasingly competitive Asian region presents an impressive opportunity for those interested in making the most out of the fast-growing, regulated and soon-to-be-regulated markets in the continent. As such, the AGS is ideally positioned on the global iGaming calendar, with the event occurring back-to-back with the ASEAN Gaming Show. The summit will focus on technological innovation and disruption in the Asian market – in line with this focus, the AGS will feature a conference dedicated to a conversation on AI for Affiliates.
The AGS is sponsored by 6 operators and 6 suppliers.
Booking and sponsorship opportunities for this exclusive event are currently available, interested individuals can contact Laima and Claudia.
Are you an affiliate with Asian traffic? Register here.
Relationships between Regulators, Operators and Affiliates Storming the iGaming and Financial Industries discussed at Prague Gaming Summit 3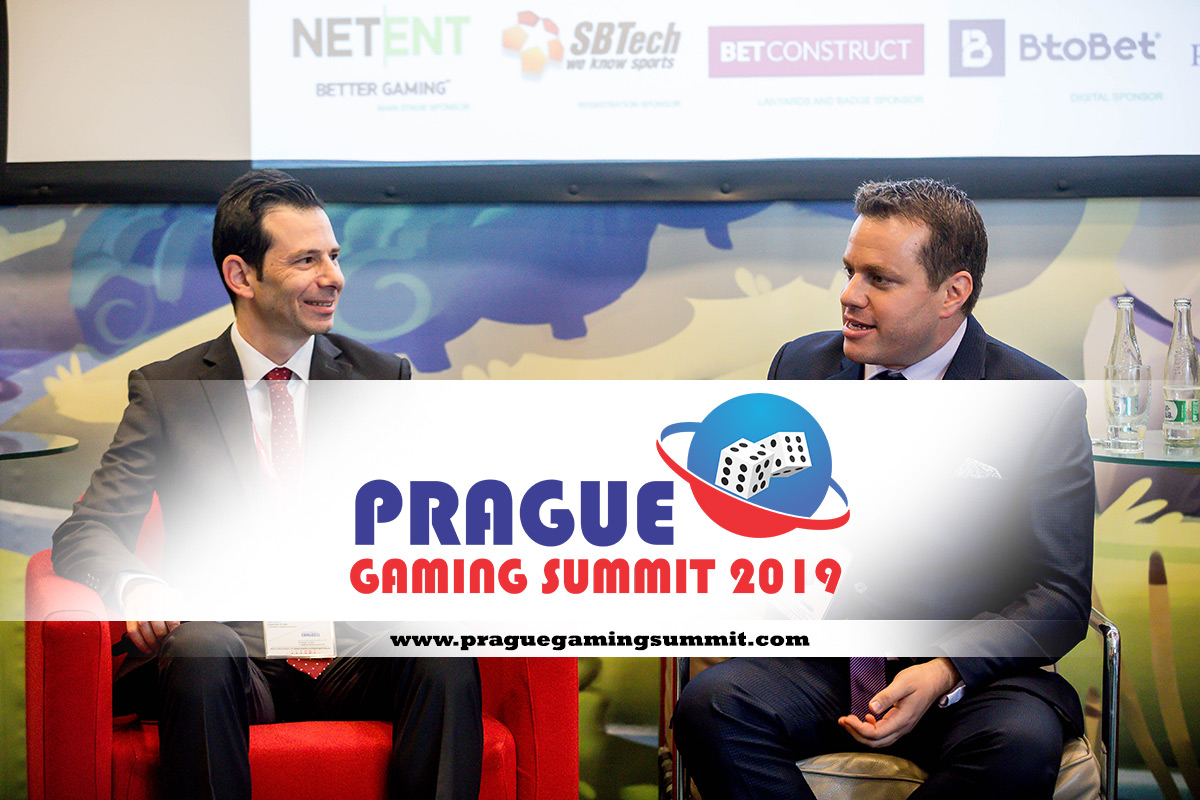 The third edition of Prague Gaming Summit, held on the 12 of March 2019 at Vienna House Andel's Prague, will open with a thought-provoking and energizing panel discussion of operators, service providers, affiliates and expert lawyers. The experts of the panel will present a case study about the Affiliate-Operator relations and how it has been influenced by the regulators choices in 2019 and beyond.
Tal Itzhak Ron (Chairman & CEO at Tal Ron, Drihem & Co., Law Firm), along with a panel of industry experts will dissect the topic and answer a burning question of the industry, the Affiliate-Operator relations can be strained at times, so what should each party look for in a partnership in order to make sure it runs smoothly?
Find out what operators look for in a trustworthy affiliate, and discuss how we can all play a part in improving industry relations across the board. In this exclusive session affiliates, operators, lawyers and regulators discuss topics storming the industry.
As the compliance in the UK and Malta tightens – how do operators and affiliates embrace these changes?
Are players looking for other markets due to these compliance requirements?
As initiatives like trustly "Pay N Play" disrupts the way players open account –  what is the future of player acquisition and how can such initiatives propagate the tightened UK market?
As key personnel shift between the Malta Gaming Authority and Malta Financial Services Authority – can blockchain technology and cryptocurrency be the future basis for the iGaming industry?
What is the current M&A landscape for operators and affiliates?
How are the relationships between operators and white hat affiliates evolving as affiliates programs trim their affiliate partners? Are the big networks, which work on contracts with operators going to totally change the affiliate industry landscape?
What would the affiliate world look like a year from now with all the regulatory changes and the US opening for business?
The panel members will be:
Assaf Stieglitz (President, Odds1x2 Holdings)
Amir Mikay (Co-founder, TrafficLightMedia)
Yoav Dotan (Co-Founder, Affiliate Cruise and Genesis Global)
Stephanie Attias (Global Head of Regulation, Tal Ron, Drihem & Co.)
Don't miss out on this exciting opportunity to engage on the subject of operator and affiliate relations at Prague Gaming Summit 3! You can Register here or View the Agenda
Whether you are a new to the industry or a veteran, Prague Gaming Summit offers the opportunity to learn something new and be part of a group at the forefront of gambling industry in the Czech Republic, Slovakia, Poland, Austria, Switzerland, Germany and Liechtenstein.
The Summit will approach all regulatory and compliance related aspects of the mentioned markets and will also highlight some trending topics such as the relationships between Regulators, Operators – Affiliates, MasterCard's new requirements for Online Merchants (CFD, FX, Gaming, Crypto), understanding millennials (with emphasis on eSports, Daily Fantasy Sports an Virtual Sports), outsourcing for gaming companies, IT security, AML, KYC, CSR.
Several topics will also focus on the use of AI in sports betting industry related Big Data and in Responsible Gambling.
The program will also include a very important IMGL MasterClass that will aim to sharing the latest insights by the International Masters of Gaming Law experts about advertisement banning.
Full details about the event can be found on the official event website: www.praguegamingsummit.com