Condor Affiliates powered by Condor Gaming is making headlines in Berlin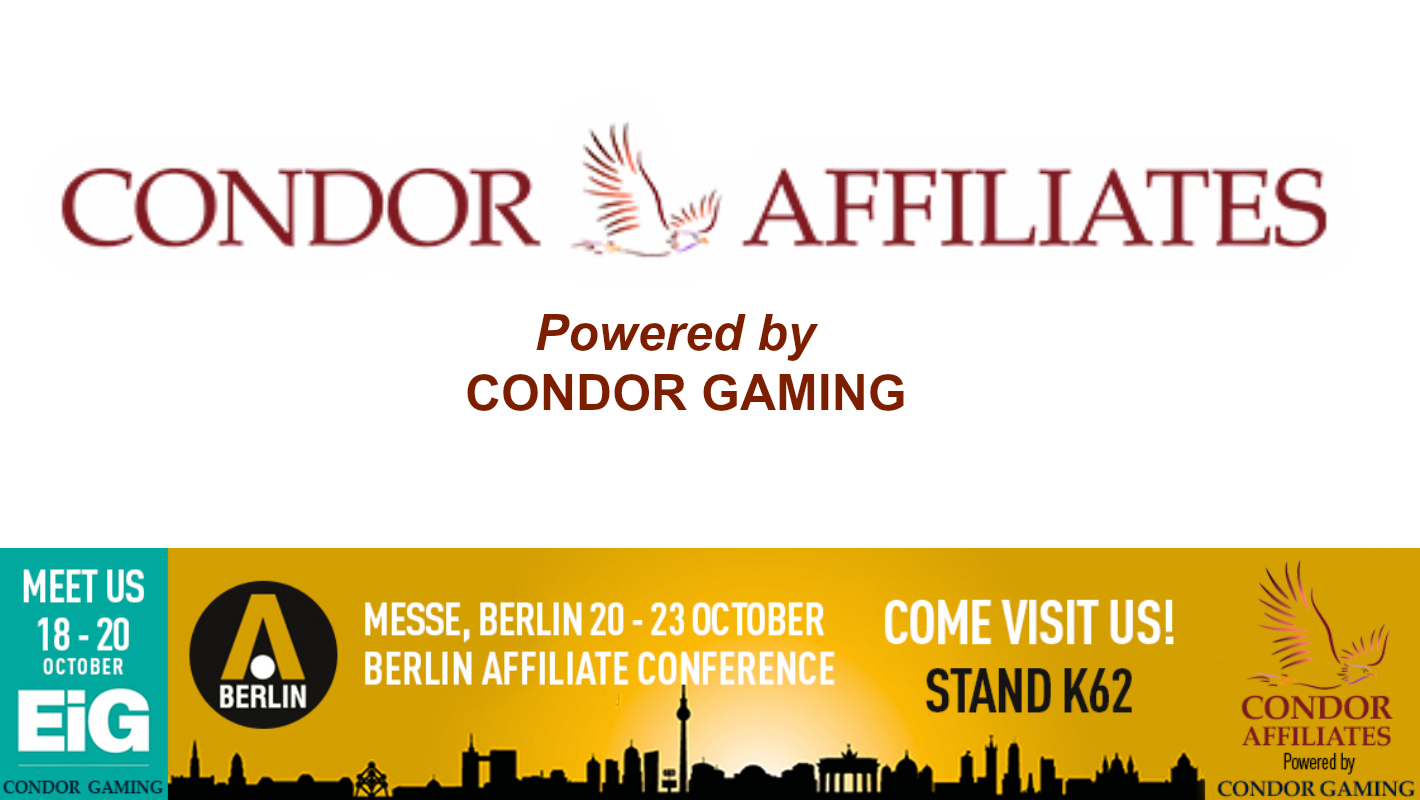 As this year's Berlin Affiliate Conference is just around the corner, Condor Affiliates are welcoming you to BAC 2016 with their newest press release:
Condor Affiliates (powered by Condor Gaming), the official affiliate program for four very unique and more importantly, successful, online casino and sportsbook brands (CasinoSieger.com, RembrandtCasino.com, b-Bets.com and the new 24Bettle.com) will be exhibiting at the upcoming Berlin Affiliate Conference from 20th – 23rd October at Stand K62 at which many existing and future affiliates and business partners have already voiced their attendance for a friendly meet and greet and exploration of current and future business ventures and partnerships.
The BAC 2016 is one of the many opportunities for Condor Affiliates to demonstrate their expansive growth in both, the casino and sports betting markets, and put their highly regarded affiliate program on show.
Condor Affiliates has had a busy and overwhelmingly successful 2016 in all aspects of the gaming industry. 2016 started off tremendously positive with the release of the fourth brand, 24Bettle in January, and continued to gain speed and growth in record time with numerous full re-designs and enhanced features across their teeming brand portfolios. To top it off, the recent launch of the new Condor Affiliates website and affiliate system makes for the complete package to promote and forge a long standing partnership with Condor Affiliates in conjunction with Condor Gaming.
Christine and Dobri, two of Condor's seasoned Affiliate Managers, along with their team, will be hosting the stand and are inviting current and new affiliates to sit down with them during this powerful event. It's going to be a very busy conference for everyone involved with Condor Affiliates this year so getting in touch before it begins (20th October) and setting up a time that suits you, will be the best way to ensure, you have the opportunity to get to know this fast growing program and company personally.
Visitors to Stand K62 will have the opportunity to discuss special affiliate deals and business ventures, organise marketing essentials, and get to know some people behind the innovative brands, Condor Affiliates as well as Condor Gaming, all the while enjoying a German draught beer from the in-stand bar. You can get in touch with the Affiliate Managers directly ([email protected]) or sign up on the website (www.Condor-Affiliates.com) before the conference to set up a meeting.
About Condor Affiliates:
Condor Gaming first launched its strong casino base with Casino Sieger and Rembrandt Casino in 2012, separating both brands with their own identifiable affiliate programs and slowly making a big name in the gaming industry with the 2 brands single-handedly. But with the launch of b-Bets in December 2014 and 24Bettle in January 2016, Condor Gaming had certainly grown to a large, strong brand and company, and the Condor Affiliates affiliate program was created shortly thereafter to ensure affiliates would always have ease of access to all their brands, in one place, with personal support and assistance through very experienced and seasoned affiliate managers. To date, Condor Gaming and Condor Affiliates have both been well established in the European iGaming scene with a diverse offering of brands which caters to all types of Casino players, whilst also offering thousands of Sportsbook markets.
To Condor Gaming, their slogan – The sky is the limit – is not just that, it's a standard of living.
Condor Affiliates is a Silver Sponsor of Gamblingaffiliatevoice.com, see how you can become a Sponsor Program .
PartnerMatrix and SlotsCalendar sign partnership to raise security awareness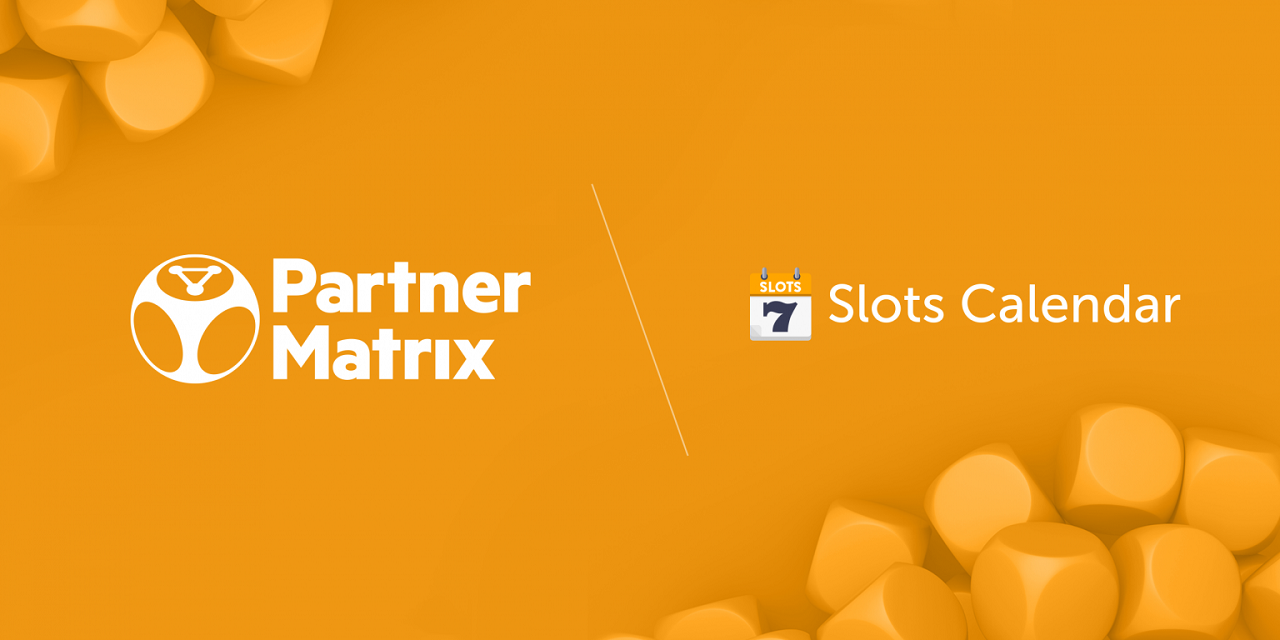 Affiliate marketing software provider, PartnerMatrix, and SlotsCalendar, the IMDb of online slots, have just signed a partnership, raising awareness about the tools operators and affiliates can use to create a more secure environment.
PartnerMatrix and SlotsCalendar will launch various marketing initiatives, covering topics such as security in affiliate marketing, player orientation in affiliate marketing, the latest tools and techniques in enlarging affiliate presence, and more. The partnership will allow both teams to initiate marketing campaigns, reach new audiences and promote affiliate solutions.
Levon Nikoghosyan, CEO of PartnerMatrix, says: "This partnership holds great importance because it allows us to raise awareness of important topics. We remember how SlotsCalendar entered the market a few years ago and seeing the company reaching such high ranks in affiliate marketing is very motivating. The SlotsCalendar team continues putting tremendous efforts into creating a robust network of iGaming enthusiasts and business representatives, and thanks to this, they have a bright future ahead of them.
"However, SlotsCalendar doesn't hold interest only for players- many big casino operators and B2B companies are very interested in appearing in the SlotsCalendar's directories. For PartnerMatrix, this is an excellent chance to create a dialogue within a quality audience and promote our tools and solutions to a bigger audience."
Viorel Stan, CEO of SlotsCalendar, comments: "The lack of active dialogue on specific topics has led to the vulnerability of some niches. We deal with numerous risks daily, and as soon as we figure out how to deal with some challenges and get used to them, other issues appear. Our partnership with PartnerMatrix will create a more dynamic platform for solving problems related to security, payments, transparency in doing business.
"We will continue to raise important topics and share the experiences of both of our companies. I am sure that our cooperation will bear fruit not only for both of our companies but also for many other industry players."
Blexr has won its fifth award in three years after being crowned Best Casino Affiliate at the EGR Operator Awards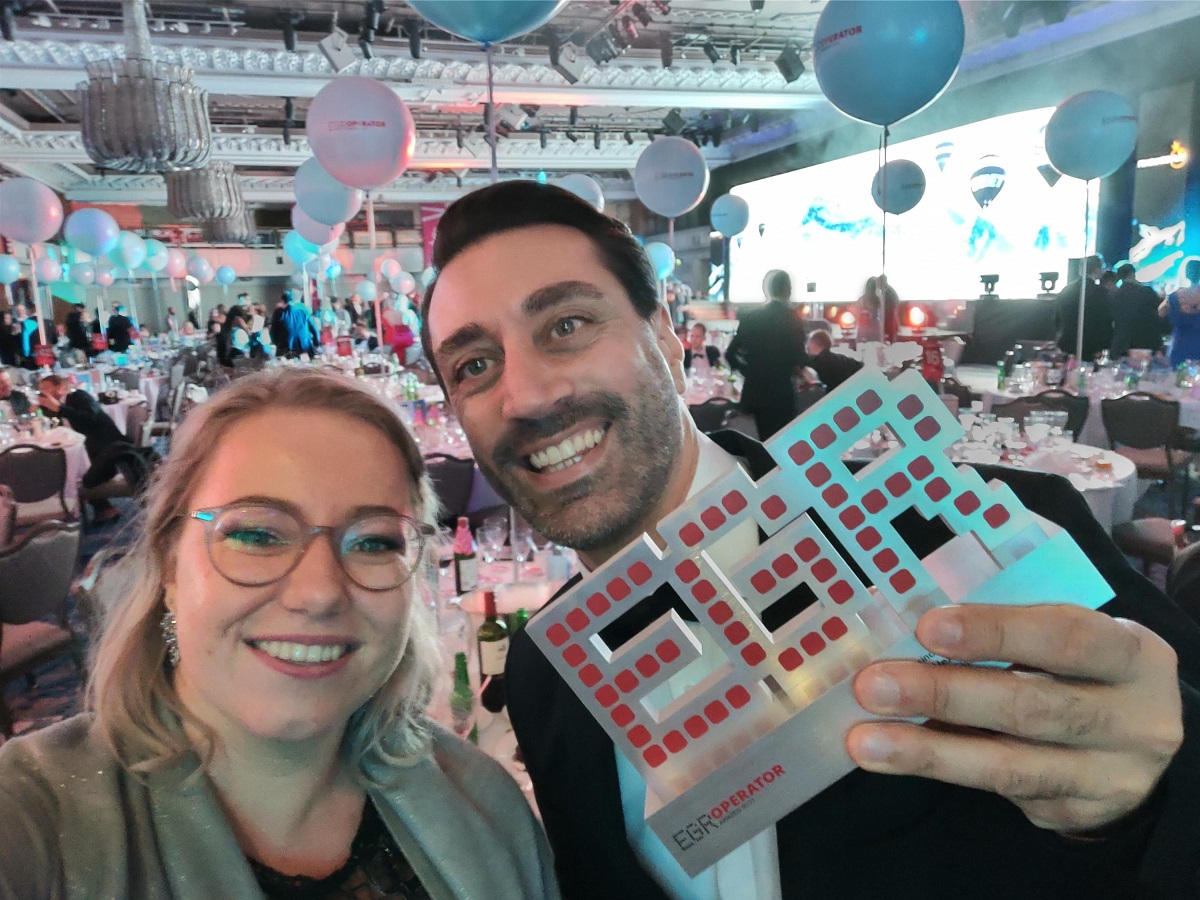 The event, held at the Grosvenor Hotel in London on 25 November, saw Blexr pick up this award for the second time, having previously won the same prize in 2019.
Blexr is a lead generation company which operates in the iGaming and sportsbook affiliate markets. It is a remote-first company with an office in Malta.
The EGR Operator Awards describes itself as the Oscars of the iGaming world, and its judges said Blexr offers "quality products and truly covers the globe".
They added: "Blexr has innovated with some unique features that go over and above the standard affiliate offering, which is always great to see.
"One for the ages – a truly long-standing operation that has successfully evolved with the times, and most importantly with compliance."
Koen Bongers, Blexr's head of marketing, said: "We're absolutely delighted to be recognised once again by the EGR Operator Awards.
"Our whole team works very hard to offer quality products and create innovation, so it's fantastic to win another award, one which all our Blexrians can be very proud of."
FANSUNITE ACQUIRES AMERICAN AFFILIATE, ACCELERATING ENTRY INTO U.S. GAMING MARKET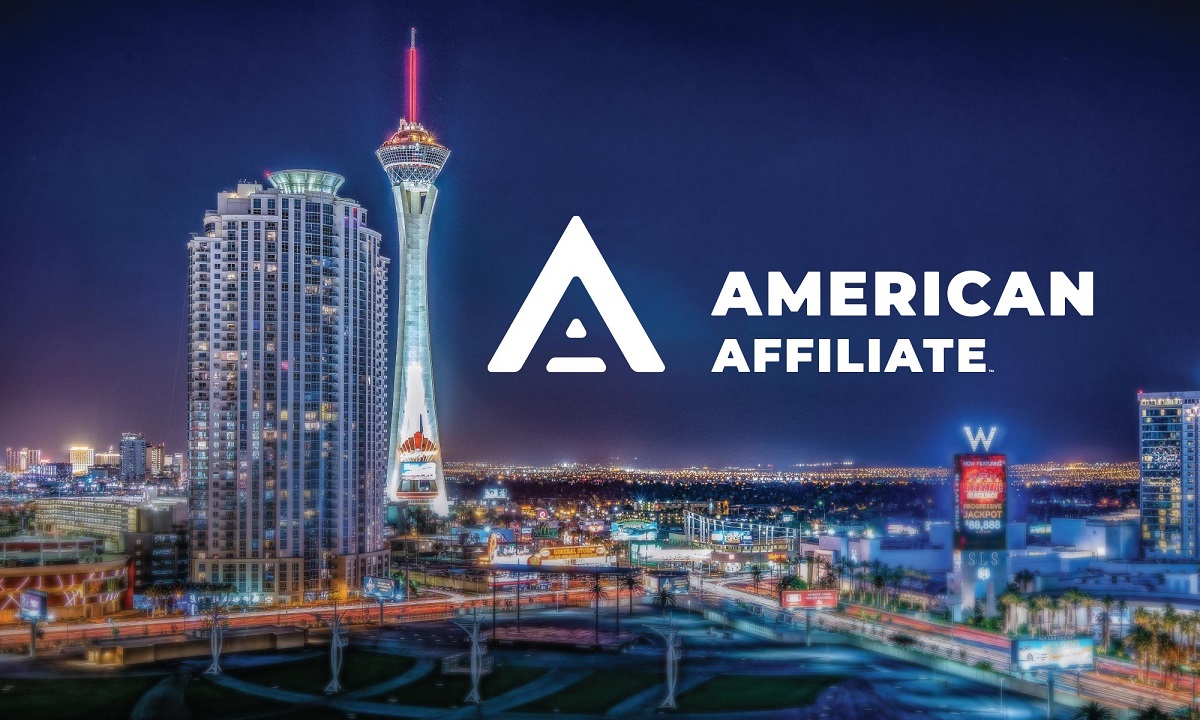 FansUnite Entertainment Inc., is pleased to announce a definitive agreement dated November 22, 2021 pursuant to which the Company has acquired ("Transaction") the businesses and brands of American Affiliate LLC ("American Affiliate"). The Transaction will result in FansUnite securing a podium position in the U.S. online betting opportunity and will be the cornerstone of a larger U.S. affiliate strategy going forward.
American Affiliate Business
American Affiliate is a diverse collection of assets dedicated to generating new depositing customers for legal sportsbooks, online casinos, online poker sites, and adjacent products in the U.S. market.
American Affiliate's vision blends an exclusive focus on the U.S. opportunity with marquee brands, a powerful omni-channel approach, a deep portfolio of proprietary technology, and a uniquely proven management team.
Transaction Highlights:
Accelerates Entry into U.S. Gaming Market: American Affiliates' Betting Hero brand is the #1 live activation company in the U.S. sports betting and online gambling market.
Revenue and EBITDA Growth: American Affiliate has produced trailing 12 months unaudited revenue and EBITDA of US$13.1 million and US$6.0 million respectively.
High-Value Customer Base: American Affiliate's assets have generated over 150,000 new depositing customers for legal U.S. online betting operators.
Partnerships with Tier-One Sportsbooks: Partnerships with leading sportsbooks and casinos including BetMGM, DraftKings, FanDuel, PointsBet, Underdog Fantasy, WynnBet, and more.
Strong Alignment with Existing Management and Shareholders: Consideration shares to be issued at a 42% premium to market price with share restrictions over a three-year period.
U.S. Pure Play: The only at-scale affiliate company focused primarily on the U.S. market.
True Omni-Channel: A premier at-scale omni-channel affiliate in the U.S. market, combining marquee digital brands with a best-in-class live activation arm.
Leading Intellectual Property Portfolio: Category-leading portfolio of proprietary technology.
World-Class Executive Team: Tier-one executive and management team with a history of success and scale in the U.S. gaming market.
"The acquisition of American Affiliate represents the most significant milestone for FansUnite to date," said Scott Burton, CEO of FansUnite Entertainment. "This transformative transaction will provide us further access to the lucrative U.S. regulated sports betting and online gambling market while generating accretive, high-margin revenue, expanding our leadership team, and accelerating the growth of our company's footprint in the global gambling market."
"When we looked at how quickly the U.S market is expanding, it made clear strategic sense for us to enter the affiliate business as a way to partner with some of the largest gambling companies in the world," continued Scott Burton. "We will now own and operate an unparalleled customer acquisition portfolio, allowing us to leverage our technology, brands, and talent to immediately capture share in the U.S. sports betting and online gambling market."
Combined, the American Affiliate brands represent one of the most significant single sources of new depositing customers for legal U.S. sports betting and online gambling operators. The leadership team has over 40 years of combined experience in the regulated gambling industry, including senior roles at market leaders such as ACEP, Amelco, DraftKings, Catena Media, and GeoComply.
Brands, platforms, content, and services highlighted in the Transaction include:
Betting Hero (www.bettinghero.com)
Props (www.props.com)
BetPrep (www.betprep.com)
Wagers (www.wagers.com)
"Legal U.S. sportsbooks and online casinos are spending billions of dollars to acquire and retain customers," said American Affiliate CEO Chris Grove. "Our brands, team, and technology allow us to capture a meaningful share of that marketing spend today while producing some of the highest margins in the U.S. online betting ecosystem."
"But that success is only a starting point," Grove continued. "We anticipate unprecedented near-term growth as legal online betting continues to expand into new states and new products. Joining with FansUnite was key to our strategy of aggressively scaling our business to meet that opportunity head-on."