Affiliate Superstars: Interview with Christiaan Bollen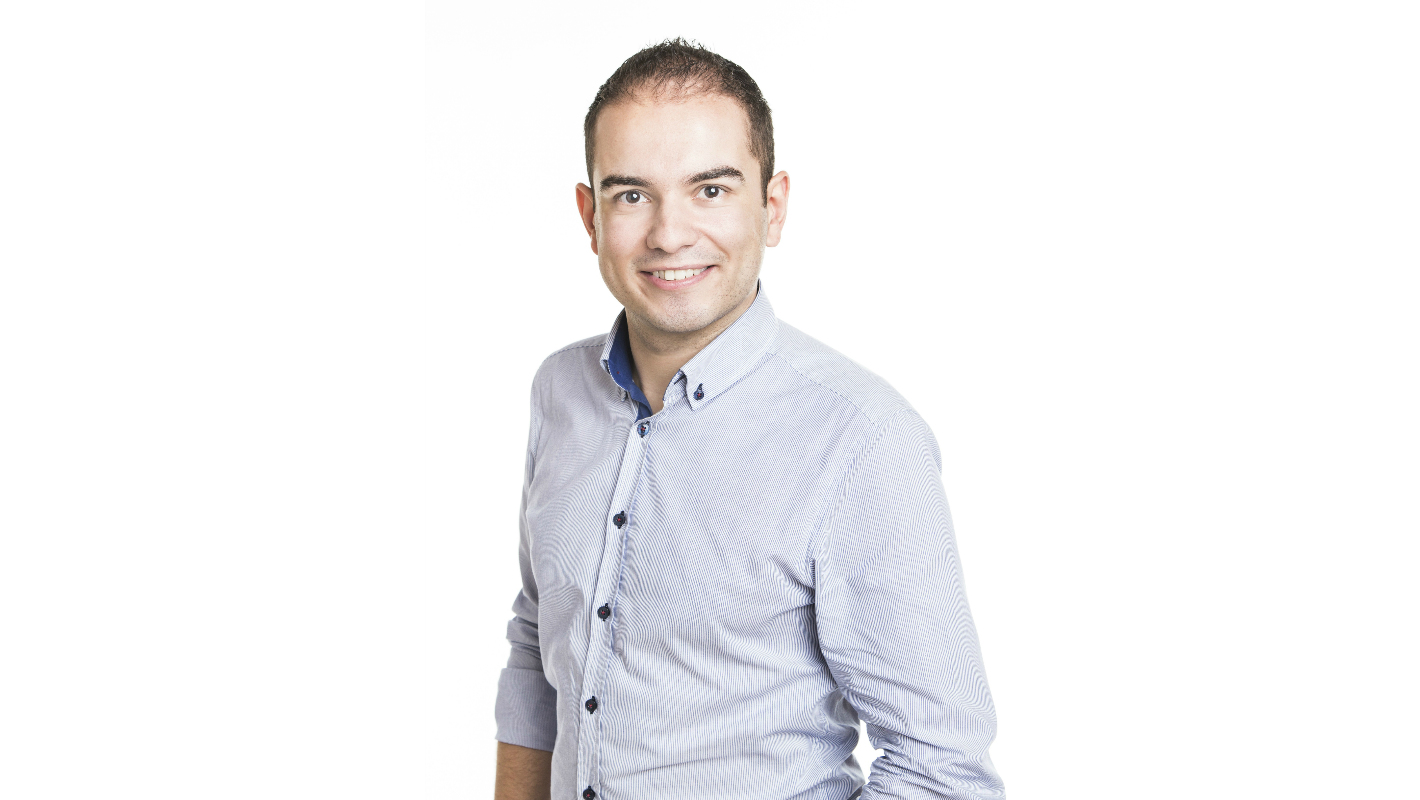 Born and raised in Belgium, Christiaan Bollen (Boljoro) is among the few LRT Certified Professionals in the world.
EEGReport Magazine: Hi Christiaan, tell us a bit about yourself, we want to know who Christiaan Bollen really is. Where were you born? What was the key idea of developing these skills that got you so far in the industry?
Christiaan: I am born and raised in Belgium. As a kid, there was always a big interest in computers. In high school I started creating my first affiliate websites, it was a nice extra income for a teenager. Later in university I graduated in Software Development, during my time at university there was not so much time for the websites, there were other priorities during those years and the affiliate websites were put on hold.
After graduating at university, I started working as consultant in a local Belgian software development agency.
In the evenings after work the urge to make my own websites came back. At that time in 2012 in Belgium the gambling market just got legalized. Because there was not really a website that gave an overview of which casinos were legal I decided to make a website that gives an overview of legal gambling websites. I had no idea how much money there was to make as an affiliate in this industry.
My first website Goedgekeurdegoksites.be started small, an overview of all the legal websites with some information and a few affiliate links. From time to time some extra news was added. Nothing big. After some months the income became bigger and bigger. Later I decided to stop working as software developer and started up my own company. Today Goedgekeurde Goksites is one of the biggest iGaming affiliate websites in Belgium. The website also has a version for the French speaking part of Belgium, Jeux de Casino Approuvés .
Being an affiliate gives you a lot of freedom. As long as there is an internet connection and you have your laptop with you, you can work. There are even some people who claim to do all their work on their smartphone.
Having all the freedom in the world, last year I decided to move to Barcelona, my favorite city. The company is now also officially in Spain. Soon more Spanish and International websites will be released. At the moment those are in development.
What I like and focus on is SEO. In the 5 years I have been to many SEO conferences and got really good in it. Last year I was honored to join the SEOktoberfest, one of the most exclusive SEO conferences with all top experts. Sometimes I also speak as SEO specialist at conferences.
Going to conferences gives me a chance to travel around the world and discover new places. It is also a good variety in my daily life as affiliate.
EEGReport Magazine: Since there are hundreds of Search Engine Optimization, Online Marketing and Web Development agencies out there, where do you think Boljoro stands in relation to the competition at this moment?
Christiaan: Boljoro is a small company, I mainly do consultancy work as SEO specialist. Build an SEO strategy for a company that their in house team can execute.
It is hard to say about myself but I believe my knowledge is above average of other SEOs. Going to many conferences talking with other experts but also getting ideas from other people you talk with. It doesn't always have to be an expert that has good ideas.
Being part of closed communities like the SEOktoberfest gives me the opportunity to be in close contact with people from Google, Facebook, LinkedIn and big agencies. This is my biggest source of information. It benefits me as affiliate and my clients.
EEGReport Magazine: Tell us which markets do you target with Boljoro and in which fields/niches are your clients active?
Christiaan: The biggest market for Boljoro is still Belgium, next to that the focus is going to Spain as we relocated. As I am an igaming affiliate, the igaming niche is the most important. But Boljoro also has clients in other niches, the car industry for example.
In the beginning you try to get clients and don't really focus on a market. Now there is so much work that I don't take random customers in different markets anymore. My focus is on the gambling industry. I am open to new projects in other markets but only if they are interesting enough for me.
EEGReport Magazine: We know that you're constantly travelling, could you share the most interesting events that are dedicated to SEO/link building or affiliate conferences/events?
Christiaan: The most interesting SEO conference for me is Ungagged, this conference is 2 times a year. In June in London and in November in Las Vegas. For a igaming affiliate the fact that it is in Vegas is an extra plus.
If you focus on a specific country, try to go an SEO conference in that country. The local people will have their own strategies that you can learn from. Some things work different in other countries.
Always try to blend in with your competitors if you do SEO, just be a little bit better then them.
For the igaming affiliates, they can not miss the London Affiliate Conference. This conference makes it possible to talk affiliate managers from most of the brands. The other iGB Affiliate conferences are also good but there are less brands present. At the iGB events lately the level of SEO presentations also got better.
EEGReport Magazine: Google rolled out it's final version of Penguin, what's your angle on this "real-time update" ?
Christiaan: Calling it the final version might not be so accurate, it keeps getting updated. You have to be even more careful with your link profile as they can push a change every day. One of these updates might have a big influence on your website. My advice is to keep a clean link profile.
EEGReport Magazine: How about Google's New Mobile Index?
Christiaan: An obvious evolution, mobile had a big growth in the last decade. These days everyone is walking around with a smartphone and using it whenever they can. The amount of mobile traffic got higher than desktop. It is normal that Google follows this evolution and puts mobile before desktop now.
EEGReport Magazine: Can you tell us how did you see this year in terms of Google and what do you predict for the New Year, any major updates or so that you expect?
Christiaan: Continuing on the previous question, mobile got more important. We saw Google put the mobile friendly tag first, now the mobile first index. In the next year I expect that AMP will grow more and become more important. Or at least that is what Google wants. This way they have even more control over the internet.
EEGReport Magazine: Which term do you prefer link builder or link earner, and why?
Christiaan: Link earner, the links you can earn naturally are probably way more relevant and helpful for the reader. This will also reflect in the user behavior on your website which will have a positive impact on your SEO. These links are also more likely to convert your users. After all that is what you want to do with your site.
Buying links is possible but be careful what you do, Google is watching. I prefer earning links.
EEGReport Magazine: How do you see this "new era" in the backlinks world, I mean is content king in your opinion?
Christiaan: Don't believe people who say that links don't matter, they do. Even Google's, Gary Illyes said it last year: "Ranking without links is really, really hard".
EEGReport Magazine: Do you use metrics like Alexa Rank, PA and DA, Trust Flow and Citation Flow. if yes what's your opinion about these?
Christiaan: For me metrics are important, mainly I use Trust Flow and Citation Flow. Next to that I also use Link Research Tools Power and Trust.
But don't get to focused on metrics. You also have to visit the website. See how it looks, what is your "feeling" about a website. The more experience you have as an SEO this feeling will become more accurate and clear. There are so many factors that matter.
A website with lower metrics can be better for your link profile than a website with higher metrics. It is important that the content in which your link can be found is related to your website. The website must fit yours.
Be careful with websites or self-called SEO's or marketers that try to sell you links. Many times they manipulate you into buying to expensive links. Alarm bells should start ringing if you get an email from company@gmail.com that has these great links for sale.
Always try to check the history of a website. How long has it been online, did it have a big change in the last months, has it been offline for some time, etc.
EEGReport Magazine: Let's talk affiliates a bit, how do you see the future of the online casino/gambling industry? For instance, will it become a truly global phenomenon?
Christiaan: Is it not already global? Gambling is everywhere over the world, online and offline. Where people have the possibility to go online there will be people gambling online. There are also affiliate websites all over the world. Some regions might not be as popular as others but when casinos or affiliates see a way to earn money they are there.
I am not sure how legal it will be in different places in the world. As we can see in Europe, more and more countries start legalizing online gambling. The reason they give for this is to help people, don't get them into debts or addicted. According to me their main reason is that they see a way to earn more money by charging taxes for gambling.
EEGReport Magazine: Do you have any advice that you would like to offer to newbies who are looking to venture into this great industry!?
Christiaan: 100% agree, this industry is great. For newbies, don't give up! It is a really hard and competitive market. You need confidence that you can do it, make a plan. You will need a lot of patience.
Don't expect that it will be easy or quick money. You should work hard for it and it will take time. It can take months or a year before you earn your first euro. If you plan to give up your job for it, don't do it. You need savings to go through the first year or keep your current job next to it.
EEGReport Magazine: Tell us one change that you want to see in the online casino/gambling affiliate world?!
Christiaan: More cooperation between (European) countries in their gambling laws. Every country has its own laws, in some countries the laws are even different for parts of the country like in Germany.
Affiliates but also gamblers can't see the wood for the trees. As I told before, this was the first reason for me to start up my main website Goedgekeurde Goksites. Everything I publish on my website is legal in Belgium. If you translate the title to English it is "Approved Gambling Websites". I want my visitors to be able to browse my website without having to worry about legal stuff when they are on my website.
EEGReport Magazine: Where would you like to travel in Eastern Europe?
Christiaan: Everywhere, I love traveling. I have only been to Budapest, Hungary, in Eastern Europe. In the future I hope to see more of the East of Europe. Usually my travels are a combination of work and fun. I go to a conference and stay a bit longer to explore the area. If you can advice me any conferences?
EEGReport Magazine: Do you have region or country that you wouldn't want to visit in Eastern Europe, if so why?
Christiaan: There is no specific country that I would not like to visit. The only thing places I wouldn't want to go to are places where it is not safe.
This interview Affiliate Superstars: Interview with Christiaan Bollen appeared first on EEGReport Magazine.
AffiliateINSIDER delivers practical skills to complement 'on the job' training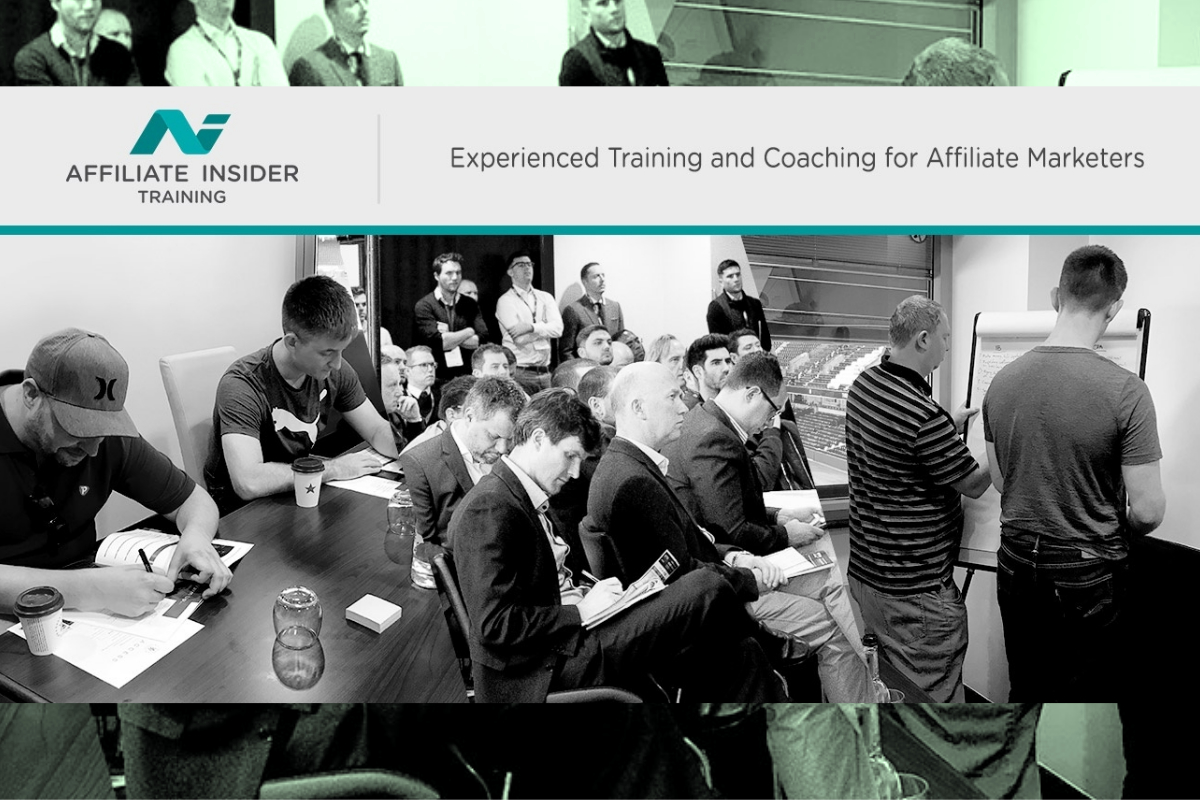 The launch of the bespoke Affiliate Manager Coaching Academy from AffiliateINSIDER means that affiliate managers in the iGaming sector now have an opportunity to access over two decades of affiliate marketing strategies, tactics and expertise.
Founded by Lee-Ann Johnstone, the CEO of news, training and events business AffiliateINSIDER , this new academy aids skills development for affiliate managers and graduates entering the digital marketplace.
Delivered in exclusive training venues to provide bespoke and tailored classes, it is built around proven strategies for helping affiliate programmes grow. Only up to a maximum of 10 delegates are permitted to enable significant 1 on 1 time within an intense learning schedule.
The advanced one-day program is tailored according to a pre-course questionnaire designed to customise content delivery to the delegates in the room. It is then backed up with a 90-day action plan from the tactics learnt on the day and includes a 30-minute personal Skype coaching call, while a detailed workbook and course notes are available to take away.
Johnstone commented: " The affiliate coaching academy is an extension of the strategy and skills I've learnt working in this industry for almost two decades. It's about helping promoting best practice and continued skills development coupled with a practical implementation of affiliate marketing techniques."
She continued: "Our course content gives candidates the skills they need to grow their affiliate programme reach, negotiate the right commercials and build successful affiliate relationships.
"Affiliate marketing is an exciting constantly changing digital medium, but one that has predominantly been led by on the job training, which means skills are passed down and can become dated. It's therefore vital that we create content and course structures that promote skills development and digital learnings for affiliate managers to remain at the top of their game!"
Rasmus Sojmark is the founder and CEO of SBC , a leading news and events company for the sports betting industry that joined forces with Johnstone in November of last year to launch the AffiliateINSIDER.
Sojmark added: "The Affiliate Coaching Academy is a natural extension of the AffiliateINSIDER ethos to promote skills development and knowledge sharing in the affiliate space. For this reason, launching this exclusive academy made sense on so many levels.
"Our clients and partners can now benefit from tailor made learning opportunities and access a level of skills development not offered anywhere else. Lee-Ann has a vast amount of experience working across a wide range of industries, which is what makes this opportunity so unique.
"We are very excited to offer this service to both individuals and companies who wish to grow their affiliate business and improve their affiliate partnerships ."
For more information about the course content and booking dates, please contact AffiliateINSIDER sales team: sales@affiliateinsider.com 
Meet the first four speakers of Kyiv iGaming Affiliate Conference!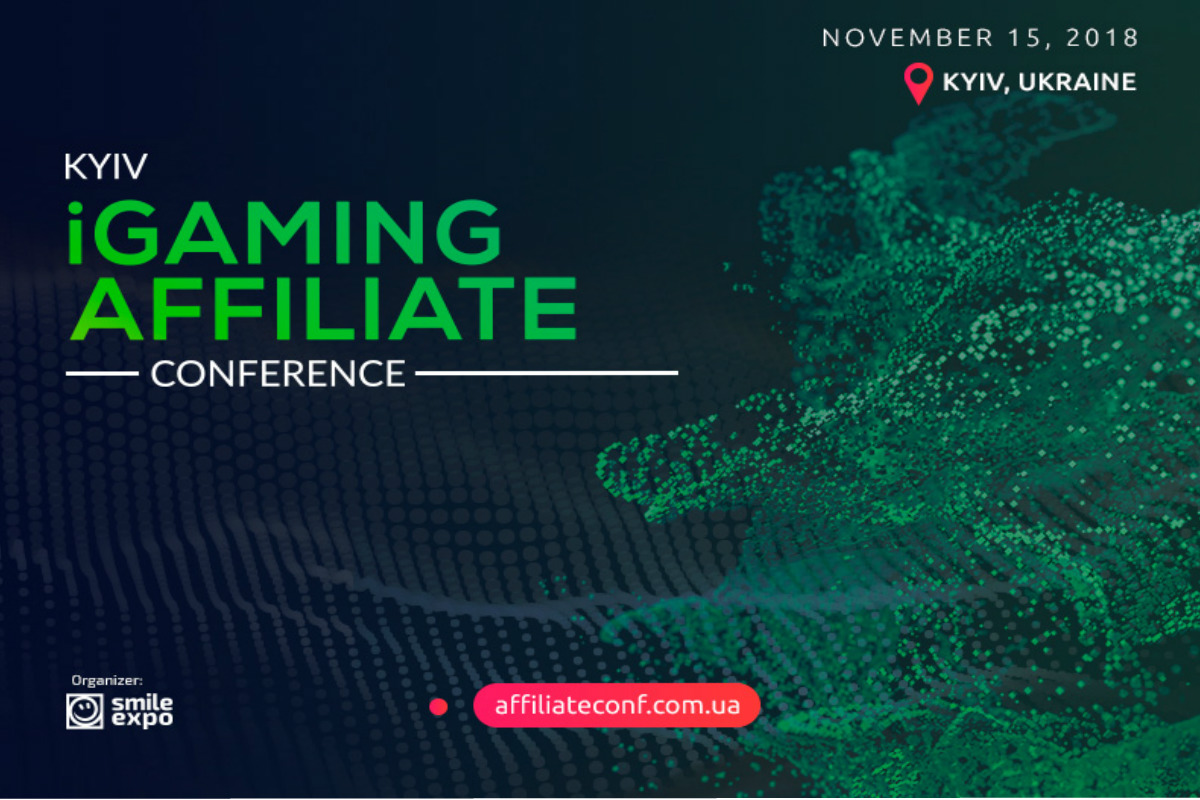 Speakers of Kyiv iGaming Affiliate Conference: discussion of gaming affiliate programs and traffic in Russian and foreign networks
On November 15, Kyiv will host iGaming Affiliate Conference. The industry representatives will discuss the latest gambling and affiliate marketing trends as well as take an opportunity to establish new business partnership within the networking area. Meet the speakers of the event that have already confirmed attendance. They are e-business professionals and world-class experts on affiliate marketing.
The event will gather representatives of iGaming business and affiliate marketing. The platform consists of a conference, an exhibition, and a networking area. It will take place at Vsi. Svoi D12 (12 Desatinna St.), a popular center of cultural and business life in the city's old town section.
Conference: space for expert's presentations addressing affiliate marketing and iGaming.
Exhibition: a venue for iGaming representatives from across the globe. The companies will present software and hardware products.
Networking: business representatives will enjoy the enjoyable atmosphere with a VIP zone available to special guests.
Conference speakers and their presentations
iGaming is a highly competitive niche, which has to be taken into account while developing marketing strategies. Vladimir Luchaninov, Head of Acquisitions at Firelink Media, will tell about the pitfalls of eSports affiliate programs and provide the criteria of affiliate program choosing. He will also touch upon the challenges of risk assessment as well as advise on how to reach the highest profit from an affiliate program.
Kostiantyn Novofastovsky, Head of ClickFrog, will also cover the peculiarities of gaming websites. In his presentation titled 'Buying traffic in gambling. How to avoid bots', the speaker will feature the popular resources and compare CPM banners with ClickUnder.
Dmitry Petrenko, Head of SEO at Edu-cash.com Ukraine, will dwell on promotion in foreign networks. The speaker took part in website promotion to top positions in the U.S., Canada, Germany, Austria, and the CIS. He will reveal the secrets of leadership on foreign competitive websites emphasizing on grey promotion and organic traffic.
Myroslav Liaskovez, Founder at LeadMarketing and an author of the online course 'Facebook Without the Fluff', will shed light on traffic arbitrage techniques in social networks. The attendees will have a chance to find out about the frequent mistakes made by beginning arbitrage managers and effective advertising strategies for Facebook.
New speakers are coming soon! Visit the website Kyiv iGaming Affiliate Conference to follow the announcements.
Register to keep up with the trends of gambling affiliate marketing.
Esports Entertainment Group Accelerating Affiliate Marketing Agreements With Additional 42 Esports Teams, Bringing Total To 176 Esports Teams Esports Entertainment Group, Inc. (OTCQB:GMBL) (or the "Company"), a licensed online gambling company with a specific focus on esports wagering and 18+ gaming, is pleased to announce Affiliate Marketing Agreements with 42 additional esports teams as the Company continues to ramp up affiliate marketing activities in support of its recent launch of vie.gg, the world's first and most transparent esports betting exchange.
SIGNIFICANT ACCELERATION IN ESPORTS TEAM ADOPTION OF P2P WAGERING MODEL
This announcement, along with the announcement of 36 additional esports teams earlier this week, signifies a significant acceleration in adoption of the company's P2P esports wagering platform by global esports teams. Teams are overwhelmingly pointing to the P2P model as highly desirable for their fans due to the fact "at VIE.gg a fan always wins", as opposed to pitting fans against the "bookie" in the traditional model where the odds are heavily stacked against fans.
The addition of these 42 esports teams brings the total number of esports team affiliates to 176 since the Company's first announcement on April 5th, representing a major milestone for Esports Entertainment Group.  The Company anticipates many more Affiliate Marketing Agreements with esports teams throughout 2018.
NEWEST ESPORT TEAM AFFILIATES FURTHER EXPAND GLOBAL REACH INTO SOUTH AMERICA
The addition of the 42 esports teams below represents further significant geographical penetration into the South American market.  The geographical distribution of our most recent esports team affiliate partners is as follows:
Brazil: 26
Peru: 6
Chile: 2
Venezuela: 2
Colombia: 1
Bolivia: 1
Mexico: 1
Guatemala: 1
Paraguay: 1
Dominican Republic: 1
Grant Johnson, CEO of Esports Entertainment Group, stated, "The acceleration of our esports team affiliates is quantifiable and unequivocal validation that our VIE.gg P2P model is best suited for esports teams and their fans.  I want to thank these new esports teams for their support and I look forward to working with them as VIE.gg affiliate partners."
ABOUT VIE.GG
vie.gg offers bet exchange style wagering on esports events in a licensed, regulated and secured platform to the global esports audience, excluding jurisdictions that prohibit online gambling. vie.gg features wagering on the following esports games:
Counter-Strike: Global Offensive (CSGO)
League of Legends
Dota 2
Call of Duty
Overwatch
PUBG
Hearthstone
StarCraft II
About Esports Entertainment Group
Esports Entertainment Group, Inc. is a licensed online gambling company with a specific focus on esports wagering and 18+ gaming. Esports Entertainment offers bet exchange style wagering on esports events in a licensed, regulated and secure platform to the global esports audience at vie.gg.  In addition, Esports Entertainment intends to offer users from around the world the ability to participate in multi-player mobile and PC video game tournaments for cash prizes. Esports Entertainment is led by a team of industry professionals and technical experts from the online gambling and the video game industries, and esports. The Company holds licenses to conduct online gambling and 18+ gaming on a global basis in Curacao, Kingdom of the Netherlands and the Kahnawake Gaming Commission in Canada. The Company maintains offices in Antigua, Curacao and Warsaw, Poland. Esports Entertainment common stock is listed on the OTCQB under the symbol GMBL.  For more information visit www.esportsentertainmentgroup.com
.
FORWARD-LOOKING STATEMENTS
The information contained herein includes forward-looking statements. These statements relate to future events or to our future financial performance, and involve known and unknown risks, uncertainties and other factors that may cause our actual results, levels of activity, performance, or achievements to be materially different from any future results, levels of activity, performance or achievements expressed or implied by these forward-looking statements. You should not place undue reliance on forward-looking statements since they involve known and unknown risks, uncertainties and other factors which are, in some cases, beyond our control and which could, and likely will, materially affect actual results, levels of activity, performance or achievements. Any forward-looking statement reflects our current views with respect to future events and is subject to these and other risks, uncertainties and assumptions relating to our operations, results of operations, growth strategy and liquidity. We assume no obligation to publicly update or revise these forward-looking statements for any reason, or to update the reasons actual results could differ materially from those anticipated in these forward-looking statements, even if new information becomes available in the future. The safe harbor for forward-looking statements contained in the Securities Litigation Reform Act of 1995 protects companies from liability for their forward-looking statements if they comply with the requirements of the Act.