Affiliate Interviews: Steven Hubbard, of SweGaming and BettingLounge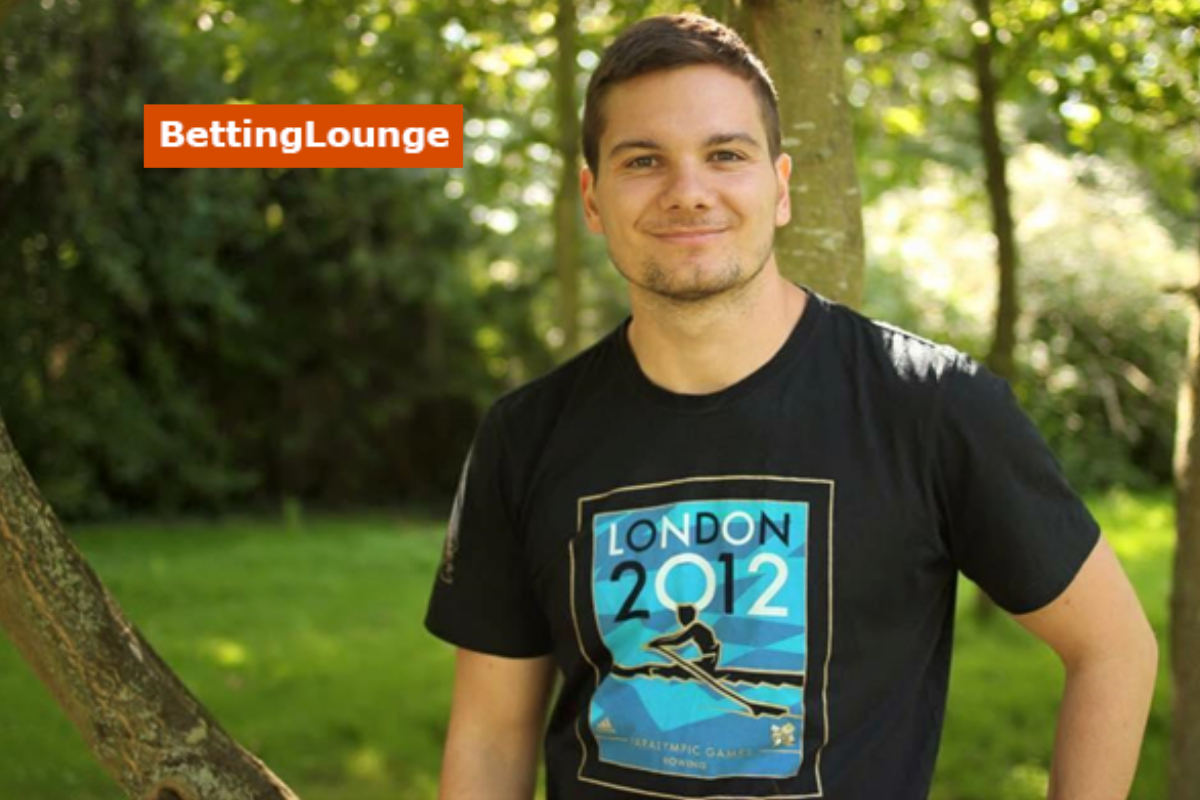 This is our second interview with Swegaming. We are checking how they are doing right now.
GAV: Hi Steven, first off we've been talking with you before, around 2 years ago to be exact, and first wanted an update on what Swegaming and BettingLounge have been up to since then.
The last two years have been hectic for Swegaming as a company, and since I joined this year we've been ramping up our efforts towards the UK market with our site BettingLounge.

We've launched a completely new look and feel to the site while adding new sections including our popular betting tips. We have also added new functionality and content to help our visitors make the right decision when choosing which betting sites to use.
GAV: Could you tell us some quick facts about you?
Name: Steven Hubbard
Age: 24
Hometown: Wymondham
Living in: Gothenburg
Favourite Food: Pizza
Must read book: Running: The Autobiography
Best dart player: Phil Taylor
GAV: Tell us more about yourself, we want to know exactly who Steven is, the product owner of Bettinglounge. How was it to move to a new country? How is it to work at a big affiliate company as Swegaming?
Well, I grew up in a small town in Norfolk, England. I spent most of my working life as a Lifeguard and Swimming teacher but decided to go travelling for a change.
There I met my Swedish girlfriend and moved to Gothenburg, where I met Andreas and David (founders of SweGaming AB). Moving to Sweden was a lot harder than the travelling I had done, but I had great support from my girlfriend and her family.
Working at SweGaming has been a wonderful opportunity to learn and develop new skills. They have a lot of valuable experience in the Swedish market and exciting ideas for the UK.
GAV: What would you say is the biggest competitive advantages for Bettinglounge? What makes Bettinglounge stand out from the crowd?
We are looking to change the affiliate industry by offering an honest, transparent and personal product. All while promoting safe and responsible gambling.
We have some really exciting long-term projects that I think will add a lot of value to BettingLounge, while continuing with our personal touch instead of hiding behind a brand name.
GAV: What is the biggest challenge for you as a product owner?
The need for constant innovation is the biggest challenge facing us. There are a massive number of affiliates in the UK, and we have to offer something special to stand out.
GAV: We have done some reading at your site and found out some really interesting betting tips, how can you know so much!?
Well, I am in no way a betting tipster or expert. But, I have been following sports, mainly football and darts for most of my life. Of course, you learn a lot from that over the years.
But, the most valuable information is gained by a bit of research. All of our tips are well researched with key stats and facts for the match. It is not a foolproof way of betting, but it will help in your decision making.
See our betting tips as a guide, or if you agree, of course, you are welcome to back them. But, remember to do so in a fun and responsible way.
GAV: Steven, who is your favourite model? Is it Zlatan or David Beckham?
Ah, that's a tough one. Of course, David Beckham is my favourite model. I mean his boxers are not great, but what a man he is!
GAV: What betting tip has been your best in ROI?
The best betting tip so far has been a 12/1 win treble with Betway. Three away wins, Lincoln City, Leicester and Doncaster.
Although, Doncaster finished 3-2 and we had a nervy 7+ minutes of extra time that was not appreciated.
GAV: What is the best with TheGamblingAffiliateVoice?
The best thing is definitely to find new gaming conferences and read comprehensive articles . You are doing a great job writing about the conference Sigma on Malta. More affiliates and operators should definitely go to Sigma which is the best conference in my opinion.
Media profile joins Better Collective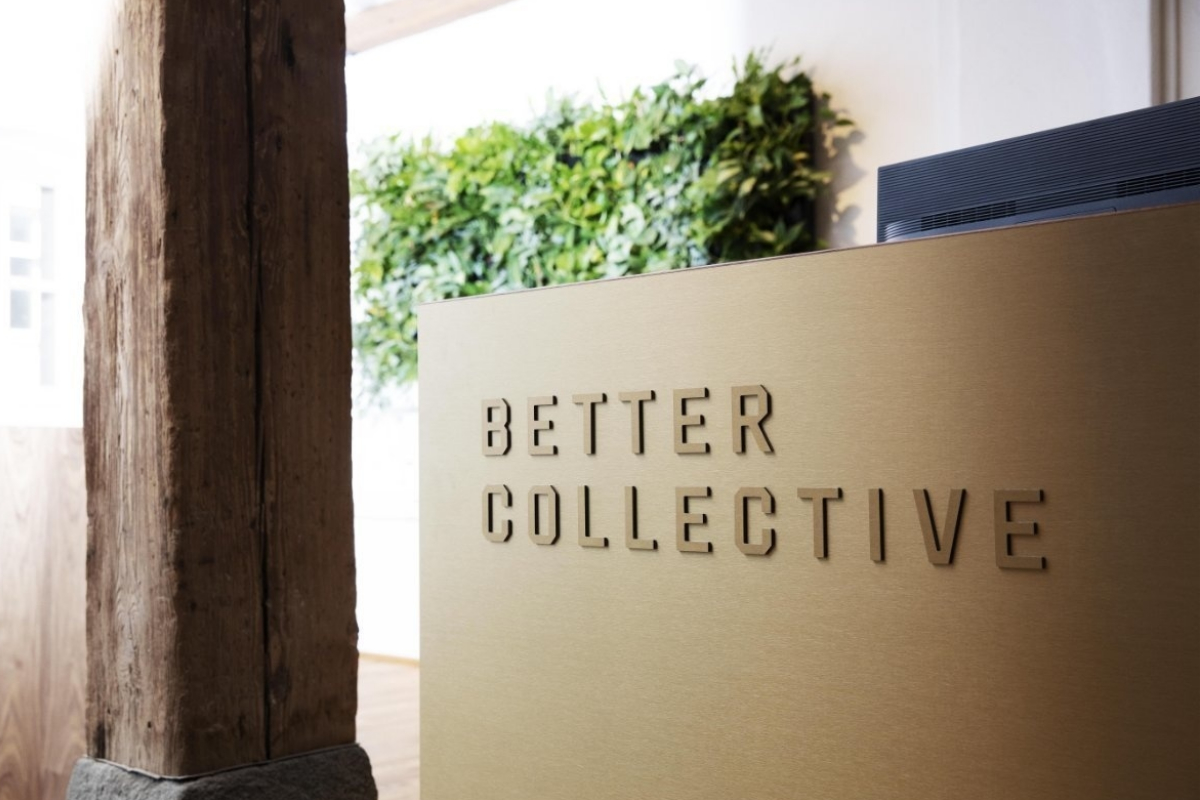 World leading sports betting affiliate, Better Collective, hires former General Manager and Editor-in-Chief of Racing.com, Shane Anderson. Anderson joins the headquarters in Copenhagen where he will take on the position as Senior Director of Group Content & Brand.
On July 1st, 2019, former General Manager and Editor-in-Chief of Racing.com, Shane Anderson, joins Better Collective. In his new position as the Senior Director of Group Content & Brand, Anderson will be in charge of leading an ambitious content strategy that will strengthen the on-site content of Better Collective's brands and products.
Jesper Søgaard, CEO of Better Collective, said: "We are extremely glad to get Shane Anderson on board with us. He comes with many years of managerial experience from within the industry and will help set an ambitious content vision that will empower the Better Collective brands, such as Bettingexpert.com, even further. This will ultimately lead to a better experience for our users."
Shane Anderson said: "I have followed the development that Better Collective has undergone with great admiration over the past few years. I look forward to becoming part of the team in Copenhagen and bringing my experience within journalism to the content production of BC's products to make them even stronger and more appealing to the global community of sports betting fans."
Shane Anderson has been part of Racing.com since its launch in 2014, where he has both had the role as a television presenter, as well as a member of the executive management team.
Smile-Expo to Hold First Georgia iGaming Affiliate Conference Dedicated to CPA Networks and Gambling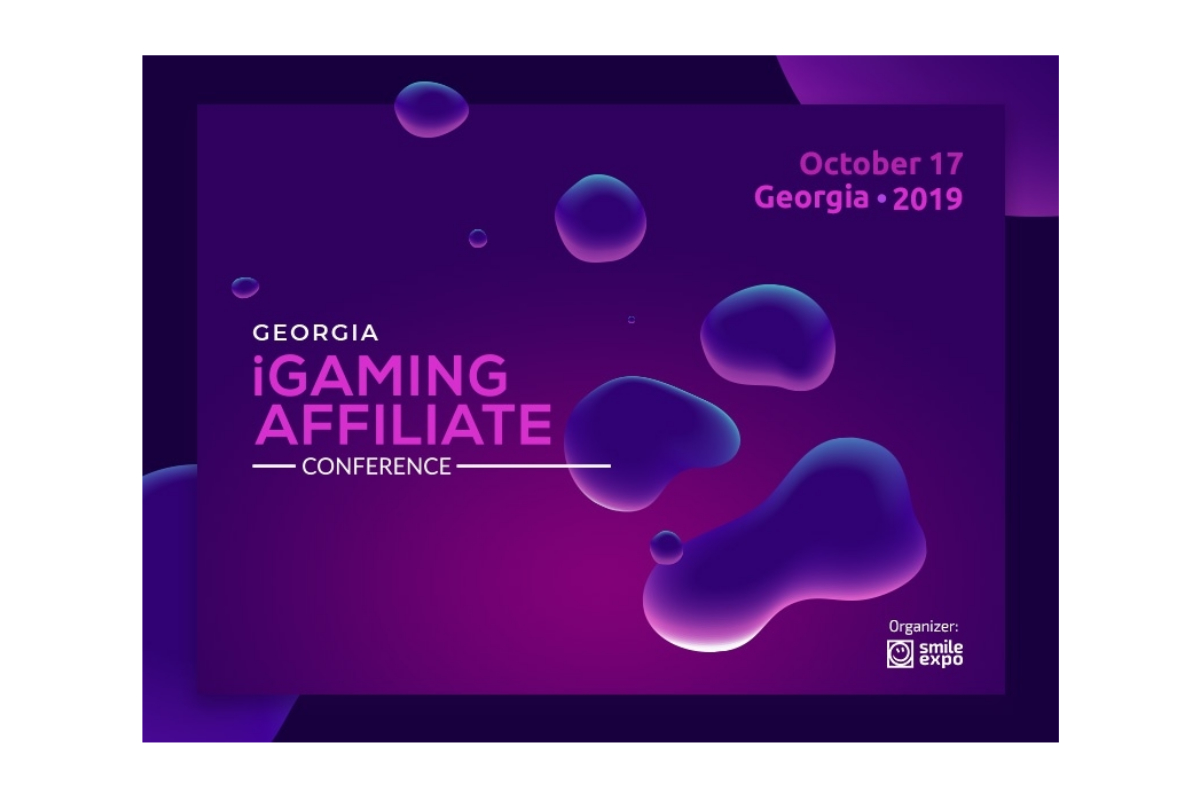 On October 17, Tbilisi will host Georgia iGaming Affiliate Conference, the country's first event dedicated to affiliate marketing in the gambling industry. The event will bring together gambling experts, software developers, and affiliates.
Georgia iGaming Affiliate Conference by Smile-Expo will involve top gambling experts who will share information about new technologies and legal aspects as well as examine affiliate marketing prospects in Georgia and worldwide.
Online Gambling Market in Georgia
The Georgian gambling market is one of the core markets in Eastern Europe. Its traffic is freely accepted by such major affiliate networks as 3sNet, Adventor, and FINAFF.
Besides, Georgian gambling companies use foreign networks to offer their solutions and unique affiliate programs appropriate to their products. The country is included in the map of affiliate programs operating at global and regional levels.
Georgia iGaming Affiliate Conference
It is Georgia's first event dedicated to gambling affiliate marketing, online gambling, and market potential. Invited industry experts will make presentations on online gambling trends, compare legislative issues in different countries, and share secrets of iGaming affiliate program operations.
Exhibition Area
The exhibition area will allow iGaming companies, software developers, and affiliates to present their solutions and services. Attendees will be able to appreciate exhibitors' products and talk to company representatives personally.
Whom the Conference Is Aimed at
Georgia iGaming Affiliate Conference will be useful to affiliates, arbitrage specialists, online casino operators, affiliate network representatives, lawyers, developers of specialized software (web platforms, apps, programs), webmasters, SEO experts, and marketers.
The conference will allow to discover more about the gambling industry regulation, marketing strategies, and gambling affiliate programs. Conference guests will be able to take part in efficient networking, establish beneficial business contacts, and find new partners.
Organizer and Date
The event will be held by Smile-Expo, an international company that has been organizing business events for 13 years. Georgia iGaming Affiliate Conference will take place in the capital of Georgia on October 17.
Participants of Zurich iGaming Affiliate Conference: Countries, Areas, and Companies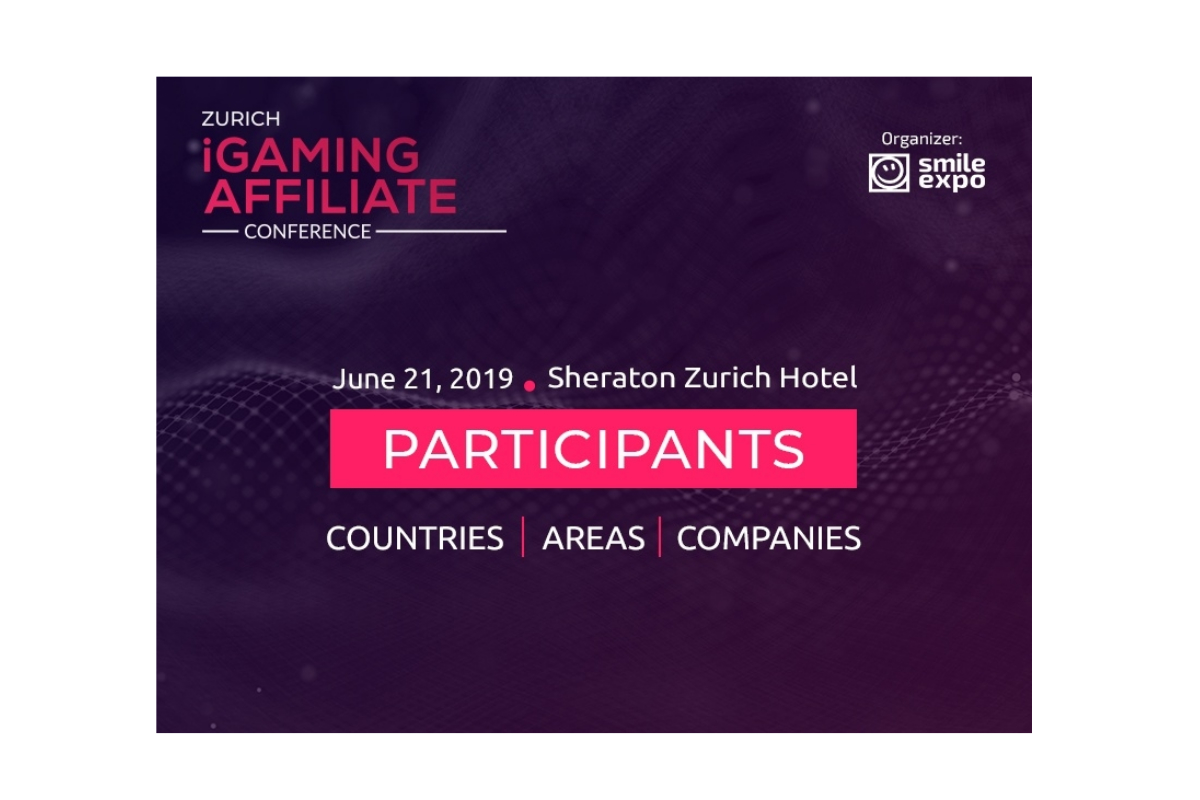 On June 21, Switzerland will host Zurich iGaming Affiliate Conference. It is the country's first event uniting gambling business representatives and specialists from affiliate marketing companies.
Why is it important to attend the event?
Zurich iGaming Affiliate Conference is Switzerland's only event bringing together the specialized audience and providing relevant practical knowledge about online gambling business operations. Representatives of virtual casinos and land-based gambling venues will meet and share their experience.
As part of the conference, speakers will talk about market trends, industry regulation, project promotion, and affiliate marketing opportunities. They will present case studies and give answers to guests' questions.
Each participant is a potential business partner. Therefore, due to efficient networking, local gambling operators and foreign gambling companies will obtain new companions, while affiliate network representatives will be able to agree on collaboration with casinos and webmasters. Besides, guests will get a chance to meet investors who are ready to assist in implementing various projects.
Who will participate in the event?
The event dedicated to gambling and СРА networks will become a meeting point for gambling market players engaged in online and offline segments. They include casino managers, SEO specialists, arbitrage experts, webmasters, lawyers, and digital agencies. They will represent such companies and organizations as DAO.Casino, PartnerMatrix, Endorphina, Red Tiger, Lucky Labz, Rombet, Planzer Law, Federbet, Global Bet, Buffalo Partners, Astrea, Expozive, PLANZER LAW, and so on.
The wide geography of conference participants consists of experts from Italy, Germany, Sweden, the UK, Malta, and other European countries, as well as the USA and South Caucasus.
The specially prepared infographics will allow you to examine focus areas of participants and the full list of countries represented by them.
Noteworthy is that the international event will be attended by representatives of leading offline and online casinos.
The event will be concluded with an incredible afterparty in the Talks&Drinks format. The party will be the best place for finding new partners, making successful deals, and introducing your own projects.
To communicate with top gambling representatives, register to the event.
Buy tickets at a 20% discount! You should just use the PR20 promotion code.  Buy a ticket >>>