Affiliate Interviews: Matan Waysler, Founder of TheBigFreeChiplist.com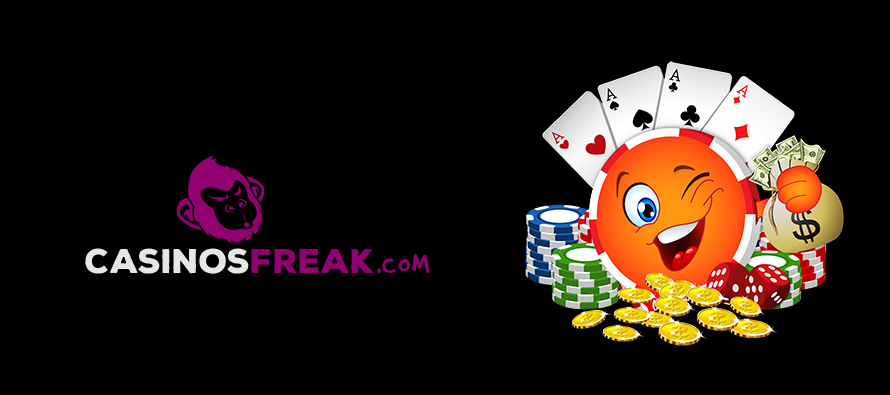 And here it is, the first affiliate that is going to fly for free to SiGMA by taking advantage of our great opportunity given to affiliates that share their inspirational stories. You too can get your flight costs covered to attend this huge event called Summit of iGaming, Malta. Beside the free flight, we have to mention that there will be lots of wining, dining and late night parties, and everything will be covered by the organizers, just so you can maximize your stay in Malta. Please consult our recent post to find out how you can benefit of this great opportunity, right here !
But let's get back to this post. There aren't many affiliates who decide to move to Bucharest, Romania and start working as an affiliate full time. This is the story of Matan Waysler, super-affiliate and founder of TheBigFreeChiplist.com and CasinosFreak.com.
GAV: First, we would like to thank you for the opportunity to interview such a highly appreciated professional of the industry. Could you fill out the short form below so our readers can imagine your profile?
Name: Matan Waysler
Age: 29
Hometown: Israel
Living in: Bucharest
Favorite Food: if it went Moo, Meee or oink oink before
Must Read Book: Haynes series
GAV: Since there are thousands of casino game review websites out there, where do you think TheBigFreeChiplist.com stands now?
Matan: The reason thebigfreechiplist.com reviews stands out is because it is providing the real facts about each game or casino and allowing players to rate and share their own experience with no filters, we never delete comments or players reviews.. even negative reviews that are posted on casinos who we are in close relationship with.. This is the ensure that information we present is real and based on true experiences.
GAV: What are the strong points of TheBigFreeChiplist.com and what makes it stand out from the niche websites?
Matan: The answer to this question should be divided to 3 main points:
Accurate and updated content
Exclusive bonuses
User rewarding
There are many key factors to creating a successful website, such as: Design, SEO, Mobile compatibility and several more.. But I think the most important factor and the strong point of thebigfreechiplist.com is the content, We work hard in making sure we provide the most accurate and updated content we can. Our data team is updating each casino review every month, and upload about 50 new bonuses every day to our Casino Bonus Blog page with full details and restrictions for each bonus, this provides our visitors with high user experience and a reason to come back to our site.
Another strong point for thebigfreechiplist.com is the huge amount of exclusive and high value bonuses we offer, We spend a lot of efforts by requesting casinos to provide us with better and bigger bonuses to our players, our goal is to give our visitors the best deals and bonuses they can find on the web.
And lastly, our user rewarding platform, we've built a very complicated and original users platform on thebigfreechiplist.com, which basically reward visitors with every action they make on our site, from posting comments to rating casinos and games, every action a user makes is rewarded with our site's currency – BFC Coins, once a user has enough BFC Coins he can use them to purchase cool items on our shop, like high quality bonuses or even real money, also he can play and bet with those coins on our own exclusive casino games section – BFC Playground for a chance to win more coins and real money. We created this rewarding system to offer high user experience to our visitors and to give them a reason to come back to thebigfreechiplist.com.
GAV: What were the bumps on your road when you got started and how did you overcome them?
Matan: At the beginning the site was very unsuccessful, for the first 10 months it didn't bring any traffic, the main reason for that was that it was built very poorly SEO wise and did not offer the same high quality content that it is offering now. Our way to overcome this was to sit down and simply learn and understand what makes a successful site, this includes all topics that I named above, such as: SEO, Design and Coding. There are thousands of guides on the internet for these topics.
GAV: We have browsed your website and found some high quality content. Are you writing it by yourself or you have a team of people writing the reviews? How many reviews are there on your website?
Matan: At the moment TheBigfFeeChipList.com is offering 780 casino reviews, and still counting, we want to include all the online casinos that are available on the web and add them to our review section. At the beginning I was collecting data and writing the content myself, with time we have expanded our operation and now we have inhouse and outsource content writers.
GAV: How do you keep the content fresh and devoid of clutter when a lot of fluff and nonsense appear on the Internet on a daily basis?
Matan: First thing is we always verify and check the data with the online casinos directly, which are the first source of the information. Second we try to keep our sites focused on specific topics, thebigfreechiplist.com is mostly focusing on giving out the best bonuses to our players, while CasinosFreak.com is focusing more on casino reviews and casino games guides. This helps us control our data without getting lost.
GAV: We are sure that you receive daily messages from Affiliate Managers showcasing their products. You of course select them by the brands they work with; but what are your thoughts on how Affiliate Manager-Affiliate relationships should be built? 
Matan: Yes we are receiving a lot of applications, and accept most them. We are trying to keep on a more closer and less formal relations with our affiliate managers, unfortunately not all as it's kind of hard to keep it "tight" with over 400 aff managers out there.
SiGMA Special:
[blockquote style="1″]GAV: What is you opinion overall about affiliate conferences such as SiGMA?
Matan: As many other affiliate conferences, SIGMA is an important event that any "Player" in the industry should attend for. Everyone can get updated with the latest innovations on the market, creating new relations and partnerships and As I mentioned before the major benefit, is to meet up the ppl we're already working with, to have that chance to get to know them a bit better from the personal point of view.[/blockquote]
GAV: How do you see the future of the gaming industry? For instance, will it become a truly global phenomenon in the near future?
Matan: I think it is currently a global phenomenon, as the popularity of online gambling industry is huge, I believe the future of the gaming industry is in the platform it is taking place at, there is a huge growth of players using their mobile and tablet devices to gamble online, and I think it will keep on growing.
GAV: Can you name one change that you want to see in the casino affiliate ecosystem?
Matan: Transparency, affiliates should have more information about the traffic they direct.
GAV: What advice you would like to offer to the new affiliates who are looking to venture into this great industry?
Matan: Keep your mind on the long run, don't try to create a product to earn quick money.. Always make sure you are giving the user a joyful and high value experience.
GAV: Who is your favorite celebrity?
Matan: Jim Carrey
GAV: If you would just open your YouTube search bar, what would you search for?
Matan: MJ stuff (both the singer, both the NBA player)
GAV: Back to work. Do you attend any iGaming conferences? If so, which one is your favorite and what is your most fun experience?
Matan: Honestly I have not attended to a conference yet, I really hope to attend the next one though!
GAV: Alright, here comes the fun part…., where would you like to travel in Eastern Europe, some part of the region maybe that you haven't visited yet and favorite destination around the world.
Matan: Been in all of Europe by now… I can definitely say I like it more than the west 🙂
GAV: Where you wouldn't want to travel in Eastern Europe?
Matan: I don't think there is a place I wouldn't want to travel at 🙂
GAV: What is your opinion about EEG (Eastern European Gaming – eegaming.org)?
Matan: I think it is absolutely great :), the site is very informative and very well put together (Design wise). Also, it's good to have a site which is focusing on Eastern European Gaming industry, which not a lot of sites do.
iGaming Focus Areas and СРА Selection to Be Discussed at Kyiv iGaming Affiliate Conference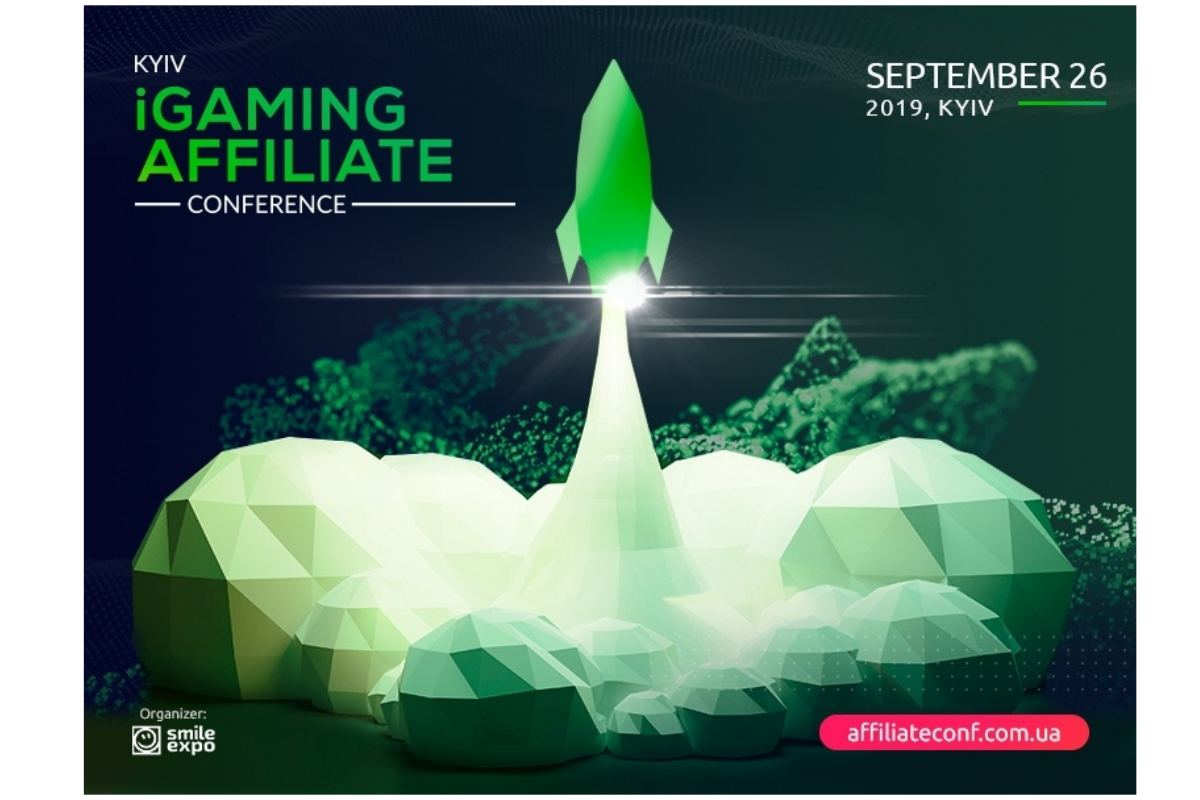 The second Kyiv iGaming Affiliate Conference organized by Smile-Expo will come back to the capital of Ukraine on September 26. Relevant case studies, networking, and afterparty: the conference program will be as efficient and useful as possible.
What issues will be raised by speakers
Kyiv iGaming Affiliate Conference will involve expert speakers: webmasters, affiliates, arbitrage specialists, marketers, and specialized lawyers. Presentations by most of them sparked the great interest of the audience at the previous event. This time, professionals will introduce new presentations and recent case studies of their practice.
Tatiana Nasonova, CEO at Gambling Pro and an arbitrage expert, will analyze why advertisers and affiliates need to work closely to reach the maximum result. She will talk about core factors in the brand confidence as well as explain how advertisers can offer the best possible conditions to webmasters so that it won't cost a bundle. At the past event in Kyiv, the speaker revealed how to enhance the conversion of your own offer tenfold. Tatiana is a frequent guest at international events as well as the founder of 'Tough Arbitrage of St. Petersburg' and Black Inc public pages.
Roman Bout, Founder of Quints – a developer of affiliate program software, will illustrate how operators can seamlessly shift from Revenue Share to CPA and stress the importance of the registration to deposit conversion when selecting the СРА model. Besides, the speaker will mention special features of player behaviors and traffic analysis. At the first Kyiv iGaming Affiliate Conference, Roman shared examples of the high-quality support increasing online casino revenues and gave use cases of reducing the customer attrition by 50%.
Viacheslav Ustimenko, CEO at LAWBOOT and an expert in legal consulting of IT, fintech, and gambling companies, will tell attendees about the legal difference in gambling, games of skill, and loot box projects as well as examine pros and cons of work with them. Moreover, conference guests will discover all about the banking compliance in 2019 from the expert: what has changed since 2018, what should be taken into account, what is already inefficient in comparison with the last year. At the previous conference, Viacheslav clarified where to register a company for the affiliate program and why the GDPR was a significant aspect for iGaming company operations.
"LP and LLP partnerships are no longer legal solutions. If you need a reliable banking account, change LP for Hong Kong," the expert stated.
For the first time, Kyiv iGaming Affiliate Conference will engage Vitaliy Stetsenko, a speaker at top conferences and events dedicated to arbitrage, CPA, and online marketing, and the founder of Initium Group (the holding company includes RichAdvert traffic arbitrage school). As an entrepreneur and infopreneur, he frequently provides the audience with interesting arbitrage best practices. At Kyiv's second event, Vitaliy will present workable strategies for mobile traffic arbitrage and examples of efficient creatives and advertising campaigns.
Panel discussion
The conference will feature a panel discussion allowing influencers to talk about prospects of such areas as casinos, betting, and esports. They will highlight what to emphasize this year and how to find the necessary balance between the above-mentioned sectors. The discussion will be moderated by Levon Nikoghosyan from PartnerMatrix.
Target audience
If you are an operator, a developer, a webmaster, an arbitrage specialist, an affiliate, or a SEO expert, the major affiliate marketing event is a crucial point in your schedule.
Networking and afterparty
Kyiv iGaming Affiliate Conference means not only beneficial presentations and case studies. Event guests will also be able to take part in fruitful networking and obtain new partners for cooperation as well as for business promotion and growth.
The afterparty will be available to owners of VIP tickets, sponsors, participants, and speakers. It is the best chance to negotiate on professional issues in a relaxed atmosphere.
Organizer and partners
The conference is organized by Smile-Expo, an international company that has been holding business events on innovations for 13 years. Media Gambling Sponsor of Kyiv iGaming Affiliate Conference will be a business online publication called Login Casino, while Media Sponsor will be YOGONET International Edition.
The event program can be found on the official website of Kyiv iGaming Affiliate Conference.
Boots on the ground: What it's like being an affiliate in the US sports betting market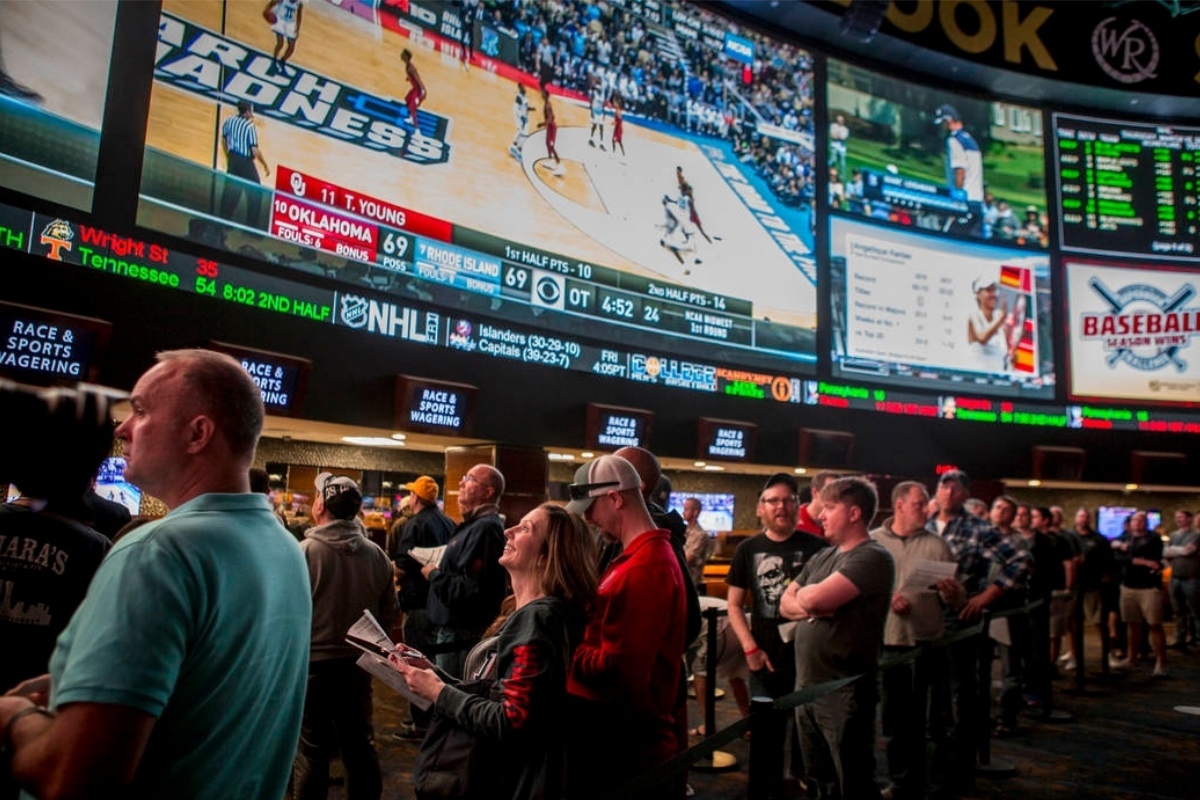 Mike Murphy, founder of BettingUSA.com, talks about the challenges and opportunities that await those getting in on the action in the US sports betting affiliate sector
The Supreme Court's decision to strike down the Professional and Amateur Sports Protection Act (PASPA) in May 2018 has unleashed a sea change in the regulated US sports betting market.
What was once illegal and the realm of shadowy offshore sportsbooks has now come into the mainstream with legal in-person and online sportsbooks slowly but surely funneling gamblers back onto regulated platforms headquartered in the United States.
Change can be uncomfortable, but it also provides opportunity. Many affiliates made a lot of money and got comfortable during the unregulated offshore days, but those days are dwindling and a new order is rising.
The question for sports betting affiliates is whether or not they will adapt to the changing environment and capitalize on the new opportunities before them. We suggest taking full advantage while the getting is good but acknowledge we will all face challenges moving forwards.
Let's consider what we face and what we stand to gain.
Challenges Facing Affiliates in the Legal US Sports Betting Market
The greatest opportunities in life always come with challenges, and the newly-regulated sports betting market in the United States is no exception.
The good news is these challenges will sharpen and diversify your skills. Overcoming these challenges will make you a better, smarter and more well-rounded affiliate.
You will also find these challenges act as a sort of filter such that when you emerge on the other side, your competition will be reduced in number. The competitors who remain will be skilled affiliates like yourself, but there will be fewer of you competing for a piece of the action.
Higher Quality Competition
The regulated online gambling and sports betting market in the US has already attracted the attention of big players with deep pockets. The quality of websites that appear in search results is a night-and-day difference compared to just a few years ago when the only real opportunities to make money as a US-focused gambling affiliate were either questionably legal or outright illegal.
Legalization and regulation have resulted in major media companies finally entering the US market now that they can do so in a fully legal and transparent manner. These companies have big budgets, hire the best writers and churn out high quality websites in bulk.
Competing against these types of affiliates is challenging, and there are no indications things are going to get any easier. If you're an independent affiliate with a website, you have your work cut out for you. The bigger companies can outspend you and likely have better connections.
That doesn't mean there is no room left for independent affiliates like some of the doomsayers have taken to claiming of late. It just means you'll need to be agile, pick your target markets carefully and cultivate a real relationship with your viewers.
New Licensing and Compliance Hurdles
One of the most challenging and frustrating hurdles we see in the US market today is the introduction of regulations that impact affiliates. States such as New Jersey and Pennsylvania require all affiliates to acquire a license in order to make money promoting licensed sites to players in those states.
The magnitude of this challenge remains to be seen as additional states pass legalization laws. New Jersey's affiliate licensing process really isn't all that difficult. Getting licensed in Pennsylvania has proven to be fairly complicated. Meanwhile, we have seen no indications affiliates need to be licensed in West Virginia.
The types of laws passed in the future will determine the true startup costs associated with licensing. Our best advice to smaller affiliates here is to target states in which the licensing hurdles are minimal or nonexistent and build out from there.
Additional compliance hurdles are likely to materialize at some point as well. We can look to recent developments in the UK online sports betting industry for a preview of what may come in the future.
Advertisers in the UK are subject to an increasingly complicated set of rules regarding how to promote gambling responsibly, for example. The US has not gotten to this point yet, but it is worth keeping in mind additional regulatory hurdles remain a distinct possibility.
A Fractured Market
Online sports betting and gambling are regulated at the state level, which means the rules vary from state to state. You may need an affiliate license in one state but not another. A particular betting site may be available in one state, but not in the next one over.
This means you'll need to take a state-by-state approach to your affiliate business by promoting particular sites to visitors from particular states. Some operators have opened shop in multiple states, but you'll need to stay on top of which sportsbooks are available where so you can direct your visitors to the proper websites.
The upside to this challenge is it too provides opportunity. As legal sports betting spreads across the US, people are going to have many questions regarding the law, where they can bet online legally, where to find licensed mobile betting apps and much more. Affiliates are well-suited to educate consumers and earn some money at the same time.
Opportunities
Now that we have the biggest challenges out of the way, we can move on to the fun stuff: the opportunities that await affiliates who are able to deal with the aforementioned obstacles. The United States presents some very big opportunities for those intrepid affiliates who dare tackle this market.
There is A Lot of Money to be Made
The US online sports betting market has enormous potential for simple reasons. The US has a large population, it has a pro-sports culture and the people have high levels of disposable income.
We also have a strong pro-gambling culture with hundreds of casinos spread across the US and widespread familiarity with sports betting even if it was limited (officially anyways) to Nevada for several decades.
Consider this: The American Gaming Association (AGA) has estimated that one quarter of the US population participated in a sports pool in 2017. The AGA has also estimated Americans already wager upwards of $150 billion per year on sports through illegal channels. That is a lot of pent up demand.
This isn't just us talking up the industry – major industry players have been staking their claims in anticipation of widespread legalization. Caesars Entertainment, FOX Sports and even Buffalo Wild Wings have all made moves to position themselves for a piece of the pie.
Some affiliates have already made a fortune even though the industry is just now gearing up. We have seen multiple eight-figure sales of sports-oriented affiliate websites in recent times for monthly multiples that would have been unthinkable during the turbulent, uncertain offshore sports betting days.
Case in point: The Better Collective Group recently purchased 60% of the RotoGrinders network for $21 million up front, plus a plan to purchase the remaining 40% "at a valuation based upon an EBITDA multiple between 5x and 10x."
We also saw Catena Media purchase BonusSeeker last March for $6.5 million with a potential additional payout of $9.5 million based on performance after two years. Mind you, this was before the Supreme Court decision. BonusSeeker was restricted to legal online casinos in New Jersey at the time, and still it sold for that much.
The financial potential for affiliates is almost overwhelming to consider, and yet the industry is still just getting started. Many more states have yet to pass legislation to legalize online sports betting and gambling.
Industry is Ripe for Innovation and New Ideas
This is an exciting time to be an affiliate with operators and traditional media companies alike exploring the possibilities of legal sports betting. We've seen the likes of PointsBet hit the market with innovative new ways to bet on games while other operators have greatly expanded their in-play wagering capabilities.
The United States, home to Silicon Valley, has a strong culture of innovation. Even though the European markets have had a lengthy head start when it comes to legal sports betting, nobody can innovate like motivated US companies.
Not only does this make it more exciting and interesting to be an affiliate, but it gives affiliates even more opportunities to show value by answering questions and sharing interesting updates with viewers.
It is Still Early in the Game
The US online gambling industry is still in its infancy. Yes, some of the bigger affiliate networks have already paid millions for well-established websites, but we haven't even come close to reaching peak saturation.
Consider the acquisitions discussed above: BonusSeeker being purchased for $6.5 million up front with a final sale price of up to $9.5 million after two years; 60% of the RotoGrinders network being purchased for $21 million up front with a very real chance of the final deal being realized for $50 million or more a few years from now.
Consider that these purchases happened when the majority of states still haven't legalized online sports betting or gambling. Major affiliate companies are not paying that much money for digital assets just for fun. They see the market potential. They know the US market is just barely getting started.
Now, imagine the types of buyouts that will be possible after 20, 30 or 40 states have legalized online sports betting – or if Congress steps in and passes nationwide legislation.
We see the occasional discussion among smaller affiliates bemoaning the "corporatization" of the affiliate business.
Some will tell you it's too late to get in the game now with the likes of Catena Media and Better Collective out there spending millions on marketing, acquisitions and staff.
It's true the level of competition has increased and affiliates do have to jump through new hoops with licensing requirements in some states, but the market is still just barely getting started. Those challenges can be overcome, and the rewards will be very much worth the trouble.
There are plenty of opportunities even for the lonely one-man operation. Those who work hard and provide informative or entertaining content have a world of opportunity open to them with the US market just now getting off the ground.
Last Chance to Join Zurich iGaming Affiliate Conference: Event About Online Gambling Operations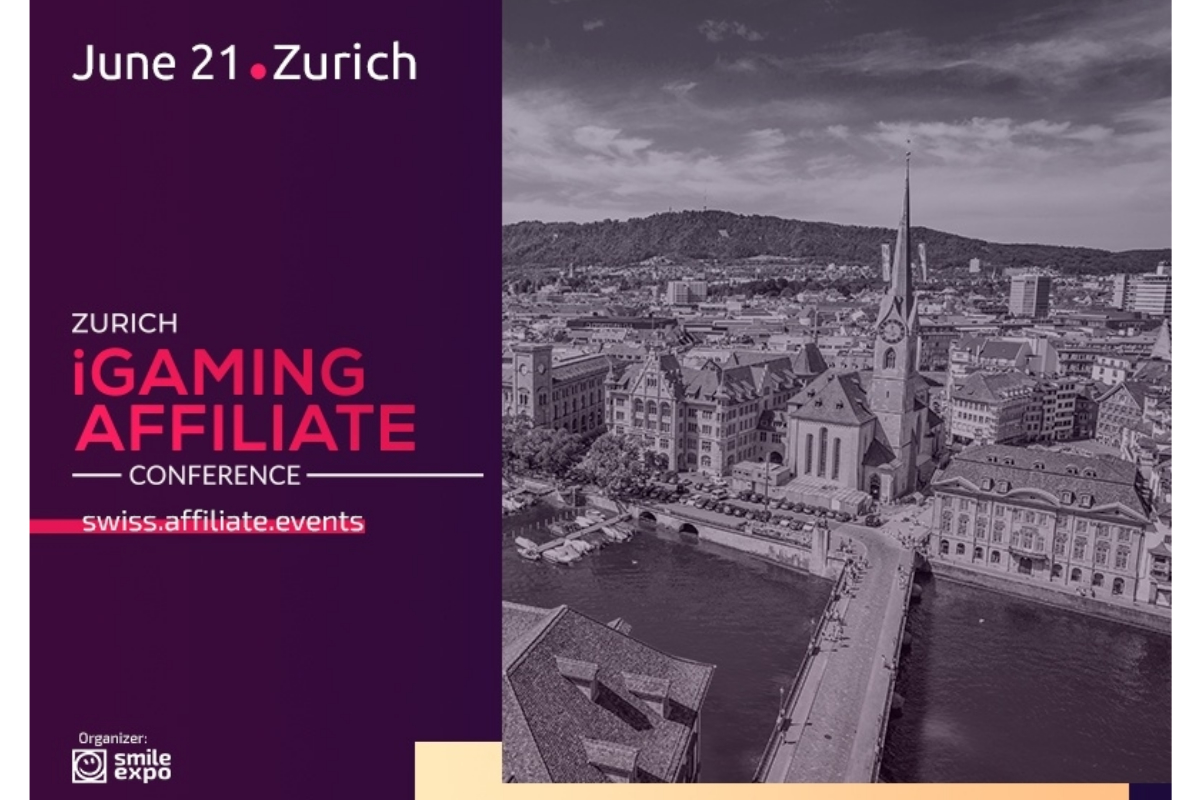 On June 21, an international event company – Smile-Expo – will hold Zurich iGaming Affiliate Conference. It is Switzerland's only event dedicated to online gambling operations and online project promotion using affiliate marketing.
The event will be a platform for sharing experience and establishing cooperation between online casinos and land-based gambling venues.
Conference speakers and participants
The specialized event will bring together representatives of the offline and online gambling industry. It will be attended by casino managers, betting providers, SEO specialists, lawyers, affiliates, and digital agencies from the USA, France, Germany, Greece, Liechtenstein, Luxemburg, and other European countries. They will introduce their companies holding leading iGaming market positions. They include: ORYX Gaming, PartnerMatrix, Endorphina, Red Tiger, Lucky Labz, Rombet, Federbet, Global Bet, Buffalo Partners, Astrea, Expozive, PLANZER LAW, etc.
Top industry experts will make relevant presentations on legal aspects of business operations, company performance optimization, and brand promotion.
Francesco Baranca: general secretary at Federbet. This Belgian non-commercial association combats fixed matches and supports betting companies and their customers.
Dan Iliovici: a specialist in business planning, management, and PR. He is former President of ONJN, the Romanian gambling authority, and Vice President at Rombet.
Robert Toth: has more than 10 years of experience in the iGaming sector. Currently, he is Key Account Manager at Global Bet, the largest independent provider of virtual sports.
Reuben Portanier: a professional with executive management experience in gambling, consultancy, technology, and finances. Director of Business Development at GTG Advocates and Founding Partner at Afilexion Alliance. These companies provide legal and consulting services. The speaker is also Co-Founder and Director at Caledo.
Joe Ewens: journalist and author of many materials dedicated to gambling. Now, he is a managing editor at GamblingCompliance, a provider of an independent legal, regulatory and business analytics in the global iGaming sector.
The conference will be followed by the Talks&Drinks party. Participants will be able to discuss critical issues as well as find new business partners and investors to implement future projects.
Location and organizer
The conference will take place at Sheraton Zurich Hotel. The registration of participants will start at 9:30 a.m.
The event is organized by Smile-Expo, a company that has been conducting international specialized В2В and В2С events for 13 years.
Hurry up to buy a ticket at the 20% discount! You should just use a promo code: PR20. Register to the conference right away.
Event details are available on the official website of Zurich iGaming Affiliate Conference.