Affiliate Interviews: Lena of CasinoHawks.com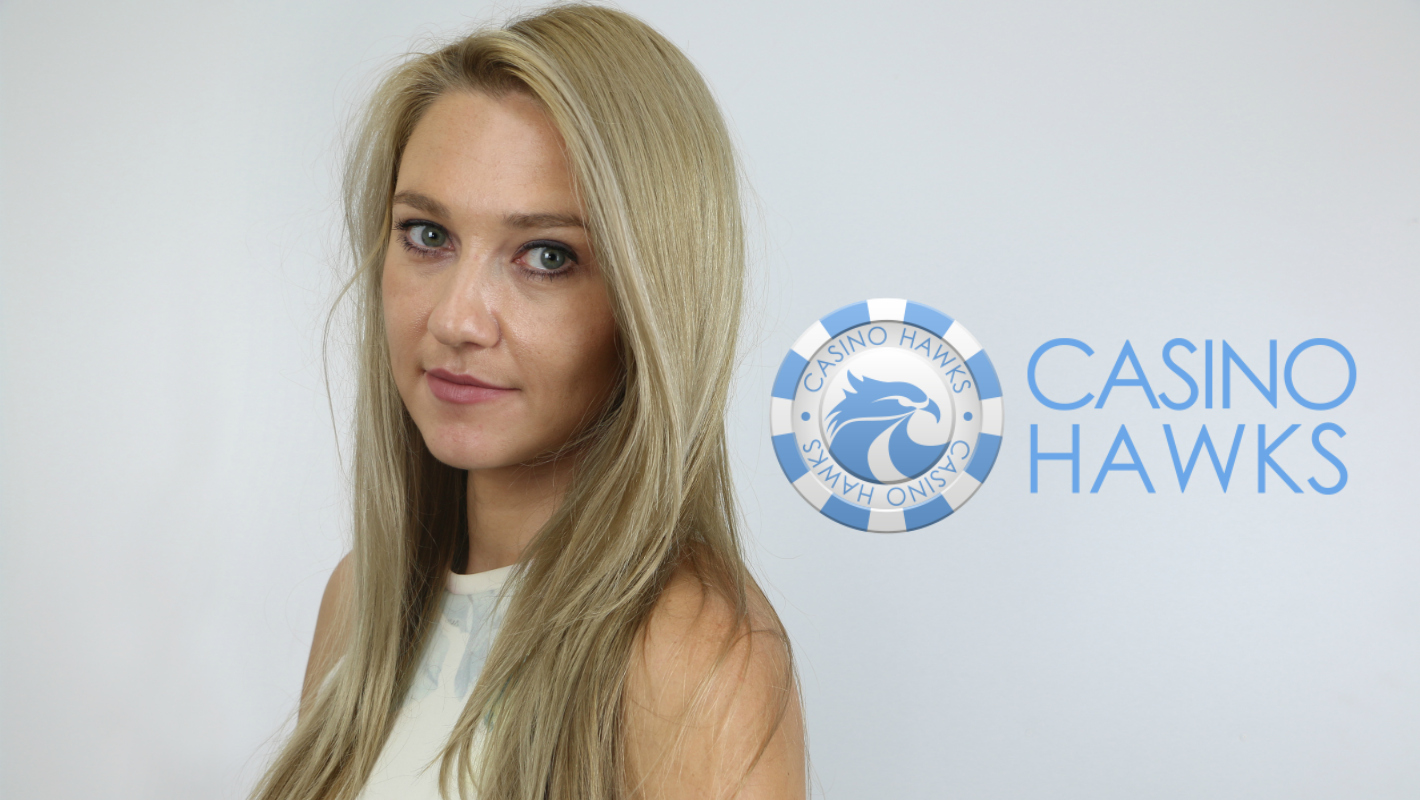 We hope that you all had a wonderful holiday season and that you've also managed to rest and recharge your batteries for 2017!?! In this years first affiliate success story we present you Lena of CasinoHawks.com, an expert website, which is constantly gathering the most relevant information, news, reviews of online casinos, game developers, online slot games and jackpots.
Name: Lena Sciberras
Age: 34
Hometown: Kemerovo, Russia
Living in: Sliema, Malta
Favorite Food: pepperoni pizza
Must Read Book: One Hundred Years of Solitude
Profession/Job title: Content and SEO Writer https://www.casinohawks.com/

GAV: Hi Lena, first of all thanks for your time and interest! Tell us and our readers a little bit about yourself. How did your career start in the industry? What was the main idea of developing this great UK focused online casino website?
LENA: I have a long background in journalism, copy-writing, editing, SEO and marketing. About 7 years ago I moved to Malta from Moscow. In Malta, the iGaming is very strong, so many expats find themselves joining this exciting industry. I did too a few years ago, and have been absolutely loving it ever since. For the last 9 months, I've been working on CasinoHawks.com, so it's now nearly like a baby for me.
GAV: Since there are thousands and thousands of websites out there, and the UK market is quite ruff, where do you think Casinohawks.com stands now?
LENA: That's very true. The UK casino affiliate market is extremely saturated, but from my perspective, there are not that many affiliate websites that combine the strong quality of writing together with the exclusive deals and offers. Casinohawks.com website is a part of Game Lounge Ltd group which has established itself as one of the strongest affiliate companies in the Nordic markets. This year Game Lounge won "Affiliate of the Year" award as a part of the first instalment of "Malta iGaming Awards". So together as a company, we have enough know-how to build a solid and successful affiliate brand in the UK. Just give us a few more months, and we will show our full force.
GAV: How do you see the online casino industry at this moment? How about the UK market?!
LENA: As we said, the UK market is quite overloaded with affiliates of all kinds, sizes and quality levels, but we believe in high-quality content and exclusive deals with the coolest online casinos, so there is always room for us. In general, I feel like UK casino market changes in a way that players get more aware of the newer casino brands, more international casinos, that have already established themselves on, let's say, Scandinavian markets, and now they are conquering the UK. We have a long relationship with many of these casino brands, and that's another strength of CasinoHawks.com.
GAV: How did you start and most of all what bumps did you have to overcome in the beginning?
LENA: It's always hard at the beginning, you have to write so much and make all those exclusive deals and offers, but you have zero return or feedback in the first few months. No results at all, which can be extremely discouraging and frustrating for many other affiliates. But we have a positive experience from the other markets and great support system from the Game Lounge affiliate group, so it was possible for CasinoHawks.com to survive that first period and now things are definitely picking up and I start seeing results, which is very rewarding.
GAV: We have analyzed Casinohawks.com and found some great online casino reviews. Are you writing it by yourself or do you have a team of people writing for you? How many reviews are there on your website? How about the news section, tell us a bit more about it?
LENA: Thank you, that's great to hear! When it comes to Casino brands and casino websites, I review them all myself, so we have a certain uniformity and a proper system of how we go through the process to establish whether a casino is worth trying or not. Right now we work with more than 25 casino brands, but next year this number will probably grow a lot.
Game reviews, casino guides, promotions and news are a bit different, and here we have a small team of dedicated writers to make sure that there is always new fresh content for our readers to discover.
GAV: Is it hard to keep the content fresh and relevant on your website, when a lot of fluffy and nonsense appear on the Internet non-stop?
LENA: It's true to some degree, but I feel like because the industry is booming there is always something new. New games, new casinos, new promotions, cool campaigns, etc. So I never feel that there is nothing to write about on any given day. But it's also important to sometimes take a different look at things, maybe bring some more analytical (but still fun!) articles that show things that are trending right now. One other thing that we started lately is the exclusive video content. On CasinoHawks.com we now have a whole section of videos and interviews, all produced in-house, where we take our readers behind the scenes of the different casinos or game developers and show the people who run all those casinos and how. We feel that it's unique content, it's fun to watch, but it also does a fantastic job at building trust. It creates a more human approach and shows the real people, casino management that players can relate to.

GAV: We are pretty sure that you receive messages from Affiliate Managers on a daily basis showcasing their best products. What are your thoughts on how a real Affiliate Manager-Affiliate relationship should be built?
LENA: Yes, absolutely! There are so many casinos, and you cannot work with all of them, even if you wanted to. Naturally, we concentrate on promoting casino brands that give us a fair commission and the above average size bonuses for our readers and players, so everyone is a winner. On the other hand, it also comes down to building an actual relationship, feeling comfortable with the casino affiliate manager. There has to be some genuine personal connection, so it's easy to work together and overcome any issues that might occur. We are lucky that we are based in Malta, where many casino brands have their headquarters as well. So we can physically meet in real life and actually get to know each other. I feel that is something that helps a lot.
GAV: How do you see the future of the online casino industry? For instance, will it become a truly global phenomenon?
LENA: It's hard to say, but we see some markets opening up. For example, the Asian markets are becoming more viable.
GAV: Tell us one change that you want to see in the online casino affiliate ecosystem?!
LENA: To be honest, it's fine as it is. Time will show which casinos and which affiliates are the strongest, most professional, consistent and have something unique to offer and those will thrive no matter what.
GAV: Do you have any advise you would like to offer for the newbies who are looking to venture into this great industry!?
LENA: For the affiliates – consistency, creativity, patience. For the new casinos, it's definitely a different angle, something unique and exclusive to offer when it comes to design, overall theme and the loyalty program. Any new online casino that opens today has to stand out from the crowd to be noticed and remembered.
GAV: Do you attend any iGaming/online casino conferences? If so, which one is your favorite and what is your most fun experience?
LENA: The last one was SiGMA 2016 in Malta in November, and it certainly was a lot of fun, especially because of the video-interview project that CasinoHawks / Game Lounge had going on. Our whole team really enjoyed bringing this new venture to life. And thanks to our casino partners, who all happily went along, it turned out to be a great adventure.
GAV: What do you think the chances are for Eastern Europe to become a potential gaming hotspot in the near future? Where do you think the region must still improve upon?
LENA: Some countries in Eastern Europe are embracing casino, gaming, IT and other parts of the whole process, but some others, as we know, only make it more complicated. So I don't think we can talk about the Eastern Europe as a whole, only about particular countries with their specific views, legislation's and attitude towards iGaming. In many countries, gaming is still a grey area, but the potential is certainly there. We just have to remember that in this region too much depends on the political decisions and not the iGaming industry efforts as such.
GAV: Where would you like to travel in Eastern Europe? Where you wouldn't want to travel in Eastern Europe?
LENA: Being native Russian myself, I have visited quite a few countries there, and for me, it's easier to feel more comfortable in these places. But I know many Europeans who feel a bit uneasy with the thought of it, and it's understandable. If we are talking more about casual tourism and not business, I would love to visit Hungary, Poland and the Czech Republic soon. I have a lot of friends there; and they are all beautiful places with great history, culture, architecture and lots of yummy food.
GAV: Tell us your opinion about the Gambling Affiliate Voice?
LENA: You guys are doing a great job. Your website is one of those, that I regularly visit, because you truly help to keep up with the latest news, trends and just interesting stories that all of us, affiliates, can relate to. Just keep it up!
GAV: Thanks for your time and kind words Lena, we hope that 2017 will be a great year for CasinoHawks / Game Lounge! 
If you have any questions or subjects for future interviews, be sure to send your suggestions to: george@gamblingaffiliatevoice.com.
Blexr has been crowned Best Casino Affiliate at this year's IGB Affiliate Awards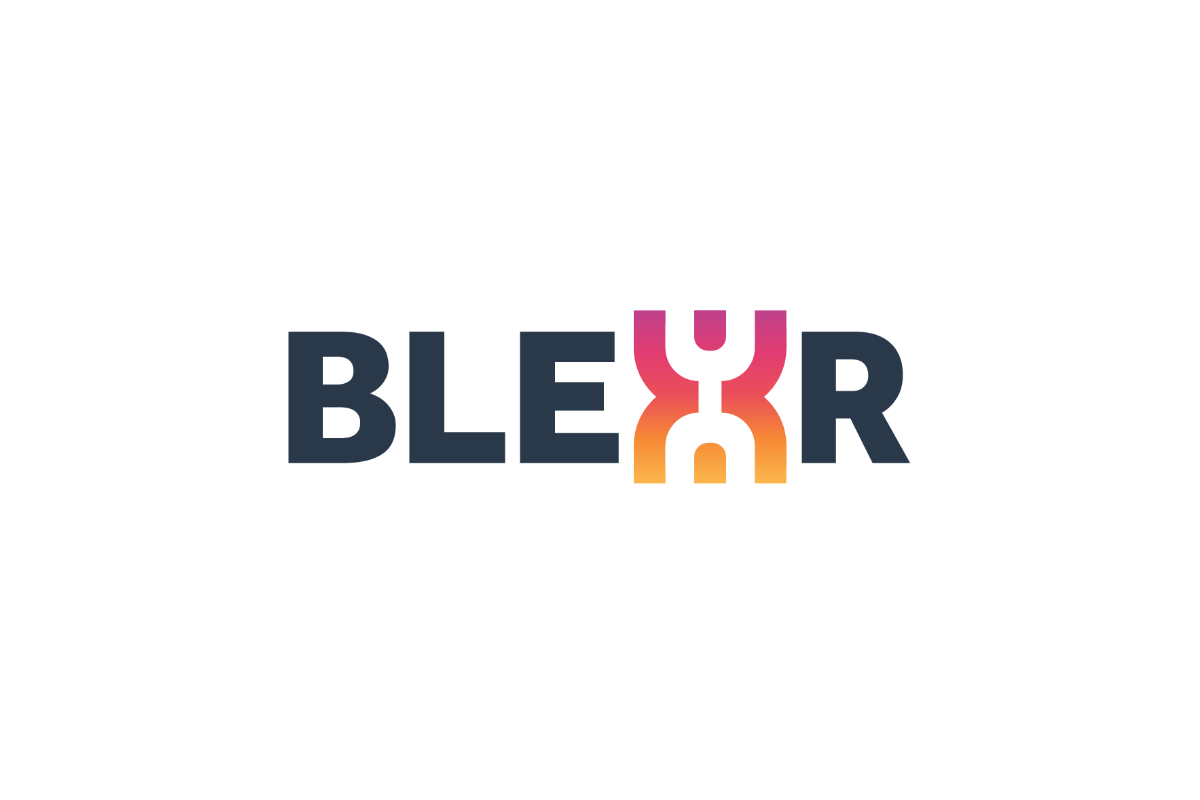 The IGB judges said the company's innovative work with SEO "helped Blexr stand out as a winner, and we liked the deposit guarantee that they offer to their customers".
The judges added: "Their selective way of working means Blexr only collaborates with top quality partners, which judges felt had helped contribute to their impressive growth over the last 12 months."
IGB also mentioned how "Blexr's charitable work within the community helped them stand out as an affiliate to be highly commended".
Blexr is a lead generation company which operates in the iGaming, sportsbook and forex affiliate markets. It also owns the Home Grounds website, which serves a community of home baristas.
Ian Hills, Blexr's general manager in Malta, said: "We're delighted and thrilled to be recognised by IGB this way.
"We pride ourselves on recruiting smart people with innovative ideas and winning a prestigious award like this one is a lovely way for the whole team to be rewarded for their hard work and dedication."
GiG Media reaches top 3 in EGR Power Affiliates Ranking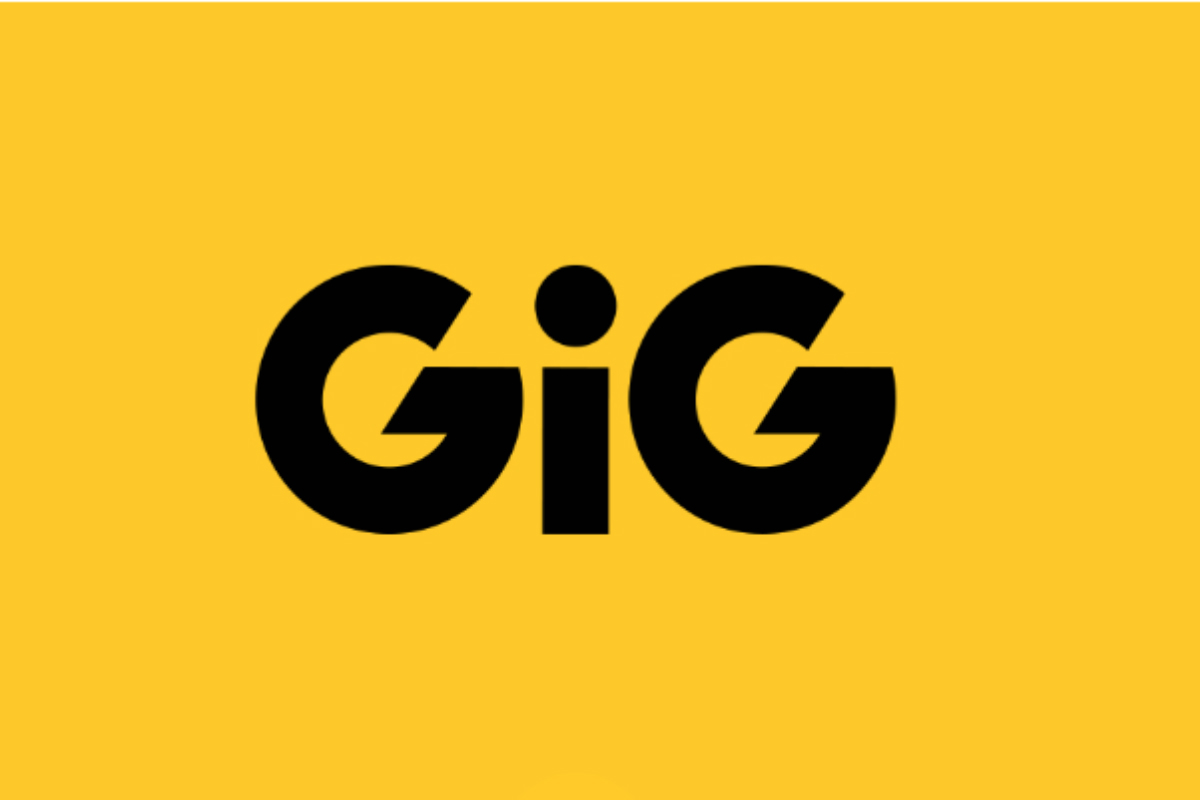 Gaming Innovation Group's media affiliate business, GiG Media has been given industry recognition as one of the top three power affiliates within the gaming industry in this year's Power Affiliate Ranking 2021.
The annual Power Affiliates list commends 25 of the most successful affiliate businesses in the global gambling industry and is referred to by EGR as "a comprehensive rundown of the biggest online gambling affiliates operating in the sector today."
GiG Media grew from strength to strength in 2020, In December 2020 GiG Media realised an all-time high in monthly revenue and generated the 2nd highest monthly player intake over the past two years. The positive developments continued in the new year. In  Q1 2021 GiG's media business reached an all-time quarterly high in player intake and in revenue.  In Q1 2021 player intake grew 56% YoY and 31% QoQ hitting an all-time high in players generated quarterly for GiG Media.
Jonas Warrer, CMO at GiG said: " I am extremely proud that we have officially been named one of the top three Power Affiliates in this year's EGR Power Affiliates Ranking, up nine places from last year! This is a strong testament to all the hard work and dedication the organisation has put into improving our websites, our campaigns, our IT, our content, our design, – just to name a few areas. I am happy to see that our focus on organic growth resulted in continuous improvements throughout 2020, with the aim of new all-time-highs to come throughout the rest of 2021."
Bojoko crowned Affiliate of the Year at EGR Nordic Awards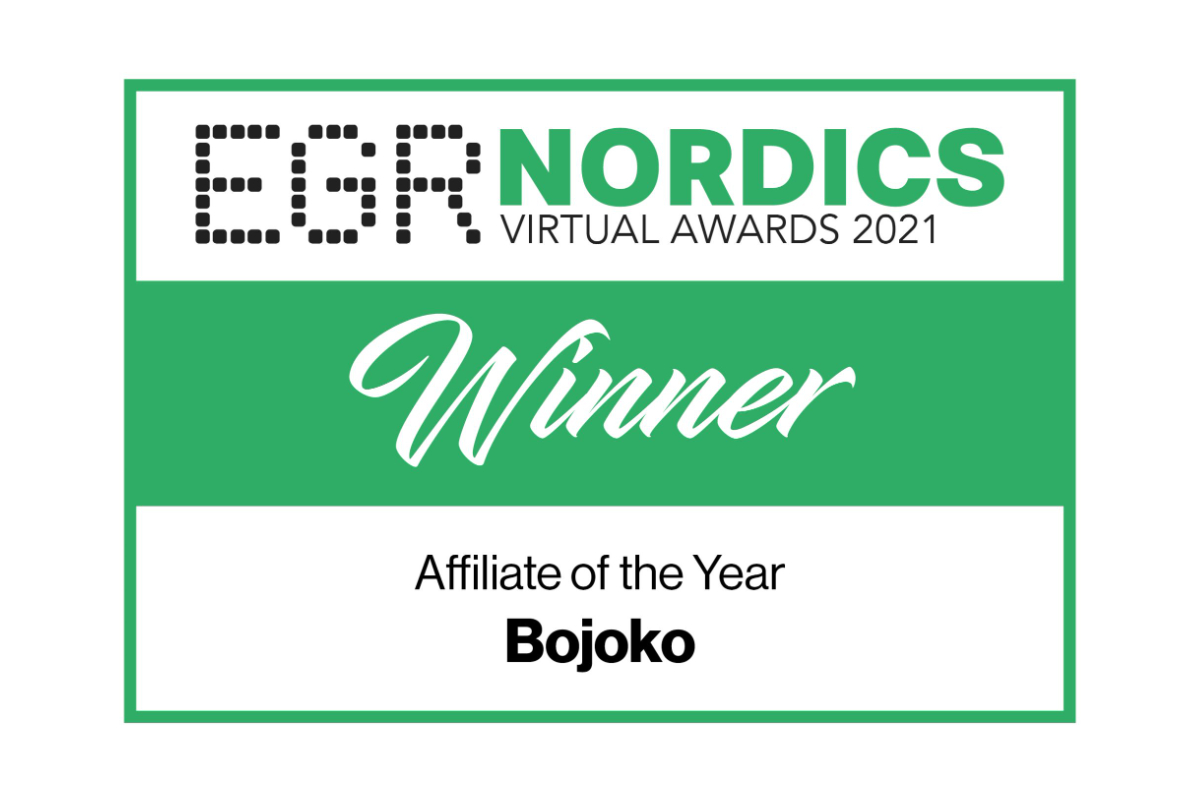 Popular online casino listing site fends off stiff competition to take home the trophy at prestigious awards ceremony
 The Bojoko team is celebrating once again after being named Affiliate of the Year at the prestigious EGR Nordic Awards 2021.
This is the second EGR award that Bojoko has taken home after being crowned Casino Affiliate of the Year at the hotly contested EGR Operator Awards 2020.
Bojoko fought off stiff competition from some of the biggest names in the affiliate industry including AskGamblers, Better Collective, Blexr, Catena Media and the Gambling.com Group.
EGR judges said it had been "another excellent year" for Bojoko and that its SEO performance and overall conversion "really shines".
The EGR judges added: "A more unique idea than most affiliates with great growth and sustainability. A very clever and new type of affiliate that is showing great success. Well done!"
Bojoko allows online casino operators and game developers in the Nordics to create their own dedicated listing page and tell their story through their own words, images and videos.
Bojoko members, of which there are now 30,000+, then rate and review each casino and game and share their honest opinion about the experience they receive.
During the judging period Bojoko built out its team dedicated to the Nordics which led to a 10x increase in unique site visitors and a 25x increase in registered Finnish players.
Joonas Karhu, Chief Business Officer at Bojoko.com, said: "We will need to find more space for our trophies after scooping our second EGR award in as many months but seriously, the entire team is thrilled how have been recognised for our work in the Nordics.
"The Nordics remain a key focus for us and we see plenty of opportunity to drive growth from the region by providing players with our award-winning online casino listing product and service.
"Our mission from day one has been to help players quickly and easily select online casinos through transparency and community feedback and it is a concept that has proved to be hugely popular.
"I would like to thank the EGR judges for recognising our efforts and successes in the Nordics by crowning Bojoko Affiliate of the Year 2021."