Affiliate Interviews: Lee James Gwilliam OnlineCasinosVegas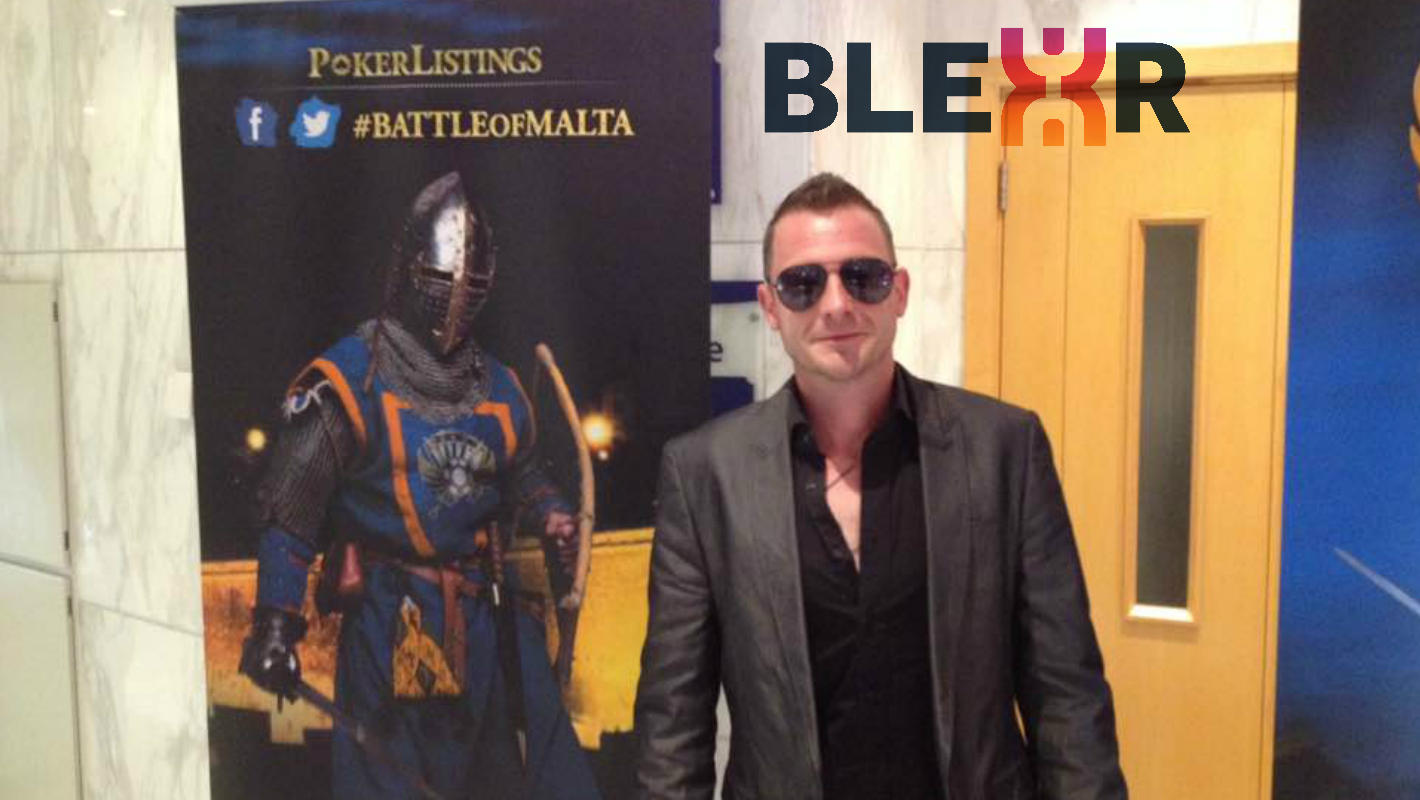 Please meet Lee James Gwilliam, of OnlinceCasinoVegas and Commercial Manager at Blexr Ltd!
Name: Lee James Gwilliam
Age: 35
Hometown: Middlewich, Cheshire, UK
Living in: Sliema, Malta
Favorite Food: Steak
Must Read Book: East of Eden, John Steinbeck
Profession/Job title: Commercial Manager
GAV: Hello Lee, first of all, tell us and our readers as well a little bit about yourself. How did your career start in the industry?
Lee: I ended up in gambling quite by accident! Despite being a keen poker player, I had no ambitions to work in the industry. I'd been involved in online marketing and affiliation in other sectors for many years and semi-retired with my own retail operation to Malta in 2011. A few years ago, I found myself needing to get a 'proper' job again and being in Malta, iGaming seemed a good fit with my e-commerce and content background.
GAV: We know little about Blexr other than it is an international performance marketing company, tell us all about it?
Lee: We've always preferred to be a private company, small but with a big footprint. We've various product verticals across casino, sportsbook, poker, bingo and financial services. I've actually just got back from the EGR Power Affiliate event at Goodwood where we are now ranked in the top 50 affiliates worldwide, in fact, top 10 in some of our niches.
The website you contacted us about, OnlineCasinosVegas, or OCV as we call it in-house, was an acquisition made by us rather than an in-house product. It's one of our smaller properties but not to be underestimated. We bought it last year as part of a wider network from a very well-known UK affiliate and seasoned gambler.
GAV: Since there are thousands and thousands of websites in this niche out there, where do you think OnlineCasinosVegas.com stands now?
Lee: What makes OCV stand out, is the very thing that made it attractive as an acquisition. So many modern affiliate sites offer just basic cookie cutter content, OCV was written by a professional gambler and although the design might be a little antiquated to modern eyes, it's incredibly knowledge driven throughout. This shows through in the quality of the site's audience and we think this will become even more important in the future. Serious gamblers want serious content.
GAV: How do you see the online slots market/industry at this moment?
Lee: More competitive than ever. Just a few years ago a few some companies, such as NetEnt, were miles ahead of the other developers. Now, you have a whole host of bespoke operations offering great game content and with VR and skill based games on the way these are very exciting times for both the industry and players alike. Sports betting too, with expansion into E-Sports and other niche areas is far more diverse than ever before.
GAV: How did you start and most of all what bumps did you have to overcome at the beginning?
Lee: Once, Blexr was a small affiliate like thousands of others, with a simple poker rake back site. This was successful and led to further acquisitions. The founders have been very careful to re-invest in both the company and its employees which has allowed us to grow to where we are today. Outside of the challenges faced when any affiliate business becomes 'a real company' rather than a small team, the biggest roadblocks were managing our migration into a full performance marketing operation instead of 'just' an affiliate.
Before several of the modern 'super affiliates' landed, affiliate operations simply didn't have such a wide remit and there was no model to copy for structure. Building such a structure from scratch is a challenge that many have failed, fortunately, we didn't. As a result, we now offer consulting in CRM, market research, marketing, affiliation and brand launch in addition to the direct acquisition that a stock affiliate provides.
GAV: We have analyzed OCV and found some great quality content. Are you writing it by yourself or do you have a team of people writing for you? How many slots are there on your website? How about the your news section?
Lee: The nature of my current role sadly prevents me from contributing as much to content as I once did though I still mentor one of our writers and do a little key content to keep my hand in and stay match fit. We've a writing team of more than 40 people across the network and they are looking to add more slots to OCV in the coming months in addition to the several hundred already on the site. We've also been expanding the detail in some of the older articles and written some in depth guides for skill based games. The news section has fallen a little by the wayside in recent times but we hope to turn that back into an active blog in the future once we've dealt with all the existing articles.
GAV: How do you manage to keep the content always fresh and relevant on your website, when a lot of fluffy and nonsense appear on the Internet on a daily basis?
Lee: Hire experienced, well-trained and knowledgeable writers and then pay them well. Really, it's not that hard when you break it down. A number of slots sites are just concerned about being first to market, they don't even play the games they are reviewing, they write a preview based on a few screenshots available before launch. Whenever we advertise for a new writer we are inundated by 'content-writer' CV's who've been working in the industry for years just on the basis they were native speakers. That isn't enough if you want deep value content. It's like auditioning for the national football team because you own a pair of boots and can kick a ball. Writing is a profession like any other and you want the best professionals who have put years into their trade.
GAV: With all the Google updates that we've all witnessed how do you guys approach SEO, content and of course generating good traffic?
Lee: Google is being very helpful to us just lately with its move towards prioritising 'value' based content. Fluff is yesterday's content, just being first to write on a subject is barely enough to get you there and certainly isn't enough to keep you there. The same applies to SEO, spam is dying, both content and SEO must be top notch for you to rank for good keywords and bring in good traffic long term. Things are biasing more and more to user value and this can only help people who are trying to do the job right. I'm not saying there aren't plenty of tips and tricks or shortcuts still out there, but, the fundamentals are becoming ever more important.
GAV: We are pretty sure that you receive messages from Affiliate Managers on a daily basis showcasing their best products. You of course select them by the brands they work with; but what are your thoughts on how a real Affiliate Manager-Affiliate relationship should be built?
Lee: Literally hundreds, by 9 AM any given day my skype looks like a Christmas tree! A good AM(affiliate manager) will earn their employer a fortune, a bad one will cost them the same. It would terrify some operators to know how much an AM has potentially cost them at one point or another because a relationship went sour. That said, affiliates have a responsibility to try and help bridge the communication gap too and help AM's gain experience.
I've accepted a speaking position at a conference later in the year on managing affiliate relationships from our point of view and am starting a LinkedIn series next week called 'Friday frustrations' to try and get some things out there from the affiliate standpoint. It isn't fair that affiliates complain about the ways AM's approach them and deal with them when they aren't making any attempt to feed back the data – we want to do our part in correcting this and contributing to the industry.
GAV: Which markets do you target at this moment and are you planning to break in into emerging markets?
Lee: We are already a global network, with our reach approaching triple digits in terms of the countries we target for. That being said, we think emerging markets and newly regulated markets should be the big focus for affiliates and operators alike.
GAV: How do you see the future of the online casino/gambling industry? For instance, will it become a truly global phenomenon?
Lee: I think my point above indicates that to be so! Yes, some countries are way behind and others have stumbled due to regulatory processes but this will be and, in many ways already is, a global business.
GAV: Tell us one change that you want to see in the casino affiliate ecosystem?!
Lee: Proper affiliate software between the affiliate and the operator. Transparency is the first step to rebuilding trust on both sides of the gambling industry and neither party can optimise their business with each other properly without full accurate data sets.
GAV: How about the UK market, is there still place to grow, what is your position?
Lee: The UK is one of the hardest markets out there right now amongst the premium countries. The existing, and future regulations facing both operators and affiliates only adds to the difficulty. However, this also creates opportunities for those companies which can navigate this and create stable, sustainable business models. It will be a tough market with lots of opportunity for the right businesses.
GAV: Do you have any advise you would like to offer to newbies who are looking to venture into this great industry!?
Lee: Have a niche and master it. There is a new casino every other day, white labels which are all but identical bar their branding. The brave and creative businesses which do something different are the ones we will be talking about as the next success stories in 5 years time.
GAV: Do you attend any iGaming/online casino conferences? If so, which one is your favorite and what is your most fun experience?
Lee: I seem to spend as much time at networking events and conferences as I do at home these days. I'm a big fan of the IGB events and the EGR event recently at Goodwood was an exclusive treat. SiGMA, as our local conference, is very important and we will exhibit there this year. Their local networking events are impressive too and so is the new Affiliate Grand Slam concept.
GAV: Tell us about your experince at the Affiliate Grand Slam in Tallinn?
Lee: An excellent new take on the traditional affiliate conference, the second one coming up in Bucharest is only going to build on the first one. To have a small number of operators and a larger number of key affiliates improves the opportunity to take time over business discussions and keeps networking at maximum value.
GAV: What do you think the chances are for Eastern Europe to become a potential gaming hotspot in the future? Where do you think the region must improve upon?
Lee: If you look at places like Malta and Gibraltar a key ingredient for success in a gaming hot spot is the support of a local regulatory body. Eastern European destinations have masses of opportunity for all areas of the industry both as operating spaces and markets but, the regulatory infrastructure needs work.
GAV: Where would you like to travel in Eastern Europe?
Lee: I'd really love to spend some time in Russia and Kiev is on my hit list too. I spent a lot of time in Romania last year and it's my favourite country in the world right now. I wintered in Transylvania which was amazing and Bucharest is an incredible city. Will be heading back there this year for the next AGS event and probably again in winter for some much needed down time.
GAV: Where you wouldn't want to travel in Eastern Europe?
Lee: Never really been attracted to Bulgaria, though, I'd be happy for someone to change my mind.
GAV: How about a favorite celebrity, or a mentor do you have one?
Lee: I've had several good business mentors including our current founders. Celebrity wise I'd have to admit a liking for Kate Beckinsale and Robert Downey Jr is a modern icon.
GAV: Tell us your opinion about the Gambling Affiliate Voice?
Lee: It's incredibly important for affiliates to have a voice in the industry and the GAV gives us exactly that! I think for new/smaller affiliates which are just starting out or attempting to grow resources like this cannot be underestimated.
GAV: Thank you for the interview Lee, enjoy the summer and perhaps we'll meet at AGS Bucharest!
If you would like to suggest subjects for future affiliate interviews, be sure to send your suggestions to: george@gamblingaffiliatevoice.com
Highest Paying Affiliate Program Niches for Aussie Bloggers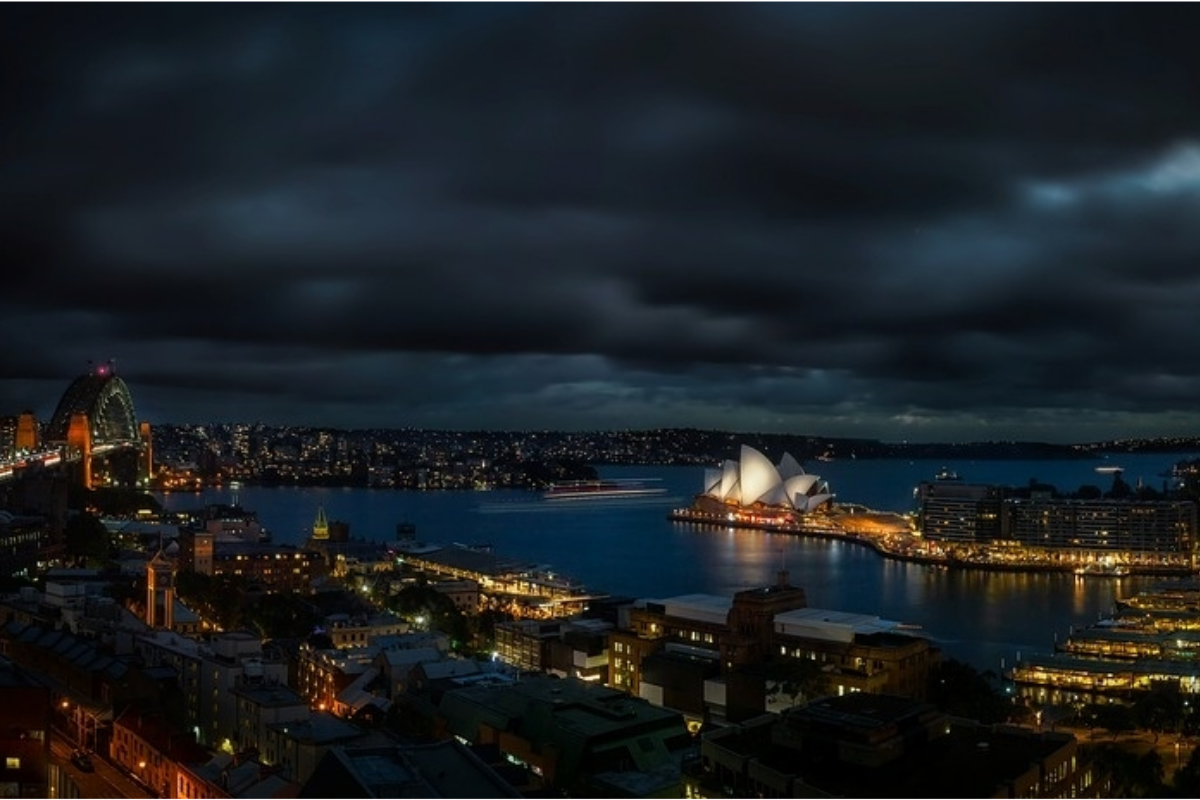 Let's face it, online blogging is slowly losing momentum. Modern users prefer running vlogs on YouTube, writing Instagram posts and short tweets because of the fast pace of life and the overwhelming presence of clip culture. Nevertheless, engaging blog posts and long reads remain pretty popular as people seek a comprehensive vision on various topics.
In Australia, blogging is still 'alive'. Especially, this is true for companies that promote their products or services via corporate blogs. However, solo bloggers can also get their piece of the pie, too. In this case, affiliate marketing looks like one of the best sources of passive income for bloggers regardless of their experience.
But how can one make money using this strategy? What are the best niches and programs for Australian affiliate bloggers? Let's try to find the answers.
Affiliate Marketing Basics
The first thing you should understand before joining any affiliate network is how the process of partnership is organized. Investopedia defines affiliate marketing as an advertising model in which companies pay middlemen for extra traffic and/or leads. Put simply, you, as a blogger, can integrate an affiliate link in your website and get compensation for this. There are three main types of payment:
1, Pay per sale. Partner companies will reward you with a certain percentage of the final price for a product/service purchased by the customer. In this case, you can expect a lavish compensation, but also should convince your website visitors to actually buy something from the partner company.
2, Pay per lead. Here, affiliate marketers get compensation based on conversion rates. As a blogger, you generate leads for merchants, so users don't have to buy products or services but must perform specific actions, e.g. sign up or subscribe to the newsletter.
3, Pay per click. The simplest model that provides for generating traffic only. Bloggers put affiliate links for readers to click them and enter the site. Companies then pay their partners based on the traffic they drive to the website.
Affiliate marketing can really bring stable passive income 24/7, but only persistent users can benefit from it. Here, everything depends on your performance. Moreover, you don't have to deal with angry customers (but we still recommend promoting only quality products that will be useful to end users). When it comes to entering into affiliate partnership, the first thing you should consider is niches or topics you will focus on.
Profitable Niches for Affiliate Marketers
Choosing a product or service to promote isn't a simple task. Some niches such as fashion, clothing, makeup, and jewelry look promising, but they offer minuscule affiliate payouts. This means, you will have to force your readers to buy tons of shoes or rings from the partner website if you want to earn some decent money. Other niches such as gambling are simply illegal. According to Australian laws about casino pokies, both individual providers and advertisers can be penalized for $220,000 per day of prohibited activity. For companies, fines go up to $1.1 million per day.
Hence, you should choose the niche carefully. It's better to be as precise as possible and select more untapped niches. Further, we will list five of the most profitable and popular niches for Australian affiliate bloggers.
1. Finance
Money leads the game in all industries and in our everyday life, too. Within this niche, you can choose different branches such as personal loans, insurance or investment. For example, cryptocurrency trading is highly popular now, so affiliate partnership with a leading crypto exchange should be pretty profitable for bloggers.
Examples: Naritas Finance (AU$100 per lead), Now Finance (AU$50 per lead).
2. Health
This evergreen niche forces people to care about their own health and physical development. Australians are eager to invest in healthy organic products, diet plans or gyms, so consider working with companies that deliver these services and goods. Pregnancy is another highly demanded topic though.
Examples: Bodecare (15% per sale), Pharma Botanica (20% per sale).
3. Home and Garden
Being a relatively rich nation based on Western culture, Australians care about their homes. That's why various cozy stuff for rooms and yards is popular among people here. One of the fresh promising niches is linens. For instance, you can partner with the 'mattress in a box' providers that are relatively new to Australia.
Examples: Hugo Sleep (6% per sale), Sommuto (5% per sale).
4. Love and Relationship
Apart from health, everybody cares about personal relationship. We all want to love and be loved so these ideas will also be demanded. You can choose among different subsections, including dating services for specific categories of people, counseling services, and marriage agencies. The related niches such as gifts or beauty service work fine here, too.
Examples: CitySwoon (10% per sale).
5. Online Education
When it's all going well with health and family, it's time to think about personal development and self-education. Although open online courses were booming a few years ago, these platforms are highly popular now as well. Additionally, various local facilities like schools and universities hold online courses on different topics from geospatial planning to cooking.
Examples: Code Camp (7.5% per sale).
Leading Affiliate Networks for Australians
Finally, we've gathered the most famous and profitable affiliate programs in Australia. Usually, you should only sign up for free, explore available offers from merchants, choose the most suitable one, and integrate links in your website or blog. Don't deal with platforms that feature paid membership as they often have relatively low ROI compared to the sites with free subscription. Still, you can consider upgrading your free plan to a premium one to get more valuable offers from companies.
Now, let's check Australian websites listing affiliate programs:
As well, you can cooperate with global networks like Amazon, eBay, iTunes, and so on.
By choosing a profitable and active niche combined with a reliable affiliate program, you can boost the blog's revenue greatly. Don't expect insane profits in the short term though. Affiliate marketing is about passive and stable income, but it can hardly be a primary earner. But it's still a good option, isn't it?
AffiliateINSIDER hosts first-of-its-kind Business Coaching Workshop at AIBootcamp with George Swift , Bigger Brighter Bolder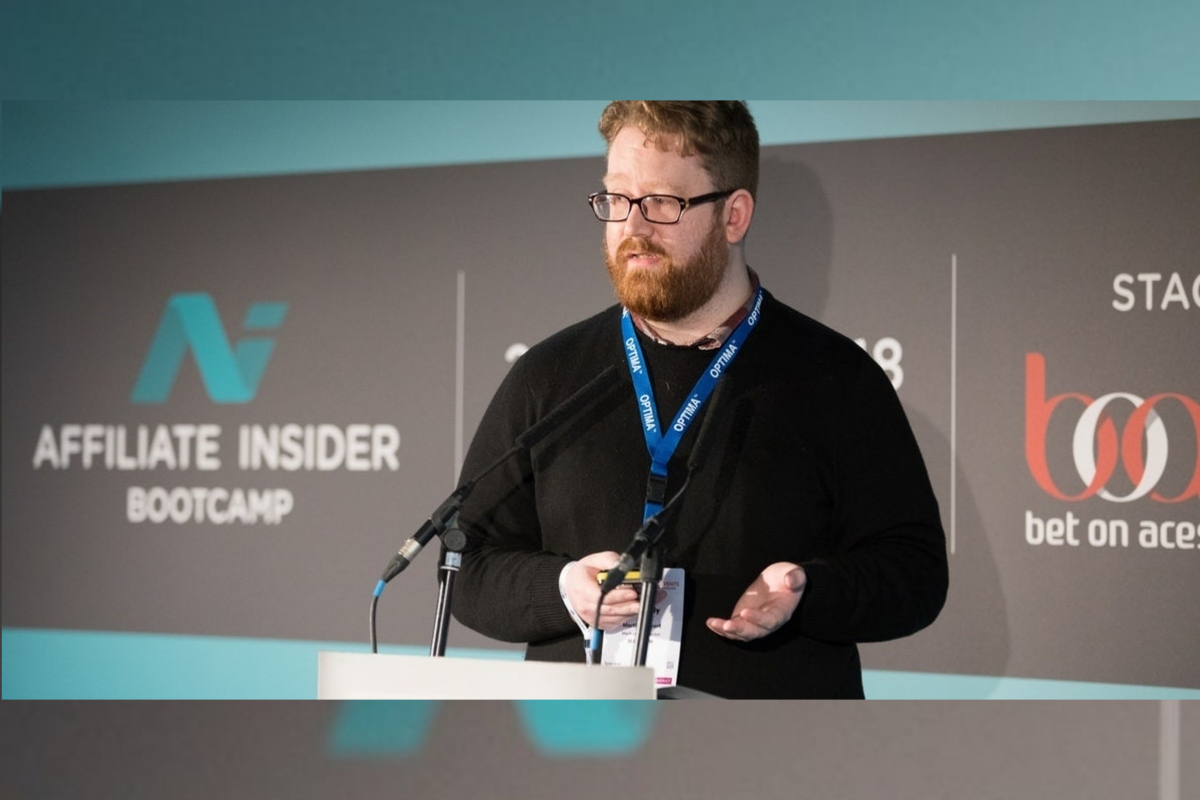 Celebrated UK entrepreneur business coach George Swift will host an exclusive 'Elevate and Thrive' Affiliate Business Coaching Workshop at March's AffiliateINSIDER Bootcamp, the first time such an initiative has ever been offered at an igaming affiliate event.
Held at Under the Bridge, a unique and stylish venue positioned underneath Chelsea's Stamford Bridge Stadium, the two-day event on 21-22 March has been designed to help igaming affiliates growth hack and gain expert digital knowledge for driving traffic to their sites.
Swift, who runs business coaching group Bigger, Brighter, Bolder (BBB), will ensure affiliate entrepreneurs focus on their individual journey in obtaining business success and have the right business mindset to drive revenue growth.
The workshop is built around the 'hero's journey' – a powerful metaphor for the journey to business success. While learning tools and tactics is essential, equally important for success is having the right business mindset.
Business coaches can be an invaluable resource when it comes to bolstering your business model, with the International Coach Federation suggesting they can increase
profit margins by an average of 46%. Further research has demonstrated a 570% return on initial investment in coaching.
This coaching session is not only unique to the AffiliateINSIDER Bootcamp conference, it is the first time an affiliate event will host a dedicated business coaching workshop.
Curated by AI founder and CEO Lee-Ann Johnstone, the event boasts a full two-day agenda of digital expert speakers, an experts mentor panel and several opportunities to make new introductions, giving attendees the chance to grow their business network.
"We are delighted to be hosting the first curated affiliate business coaching workshop for iGaming affiliates at Bootcamp this year. Affiliates who are looking to growth hack their business will certainly get the digital insights they need to get ahead of the curve and we'll help them build a stronger entrepreneurial mindset to support their business success," Johnstone explained.
Swift added: "I believe entrepreneurism is the greatest vocation on earth and offers an unprecedented opportunity  to those that step up to its calling. However, that opportunity comes at a price: it's hard work, challenging and can be very lonely.
"Whilst every journey is unique, there are commonalities we all share and those are what I will be sharing on the day. I'm really excited to be part of the AffiliateINSIDER Bootcamp and I'm looking forward to sharing the Entrepreneurial Journey of Success with all present."
LeoVegas really is making dreams come true this Christmas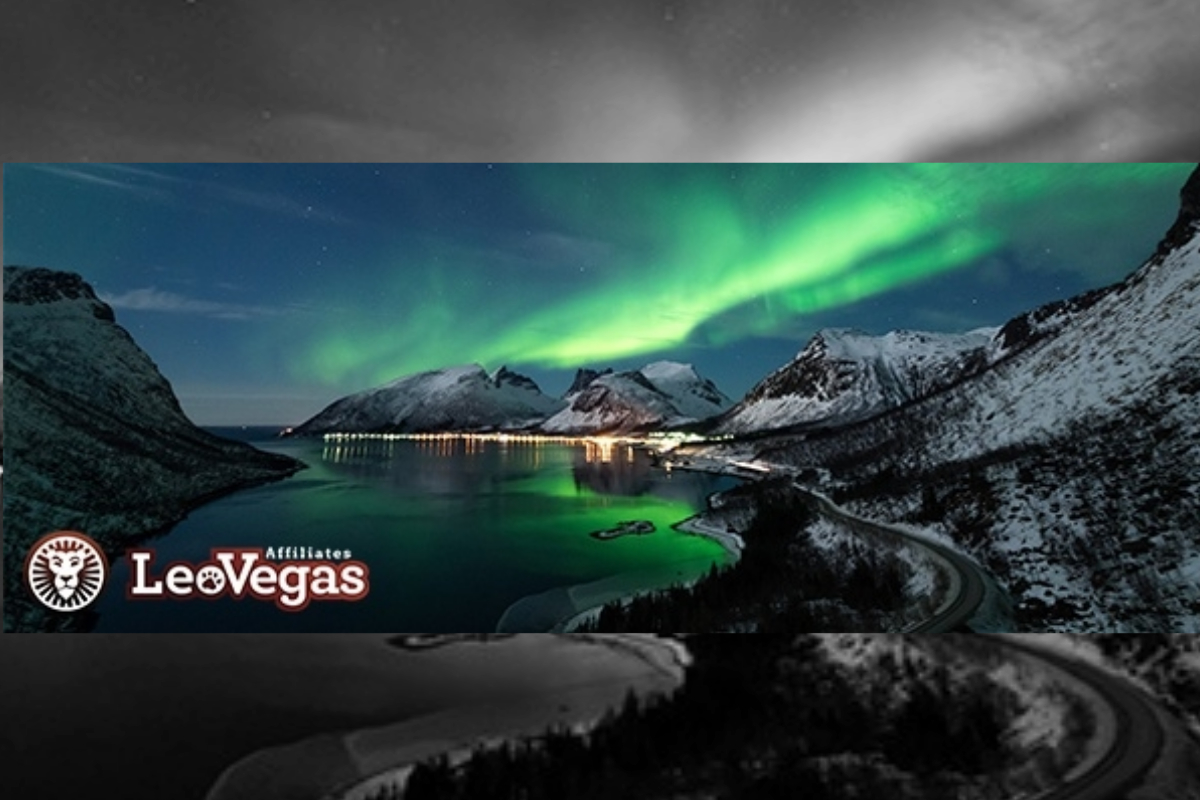 LeoVegas is giving away 5 nights under the Northern Lights!
It's that festive time of year when our customers begin to dream of log fires, Christmas trees and dashing through the snow on a reindeer-drawn sleigh with mince pie crumbs in their laps. Well, good tidings are here as LeoVegas would like to spread the festive cheer by making two of these lucky customers' dreams come true this New Year!
We will send two players and their plus ones to the Kakslauttanen Arctic Resort in Lapland on a once in a lifetime trip where they'll sleep under the stars in glass roofed igloos – and may even see the Northern Lights flickering above while tucked up cosy and warm in a comfy bed as the snow falls around them.
This incredible trip also includes six activities which winners can choose themselves. These include a 4-hour husky safari, Aurora hunting on a horse drawn sleigh, visiting reindeer on a snowmobile or learning how to master Nordic skiing.
To be in with a chance of winning, new customers just need to deposit and wager 50 in the Live Casino or Casino (from 10/12/18 to 01/01/19) on any game to get one ticket into the raffle. The winners will then be drawn randomly on 2nd January.
A geo-targeted landing page promoting the campaign will be available by end of this week. Please contact your account manager or AffiliateTeam@leovegas.com for the media ID or if you have any queries. This campaign will be live in all markets except Italy from 10th December.
Leo really is making dreams come true this Christmas at LeoVegas!
Best regards,
The LeoVegas Affiliate Team