Affiliate Interviews: Christine, Co-Owner/Marketing Director at Streak Marketing, LLC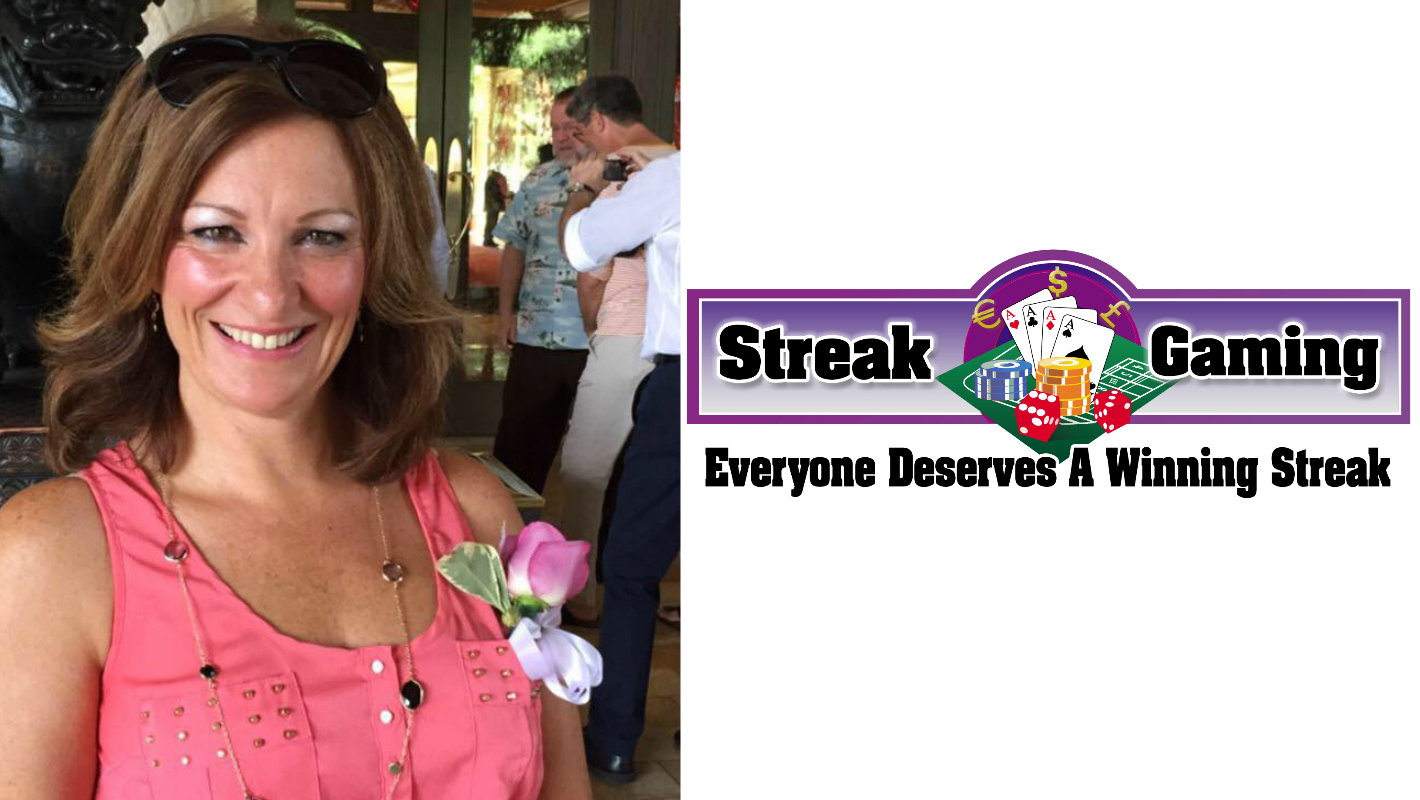 Here is our latest affiliate success story, starring Christine of Streakgaming.com, who is well known in the community for being well established and trustworthy!
GAV: First of all we would like to thank you for the opportunity. Could you share with us your profile so our readers can get a better idea of who you are?
Name: Christine
Age: 47
Hometown: St.Louis
Living in: USA
Favorite Food: Sushi
Must Read Book:Stephen King's Dark Tower Series                                                                                           Profession/Job title:Co-Owner/Marketing Director
GAV: Tell us a bit about yourself, we want to know who Christine really is, the main person behind Streak Gaming. Where were you born? What was the key idea of developing this great online gambling directory and forum ?
Christine: Born in St. Louis, Mo. Back in the cowboy day of online gambling I stumbled on a bingo site, Moo Cow bingo to be exact.  Once I've seen the site I thought to myself, wait a minute this is brilliant,  I can do this type of marketing and site building! After that, I become a single Mom of four and from there on this became my full time job and profession. I met my amazing business partner Carolyn who handles the technical/webmaster duties of the business. Between the both of us we have managed to create and maintain a power brand in iGaming.
GAV: Since there are thousands of websites in this niche out there, where do you think Streakgaming.com stands now? 
Christine: Streak Gaming stands as one of the top brands, we are well established and have never suffered Google panda penalties since we have always maintained good white hat ethical work.
GAV: What are the strong points of Streakgaming.com and what makes it stand out from the other niche websites/directories?
Christine: Streak Gaming stands out because we are one of the few forums's left in the industry; we have weathered out many storms with the never ending regulations.  We plan to be around for a long time to come :). Staying up to date with the latest marketing trends, along with the use of social media is a must! 
GAV: How did you start and what bumps did you have to overcome at the beginning? 
Christine: As I stated in a previous question we started as housewives and I guess you can say we fell into the niche market at the right time. From there we have prided ourselves to work with brands who maintain good ethics; we put players first and foremost. 
GAV: We have surfed your website and found some quality content. Are you writing it by yourself or you have a team of people writing for you? How many casino reviews are there on your website? How about the forum?
Christine: I generally write the content myself thanks for noticing my hard work! We have paid a few free lancers to do a bit of reviews in the past as well. Most of our content is paid staff whom has been around for over 10 yrs. Hiring good dedicated employees has been the back bone of our success. I could not comment on how many reviews we have since Streak Gaming has been around for 13 years, too many to count...
GAV: How do you keep the content fresh and relevant on your website and forum, when a lot of fluff and nonsense appear on the Internet on a daily basis?
Christine: We make it a point to maintain a close working relationships with our AM of all brands. Many times they are sending us newsletters, or we follow them on social media. There are four of us who slit this task so it becomes so much easier to keep up. 
GAV: We are pretty sure that you receive messages from Affiliate Managers on a daily basis showcasing their best products. You of course select them by the brands they work with; but what are your thoughts on how Affiliate Manager-Affiliate relationships should be built?
Christine: I am a big fan of developing close working relationships with my AM.  As of late it seems that there are newer breeds of AM's in the industry, who do not care to chat with affiliates or try to get to know them.  I am all for the old school relationship building.  I tend to market brands more when the AM goes out of their way to keep me updated with their products. I also attend conferences, I like building that relationship with face to face networking.
GAV: How do you see the future of the online casino industry? For instance, will it become a truly global phenomenon?
Christine: This is the question of the year… There is a lot of speculation but I do think we will see more power in affiliate networks. I think many of the small affiliates will be absorbed by these big brands. Then we have to factor in regulations, this is becoming more and more of a problem for many of us. I hope the US can become a fun market for us all soon as well! 
GAV: Tell us one change that you want to see in the casino affiliate ecosystem?! 
Christine: I would like to see the black hat affiliates wiped away forever… Also, if the big companies would recognize affiliates as the front line of their marketing force that would be great. 
GAV: What advise you would like to offer to newbies who are looking to venture into this great industry!?
Christine: Don't take short cuts, find a niche market and jump in! I would focus more on live games, mobile and whatever the newest trends are at the time… Be ready to give a lot of time to this business, it does not come easy. Be persistent and you will succeed.
GAV: Do you attend any iGaming/online casino conferences? If so, which one is your favorite and what is your most fun experience?
Christine: I would have to say that the London Affiliate Conference (LAC) is my favorite and the most productive for networking. I attend several a year and plan on making my first trip to Malta for SiGMA next month. I also attend G2E in Vegas which is also a very good conference; I can see the state of gaming in the USA. 
GAV: What do you think the chances are for Eastern Europe to become a potential gaming hotspot in the future? Where do you think the region must improve upon?
Christine: I actually think the next biggest hotspot will be South America or Mexico. I would love to see Eastern Europe explode in iGaming but again with regulation that seems to be a long time away for us. 
GAV: And now for the fun part…., where would you like to travel in Eastern Europe? 
Christine: Well I have been to Hungary a few times so, I think my answer would be Romania.
GAV: Where you wouldn't want to travel in Eastern Europe?  
Christine: Russia
GAV: Do you have a favorite celebrity?
Christine: Matthew McConaughey
GAV: What is your opinion about GAV (GamblingAffiliateVoice.com)?
Christine: I have just discovered this site after you reached out to me.  I see great potential and love that you found a good niche for yourself. I look forward to seeing your future growth and hope to meet you in person one day soon.
GAV: Thanks for your time Christine, we appreciate it, all the best to you and if you have any newsworthy updates feel free to contact us!
If you would like to suggest some more questions or subjects for future interviews, be sure to send your suggestions to: george@gamblingaffiliatevoice.com
Gambling.com Group is the 2021 EGR Affiliate of the Year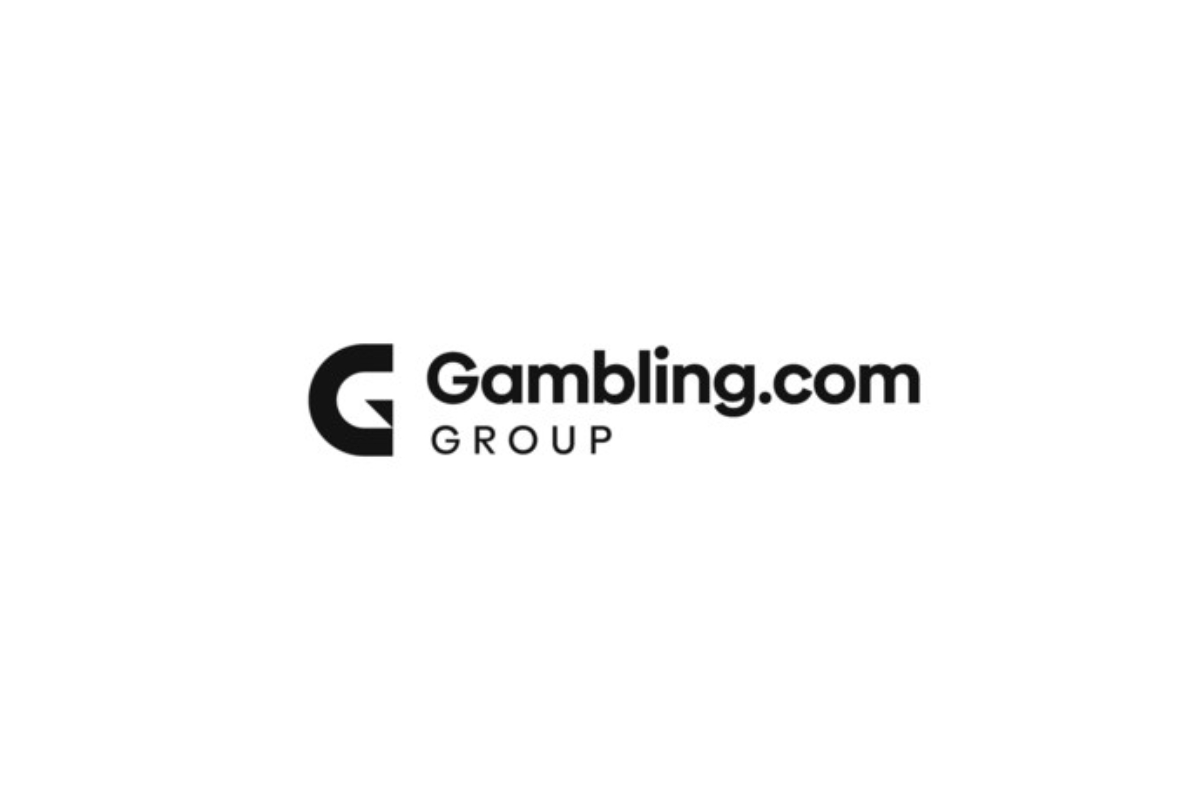 Gambling.com Group Limited, a leading provider of player acquisition services for the regulated global online gambling industry, announced it has won the most prestigious award for affiliates in the online gambling industry: the Affiliate of the Year award presented by eGaming Review ("EGR"). The Group accepted the honor at the 2021 EGR Global Operator Awards in London on November 25th. It is the second time the Group has won the award, following its win in 2018.
Gambling.com Group beat out 15 other affiliates shortlisted in the Affiliate of the Year category by delivering outstanding financial performance during the July 2020 to June 2021 judging period. Not only was the Group a leader in revenue growth, based on public disclosures, but 100 percent of its growth was achieved organically, without any contribution from acquisitions. The Group considers organic revenue to be the hardest thing to achieve in the affiliate industry and the most important financial metric affiliate companies report. This revenue outperformance helped fuel a successful initial public offering (IPO) on the Nasdaq Global Market in New York, making the Group the first online gambling affiliate publicly traded in the United States.
Charles Gillespie, Chief Executive Officer of Gambling.com Group, said of the honor, "Being named the 2021 Affiliate of the Year is the crown jewel on top of a monumental and historic year for the Group. I am grateful to work with our first-class, professional and dedicated team which drove significant growth in the business as well as delivered on our key, strategic projects."
For the Group's Affiliate of the Year nomination, the judges commented, "They have had a stand-out year and quite a lot going for them. Stellar growth and they have done so much over the past year. Differentiation, quality and scale – they cover it all off with a data-driven approach."
The EGR Awards are judged by a team of independent, external judges with a diverse range of in-depth online gambling expertise. The awards were given by EGR Global, a B2B publisher and networking group for the online gambling industry.
Blexr has won its fifth award in three years after being crowned Best Casino Affiliate at the EGR Operator Awards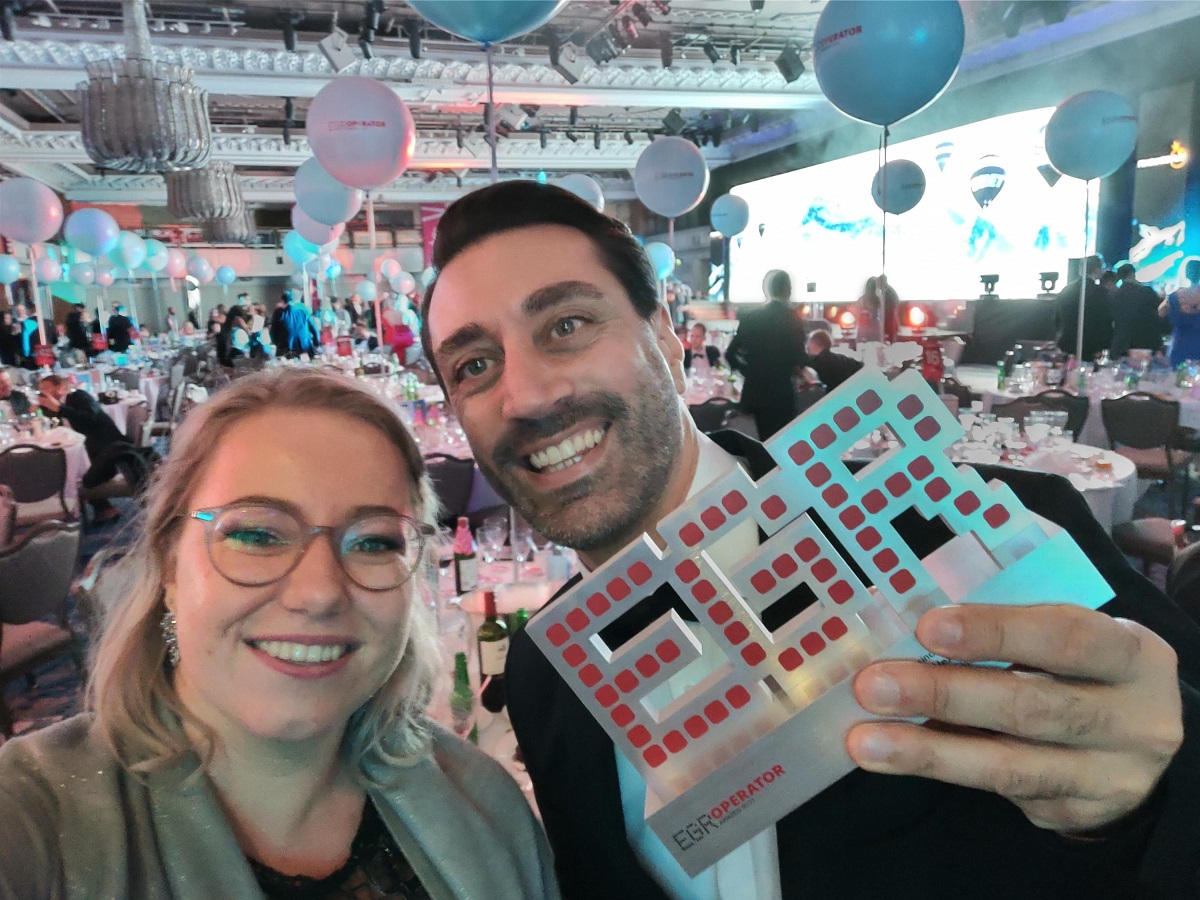 The event, held at the Grosvenor Hotel in London on 25 November, saw Blexr pick up this award for the second time, having previously won the same prize in 2019.
Blexr is a lead generation company which operates in the iGaming and sportsbook affiliate markets. It is a remote-first company with an office in Malta.
The EGR Operator Awards describes itself as the Oscars of the iGaming world, and its judges said Blexr offers "quality products and truly covers the globe".
They added: "Blexr has innovated with some unique features that go over and above the standard affiliate offering, which is always great to see.
"One for the ages – a truly long-standing operation that has successfully evolved with the times, and most importantly with compliance."
Koen Bongers, Blexr's head of marketing, said: "We're absolutely delighted to be recognised once again by the EGR Operator Awards.
"Our whole team works very hard to offer quality products and create innovation, so it's fantastic to win another award, one which all our Blexrians can be very proud of."
Rightlander partners with BetBull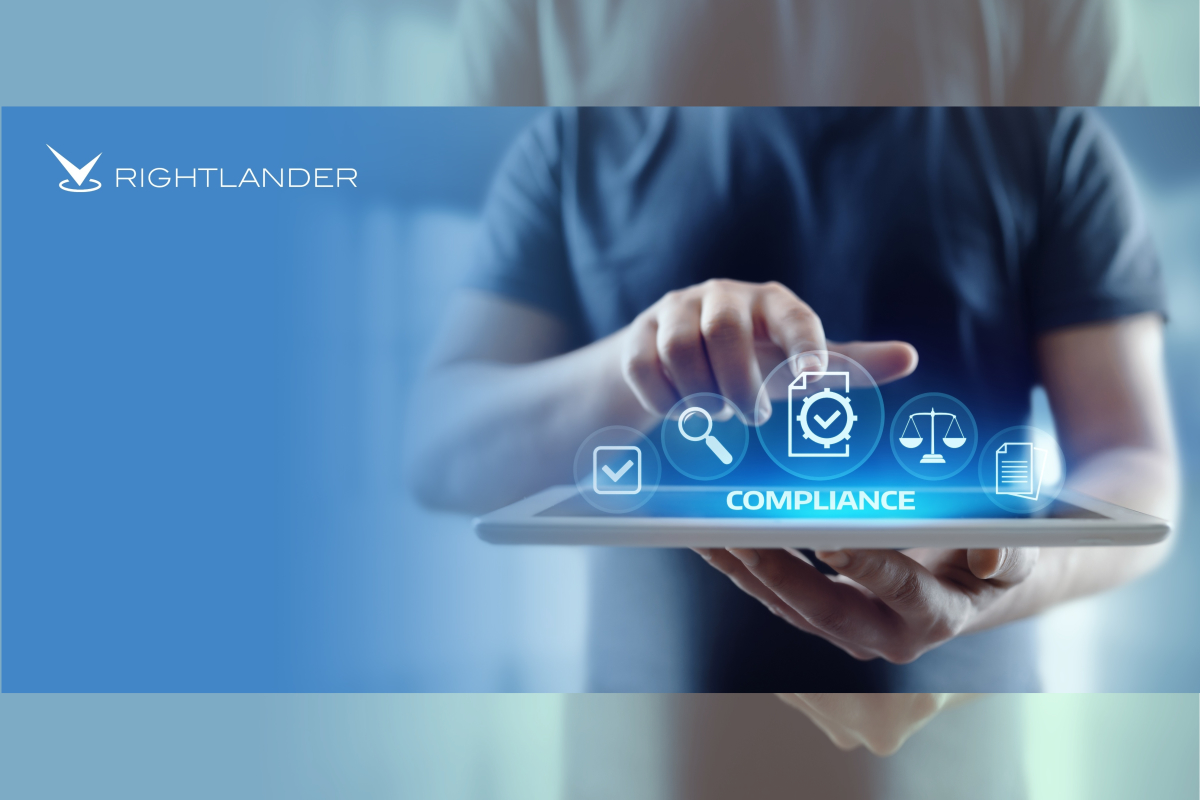 Supplier to help tier one operator improve affiliate compliance
Rightlander.com, the ground-breaking compliance platform has signed a deal with BetBull to help them improve affiliate compliance and boost responsible gambling measures.
Nicole Mitton, Head of Customer Success at Rightlander.com, said: "It's great to see operators like BetBull partnering with Rightlander to ensure adherence to advertising regulations. These efforts are not only noteworthy from a regulatory point of view, but are also a solid indicator that BetBull are invested in protecting the interests of their stakeholders, affiliates and players in regulated markets."
Rightlander will offer its technology which encompasses a comprehensive range of affiliate compliance tools which include the Automated Compliance Monitor, a PPC Monitor and a Proactive Affiliate Finder allowing BetBull to remain proactive and in control of their affiliate marketing.
Gabrielle Mallia, BetBull said: "We decided to opt for Rightlander because of its ability to give further visibility into our affiliate's practices. The PPC Monitor is particularly key in allowing us to ensure adherence to policies specifically related to keywords and geos of promotion. Rightlander increases the efficiency in our compliance monitoring with its wide scope and allows us to quickly identify any breaches should they occur."
The Automated Compliance Monitor helps detect non-compliant content across territories including the United Kingdom, Sweden, Denmark, Australia and the United States. The monitor flags potential violations such as missing terms and conditions, outdated offers, incorrect marketing assets allowing BetBull to remain compliant according to their jurisdiction's regulations.
The Proactive Affiliate Finder scans millions of web pages every month to identify new and prominent sites and the innovative PPC Monitor identifies harmful ads to stop them from appearing on an operator's branded keywords.