Affiliate Interviews: CasinoDaddy (Mathias, Anton, and Erik Joelsson)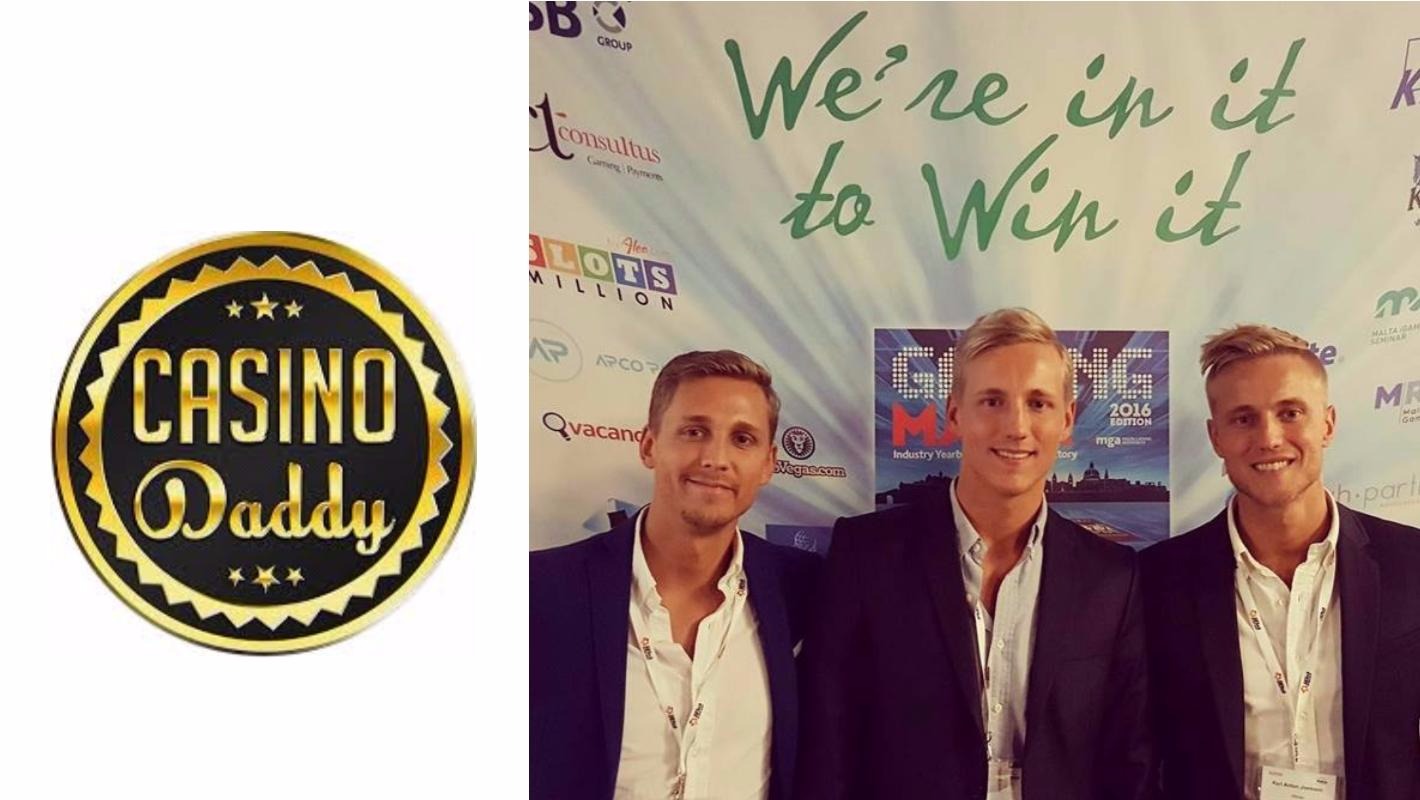 In this Affiliate Interview you get to meet the guys from CasinoDaddy (AboutSlots.com/DinCasinoBonus.se) You might already know them from this video… 🙂
GAV: First of all thank you for the opportunity guys! Could you share with us your profile so our readers can get a better idea of who you are?
Name: CasinoDaddy (Mathias, Anton, and Erik Joelsson)
Age: 29, 27 and 23
Hometown: Kristianstad
Living in: Kristianstad
Favorite Food: Pizza!
Must Read Book: Book of Ra Deluxe 😉
Profession/Job title: We are full-time casino streamers and affiliates, but we also have our own IT company helping Swedish companies build and manage websites.
GAV: Guys, tell us and our readers as well a little bit about yourselves. How did your careers start in the industry? What was the key idea of developing these two great online gambling sites: About Slots and Din Casino Bonus ?
Like many people in the industry, we started out as players. We loved the different online roulette options, but as we grew older the industry behind them really began to interest us. Our number one goal has always been to enable people to play the games they love reliably, securely, and affordably. As affiliates, we are now able to make that happen.
GAV: Since there are thousands and thousands of websites in this niche out there, where do you think your websites stands now?
Our websites are currently in a pretty good position, and it's almost exclusively down to the quality of our content. Our Twitch and YouTube channels have helped them attract a lot of traffic, which gives us a major edge over competitors in our region.
GAV: How do you see the Scandinavian online gambling market/industry at this moment?
The Scandinavian online gambling market is in a bit of a strange place at the moment. While we've seen player numbers increasing, there is still a huge amount of uncertainty in the market. Possible changes in legislation (specifically relating to the taxation of winnings) have cast a shadow over what could otherwise be considered to be a very strong market environment.
GAV: In your opinion what are the strong points of AboutSlots.com, DinCasinoBonus.se and what makes them stand out from the other Scandinavian niche websites/directories?
We put a lot of effort into managing and constantly improving both sites, but without a doubt their greatest strength is that they are supported by our increasingly popular Twitch and YouTube channels. Both channels attract a lot of viewers, and from there they're exposed to both sites which helps the sites generate a lot of organic traffic.
GAV: How did you start and most of all what bumps did you have to overcome at the beginning?
At the start, the big bump that every affiliate needs to get over is finding their niche and setting themselves apart from the competition. When we started out we were new to the world of streaming and affiliate work, we didn't have the same charisma on camera that we do today. But, as our audience grew, so did our confidence.
As we warmed to streaming we discovered that our personalities could be our niche. People liked watching us, and we liked talking to them. We formed friendships with our viewers, and there is now a massive amount of trust and loyalty between us and them. They use our sites simply because they are ours, and we do everything we can to reward them for their loyalty.
GAV: Congrats on your win on SlotsMillion's Immortal Romance, where you cashed in a stunning €10K! Tel us all about that day… 🙂
The day started out much like any other really. We were streaming in the afternoon and talking with our viewers, and we had already been pretty lucky with some big hits that day. Anton was playing at the time, and when he hit the bonus in immortal at first he didn't really expect anything out of the ordinary to happen.
It was quite funny because the huge hit came on the second-to-last spin of the bonus, and before that it had been well below average. As the spin came down Anton was even singing along to the backing song and swapping the words to describe how bad the bonus was going. When he saw the wilds and premiums line up, he stopped singing pretty quickly.
We heard him shout, and we came running over to see what he had hit. We all knew it was huge immediately, but the counter was going up slowly. It crept past 2000, up to 4000, and then it really started picking up speed. The higher the number went the more we screamed and shouted. It was an amazing moment for us, and luckily because we were streaming, it was all caught on video.
GAV: Do you still remember when you first gambled online?
I think all three of us remember our first experience playing slots. For Mathias it was almost 12 years ago now, and Anton and Erik both followed his lead once they were 18 too.
GAV: We have analyzed your websites and found some great quality content. Are you writing it by yourself or do you have a team of people writing for you?
We write most of the content ourselves, but as our sites and channels grow larger, we have been getting a bit of help from a couple of freelancers. Between streaming every day, editing videos, and maintaining content on two affiliate sites, we have a lot of work to do these days, but we do it for the same reasons we always have—because we love slots and we love our community.
GAV: How do you manage to keep the content fresh and relevant on your websites, when a lot of fluffy and nonsense appear on the Internet non-stop?
One of the major advantages of having big Twitch and YouTube channels is that you're constantly engaged with your audience. We talk to them for hours every day, so we know what they do and don't want to see. I think that fluff and nonsense mostly tend to get created when people don't really think about what their audience will get from their content. But, because we are so close to the people our sites serve, that's never an issue for us.
GAV: We are more than sure that you receive messages from Affiliate Managers on a daily basis showcasing their best products. You of course select them by the brands they work with; but what are your thoughts on how a real Affiliate Manager-Affiliate relationship should be built?
Like any other relationship, the relationship between an affiliate and a manager is a two-way street. It's something mutually beneficial that both parties can gain from if they communicate properly and work to understand each other's needs.
In our experience, the quality of management can be a huge turn-on or turn-off for working with a particular brand. For example, if one of our players runs into an issue with the casino, it's nice for us to be able to talk to an affiliate and resolve the issue for them directly. That level of care means a lot to us and our players, so the brands with the most helpful managers tend to be the ones we spend the most time promoting.
GAV: How do you see the future of the online casino/gambling industry? For instance, will it become a truly global phenomenon?
It's hard to look at the future of online casinos globally, because attitudes to gambling are so radically different across different cultures. In the US for example, online gaming has become very tightly regulated, which has hindered its growth.
Players are ready to play, and we're seeing player numbers grow every day. The scene is definitely set for a massive boom in the popularity of online gambling, but as we all know, there are more forces at play than just players, affiliates, and the casinos themselves.
GAV: What about the Scandinavian market's future?
Our answer to the previous question is somewhat shaped by the potential legislative changes that we're facing in our home nation of Sweden. Online gambling is very popular here, and the market is growing nicely, but there is a lot of discussion regarding whether winnings should be taxed, and people are beginning to worry about it. If anything like that does come into action it will present some major challenges for us, and all affiliates and casinos serving the region.
GAV: Tell us one change that you want to see in the casino affiliate ecosystem?!
Just more frequent communication between affiliates and managers. All too often we only seem to talk when need something from each other, but as we've seen from some of our own amazing relationships, the real key to success is open, frequent, and mutually beneficial conversations.
GAV: Do you have any advise you would like to offer to newbies who are looking to venture into this great industry!?
Your first days will be some of your most important as an affiliate. Spend time thinking about what you can offer players that nobody else can. Identify your niche and make it your own.
GAV: Did you attend the first edition of NAC (Nordic Affiliate Conference), if yes tell us all about it?!
We did, and it was a great experience. The conference was in a very nice and convenient location, but unfortunately the attacks in Stockholm cast a bit of a grim shadow over the weekend for us.
We're all really looking forward to the next one, and we certainly hope that it takes place in more favorable conditions so that we can give it our full attention and enjoy meeting with everyone to the fullest.
GAV: Do you attend any iGaming/online casino conferences? If so, which one is your favorite and what is your most fun experience?
We've visited Malta for multiple conferences now, and we really love it there. It's a great place, and it truly feels like the home of our industry. We get to meet with so many great people there, we can't wait to go back.
GAV: What do you think the chances are for Eastern Europe to become a potential gaming hotspot in the future? Where do you think the region must improve upon?
The demand is certainly there for it to become a huge gaming hotspot, but I think to make it happen we need to see more local investment from major international gaming brands. The region needs as many globally-proven casino brands serving it as possible, all with dedicated local support and affiliate resources—then its true potential can shine.
GAV: Where would you like to travel in Eastern Europe?
That's a difficult question. It's such an interesting and diverse region. Many cities have fantastic architecture, while others have amazing night life and are great for partying. I think ideally we'd love to take some time and explore all that the region has to offer.
GAV: Where you wouldn't want to travel in Eastern Europe?
We'd never rule anywhere out. I know some countries are less popular than others, but that just means there is greater opportunity for adventure!
GAV: How about a favorite celebrity, do you have one one?
We don't really follow celebrity culture much. The closest thing we have to a favorite celebrity is world-famous explorer Rich Wilde (Although we only really like him when he's sitting in a nice neat line next to his friends! 😉).
GAV: What is your opinion about the Gambling Affiliate Voice?
It's a great source of information, and it's been really valuable to us. The name itself says something very important, that gambling affiliates do indeed need a voice. It's great that someone is providing it 😊.
GAV: Thanks for your time guys, and keep up the good work!
Rightlander partners with BetBull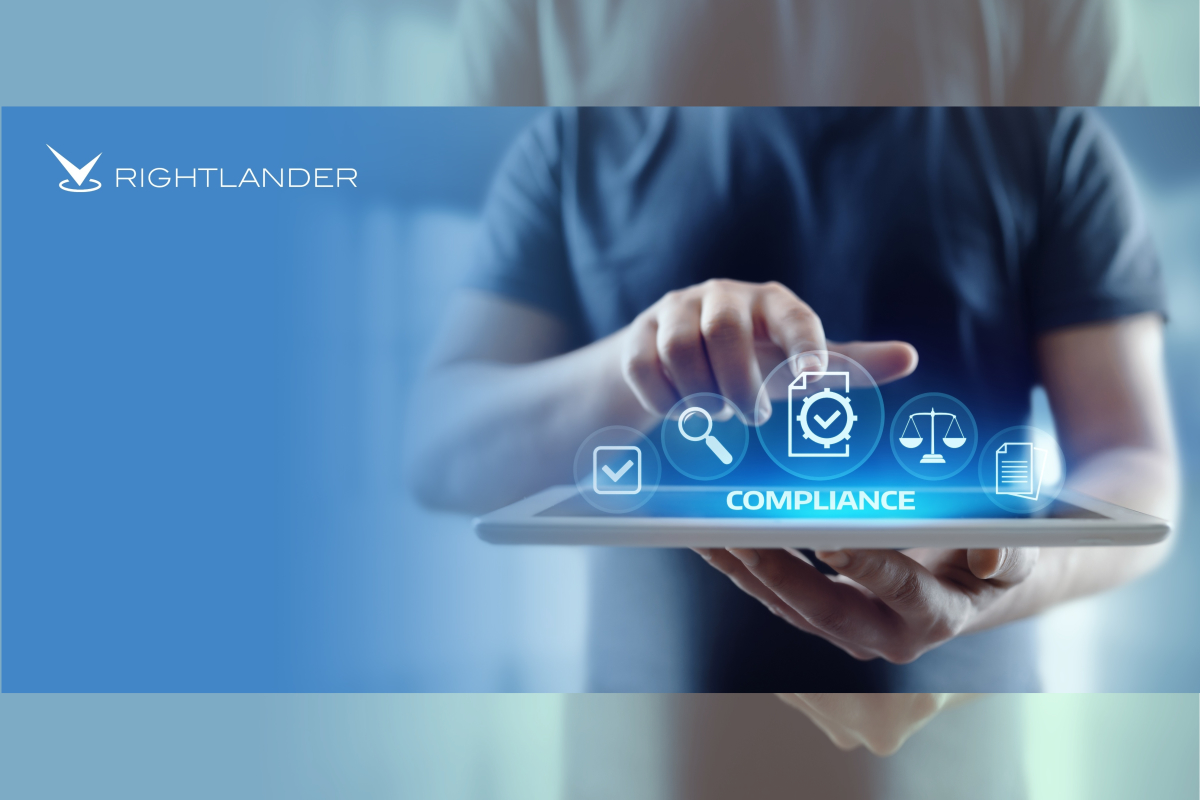 Supplier to help tier one operator improve affiliate compliance
Rightlander.com, the ground-breaking compliance platform has signed a deal with BetBull to help them improve affiliate compliance and boost responsible gambling measures.
Nicole Mitton, Head of Customer Success at Rightlander.com, said: "It's great to see operators like BetBull partnering with Rightlander to ensure adherence to advertising regulations. These efforts are not only noteworthy from a regulatory point of view, but are also a solid indicator that BetBull are invested in protecting the interests of their stakeholders, affiliates and players in regulated markets."
Rightlander will offer its technology which encompasses a comprehensive range of affiliate compliance tools which include the Automated Compliance Monitor, a PPC Monitor and a Proactive Affiliate Finder allowing BetBull to remain proactive and in control of their affiliate marketing.
Gabrielle Mallia, BetBull said: "We decided to opt for Rightlander because of its ability to give further visibility into our affiliate's practices. The PPC Monitor is particularly key in allowing us to ensure adherence to policies specifically related to keywords and geos of promotion. Rightlander increases the efficiency in our compliance monitoring with its wide scope and allows us to quickly identify any breaches should they occur."
The Automated Compliance Monitor helps detect non-compliant content across territories including the United Kingdom, Sweden, Denmark, Australia and the United States. The monitor flags potential violations such as missing terms and conditions, outdated offers, incorrect marketing assets allowing BetBull to remain compliant according to their jurisdiction's regulations.
The Proactive Affiliate Finder scans millions of web pages every month to identify new and prominent sites and the innovative PPC Monitor identifies harmful ads to stop them from appearing on an operator's branded keywords.
1xBet Partners: An affiliate program that stands out from the crowd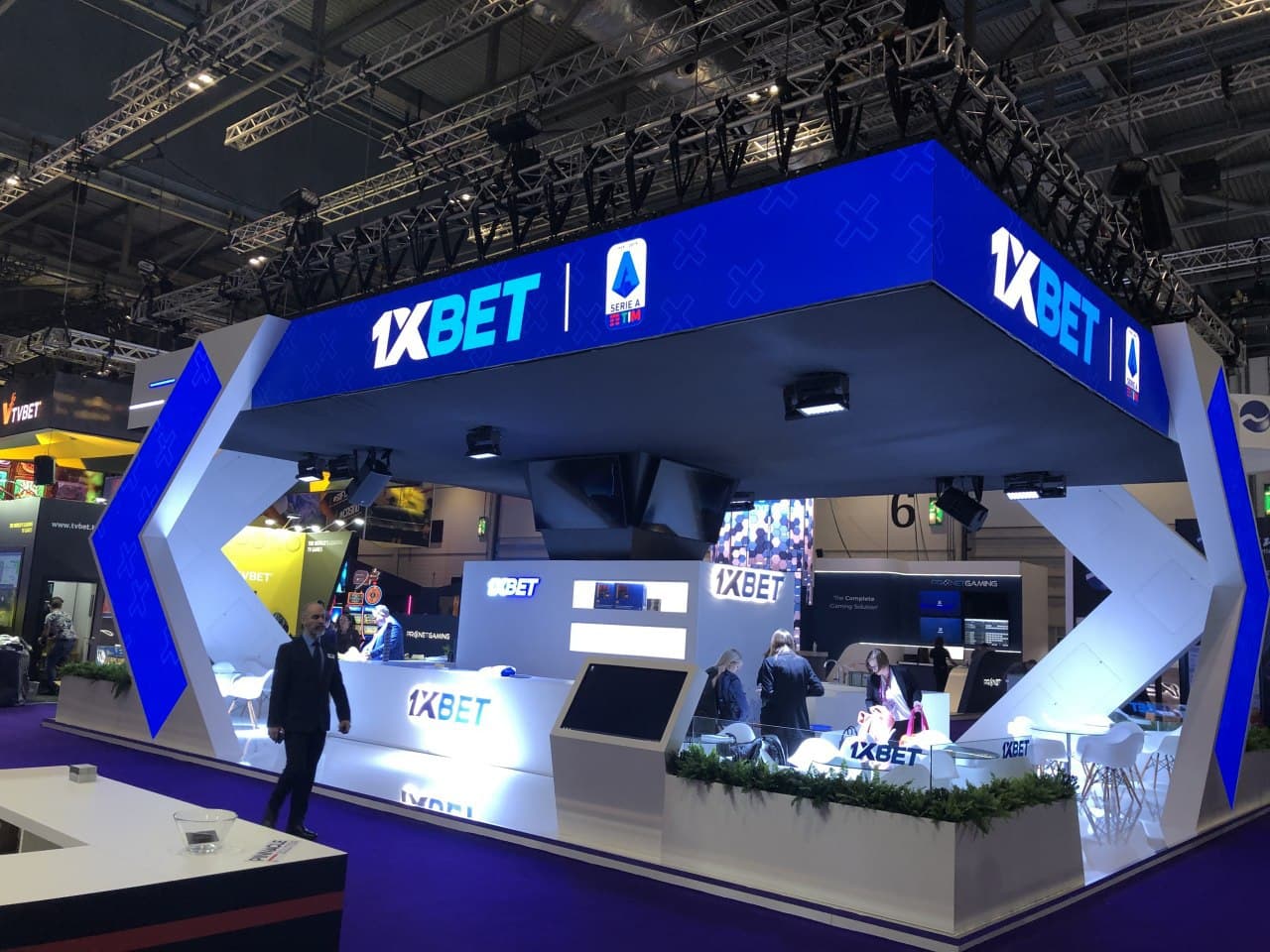 Nominated for the Affiliate Program of the year at the Global Gaming Awards, the 1xBet Team reveals how the bookmaker has built a 30,000-strong network of healthy partnerships across the globe, with each 1xBet Partner receiving feedback and exclusive promotional materials to ensure they accurately represent the 1xBet brand of quality and success.
iGT: How important are affiliates to the betting industry and, in particular, 1xBet?
1xBet Team: The mechanics of affiliate programs make affiliates a vital part of any industry. Betting is no exception because also, thanks to partners, brands manage to increase growth rates. This is quantifiable, with key indicators being new users, deposits, player activity.
We have great respect for the 1xBet affiliate program participants who introduce their audience to our brand. We have more than 30 thousand partners from all over the world on our side, and this list includes both the owners of huge sites and novice bloggers, for example.
The contribution of each affects the results that we achieve. Therefore, a partnership is a two-way road. After all, we, in turn, offer affiliates favourable terms of cooperation.
iGT: What is the key to a successful affiliate program?
1xBet Team: Today, the number of affiliate programs is growing, including among bookmakers, and you need to be able to stand out. How to do it? There may be different approaches here: someone offers high commission rates, someone has an original approach to communication, and someone invents new models of cooperation.
We constantly evaluate our work in the area of ​​partnership programs. Our positive results are reflected in victories and nominations at prestigious awards. For example, this year, we were nominated for the Affiliate Program of the year at the Global Gaming Awards. This is a good sign that we are continuing to move in the right direction.
iGT: How has 1xBet assisted its affiliates to overcome challenges and reach their target markets?
1xBet Team: An affiliate program is a good opportunity to make your project profitable. For many of our affiliates, working with us is their primary source of income.
We are fully aware that partners have their own goals and challenges, and therefore we make collaborating with us reliable and orderly. Each partner can count on feedback and receiving exclusive materials for publication. We stand for quality, and we need partners to convey information about our brand correctly.
1xBet Partners is a story about healthy partnerships, where both parties try to give their maximum to achieve the optimal results.
iGT: What feedback have you received from affiliates over the last year?
1xBet Team: We have received many positive messages from affiliates. 2021 is turning out to be a great year because it's been an exciting sports season: the Euro, the Olympics and dozens of other events. Therefore, we prepared various large promotions for all these activities.
This allowed partners to monetise their traffic, and for us – to introduce new users, who could bet on their favourite sports, to this feast of sporting action.
Let's not forget that 1xBet is also a prominent player in the esports arena. We have major agreements with ESL and WePlay, an excellent range of betting options, plus attractive promotions dedicated to top tournaments. This only expanded the potential for cooperation with us, especially for those sites that do not gravitate towards sports.
In short, the partners are excited about how things are going in 2021. We are too.
iGT: How do you plan to continue to support and help grow your affiliates in the future?
1xBet Team: We have a number of ideas on how to make our affiliate program even better. Of course, we are constantly working on improving what we have, but we also have new ideas in our plans.
We would not want to reveal all our cards yet, but the partners will definitely be happy with any new methods adopted by 1xBet Partners. Stay tuned!
Blexr has been crowned Best Casino Affiliate at this year's IGB Affiliate Awards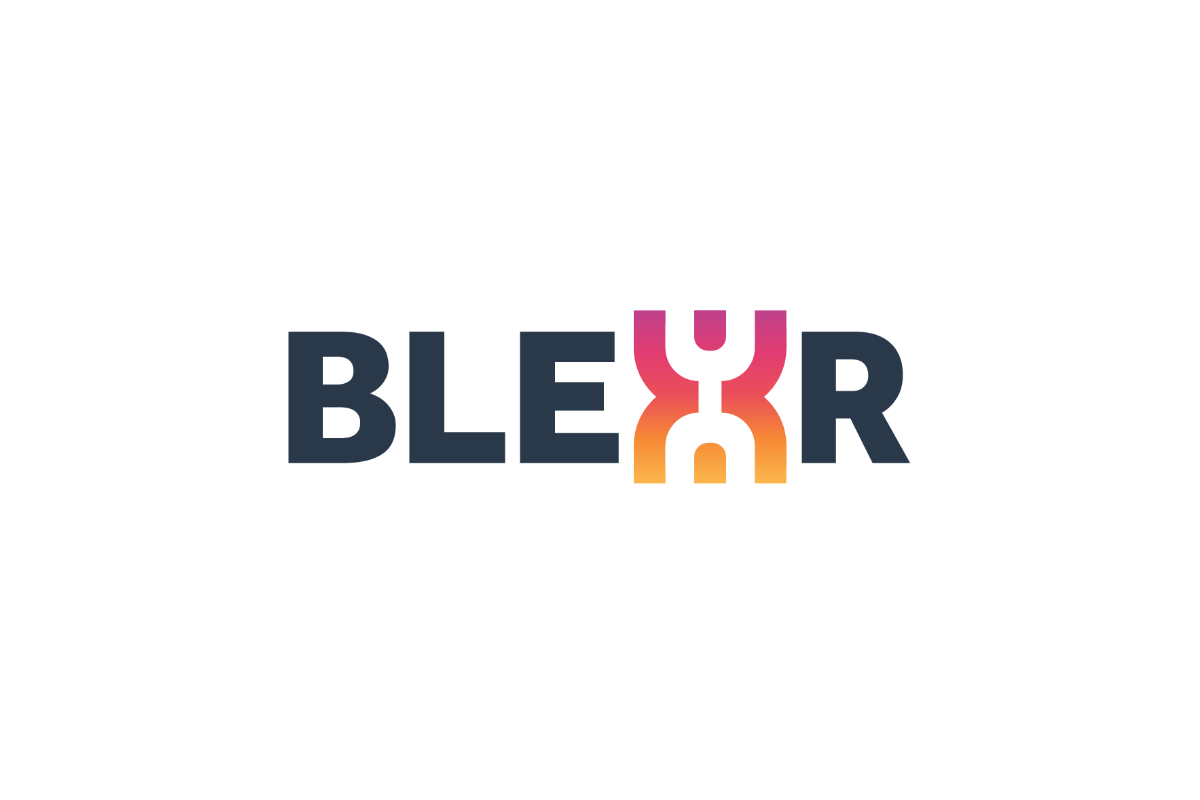 The IGB judges said the company's innovative work with SEO "helped Blexr stand out as a winner, and we liked the deposit guarantee that they offer to their customers".
The judges added: "Their selective way of working means Blexr only collaborates with top quality partners, which judges felt had helped contribute to their impressive growth over the last 12 months."
IGB also mentioned how "Blexr's charitable work within the community helped them stand out as an affiliate to be highly commended".
Blexr is a lead generation company which operates in the iGaming, sportsbook and forex affiliate markets. It also owns the Home Grounds website, which serves a community of home baristas.
Ian Hills, Blexr's general manager in Malta, said: "We're delighted and thrilled to be recognised by IGB this way.
"We pride ourselves on recruiting smart people with innovative ideas and winning a prestigious award like this one is a lovely way for the whole team to be rewarded for their hard work and dedication."