Global Gaming launches affiliate program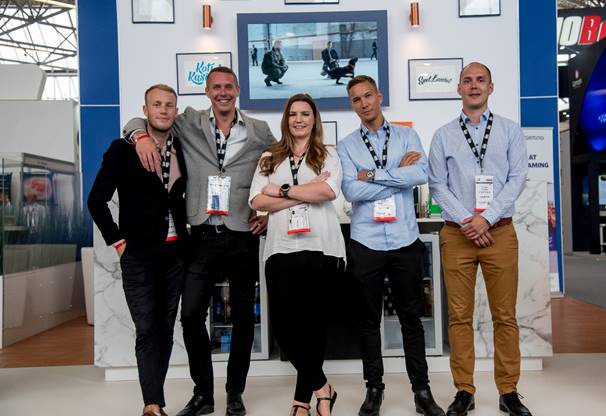 (photo): From left to right: Jesper Fröjd, Tommy Adolfsson Saarela, Elaine Gardiner, Paul Puolakka, Tuomas Pasanen
Monday 6th August 2018: Global Gaming has unveiled its highly-anticipated new affiliate program, Global Gaming Affiliates.
The newly-launched program allows affiliates across Europe to work in conjunction with Global Gaming to promote its products, including flagship brand Ninja Casino, which offers one of the fastest and most hassle-free online casino experiences in the world.
Using the MyAffiliates tracking software, Global Gaming Affiliates aims to provide a high-level service with a tailored approach to each partner, giving them all the tools and support they require to achieve outstanding results.
It currently accepts Swedish and Finnish traffic, with plans to move into new territories and verticals in the future. Its newest brand SpelLandet.com is set to be integrated into the program in the near future.
The program will be spearheaded by Elaine Gardiner, who has more than nine years' experience within the sector, having previously worked for Cherry Group.
"We are absolutely thrilled to have launched Global Gaming Affiliates," said Gardiner.
"It's a project we've been working on tirelessly since I joined the company last year and I'm excited to now deliver the program to the market.
"The new program aims to share the same philosophy of innovation and exceptional service that Global Gaming is known for and we can't wait to start working with affiliates."
To find out more about Global Gaming Affiliates, please visit https://affiliates.globalgaming.com/.
About Global Gaming
Global Gaming is a challenger in the iGaming industry, delivering innovative and safe gaming services and operating a number of successful casino brands. Its flagship, Ninja Casino, builds on a revolutionary technology allowing players to enjoy a safe and seamless online casino experience without the hassle of a lengthy registration process.
PartnerMatrix joins Betting on Sports Week in London to exhibit latest Affiliate Platform developments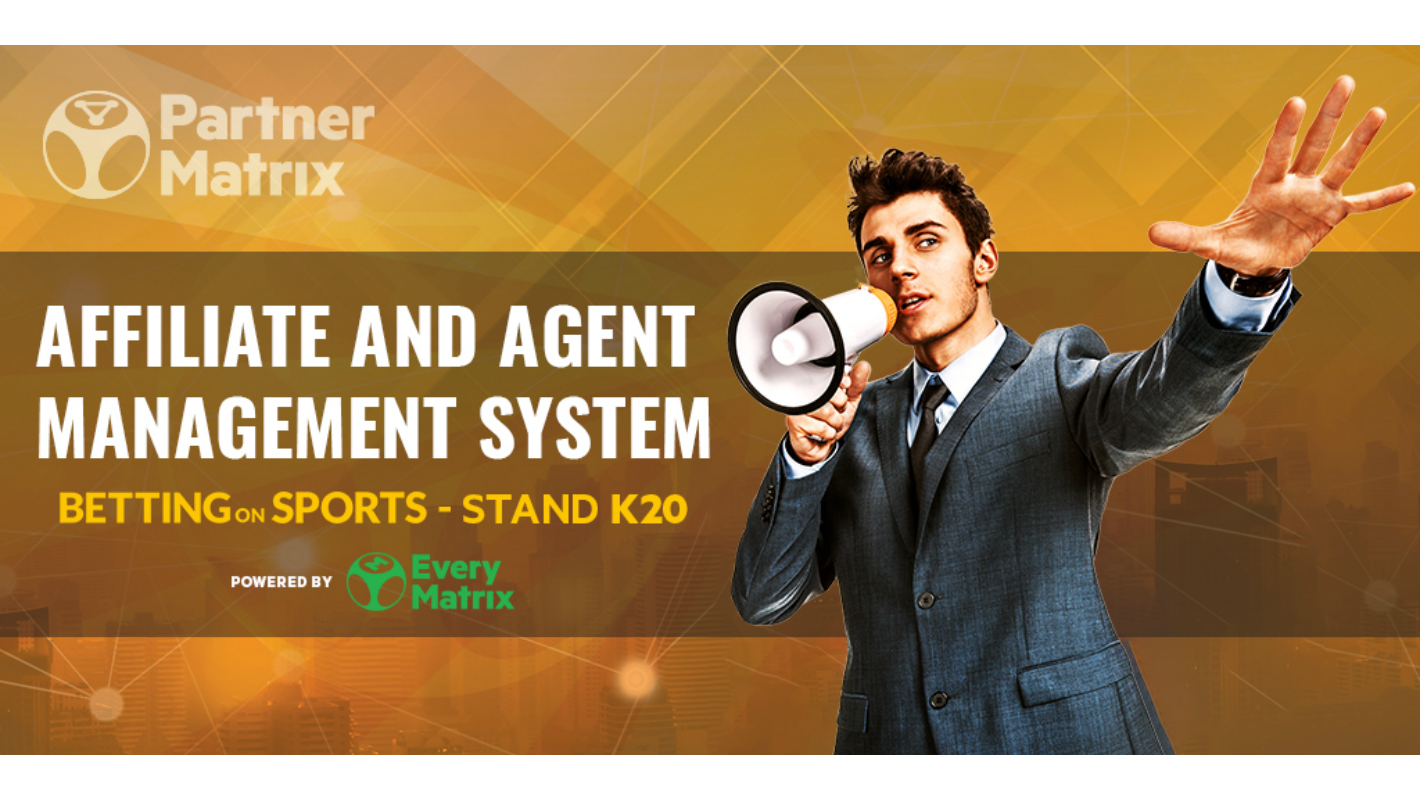 PartnerMartix is the affiliate software that manages your entire affiliate program. It's intuitive, multilingual, multicurrency, customizable, and easy to integrate. PartnerMatrix also helps our partners to create an easily manageable and customizable hierarchy of agent networks of all sizes for easy player acquisition. PartnerMatrix is a product powered by award-winning software provider EveryMatrix.
In a constant seek to help operators improve player acquisition and better manage their Affiliate Programs, PartnerMatrix joins Betting on Sports Week in London to exhibit latest affiliate platform developments, including Player Segmentation new feature.
Levon Nikoghosyan, PartnerMatrix CEO commented: "Our product is one of the fastest growing Affiliate System platforms in the iGaming industry and we are mostly focused on developing high-class innovative features and teaming up with our users. Player segmentation, a feature developed based on the feedback received from our top affiliates, will help Affiliate Managers to offer completely different reward plans for any group of players, defined by the filters our system offers. This is just a part of what we are going to release by Q4 2018."
PartnerMatrix currently allows operators to create segments of players and use them for affiliates to acquire special and multiple offers. Just as different types of customers require different levels of service, different types of affiliates require different resources.
Player segmentation is a well-meaning way of effectively communicating with your affiliates based on their players' behaviour and preferences. Operators can optimize their affiliate program by dividing the players base by geographical allocation, registration period or by target link, and fire the relevant reward for each segment.
"PartnerMatrix team has a strong product, with a very exciting features map ahead, and lots of expertise that supports local and global expansion, engagement and performance. Selecting and building upon the right platform and technology is crucial to the affiliate program success and long-term growth. Operators struggling with their current affiliate program management (or dealing with their present platform limitations) benefit of a precise set-up and solid technical integration and tracking, so that their programs are fully migrated and set for incremental growth and profitability." added Levon Nikoghosyan.
Levon will be present at Betting on Sports at Stand K20, showcasing 2018 product developments such as enhanced marketing tools, reactivation rewards for affiliates who re-activate players, server to server tracking to improve the accuracy of the conversion tracking, and player segmentation for a much better optimization of the affiliate rewards.
About EveryMatrix:
EveryMatrix is a multi-award winning iGaming software provider, delivering a full product suite including a modular iGaming Integration Platform, a fully managed sportsbook, a market leading one-stop casino content aggregator, a cross-product bonusing engine, an in-house payment processing product, and a multi-brand affiliate/agent management system.
Our products work independently and can be easily integrated with existing platforms and wallets or used in conjunction with our iGaming platform. With offices and servers across Europe and Asia, EveryMatrix delivers custom-built solutions and local service.
BookiePro to launch world's first provably fair affiliate program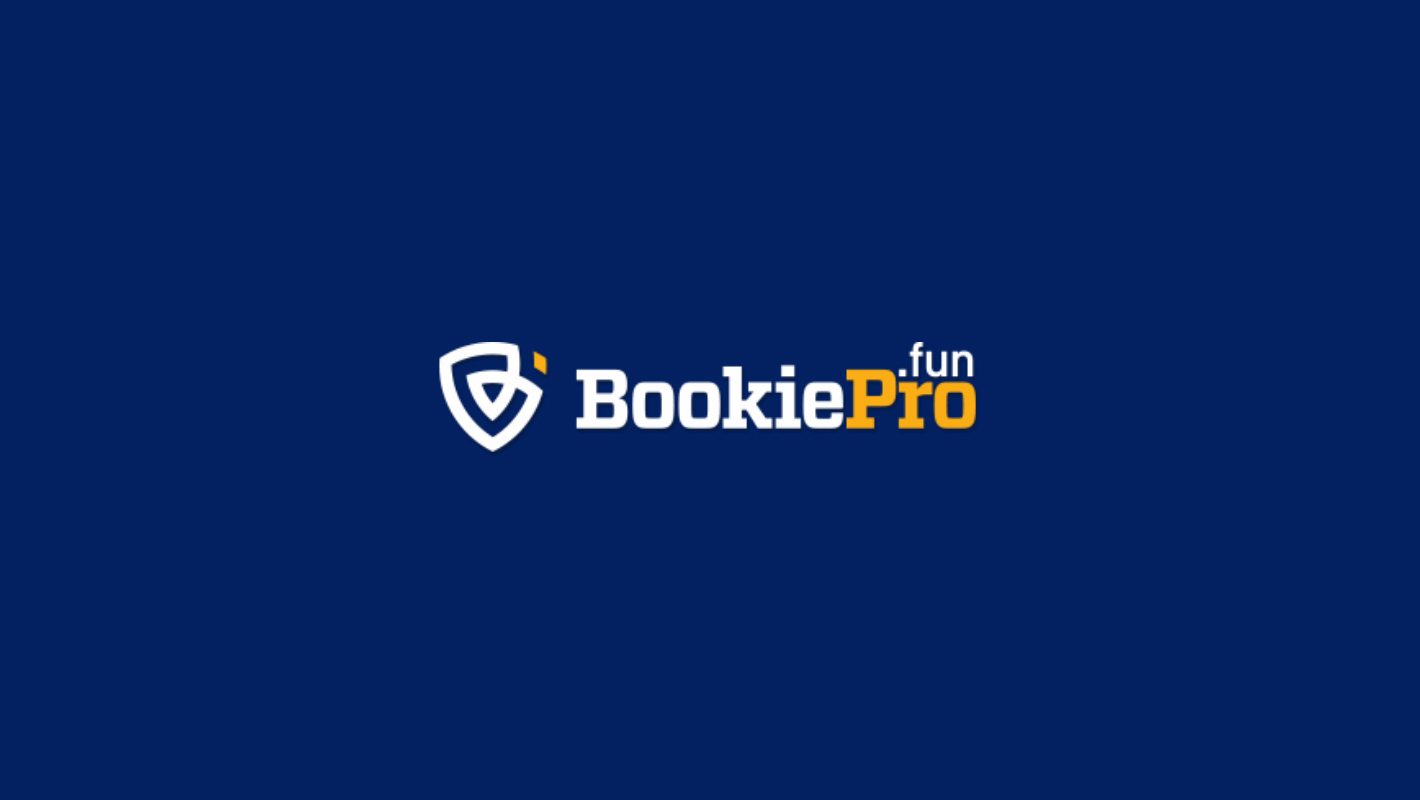 5th July, 2018 (Debert, Nova Scotia, Canada) –BookiePro, the world's first provably fair sports betting exchange, has announced the upcoming launch of a new decentralized affiliate program set to redefine the way operators interact with performance marketers.
BookiePro's provably fair affiliate program will utilize blockchain technology to automate tracking and payments via a fully transparent platform, providing affiliates with peace of mind that they will receive exactly what they are owed without delay.
With blockchain technology already transforming the iGaming sector, the BookiePro affiliate program marks the dawn of provably fair affiliate marketing.
It will offer full transparency of affiliate commission via an immutable public Peerplays blockchain, alongside customized tracking and guaranteed automated payments.
Jonathan Baha'i, President of the Peerplays Blockchain Standards Association (PBSA), said: "We see the future of affiliate marketing leveraging the strategic benefits of blockchain technology. BookiePro is a world-class sports betting product built on the Peerplays Blockchain that offers a productive alternative to affiliates while solving current problems including full transparency, automated guaranteed payments, and customized affiliate tracking."
BookiePro recently authored a whitepaper on this pioneering approach to igaming affiliation, entitled: The Case for Crypto: How iGaming Affiliates Can Cash in on Bitcoin. It can be downloaded by visiting www.bookiepro.fun/affiliate_whitepaper.
The BookiePro team will be attending iGB Live! in Amsterdam later this month. To book a meeting, please email: affiliate@pbsa.info.
BookiePro recently launched its much-anticipated public beta, www.BookiePro.fun, which marks the first official decentralized app operating on the Peerplays blockchain as well as the first public showcase of provably fair sports betting. No single person, company, or central authority owns or operates BookiePro.
For more information about PBSA and the Peerplays blockchain, please visit: www.pbsa.info and www.peerplays.com.
About BookiePro:
BookiePro is a decentralized sports betting exchange, the first of its kind in the world. BookiePro.fun is the public beta version of BookiePro, where bettors use play tokens called BitFun while competing in competitions to win real Bitcoin. Launched in time for World Cup 2018, the app allows betting on soccer matches during the tournament and beyond. Additional sports and tournaments will be added regularly, over time.
No single person, company, or central authority operates BookiePro.fun or the Peerplays blockchain on which it is built. As the Racing Post puts it: "…because of the way blockchains work, Peerplays is largely automated and self-sustaining. No one owns it, no single person or organisation is responsible for it…"
Jinni Lotto launches affiliate programme with NetRefer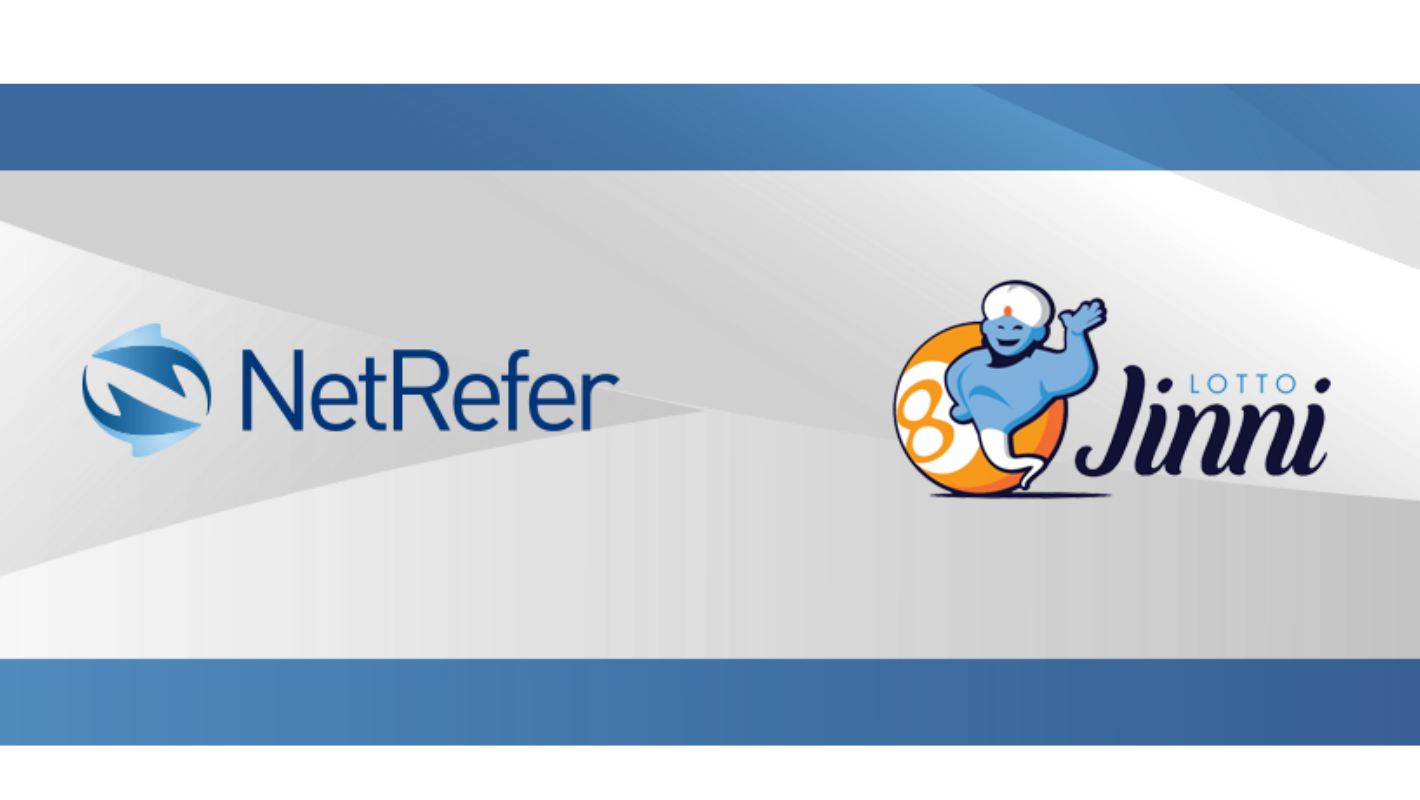 Jinni Lotto has just launched its affiliate programme with NetRefer. The online lotto company offers the ability to bet on the world's most famous lottery games via its online platform – www.jinnilotto.com. Players who use the platform, no matter where they are, can now bet on the outcome of the biggest lottery draws in the world including Mega Millions, Powerball, EuroMillions, EuroJackpot and Lotto 649.
The company prides itself on creating an exceptionally safe, convenient, and enjoyable experience for its players and is now looking to deliver a similar experience to its Jinni Affiliates partners. To maximize growth, Jinni Affiliates is offering new signups an industry leading 50% revenue share on all traffic. The NetRefer platform will, in turn, provide the necessary expertise, solutions and support for Jinni Lotto to reach its growth targets.
Jinni Lotto Statement: "We have been preparing for the launch of the Jinni Affiliates for a long time. It's exciting for that moment to finally be here, especially now that we have partnered with NetRefer. Having such a well-respected brand supporting our programme offers peace of mind so that our exceptional affiliate team can focus on delivering the best possible for our affiliate partners. With our outstanding products and team combining with NetRefer's user-friendly interface, our affiliates will have everything they need to succeed. We look forward to a long and prosperous relationship with Netrefer." says Liroy Tisona, Founder of Jinni Lotto.
NetRefer Statement: "NetRefer are proud to welcome an innovative organization such as Jinnilotto which focuses on providing the world's most famous lottery games via its online platform to their players. With the launch of their affiliate programme with NetRefer, we look forward to a prosperous relationship between both our organizations," says Raphael Arnold, CEO at NetRefer.