Betting Gods Ltd and Void Ltd announce partnership and plans for monthly magazine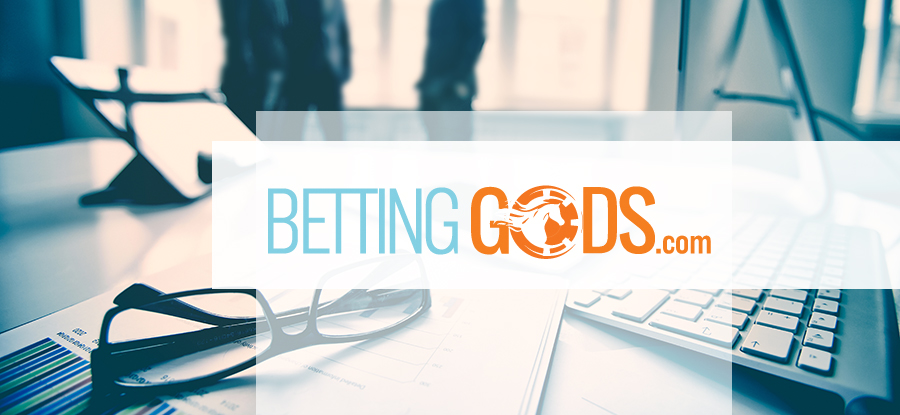 A new partnership has been announced between two top betting companies, Betting Gods Limited and Void Ltd, which will ultimately lead to the publication of a monthly Sports and gambling magazine.
Betting Gods Limited was founded by Darren Moore and runs BettingGods.com and RatedBookies.com. BettingGods.com serves as a highly popular professional sports tipster network. The company has offices in Derby, England and Malta, and has over 70,000 punters on their books who receive free daily tips and previews from professional tipsters.
RatedBookies.com launched in 2017 and is a site focusing on ratings for bookies. Anyone can leave a review and bookies are ranked according to their customer support, odds and markets, ease of use and punter friendliness.
The new partner company, Void Ltd, is based in Malta and runs a successful online betting site called BIMSports.com, acts as a Digital and Marketing Agency. They offer a wide range of online betting opportunities to customers, including bets on sports, poker, casino, pool and games.
In forming their new partnership, the two companies are planning to combine their extensive knowledge of the betting and gambling industry in new and innovative ways. One of the first plans is to launch and publish a monthly betting and gambling magazine in Malta.
Darren Moore, founder and director of Betting Gods Limited, said: "We are incredibly proud to be working in partnership with Void, With Void being operators of leading sports book BIMSports.com, it may initially seem like a strange partnership for Betting Gods to enter, but the team behind the site don't shy away from laying a bet, are incredibly supportive and accommodating to customers and have great odds and offers for punters.
As such, it seems a logical partnership that we combine our knowledge and expertise to provide the Maltese betting public with increased access to sports news, accurate betting predictions and unrivalled insightful support across a vast range of sports and gambling markets."
The worldwide gambling industry continues to thrive and grow, so it's the perfect opportunity for these two top companies to combine forces. The proposed magazine, which is as yet to be named, will provide a wealth of knowledge to readers, including up-to-date sports news, betting previews, tips and gambling industry content. It will be published in Malta and available for the Maltese community.
Both companies will continue to recognise the importance of responsible gambling. Moore added: "We always stress that it's important to recognise that no form of gambling could ever be completely risk-free. We only advocate that our customers bet money that they can afford to lose and support the work of Gamble Aware and other similar organisations." This message will continue to be seen throughout the pages of the new magazine.
Further information
For further information about the partnership or the proposed gambling and betting magazine,
contact Daren Moore on Darren@bettinggods.com or +356 3550 0870
For more information about Betting Gods, the professional sports tipsters network, see:
https://www.bettinggods.com/
RatedBookies can be found at http://ratedbookies.com/
Void Ltd, which operates BIMSports, can be found at https://www.bimsports.com/ &
www.voidmalta.com
Contact person Darien Doneo ; doneo@voidmalta.com /m +356 79333532
Intertops Affiliates Celebrates 20 Years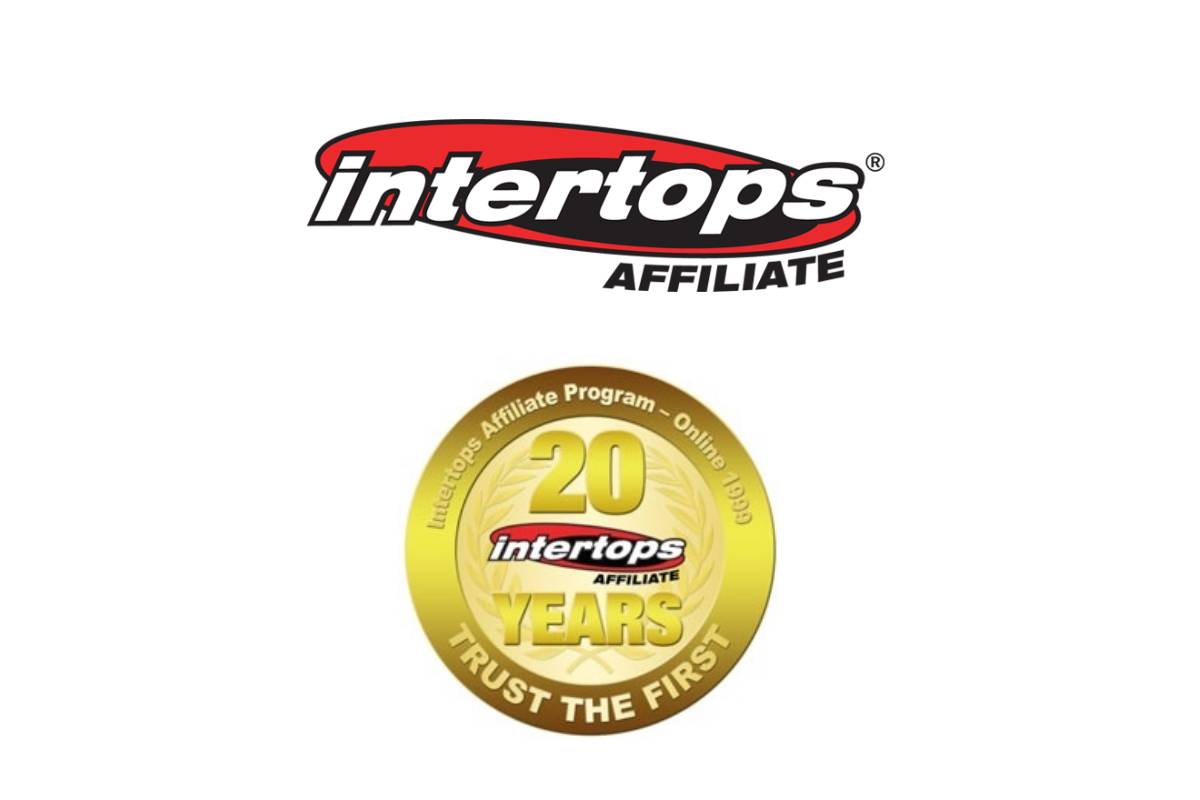 1st affiliate to draw 1 of 20 prizes in hourly Apple giveaway at London Affiliate Conference
This year Intertops celebrates the 20th anniversary of its ground-breaking affiliate program. To mark the occasion, Intertops Affiliates will be giving away stacks of Apple products at the London Affiliate Conference February 7th and 8th. The pioneering company's very first affiliate – who still receives monthly commissions for players he introduced way back when – will draw the final winner.
Hourly draws over the two days of LAC will award 4 iPhones, 6 Air Pods, 4 iPads, 5 iWatches and 1 Macbook Air.
"We've got 20 prizes for 20 years," said an Intertops spokesperson. "One Apple product every thirty minutes. For a chance to win, just come by stand C1 and drop your business card in the bowl."
Intertops is the most trusted online gambling brand in the world and is famous for taking the very first online sports bet in 1996. Two years later the pioneering company ventured into the casino business and added a poker room in 2003.
One of Intertops' first affiliates was 'Suchknecht'. 20 years ago, he was delivering the daily post to the Intertops office. One day he sat down for a coffee with the company founder and learned about the igaming industry. He invented a search engine and started promoting Intertops. Twenty years later, he continues to receive monthly commissions for the players he referred in those early days.
'Suchknecht' looks forward to talking about the good old days of affiliate marketing at the London Affiliate Conference.
Intertops Affiliates pays an up to 35% commission for the lifetime of the player. The company operates a sportsbook with esports and live betting as well as two casinos and a poker room. Affiliates earn revenue for players across all products. There is no negative carryover and there are never retroactive changes to terms. Over the last two decades, Intertops has earned a reputation for paying affiliates like clockwork.
ABOUT INTERTOPS AFFILIATES:
One of the first operators in the igaming industry, Intertops rolled out its affiliate program in 1999, three years after accepting the world's first ever online bet. The world's fastest paying affiliate program has understood from the very start that relationships with partners must be based on mutual trust. The affiliate team tried to establish long-term business deals from the word go and many affiliates have been working with the company since the beginning.
ABOUT INTERTOPS CASINO:
Intertops launched its first online casino in 1998. There are more than 300 casino games from Real Time Gaming (RTG) in its main casino and another 200 games from Wager Gaming Technology in the Intertops Casino Classic. Several slots have progressive jackpots currently well over $1,000,000. Intertops' most popular games are available in its new enhanced instant play online casino and new mobile casino. Intertops players compete against each other for top weekly bonuses.
ABOUT INTERTOPS SPORTSBOOK:
Intertops accepted the world's first ever online sports bet and is still one of the globe's largest sites for sports betting, casino, poker and games. Over the last three years the company has paid out over 500 million dollars in winnings to its customers around the world. It offers one of the lowest minimum stakes on the internet and has built a reputation as a dependable and serious partner for all types of wagering enthusiasts.
ABOUT INTERTOPS POKER:
Intertops Poker is the busiest poker room on the Horizon Poker Network offering Texas Hold'em, Omaha ring games and tournaments of all stakes and levels 24/7. The active poker room also offers a suite of online casino games from Worldmatch, Betsoft and Lucktap.
Surebet247 Relaunches Affiliate Programme with Income Access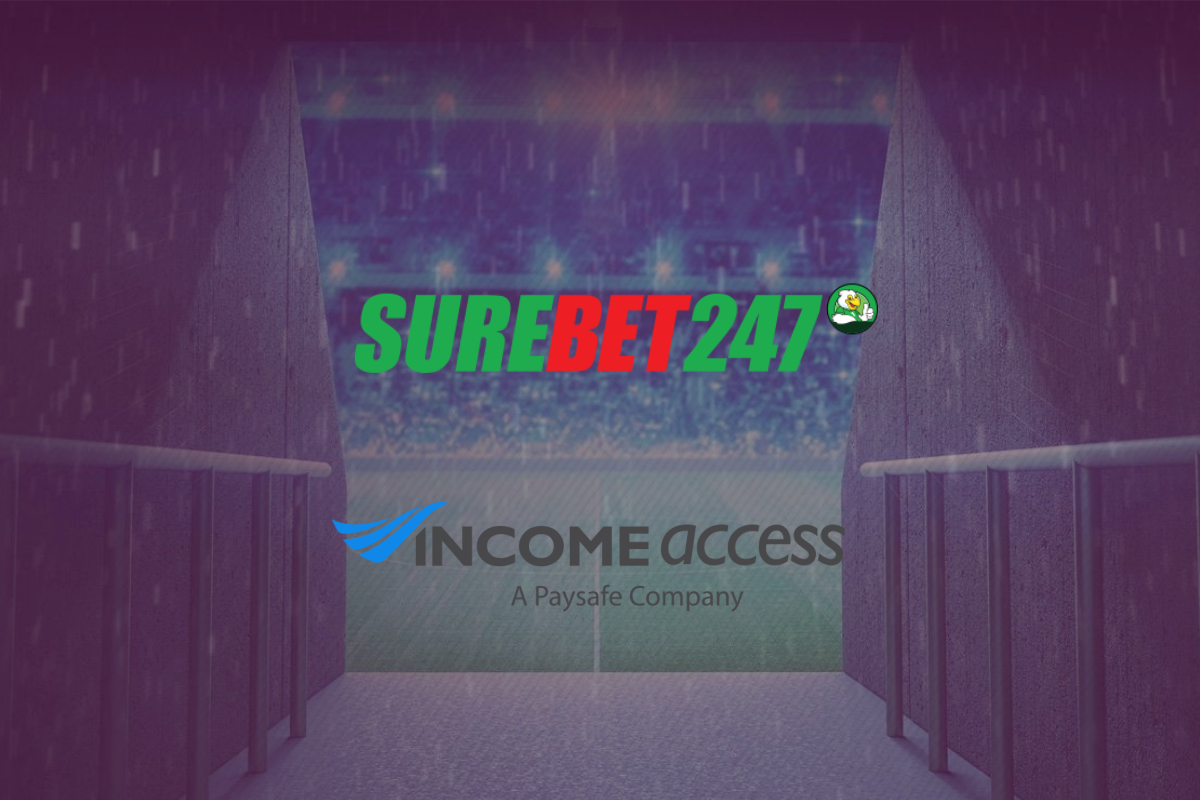 Affiliate programme for African sportsbook and casino brand will use Income Access platform
Surebet247, the Nigeria-based sportsbook and casino brand, has relaunched its affiliate programme with Income Access, Paysafe Group's marketing technology and services provider. Powered by Income Access' affiliate software platform, the Surebet247 programme will look to extend its brand reach within sub-Saharan Africa by optimising growth and acquisitions.
Founded in 2011, Surebet247 has dedicated years to solidifying both its land-based and online market positions within the Nigerian market. The relaunch of the affiliate programme coincides with its plans to expand its online presence into other African markets, including Kenya, Ghana, Benin and Cameroon.
In addition to its traditional sportsbook and casino products, Surebet247 also offers live betting, virtual games, eSports wagering and an array of features exclusive to the mobile offering. Each of these products benefits from Surebet247's commitment to creating optimal user experiences through regular design enhancements, quality support and competitive odds. Surebet247 also offers its players a range of region-specific payment methods.
Affiliates of the Surebet247 programme will have access to expert affiliate management support to help leverage brand marketing materials and maximise conversions. Through this support, affiliates will also receive guidance on optimising their use of the Income Access platform by monitoring programme performance and obtaining strategic insights that can inform future marketing initiatives.
A well-regarded brand within the region, Surebet247 has established a strong reputation based on its sustained market presence and comprehensive knowledge of the local market. These factors contribute to Surebet247's ability to collaborate with affiliates on a mutually beneficial, performance-driven approach to player acquisition and retention.
Surebet247 affiliates will be compensated through a competitive commission plan based on the number of depositing acquisitions. Further details of the structure can be viewed on the affiliate website.
Through recent updates to its website design and last year's partnership announcement with Betradar, Surebet247 has continued to bolster its product offering. Complementing these improvements is a collection of assorted player promotions across casino and sportsbook.
Sheriff Olaniyan, CEO at Surebet247, said: "As one of the oldest and most trusted sportsbooks in the country, and now with new funding injected into the company, we are ready to make a bigger push to expand than ever before. The affiliate programme relaunch has been a long-standing project that will provide a strong holistic approach to our efforts, and one that will be enhanced for our affiliate partners by using a top-notch industry leader, Income Access."
Tara Wilson, General Manager at Income Access, Paysafe Group, said: "We're very proud that when Surebet247 decided to relaunch their affiliate programme they chose to partner with Income Access. The African market is obviously a subject of great excitement within the industry and we look forward to our platform contributing to Surebet247's future efforts."
To learn more about the Surebet247 affiliate programme, contact Surebet247.
About Surebet247:
Surebet247, which trades under the name ChessPlus International Limited, is an online and retail sports betting company (also offering casino, virtuals & live betting) with retail operations in Nigeria, Benin and Ghana; soon to expand to Kenya & Cameroon (among others). Currently only Nigeria for online.
Founded in August 2011, Surebet is renowned for their fast payouts, user-friendly interface, easy registration process, excellent customer support and variety of market betting options offered on different sports. We offer competitive sports betting odds and exciting promotions to our diverse customers and we also support and give back to communities where we operate.
Surebet247 is registered and licensed in all states of operations in Nigeria and is licensed and regulated through the National Lottery Regulatory Commission (NLRC); and are a supporter of Responsible Gambling (18+ only).
About Income Access:
Founded in 2002, Income Access is a digital marketing and technology company with an independent affiliate network. It specialises in providing affiliate marketing and digital marketing solutions to regulated iGaming, lottery, land-based casino and financial trading companies. Through its award-winning marketing software and a partnership-centric approach, Income Access delivers comprehensive data and strategic insight on marketing campaigns across all digital and offline channels.
In September 2016, Income Access was acquired by Paysafe Group, the company behind the digital wallet brands NETELLER and Skrill. Income Access is partnered with over 300 brands worldwide. These include: Betfred, Bet Victor, BGO Group, Caesars Interactive, Danske Spil (Danish national lottery), ETX Capital, GAIN Capital, IGT's Lottomatica, Ladbrokes Coral, Jackpotjoy, Michigan Lottery, Pennsylvania Lottery, Pinnacle, Sportingbet, Tote Ireland, and TwinSpires.
'Pitch & Fix' to make Affiliate Bootcamp debut in 2019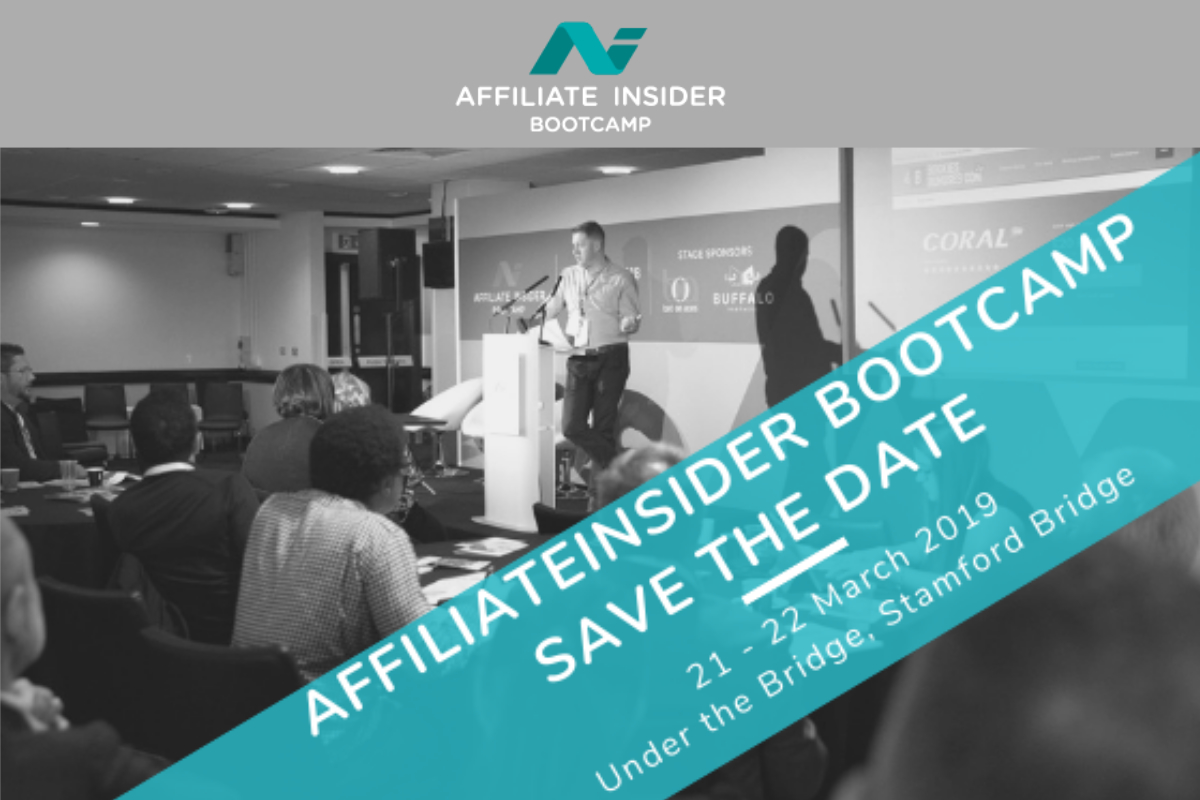 AffiliateINSIDER will launch Pitch & Fix speed networking sessions and a Business Coaching Workshop at next year's Affiliate Bootcamp, held at Roman Abramovich's extravagant personal nightclub, Under the Bridge, from 21-22 March.
The second instalment of the popular affiliate conference, held over two days for the first time, has been designed to help affiliates in the sports betting industry growth hack and gain expert digital knowledge around driving traffic growth to their sites.
The event, which has previously attracted sponsorship from key industry brands such as Paysafe's Income Access, Buffalo Partners, Intertops, MyBet and BetonAces, has this year seen its headline sponsorship slot taken up by leading sports betting brand Vbet Affiliates.
Arsen Aharonyan, VP Operations at Vbet, said: "We're delighted to be partnering with AffiliateINSIDER to promote affiliate business growth. Affiliate marketing is vitally important for our business and this conference puts us in touch with over 100 active affiliates in a number of regions that we can do business with and that's a perfect opportunity to expand our brand reach."
"This year we are going bigger and bolder, with more than 150 delegates expected for a spectacular two-day bootcamp, specifically designed to support affiliate marketing and skills development," explained AffiliateINSIDER founder and CEO Lee-Ann Johnstone.
"As digital is constantly disrupting, we are striving to keep affiliates updated with new trends, and allow operators to get better connected to new and mid tier affiliates who are serious about doing good business but maybe aren't directly account managed in a programme yet.
"Content is a key focus for our bootcamps, as is facilitating commercial negotiations for better business, which is why we've collated some of the brightest digital minds to share expert insights and cutting edge digital trends for delegates to implement in their businesses."
Within the conference agenda, AffiliateINSIDER has introduced 'Pitch & Fix' speed networking sessions to help delegates make new connections, secure commercial deals and find skills they need to grow their business through approved and vetted agency suppliers.
Meanwhile, the second day will feature an 'Elevate + Thrive entrepreneurial affiliate business coaching session' – hosted by a leading UK entrepreneur and business coach, which will encourage delegates to focus on the competition and get in the right business mindset to drive revenue growth.
"The objective of this session is to help delegates adjust their mind set for entrepreneurial success," added Johnstone. "Running an affiliate business is hard work; adjusting your mindset when challenges are faced is key to driving commercial growth in your business.
"This is unique opportunity for delegates in the iGaming affiliate community to take advantage of customised coaching which is generally readily available in our industry."
This year's speaker lineup includes a range of digital experts such as Square in the Air Director Robin Hutchison, Alex Burgess and Frankie Hobbs of GOAT agency, Ayima Chief Strategy Officer Rob Kerry and Duncan Thomas, Head of Innovation for Pomegranate – a leading UK agency specialising in the psychology of emotion within UX and Design.
For information on how to participate as a vetted agency or operator sponsor, contact the sales team at AffiliateINSIDER via sales@affiliateinsider.com