BettingLadies.com Launches Sports Betting Industry's First Affiliate, News and Content Site For All Sports, For Women – By Women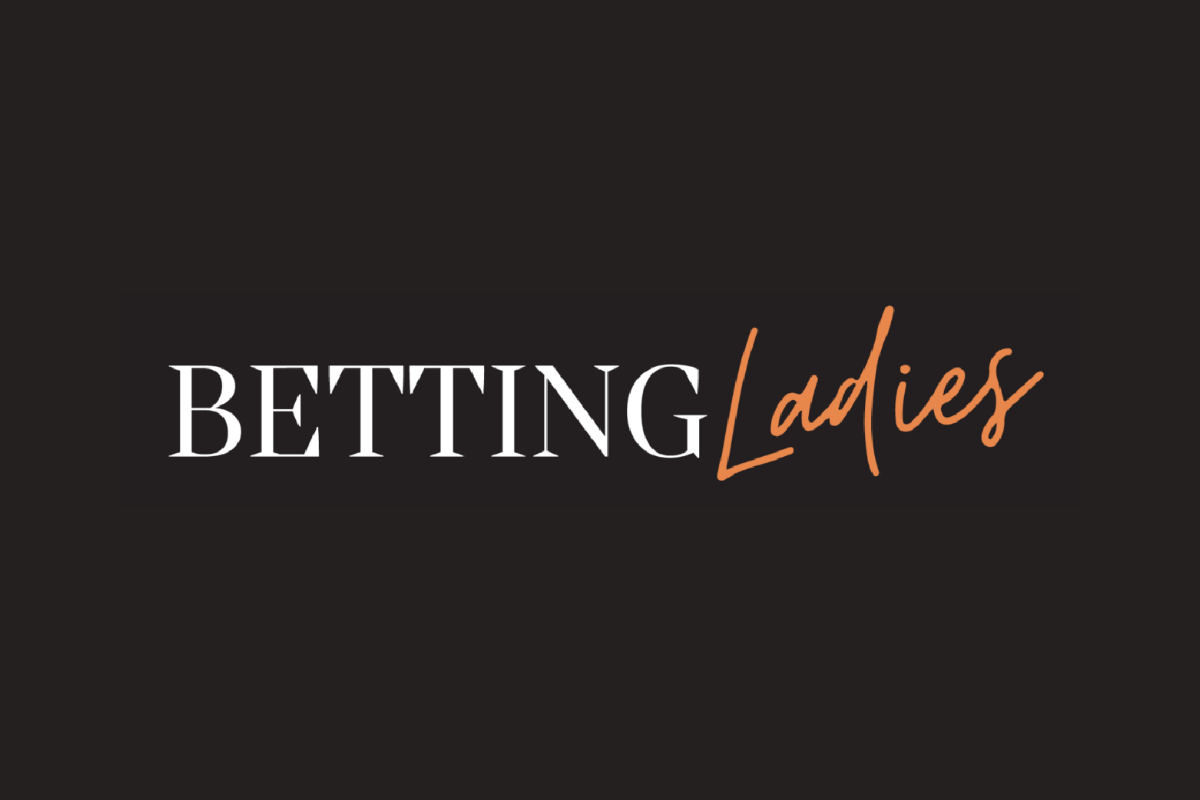 BettingLadies.com, the first sports betting affiliate and content site for all sports written by women, for women, announced it has officially launched its public-facing site. All content on the site is written, created and produced by women content creators to explicitly provide sports betting news, information, odds and statistics for women bettors of all skill levels.
While most sites which target the women-bettor demographic segment their offering by exclusively discussing women's sports, BettingLadies.com differentiates itself through the discussion of both women's and men's sports. This mixed approach to female-targeted content enables bettors to participate in and enjoy wagering opportunities around dominant leagues such as the NBA, NHL and MLB, while also embracing the emerging market of women's sports betting.
"The genesis of BettingLadies.com is about making sports betting more accessible for women. I looked for content to help educate myself as a bettor, but found the majority of resources were clearly created to be consumed by a male audience," said Val C. Martinez, CEO and founder of BettingLadies.com. "Multiple studies have found that nearly a third of the betting market is women, however the opportunities for female-centric content have been limited. While there are women content creators in the market, I strategically saw whitespace and wanted to create a new space where bettors could consume content from like-minded female sports fans, as well as build a platform where female creators can find a voice in the emerging sports betting market."
Martinez brings more than 20-years experience as a banker and financial executive, leading large business groups in major financial institutions, to her role as founder of BettingLandies.com.
In addition to daily news from the sports world and daily betting lines, BettingLadies.com currently hosts the following signature elements:
 BettingLadies.com Community – Sign up and meet, interact and discuss betting with like-minded women.
Lady Locks – Daily videos provide insights and betting information on the day's biggest sporting events.
Betting Guides – Educational videos, tutorials and how-to's for all betting skills from beginners to the advanced.
Tarot Reading – A fun free-to-play game for users to get their fortune on different sports betting experiences.
The site's most noted content creator is a professional wrestler and sports broadcast talent Danielle Kamela. In addition to writing for BettingLadies.com, Kamela creates the site's signature digital asset, the daily "Lady Locks" series, which posts to Instagram, Facebook and Twitter.
"What drew me to working with BettingLadies.com was Val's vision to create an approachable, judgement free and inclusive community, built on educating and supporting the growth of women bettors across the country," Kamela said. "As a fan and bettor of all sports, Lady Locks provides me the opportunity to be flexible in the content I create, moving seamlessly from NBA to MLB games and NFL games in the fall. I'm excited about the future of this site and giving a voice to women bettors."
In addition to Kamela, BettingLadies.com has plans to expand to more than a dozen featured personalities in the coming months.
"Beyond the launch, our goal is to evolve BettingLadies.com to be synonymous with the betting experience for women. We'll soon begin creating in-person regional betting events based on the growth of our community," said Martinez. "We're continually looking for new affiliate partners, as well as voices and creators, to scale and expand our content to new mediums, social platforms and sports. As a true first mover in this category, we see nothing but potential for the future of women sports bettors."
Better Collective acquires Danish sports media Tipsbladet.dk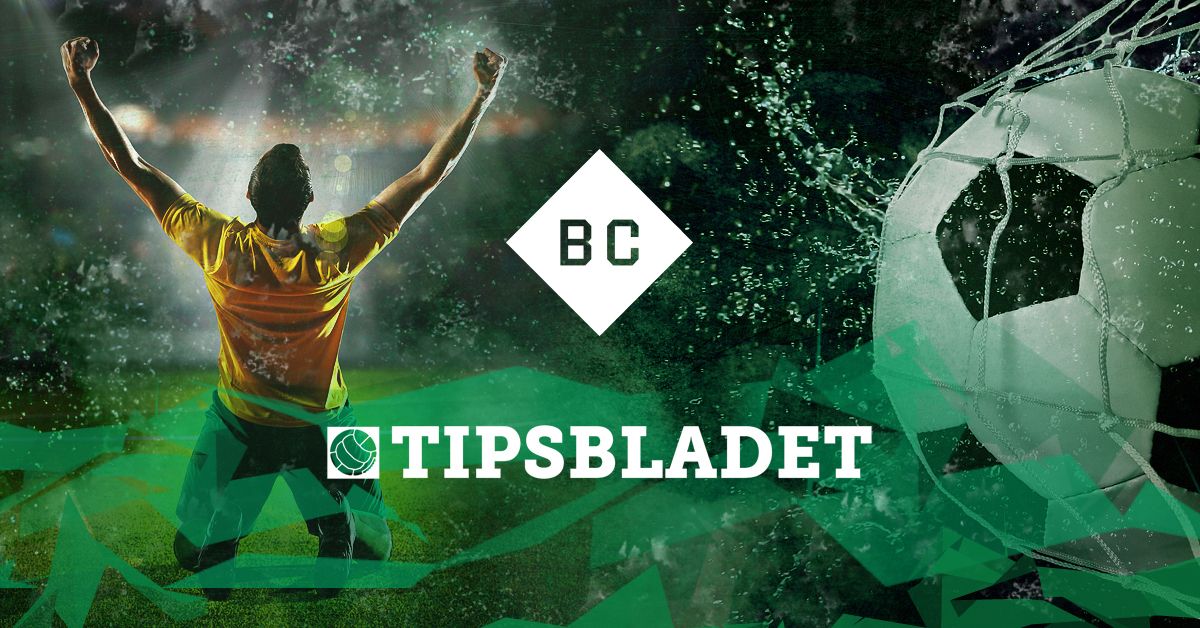 Digital sports media group Better Collective strengthens its position in Denmark through the strategic acquisition of Tipsbladet.dk, one of the leading soccer media in the country producing prime content for Danish sports fans.
For 75 years Tipsbladet has been a trusted sports media in Denmark covering sports news from across the world. Over time, the media has developed from publishing a printed magazine to now developing and distributing prime soccer content across digital channels. From October 2nd 2023, Tipsbladet.dk becomes part of the digital sports media group, Better Collective, headquartered in Denmark. Better Collective acquires Tipsbladet.dk for 6.5 mEUR.
Jesper Søgaard, Co-founder & CEO of Better Collective, says: "I am very proud that we have acquired Tipsbladet that for 75 years has been a go-to sports media for many Danes that want to engage with prime soccer content. The acquisition fits perfectly with our vision to become the leading digital sports media group and our strategy to acquire strong media brands with a loyal audience. I look very much forward to welcoming the dedicated editorial team at Tipsbladet to the Better Collective group and I am convinced that together we can further elevate the content that for years has excited so many Danish sports fans. "
Founded in 1948, Tipsbladet is the oldest soccer magazine across the Nordics. Since 2000, the digital edition, www.tipsbladet.dk has developed into one of the leading digital sources for soccer related content such as news, articles, match previews, betting tips, videos and analysis with a monthly audience of around 6.8 million visits and more than 110 thousand followers across Facebook, X/Twitter, Instagram and TikTok.
Henrik Stegger Nielsen, former owner of Tipsbladet, says: "Since 2007, when I acquired Tipsbladet, I have worked hard to make it a healthy and sustainable business. I have succeeded, and I could hardly imagine a better buyer for Tipsbladet than Better Collective. I know that they will both take good care of Tipsbladet and, with their ambitions and competencies, develop it even further,"
Henrik Stegger Nielsen joins Better Collective together with all current employees at Tipsbladet.
Allan Olsen, Editor in Chief at Tipsbladet, says: "For Tipsbladet and its employees, this is a fantastic event. Even though we have experienced lots of growth and great numbers on the bottom line in an otherwise pressured media world, there is no doubt that Better Collective can help push Tipsbladet's growth even further. We will continue to deliver strong football stories, but with Better Collective behind us, we can really make the content live on many more platforms and reach a wider audience."
Highlighted synergies
Acquiring leading national sports media with a strong brand is an important pillar in Better Collective's global strategy. Acquiring Tipsbladet.dk enables the Group to increase its presence in Denmark to further leverage its position as a key partner for advertisers in the market.
The editorial team at Tipsbladet creates a strong foundation to grow media products on all relevant platforms.
Better Collective will leverage its leading tech and search engine optimization (SEO) expertise in order to grow the audience.
Better Collective will invest in the development and growth of Tipsbladet.dk.
Esben Skou Vinther, VP of Europe at Better Collective, says: "As a trusted sports media, Tipsbladet and its employees have built a unique position in the Danish sports market and is a media that will supplement our Danish media portfolio in a great way. We intend to invest in the development of Tipsbladet.dk to further strengthen the content across digital channels. In doing so, Tipsbladet will become an even more attractive advertisement partner for businesses that aim to activate their brand in a relevant and engaging sports context".
Transaction details
The total purchase price will be 6.5 mEUR on a cash and debt free basis paid in three installments and will be financed with cash. Better Collective estimates that the post synergy 2024 EBITDA multiple will be below 5x. The 2023 financial targets remain unchanged following the acquisition.
Super Affiliate, betting.bet, Celebrates Brand-defining Re-launch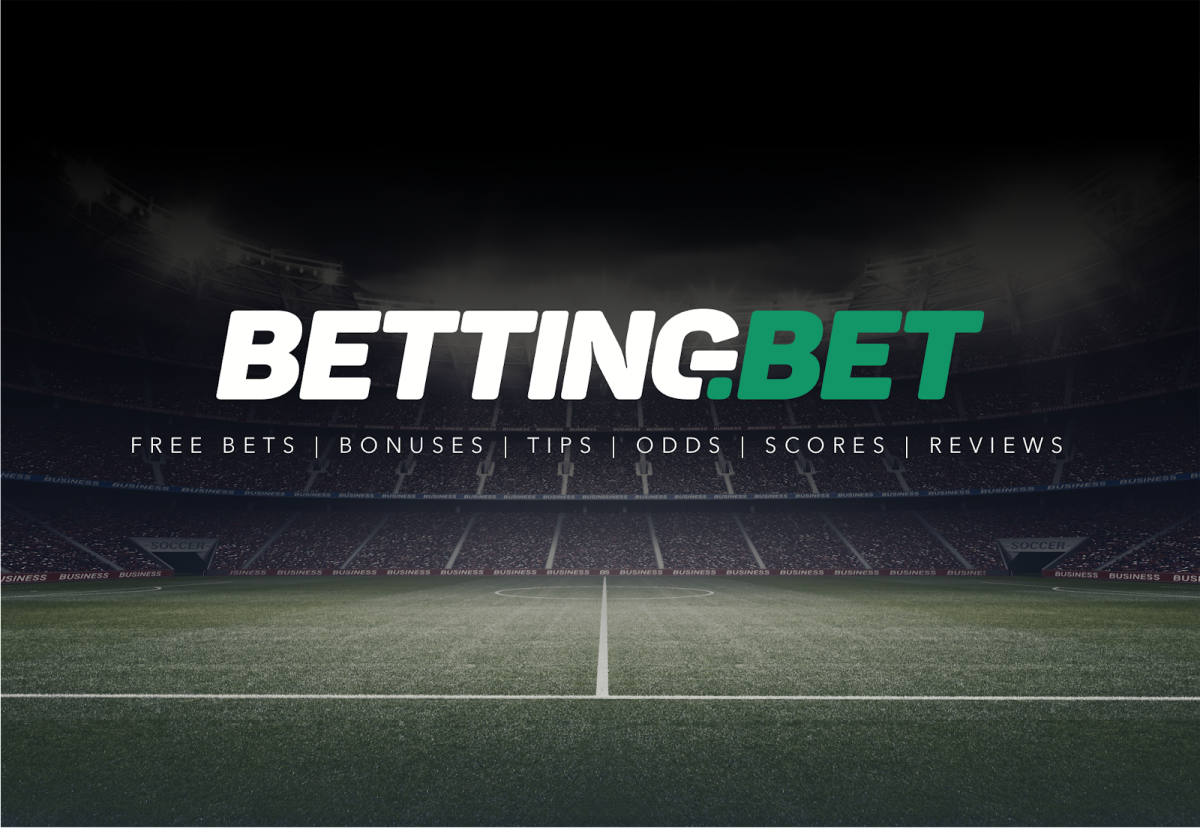 Online super affiliate betting.bet has enhanced its flagship brand by unveiling an improved design complemented by new functionalities.
The new website, created by the brand's proprietors Kontempry Ltd, will aid the brand's global expansion efforts as it moves from being a UK-centric brand to a "truly global" business.
The design was unveiled last week as part of the company's re-launch event. Users can now utilise betting.bet to search for the most recent offers from licenced operators worldwide, including brands in Europe, Asia, Africa, the Middle East and so on. This has been made possible through the procurement of gambling licences in multiple jurisdictions and the formation of numerous strategic affiliate alliances.
With live odds feeds, bet calculators, a vast selection of offers, and support functions, betting.bet is now a resource that all punters can utilise. What's more, betting.bet has forged working relationships with some of the world's most recognisable brands, resulting in enhanced offers for platform users.
Steve Jones, a spokesperson for the brand, comments:
"We are pleased to offer our consumers a more dynamic service with significant enhancements to offer management, usability, brand diversity, and service reviews. Inevitably, this will enable our users to make more informed decisions when signing up with our esteemed partners. This new design also honours the numerous high-profile sponsorship agreements we've signed recently.
I would like to thank the team for their extraordinary commitment to the release of the most recent version of betting.bet. This will enable us to engage with new partners and exponentially expand our player offerings."
Abigail Moses, the Head of Marketing for betting.bet and the broader Kontempry Ltd. group, explains:
"We are thrilled to introduce the all-new betting.bet to our rapidly expanding community of users and partners. As the brand transitioned from a UK-facing utility to a global comparison portal, a more global-focused design became necessary. It is always challenging to design and market a product that will resonate with audiences in multiple locations. The new version of our website precisely reflects who we are as a disruptive growth company, supporting our global expansion and bolstering our European presence."
bet365 Strengthens Responsible Gambling Stance with Renewed Rightlander Partnership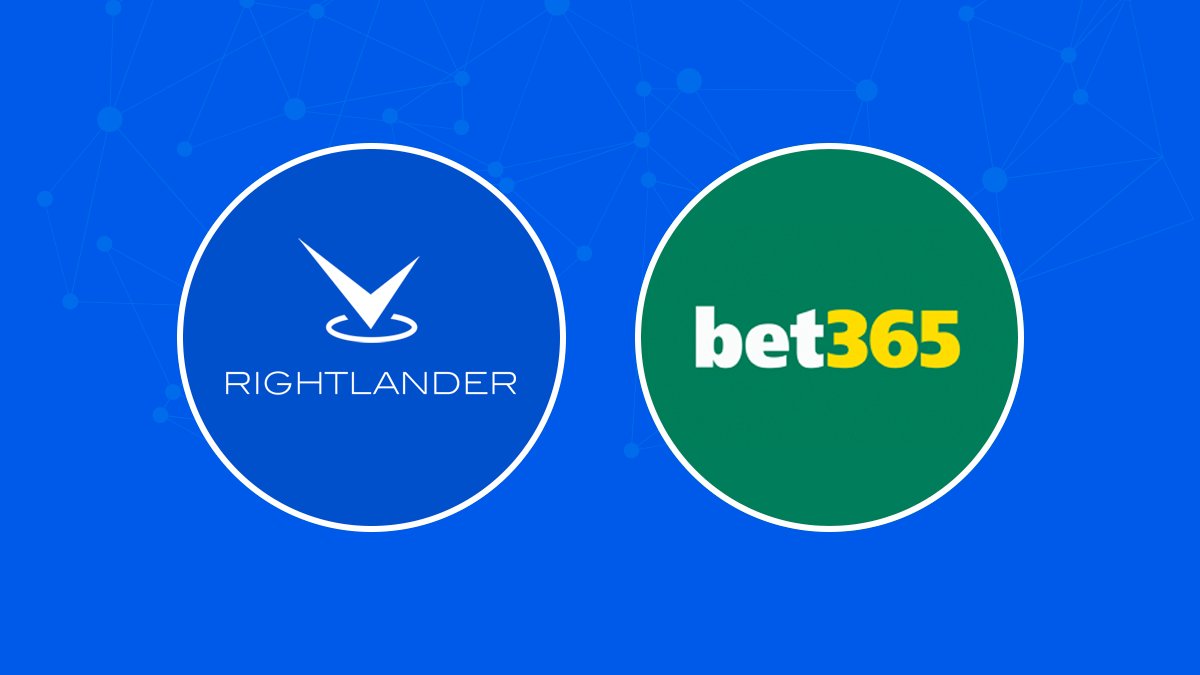 bet365 has announced the extension of their partnership contract with Rightlander, the foremost provider of innovative affiliate compliance solutions.
The agreement underscores bet365's sustained dedication to promoting responsible gambling and ensuring the highest level of affiliate compliance. Since the partnership began, Rightlander's cutting-edge compliance tools have been instrumental in assisting bet365 to maintain ethical advertising standards and abide by the strict regulatory landscape.
"We are excited to renew our contract with Rightlander," said a spokesperson from bet365. "Their comprehensive compliance solution has become an integral part of our affiliate program. The extended partnership reinforces our commitment to responsible gambling and our dedication to providing a secure and fair environment for all our customers."
The Rightlander platform offers a host of advanced features, and the technology is designed to facilitate compliance with evolving gambling regulations, a fundamental aspect of bet365's operations.
Rightlander's Head of Customer Success, Nicole Mitton, expressed her enthusiasm about the ongoing partnership, stating, "We're delighted to extend our relationship with bet365. This renewed agreement is a testament to the effectiveness of our compliance solutions, and we look forward to continuing to help bet365 promote responsible gambling and adhere to regulatory requirements."
The extended contract is expected to further strengthen the robust compliance infrastructure at bet365 and drive innovation in affiliate compliance within the online gambling industry. This strategic partnership will continue to provide an example for industry standards of affiliate compliance, further solidifying the companies' shared commitment to promoting responsible gambling practices.