Securing Your Information and Money While Gambling Online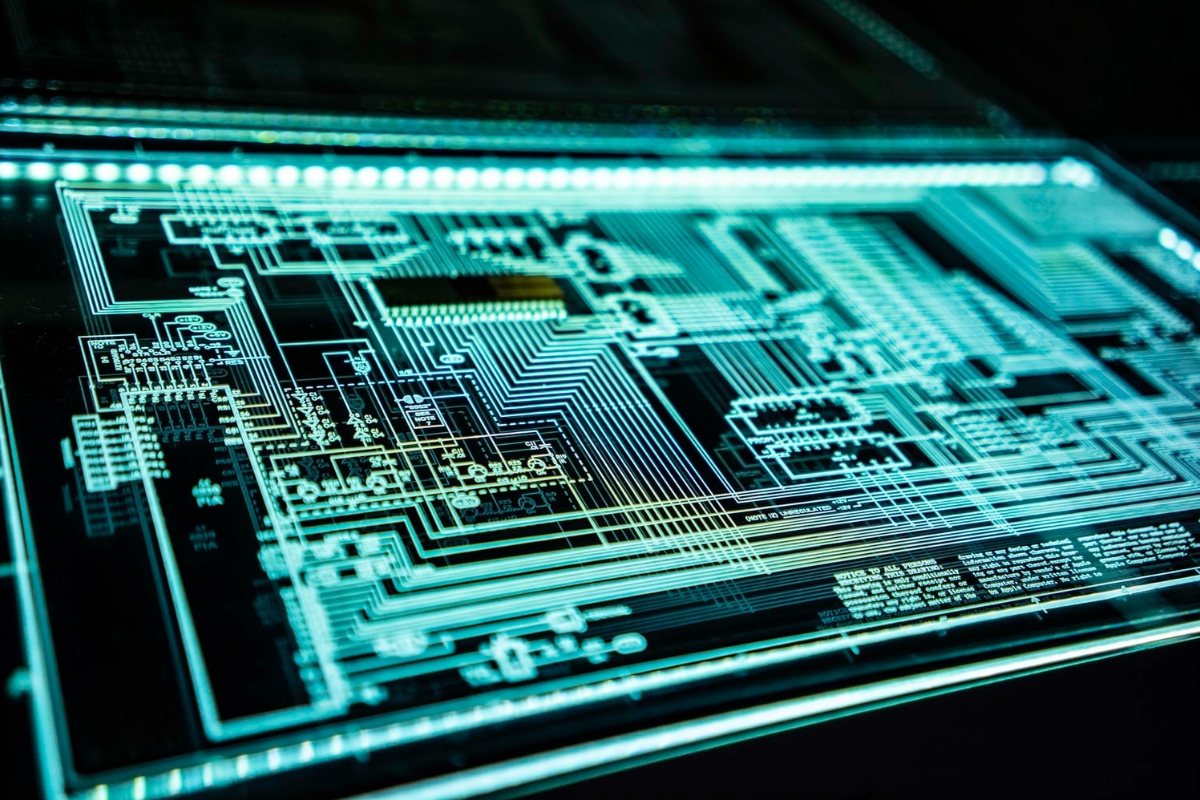 Online gambling is a buzzing option that keeps growing in popularity and value yearly. However, while it has made gambling easy, it also put you at risk of cybercriminals. The internet is not the safest of places and you need to take precautions to avoid criminals from stealing valuable information and money from you.
Online casinos that accept PayPal in Canada are generally secure as PayPal has a tough security system that keeps hackers out and prevents the stealing of your information. It is one of the most secure deposit methods in Canada for processing online gambling payments.
Is My Money and Information Safe on Online Gambling Sites?
Many people fear that their money is not safe with online gambling sites. Their fears are tangible but not reality. Top online gambling sites realize that they have their reputation at stake and invest lots of money to ensure their site is protected and safe for users.
With how competitive and large the market is, these sites know that they have a lot at stake not to take their site security seriously. A single mistake leading to cybercriminals stealing information and money from players on the site is a disaster so powerful no amount of PR can repair.
Tips for Securing Your Information and Money on Online Gambling Sites
It is not just enough for you to let the gambling sites do all the security work, there are aspects they cannot help you address such as negligence by forgetting to log out on your account on a public computer or allowing others to view your login details.
1. Find Out Who Regulates the Site.
The first place to look for possible security flaws when choosing an online casino is to find out if it is licensed or not. If it is not licensed, there is a high chance that the site may be built to steal your details and money. However, if it is licensed, find out which body regulates its activities.
Ideally, online gambling sites get regulated in places where their activities are legal such as Malta, the Isle of Man, and the Mohawk Territory in Kahnawake, Canada.
Normally, the name of the regulatory body is displayed on their About Page or at the bottom of the site. Any site that fails to spell this out is either operating illegally or a security threat. Either way, you want to avoid unlicensed sites with no regulatory body.
2. Use Only Sites That Have Secure Socket Layer Encryption
Top online gambling sites use a security system called Secure Socket Layer (SSL) encryption to protect your information and money from online criminals. The SSL certificate is commonly deployed not only by online gambling sites but other websites and platforms to secure users' information.
The role of the SSL is to create an encrypted link that connects a website and browser. Bans and other financial institutions make use of this same security technology to keep your information protected and money safe. If you can trust your bank with your money, you can also trust online gambling sites that use SSL encryption with your information and money.
How do you know if an online gambling website uses SSL encryption? This is simple. Go to the address bar where you type in the URL once you open the sire, If the address bar shows https://, it has SSL encryption but if it says http://, there is no SSL encryption.
It is advisable not to use sites that do not have SSL encryption as they are more vulnerable to hackers.
3. Check for Seals of Approval
Seals of Approvals are symbols that show that the site has gone through and passed different standard tests and inspections. You can find these seals at the bottom of the site homepage. Some examples of the seals you may see include Verisign and eCOGRA. Also, the regulatory body supervising the online gambling site logo will be on display there.
If these seals of approval are missing, it is a strong warning sign to avoid it.
4. Google The Online Gambling Site
This is probably the quickest way to ascertain if an online gambling site is safe or not. What you want to look out for is news about the site (whether it has been in the news for good or bad). Also, you can look up reviews from authoritative sites like CasinoBernie to find out how others perceive it.
It is a bad idea to just use any review you find on Google to make your judgments. These online gambling sites pay writers to write favorable reviews.
Conclusion
If the online gambling site can tick all four of the above checklists, you have a safe site. Security is one off-gaming aspect that all players should take seriously.
BC.GAME Casino Review: The Top-Notch Online Crypto Casino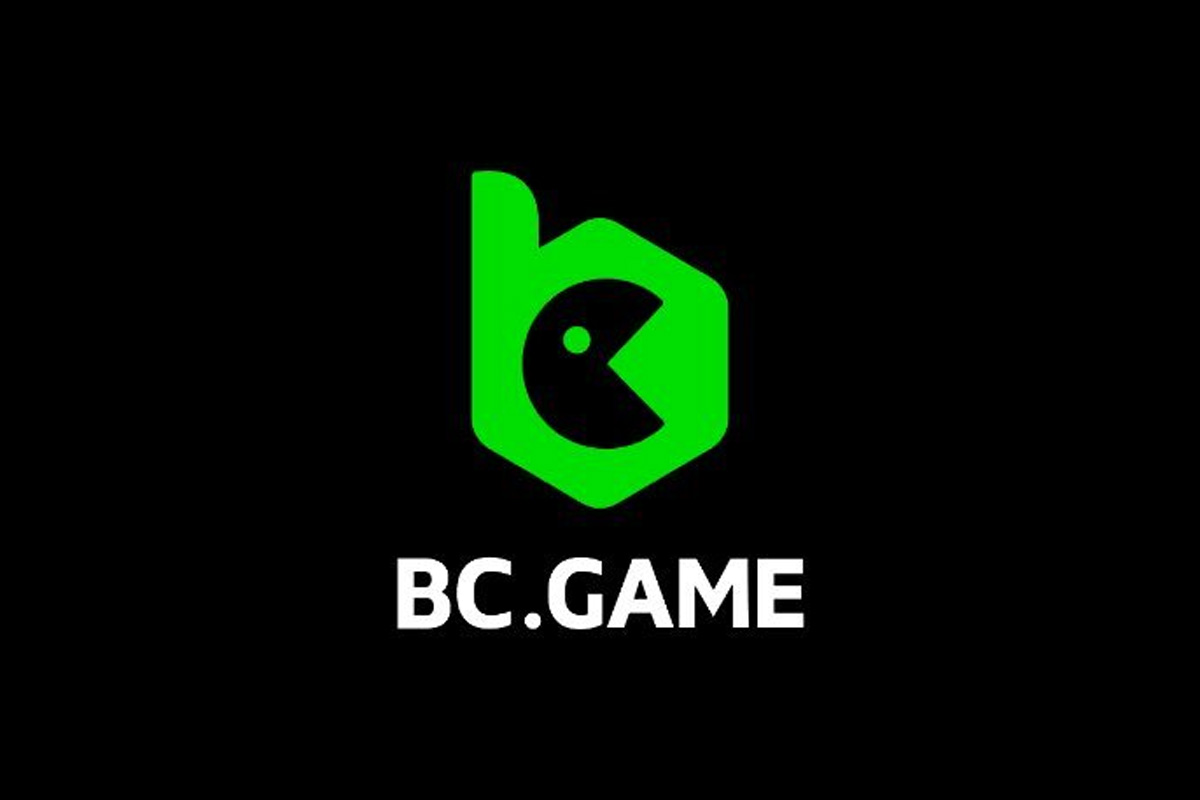 BC.GAME casino is a highly-rated online crypto-gambling platform that has taken the industry by storm. Established with a commitment to providing a thrilling and secure gambling experience, BC.GAME has quickly become a favorite among online gamblers. Founded in 2017, BC.GAME holds a reputable license from the Government of Curacao, ensuring that players can enjoy their favorite games with confidence and peace of mind. With a diverse range of games, including casino classics, sports betting, and more, BC.GAME offers endless entertainment options for all players. Get ready to embark on a thrilling journey of excitement and fortune with BC.GAME.
Discover Your Winning Potential with BC.GAME's Lucrative Bonuses and Rewarding Loyalty Program
BC.GAME takes your gaming experience to new heights with its enticing welcome bonus, generous deposit bonus, and rewarding loyalty program. As a new player, you'll be greeted with a warm welcome through BC.GAME's welcome bonus, giving you an excellent boost to kickstart your gaming journey. BC.GAME values your continued loyalty and offers a fantastic deposit bonus on subsequent deposits. This ensures that every time you top up your account, you receive extra funds to extend your gameplay and increase your winning opportunities.
Moreover, BC.GAME's loyalty program is designed to appreciate and reward its dedicated players. As you keep enjoying the exciting games and thrilling sports betting options, you'll earn loyalty points that can be redeemed for exclusive benefits. These perks may include personalized promotions, higher betting limits, faster withdrawals, and even dedicated account managers to enhance your overall gaming experience.
BC.GAME's Casino and Sportsbook Offer Endless Excitement
BC.GAME is a dynamic online platform that offers both a captivating casino experience and an exhilarating sportsbook. Whether players are drawn to the thrill of slots, the strategic gameplay of card games, or the excitement of live casino action, BC.GAME's casino has it all. With its provably fair system, players can enjoy a transparent and trustworthy gaming environment.
In addition to its exceptional casino offerings, BC.GAME also features a comprehensive sportsbook that caters to sports enthusiasts worldwide. The sportsbook covers a vast selection of sports and events, providing ample opportunities for betting and engaging in the thrill of sports wagering.
Effortless Transactions: BC.GAME's Convenient Deposit and Withdrawal Methods
BC.GAME offers a seamless and hassle-free experience when it comes to depositing and withdrawing funds. With a variety of convenient methods available, players can effortlessly manage their finances on the platform. Whether you prefer to transact with popular cryptocurrencies like Bitcoin, Ethereum, or Litecoin, or opt for traditional payment methods such as credit cards or e-wallets, BC.GAME has you covered.
The platform ensures speedy deposits, allowing you to quickly start enjoying your favorite games or sports betting. When it's time to cash out your winnings, BC.GAME maintains the same level of efficiency. Withdrawals are processed promptly, ensuring that you receive your funds in a timely manner.
Unleash Your Gaming Adventure with BC.GAME: Games, Promotions, and Secure Payments Await!
BC.GAME is a gaming destination that encompasses the perfect trifecta of captivating games, rewarding promotions, and secure payment methods. Unleash your gaming adventure with BC.GAME and discover a world where excitement knows no bounds. Get ready to immerse yourself in unforgettable entertainment and start winning today!
Why Gambling Affiliate Companies are Key for Smaller American Sportsbooks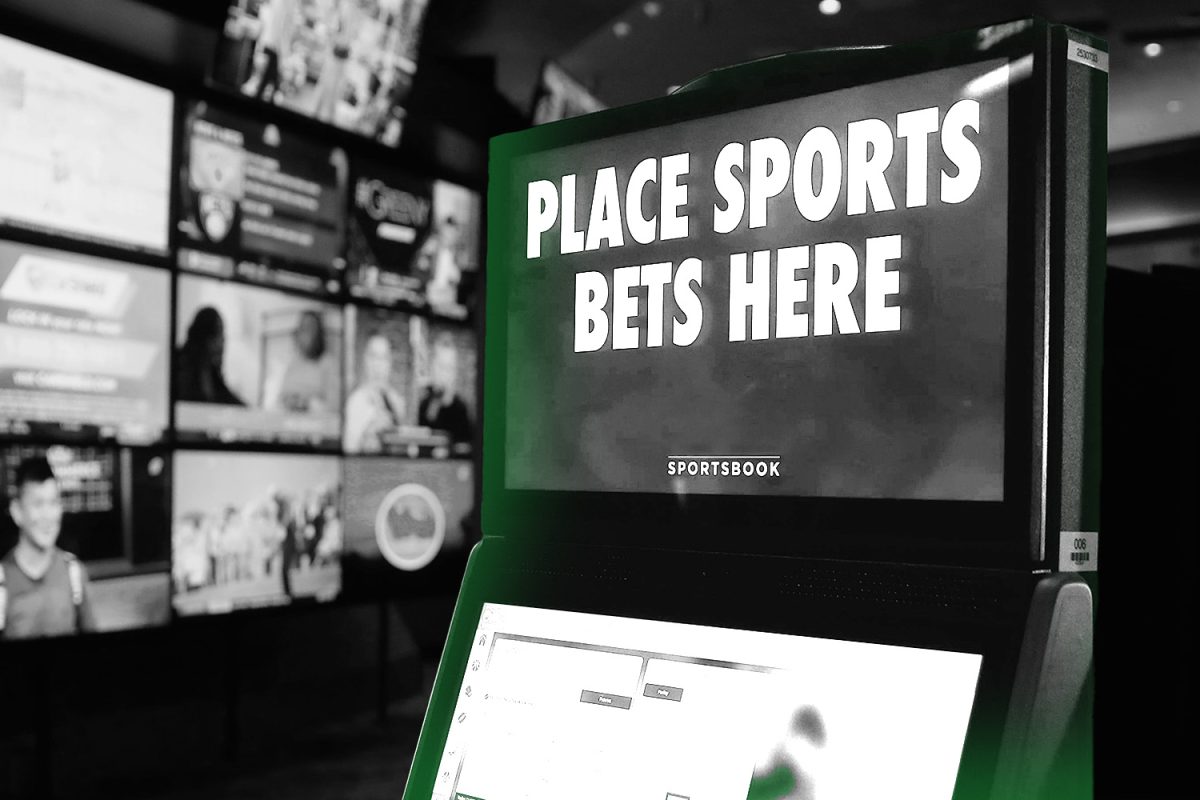 As online sports betting continues to expand in the United States, gambling affiliate companies in the country are also growing in number.
The primary objective of affiliate companies is to earn their own small share of the multi-billion dollar market, but they also play a big role in helping new and smaller sportsbooks find their feet in the industry.
The American sports betting market is dominated by a handful of sportsbooks, with FanDuel alone owning about 50% of the market. DraftKings and Caesars are also solidly placed on the podium, making it very difficult for new operators to break through.
This is where gambling affiliate companies come in. Partnering with affiliate sites is a financially-prudent way of online marketing, as the cost is often directly related to the success of the campaign.
Swedish-based affiliate company Leadstar Media is one of many European companies that have turned their focus on the American market, launching a wide array of US focused products, including bonus comparison site, Betting Bonus USA.
Lee Cooper, editor-in-chief at Betting Bonus US, believes affiliate sites are important to all sportsbooks, but even more vital to new and smaller operators.
"For established sites like FanDuel and DraftKings, it is all about consolidating their positions at the top of the market", he said.
"They have got the big bucks to run sponsorships and advertisements, but they also want to be on top of every list and not give room for complacency".
"Many smaller operators don't have the financial muscle to compete with the big guys, and rely heavily on affiliation to get customers and push their brand", Cooper observed.
Having already enjoyed great success in other countries like Brazil and the United Kingdom, where they send thousands of new players to their partners on a monthly basis, Leadstar Media are confident of having similar success in the United States, considering the enormous potential of the country.
"We have invested a lot of quality resources into the United States, and are beginning to reap the dividends of all that effort", Cooper stated.
The American gambling market is already quite big, but it is still nowhere near its full capabilities. Sports betting is now legal in some capacity in over 30 states, but significantly fewer states in the country allow online casino gambling.
With more states set to open their doors to the different forms of online gambling, there are many more new customers to be had. This again highlights the importance of affiliate gambling sites to smaller operators in the American market.
It is difficult enough for a new operator to break into the American market, given the different regulations across the states and fairly high licensing fees and taxes. It is even more difficult to usurp the established order and run the business profitably.
The big players look set to keep hold of their positions for the foreseeable future. They've already amassed a lion share of the gambling revenue, and are in a vantage position regarding advertising.
Gambling affiliate sites offer a more level playing field for the smaller operators to rub shoulders with the current market leaders and compete for customers. It's a much fairer fight for the newbies!
OLBG gives away more than £1 million to tipsters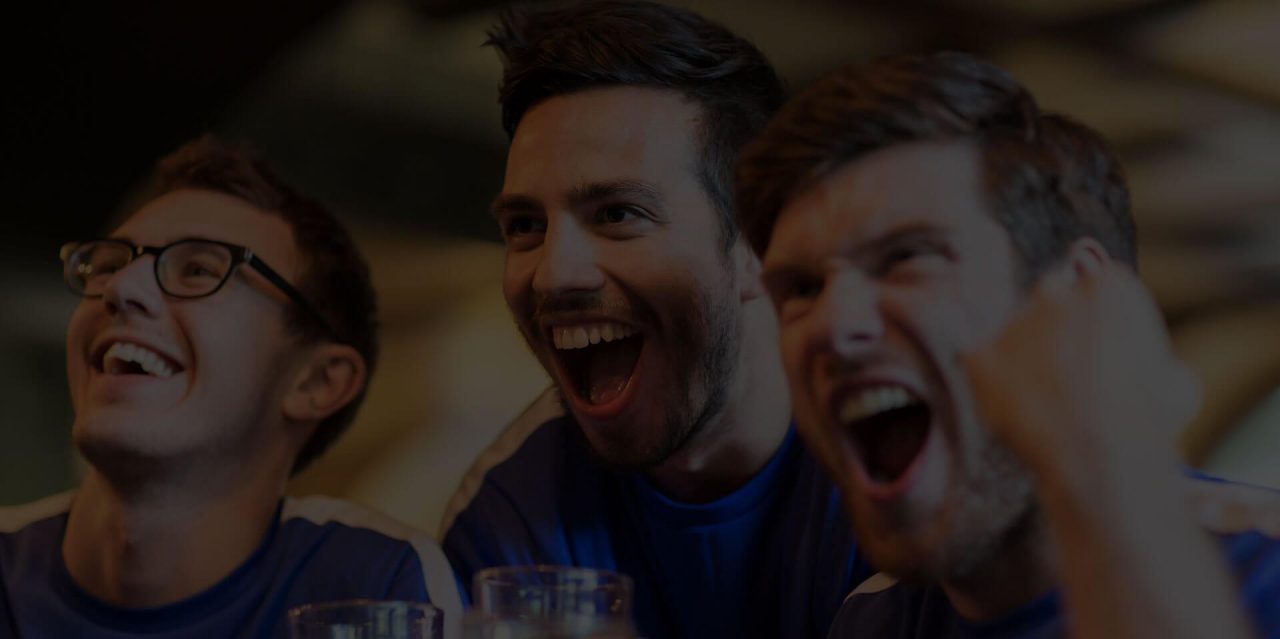 £1m prize mark passed on 1 May 2023
76,953 prizes given away to tipsters
Most successful winners have taken home £9,115 each
Sports betting community and affiliate OLBG has now given away more than £1 million to users in its popular free-to-enter tipster competitions.
The contest, launched back in August 2003, offers players the chance to enter competitions across 22 sports.
Players win prizes based on their tips on sports including football, horse racing, baseball, basketball, boxing, cricket, darts, golf, greyhounds, handball, motor racing, American football, ice hockey, rugby, snooker, tennis and volleyball.
They can also offer tips on more niche markets such as eSports and politics, while the site has also recently added Gaelic sports, Aussie Rules and Lacrosse to the competition.
Each month OLBG gives away £7,100 in cash, with more than 800 individual prizes on offer. The largest prize fund is for football tips, with £2,100 given away each month, followed by horse racing at £1,600.
"Our tipster competitions have been fundamental in building our engaged sports betting community. Many of our members have been using OLBG on a daily basis for years," said Richard Moffat, CEO at OLBG.
"Over 500,000 users have joined OLBG, with several thousand taking part in the competitions on a daily basis. This creates a huge amount of valuable content for those who like to follow tips and learn betting strategies.
"For some, it's the challenge of proving themselves and winning prize money, others find it helps them with their own betting by recording their reasoning for each bet and being able to analyse their records. And for many, it's a bit of free fun with the chance to win cash prizes.
"We believe that the OLBG tipster competitions are the most comprehensive free-to-enter contests available and the first ever to pass the £1 million milestone. We look forward to giving away even more cash to our loyal users in the future, they deserve every penny they receive."
Some 10 members have won more than £5,000 each, with two members surpassing £9,000. Some of the top tipsters have also built up big followings, with one having more than 50,000 followers on the OLBG app.
As well as cash, OLBG members can accumulate OLBG crowns via their tipping and other community contributions. These can be exchanged in the OLBG store for merchandise, including the famous orange and black OLBG scarves.