AskGamblers Awards. Three-peat for King Billy!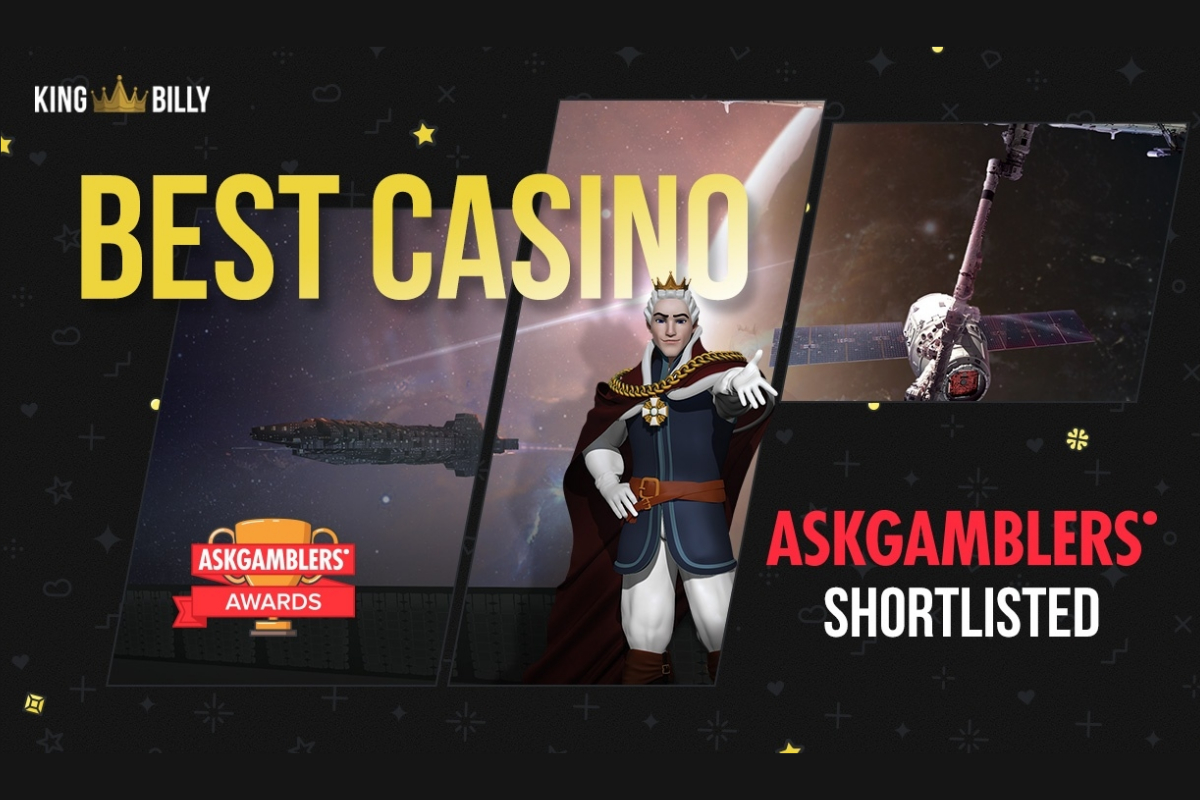 It is often observed that life links people together from the very beginning. Goscinny and Uderzo of Astérix le Gaulois. Mick Jagger and Keith Richards of the Stones. And yes, King Billy and AskGamblers. So, it is no coincidence that King Billy Casino is ready for a three-peat at the AskGamblers 2020 Awards.
Back in 2017, when King Billy Casino started business on St. Patrick's Day (the audacity!) few would have expected the phenomenal rise of the casino to the echelons of online casino greatness. After all, according to modest estimations, there is a new casino launch on planet Earth every day.
However, there was something more to that "baby King" than met the eye. A combination of marketing, strategy and product not only helped the casino grow through its teething phase without problems, but also gave it its first award: Best New Casino in the inaugural AskGamblers awards back in January 2018.
Fast forward one year and the, by then, "teenager King" has grown enough to win a place or two in the heart of players and judges alike. In January 2019, the casino lands 2 more awards at the second AskGamblers Awards: Best Casino 3rd place and Player's Choice Casino 2nd place.
So, here we are now, with a "mature King" this time. King Billy Casino has been shortlisted again for Best Casino in the third AskGamblers Awards. We reached out to King Billy CEO (and "First Lord of the Kingdom" according to internal protocol) Volodymyr Harkusha for a few words. An, understandably, elated Volodymyr told us:
"How does the adage goes? Once is chance, twice is coincidence, third time is a pattern? Frankly speaking, it has never been chance or coincidence with the wonderful team of King Billy Casino. It has rather been the result of hard work, ambition, team spirit and the most talented bunch of people I have ever worked with!"
So, will King Billy make it three in a row? By paraphrasing the mutual funds disclaimer, we must say that past performance in awards is no guarantee of future results. But, between you and us, would you wager that His Majesty King Billy would not win again? We wouldn't, even with a wager x1.
The AskGamblers Awards have become one of the most respected awards in the iGaming world. The Awards are organized by AskGamblers, itself an award-winning portal which provides accurate information about online casinos worldwide, as well as the opportunity for players to resolve their issues with casinos transparently.
King Billy Casino is a new generation online casino, available in 6 languages (English, German, Russian, Finnish, Norwegian and Japanese) with an impressive record in awards and an amazing variety of games and features. King Billy has prioritized the creation of a superb user experience focusing on the myth of King Billy and his Kingdom and treats all players with the specialness they deserve.
Affiliate Roulette Scores Big with Dual Nominations at iGB Affiliate Awards 2024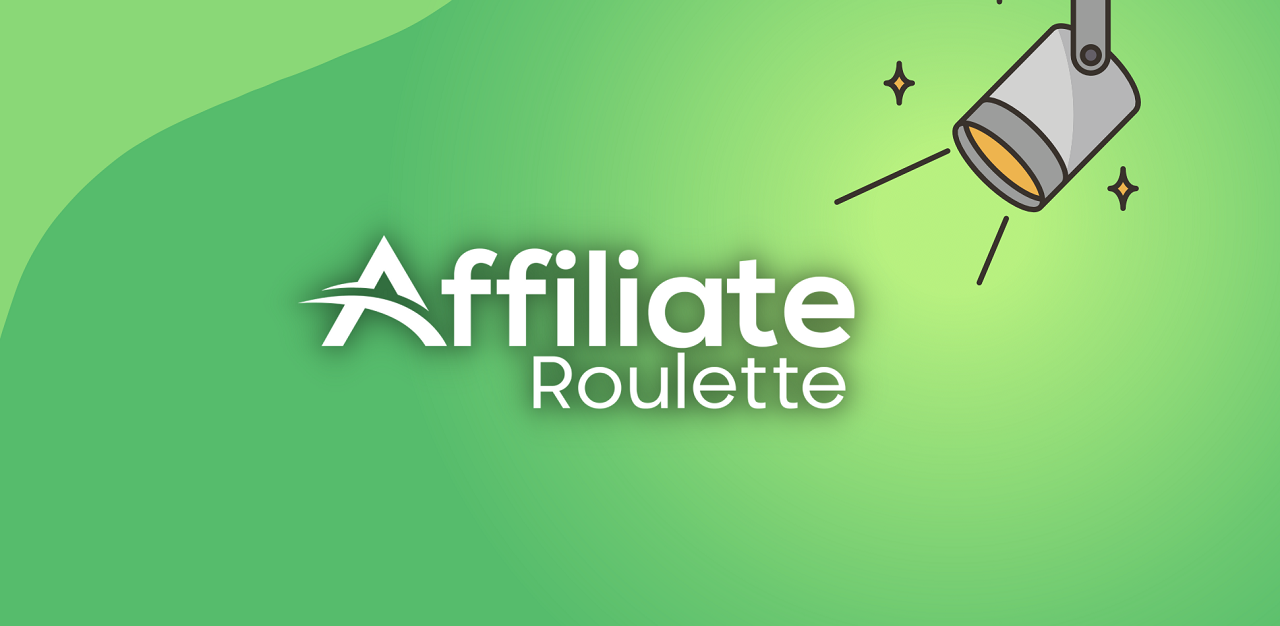 In the fast-paced world of iGaming affiliate marketing, one platform is causing quite a stir. Affiliate Roulette, a relative newcomer to the scene, has earned not one but two coveted nominations for the upcoming iGB Affiliate Awards 2024. This groundbreaking achievement positions them as a force to be reckoned with in the industry.
A Vision Transformed into Reality
Affiliate Roulette was launched with a clear vision: to redefine the iGaming Affiliate industry. In just a short time, they have set a new standard by creating a unique space for Affiliates and Operators to interact, market, and build trustworthy relationships. Their innovative approach is inspired by the efficiency of Trustpilot but goes far beyond traditional review sites.
Changing the Game for Operators and Affiliates
Affiliate Roulette isn't just another review site; it's a dynamic, community-driven hub. They're transforming the landscape for both Operators and Affiliates:
For Operators:
Rate and Review Affiliates: Gain valuable insights from firsthand experiences.
KPI Analysis: Share and learn about key performance indicators like ROI and FTDs.
Efficient Searches: Find the perfect affiliate match from their extensive directory.
Scam Protection: Verify affiliate profiles and histories.
Interactive Features: Engage in live chatrooms for discussions and feedback.
Featured Positions: Increase visibility to potential affiliates.
For Affiliates:
Free Marketing: Showcase your brand directly to Operators.
Build Reputation: Encourage reviews to establish trust and credibility.
Direct Negotiations: Collaborate closely with Operators, bypassing expensive networks.
Affiliate Roulette Seal of Trust: A symbol of excellent performance and reliability.
Visibility Boost: Claim featured spots for enhanced exposure.
A Built on Experience and Trust
Affiliate Roulette's founder brought over five years of iGaming industry experience to the table, aiming to bridge the gap between Operators and Affiliates. Their vision quickly became a reality, evident in their impressive launch figures: over 1000 Affiliate Profiles and 50+ rankings and reviews in just two months.
Celebrating Success and Looking Ahead
As part of their strategic approach to solidify their industry position, Affiliate Roulette proudly sponsored the Sigma Europe Summit 2023 from November 13th to 17th. This event provided them with a platform to showcase their innovative approach and connect with industry leaders.
Cost-Effective and User-Friendly
Affiliate Roulette offers free membership for Operators and their Affiliate Managers, with a basic company profile for Affiliates also available at no cost. For those seeking greater visibility, premium services and featured spots are available for a nominal fee.
Transforming the Industry
The dual nominations for the iGB Affiliate Awards are a testament to Affiliate Roulette's commitment to transforming the iGaming affiliate industry. With a user-friendly interface, community-centric approach, and a presence at the Sigma Europe Summit 2023, Affiliate Roulette is not just bridging gaps but also paving the way for a new era of collaboration and success.
Join Affiliate Roulette in celebrating this remarkable achievement and stay tuned for more exciting developments from this rising star in the world of iGaming affiliate marketing.
SPOTLIGHT SPORTS GROUP NAMED AFFILIATE OF THE YEAR AT THE EGR OPERATOR AWARDS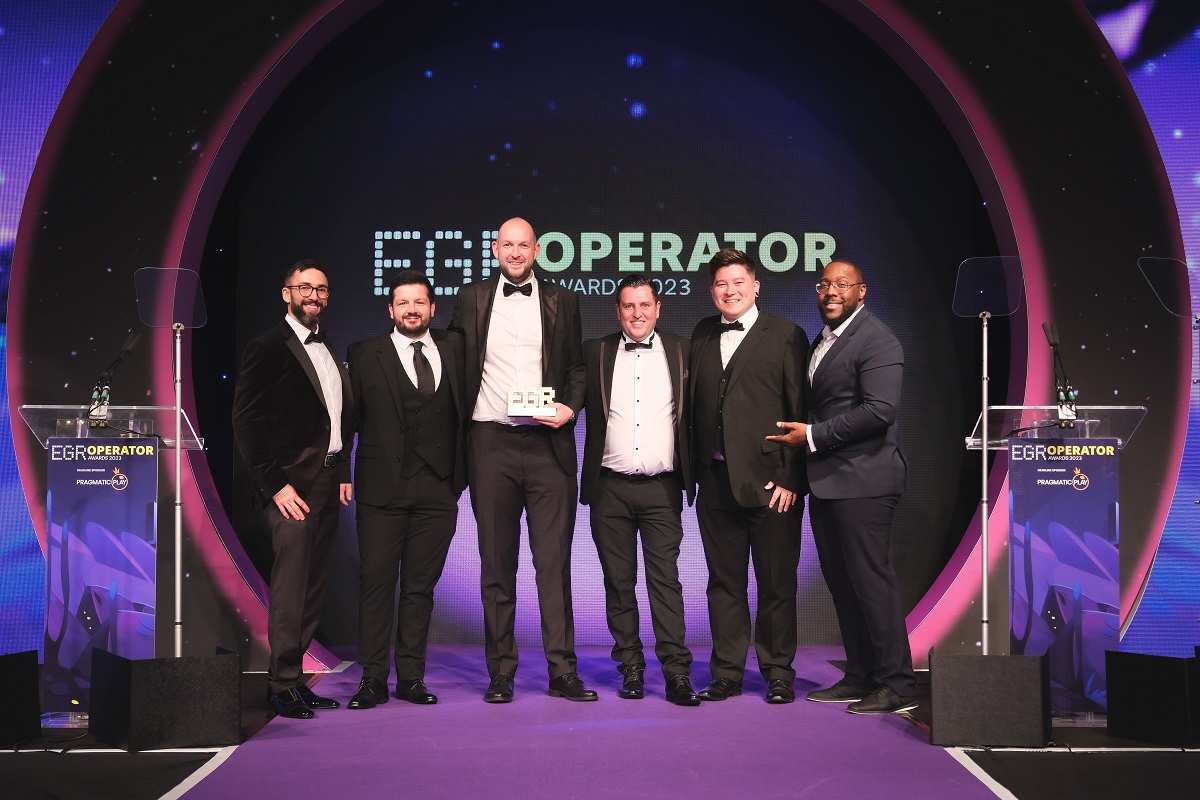 Spotlight Sports Group Triumphs with the Affiliate of the Year Award, Solidifying Position as Industry Leaders
Spotlight Sports Group (SSG), a world-leading technology, content and media company specialising in sports betting, was named the winner of the EGR Operator Award's headline category, Affiliate of the Year. This achievement underscores SSG's successful development and growth of its four leading sports betting affiliates.
The winning submission included data on differentiation and quality of offering, quality and scale of traffic, audience growth innovation and strong partner relationships, including a particular focus on the promotion of safer gambling measures.
The Affiliate of the Year award is the first award that SSG has received recognising the success of its affiliate brands on a global scale. In the UK, SSG is led by the Racing Post, which is the unrivalled leader in horseracing news and tips, in addition to being the largest horseracing affiliate in the world.
In North America, SSG's flagship brand is Pickswise, which has grown the largest audience of any affiliate launched in the market since the repeal of PASPA in 2018.
Spotlight Sports Group also owns and operates leading affiliates, myracing and Free Super Tips. Myracing is a trusted resource for every horseracing and greyhound race in the UK and Ireland. Free Super Tips specialises in providing football tips for matches and leagues around the world and has developed large audiences in the UK, Ireland and other regulated markets globally.
Combined, the four properties provide operators with a hard-to-match combination of platforms that boast extensive and loyal audiences in a variety of markets.
Discussing the award win, Spotlight Sports Group's Chief Executive Officer, Mark Renshaw, said: "We are thrilled to have won this award from EGR. In addition to it being an especially prestigious award, it is something that our entire company can take pride in and look to as proof that our hard work is being recognised by our industry peers. The award win helps solidify SSG as one of the few super affiliates in the industry as all of our affiliate brands have taken major strides forward in the past year by growing their audiences and increasing engagement.
He continued: "We are also honoured that this is our second industry award win of the year from EGR, following being named winner of the Sports Data Supplier award at their B2B ceremony in June. We look forward to continuing to go above and beyond the odds for our audiences and unlocking audience value for our partners through all of our products and services.''
The EGR Operator Awards winners were announced on Thursday, 26th October, at the Grosvenor House in London.
iGB Affiliate Awards celebrate outstanding achievements, groundbreaking innovations and creativity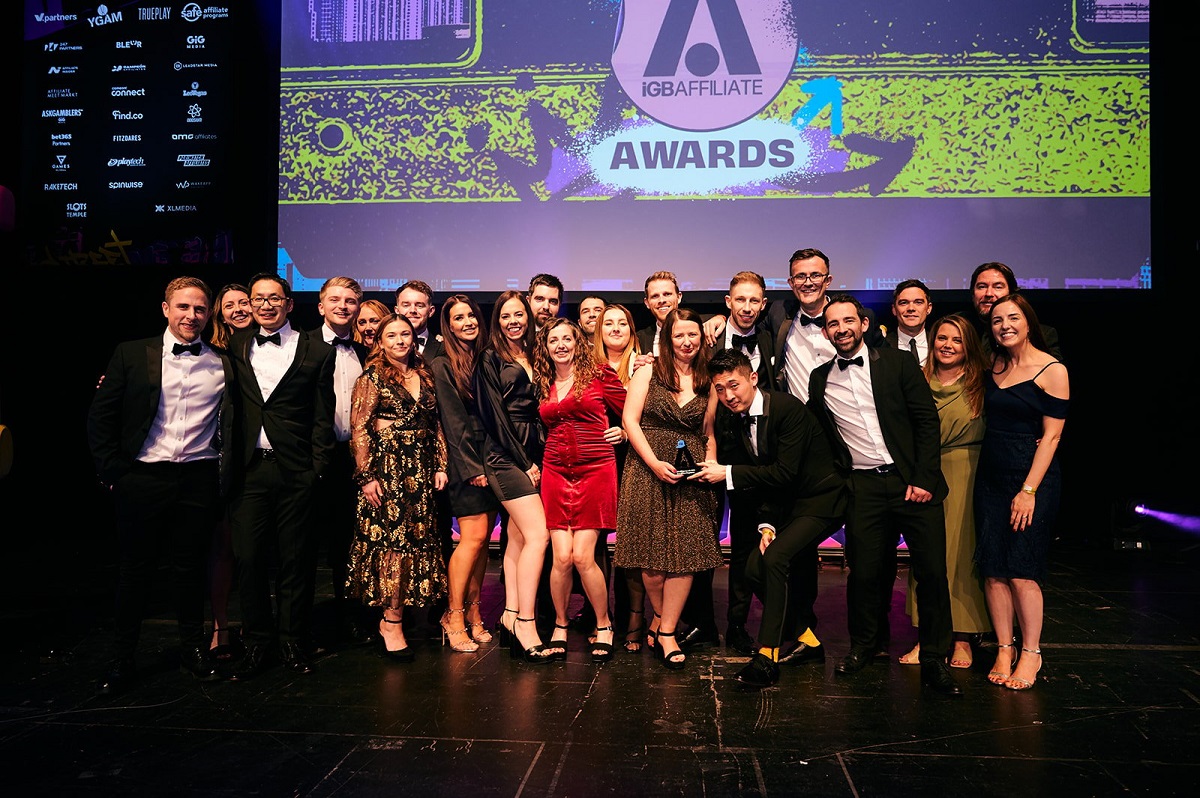 The international igaming affiliate community has until 20 October to provide their submissions for the coveted iGB Affiliate Awards, which recognise the outstanding achievements and groundbreaking innovations that have taken place throughout the sector over the last 12 months. 
The winners across 20 categories will be unveiled at a futuristic fantasy-themed, black-tie celebration taking place following the second day of iGB Affiliate (8 February) at the Troxy, a Grade II-listed 1930's Art Deco music venue which is situated just a short journey from ExCeL London.
Previewing the Awards, iGB Portfolio Director Naomi Barton said: "This is the event where the igaming affiliate community is able to collectively let its hair down after an action-packed opening day at the premier show for the sector, and recognise the success of colleagues and competitors in the sumptuous surroundings of one of London's most-loved Art Deco entertainment venues.
"Recognised for being the Oscars of the industry, the iGB Affiliate Awards comprise 20 categories, 19 of which are open to the industry to enter or vote on. The remaining category – for Affiliate Idol (aka Lifetime Achievement Award) – is selected by an in-house panel but in a change for 2024 we are now inviting suggestions from the industry. The Awards are free to enter. There is no limit on the number of categories you can put yourself or your company forward for – if you feel you meet the entry criteria, then we want to hear from you!
"As iGB Affiliate prepares to say goodbye to London ahead of the show's 2025 relocation to Barcelona, we want to ensure that the 2024 Awards will be the best edition yet. Which is why we are pulling out all of the stops with a theme which brings together the worlds of cyberpunk and fairytale as the backdrop to showcasing the creativity which runs through the sector."
With something for everyone to enter, the Affiliate Awards Categories comprise: Best Casino Affiliate, Best Sports Betting Affiliate, Best Bingo Affiliate, Best Poker Affiliate, Best Crypto Affiliate, Best Streaming Affiliate, Marketing Campaign of the Year, Affiliate Employer of the Year and Safer Gambling Initiative of the Year. Individual Categories: Best Affiliate Manager and Affiliate Idol (Lifetime Achievement Award). Programme/Network Categories: Best Affiliate Programme and Best Affiliate Network. Service Provider Categories: Best Tech for Affiliates, Best Tech for Affiliate Programmes, Best Digital Agency and Game of the Year (Public Vote). All Companies: Rising Star, Best Newcomer and Innovator of the Year.
The iGB Affiliate Awards are decided by an external panel of  industry judges selected for their expertise on both the igaming affiliate sector and in specialist areas relevant to individual awards, such as safer gambling. All 18 confirmed judges have signed an NDA to keep submitted information confidential and the winners' names secret until the event has taken place. They are also obliged to declare any potential conflicts of interest prior to judging. Judges are allocated categories aligned to their areas of industry experience and knowledge, and to avoid potential conflicts of interest. Access to submissions is restricted to the judge's allocated categories.