Affiliate Insider is launched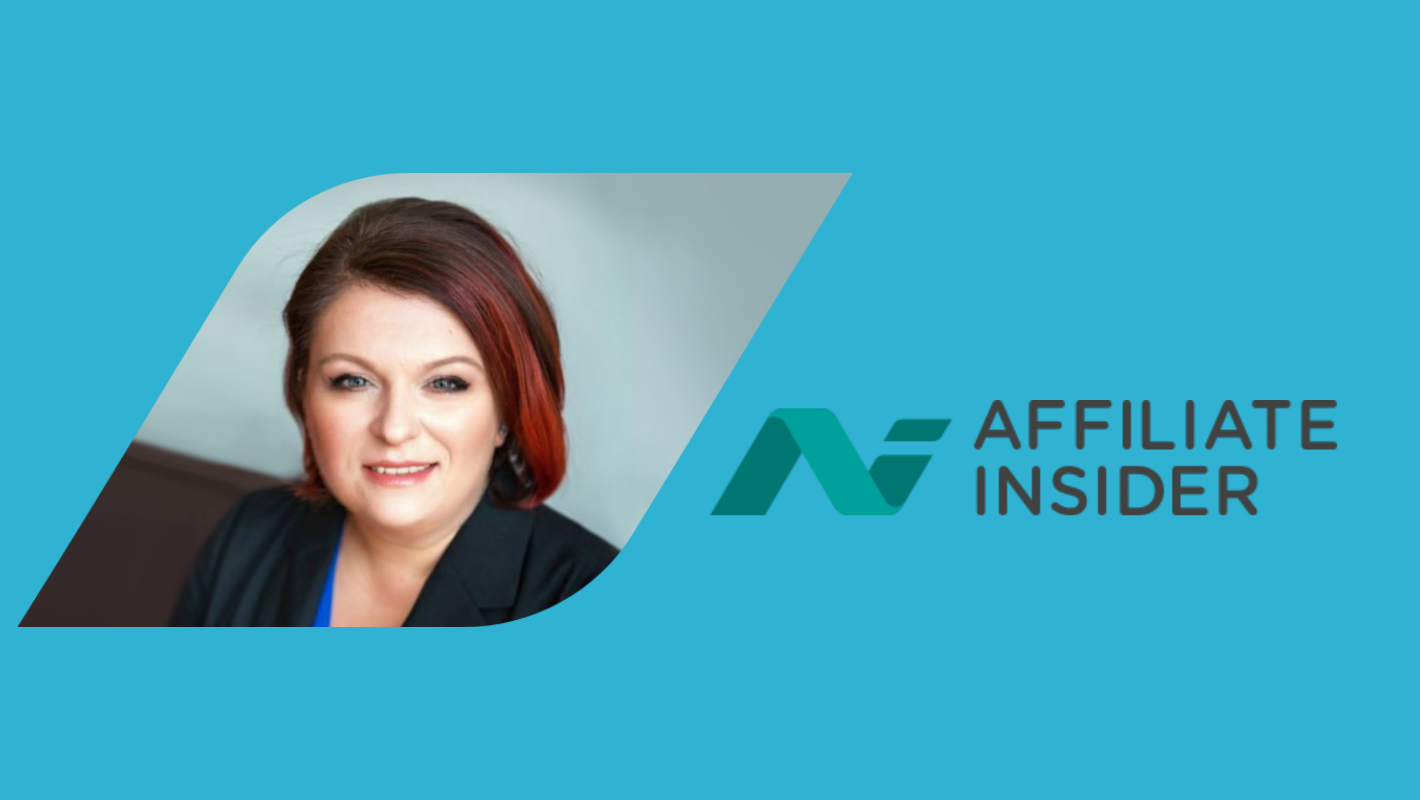 SBC Global and Best Odds Marketing have joined forces to launch Affiliate Insider, a joint venture designed to spearhead growth and development in the gambling affiliate sector.
SBC Global, a leading news and events company for the sports betting industry, will work with Best Odds Marketing and AffiliateFEST Founder Lee-Ann Johnstone, to operate a brand new affiliate news, training and events focused business.
Increased regulatory responsibilities and levels of compliance have been placed on affiliates and operators in the iGaming industry, which has seen a number of major operators implementing a 'one strike and out' policy for their marketing partners. This demonstrates a need for the affiliate sector to improve skills and business development in order to support acquisition growth.
Combined with a growing wave of consolidation, there has been a lot of change in a small period of time, meaning affiliate businesses have had to adapt very quickly.
Affiliate Insider provides detailed insight about this changing regulatory landscape, and further developments to the marketplace, particularly with affiliates now facing tighter regulation, stricter advertising controls and greater digital disruption.
The business will also cover in-depth training, business support, affiliate mentoring, news and marketing promotions for new and existing iGaming affiliates and those who making the move into the operator channel. It will also provide support for operators seeking access to the best affiliate marketing strategies and skills development for driving incremental revenue.
Johnstone said: "The affiliate market has matured significantly over the past decade and continues to grow at a rapid rate. There is a dire need for ongoing training and development services that help operators and affiliates growth hack their businesses and keep ahead of digital change.
"I'm delighted to be partnering with SBC Global to launch Affiliate Insider, which will focus on supporting affiliate marketing best practice, news and insights and skills development for operators, suppliers and affiliates, enabling closer collaboration within this ever-growing channel."
SBC Global Founder Rasmus Sojmark added: "Lee-Ann is an award winning affiliate marketing expert and has a wealth of expertise building global affiliate programmes. Affiliate Insider is therefore a perfect complement to SBC's existing business.
"By focusing on creating specialist industry forums, our mission is to focus on knowledge sharing, skills development and better collaboration in the affiliate space to enable businesses to implement innovation, increase revenue and stay ahead of digital transformation."
The first of these specialist forums has been confirmed as a part of next year's Betting on Footballconference agenda. The Affiliate Insider Bootcamp, held on Wednesday 21 March, will offer affiliate focused panel sessions, presentations and workshops, with content ranging from digital marketing hacks to latest innovative technologies to scale affiliate business growth.
TrafficGuard partners with leading online gaming affiliate tracking platform RavenTrack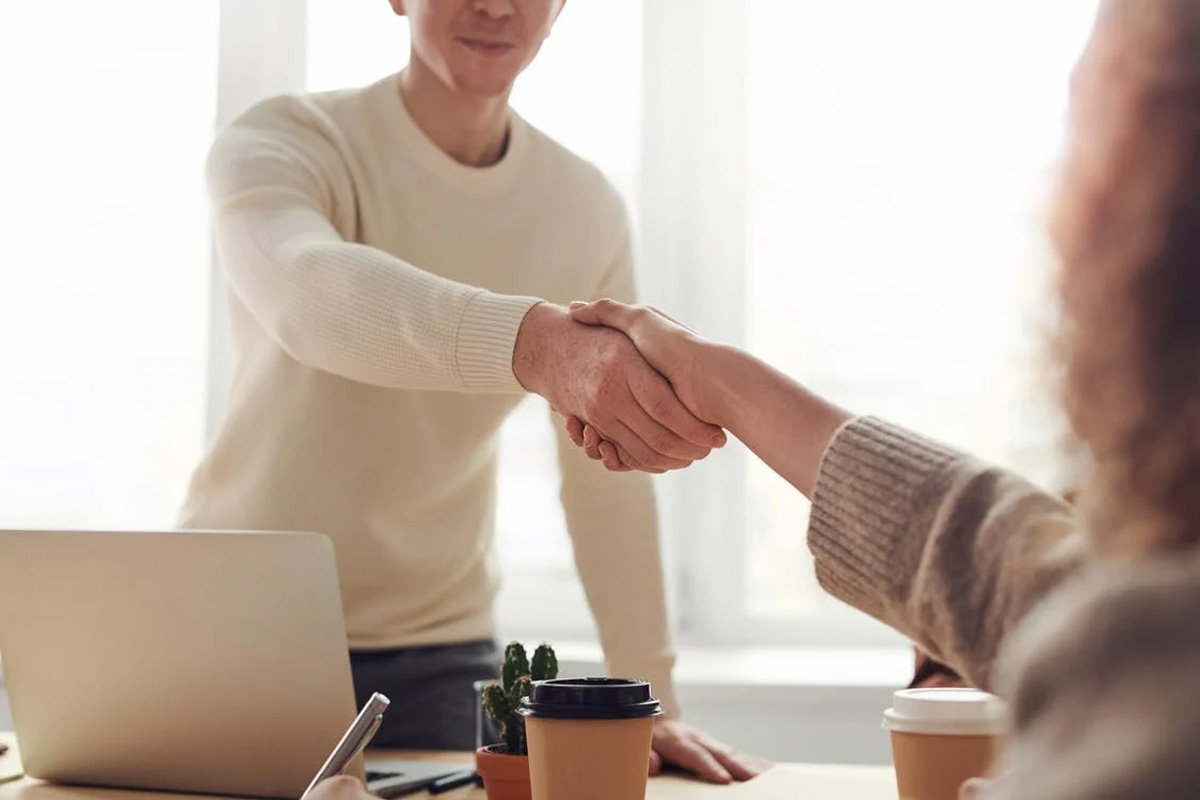 Leading digital ad verification and fraud prevention platform, TrafficGuard, today announced a partnership with online gaming affiliate tracking RavenTrack aimed at helping brands and advertisers to maximise their returns on ad spend on their affiliate marketing with invalid traffic and ad fraud prevention.
The global pandemic has undoubtedly caused a massive increase in the number of active users that indulge in sports betting regularly. A global statistic from Casino.org suggests that almost 26% of the world's population bets, and the global market is expected to grow from $76.79 billion to an impressive $127.45 billion by 2025, according to Research and Markets.
Affiliate marketing is a crucial strategy employed by these gaming and sports betting companies, for faster, quicker customer acquisition. However the level of financial and competitor growth within the industry has created a strong attraction from fraudsters, and companies can fall prey with little to no knowledge this is even occurring. And, with the betting industry only saturating further, companies cannot afford to suffer from low ROI and poor campaign performance. Through TrafficGuard's Affiliate Protection service, brands and marketers can combat and prevent misattribution in common types of invalid traffic (IVT) such as cookie stuffing, domain spoofing, anonymised traffic and compliance fraud present in online gaming today.
TrafficGuard's full-funnel, multipoint solution measures the end-users engagement, intent and propensity to convert to give the most transparent view of their advertising activity enabling the best possible return on ad spend. The product also offers customised filters so advertisers can ensure that their affiliate partners are only being rewarded for the activity that is permitted by their terms and conditions.
"This online gaming and gambling industry got a huge boost in the pandemic, but bad actors also joined in the fray quite actively. At TrafficGuard we are passionate about protecting the erosion of marketing spending and recognised that the damage done to businesses due to these malicious activities is enormous. Through our Affiliate Prevention and integration into RavenTrack, we want to enable the brands and advertisers using their market-leading software to get their optimised and accurate ROAS with the right data, at the right time. With our full-funnel protection and expert product channel team, affiliate platforms like RavenTrack can deliver positive business outcomes through their customers." says Matt Sutton, CRO of TrafficGuard.
Adam Rowley, Managing Director (RavenTrack) commented, "We understand the value of accurate tracking where every minute movement in each measuring metric matters. Our clients already reap the rewards of our fraud prevention tracking, and the partnership between RavenTrack and TrafficGuard will see our customers benefit from TrafficGuard's premier expertise across ad networks, especially supporting customers in the global gaming and sports betting arenas, thereby helping us further our mission of ensuring the best possible performance for our customers."
To support, grow and enable the success of this channel, TrafficGuard will deploy a structured team of affiliate experts helmed by Kalen Bushe, VP of Affiliate Partnerships.
Riding on the success and wins of major clients such as Disney Streaming Services, the integration with RavenTrack also marks the company's second major announcement in recent weeks, having previously unveiled TrafficGuard Social – a solution that offers complete ad fraud prevention and protection on Facebook. Come 2023, TrafficGuard will roll out social capabilities for self-serve SMB users whilst expanding its offering to TikTok, Twitter, and LinkedIn, in response to rising client demand.
SKILLONNET AFFILIATES TO RALLY BEHIND SAFER GAMBLING WEEK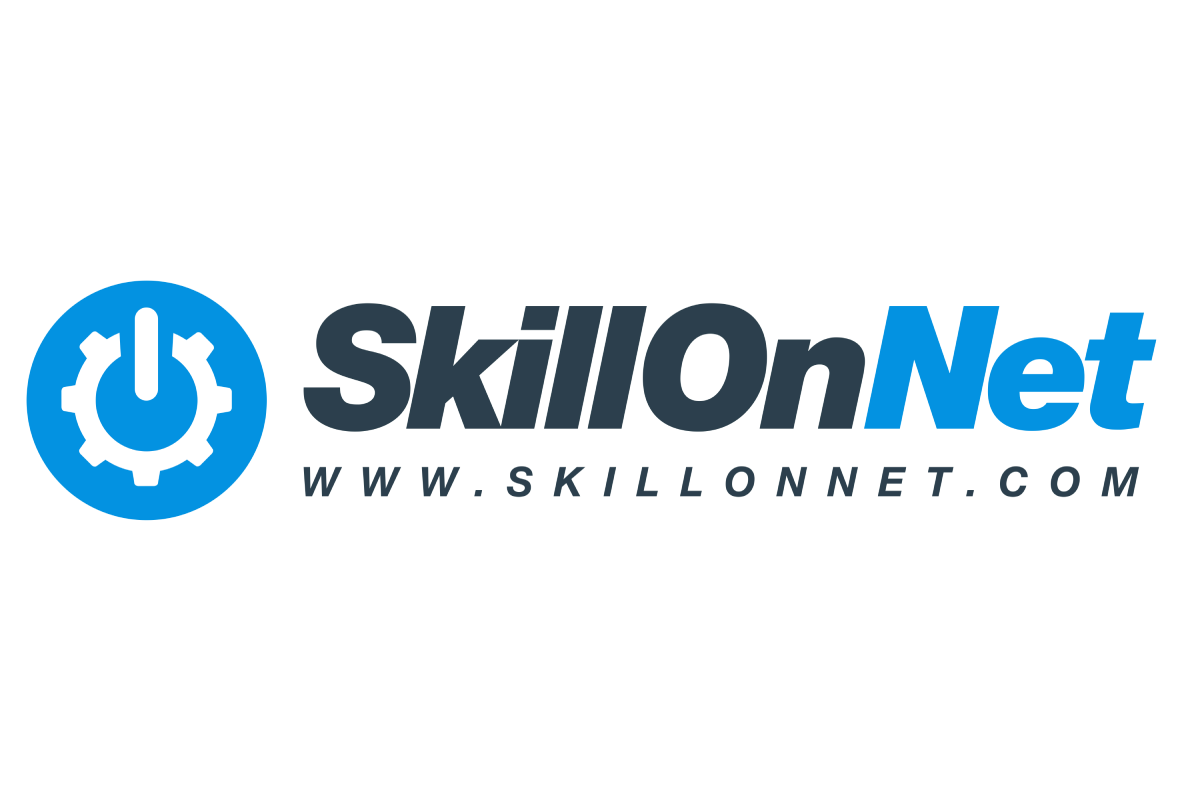 EGO (EgamingOnline.com) affiliates partners will drive conversation about safer gambling this October
EGO (EGamingOnline.com), the affiliate program for SkillOnNet's network of proprietary online casinos, is urging its affiliate marketers to embrace Safer Gambling Week.
With the aim to stimulate conversation around safer gambling, the industry-led annual event will take place between 17th and the 23rd October. Organisers are asking the whole of the UK gambling industry to participate and to help drive awareness of how to approach gambling more safely.
All SkillOnNet brands will be involved, including PlayOJO, Slingo, Genting Casino and SpinGenie. And EGO is asking its affiliate partners to get in on the act, too.
Affiliates will be carrying a Safer Gambling Week banner on the homepages of all UK-facing casino sites for the duration of the campaign. Those who regularly mail their database of players or members have been asked to send a Safer Gambling Week email during the week.
Additionally, affiliates will be following and liking Safer Gambling Week Twitter, Facebook and Instagram and have been asked to share or repost a selection of Safer Gaming Week posts on all relevant social media channels at least once during the campaign.
Those concerned about their gambling can visit the Safer Gambling Week website now to get advice and learn about resources available to help them stay in control.
Michael Golembo at SkillOnNet said: "Safer gambling has always been a watchword for SkillOnNet and we have always expected the same of our EGO affiliate marketing partners. They have always done a great job of arming players with the tools and knowledge they need to make responsible decisions and informing them about resources available if gambling becomes a problem. But let's push that message even harder during Safer Gambling Week."
WPT GLOBAL JOINS GAMBLING PORTAL WEBMASTERS ASSOCIATION AS PLATINUM SPONSOR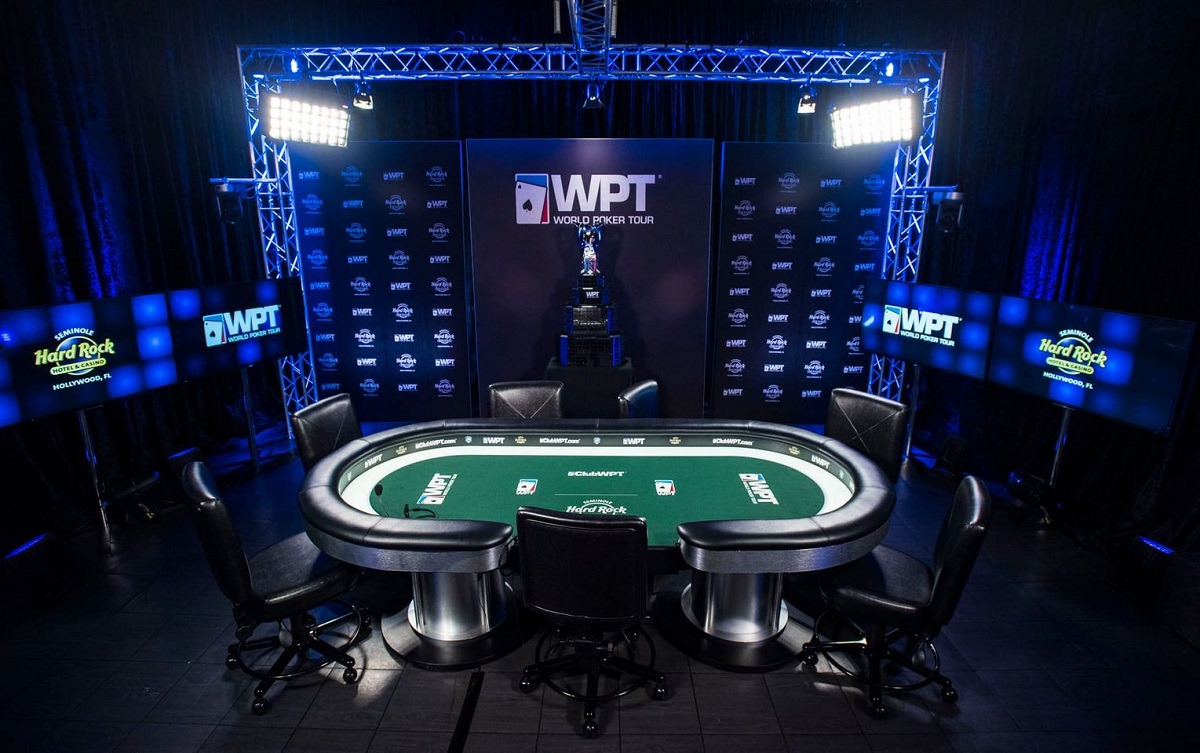 WPT Global, the online poker platform licensed by the World Poker Tour, has joined the Gambling Portal Webmasters Association as a Platinum Sponsor.
The newly-established partnership between WPT Global and the GPWA will help advance the relationship with affiliates even further. As the leading platform in connecting gambling industry professionals, the GPWA provides WPT Global with the necessary tools to reinforce the relationship between the brand and its affiliates.
Already carrying the name of one of the most respected brands in the poker industry, WPT Global adds even more credibility by adding the GPWA Sponsor Seal. This new certificate is further proof that WPT Global is committed to the shared values of integrity, respect, transparency and ethical business practices.
WPT Global's affiliate program, WPT Partners, rewards the partner websites' effort and commitment to promoting the brand. By working together with the WPT Global, affiliates enjoy a wide range of benefits, which include:
• Different deal types: revenue share, CPA and hybrid, which combines both.
• Sub-affiliates revenue share, up to 2.5%.
WPT Partners have a variety of market tools at their disposal. The WPT Global newsletter, which contains information on the latest campaigns, promotions, events, partnerships and system updates, will keep affiliates up to date with everything they need to know. WPT Global creates a close relationship between its products and the affiliate's players, all increasing and optimizing customer conversion.
The recently launched WPT Global platform brings the World Poker Tour experience online. Already available in over 50 nations and territories, WPT Global offers the best possible online poker experience in a secure, fair and exciting package.
Players signing up for the WPT Global app will join the largest poker network in the world, with a variety of poker games available to suit all bankrolls and styles. WPT Global welcomes new players with a first deposit bonus of 100% up to $1,200.
WPT Global has fully embraced NFTs and the Metaverse, having recently partnered with GAMAVRS to create Poker Heroes Club, the world's first NFT poker community. With 9,999 NFT avatars auctioned since its launch in February 2022, Poker Heroes Club also brings many exclusive benefits. Its members enjoy celebrity poker tables with WPT influencers, $100,000 freeroll tournaments, access to VIP WPT Global events and a private Discord channel.
Players of all levels can also learn from the best with Learn WPT. Starting at $5 for the first month of membership, players will undertake comprehensive workshops and learn from professionals on how to win at poker.