Fable Media enters Danish affiliate gambling market with Casinobutler.dk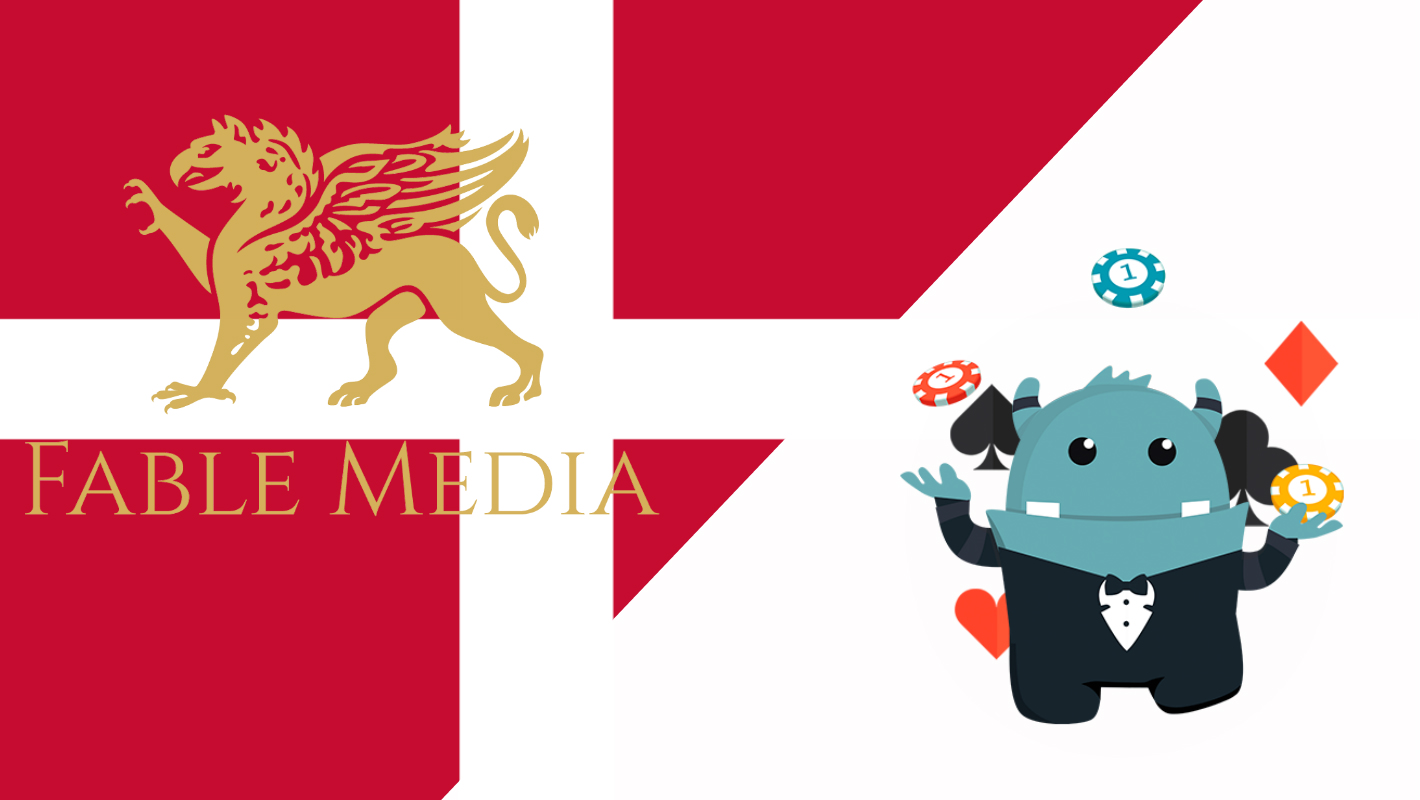 Fable Media, an international iGaming company, has completed a significant move to expand its reach by entering the Danish affiliate market with a new brand called casinobutler.dk.
Casinobutler.dk is the latest addition to the ranks of other highly successful affiliate sites within the vast Fable Media portfolio. However, whilst most of the other brands operate within the UK remote gambling industry, casinobutler.dk is the latest foray into intensifying the Fable Media presence in the Scandinavian markets.
It is evident that the team, which envisioned and built the brand, had tried to create a user experience that's friendly, entertaining, yet highly informative too. The visitors of this new site are greeted by a mascot – a cartoon monster butler– that guides them to casino reviews, game reviews as well as a blog filled with handy information about what's new in iGaming and which casino promotions are the hottest ones right now. Furthermore, the site follows strict rules and regulations when it comes to promoting socially responsible gambling, cooperating with Gambling Therapy and others.
"Casinobutler.dk is a highly welcome addition to our roster of affiliate sites. Despite having a solid standing in the UK market, being a relatively young business means that we're always on the look-out for opportunities to expand our reach. Thus, entering the Danish market, which is our home market after all, simply  made sense. Launching casinobutler.dk also means that we're increasing the overall brand recognition in the region, giving Fable Media a further boost towards becoming one of the fastest growing iGaming businesses in Europe." – said Frederik Falbe-Hansen, the CEO of Fable Media.
Fable Media started operations merely three years ago, but it has already achieved great success. Since the business operates on both sides of the divide and runs affiliate sites and casino brands, they are perfectly positioned to deliver the best affiliate site user experience.
About Fable Media
Fable Media is a global affiliate business with its headquarters in Copenhagen, Denmark. To thrive in the fast-paced industry that is online and mobile gambling, Fable Media takes a two-pronged approach, operating multiple affiliate sites and a highly successful affiliate program too.
First, the affiliate websites are diverse, contemporary and extremely effective in achieving results. Through innovative content marketing and SEO optimisation, Fable Media is able to get brands to stand out in the crowd and refer high quality traffic. Second, the affiliate program called Fable Affiliates is an exclusive platform, where Fable Media staff work with affiliate partners to generate leads and boost traffic to our top-notch casino and bingo brands.
WPT GLOBAL JOINS GAMBLING PORTAL WEBMASTERS ASSOCIATION AS PLATINUM SPONSOR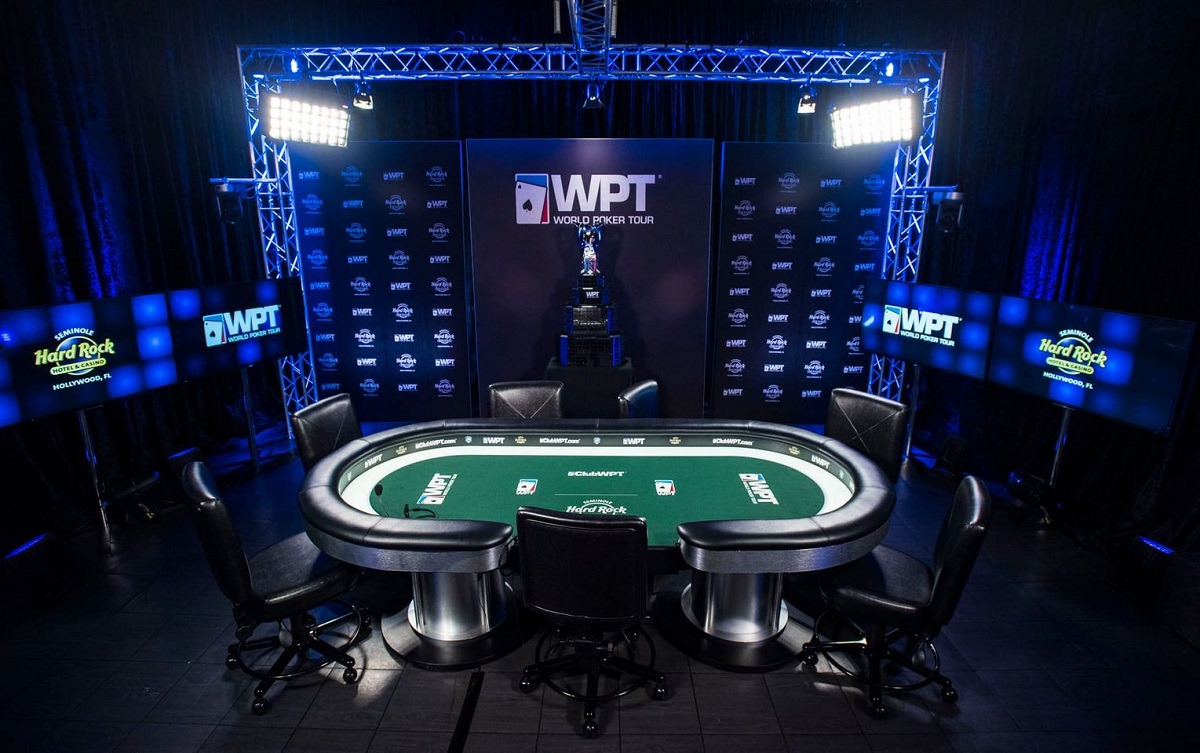 WPT Global, the online poker platform licensed by the World Poker Tour, has joined the Gambling Portal Webmasters Association as a Platinum Sponsor.
The newly-established partnership between WPT Global and the GPWA will help advance the relationship with affiliates even further. As the leading platform in connecting gambling industry professionals, the GPWA provides WPT Global with the necessary tools to reinforce the relationship between the brand and its affiliates.
Already carrying the name of one of the most respected brands in the poker industry, WPT Global adds even more credibility by adding the GPWA Sponsor Seal. This new certificate is further proof that WPT Global is committed to the shared values of integrity, respect, transparency and ethical business practices.
WPT Global's affiliate program, WPT Partners, rewards the partner websites' effort and commitment to promoting the brand. By working together with the WPT Global, affiliates enjoy a wide range of benefits, which include:
• Different deal types: revenue share, CPA and hybrid, which combines both.
• Sub-affiliates revenue share, up to 2.5%.
WPT Partners have a variety of market tools at their disposal. The WPT Global newsletter, which contains information on the latest campaigns, promotions, events, partnerships and system updates, will keep affiliates up to date with everything they need to know. WPT Global creates a close relationship between its products and the affiliate's players, all increasing and optimizing customer conversion.
The recently launched WPT Global platform brings the World Poker Tour experience online. Already available in over 50 nations and territories, WPT Global offers the best possible online poker experience in a secure, fair and exciting package.
Players signing up for the WPT Global app will join the largest poker network in the world, with a variety of poker games available to suit all bankrolls and styles. WPT Global welcomes new players with a first deposit bonus of 100% up to $1,200.
WPT Global has fully embraced NFTs and the Metaverse, having recently partnered with GAMAVRS to create Poker Heroes Club, the world's first NFT poker community. With 9,999 NFT avatars auctioned since its launch in February 2022, Poker Heroes Club also brings many exclusive benefits. Its members enjoy celebrity poker tables with WPT influencers, $100,000 freeroll tournaments, access to VIP WPT Global events and a private Discord channel.
Players of all levels can also learn from the best with Learn WPT. Starting at $5 for the first month of membership, players will undertake comprehensive workshops and learn from professionals on how to win at poker.
HITSQWAD PARTNERS WITH FIRST LOOK AS IT UNLEASHES DEBUT GAMES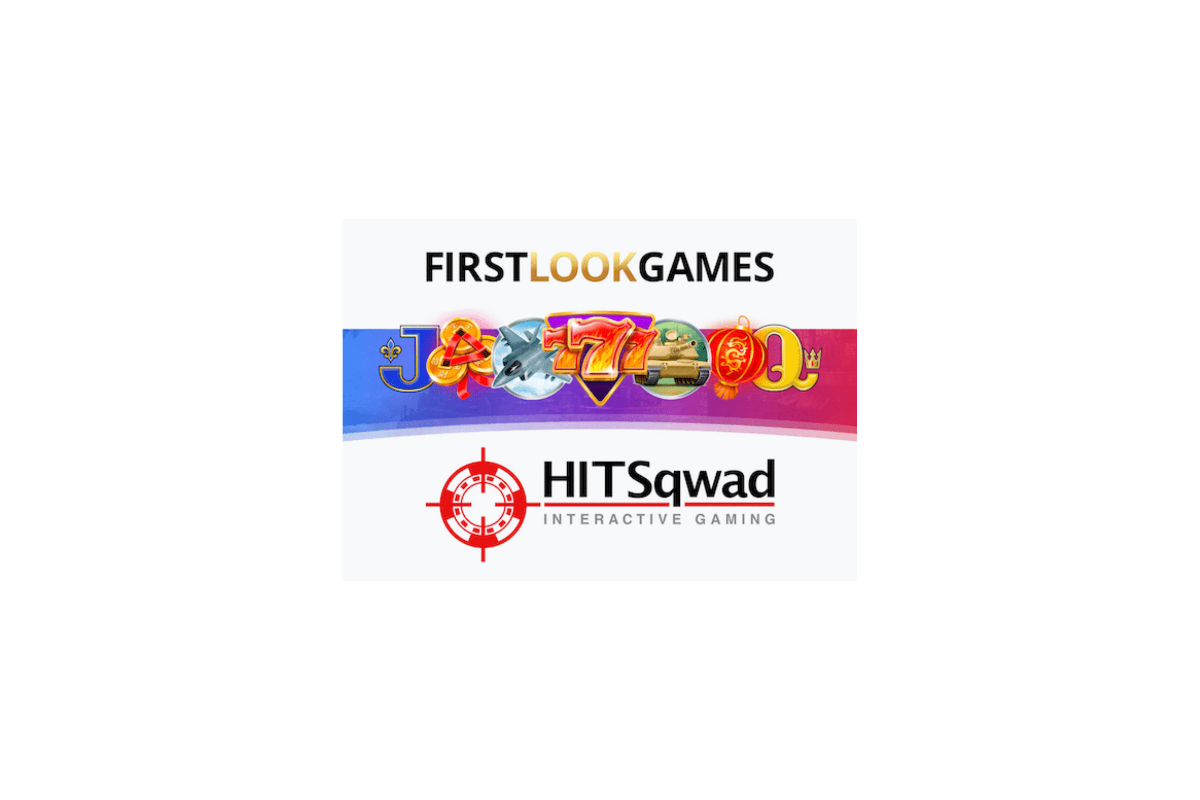 First Look Games will enable affiliates to access HITSqwad's action-packed jackpot titles
Challenger games studio HITSqwad has partnered with leading affiliate platform First Look Games as it prepares to unleash its debut Jackpot Theme, FIRST STRIKE.
There has been no announcement about being an online casino with no deposit bonus, but fans and newbies alike are hoping for something similar.
First Look Games is the ultimate platform for game studios to connect with iGaming affiliates and over 20 million casino players around the world. It gives publishers in the affiliate space access to game information, assets and content on the latest slots before anyone else. By connecting game developers directly with the publishers who promote their content to players, it increases the volume, quality and compliance of game marketing.
Formed by a team of industry veterans, HITSqwad's Vision is to become a Market Leader in the supply of both Jackpot Technology & Jackpot Games to the Online Gaming Market.
The studio's eagerly awaited debut jackpot games include the military themed BRAVO MISSION, and the Viking inspired RAGNAR, both of which are packed with action in the form of freespins, win multipliers and tiered bonus and jackpot features.
It's the first of several completed HITSqwad games that will be released to the market via the Playzido Network in the coming months.
Interested affiliates can sign up, free of charge, at firstlookgames.com to learn more.
Charl Geyser, CEO of HITSqwad said: "We're delighted to partner with First Look Games. HITSqwad is committed to working with the highest-quality partners to enable the entire industry and players to get the best from our exciting product range. The initial two games are locked, loaded and ready for action, and there are many more in the pipeline. Registered affiliates can see them first at First Look Games!"  
Tom Galanis, Managing Director at First Look Games said: "HITSqwad are a really exciting new games studio and we're thrilled they've chosen First Look Games. We think they're going to make a real splash in the market, and we want to help them do that by delivering maximum exposure for their games."
LottaRewards Launches New Features for Enhanced Player Experience!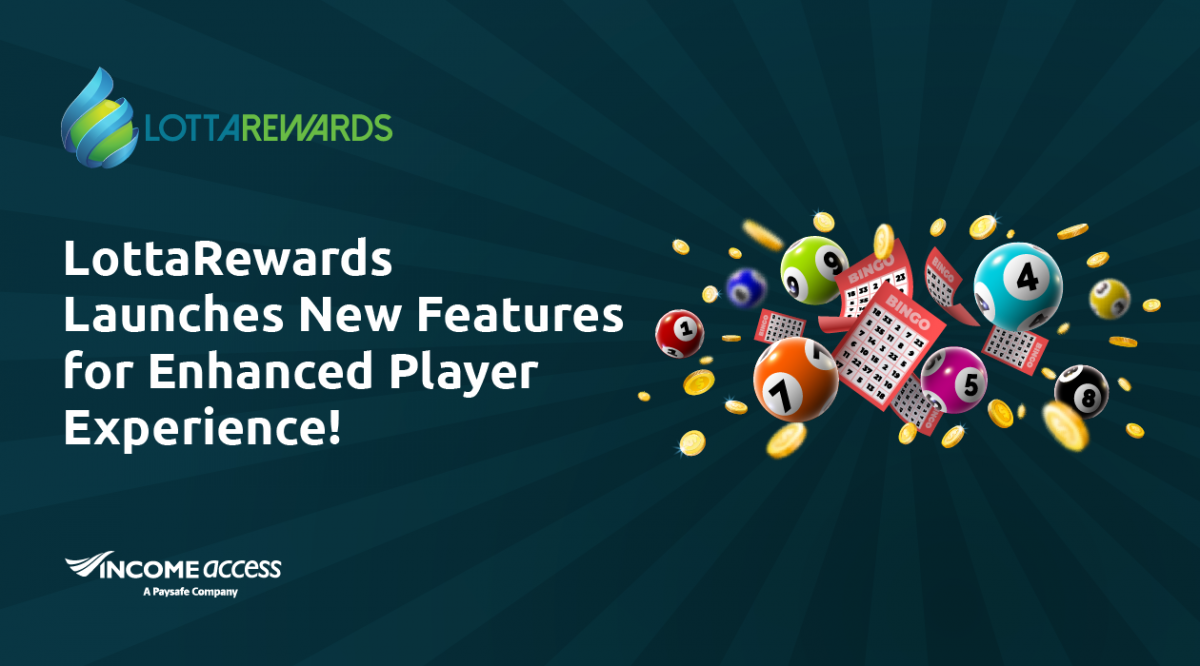 LottaRewards is thrilled to announce that they have taken their brand experience to the next level. Many features across the Lotto247 platform have been enhanced for improved conversions and customer lifetime value, leading to increased player engagement with more games and offers to choose from. Income Access has been providing its industry-leading affiliate tracking platform solution to LottaRewards, but we are also excited to share the expansion of the existing partnership, as IA will now be managing the LottaRewards affiliate channel. The affiliate platform offers affiliates a wide range of marketing and analytics tools, flexible commissions, detailed performance tracking and support from a knowledgeable team of industry veterans.
About Lotta Rewards
LottaRewards is the longest running and best lottery affiliate program in the industry. Their core brands Lotto247.com, PlayHugeLottos.com, GrandesLoterias.com and PlayUSALotteries.com operate in more than 100 countries, and provide support in 6 languages including English, Hindi, Spanish, Portuguese, Romanian and French. Their brands make it possible for players from all around the world to participate in the world's biggest lottery jackpots, including the famous US Powerball, Mega Millions, Mega Sena, Euromillions and more.
Brands and Products
Affiliates can promote the different LottaRewards brands based on their traffic and targeted markets. Lotto247's brand purpose is to serve up life changing fun for everyone and is positioned as an always-on, always open destination to try your luck, win BIG and live free. The site is slick and mobile friendly, offering a first-class lottery experience with a colourful twist. The brand also offers access to exclusive jackpots, a variety of payment mechanisms, continuous promotions, and generous giveaways.
PlayHugeLottos has been around for over 20 years and has built up a rock-solid reputation as a trusted place to chase the ultimate luxury lifestyle dream. The brand purpose is to help you dream bigger than ever before. The site has been designed to provide players with localized experiences and offers. Players won't find generic promotions or campaigns here, PlayHugeLottos.com is the embodiment of VIP treatment. They also offer GrandesLoterias.com which is specially for the Latin American and Spanish audience whereas PlayUSALotteries.com focuses on the world-famous US Jackpot draws and is popular in all ROW markets.
Player Opportunities
New players on Lotto247 and PlayHugeLottos are treated from the get- go. The Players get an opportunity to take advantage of the following promotions:
• 50% deposit bonus within 72 hours after their FTD
• Discounted entries to international draws and Cashbacks after depositing
• Best lottery odds, free lottery entries, access to special Superdraws
• Surprise gifts for simply signing in and much more.
The product portfolio is extensive and caters to any player repertoire. All brands offer Lottery Betting, hundreds of Slots from all the top suppliers, eScratches, Table Games, Live Dealer Casino, Keno and coming soon: Sportsbetting.