GIG ENTERS THE PAID MEDIA SPACE THROUGH FIFTH AFFILIATE ACQUISITION IN 2017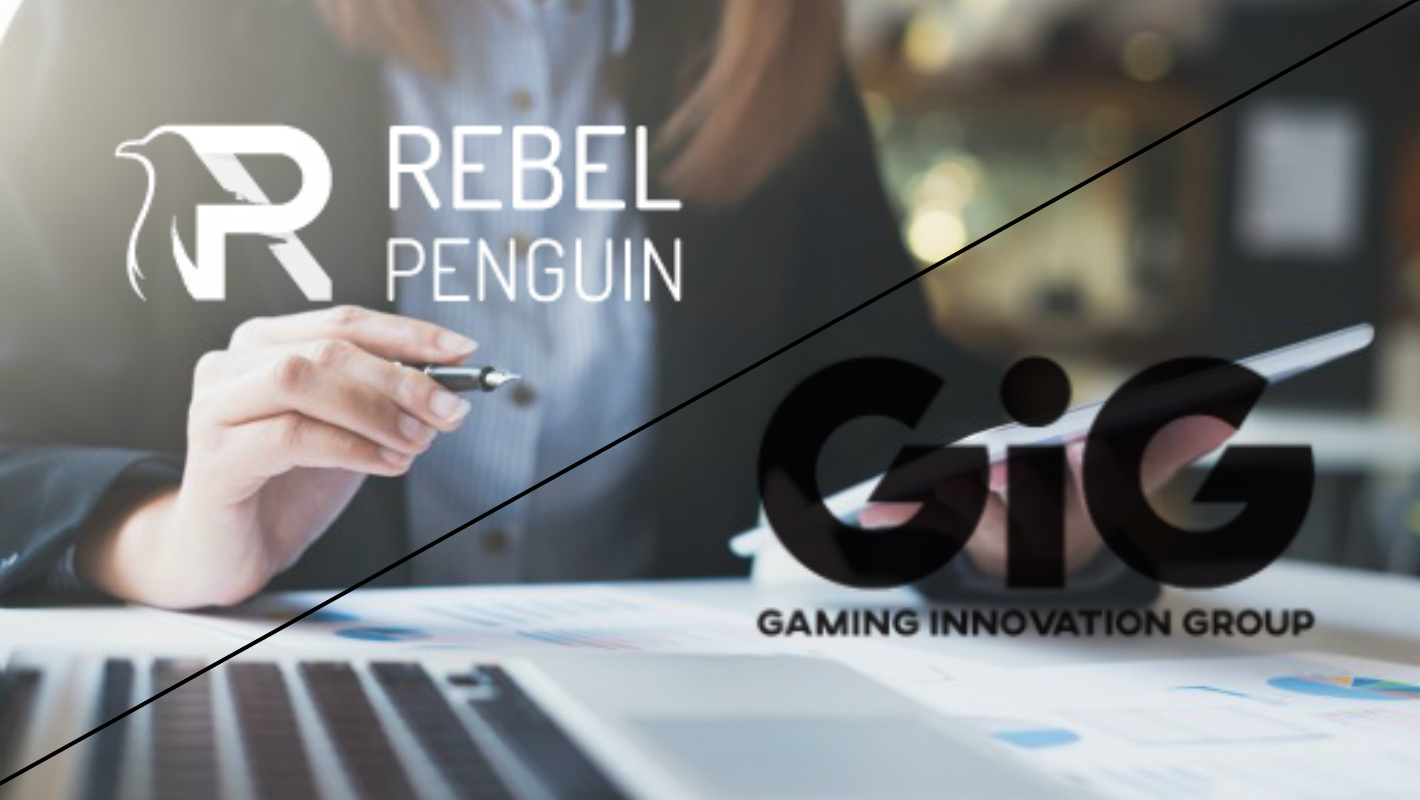 Gaming Innovation Group Inc. (GIG), has through its subsidiary GIG Media (formerly Innovation Labs), agreed to acquire the technology driven Danish performance marketing company Rebel Penguin for a total consideration of EUR 13 million. With the highly competitive and proprietary technology of Rebel Penguins GIG Media enters the paid media space, reaching distribution channels such as Facebook and Google. The acquisition positions GIG Media as a 360 degree digital marketing company, present in all major channels.
Important step enhancing GIG sportsbetting capabilities ahead of the 2018 World Cup
Since the foundation in 2007, Rebel Penguin (RP) has generated more than 155,000 paying customers to sports betting clients in UK & the Nordics. As such, the acquisition is an important initiative in GIG's strategy of enhancing its sportsbetting capabilities ahead of the 2018 World Cup. RP has so far not approached the casino market where GIG has a leading and rapidly growing presence. Thus, the casino segment represents an attractive and untapped potential.
RP will provide an increased volume of new players into GIG's eco-system and benefit all of GIG's business areas. RP's in-house affiliate agency will add valuable technological and strategical knowledge to GIG's B2C and B2B gaming operators. Cost synergies are estimated to be at least EUR 1 million per year. In addition, Rebel Penguin will add significantly to GIGs revenues.
Rebel Penguins annual revenue run-rate is approximately EUR 6.8 million, with a corresponding EBITDA of approximately 2.3 million. Rebel Penguin is based in Copenhagen with more than 30 employees. All staff will be retained.
GIG CEO Robin Reed: This milestone strengthens our position across three main areas.
CEO of GIG, Robin Reed comments: "This is another milestone for GIG Media. Through this acquisition, we will reach millions of monthly ad placements throughout major distribution channels such as Facebook and Google. We strengthen our position in three main areas: paid media, regulated markets, and sports betting. For sports betting operators we increase traffic driving capability significantly. Finally, we bolt on Rebel Penguins proprietary technology to our platform and add 30 highly competent marketers."
The acquisition will be settled with EUR 9.1 million in cash and the balance in 7,165,000 GIG shares. The shares will have 12 months lock-up. GIG will use its treasury shares, and the outstanding number of shares in GIG, 896,656,266, will not be changed following the transaction. GIG will decrease its holding of treasury shares from 7,165,000 to zero, or from 0.80 % to 0 % of the outstanding shares. Closing is expected in September 2017.
GIG's subsidiary GIG Media is a fast-growing online marketing company for iGaming. It refers paying users to B2B clients primarily on perpetual revenue share agreements. It sources these paying users by obtaining competitive rankings for high-value keywords in search engines through SEO (search engine optimization), generating traffic to owned websites. These websites have guides and quality content for the gaming industry and serves as paths to operators. GIG Media also refer paying users through data driven media buying techniques.
About GIG
Gaming Innovation Group Inc. is an emerging gambling solutions and interactive entertainment provider. The Company offers cutting-edge cloud-based services and B2B performance marketing, and owns B2C gambling operators offering games from the best-of-breed suppliers across the online sports betting and casino industry. Gaming Innovation Group operates out of Malta and is listed on the Oslo Stock Exchange under the ticker symbol "GIG".
Double Up Media announces relaunch of Best Bingo Websites online bingo comparison site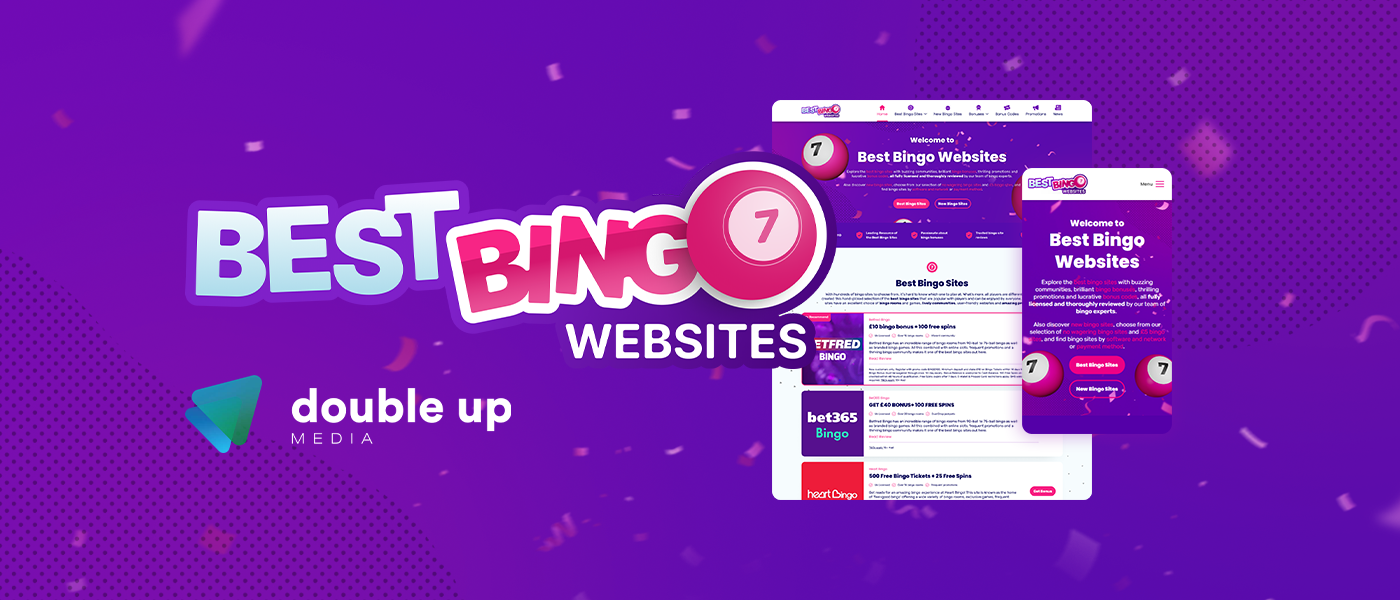 Nottingham-based affiliate marketing agency Double Up Media has announced the relaunch of one of the UK's most popular comparison websites, Best Bingo Websites.
For more than a decade, Best Bingo Websites has been consistently rated as one of the best comparison sites for online bingo players, enabling them to find the best value bonuses, promotions and UK-licensed bingo sites.
The newly relaunched Best Bingo Websites brings together the trusted reputation of this much-loved brand with Double Up Media's web development expertise and in-depth experience in online gambling affiliation.
The site redesign has been 12 months in the making and takes a player-centric approach. The new layout has been designed in a logical way with a close attention to UX, enabling players to find exactly what they want, quickly and easily.
The new site is also packed with fresh, fun and well-researched content, including in-depth game and bonus guides. All bingo site reviews have been overhauled to give players even more information, helping them to make an informed choice when looking for the perfect place to play.
The vision of Best Bingo Websites is to be the number one online bingo comparison site. In keeping with this aim, the revamped site now has an increased selection of the best UK-licensed bingo sites, offering excellent value for players. Top brands currently available on the site include Bet365 Bingo, Betfred Bingo, Heart Bingo, Mecca Bingo and Tombola to name a few.
Double Up Media's commitment to responsible gambling means Best Bingo Websites includes extensive guidance about Safer Gambling resources and tools, including links to responsible gambling organisations, such as GamCare, Gamble Aware and GamStop.
Director of Double Up Media, Pavlos Sideris, said: "We're delighted to be relaunching such a well-respected bingo comparison website. Best Bingo Websites visitors are sure to love the bold redesign and insightful new content, which includes in-depth reviews of even more of the UK's best bingo sites. We are fully committed to offering bingo fans the most comprehensive, trustworthy and responsible online gambling resource, ensuring they have all the information they need when deciding where to play."
BettingLadies.com Launches Sports Betting Industry's First Affiliate, News and Content Site For All Sports, For Women – By Women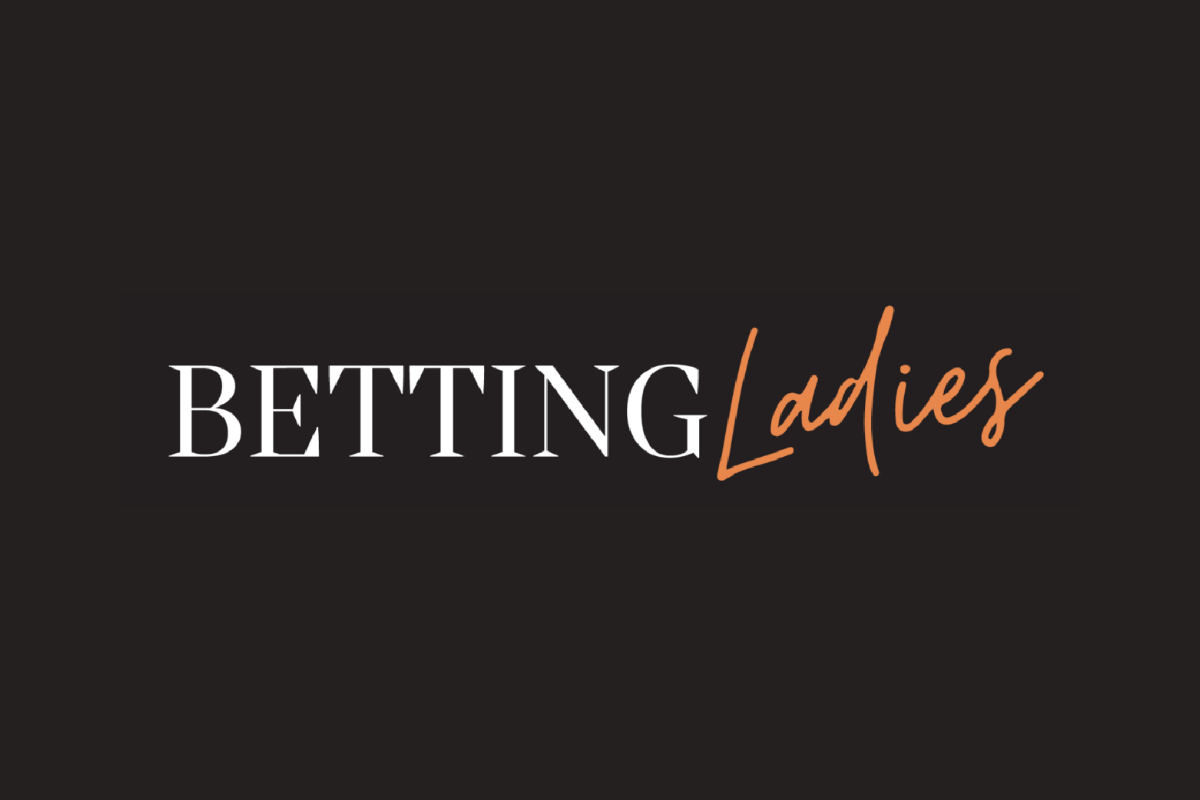 BettingLadies.com, the first sports betting affiliate and content site for all sports written by women, for women, announced it has officially launched its public-facing site. All content on the site is written, created and produced by women content creators to explicitly provide sports betting news, information, odds and statistics for women bettors of all skill levels.
While most sites which target the women-bettor demographic segment their offering by exclusively discussing women's sports, BettingLadies.com differentiates itself through the discussion of both women's and men's sports. This mixed approach to female-targeted content enables bettors to participate in and enjoy wagering opportunities around dominant leagues such as the NBA, NHL and MLB, while also embracing the emerging market of women's sports betting.
"The genesis of BettingLadies.com is about making sports betting more accessible for women. I looked for content to help educate myself as a bettor, but found the majority of resources were clearly created to be consumed by a male audience," said Val C. Martinez, CEO and founder of BettingLadies.com. "Multiple studies have found that nearly a third of the betting market is women, however the opportunities for female-centric content have been limited. While there are women content creators in the market, I strategically saw whitespace and wanted to create a new space where bettors could consume content from like-minded female sports fans, as well as build a platform where female creators can find a voice in the emerging sports betting market."
Martinez brings more than 20-years experience as a banker and financial executive, leading large business groups in major financial institutions, to her role as founder of BettingLandies.com.
In addition to daily news from the sports world and daily betting lines, BettingLadies.com currently hosts the following signature elements:
 BettingLadies.com Community – Sign up and meet, interact and discuss betting with like-minded women.
Lady Locks – Daily videos provide insights and betting information on the day's biggest sporting events.
Betting Guides – Educational videos, tutorials and how-to's for all betting skills from beginners to the advanced.
Tarot Reading – A fun free-to-play game for users to get their fortune on different sports betting experiences.
The site's most noted content creator is a professional wrestler and sports broadcast talent Danielle Kamela. In addition to writing for BettingLadies.com, Kamela creates the site's signature digital asset, the daily "Lady Locks" series, which posts to Instagram, Facebook and Twitter.
"What drew me to working with BettingLadies.com was Val's vision to create an approachable, judgement free and inclusive community, built on educating and supporting the growth of women bettors across the country," Kamela said. "As a fan and bettor of all sports, Lady Locks provides me the opportunity to be flexible in the content I create, moving seamlessly from NBA to MLB games and NFL games in the fall. I'm excited about the future of this site and giving a voice to women bettors."
In addition to Kamela, BettingLadies.com has plans to expand to more than a dozen featured personalities in the coming months.
"Beyond the launch, our goal is to evolve BettingLadies.com to be synonymous with the betting experience for women. We'll soon begin creating in-person regional betting events based on the growth of our community," said Martinez. "We're continually looking for new affiliate partners, as well as voices and creators, to scale and expand our content to new mediums, social platforms and sports. As a true first mover in this category, we see nothing but potential for the future of women sports bettors."
Vahe Khalatyan appointed new PartnerMatrix CEO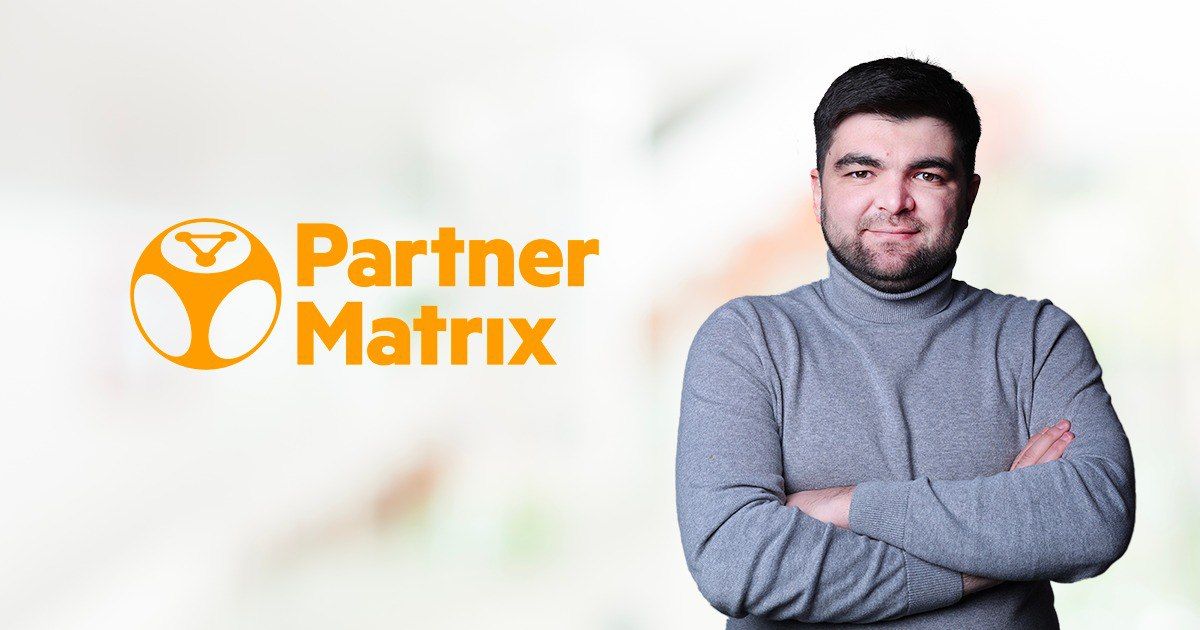 PartnerMatrix, an award-winning affiliate software provider in the iGaming industry, is proud to announce the appointment of Vahe Khalatyan, previously PartnerMatrix Chief Technical Officer, as its new CEO.
Since day one, Vahe has played a crucial role in the development and success of PartnerMatrix in the last eight years, proving to be a key asset and leader within the team.
His appointment follows the recent departure of previous CEO and co-founder Levon Nikoghosyan who left the business to pursue his own personal projects.
Vahe Khalatyan, CEO of PartnerMatrix, said: "I am excited to take on this role and lead PartnerMatrix into the future. I have been with the company since day one and have developed a deep understanding of its operations and the market.
"In 2023 we will continue to lead the way in iGaming affiliate marketing and focus on new tools and updates for affiliate security, providing a bespoke approach to every client."
Ebbe Groes, CEO of EveryMatrix, added: "Vahe takes over the position with a wealth of knowledge about the company and the industry and has some exciting, innovative ideas he will implement in the months to come.
"This is a significant step, both for Vahe and PartnerMatrix, and I'm delighted he has stepped up. This is fully deserved and I'm confident his efforts, ideas, and skills will continue to bring great success to the company and the group."
PartnerMatrix was awarded Best Affiliate Software at the EGR B2B Awards 2022, demonstrating its commitment to providing the best solutions in the industry. Under Vahe's leadership, the company will continue to innovate and provide exceptional services to its clients in the iGaming sector.