Affiliate Interviews: Nina Sparv of Nya-casinon.org (Epicorns)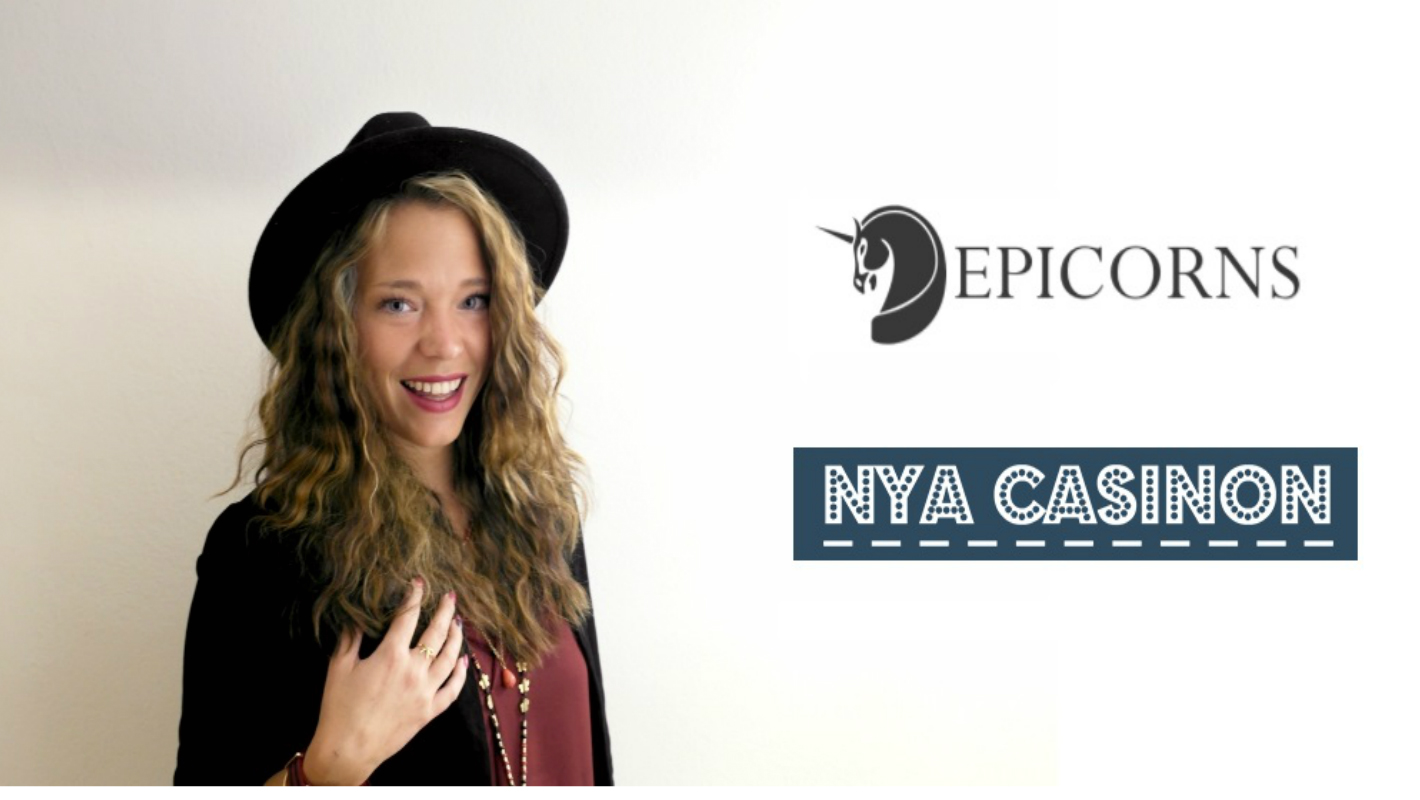 Name: Nina Sparv
Age: 29
Hometown: Vasa (Finland)
Living in: Andorra
Favorite Food: Seafood, I guess I´m not allowed to answer wine here, am I?
Profession/Job title: CMO & Co-founder at Epicorns
GAV: Hello Nina, first of all tell us and our readers as well a little bit about yourself, we want to know who Nina really is? How did your career start in the industry? Since when are you active at Nya Casinon?
NS: I`m born in Vasa, a small city in the west coast of Finland. It´s a two-language city, so I actually speak Swedish with my family instead of Finnish. An interesting fact that many people might not know about Finland. I kind of ended up in the industry pretty randomly, I was tired of Finland and I was searching for some new adventures. In the same moment, my previous boss in Finland asked me if I would be interested into moving to Cyprus. He had a friend that was working as a CEO for a gambling company that needed a copywriter for both Swedish and Finnish content so he thought I might fit, since I also happen to love playing slots. I had no experience in the industry, but I liked it a lot from the very beginning. After working as a copywriter / content manager for one year, I got promoted to Business Manager, where after I was responsible for the business development of 3 separate casino brands in several different markets. The company was fairly small, so it was great that they gave everyone so much responsibility, since I learned a lot during the 1,5 years as a Business Manager. Without that experience, I wouldn't probably be where I am today. Many people say you shouldn´t mix work and personal life, I couldn´t quite live up to that, since that´s exactly what happened in Cyprus, I met my soul partner Jaume at work. We moved together and after a while we got tired of Cyprus and moved to Andorra to set up our own affiliate company and online marketing company. It sounds easy and fast, but there was a lot of sweat, tears and endless amount of work before the company first of all, was setup, and second of all, before the sites actually started generating money.
GAV: We know that you're also active at an international online marketing company, tell us all about it?
NS: Epicorns (our company) was first setup as an online marketing and consultancy company to be able to generate income, that we later could use on investing in our affiliate sites. We have been doing a lot of consultancy and online marketing services during the last year to generate income, such as SEO, web development and content writing. Now that our affiliate sites have started to generate money, we don´t focus much on promoting our online marketing or consultancy services, but it´s always good to have them as a backup plan.
GAV: Since there are thousands of websites and portals in this niche out there, where do you think nya-casinon.org stands now and what is that plus that the other portals don't have?
NS: First of all, the Swedish market is very competitive, and it´s difficult to compete against all the giant affiliate companies nowadays. That´s also why we´ve decided to focus on a small niche within the market, which is new casinos, where we should be able to reach some of the top positions in Google with the great domain that we have. It´s still a very new website, and it will probably take some time for it to jump higher in the rankings, but we´re working hard with the content and the SEO constantly.
GAV: Next to the swedish market which market do you target?
NS: With nya-casinon.org we naturally only target the Swedish market, but we have in total around 150 websites targeting a lot of different markets. Currently we´re focusing mainly in the Finnish, Swedish and Spanish markets, but we also have websites in Norwegian, German, English, Portuguese, Italian and French.
GAV: How do you see the online casino market/industry at this moment?
NS: I don´t think it´s needed to say, but it´s a very competitive industry, although it´s still a fairly new industry. Every time it´s getting more difficult and it´s taking way longer time to be able to reach high rankings for the websites. There´s new affiliates sites and casinos launched every month, so you must keep up with the speed if you want to be in the game. Before you could basically rank a website with few pages and some blogposts, which nowadays is barely impossible.
GAV: Is it hard for a woman in this industry, which are the advantages and disadvantages?
NS: I don´t see it hard as a woman to be in this industry, we´re obviously not the majority, but there´s a lot of professional women within the Igaming industry. I wouldn't say being as a woman is any different from being as a man in the industry, neither do I have any advantages or disadvantages to mention.
GAV: In your opinion what are the strong points of nya-casinon.org and what makes it stand out from the other niche websites?
NS: Since I write most of the content myself, I would say unique content and up to date blogposts for the users about the latest promotions and news.
GAV: We have browsed your website and found some great quality content. Are you writing it by yourself or do you have a team of people writing for you?
NS: I try to write as much as I can myself, but since we have already a lot of websites in both Swedish and Finnish, it´s difficult to keep up with everything. Last year I was writing for all the websites, but now there´s too much work in other parts of the websites to be done. The blogposts and news I always write myself, but for the rest of the new content I have 3 freelance content writers helping me out, one in Sweden and two in Finland.
GAV: How about the online marketing and SEO of your website, how many team members do you have, let us in on a new trend that you guys are following?
NS: In the marketing and SEO, we´re in total 3 people, and we try to divide the workload by markets or countries, where I usually work with the Swedish and Finnish markets. I would lie If I say that we have some awesome new trend that we´re following, it would sound cool though. Our main target right now is to keep on doing what we´re doing, and keep growing the sites with great content and good links.
GAV: How do you manage to keep all the website fresh and relevant, when a lot of fluffy and nonsense appear on the Internet non-stop?
NS: Since I write most of the blogposts and news myself, it´s not that difficult. I check the news within the industry daily and scrolling through all the available promotions and offers few times a week to be able to write about interesting topics for the users.
GAV: We know for sure that you receive messages from Affiliate Managers on a daily basis showcasing their best products. You, of course select them by the brands they work with. What are your thoughts on how a real Affiliate Manager-Affiliate relationship should be built, and how not?!
NS: Nowadays it depends a lot, since there´s these huge affiliate companies but also small startups like us, so of course the relationship with the affiliate managers is not the same for both. I prefer to work with affiliate managers that are genuinely interested in our business and in us, not just interested in how many players we can bring in one month. We have a lot of affiliate managers that have helped us, and have been interested in us, from the beginning, although we weren't able to bring much players. These are the relationships that later have turned into friendships, which I think is a beautiful part of the business.
GAV: How do you see the future of the online casino/gambling industry? For instance, will it become a truly global phenomenon?
NS: After visiting Las Vegas this month, I think that the gambling industry will for sure always exist. It provides a bit of excitement to the everyday life for a lot of people. Gambling is already very popular in many places all around the world, so I´m sure it will at some point become a truly global phenomenon. About the online casino business, I think it will become more and more regulated for each year in the countries, but that it will surely always exist.
GAV: How about the swedish market, and the Nordic market, it has seen a huge growth?
NS: Gambling, Poker and Betting is something that have been advertised in the Nordics already for years, so I would say that the Nordics (Finnish people specially) are gamblers by nature. You can´t even step into a food shop without seeing slots and huge lottery jackpots. The "Boom" of the Nordic markets happened already some years back, but there´s constantly entering more and more players due to new younger generations and new innovative marketing campaigns.
GAV: Tell us one change that you want to see in the online casino industry?!
NS: Trust. In countries like Malta, UK and Sweden for example, the casino industry is a normal everyday business. But in many other countries the casino industry is even illegal, although betting and sports is very popular for instance. This is one of the reasons this business is still seen as a bit "dirty" and "not reliable", although the people like me for example, are doing normal online marketing stuff, just like any other person working in an online focused business.
GAV: Do you have any advise you would like to offer to newbies who are looking to venture into this majestic industry!?
NS: Patience. It will take time, a lot of work and knowledge before you´re able to make a living out of this business on your own.
GAV: How about iGaming or affiliate conferences, do you attend any of them? If so, which one is your favorite and what is your most fun experience? Did you attend the Nordic Affiliate Conference?
NS: I love going to the conferences, I think it´s because I´ve never actually lived in a place where the business is based and where there is a lot of people from the business to talk with, on every day basis, like in Malta for example. The conferences are the only time I have a chance to catch up with friends and colleagues within the business. I would say my favorite conference is the iGB, Berlin Affiliate Conference that I´ve attended a couple of times. This year we haven´t had time to join any conference yet, unfortunately neither the Nordic Affiliate Conference. But we´re heading in September to the Affiliate Grand Slam in Bucharest and in November to SIGMA in Malta.
GAV: What do you think the chances are for Eastern Europe to become a potential gaming hotspot in the near future? Where do you think the region must improve upon?
NS: I´m pretty sure it will become a gaming hotspot, there´s a lot of potential traffic, but it´s still not very popular.
GAV: Where would you like to travel in Eastern Europe, any favorite country or region?
NS: Oh that´s a difficult question, there´s a lot of cool and beautiful places in Eastern Europe. I would like to travel to Romania and Czech Republic since I haven´t been there before. Now we will visit Bucharest in September since we´re attending the Affiliate Grand Slam conference. If I must pick a favorite country I would pick Poland, although I like Estonia a lot as well.
GAV: Where you wouldn't want to travel in Eastern Europe 🙂 ?
NS: Travelling and exploring new places is awesome, so it would be wrong if I said I didn´t want to travel to some specific place.
GAV: How about a favorite celebrity or a mentor, do you have one?
NS: I have a lot of favorite celebrities, mostly YouTube stars, especially Pewdiepie and a famous Spanish youtuber: AuronPlay. I also like the Spanish president Rajoy, he´s just too funny with his comments that doesn't make much sense most of the times.
I also have to mention Jaume (my better half) here, since he has been a very big influencer and mentor in my life since the first day we met.
GAV: Tell us your opinion about the Gambling Affiliate Voice?
NS: It´s a good and important iGaming magazine, since I like to keep up to date what´s happening within the business I try to check the website few times a week. There´s a great variety of different news and updates which I usually find very interesting and worth reading.
GAV: Nina, thank you for the interview, if you have any news to share just let us know! We wish you guys all the best!
If you would like to suggest subjects for future affiliate interviews, send your suggestions to: [email protected]
ReferOn celebrates SiGMA presence with 5 Star Award!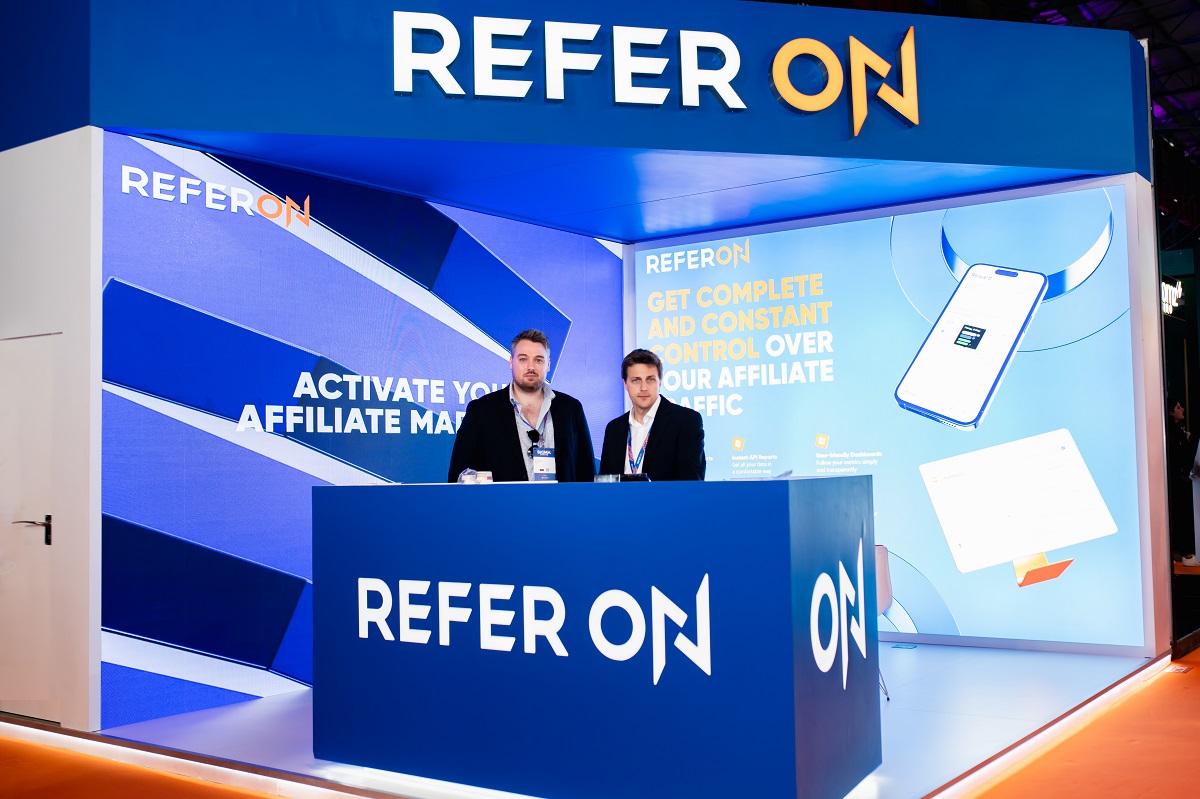 SiGMA is time for celebration as ReferOn wins Rising Star of the Year award from 5 Star Media!
ReferOn, the state-of-the-art affiliate management platform for the iGaming industry, celebrated its first presence at SiGMA Malta Europe with numerous partners and client meetings and is delighted to announce that it won the Rising Star of the Year award from 5 Star Media for 2023!
Exhibiting at an iGaming conference and expo for the first time since launching in February, ReferOn welcomed clients and prospects at its stand and showcased the Rising Star of the Year award it won from 5 Star Media's Starlet Awards.
David Harris, Tech Team Lead at ReferOn, commented: "SiGMA Malta Europe was a fantastic event for ReferOn. The event was not only valuable for the significant potential arising from the meetings held, but also because SiGMA fosters an environment where like-minded individuals can deeply understand the market and discuss all its aspects in an ideal setting. This can be in relation to the iGaming market's weaknesses or areas for growth and it generates a continuous flow of ideas for improvement on all sides. ReferOn was no exception to this and this gave us plenty of food for thought to grow into 2024."
ReferOn's platform is focused on ease-of-use, speed and leveraging its state-of-the-art technology for the benefit of affiliates. By joining the platform, affiliates benefit from ReferOn's brand new features such as Dynamic Reporting, user-friendly dashboards and Instant API Reports.
Boomerang Media is the Best PPC Affiliate at SiGMA Europe Awards 2023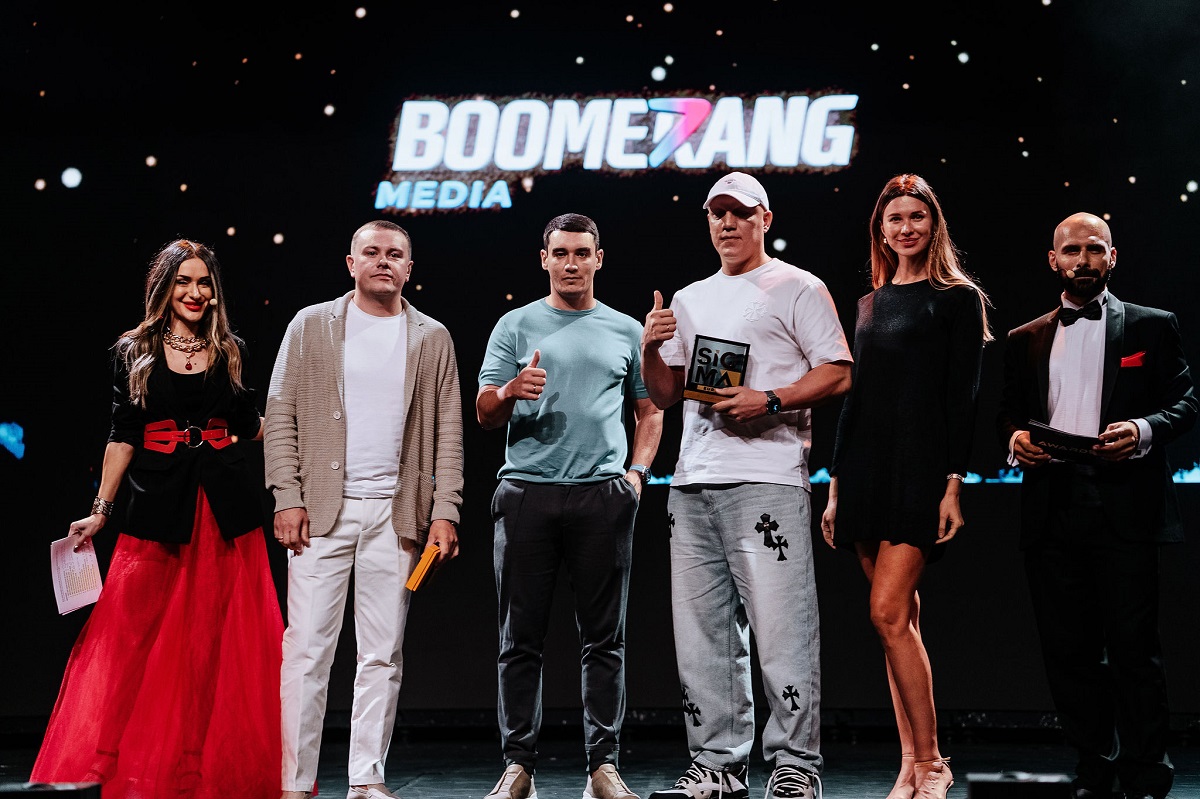 Boomerang Media claimed "The Best PPC Affiliate" nominee at the recent SiGMA Europe Awards 2023, reinforcing its position as an industry leader
Boomerang Media, part of Boomerang Partners, won "The Best PPC Affiliate" at the SiGMA Europe Awards 2023, demonstrating its competitive strength among top industry players. The award ceremony was held on the opening day of the SiGMA Europe Malta event on November 14. Boomerang Media was honored after an open vote and jury decision, beating out fellow nominees Identi and RevenueLab.
"We are thrilled to have secured this prestigious SiGMA Europe award this year," said Vitalii Prokofiev, CEO of Boomerang Partners. "It validates our team's dedication and commitment to offering best-in-class experiences tailored for each market we operate in."
Not just a contender for prestigious awards, Boomerang Partners has also appointed its leading brand – Boomerang Sportsbook, a sponsor of the 'Best East Europe Affiliate 2023' category. This underscores their commitment to emerging European markets. With a strong presence in these regions already, Boomerang offers affiliates extensive opportunities to expand globally, including into both Europe and Latin America.
"We applaud Boomerang Partners's dedication to expanding across Europe and beyond," Denis Dzyubenko, CIS Region Director at SIGMA Group. "Earned win for Boomerang Media in the "The Best PPC Affiliate" nominee and Boomerang Partners's sponsorship of the "Best East Europe Affiliate" category demonstrates a strategic understanding of key growth regions and a commitment to supporting the entire ecosystem. Operators like Boomerang, who foster industry development while delivering innovative platforms, are vital to our sector's success".
SiGMA Europe is a premier global gaming event and forum for industry experts and affiliates. It convenes over 800 sponsors, 200 exhibitors, 200 speakers, and 25,000 delegates to discuss gaming trends, share ideas, and network. SiGMA has raised over €300,000 for charity since 2020 through its global events. For 2023, the SiGMA Foundation aims to launch significant initiatives, including an educational facility in Ethiopia for 1,000 students, two Camino de Santiago hikes with €70,000 targets each, summiting Mount Toubkal, and continuing the Kilimanjaro Challenge, which has raised €1 million since 2004 – all guided by principles of transparency and impactful philanthropy.
"It's great to be recognized by the industry's best. We are glad that our initiative to develop professional sports around the world did not go unnoticed," stated Vitalii Prokofiev, CEO of Boomerang Partners. "We will continue to push the envelope and deliver the best products in our categories experience globally." At the SiGMA Europe in Malta, Boomerang Partners is represented by the booth of its flagship brand Boomerang Bet.
SPOTLIGHT SPORTS GROUP NAMED AFFILIATE OF THE YEAR AT THE EGR OPERATOR AWARDS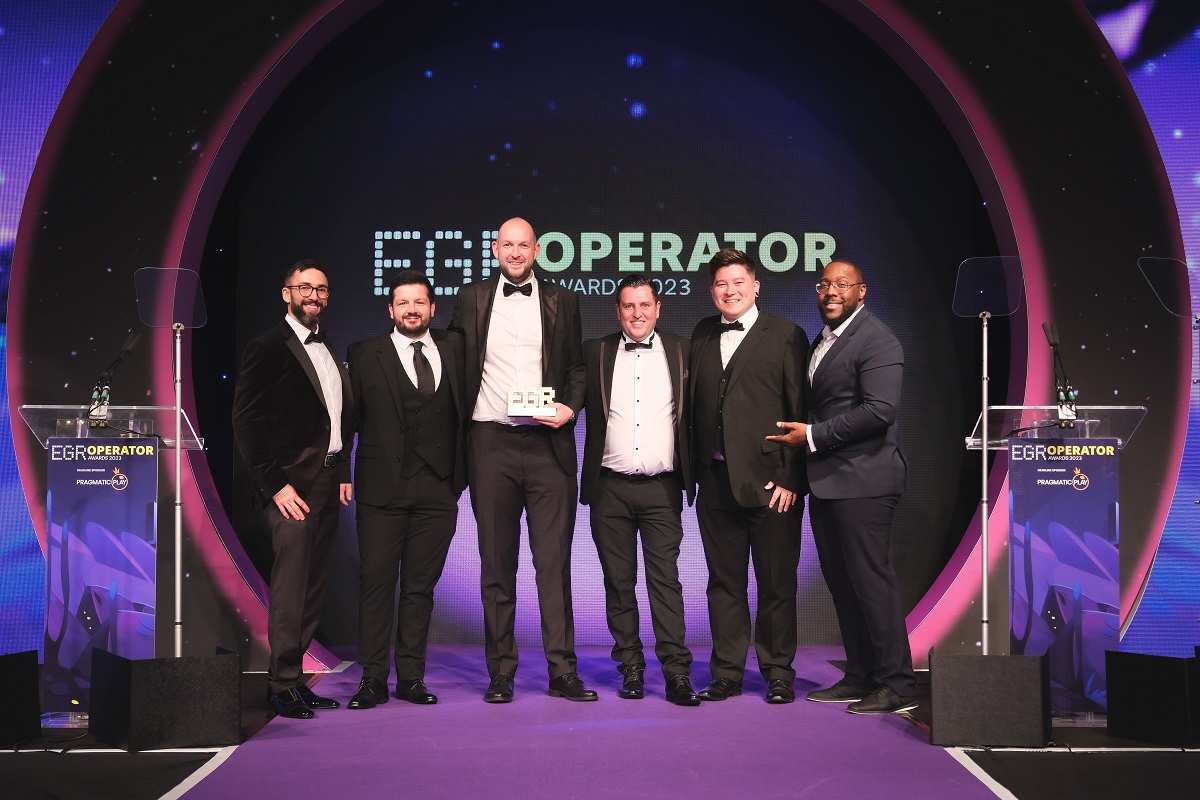 Spotlight Sports Group Triumphs with the Affiliate of the Year Award, Solidifying Position as Industry Leaders
Spotlight Sports Group (SSG), a world-leading technology, content and media company specialising in sports betting, was named the winner of the EGR Operator Award's headline category, Affiliate of the Year. This achievement underscores SSG's successful development and growth of its four leading sports betting affiliates.
The winning submission included data on differentiation and quality of offering, quality and scale of traffic, audience growth innovation and strong partner relationships, including a particular focus on the promotion of safer gambling measures.
The Affiliate of the Year award is the first award that SSG has received recognising the success of its affiliate brands on a global scale. In the UK, SSG is led by the Racing Post, which is the unrivalled leader in horseracing news and tips, in addition to being the largest horseracing affiliate in the world.
In North America, SSG's flagship brand is Pickswise, which has grown the largest audience of any affiliate launched in the market since the repeal of PASPA in 2018.
Spotlight Sports Group also owns and operates leading affiliates, myracing and Free Super Tips. Myracing is a trusted resource for every horseracing and greyhound race in the UK and Ireland. Free Super Tips specialises in providing football tips for matches and leagues around the world and has developed large audiences in the UK, Ireland and other regulated markets globally.
Combined, the four properties provide operators with a hard-to-match combination of platforms that boast extensive and loyal audiences in a variety of markets.
Discussing the award win, Spotlight Sports Group's Chief Executive Officer, Mark Renshaw, said: "We are thrilled to have won this award from EGR. In addition to it being an especially prestigious award, it is something that our entire company can take pride in and look to as proof that our hard work is being recognised by our industry peers. The award win helps solidify SSG as one of the few super affiliates in the industry as all of our affiliate brands have taken major strides forward in the past year by growing their audiences and increasing engagement.
He continued: "We are also honoured that this is our second industry award win of the year from EGR, following being named winner of the Sports Data Supplier award at their B2B ceremony in June. We look forward to continuing to go above and beyond the odds for our audiences and unlocking audience value for our partners through all of our products and services.''
The EGR Operator Awards winners were announced on Thursday, 26th October, at the Grosvenor House in London.