Affiliate Interviews: Lee James Gwilliam OnlineCasinosVegas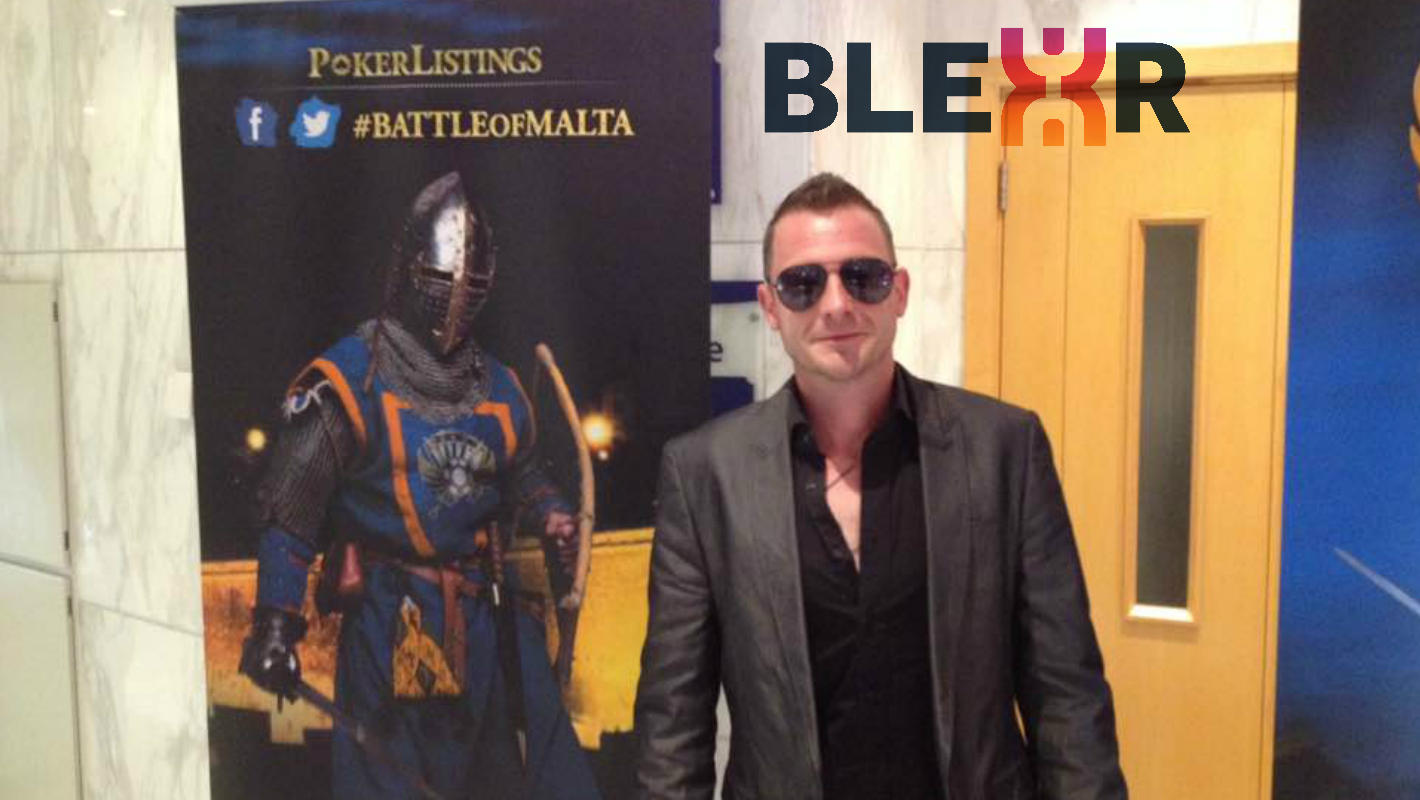 Please meet Lee James Gwilliam, of OnlinceCasinoVegas and Commercial Manager at Blexr Ltd!
Name: Lee James Gwilliam
Age: 35
Hometown: Middlewich, Cheshire, UK
Living in: Sliema, Malta
Favorite Food: Steak
Must Read Book: East of Eden, John Steinbeck
Profession/Job title: Commercial Manager
GAV: Hello Lee, first of all, tell us and our readers as well a little bit about yourself. How did your career start in the industry?
Lee: I ended up in gambling quite by accident! Despite being a keen poker player, I had no ambitions to work in the industry. I'd been involved in online marketing and affiliation in other sectors for many years and semi-retired with my own retail operation to Malta in 2011. A few years ago, I found myself needing to get a 'proper' job again and being in Malta, iGaming seemed a good fit with my e-commerce and content background.
GAV: We know little about Blexr other than it is an international performance marketing company, tell us all about it?
Lee: We've always preferred to be a private company, small but with a big footprint. We've various product verticals across casino, sportsbook, poker, bingo and financial services. I've actually just got back from the EGR Power Affiliate event at Goodwood where we are now ranked in the top 50 affiliates worldwide, in fact, top 10 in some of our niches.
The website you contacted us about, OnlineCasinosVegas, or OCV as we call it in-house, was an acquisition made by us rather than an in-house product. It's one of our smaller properties but not to be underestimated. We bought it last year as part of a wider network from a very well-known UK affiliate and seasoned gambler.
GAV: Since there are thousands and thousands of websites in this niche out there, where do you think OnlineCasinosVegas.com stands now?
Lee: What makes OCV stand out, is the very thing that made it attractive as an acquisition. So many modern affiliate sites offer just basic cookie cutter content, OCV was written by a professional gambler and although the design might be a little antiquated to modern eyes, it's incredibly knowledge driven throughout. This shows through in the quality of the site's audience and we think this will become even more important in the future. Serious gamblers want serious content.
GAV: How do you see the online slots market/industry at this moment?
Lee: More competitive than ever. Just a few years ago a few some companies, such as NetEnt, were miles ahead of the other developers. Now, you have a whole host of bespoke operations offering great game content and with VR and skill based games on the way these are very exciting times for both the industry and players alike. Sports betting too, with expansion into E-Sports and other niche areas is far more diverse than ever before.
GAV: How did you start and most of all what bumps did you have to overcome at the beginning?
Lee: Once, Blexr was a small affiliate like thousands of others, with a simple poker rake back site. This was successful and led to further acquisitions. The founders have been very careful to re-invest in both the company and its employees which has allowed us to grow to where we are today. Outside of the challenges faced when any affiliate business becomes 'a real company' rather than a small team, the biggest roadblocks were managing our migration into a full performance marketing operation instead of 'just' an affiliate.
Before several of the modern 'super affiliates' landed, affiliate operations simply didn't have such a wide remit and there was no model to copy for structure. Building such a structure from scratch is a challenge that many have failed, fortunately, we didn't. As a result, we now offer consulting in CRM, market research, marketing, affiliation and brand launch in addition to the direct acquisition that a stock affiliate provides.
GAV: We have analyzed OCV and found some great quality content. Are you writing it by yourself or do you have a team of people writing for you? How many slots are there on your website? How about the your news section?
Lee: The nature of my current role sadly prevents me from contributing as much to content as I once did though I still mentor one of our writers and do a little key content to keep my hand in and stay match fit. We've a writing team of more than 40 people across the network and they are looking to add more slots to OCV in the coming months in addition to the several hundred already on the site. We've also been expanding the detail in some of the older articles and written some in depth guides for skill based games. The news section has fallen a little by the wayside in recent times but we hope to turn that back into an active blog in the future once we've dealt with all the existing articles.
GAV: How do you manage to keep the content always fresh and relevant on your website, when a lot of fluffy and nonsense appear on the Internet on a daily basis?
Lee: Hire experienced, well-trained and knowledgeable writers and then pay them well. Really, it's not that hard when you break it down. A number of slots sites are just concerned about being first to market, they don't even play the games they are reviewing, they write a preview based on a few screenshots available before launch. Whenever we advertise for a new writer we are inundated by 'content-writer' CV's who've been working in the industry for years just on the basis they were native speakers. That isn't enough if you want deep value content. It's like auditioning for the national football team because you own a pair of boots and can kick a ball. Writing is a profession like any other and you want the best professionals who have put years into their trade.
GAV: With all the Google updates that we've all witnessed how do you guys approach SEO, content and of course generating good traffic?
Lee: Google is being very helpful to us just lately with its move towards prioritising 'value' based content. Fluff is yesterday's content, just being first to write on a subject is barely enough to get you there and certainly isn't enough to keep you there. The same applies to SEO, spam is dying, both content and SEO must be top notch for you to rank for good keywords and bring in good traffic long term. Things are biasing more and more to user value and this can only help people who are trying to do the job right. I'm not saying there aren't plenty of tips and tricks or shortcuts still out there, but, the fundamentals are becoming ever more important.
GAV: We are pretty sure that you receive messages from Affiliate Managers on a daily basis showcasing their best products. You of course select them by the brands they work with; but what are your thoughts on how a real Affiliate Manager-Affiliate relationship should be built?
Lee: Literally hundreds, by 9 AM any given day my skype looks like a Christmas tree! A good AM(affiliate manager) will earn their employer a fortune, a bad one will cost them the same. It would terrify some operators to know how much an AM has potentially cost them at one point or another because a relationship went sour. That said, affiliates have a responsibility to try and help bridge the communication gap too and help AM's gain experience.
I've accepted a speaking position at a conference later in the year on managing affiliate relationships from our point of view and am starting a LinkedIn series next week called 'Friday frustrations' to try and get some things out there from the affiliate standpoint. It isn't fair that affiliates complain about the ways AM's approach them and deal with them when they aren't making any attempt to feed back the data – we want to do our part in correcting this and contributing to the industry.
GAV: Which markets do you target at this moment and are you planning to break in into emerging markets?
Lee: We are already a global network, with our reach approaching triple digits in terms of the countries we target for. That being said, we think emerging markets and newly regulated markets should be the big focus for affiliates and operators alike.
GAV: How do you see the future of the online casino/gambling industry? For instance, will it become a truly global phenomenon?
Lee: I think my point above indicates that to be so! Yes, some countries are way behind and others have stumbled due to regulatory processes but this will be and, in many ways already is, a global business.
GAV: Tell us one change that you want to see in the casino affiliate ecosystem?!
Lee: Proper affiliate software between the affiliate and the operator. Transparency is the first step to rebuilding trust on both sides of the gambling industry and neither party can optimise their business with each other properly without full accurate data sets.
GAV: How about the UK market, is there still place to grow, what is your position?
Lee: The UK is one of the hardest markets out there right now amongst the premium countries. The existing, and future regulations facing both operators and affiliates only adds to the difficulty. However, this also creates opportunities for those companies which can navigate this and create stable, sustainable business models. It will be a tough market with lots of opportunity for the right businesses.
GAV: Do you have any advise you would like to offer to newbies who are looking to venture into this great industry!?
Lee: Have a niche and master it. There is a new casino every other day, white labels which are all but identical bar their branding. The brave and creative businesses which do something different are the ones we will be talking about as the next success stories in 5 years time.
GAV: Do you attend any iGaming/online casino conferences? If so, which one is your favorite and what is your most fun experience?
Lee: I seem to spend as much time at networking events and conferences as I do at home these days. I'm a big fan of the IGB events and the EGR event recently at Goodwood was an exclusive treat. SiGMA, as our local conference, is very important and we will exhibit there this year. Their local networking events are impressive too and so is the new Affiliate Grand Slam concept.
GAV: Tell us about your experince at the Affiliate Grand Slam in Tallinn?
Lee: An excellent new take on the traditional affiliate conference, the second one coming up in Bucharest is only going to build on the first one. To have a small number of operators and a larger number of key affiliates improves the opportunity to take time over business discussions and keeps networking at maximum value.
GAV: What do you think the chances are for Eastern Europe to become a potential gaming hotspot in the future? Where do you think the region must improve upon?
Lee: If you look at places like Malta and Gibraltar a key ingredient for success in a gaming hot spot is the support of a local regulatory body. Eastern European destinations have masses of opportunity for all areas of the industry both as operating spaces and markets but, the regulatory infrastructure needs work.
GAV: Where would you like to travel in Eastern Europe?
Lee: I'd really love to spend some time in Russia and Kiev is on my hit list too. I spent a lot of time in Romania last year and it's my favourite country in the world right now. I wintered in Transylvania which was amazing and Bucharest is an incredible city. Will be heading back there this year for the next AGS event and probably again in winter for some much needed down time.
GAV: Where you wouldn't want to travel in Eastern Europe?
Lee: Never really been attracted to Bulgaria, though, I'd be happy for someone to change my mind.
GAV: How about a favorite celebrity, or a mentor do you have one?
Lee: I've had several good business mentors including our current founders. Celebrity wise I'd have to admit a liking for Kate Beckinsale and Robert Downey Jr is a modern icon.
GAV: Tell us your opinion about the Gambling Affiliate Voice?
Lee: It's incredibly important for affiliates to have a voice in the industry and the GAV gives us exactly that! I think for new/smaller affiliates which are just starting out or attempting to grow resources like this cannot be underestimated.
GAV: Thank you for the interview Lee, enjoy the summer and perhaps we'll meet at AGS Bucharest!
If you would like to suggest subjects for future affiliate interviews, be sure to send your suggestions to: [email protected]
Fiat & Crypto: King Billy players get the best of both worlds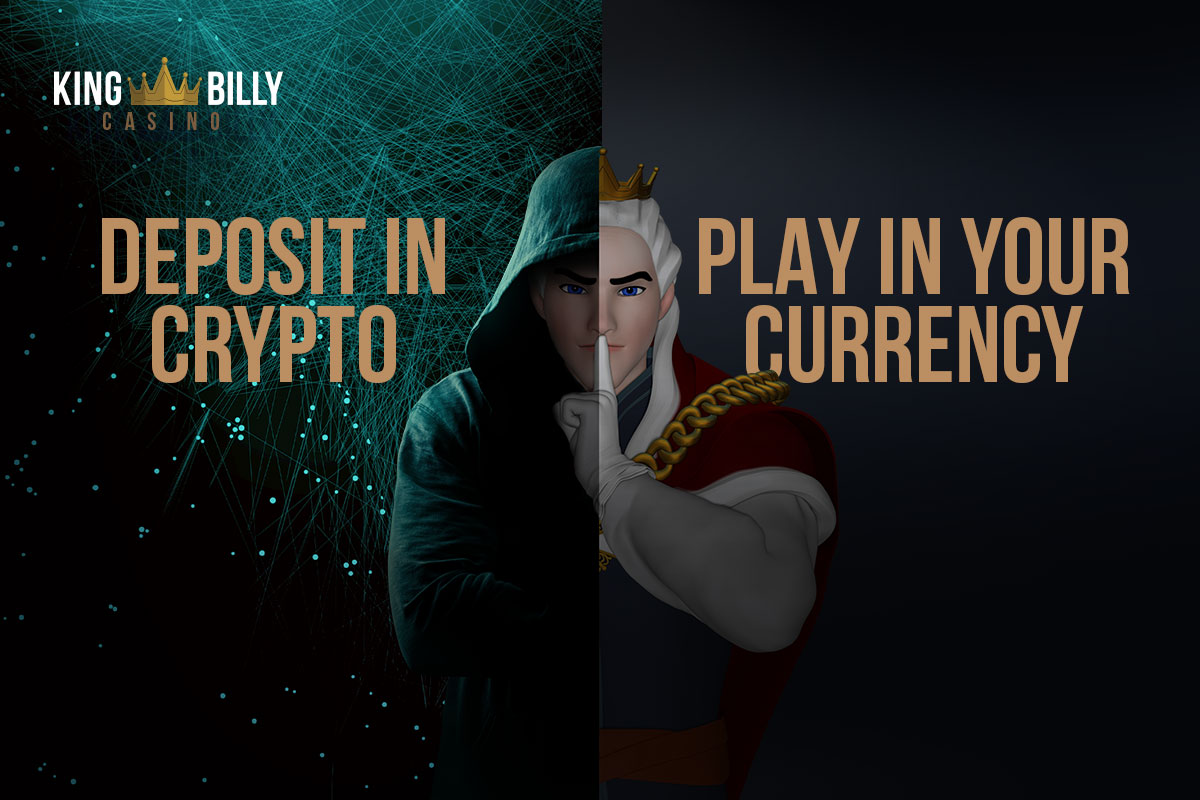 See how the casino players can deposit in crypto and play in fiat. 
Since the dawn of e-gaming robust payment systems have been crucial for the success of any online casino, as they are a key factor in creating a positive and satisfying gaming experience. Moreover, the availability of different payment options allows players to choose the method that works best for them, whether it be classical fiat money or cryptocurrency.
But is it possible for an operator to give its players the best of both worlds, fiat and crypto at once? Yes, it is, with the King Billy feature "deposit in crypto, play in fiat". The concept is simple. A casino player deposits in crypto (choosing among 4 cryptocurrencies King Billy supports). Then, the system automatically shows them their balance in the currency of their choice (among the 14 currencies King Billy supports, used by more than 3 billion people worldwide). When the players withdraw, their transaction takes place back in crypto. 
What are the advantages of this system? Ruslan Legenzov, King Billy Casino Head of Affiliates (or "Lord of Affiliates" as the internal etiquette demands) has the answers: "Good things come in threes, and there are certainly 3 very good things about our "deposit in crypto, play in fiat" feature.
First of all, depositing in crypto means less hassle and paperwork for the player and elimination of the dreaded "transaction not coming through" issue. This has been a problem and actually a torment for many of our players in remote areas of the world. As a global casino, we are happy to act in ways that give peace of mind to our players.
Secondly, this system offers a greater player experience to the King Billy Citizens and Nobles, as they can now take advantage of our numerous promotions and offers in fiat. For example, players who deposit in crypto can now participate in our extremely popular fiat-only "Slot of the Month" offer, that's been a staple of our casino since our launch. 
Finally, with "deposit in crypto, play in fiat" our players, especially the not so cryptocurrency-savvy have a much clearer understanding of their wins or losses. I am sure that a player, let's say from Vietnam, prefers to see, in real time, how much his slot win is worth in the Vietnamese Dong than running in parallel a crypto converter tool to do the math!"
Well said and well done your Majesty. 
For those interested in the "deposit in crypto, play in fiat" feature, King Billy Casino accepts the following currencies: Euro (€), US Dollar ($), Canadian Dollar (C$), Australian Dollar (A$), New Zealand Dollar (NZ$), Norwegian Krone (kr), Indian Rupee (₹), South African Rand (R), Vietnamese dong (₫), Indonesian rupiah (Rp), Malaysian ringgit (RM), Thai baht (฿) and the Philippine peso (₱). King Billy also accepts the following cryptocurrencies: Bitcoin (BTC), Ethereum (ETH), Litecoin (LTC) and Tether (USDT).
King Billy Casino is a new-generation online casino, launched on St. Patrick's Day in 2017. It is available in 4 languages (English, German, French and Finnish) and it has an impressive record in awards with 25 wins, shortlists and other distinctions, and an amazing variety of features and games. King Billy has prioritized the creation of a superb user experience, focusing on the myth of King Billy and his Kingdom and treats all players with the specialness they deserve. 
Rightlander wins "Best Tech for Affiliate Programmes" at IGB Affiliate Awards 2023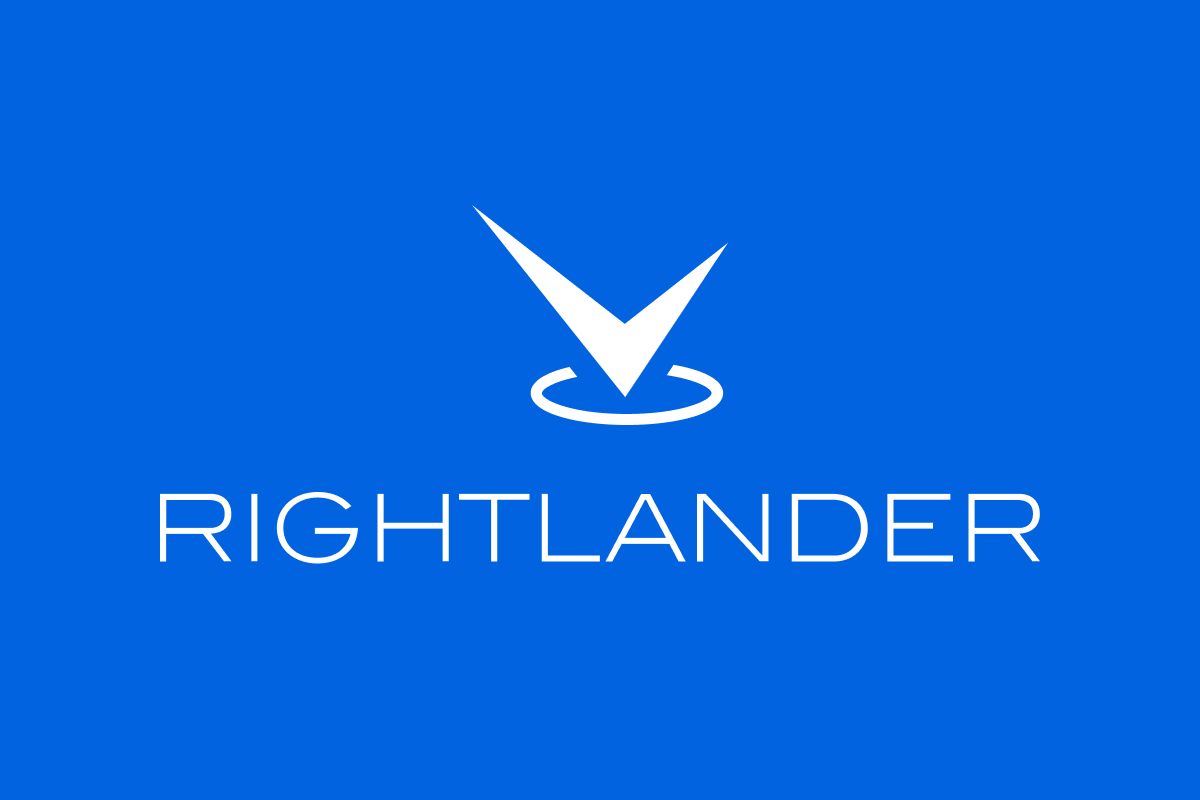 Following the launch of their innovative Smart Workbench, Rightlander, the advertising and affiliate compliance monitoring specialist, have won the award for 'Best Technology for Affiliate Programmes' at this year's IGB awards ceremony in London.  The annual award, dubbed the Oscars of the iGaming affiliate market, recognises the most successful businesses in the gambling industry.
Rightlander is a state-of-the-art advertising and affiliate compliance platform that allows advertisers and networks to identify potentially non-compliant content across different territories. It does this by scanning affiliate content from within the target market, looking for events or conditions defined by clients and regulators, and sending alerts when it finds content that meets those conditions.
According to the judges, who praised the submission's clear evidence and figures showing customer adoption and cost savings, Rightlander's offering is "a very strong piece of technology which leads the industry in protecting affiliates, operators and ultimately players and ultimately makes the industry better for being in it."
Ian Sims, Founder of Rightlander said "We are extremely happy to have won the Best Tech for Affiliate Programmes and this is a milestone moment for Rightlander.  We developer/marketing folks love to throw around words like "game changing" and "AI-driven" but when you win an award for "Best Tech for Affiliate Programmes" and it's one of the judges calling it a "game changer", that is quite an endorsement."
Over the past 5 years, Rightlander has scanned tens of millions of webpages to help advertisers identify non-compliant advertising by their marketing partners to protect their brand and regulatory licenses.
Casino Guru wins IGB Affiliates Safer Gambling Initiative of the Year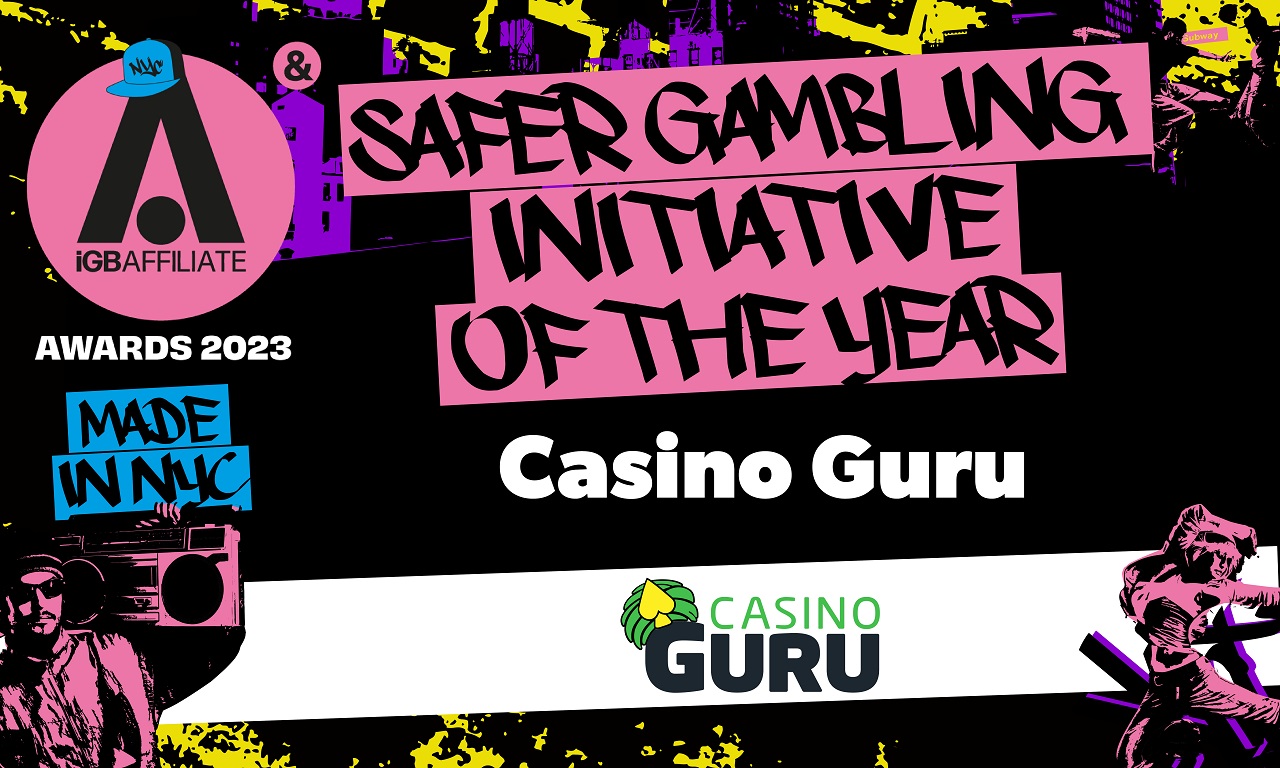 Casino Guru has won the IGB Affiliates recognition in the Safer Gambling Initiative of the Year category.
Casino Guru has won the IGB Affiliates Awards distinction in the Safer Gambling Initiative of the Year category, an award granted to affiliate services with an unfaltering track record in their commitment to raising player protection standards and contributing to the industry's ability to better understand gambling-related harm.
Casino Guru underwent a thorough review, which included a look into how the company sought to educate and protect players beyond statutory requirements and the active steps taken to introduce players to a safer gambling journey in every market they engage with.
The assessment distinguished Casino Guru for its comprehensive efforts in responsible gambling and gambling harm prevention as captured by the Gamtegrity, the unifying home of all responsible gambling and consumer protection projects and initiatives launched under the Casino Guru banner and name.
Spearheaded by Šimon Vincze, Casino Guru's Sustainable & Safer Gambling Lead, Gamtegrity reunites some of the company's most impactful projects and initiatives geared towards raising standards for the entire industry insofar as problem gambling, player behavior, and harm protection are concerned.
Vincze hailed the IGB Affiliates distinction as a deserved and important milestone in the company's ongoing efforts to provide the industry with guidance on how to better protect consumers and provide players with assistance on their journey to picking the best and most responsible industry operators.
"QUOTE by Šimon"
I am thrilled from this recognition as it includes most of the projects that I work on. However, this achievement is a reflection of work throughout the departments of Casino Guru and I feel honored to translate it to the rest of the industry. Safer Gambling is undersized in affiliate space, and it is great that iGB motivates companies to compete in it.
Casino Guru's Gamtegrity project reunites the company's Global Self-Exclusion System (GSES), an ambitious cross-border initiative designed to create a comprehensive global mechanism that enables players to exclude themselves from regulated gambling markets and focus on recovery.
Casino Guru has similarly focused on creating tools that assist and help vulnerable players to address their problem as well as find help, extensive global information and easy access to treatment options.
The company has also leveraged its industry expertise to create the Casino Guru Academy, an ambitious undertaking which understands how important it is to educate industry professionals about best practices in customer support, casino bonuses, safer gambling, and other important areas.
Not least, Casino Guru's ample effort and experience in maintaining responsible gambling standards that go beyond national legislation have led the company to set up the Casino Guru Awards which seeks to distinguish prominent operators that share the company's core values in providing consumers with the safest gambling possible.
The Safer Gambling Initiative of the Year distinction is evidence of the strong and meaningful impact Casino Guru has had in bettering responsible gambling standards and seeking to actively assist players who may struggle with gambling-related problems or suffer gambling-related harm.