Affiliate Interviews: Lena of CasinoHawks.com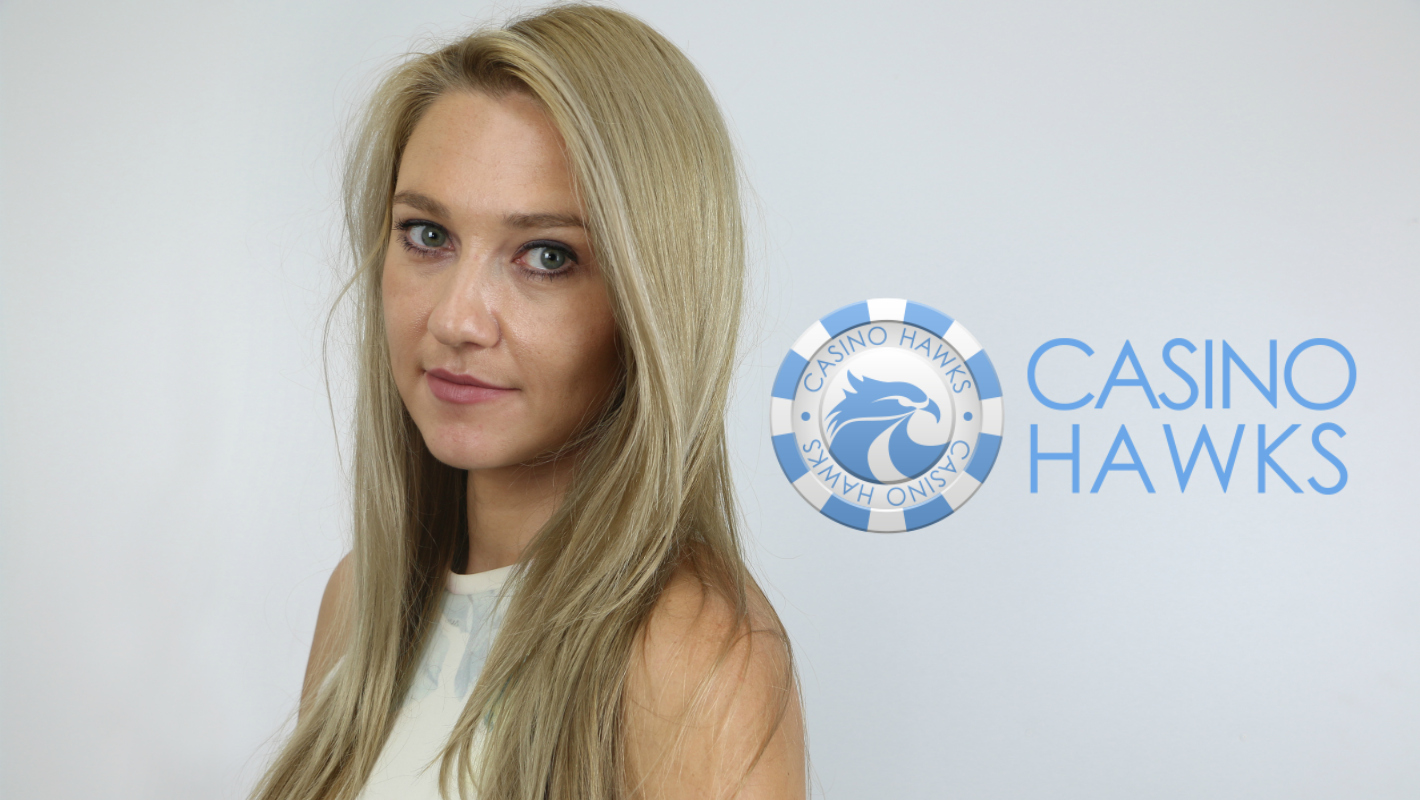 We hope that you all had a wonderful holiday season and that you've also managed to rest and recharge your batteries for 2017!?! In this years first affiliate success story we present you Lena of CasinoHawks.com, an expert website, which is constantly gathering the most relevant information, news, reviews of online casinos, game developers, online slot games and jackpots.
Name: Lena Sciberras
Age: 34
Hometown: Kemerovo, Russia
Living in: Sliema, Malta
Favorite Food: pepperoni pizza
Must Read Book: One Hundred Years of Solitude
Profession/Job title: Content and SEO Writer https://www.casinohawks.com/

GAV: Hi Lena, first of all thanks for your time and interest! Tell us and our readers a little bit about yourself. How did your career start in the industry? What was the main idea of developing this great UK focused online casino website?
LENA: I have a long background in journalism, copy-writing, editing, SEO and marketing. About 7 years ago I moved to Malta from Moscow. In Malta, the iGaming is very strong, so many expats find themselves joining this exciting industry. I did too a few years ago, and have been absolutely loving it ever since. For the last 9 months, I've been working on CasinoHawks.com, so it's now nearly like a baby for me.
GAV: Since there are thousands and thousands of websites out there, and the UK market is quite ruff, where do you think Casinohawks.com stands now?
LENA: That's very true. The UK casino affiliate market is extremely saturated, but from my perspective, there are not that many affiliate websites that combine the strong quality of writing together with the exclusive deals and offers. Casinohawks.com website is a part of Game Lounge Ltd group which has established itself as one of the strongest affiliate companies in the Nordic markets. This year Game Lounge won "Affiliate of the Year" award as a part of the first instalment of "Malta iGaming Awards". So together as a company, we have enough know-how to build a solid and successful affiliate brand in the UK. Just give us a few more months, and we will show our full force.
GAV: How do you see the online casino industry at this moment? How about the UK market?!
LENA: As we said, the UK market is quite overloaded with affiliates of all kinds, sizes and quality levels, but we believe in high-quality content and exclusive deals with the coolest online casinos, so there is always room for us. In general, I feel like UK casino market changes in a way that players get more aware of the newer casino brands, more international casinos, that have already established themselves on, let's say, Scandinavian markets, and now they are conquering the UK. We have a long relationship with many of these casino brands, and that's another strength of CasinoHawks.com.
GAV: How did you start and most of all what bumps did you have to overcome in the beginning?
LENA: It's always hard at the beginning, you have to write so much and make all those exclusive deals and offers, but you have zero return or feedback in the first few months. No results at all, which can be extremely discouraging and frustrating for many other affiliates. But we have a positive experience from the other markets and great support system from the Game Lounge affiliate group, so it was possible for CasinoHawks.com to survive that first period and now things are definitely picking up and I start seeing results, which is very rewarding.
GAV: We have analyzed Casinohawks.com and found some great online casino reviews. Are you writing it by yourself or do you have a team of people writing for you? How many reviews are there on your website? How about the news section, tell us a bit more about it?
LENA: Thank you, that's great to hear! When it comes to Casino brands and casino websites, I review them all myself, so we have a certain uniformity and a proper system of how we go through the process to establish whether a casino is worth trying or not. Right now we work with more than 25 casino brands, but next year this number will probably grow a lot.
Game reviews, casino guides, promotions and news are a bit different, and here we have a small team of dedicated writers to make sure that there is always new fresh content for our readers to discover.
GAV: Is it hard to keep the content fresh and relevant on your website, when a lot of fluffy and nonsense appear on the Internet non-stop?
LENA: It's true to some degree, but I feel like because the industry is booming there is always something new. New games, new casinos, new promotions, cool campaigns, etc. So I never feel that there is nothing to write about on any given day. But it's also important to sometimes take a different look at things, maybe bring some more analytical (but still fun!) articles that show things that are trending right now. One other thing that we started lately is the exclusive video content. On CasinoHawks.com we now have a whole section of videos and interviews, all produced in-house, where we take our readers behind the scenes of the different casinos or game developers and show the people who run all those casinos and how. We feel that it's unique content, it's fun to watch, but it also does a fantastic job at building trust. It creates a more human approach and shows the real people, casino management that players can relate to.

GAV: We are pretty sure that you receive messages from Affiliate Managers on a daily basis showcasing their best products. What are your thoughts on how a real Affiliate Manager-Affiliate relationship should be built?
LENA: Yes, absolutely! There are so many casinos, and you cannot work with all of them, even if you wanted to. Naturally, we concentrate on promoting casino brands that give us a fair commission and the above average size bonuses for our readers and players, so everyone is a winner. On the other hand, it also comes down to building an actual relationship, feeling comfortable with the casino affiliate manager. There has to be some genuine personal connection, so it's easy to work together and overcome any issues that might occur. We are lucky that we are based in Malta, where many casino brands have their headquarters as well. So we can physically meet in real life and actually get to know each other. I feel that is something that helps a lot.
GAV: How do you see the future of the online casino industry? For instance, will it become a truly global phenomenon?
LENA: It's hard to say, but we see some markets opening up. For example, the Asian markets are becoming more viable.
GAV: Tell us one change that you want to see in the online casino affiliate ecosystem?!
LENA: To be honest, it's fine as it is. Time will show which casinos and which affiliates are the strongest, most professional, consistent and have something unique to offer and those will thrive no matter what.
GAV: Do you have any advise you would like to offer for the newbies who are looking to venture into this great industry!?
LENA: For the affiliates – consistency, creativity, patience. For the new casinos, it's definitely a different angle, something unique and exclusive to offer when it comes to design, overall theme and the loyalty program. Any new online casino that opens today has to stand out from the crowd to be noticed and remembered.
GAV: Do you attend any iGaming/online casino conferences? If so, which one is your favorite and what is your most fun experience?
LENA: The last one was SiGMA 2016 in Malta in November, and it certainly was a lot of fun, especially because of the video-interview project that CasinoHawks / Game Lounge had going on. Our whole team really enjoyed bringing this new venture to life. And thanks to our casino partners, who all happily went along, it turned out to be a great adventure.
GAV: What do you think the chances are for Eastern Europe to become a potential gaming hotspot in the near future? Where do you think the region must still improve upon?
LENA: Some countries in Eastern Europe are embracing casino, gaming, IT and other parts of the whole process, but some others, as we know, only make it more complicated. So I don't think we can talk about the Eastern Europe as a whole, only about particular countries with their specific views, legislation's and attitude towards iGaming. In many countries, gaming is still a grey area, but the potential is certainly there. We just have to remember that in this region too much depends on the political decisions and not the iGaming industry efforts as such.
GAV: Where would you like to travel in Eastern Europe? Where you wouldn't want to travel in Eastern Europe?
LENA: Being native Russian myself, I have visited quite a few countries there, and for me, it's easier to feel more comfortable in these places. But I know many Europeans who feel a bit uneasy with the thought of it, and it's understandable. If we are talking more about casual tourism and not business, I would love to visit Hungary, Poland and the Czech Republic soon. I have a lot of friends there; and they are all beautiful places with great history, culture, architecture and lots of yummy food.
GAV: Tell us your opinion about the Gambling Affiliate Voice?
LENA: You guys are doing a great job. Your website is one of those, that I regularly visit, because you truly help to keep up with the latest news, trends and just interesting stories that all of us, affiliates, can relate to. Just keep it up!
GAV: Thanks for your time and kind words Lena, we hope that 2017 will be a great year for CasinoHawks / Game Lounge! 
If you have any questions or subjects for future interviews, be sure to send your suggestions to: [email protected]
Paysafe's Income Access wins 'Best Tech for Affiliates' 2022 iGB Affiliate Award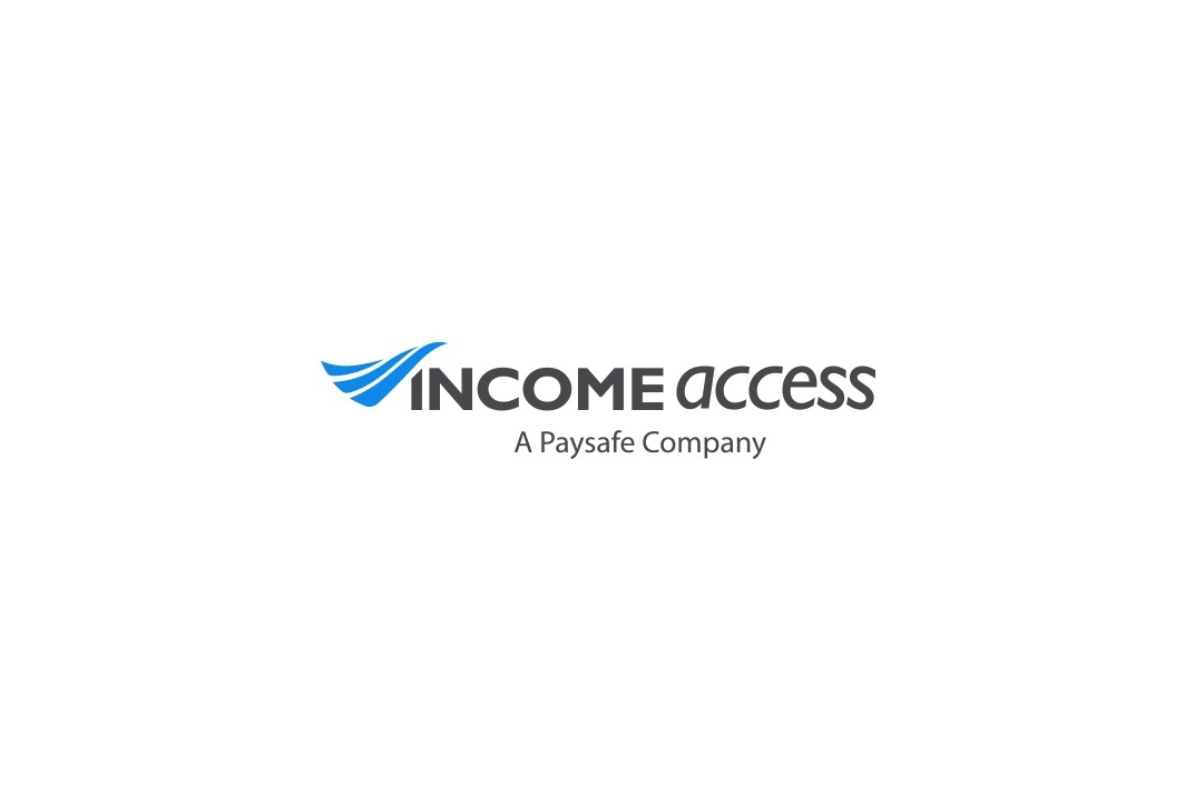 Income Access platform recognized as the leading software solution for global iGaming affiliate marketers at industry awards in London 
 Paysafe, a leading specialized payments platform, today announced that Income Access, its marketing technology and services provider, won in the 'Best Tech for Affiliates' category at the 2022 iGB Affiliate Awards, held last night at the Troxy, in London, U.K.
Taking place during this week's ICE London and iGB Affiliate London conferences, the iGB Affiliate Awards recognized the affiliate marketers, affiliate managers, operators and software providers like Income Access that have excelled in the global affiliate space over the last 12 months. Income Access' 'Best Tech for Affiliates' iGB Affiliate award follows a series of major affiliate-focused upgrades to the company's turnkey multi-channel tracking and reporting platform.
Among 30+ unique reports, the platform's key reports were enhanced in 2021 through 2022 to optimize the user experience (UX) for affiliates while increasing transparency on data and performance metrics. Other tech enhancements included a move to the cloud to improve response times for affiliates and facilitate scalability for the future.
Affiliate payments were also streamlined through a platform integration with Paysafe's Skrill digital wallet, with the addition of multiple new currencies.
Income Access continued to strengthen the Income Access Network, the iGaming industry's longest-serving independent affiliate network. Over the last 12 months, multiple new brands serving a diverse range of iGaming verticals and markets integrated with the Network, and its affiliate membership expanded by 1,000+.
Geoff Smorong, Vice President of Operations at Paysafe's Income Access, said: "Whether it's our affiliate platform, the Income Access Network, or our affiliate management services, affiliates are at the heart of everything we do at Income Access. We're therefore delighted to see our software development and technology honoured at the iGB Affiliate Awards."
Zak Cutler, CEO of North America iGaming at Paysafe, commented: "Affiliates play an instrumental role in player acquisition for iGaming brands and have helped drive the growth of our wider industry. Given the affiliate channel's importance, this award is a huge achievement for Income Access, reflecting the innovation, hard work and dedication of their entire team."
Crash course for becoming a master in Casino Affiliate Marketing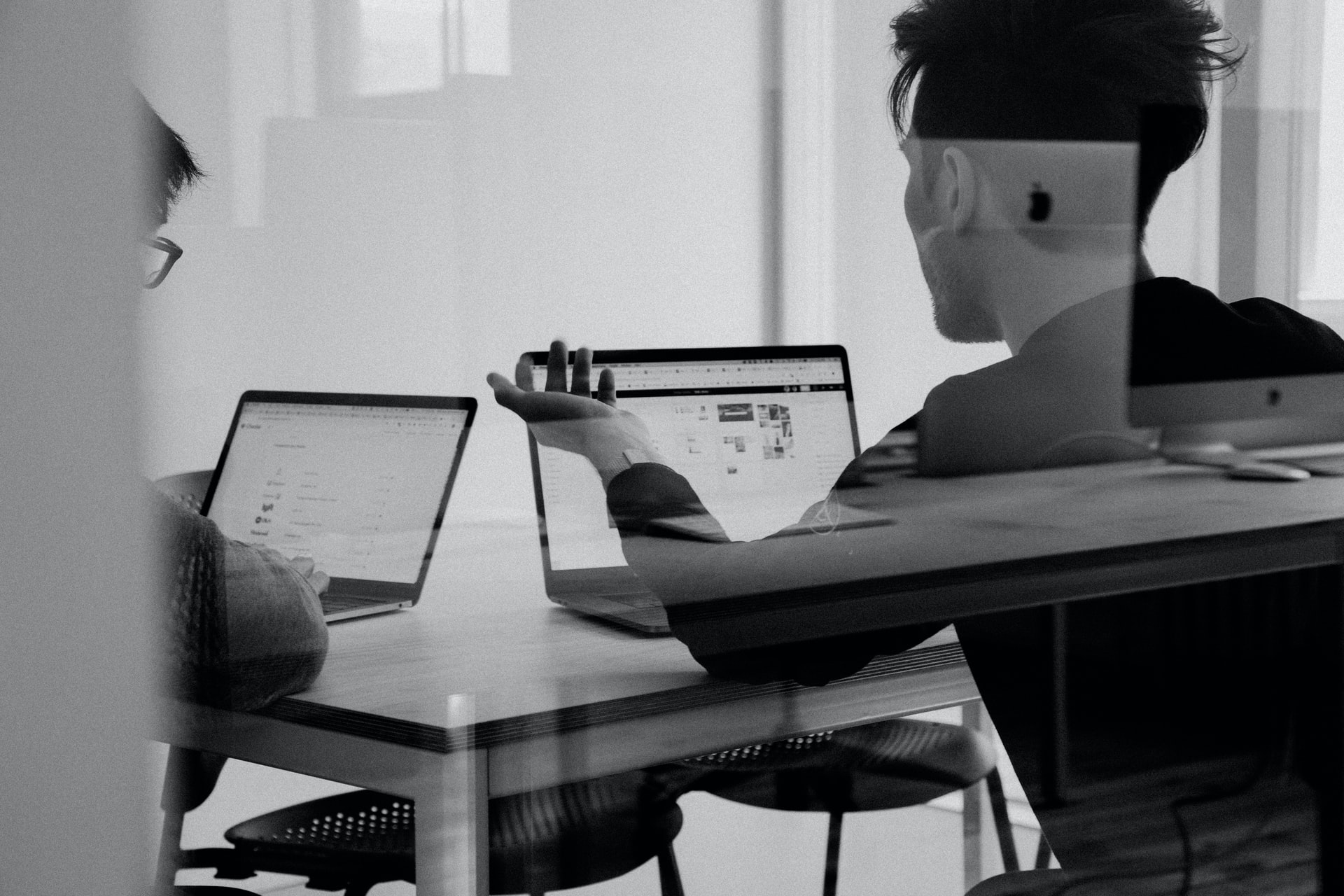 Intro
Online casino culture is immensely popular. With the increasing popularity of online casinos, another profitable device is also getting popular, known as online casino affiliate websites. A casino affiliate works alongside an online casino in promoting their business in return for a commission. In some cases, they may have experience operating an online casino. They provide all the details regarding gambling activities and other relevant information about a gambling site. So, the players can be well aware before taking any action. In this article, we will be discussing the basics, tips, and tricks of becoming an affiliate (casino affiliate).
Affiliate programs
Casino affiliates act as a mediator between the casinos and players. The casino affiliates get a tracking link for tracking the players who play or register in the casino. The affiliate program ensures to pay a business partner for bringing the players to the casino. Joining an affiliate program is simple as it does not require any sign-up charges. You are only required to have a website, to promote the various brand of online casinos by setting up banners and other related advertisements. Once the visitors click on the ad, affiliates start earning money. There are some essential factors to consider before joining an affiliate program.
You must be sure that you are entering into a partnership with a reliable and reputed casino.
Ensure that the number of commissions is processed timely in a safe environment.
Features of a casino affiliate
Sometimes it becomes difficult to spot casino affiliates and casino websites. Here are a few features that are applicable for casino affiliates only:
Generally, casino affiliates have the same type of imagery and similar language to attract players.
Affiliate websites do not have game catalogs like casino websites rather they provide reviews of online casino games and certain free demo games.
Casino affiliates usually promote multiple casino brands with various logos, advertisements, and offers.
The main goal of casino affiliates is to get players and sign them up for one of their casino partners.
Payment arrangements for Casino Affiliates
In terms of payments, there are two models that are very popular for paying affiliates.
The first one is the revenue sharing model that ensures payment to a casino affiliate as a percentage of profit earned from the traffic generated by the affiliate in a month. In this case, the higher traffic is equal to the higher payment.
The other model is CPA or cost per acquisition model. Here, payment is based on the users' The online casinos pay the affiliates based on — whether a player signs up for a casino account or signs up and makes the first deposit. But in both the models, the income is based on performance.
Some casino operators provide only one payment option, while others can offer more than two. Before joining an affiliate program, an affiliate should understand certain restrictions, terms, and conditions to keep away adverse effects.
How to Become a Casino Affiliate
Casino brands always want customers from all over the world, and that is why they use casino affiliates to improve their prospective reach. It can be advantageous for the casinos to start in a country where a particular casino brand is not well-known. Various live casino sites are attractive to brands that seek information on their operations. After signing up for the affiliate program and getting an affiliate link, you need to get down to work. The affiliate creates content in different forms, such as text links, banners, and more.
Conclusion
Casino affiliates employ a wide range of interactive online platforms. They provide offers for attracting and retaining customers. But it is very important to do a thorough background or profile check before joining an affiliate program to understand whether the casino is reliable or a fly-by-night operation. If everything checks out, it is a potentially lucrative business to be involved in.
OMG Affiliates won the Rising Star at iGB Affiliate 2022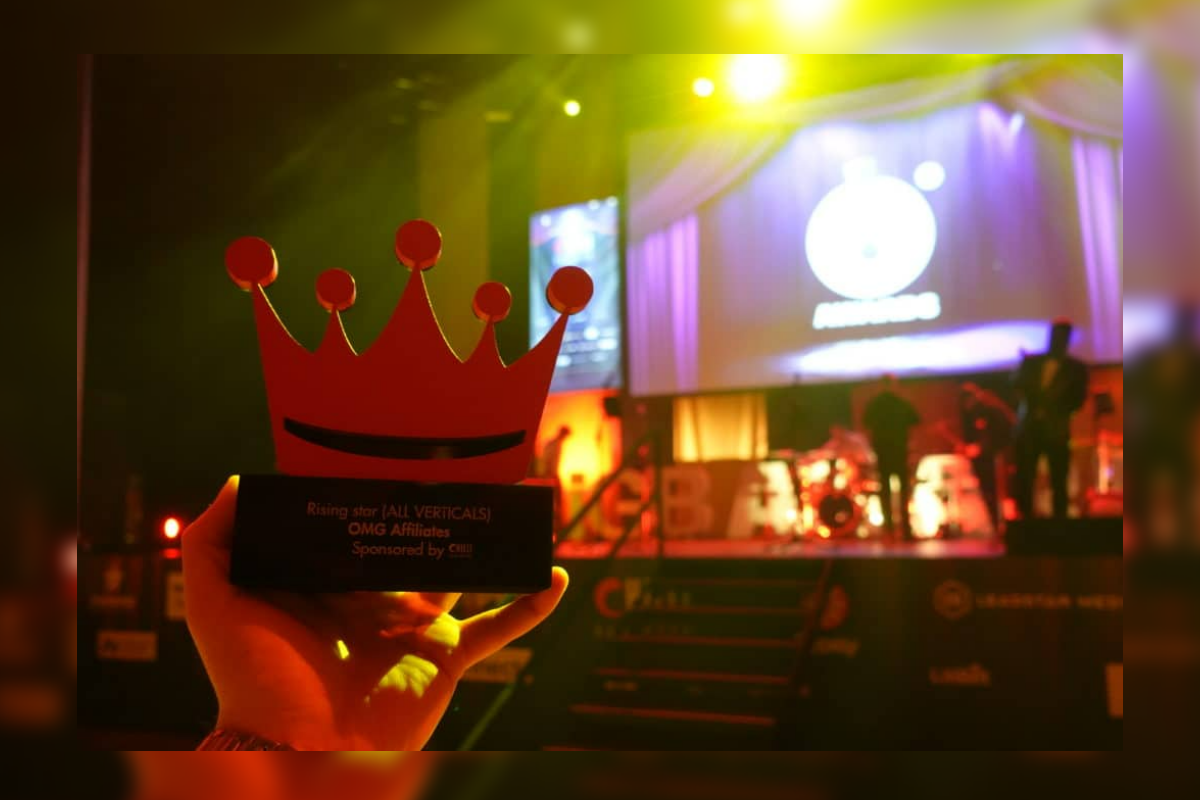 OMG Affiliates, a program developed by Vita Media Group, has won the Rising Star Award at the iGB Affiliate 2022!
The award night took place last night (April 13th, 2022) at the Troxy theater in London.
This is the first award for OMG Affiliates where one of the industry's finest award organizations, iGB Affiliate, has crowned the team for its performance and achievements. The OMG Affiliates was shortlisted in one more category, Best Affiliate Program.
This is also the first award for Vita Media Group as a company and is a solidifying proof of the quality of the different products and business verticals developed under Vita Media Group. As a total summary of the award night, iGB shortlisted Vita Media Group in the Best Casino Affiliate category as well.
After a year where Vita Media Group grew the OMG Affiliates vertical through strategic acquisitions of the rewarded Trada Casino and Greenplay, a casino formerly owned by Codere, the plan for the future holds optimistic plans.
Through this achievement, Vita Media Group continues to expand as a one-stop solution to growth in iGaming.