TEDX speaker Marcus Tandler to speak at the Player Acquisition Strategies conference 2016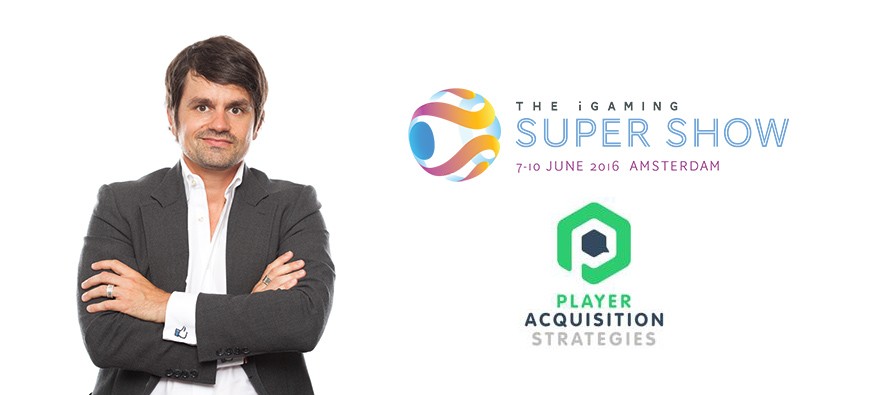 The iGaming Super Show is pleased to announce that Marcus Tandler will be the keynote speaker at the Player Acquisition Strategies conference taking place on Thursday 9th June.
Marcus Tandler wowed TEDx attendees in Munich when he described the highly complex future of web search in an elegantly simple flurry of slides that created a film-like strip of imagery conveying his incredible vision.
Marcus will be speaking in "The future of search and SEO" keynote session taking place on Thursday 9th June 2016 at 12:00 in conference room 3.
As an iGX speaker, Tandler will provide a brand-new, updated version of his vision to an industry that competes in the SERPs at the very highest level. The future of search and SEO will be presented in a unique, easy to understand but hard to forget presentation that will leave you breathless.
Alex Pratt, Managing Director of iGaming Business, said "Marcus' talk in Munich was one of the most memorable sessions from the TEDx conference. We are delighted to have a speaker of his calibre at Player Acquisitions Strategies and the iGaming Super Show. This session highlights the growth of the conference over the last few years and really spearheads the quality content that is on offer".
Marcus added "SEO is still one of the most powerful tools within the online marketing toolbox. The times have changed though – there are no shortcuts anymore, it's really about solid SEO craftsmanship these days, continuously improving your website's quality to achieve sustainable results. The goal is to make your users happy, always aiming to be the best possible result."
Player Acquisition Strategies 2016 will be held on the 9th June 2016 at the RAI Exhibition and Convention Centre in Amsterdam as part of the iGaming Super Show.
"The future of search and SEO" keynote session with Marcus Tandler will be one of the most popular sessions at the show. To see the session you need to be a Player Acquisition Strategies ticket holder. A conference ticket will cost just £499; you can book your tickets here: http://ow.ly/W0PK300hqdk
For Press Queries contact:
Tracey Daniel
iGaming Business
[email protected]
+44 (0) 20 7384 7927
About iGaming Business
iGaming Business is the most established and respected information provider for the interactive gaming and gambling industry. Now entering our 14th year of business we provide the latest news, analysis, research, data and insight to senior level executives in the iGaming space.
We take pride in the fact that our editorial and content is written for the reader and not the advertiser. By taking a strict editorial stance and having industry experts contribute to our magazine and online content; we give you the tools and resources to improve your business performance.
About iGaming Super Show 2016
The iGaming Super Show is the biggest dedicated iGaming exhibition and conference for the iGaming industry and is guaranteed to meet your needs from a networking, education and business perspective. In 2016 we are expecting over 4,500 delegates, 100+ speakers and over 120 stands. The 2016 iGaming Super Show will have eight events in one location including dedicated payments, player acquisition, regulation and compliance, sports betting, binary/financial and affiliate events.
Finantick Will Be Showcasing Their Latest Products At FPE 2017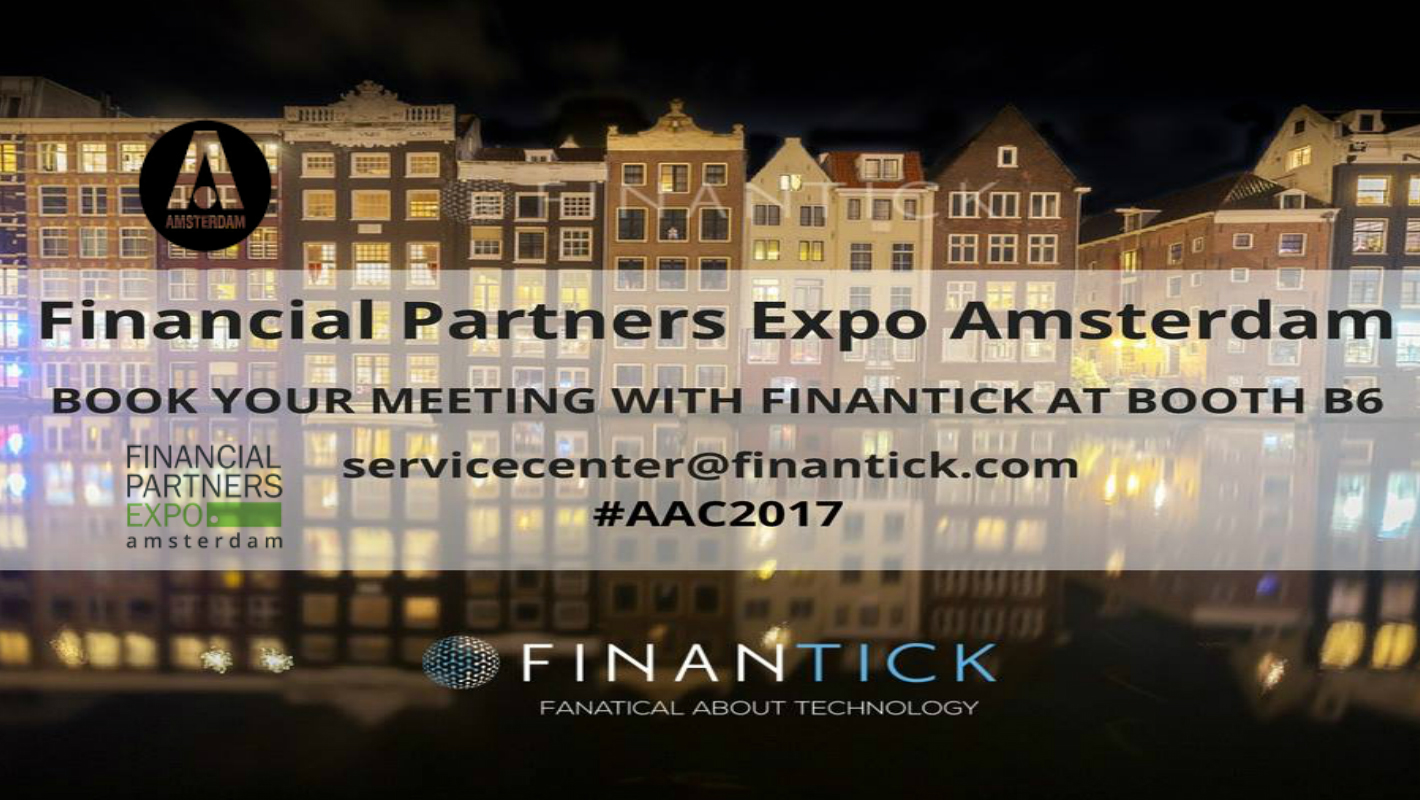 Finantick – Binary options and Forex trading platform supplier, will be showcasing their most up to date products during this year's Financial Partners Expo in Amsterdam. If you are interesting in seeing what Finantick have to offer then make sure to either book in a meeting or pay them a visit at stand B6.
Finantick have been one of the biggest players in the binary options and forex sector recently and they are excited to meet delegates at this year's show. Make sure to visit the team at the show and find out what they can do for you.
The Finantick team will be happy to run through their catalog of products and will be happy provide a demonstration and information on how you can get your hands on their products.
About Finantick
Finantick offers a full turnkey solution answering most of white-label needs. Their white -label solution will – without a doubt – help create or develop your business by offering your customers the best experience possible trading binary options and enjoying a smart all-in-one back-office for all your needs.
As a potential white label, you have a lot of needs: a trading platform, a CRM, connections to payment processors, a CMS, deposits and withdrawals management, bonuses, marketing and affiliates tools, tracking, news…
Finantick can answer all of them.
Their solution was built with ROI in mind, so prepare yourself to see the highest conversation ratios and life-time value per client you have never seen.
Both their trading platform and their back-office are web-based, user-friendly, mobile-friendly, so accessible 24/7 on any device, computer, laptop, tablet or phone wherever you are.
Matching Visions Ltd and Betting Gods Ltd. form strategic partnership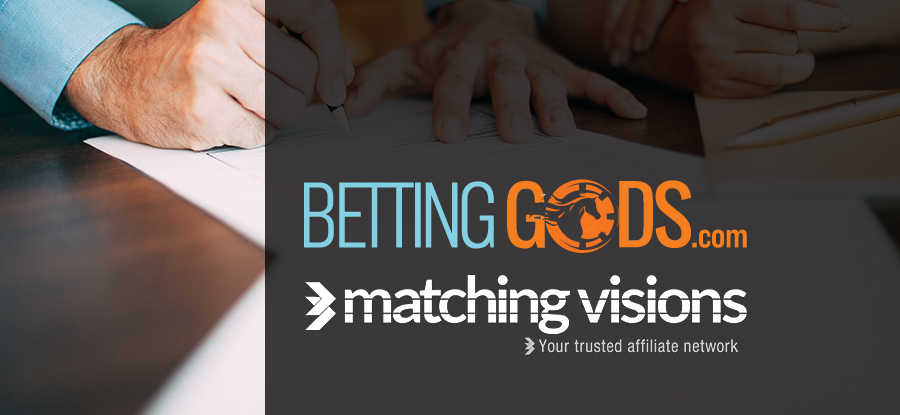 Matching Visions Ltd. has acquired a thirty percent share in Betting Gods Ltd. in a synergy-fuelled bid to accelerate the growth and expansion of the already well-established UK betting advice service.
This week has seen a strategic partnership of great vision form in the iGaming industry. Ahead of their official full relocation to Malta, the rapidly expanding UK based Betting Gods Ltd has carved out a good reputation among the online sports betting community for its in-depth betting advice and professional tipster services, ranking 2nd of all betting companies on Trustpilot worldwide. This betting advice powerhouse is now teaming up with Matching Visions Ltd, a Malta based affiliate network, to further accelerate the growth and utilize the strengths within the Betting Gods brand.
That means fans of a vast range of sports such as horse racing, football, boxing, golf and tennis who have a membership with Betting Gods will now be able to benefit from some amazing deals and offers to enhance their betting experience to a new level.
The new tie-up promises to demonstrate a lot of natural synergy between Betting Gods and Matching Visions. Betting Gods founder and Director, Darren Moore, said: "We've been working closer and closer with the team at Matching Visions throughout 2017, and their group of brands and companies are all well respected within betting and iGaming circles. We're delighted to announce this partnership that will see both companies not only continue to grow their own brands but enhance each other's offerings and services for the benefit of partners, clients and punters initially within the UK and other English speaking markets".
Betting Gods currently offer a comparison service on its professional tipster network, which allows visitors to weigh up the winnings of the various experts who provide advice on the site. Monthly profit, strike rate, return on investment, winning streaks and losing streaks can all be looked at, giving punters the best information upon which to base their decision on which tipster to side with.
"We are so thrilled to step in as formal partners in Betting Gods Ltd.", said Dennis Dyhr-Hansen, Managing Director at Matching Visions, and continued: "At Matching Visions we have been looking for more opportunities within the betting vertical of the industry and Betting Gods is the perfect match for us. They have a significant foothold in their market niche, they are strong in the UK where we are actively seeking acquisitions and we are the perfect match for them to increase product offering and expand to new markets".
Mikael Strunge, Matching Visions Board Member said "We are delighted to become a part of Betting Gods Ltd. and we are confident that this is a great match up. Betting Gods is extremely good at what they do and will be able to grow considerably by applying the affiliate trade that MatchingVisions can deliver. We have seen the affiliate market become more and more consolidated throughout the last few years and Betting Gods has the potential to become an affiliate powerhouse. The next step for Betting Gods has arrived and we are thrilled to come along for the ride".
It is the start of exciting times as two respected iGaming companies join forces – and what a time in the sporting calendar to do so! While the domestic football season is done and dusted, there are still some crucial World Cup qualification games to look forward to. Meanwhile, in the boxing world, there are a huge number of exciting matches for fight fans to get their teeth into. What's more, we even have a fantastic match-up between UFC star Conor McGregor and all time boxing great Floyd Mayweather on our hands before the end of the year. In Golf, major contests which are to be contested, and with Wimbledon approaching the timing couldn't be better for this announcement just days before Amsterdam Affiliate Conference.
AAC 2017 Interview – Lee-Ann Johnstone, Founder of Best Odds Marketing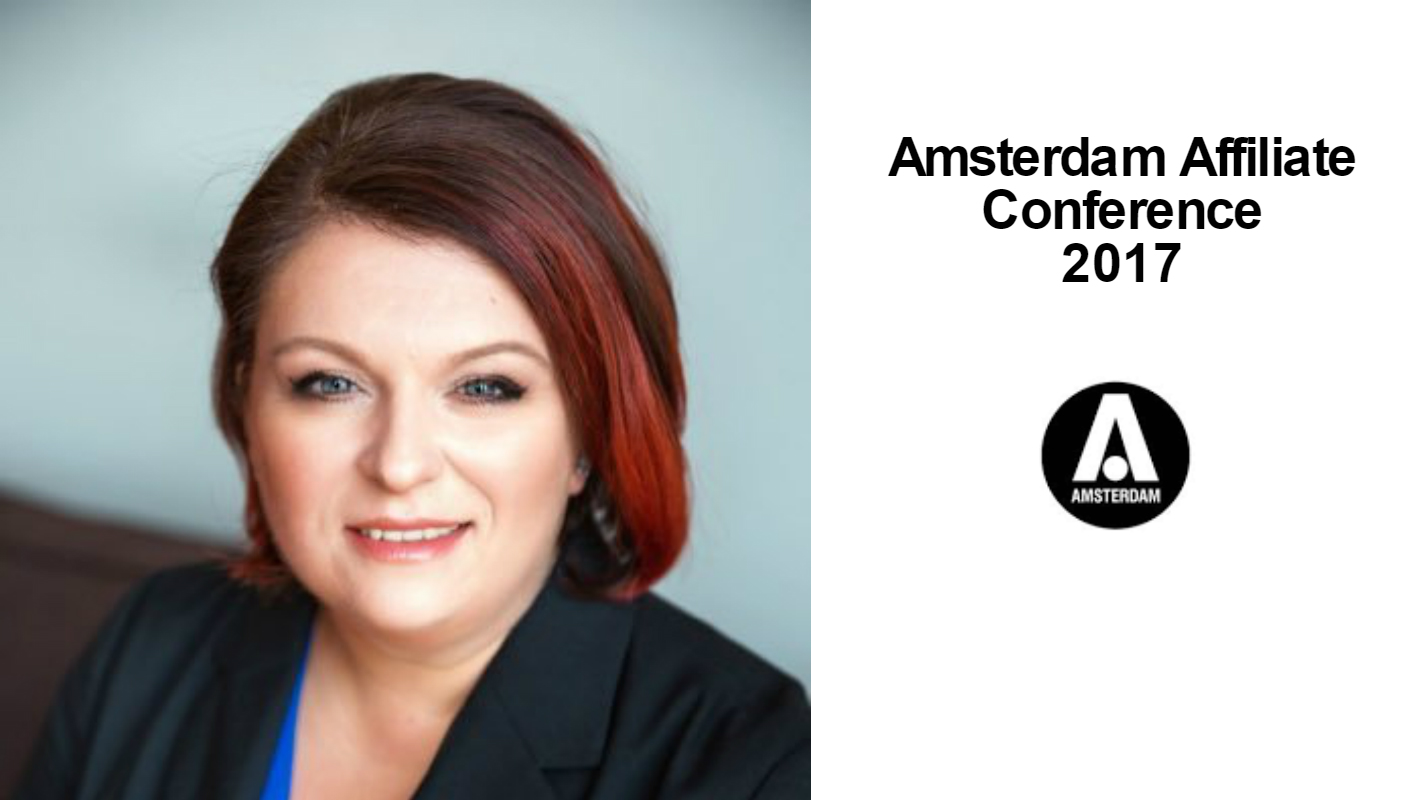 The organizers of the Amsterdam Affiliate Conference spoke to Lee-Ann Johnstone, an iGB Affiliate favourite, and founder of Best Odds Marketing about why she is attending AAC and most importantly, moderating the affiliate conference room on Thursday 13th July.
The affiliate landscape is changing constantly, attending AAC will help you keep abreast of your environment, network with your peers, and make new relationships that benefit your business growth. You don't want to miss out on great insights and marketing advice from industry experts – which can only help your affiliate business to grow.
Lee-Ann Johnstone is already an expert with two decades of digital marketing and affiliate experience. In 2015 she curated and developed AffiliateFEST and has recently founded Best Odds Marketing, offering digital marketing services, training, event management and business coaching for iGaming businesses.
iGB: YOU ARE MODERATING THE AFFILIATE CONFERENCE ROOM ON THURSDAY 13TH JULY, WHY DO YOU THINK IT IS IMPORTANT FOR DELEGATES TO ATTEND THE CONFERENCE?
Lee-Ann: The Affiliate panel discusses topics of interest that will help affiliates improve business practice and ensure they are ready for the challenges that are ahead with regulation and data protection changes. It will also offer detailed insight and learning from experienced marketers who are sharing their knowledge with the audience on the day. These kinds of take-aways are invaluable and can be implemented immediately to spearhead business growth.
iGB: WHAT IS THE ONE THING YOU HOPE DELEGATES GET OUT OF THE CONFERENCE?
Lee-Ann: A clear understanding of the competitive landscape, where things are headed and how to implement successful marketing strategies to ensure their businesses are compliant and ready for the digital future.
iGB: WHY CHOOSE THIS EVENT AS YOUR PLATFORM TO VOICE YOUR FINDINGS?
Lee-Ann: It's one of the best affiliate conferences for the iGaming sector and focuses on real learning, networking and collaboration of knowledge sharing. The speakers are highly experienced people who give generously of their time to share their expertise with delegates in attendance. It's a great platform for business development and value for money – as it's FREE.
iGB: HOW DO YOU PLAN ON MAXIMIZING YOUR TIME AT THE EVENT?
Lee-Ann: I've got a number of meetings pre-booked, and I intend to network at all the conference events. There are a number of talks that I want to attend to continue to develop my own learnings. The key thing is to balance my time at educational talks and networking events to ensure that I am meeting new people and sharing insights on what's happening in the landscape around me.
If you are yet to register for the Amsterdam Affiliate Conference 2017, you can do so by clicking here.