Affiliate Interviews: Matan Waysler, Founder of TheBigFreeChiplist.com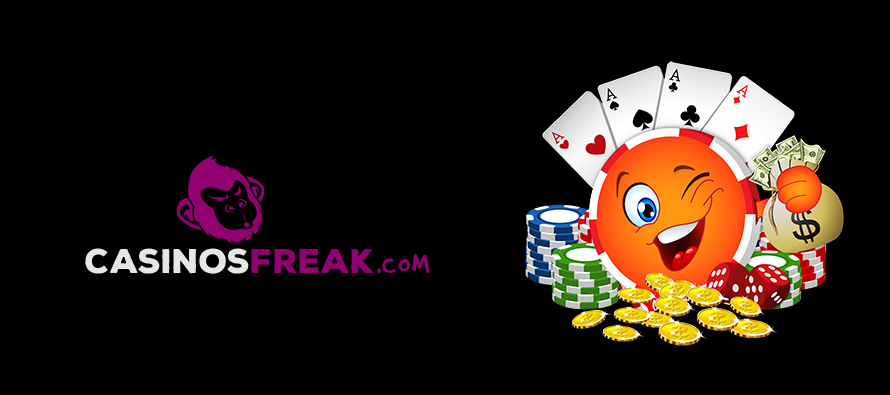 And here it is, the first affiliate that is going to fly for free to SiGMA by taking advantage of our great opportunity given to affiliates that share their inspirational stories. You too can get your flight costs covered to attend this huge event called Summit of iGaming, Malta. Beside the free flight, we have to mention that there will be lots of wining, dining and late night parties, and everything will be covered by the organizers, just so you can maximize your stay in Malta. Please consult our recent post to find out how you can benefit of this great opportunity, right here !
But let's get back to this post. There aren't many affiliates who decide to move to Bucharest, Romania and start working as an affiliate full time. This is the story of Matan Waysler, super-affiliate and founder of TheBigFreeChiplist.com and CasinosFreak.com.
GAV: First, we would like to thank you for the opportunity to interview such a highly appreciated professional of the industry. Could you fill out the short form below so our readers can imagine your profile?
Name: Matan Waysler
Age: 29
Hometown: Israel
Living in: Bucharest
Favorite Food: if it went Moo, Meee or oink oink before
Must Read Book: Haynes series
GAV: Since there are thousands of casino game review websites out there, where do you think TheBigFreeChiplist.com stands now?
Matan: The reason thebigfreechiplist.com reviews stands out is because it is providing the real facts about each game or casino and allowing players to rate and share their own experience with no filters, we never delete comments or players reviews.. even negative reviews that are posted on casinos who we are in close relationship with.. This is the ensure that information we present is real and based on true experiences.
GAV: What are the strong points of TheBigFreeChiplist.com and what makes it stand out from the niche websites?
Matan: The answer to this question should be divided to 3 main points:
Accurate and updated content
Exclusive bonuses
User rewarding
There are many key factors to creating a successful website, such as: Design, SEO, Mobile compatibility and several more.. But I think the most important factor and the strong point of thebigfreechiplist.com is the content, We work hard in making sure we provide the most accurate and updated content we can. Our data team is updating each casino review every month, and upload about 50 new bonuses every day to our Casino Bonus Blog page with full details and restrictions for each bonus, this provides our visitors with high user experience and a reason to come back to our site.
Another strong point for thebigfreechiplist.com is the huge amount of exclusive and high value bonuses we offer, We spend a lot of efforts by requesting casinos to provide us with better and bigger bonuses to our players, our goal is to give our visitors the best deals and bonuses they can find on the web.
And lastly, our user rewarding platform, we've built a very complicated and original users platform on thebigfreechiplist.com, which basically reward visitors with every action they make on our site, from posting comments to rating casinos and games, every action a user makes is rewarded with our site's currency – BFC Coins, once a user has enough BFC Coins he can use them to purchase cool items on our shop, like high quality bonuses or even real money, also he can play and bet with those coins on our own exclusive casino games section – BFC Playground for a chance to win more coins and real money. We created this rewarding system to offer high user experience to our visitors and to give them a reason to come back to thebigfreechiplist.com.
GAV: What were the bumps on your road when you got started and how did you overcome them?
Matan: At the beginning the site was very unsuccessful, for the first 10 months it didn't bring any traffic, the main reason for that was that it was built very poorly SEO wise and did not offer the same high quality content that it is offering now. Our way to overcome this was to sit down and simply learn and understand what makes a successful site, this includes all topics that I named above, such as: SEO, Design and Coding. There are thousands of guides on the internet for these topics.
GAV: We have browsed your website and found some high quality content. Are you writing it by yourself or you have a team of people writing the reviews? How many reviews are there on your website?
Matan: At the moment TheBigfFeeChipList.com is offering 780 casino reviews, and still counting, we want to include all the online casinos that are available on the web and add them to our review section. At the beginning I was collecting data and writing the content myself, with time we have expanded our operation and now we have inhouse and outsource content writers.
GAV: How do you keep the content fresh and devoid of clutter when a lot of fluff and nonsense appear on the Internet on a daily basis?
Matan: First thing is we always verify and check the data with the online casinos directly, which are the first source of the information. Second we try to keep our sites focused on specific topics, thebigfreechiplist.com is mostly focusing on giving out the best bonuses to our players, while CasinosFreak.com is focusing more on casino reviews and casino games guides. This helps us control our data without getting lost.
GAV: We are sure that you receive daily messages from Affiliate Managers showcasing their products. You of course select them by the brands they work with; but what are your thoughts on how Affiliate Manager-Affiliate relationships should be built? 
Matan: Yes we are receiving a lot of applications, and accept most them. We are trying to keep on a more closer and less formal relations with our affiliate managers, unfortunately not all as it's kind of hard to keep it "tight" with over 400 aff managers out there.
SiGMA Special:
[blockquote style="1″]GAV: What is you opinion overall about affiliate conferences such as SiGMA?
Matan: As many other affiliate conferences, SIGMA is an important event that any "Player" in the industry should attend for. Everyone can get updated with the latest innovations on the market, creating new relations and partnerships and As I mentioned before the major benefit, is to meet up the ppl we're already working with, to have that chance to get to know them a bit better from the personal point of view.[/blockquote]
GAV: How do you see the future of the gaming industry? For instance, will it become a truly global phenomenon in the near future?
Matan: I think it is currently a global phenomenon, as the popularity of online gambling industry is huge, I believe the future of the gaming industry is in the platform it is taking place at, there is a huge growth of players using their mobile and tablet devices to gamble online, and I think it will keep on growing.
GAV: Can you name one change that you want to see in the casino affiliate ecosystem?
Matan: Transparency, affiliates should have more information about the traffic they direct.
GAV: What advice you would like to offer to the new affiliates who are looking to venture into this great industry?
Matan: Keep your mind on the long run, don't try to create a product to earn quick money.. Always make sure you are giving the user a joyful and high value experience.
GAV: Who is your favorite celebrity?
Matan: Jim Carrey
GAV: If you would just open your YouTube search bar, what would you search for?
Matan: MJ stuff (both the singer, both the NBA player)
GAV: Back to work. Do you attend any iGaming conferences? If so, which one is your favorite and what is your most fun experience?
Matan: Honestly I have not attended to a conference yet, I really hope to attend the next one though!
GAV: Alright, here comes the fun part…., where would you like to travel in Eastern Europe, some part of the region maybe that you haven't visited yet and favorite destination around the world.
Matan: Been in all of Europe by now… I can definitely say I like it more than the west 🙂
GAV: Where you wouldn't want to travel in Eastern Europe?
Matan: I don't think there is a place I wouldn't want to travel at 🙂
GAV: What is your opinion about EEG (Eastern European Gaming – eegaming.org)?
Matan: I think it is absolutely great :), the site is very informative and very well put together (Design wise). Also, it's good to have a site which is focusing on Eastern European Gaming industry, which not a lot of sites do.
Vita Media Group wins Casino Affiliate of the Year Award at the EGR Operator Awards 2022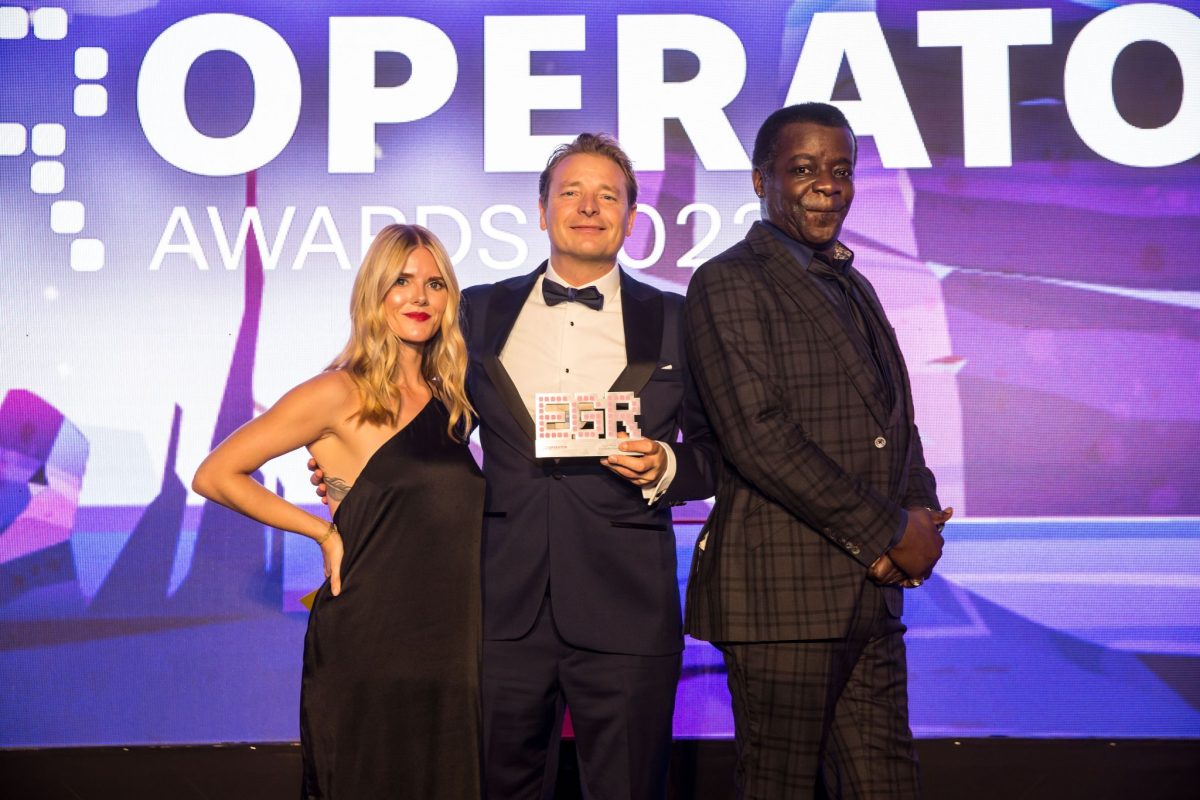 Vita Media Group, a Danish iGaming company, won the Casino Affiliate of the year award at the 2022 edition of the EGR Operator Awards held in London.
The Casino Affiliate of the Year Award is the first major award that Vita Media Group has won.
Vita Media Group's CEO Jimmi Meilstrup believes this award comes as an appreciation from the iGaming world to all the employees in the company who are delivering extraordinary results every day.
"On behalf of everyone in our company, I am deeply grateful for this award which is the first large-scale award that we have won as a company. From day 1, we promised the iGaming world we are going to build this company on the principles of loyalty and trust. Through hard work, a lot of research, and indeed a great amount of quality traffic generated and delivered, we have excelled in casino affiliation. To everyone who chose Vita Media Group as a partner, thank you, and be sure to expect even better results from us in the future" commented Jimmi Meilstrup.
During the award night held in London on October 27 th , 2022, Vita Media Group was shortlisted 4 times in different categories:
• Affiliate of the year (Headline category)
• Casino Affiliate of the year
• In-house product for the in-house developed iGaming loyalty and reward platform Ekstrapoint.com
• Affiliate Program for the fast-growing developed affiliate program OMG Affiliates
In the Casino Affiliate of the year category, the judges from the EGR Operator Award were reviewing applications based on significant traffic, player numbers, ROI for operators, ability to build strong partner relationships, brand innovation and marketing, and player retention strategies.
The EGR Operator Awards, considered the Oscars in the iGaming industry, are organized by EGR Global, a leading publisher of online gaming B2B news, analyses, and research.
In 2021, Vita Media Group was shortlisted for the first time at the EGR Operator Awards in the Affiliate of the year category for affiliation services and the Rising Star category for its affiliate program OMG Affiliates.
Casino Guru establishes Awards Project to recognize greatest industry achievements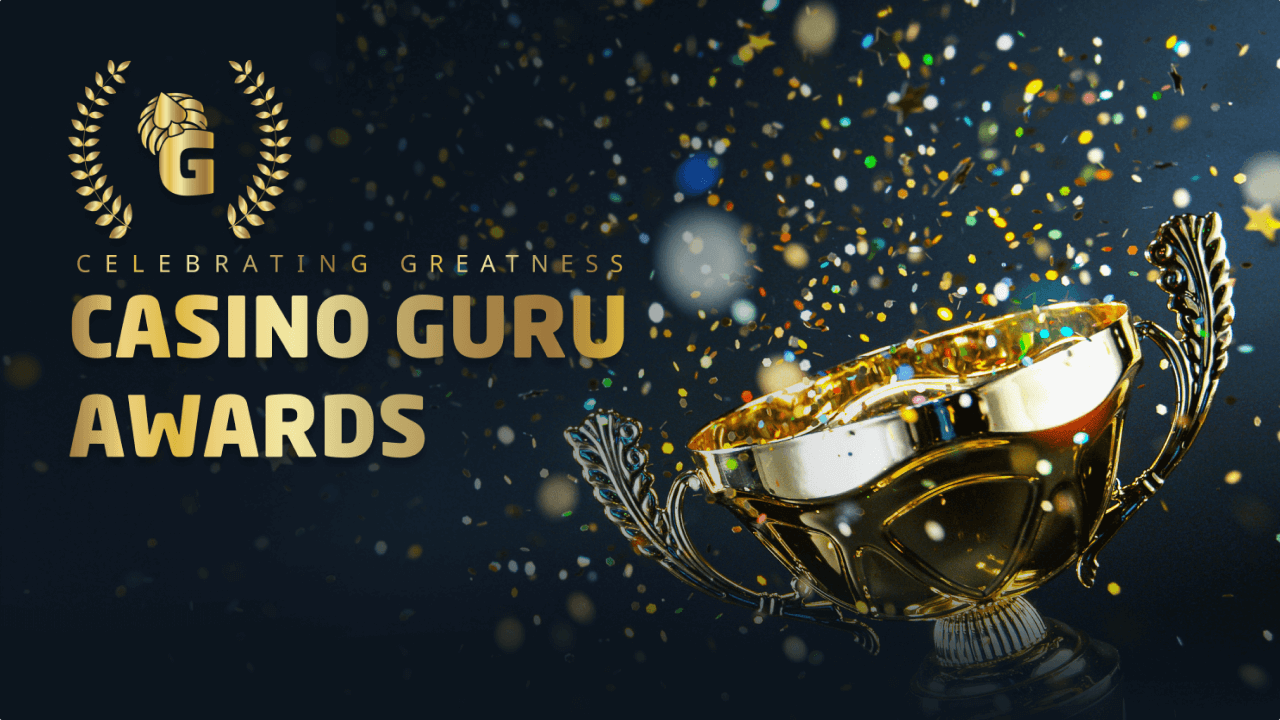 The Casino Guru Awards is the latest project by Casino Guru inspired by guiding the dialogue on consumer safety, and it reflects on the company's ambition to acknowledge and reward achievement in the gambling industry, specifically in the sectors Casino Guru has contributed to –responsible gambling and consumer education. Casino Guru Awards is the result of this long-term commitment to making gambling safer, fairer, and more accountable for all participants.
Drawing on years of experience as the defining affiliate service in the industry, Casino Guru has transcended its core model to make global changes to the industry, including through its Global Self-Exclusion Initiative, Casino Guru Academy, Fair Gambling Codex, and other initiatives.
Now, the company is stepping up its responsibilities of a gambling industry custodian with the Casino Guru Awards which will celebrate the most committed operators in industry and the professionals who shape its future. The inaugural edition of the event is designed to raise awareness for the Awards and help the most deserving companies serve as good role models industrywide and reach a broader audience.
To participate, companies may nominate themselves through the end of November 2022. Casino Guru will also select worthwhile nominees that will be added to our list in a process that is fair, transparent, and above all else, distinguishes and focuses on merit. A shortlist will be announced in December2022with the official ceremony held online in February 2023. All decisions regarding the outcome of the event will be carried out by hand-picked judges.
Casino Guru Awards will feature judges from some of the biggest companies that are well-established names in the industry, including Kindred Group, Betsson, Gamban, Epic Risk Management, Gordon Moody, and more. The panel will include close to 15 external judges and five of Casino Guru's own specialists.
Commenting on this project, Daniela Kianicová, PR & External relations Lead at Casino Guru, said: "Casino Guru Awards is a natural continuation of the efforts Casino Guru has put into making gambling safer, fairer, and more transparent for everyone. We worked on the Awards and the categories with the idea to emphasize on areas of the industry that are crucial to consumer safety and can always be improved on.
Our commitment to safer and responsible gambling is unflinching and I am honored to have the opportunity to work alongside the industry's most distinct professionals to make gambling safer for players. It's clear to me that Casino Guru Awards will be a benchmark for companies in the industry and a high accolade for any entity that wants to help write the gambling world of tomorrow."
Casino Guru Awards will run in several categories which will focus on a mix of business achievements and consumer needs. The company feels strongly that achieving a level of excellence across these verticals will result in a better gambling industry for all. The categories include "The Fairest Bonus Policy," which assesses the fairness of Bonus T&C's and whether a bonus accounts for breaching applicable rules by accident, among other and equally important criteria.
"The Fairest General T&Cs" category will focus on how a casino's T&Cs ensure that customers are protected and safeguarded and that they do not fall prey to predatory or hidden rules and details. In true Casino Guru spirit, "The Most Impactful Social Responsibility Initiative" will focus on those operators and companies who understand the importance of responsible gambling and problem gambling prevention.
There is a separate category that will independently assess "The Best Implementation of RG Tools" and "The Most Transparent Casino." Another important category will be "The Most Effective Handling Complaints," which is another area where the Casino Guru team feels improvements can be made, giving operators an incentive to operate in a clear and consumer-centric way. Casino Guru is experienced in this particular area having established the Casino Complaint Resolution Center which has thousands of closed cases already.
Last but not least, there is "The Voice of the People" which will be decided by the players, without any intervention. You may find out more about the Casino Guru Awards on the official page, including details about submitting a nomination, who the judges are, and what to expect in the months that lie ahead.
Paysafe's Income Access wins 'Best Tech for Affiliates' 2022 iGB Affiliate Award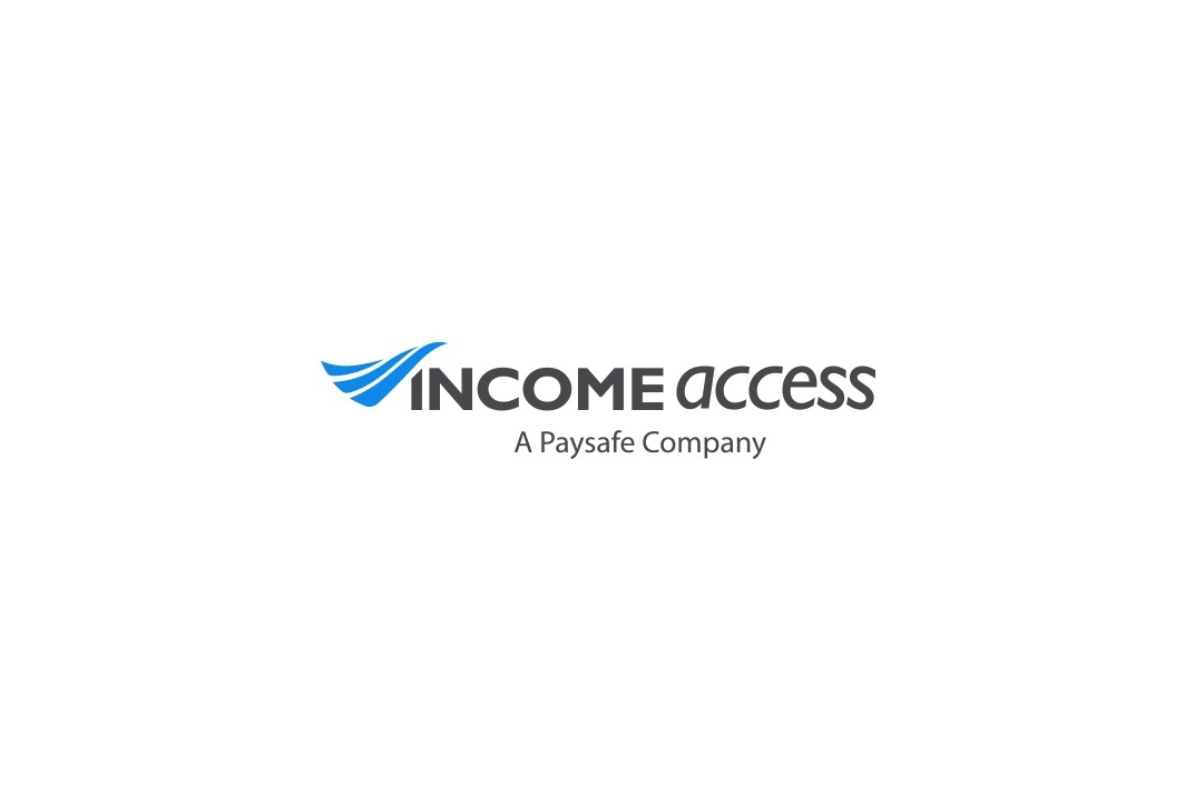 Income Access platform recognized as the leading software solution for global iGaming affiliate marketers at industry awards in London 
 Paysafe, a leading specialized payments platform, today announced that Income Access, its marketing technology and services provider, won in the 'Best Tech for Affiliates' category at the 2022 iGB Affiliate Awards, held last night at the Troxy, in London, U.K.
Taking place during this week's ICE London and iGB Affiliate London conferences, the iGB Affiliate Awards recognized the affiliate marketers, affiliate managers, operators and software providers like Income Access that have excelled in the global affiliate space over the last 12 months. Income Access' 'Best Tech for Affiliates' iGB Affiliate award follows a series of major affiliate-focused upgrades to the company's turnkey multi-channel tracking and reporting platform.
Among 30+ unique reports, the platform's key reports were enhanced in 2021 through 2022 to optimize the user experience (UX) for affiliates while increasing transparency on data and performance metrics. Other tech enhancements included a move to the cloud to improve response times for affiliates and facilitate scalability for the future.
Affiliate payments were also streamlined through a platform integration with Paysafe's Skrill digital wallet, with the addition of multiple new currencies.
Income Access continued to strengthen the Income Access Network, the iGaming industry's longest-serving independent affiliate network. Over the last 12 months, multiple new brands serving a diverse range of iGaming verticals and markets integrated with the Network, and its affiliate membership expanded by 1,000+.
Geoff Smorong, Vice President of Operations at Paysafe's Income Access, said: "Whether it's our affiliate platform, the Income Access Network, or our affiliate management services, affiliates are at the heart of everything we do at Income Access. We're therefore delighted to see our software development and technology honoured at the iGB Affiliate Awards."
Zak Cutler, CEO of North America iGaming at Paysafe, commented: "Affiliates play an instrumental role in player acquisition for iGaming brands and have helped drive the growth of our wider industry. Given the affiliate channel's importance, this award is a huge achievement for Income Access, reflecting the innovation, hard work and dedication of their entire team."