Soft2bet – celebrating 5-years of success at iGB Live!/iGB Affiliate Amsterdam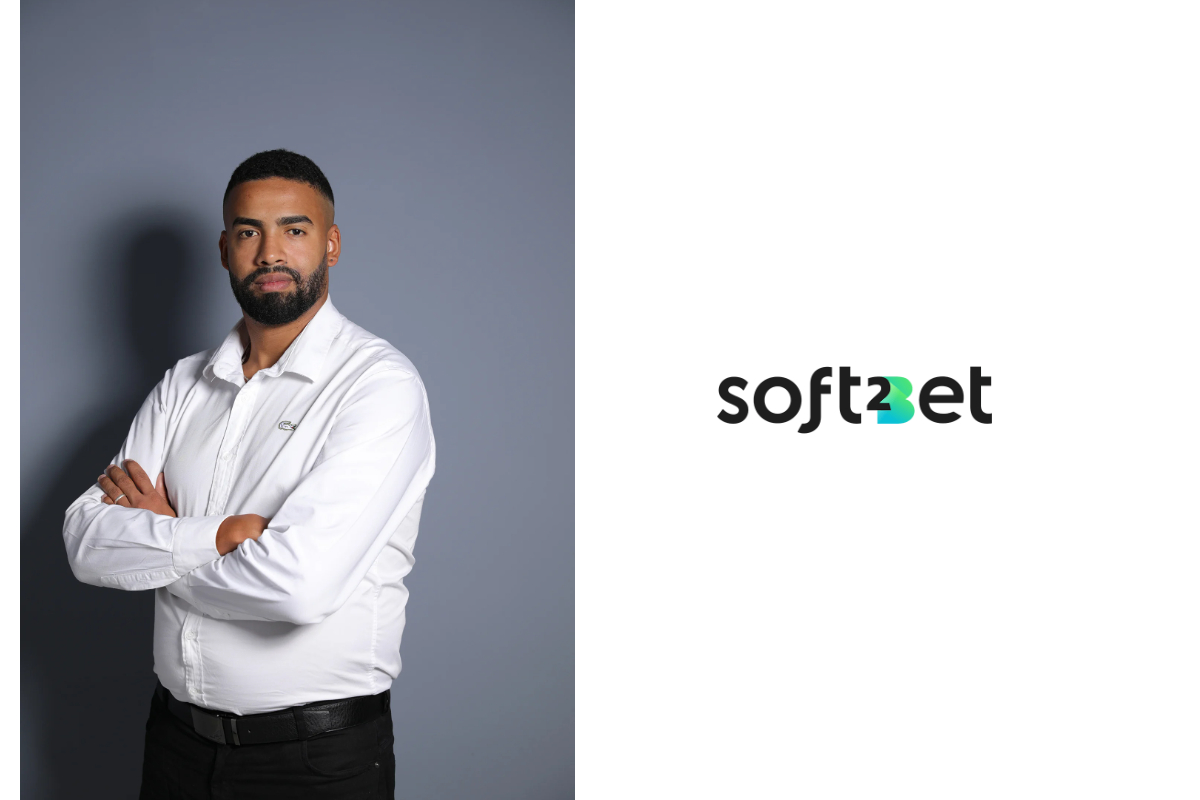 Soft2bet, the casino and sportsbook platform, will be in celebratory mood when the industry gathers at the forthcoming iGB Live!/iGB Affiliate Amsterdam (28 September – 1 October). Not only is the brand the show's biggest exhibitor and sponsor, but it will also be marking its' 5th anniversary – a landmark that's seen it grow exponentially, expanding from just a couple of employees to its' current headcount of 700 industry professionals. The company's PR Director, Hazma Afifi, provides his thoughts on what to look out for in Amsterdam.
What are you looking to achieve from your presence at iGB Live!/iGB Affiliate Amsterdam – what are your key objectives?
HA: "Attending iGB Live!/iGB Affiliate Amsterdam will allow us to network, build professional contacts, and strengthen the connections we already have. Moreover, we are very excited about the event as we know it holds its niche in finding interesting subjects and attracting key industry thought leaders. In addition, we are looking to share the knowledge and the company's achievements with other professionals to positively affect the iGaming industry. We have chosen to take the stage at iGB Live!/iGB Affiliate Amsterdam to connect with more qualified industry decision-makers and have an immediate interaction with the customers. Of course, that would enable us to establish and deepen those relationships, as well as allow us to interact with other peers and establish exciting new partnerships."
What do you think the major industry talking points/trends will be at show?
HA: "Over time, the iGaming industry has revealed many revolutions and these reforms go on and have evolved to introduce some technological advances as well. I believe the key topics will revolve around cryptocurrencies in the iGaming world, regulatory regimes, changing consumer habits, virtual reality casino games, and I'm confident there will be many more talking points – which is an important part of why people attend live events."
It's the company's 5th birthday this month: how will you be celebrating the landmark and what have been the highlights of the last five years?
HA: "In celebration of Soft2Bet's 5th anniversary, we threw a marvellous party for all of our employees that included international and local artists. In addition, we have prepared team-building activities to help bond with each other and also have a great time. The past five years were beneficial for establishing a number of unique brands and delivering a more enjoyable experience for customers. Over the last five years Soft2Bet has expanded and developed from having just a couple of employees to over 700 industry professionals, which I regard as being our biggest single accomplishment."
What's unique about the services that you offer?
HA: "Soft2Bet's multi-brand line-up comprises ten unique casinos and sportsbook projects, with new brands, games, and functionality integrated monthly. We offer thousands of casino games from both industry-leading casino providers as well as smaller developers. Soft2Bet builds its casino platforms utilizing the most advanced and most reliable technologies. Moreover, we invest all the necessary resources to produce everything in-house and deliver ready-to-use completely licensed brands that target customers across a range of regulated markets. When it comes to our brands, the design and layout are crucial because they affect how our audience perceives the project. We pay a lot of attention to functionality, loading speed, and sharp graphics. In addition, Soft2Bet makes sure to add gamification elements to the brands to further engage users by allowing them to play games within games."
What impact has Covid-19 and the restrictions imposed on populations throughout the world had on your business? Has Covid led to more people playing online?
HA: "Lockdown has impacted the iGaming world in many jurisdictions and we have seen a climb in the growth of visitors to our casino and sportsbook websites. The pandemic has caused a fundamental change in the way the conventional gambling industry used to work. Of course, this has influenced the gambling behaviour of players, so Soft2Bet takes special care when onboarding brand-new clients and makes sure to take steps to permanently strengthen and promote a safe gambling environment."
To run a successful online casino business how important is it to find the right partner?
HA: "Choosing the right partner is extremely important. It strengthens our record of knowledge, proficiency, and resources available to create more solid products and reach a vaster audience. When we put all of these together, accompanying the 360-degree evaluation, the business can skyrocket. The right business partnership means reinforcing the overall ideology of the entire company."
1xBet to share vision for betting's future at iGB Live!/iGB Affiliate Amsterdam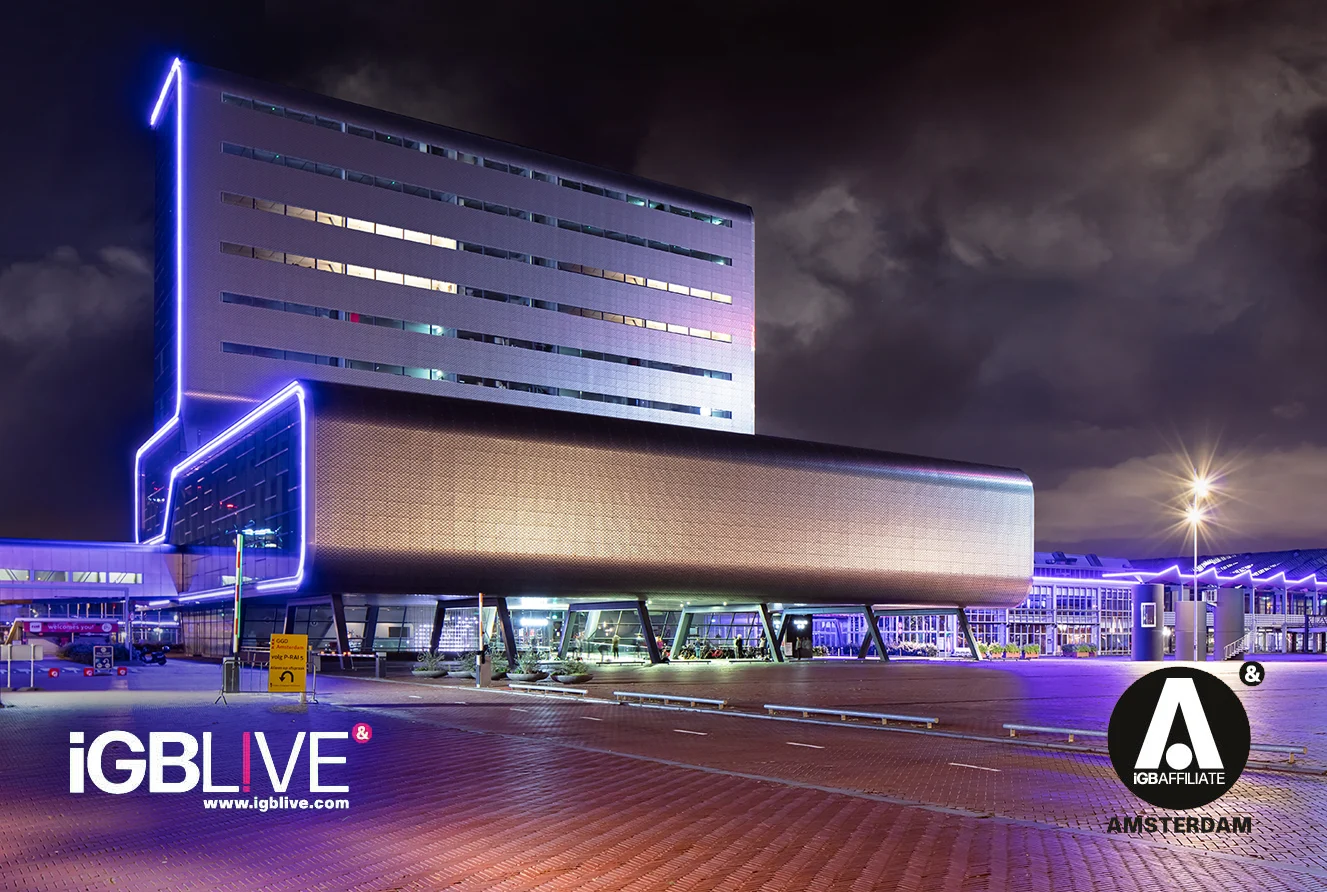 'A glimpse into the future and a chance to see what the industry will be like tomorrow' is how Alex Sommers, Director of Affiliate Marketing at 1xBet, described the opportunities that he believes will be available to visitors attending the forthcoming iGB Live!/iGB Affiliate Amsterdam which is taking place across 28 September – 1 October at the RAI, Amsterdam.
The leading online brand which is the Diamond Sponsor for the affiliate event series, believes the long gap between major in-person gaming events has made industry professionals hungry for knowledge and networking. He explained: "We are confident that brands will be looking to the future. There was a long pause between major exhibitions, and we're all clearly gathering here for big plans. And given that such a variety of companies will be represented in one place, it seems that we will discuss all aspects of the betting industry in general. Starting from the work undertaken by brands during the conditions that were in place last year, and ending with the new challenges that will face us."
Presenting a compelling and passionate case for in-person and the reasons why the industry will be out in force at the Amsterdam-based shows, he argued: "Of course technology allows you to arrange a call with partners on the other side of the world in just a couple of clicks, but we are convinced that live interaction is a much more enjoyable method of communication. We are all human beings who enjoy interacting, communicating and meeting at events such as exhibitions.
"Moreover, at large events, there is always a festive atmosphere and the whole scale of the industry is felt. These emotions cannot be conveyed in the same way via virtual meetings. We've made big plans and look forward to meeting old acquaintances."
The focus is firmly on partnerships both existing and new. "Many meetings with current partners are planned plus we also expect to meet new faces – all the time discussing interesting proposals and ideas ' he stated.
"Exhibition days are challenging but incredibly interesting. Our staff get up early in the morning and return late at night. And in the meantime – dozens of meetings and negotiations are planned. Such events help to unite our team even more, we get to not only know our competitors better but also ourselves. Therefore, we look at iGB only in the most positive way. We look forward to our trip to Amsterdam and invite everyone to chat and discuss partnership opportunities with us. There are very specific areas in which we will act, but we like to keep our cards close to our chest – what we can divulge now though is that people will be pleasantly surprised as we share our vision of innovations that will be introduced in the field of betting!"
Rightlander partners with BetBull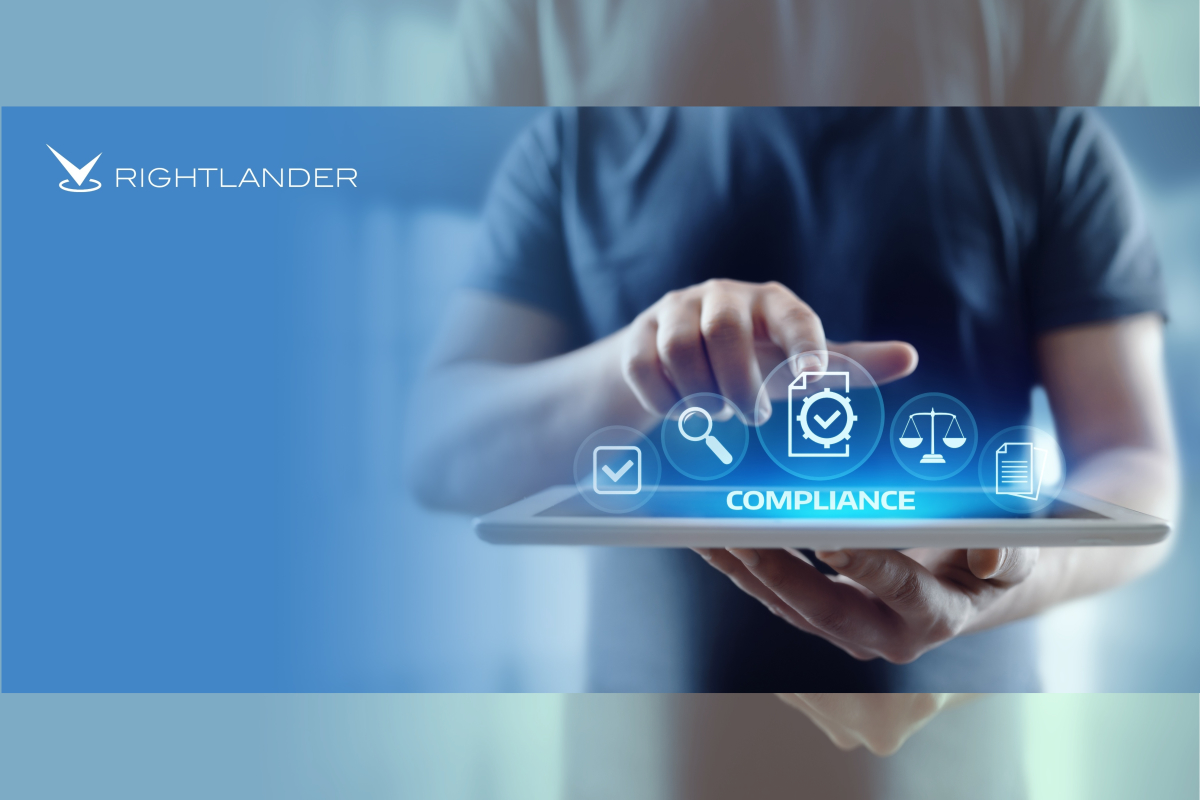 Supplier to help tier one operator improve affiliate compliance
Rightlander.com, the ground-breaking compliance platform has signed a deal with BetBull to help them improve affiliate compliance and boost responsible gambling measures.
Nicole Mitton, Head of Customer Success at Rightlander.com, said: "It's great to see operators like BetBull partnering with Rightlander to ensure adherence to advertising regulations. These efforts are not only noteworthy from a regulatory point of view, but are also a solid indicator that BetBull are invested in protecting the interests of their stakeholders, affiliates and players in regulated markets."
Rightlander will offer its technology which encompasses a comprehensive range of affiliate compliance tools which include the Automated Compliance Monitor, a PPC Monitor and a Proactive Affiliate Finder allowing BetBull to remain proactive and in control of their affiliate marketing.
Gabrielle Mallia, BetBull said: "We decided to opt for Rightlander because of its ability to give further visibility into our affiliate's practices. The PPC Monitor is particularly key in allowing us to ensure adherence to policies specifically related to keywords and geos of promotion. Rightlander increases the efficiency in our compliance monitoring with its wide scope and allows us to quickly identify any breaches should they occur."
The Automated Compliance Monitor helps detect non-compliant content across territories including the United Kingdom, Sweden, Denmark, Australia and the United States. The monitor flags potential violations such as missing terms and conditions, outdated offers, incorrect marketing assets allowing BetBull to remain compliant according to their jurisdiction's regulations.
The Proactive Affiliate Finder scans millions of web pages every month to identify new and prominent sites and the innovative PPC Monitor identifies harmful ads to stop them from appearing on an operator's branded keywords.
Acroud launches The Festival Series in Bratislava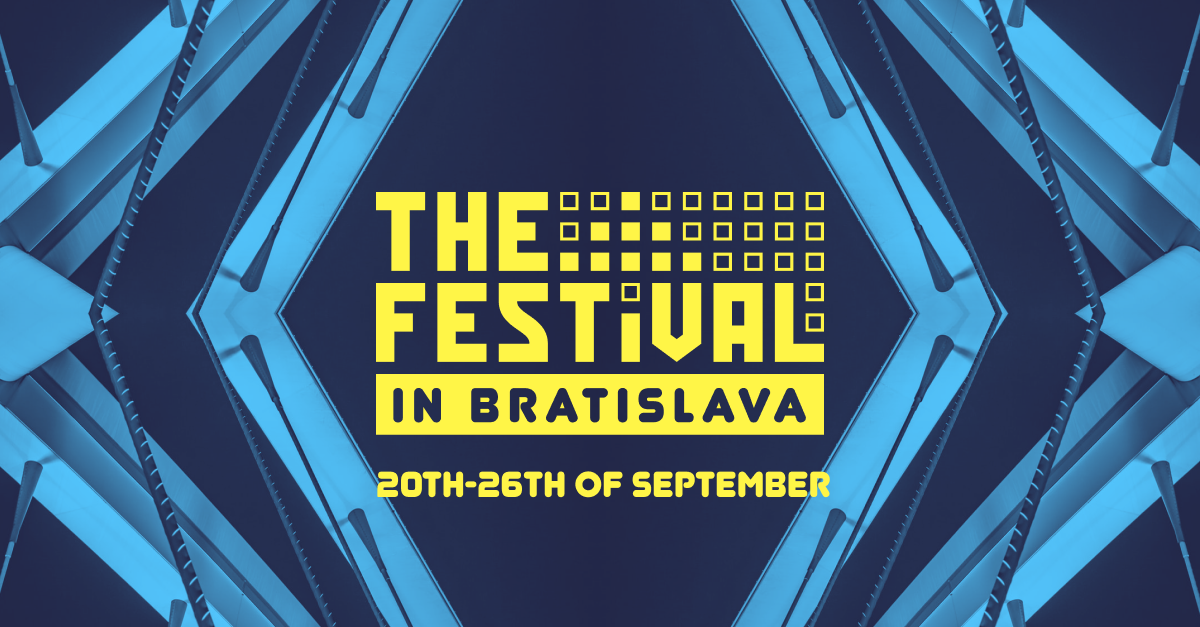 Acroud returns to the live events scene with the launch of the first edition of The Festival Series. By doing so, Acroud is strengthening its position as the bridge between land-based gaming and affiliation to create opportunities to connect operators with the player communities while also producing high-quality content to grow its digital flagship products, such as Pokerlistings.com and CasinoTop10.net.
The inaugural week-long event is a first of its kind mixed games format, incorporating Roulette, Blackjack and competitive Sportsbetting tournaments into a complete Poker tournament schedule. During the event, Acroud will host The Gambling Cabin's Sportsbook and Matching Vision's Slots tournaments. Whereas the (€550 buy-in) Main Event comes with a guaranteed prize pool of 300.000 Euros.
"We want the first event to be explosive! The Festival Series is something that the gaming world has never seen before on such a scale, featuring not only nonstop poker action but also boasting innovative casino and sports wagering events," says Martin von Zweigbergk, Director of Live Events at Acroud.
To elevate players' experience, Acroud has launched The Festival Series App, which enables networking, provides content, and keeps attendees updated before, during, and after the event. In addition, Acroud has introduced its Play Money pool betting solution on play.thefestival.com.
"Besides bringing innovation to gaming festivals and facilitating more inclusion among those who are more apt to play games outside of poker, The Festival Series intends to create a complete experience both on and off the felt," says Robert Andersson, CEO and President, Acroud.
The venue, Banco Casino, is positioned right in the centre of Slovakia's capital, nearby all the city's major attractions, restaurants and nightlife.
The Festival Series will take place from Monday, September 20 until Sunday, September 26 2021, at Banco Casino in Bratislava, Slovakia.
Further information about The Festival Series and the event schedule is also available on the website www.thefestival.com. The Festival Series App is available to download on AppStore and Google Play.