Last Chance to Join Zurich iGaming Affiliate Conference: Event About Online Gambling Operations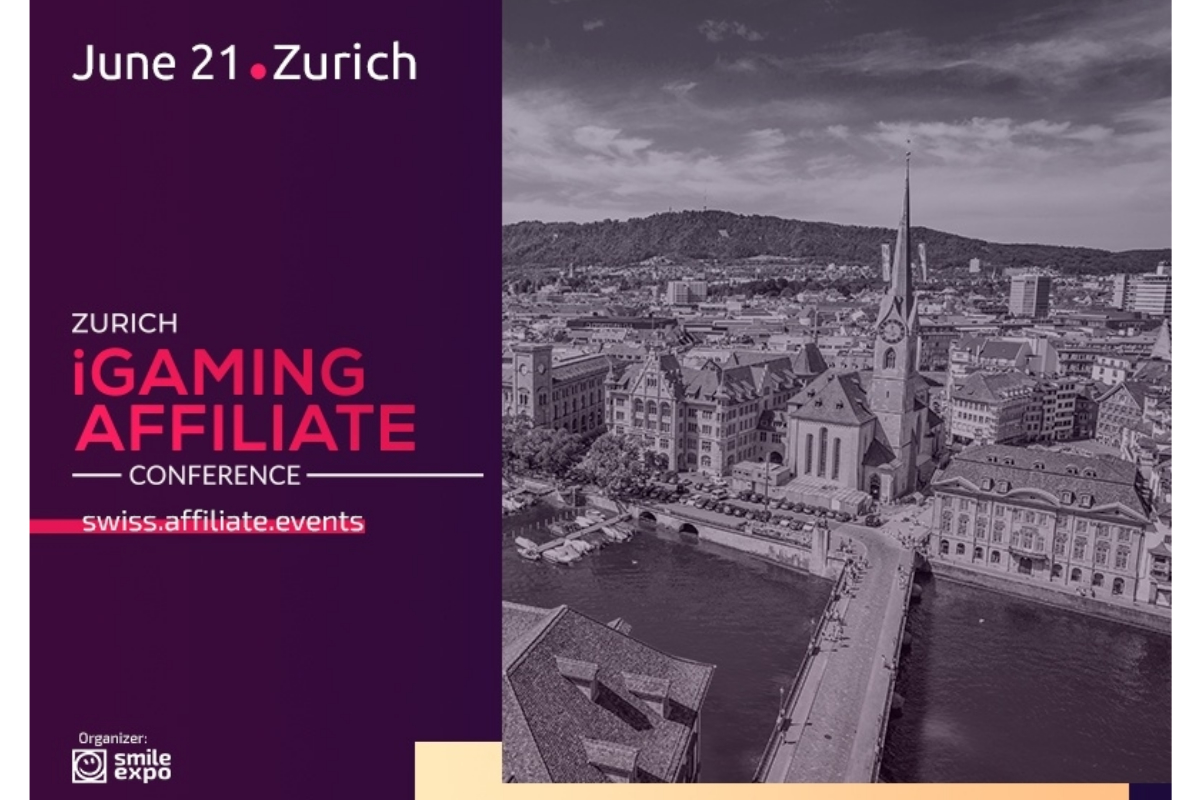 On June 21, an international event company – Smile-Expo – will hold Zurich iGaming Affiliate Conference. It is Switzerland's only event dedicated to online gambling operations and online project promotion using affiliate marketing.
The event will be a platform for sharing experience and establishing cooperation between online casinos and land-based gambling venues.
Conference speakers and participants
The specialized event will bring together representatives of the offline and online gambling industry. It will be attended by casino managers, betting providers, SEO specialists, lawyers, affiliates, and digital agencies from the USA, France, Germany, Greece, Liechtenstein, Luxemburg, and other European countries. They will introduce their companies holding leading iGaming market positions. They include: ORYX Gaming, PartnerMatrix, Endorphina, Red Tiger, Lucky Labz, Rombet, Federbet, Global Bet, Buffalo Partners, Astrea, Expozive, PLANZER LAW, etc.
Top industry experts will make relevant presentations on legal aspects of business operations, company performance optimization, and brand promotion.
Francesco Baranca: general secretary at Federbet. This Belgian non-commercial association combats fixed matches and supports betting companies and their customers.
Dan Iliovici: a specialist in business planning, management, and PR. He is former President of ONJN, the Romanian gambling authority, and Vice President at Rombet.
Robert Toth: has more than 10 years of experience in the iGaming sector. Currently, he is Key Account Manager at Global Bet, the largest independent provider of virtual sports.
Reuben Portanier: a professional with executive management experience in gambling, consultancy, technology, and finances. Director of Business Development at GTG Advocates and Founding Partner at Afilexion Alliance. These companies provide legal and consulting services. The speaker is also Co-Founder and Director at Caledo.
Joe Ewens: journalist and author of many materials dedicated to gambling. Now, he is a managing editor at GamblingCompliance, a provider of an independent legal, regulatory and business analytics in the global iGaming sector.
The conference will be followed by the Talks&Drinks party. Participants will be able to discuss critical issues as well as find new business partners and investors to implement future projects.
Location and organizer
The conference will take place at Sheraton Zurich Hotel. The registration of participants will start at 9:30 a.m.
The event is organized by Smile-Expo, a company that has been conducting international specialized В2В and В2С events for 13 years.
Hurry up to buy a ticket at the 20% discount! You should just use a promo code: PR20. Register to the conference right away.
Event details are available on the official website of Zurich iGaming Affiliate Conference.
Meet Reza Shojaei, the founder of multinational CasinoTop.com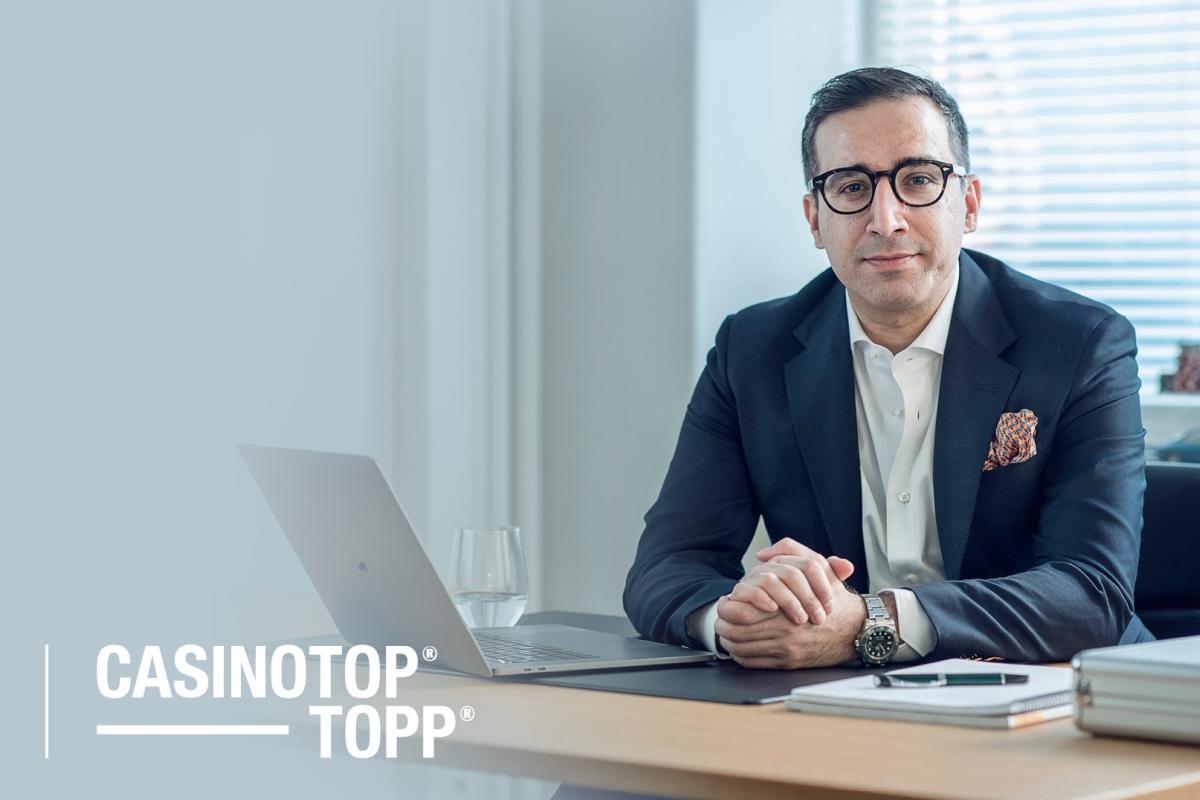 Value Marketing is a successful iGaming affiliate company that has its base set in Malta. Reza Shojaei, the founder of the company has spent years patiently building the company up, reaching multiple markets around the globe. The journey is not even nearly finished yet, and there is much more to come. Shojaei is excited for 2020 and what it will bring for Value Marketing's two major brands: CasinoTopp.net and CasinoTop.com.
Who is Reza Shojaei?
Reza Shojaei is the founder of Value Marketing. Here, we will meet Reza.
Name: Reza Shojaei
Age: 35
From: Norway
Living in: Norway
Job title: Founder of Value Marketing
Favorite hobby: Playing poker and taking my dog, Bofflee, to long walks, racing cars on track
Tell us about Value Marketing
Value Marketing used to operate within face-to-face sales industry, but I personally was not passionate about it. So, after some time, I decided to take the company to another direction. In 2017, we discussed about getting into iGaming, because it was of interest to me and also because we saw a problem in the industry that needed to be solved.
I have been playing poker for over 15 years, so I was familiar with the industry already. As the online casino market is ever-growing, there are more and more iGaming related companies and especially online casinos opening all the time. The problem is that there are so many casinos that it is hard for players (especially new ones) to choose a reliable casino that is also high quality.
I founded Value Marketing and its two brands, CasinoTopp.net and CasinoTop.com, to provide honest and transparent information about reliable casinos. We never recommend any casinos that do not meet our standards and our readers respect us for that. Also, we provide other valuable information for players, such as casino guides and up-to-date casino news.
Frankly, we never got into this business purely for money and that is not our first priority. The top priority is to put our readers first and make sure that they are happy with our content. In fact, we even give our readers the chance to contact us and share their casino experiences. So, in a way, we build our brand with the help of our readers and also take their opinion into account.
What is the ultimate mission of Value Marketing?
We want CasinoTop.com to operate all over the world and have the biggest casino affiliate network across the globe. Currently, we operate in 12 countries. They include, for instance, Finland, Norway, South Africa, New Zealand, Japan, Canada, and India.
Why is Value Marketing different from other casino affiliate sites?
The number one reason why Value Marketing is different from others is that we do not work with any casinos that do not meet our standards. For us, it is important to provide 100 percent accurate content and write articles that are valuable for our readers. We also offer the readers a chance to be in touch with us, which is something that many sites do not do.
Why did you decide to launch Value Marketing and its brands?
I was tired of field marketing/face-to-face sales and wanted to do something that I had a passion for. I love playing poker, so transitioning to the iGaming world was only natural. Also, we saw a need for a big casino affiliate company that covers multiple markets and also offers honest opinions and reviews. This way, our readers know that they can trust us, and we can build a great reputation globally.
How do you see the iGaming market in the next years in Europe?
In Europe, online casinos are a big thing. There are constantly more and more casinos and rules and regulations change. One of the biggest things recently was the Swedish license, and we hope to see such a change in other countries too, for instance, in Norway and Finland, though it may not happen very soon.
What would you like to change in the gambling industry?
The mission of Value Marketing is to provide excellent and honest reviews that are transparent, and we hope that other sites take that approach as well. Though there are not many rogue casinos out there, there are casinos that are more reliable and better quality than others. Those are the casinos that should get the traffic and the attention from affiliates and players.
What is the hardest thing about running Value Marketing?
At the moment, we have launched 12 markets and we have copywriters, editors, designers, and developers in our roster, all from around the world. Keeping in touch with everyone in a timely manner can get challenging because of time zone differences. But overall, I love what I do and look forward to my work every day.
What do you expect from the gambling industry in the next year?
We can definitely see more pay & play casinos, as they have been trending among players recently. Also, we can only expect even better-quality games and especially NetEnt and Wazdan has really been on top of it. 3D graphics and more interactive games are great and perhaps virtual reality takes off, too, in the iGaming industry. Some rules and regulations might relax as well, considering that the US already opened a few states for online gaming and Sweden has their own license now.
What do you expect from Value Marketing in the next year?
In 2020, we are hoping to open more markets in addition to the ones that are already open. Also, improving our current content and redefining goals is always on my plate.
A Representative of Storm International will Speak at the Kyiv iGaming Affiliate Conference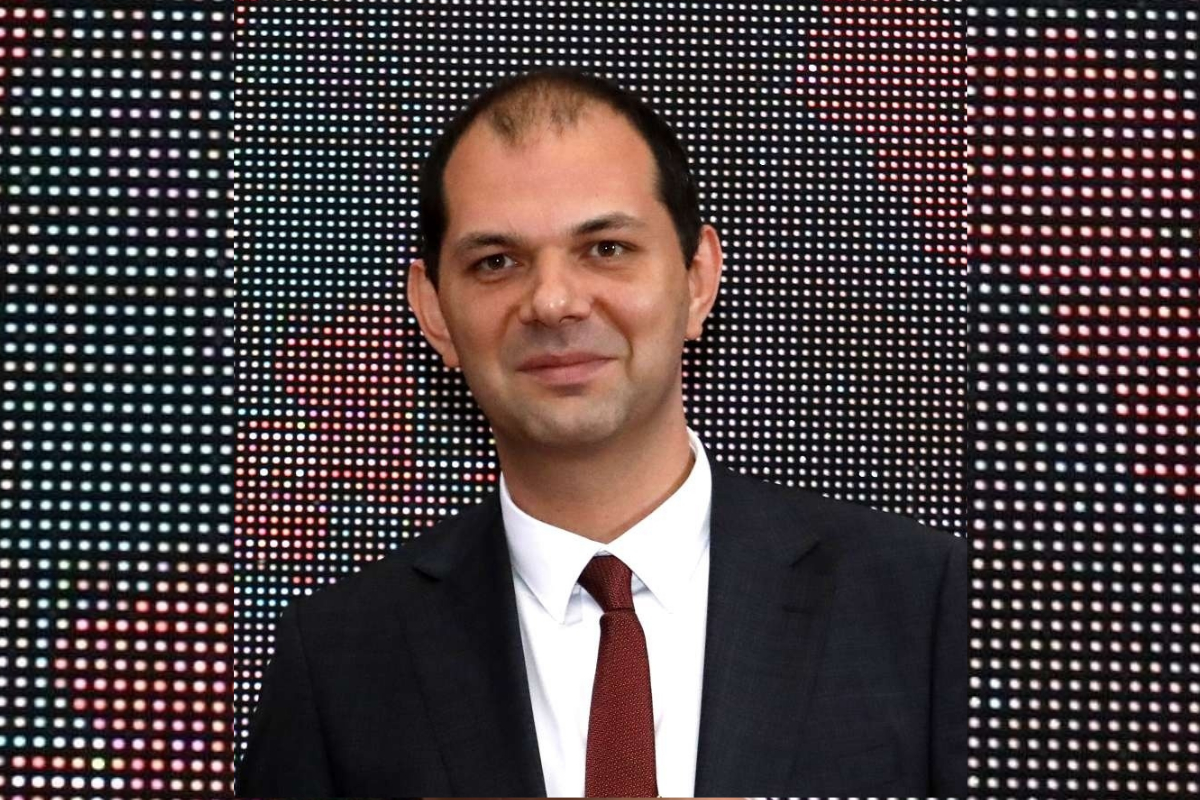 Lavrenty Gubin will present a report on the key elements of a successful casino
There is a series of conferences and exhibitions to take place in Kiev in the coming months due to the upcoming gaming business legalization.
The Kyiv iGaming Affiliate Conference will take place in the capital of Ukraine on December 18, 2019.
The core topic of the conference is gaming business legalization in Ukraine and adoption of international experience in the field of regulation.
Lavrenty Gubin, Marketing and PR Director of Storm International, was invited to the conference as a speaker to cover the land-based casinos sector. Lavrenty will make a presentation on the international experience required to open a brand new casino like Shangri La Tbilisi or SL Casino Riga.
The conference will gather government officials, operators, software developers, marketers and other industry professionals to discuss the future of the Ukrainian gaming business. The conference is run by Smile Expo, a well known industry events organizer in Western Europe and CIS.
Conference website: affiliateconf.com.ua
Three-peat for the King Billy Affiliate Program at the SBC Awards!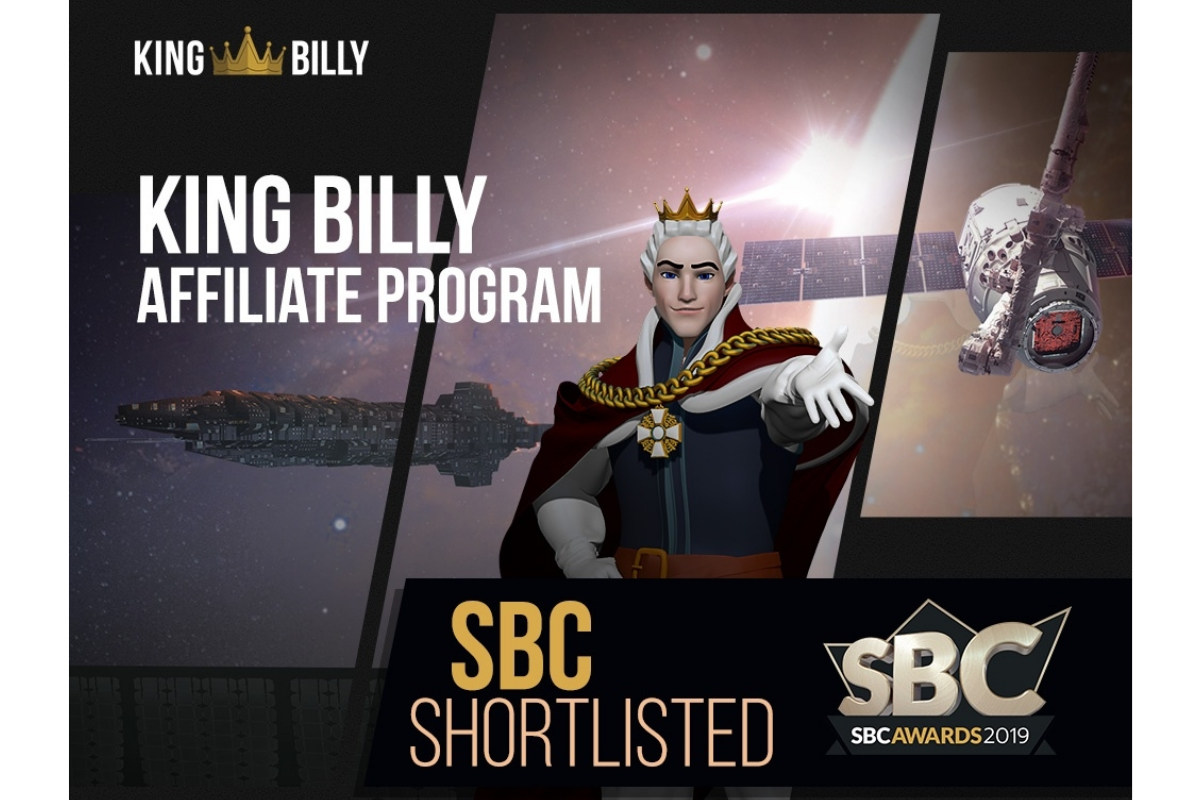 We should know by now that King Billy Casino was bound to be in the limelight for one more time. True to the words of the great Brazilian writer Paulo Coelho "Everything that happens once can never happen again. But everything that happens twice will surely happen a third time.", King Billy does it for the third time in a row.
So, after being shortlisted at the prestigious iGB Awards (and from there, winning it all), being shortlisted again at the prestigious EGR Awards, the King Billy Affiliate Program has now also been shortlisted at the prestigious SBC Awards (event to be held on December 3). Moreover, the operator is also on the SBC Awards short list for Casino Rising Star.
We asked the mastermind behind this tremendous streak, Ruslan Legenzov, King Billy Head of Affiliates to share his feelings with us and a few words about this new distinction. He was, understandably, in a state of euphoria:
"This is beyond our wildest dreams! To complete the "Big 3" of the industry's annual biggest awards shows, by being short-listed in each and every one of them fills us all with immense pride. At King Billy Casino, we set out with a single goal in mind: to move beyond the commission and offer to our affiliates a program never seen before. We are happy that our effort is recognized by both judges and Affiliates!"
The SBC Awards, now in its 6th year, recognize the achievements of operators, affiliates and suppliers from across all major disciplines including payments, marketing, platform providers and data. The Awards will be held at Battersea Evolution, in the heart of London, bringing together 700 gaming industry delegates.
King Billy Casino is a new generation online casino, available in 5 languages (English, German, Russian, Finnish and Norwegian and soon Japanese) with an impressive record in awards and an amazing variety of games providers and features. King Billy has built on creating a superb user experience focusing on the myth of King Billy and his Kingdom and treats all players with the specialness they deserve.