KING BILLY WINS THE BIG ONE!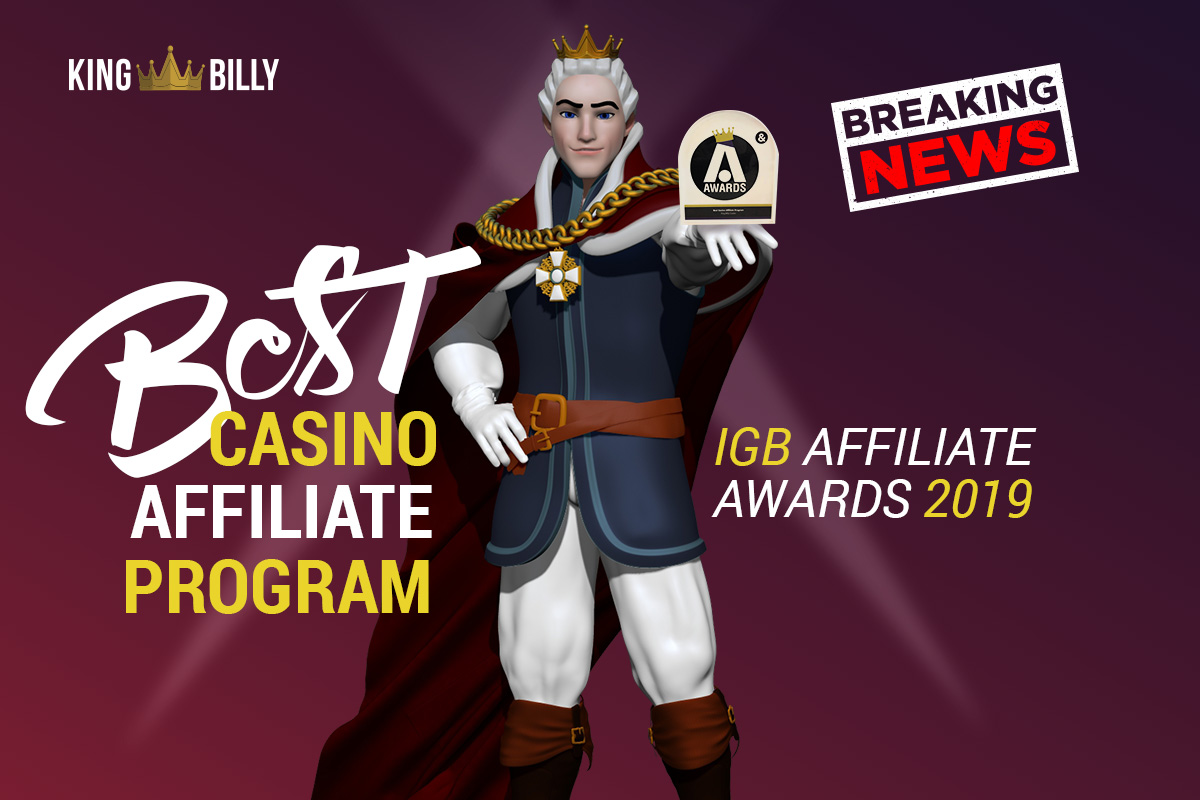 The cyber-ink of our last article about King Billy and his tendency to get awarded hasn't even dried up yet and here we are with, you guessed, one more award for His Majesty.
King Billy, First of His Name, Rightful Ruler of the Kingdom, Guardian of the Realm and Protector of the Players (and Collector of Awards we may humbly add) has done it again. He has got one more award. And this time, it's the biggest of them all in the Affiliate Universe.
King Billy Casino brought home its finest piece of silverware yet, the "Best Casino Affiliate Program" Award of this year's iGB Affiliate Awards, which took place on Saturday, February, 8, 2019, at The Brewery in London. Moreover, the Servants of the King did it in style, by beating the likes of giants like Betsson and Mr Green.
We asked (again!) Ruslan Legenzov, the King Billy Casino's Head of Affiliates (or "Lord of Affiliates" as the casino's protocol dictates) to share a few words with us about this outstanding distinction and this is what he told us: "Guys, first of all, I must confess to you that this has been so much beyond expectations and words that I have wondered for a few moments whether I live in the Matrix.
But it's true, definitely true! All of us here at King Billy Casino are naturally ecstatic and speechless. Personally, I would like to thank all the people in my department who have worked unbelievably hard in order to earn the respect and trust of our affiliates. To Vlad, Olivia and all the rest of our Lords and Ladies in the Department… thank you!
And, of course, we would like to thank, from the bottom of our hearts, our affiliates. All this could not have been possible without you guys! Thank you Cristina, David, Milica, Alanias, Rasmus, Milena, Nenad and the 500+ rest of our affiliates, partners and friends! This one is for you!"
This prestigious award brings King Billy's awards tally up to four in less than a year:
iGB 2019 Awards Best Casino Affiliate Program

AskGamblers 2018 Awards Best New Casino

AskGamblers 2019 Awards Best Casino – 3

rd

place

AskGamblers 2019 Awards Player's Choice Casino – 2

nd

place
So, anyone willing to bet that King Billy wouldn't make it up to five or six until the end of the year? We know we wouldn't!
What does "beyond the commission" mean for King Billy? A short list (at least) at the EGR Awards!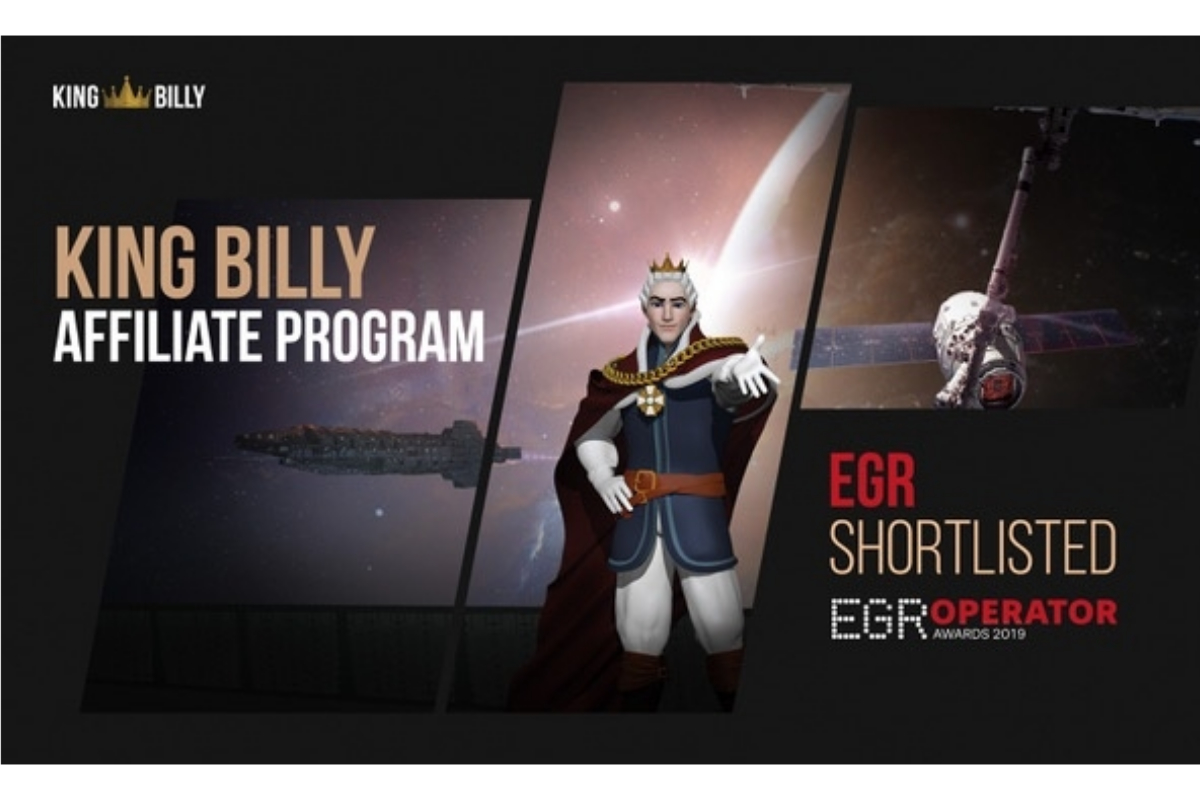 King Billy Casino has been making quite some noise with its Affiliate Program this year. The program has gained momentum and achieved wide recognition from Affiliates, both established and upcoming, which is something not to be taken lightly, given the, ahem, unpredictable mentality and demands of the Affiliate world.
According to King Billy, this is a program that promises to take the casino – affiliates relationship to a new, mythical level "beyond the commission". You may wonder (as we did) what lands lie beyond the commission. Is the first stop Valhalla? El Dorado? Shangri La? Camelot? Mount Olympus?
Much closer actually: It is the luxurious Grosvenor House on London's Park Lane, home of the 2019 EGR Awards. The King Billy Affiliates Program has been short-listed in the Affiliate Program Category and we asked Ruslan Legenzov, Head of Affiliates at King Billy Casino, to share his feelings with us.
"The excitement never gets old! Congratulations to the whole department at King Billy, our "King's Servants" who make this possible. Also, a big thanks to our Marketing and Creative Department for helping us move beyond the commission exactly the way our affiliates want.
Following our biggest distinction to date, the award at the 2019 iGB Awards, this is one more proof that we are doing something extremely well at King Billy Casino. Obviously, after being short-listed, we'd like to go all the way, but we are well aware of the top level and the quality of all the nominees. So, see you at Grosvenor House and may the best operator win!"
The reputable EGR Operator Awards reward B2C operators for setting the standard in egaming excellence, with categories ranging from customer service to social responsibility, and recognizing achievements across all verticals. The 2019 Awards will take place on the evening of Thursday 24 October at Grosvenor House, London.
King Billy Casino is a new generation online casino, available in several languages (English, German, Russian, Finnish, Norwegian and soon Japanese) with an impressive record in awards and distinctions. The King Billy Affiliates Program has already won the 2019 iGB Awards Affiliate Program of the Year award.
There's still time to nominate your favourites for AskGamblers Awards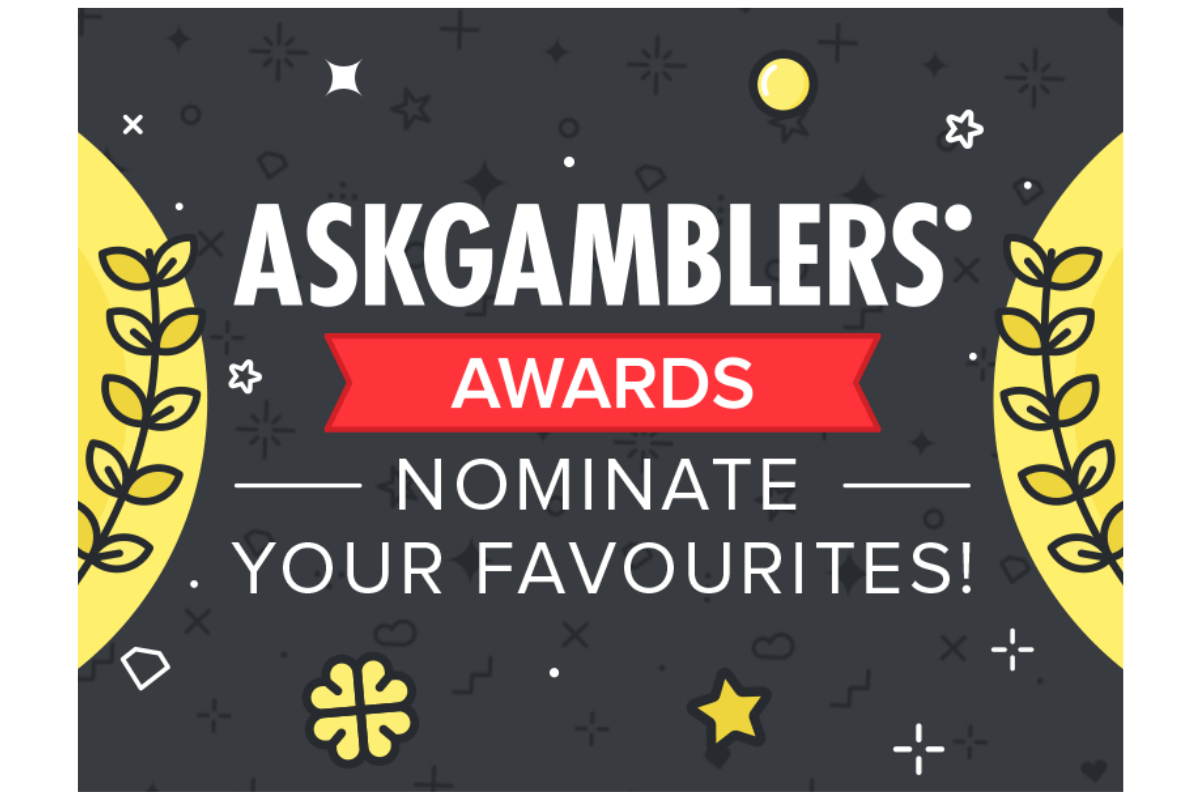 The nomination period of the AskGamblers Awards is in full swing, but there is still time for players all over the world to nominate their favourite online casinos, new online casinos and new online slots.
The AskGamblers Awards officially began on the 15th of August and, since then, players have been nominating their favourite online casinos, new online casinos and new online slots on AskGamblers. The only condition for a player to nominate their favourite contender for the finals is to be a registered user on AskGamblers.
What's more, all the nominations acquired in the nomination period will count as votes in the voting phase.
Denis Ristić, Product Owner of AskGamblers, has recently shared his excitement: "We're beyond thrilled to see which contenders will be in the finals. Right now it's anyone's guess, as players can nominate as many casinos and slots as they like, but only once. That's what makes the journey so exciting!"
The AskGamblers Awards nomination period will be open until mid-October, when phase two will begin and players will be able to start voting for the AskGamblers Awards finalists.
About AskGamblers:
AskGamblers, officially the best casino affiliate website in 2018, provides the most trusted, unbiased online casino, slot, and bonus reviews. It also features real player opinions and ratings highly valuable in the iGaming community. Thanks to its unique Casino Complaint Service, over $27,8 million has been turned to players thus far. Remember: "Get the truth. Then play."
About AskGamblers Awards:
AskGamblers Awards, is an annual event within the iGaming industry organized by AskGamblers.com. The competition includes the following categories: Best Casino, Best New Casino, Best Slot, Best Software Provider and Best Partner. What makes AskGamblers Awards stand out is the fact players' unique opinion is taken into consideration when pronouncing winners.
For the second year in a row AffiliateINSIDER is the official media partner of the AskGamblers Awards.
Racing Post shortlisted for affiliate double at EGR Operator Awards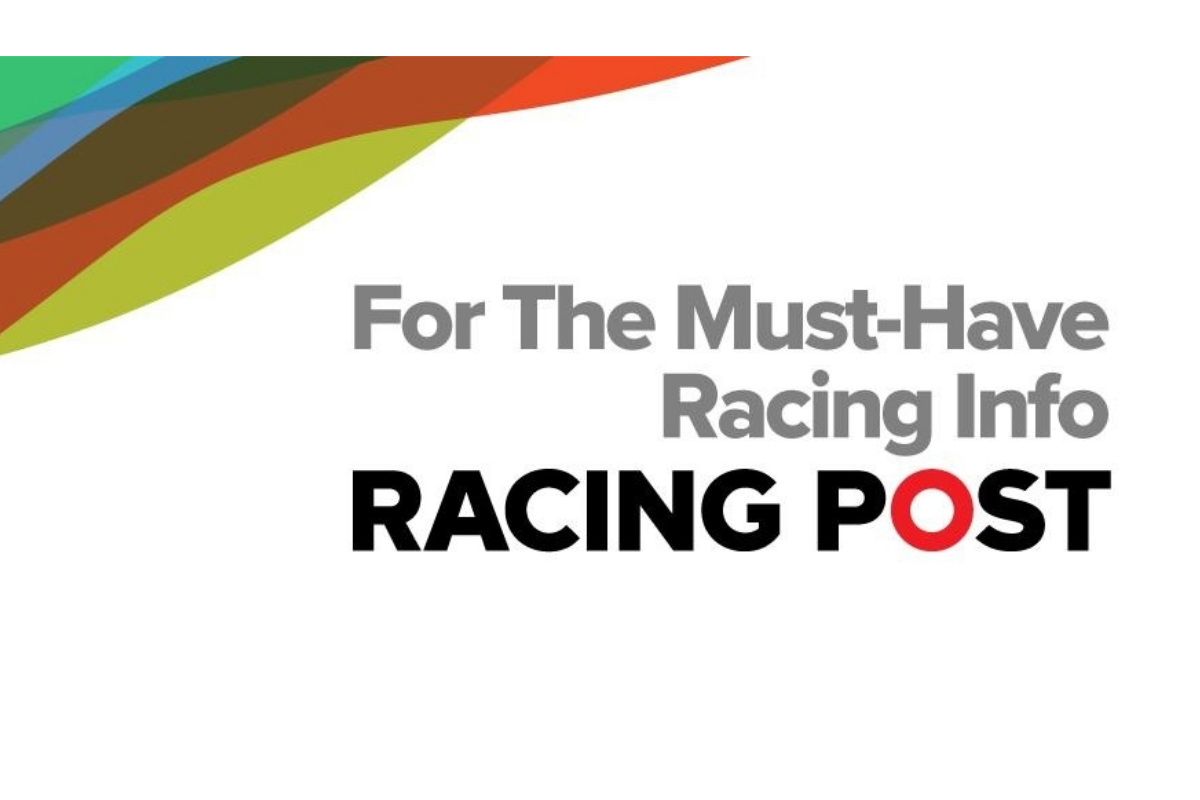 Racing Post is thrilled to announce it has been shortlisted for the headline category, Affiliate of the Year and Sports Affiliate of the Year at the ninth annual edition of the EGR Operator Awards.
The ceremony will take place on Thursday, October 24 at Grosvenor House, London to reward B2C operators for setting the standard in egaming excellence, with categories ranging from customer service to social responsibility and recognising achievements across all verticals.
The event focuses on looking to reward the industry's biggest names for their innovations throughout 2019.
Racing Post's affiliate services have progressed rapidly providing innovative ways to support and collaborate with partners including dedicated free bet pages and creative CRM which helps partners acquire customers. Racing Post also found Responsible Affiliates in Gambling (RAIG) this year, which aims to promote the socially responsible marketing of gambling products.
Responding to the news of being shortlisted, Racing Post Digital Director Cian Nugent said: "We are delighted to be shortlisted for two awards at one of the most prestigious events in the industry's calendar. To be shortlisted for the headline award showcases the hard work and dedication the team has put in to ensure that the Racing Post is an ideal affiliate partner. The sports-focused nomination demonstrates that our value as a partner extends beyond just horse racing and we provide an authoritative and trustworthy platform for sports as well."
Apsley group, part of the overall Racing Post Group, has also been nominated in the headline category Affiliate of the Year.
To find out more about the event visit https://egroperatorawards.awardstage.com