KING BILLY WINS THE BIG ONE!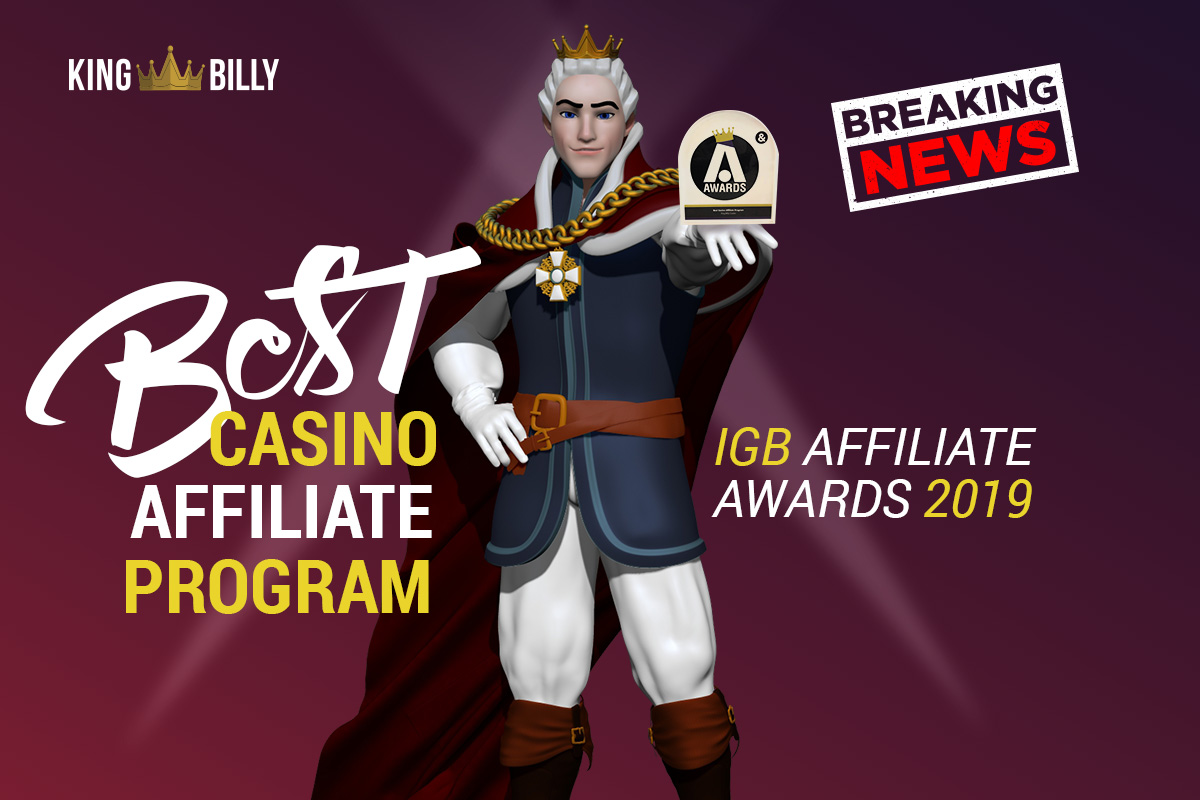 The cyber-ink of our last article about King Billy and his tendency to get awarded hasn't even dried up yet and here we are with, you guessed, one more award for His Majesty.
King Billy, First of His Name, Rightful Ruler of the Kingdom, Guardian of the Realm and Protector of the Players (and Collector of Awards we may humbly add) has done it again. He has got one more award. And this time, it's the biggest of them all in the Affiliate Universe.
King Billy Casino brought home its finest piece of silverware yet, the "Best Casino Affiliate Program" Award of this year's iGB Affiliate Awards, which took place on Saturday, February, 8, 2019, at The Brewery in London. Moreover, the Servants of the King did it in style, by beating the likes of giants like Betsson and Mr Green.
We asked (again!) Ruslan Legenzov, the King Billy Casino's Head of Affiliates (or "Lord of Affiliates" as the casino's protocol dictates) to share a few words with us about this outstanding distinction and this is what he told us: "Guys, first of all, I must confess to you that this has been so much beyond expectations and words that I have wondered for a few moments whether I live in the Matrix.
But it's true, definitely true! All of us here at King Billy Casino are naturally ecstatic and speechless. Personally, I would like to thank all the people in my department who have worked unbelievably hard in order to earn the respect and trust of our affiliates. To Vlad, Olivia and all the rest of our Lords and Ladies in the Department… thank you!
And, of course, we would like to thank, from the bottom of our hearts, our affiliates. All this could not have been possible without you guys! Thank you Cristina, David, Milica, Alanias, Rasmus, Milena, Nenad and the 500+ rest of our affiliates, partners and friends! This one is for you!"
This prestigious award brings King Billy's awards tally up to four in less than a year:
iGB 2019 Awards Best Casino Affiliate Program

AskGamblers 2018 Awards Best New Casino

AskGamblers 2019 Awards Best Casino – 3

rd

place

AskGamblers 2019 Awards Player's Choice Casino – 2

nd

place
So, anyone willing to bet that King Billy wouldn't make it up to five or six until the end of the year? We know we wouldn't!
Paysafe's Income Access wins 'Affiliate Software Supplier' 2021 EGR B2B award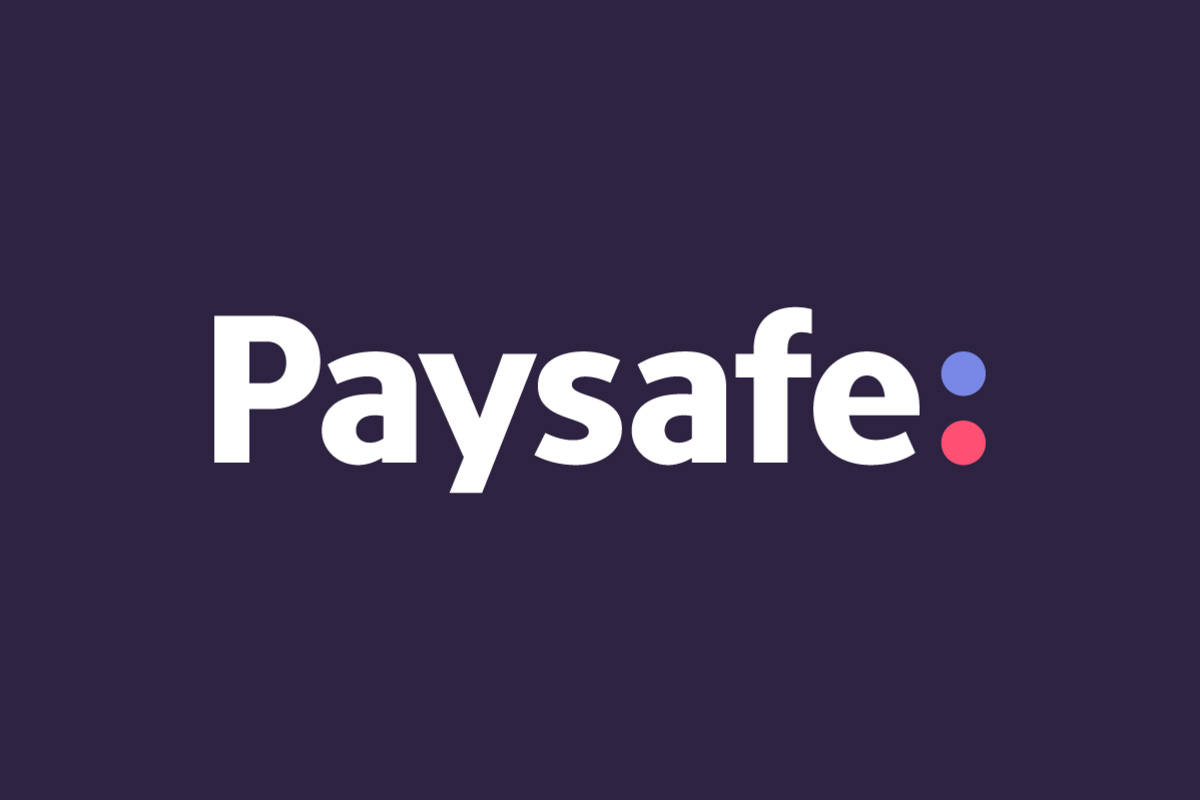 Paysafe, a leading specialized payments platform, announced that Income Access, its marketing technology and services provider, won in the 'Affiliate Software Supplier' category at this year's eGaming Review (EGR) B2B Awards. The winners were announced during EGR's two-day virtual event that concluded yesterday, July 7th, 2021.
The EGR B2B Awards recognize the very best service providers in the online gambling industry. Income Access' award marks its third consecutive win in the 'Affiliate Software Supplier' category and the seventh time in the last nine years that the affiliate tracking and reporting technology provider has received the honour.
With nearly two decades' experience providing affiliate and digital marketing expertise to top brands across all iGaming verticals, Income Access' latest award reflects its commitment to delivering an intuitive solution that optimizes every aspect of a marketing campaign. Over the last 12 months, the Paysafe company implemented a number of platform updates designed to improve the overall user experience for operators and their affiliates. These enhancements provide partners with a seamless and efficient user experience, along with in-depth and transparent reporting tools that further improve efficiency for campaign optimization.
Demonstrating a continued focus on building meaningful industry relationships, the 2020-2021 judging period also saw Income Access secure numerous partnerships, including those with Fonbet Cyprus, Luckbox, Tech365, Tipico U.S., and the Virginia Lottery. These have been complemented by enduring affiliate software partnerships with major U.S. and global brands, including BetVictor, Caesars Interactive Entertainment, Danske Spil, FanDuel, and Golden Nugget.
Tara Wilson, Chief Operating Officer at Paysafe's Income Access, commented: "I'm exceptionally proud of our Income Access team and their impassioned approach towards nurturing sustainable growth for our iGaming brand partners. Throughout this past year, we have remained committed to providing innovative affiliate marketing solutions that are responsive to the changing needs of our clients and their diverse acquisition and retention strategies. It's truly an honour to receive this distinction, which celebrates all that our team has accomplished."
AskGamblers Awards Show and Charity Event Go Virtual, and Will be Held in June 2021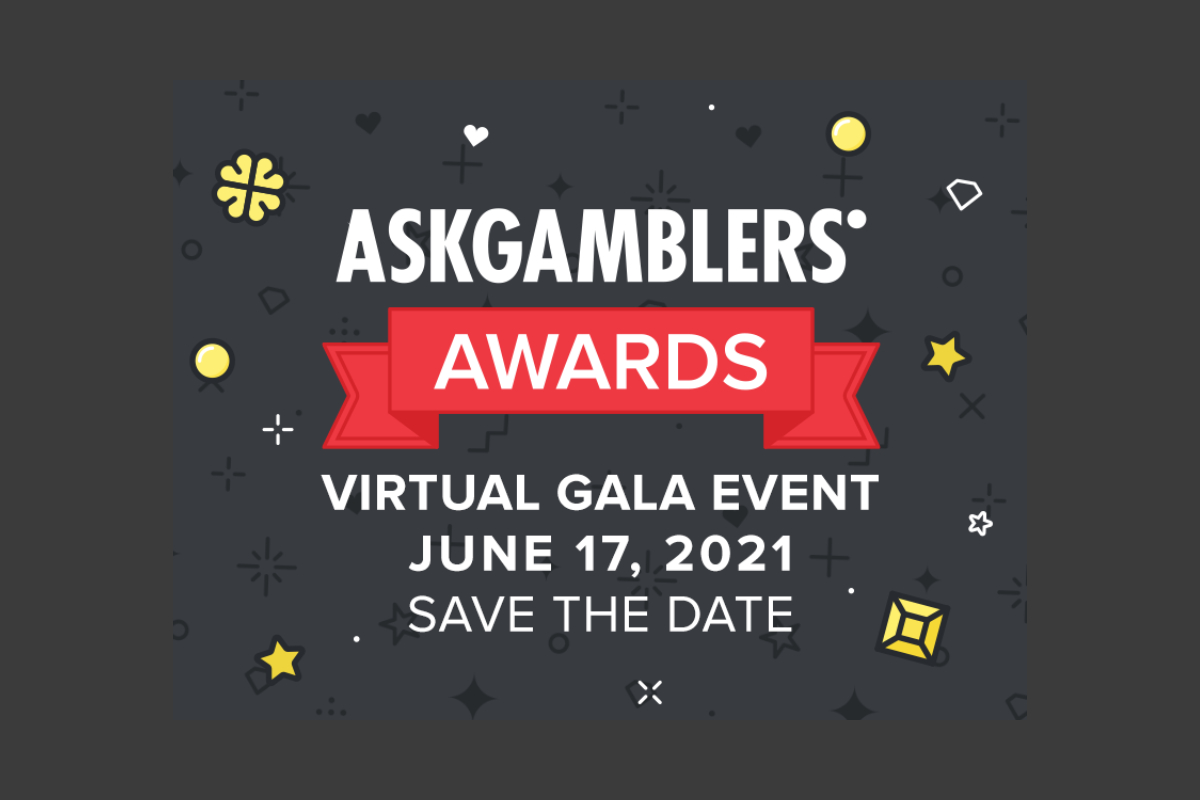 The organisers made a decision to turn the AskGamblers Awards show and the Charity event into virtual ceremonies – both taking place on 17 June, 2021. The Awards have been celebrating the best of the best in the iGaming industry for 3 consecutive years and, this time, the show will be held as a virtual gala event, due to COVID-19.
It's official – the AskGamblers Awards ceremony will take place on 17 June, and will be held online, due to the ongoing pandemic. The health and well-being of all the participants are of utmost importance to the organisers of the AskGamblers Awards event and it is, therefore, being held in a manner that is both safe and consistent. All our partners will also be able to attend the AskGamblers Virtual Charity event which will happen on the same day, and will be dedicated to raising funds to support charity organisations.
AskGamblers Awards have been celebrating the best in the industry for more than three years. So, once again, the Awards will allow all iGaming aficionados to have their voice be heard and help select the best of the best for the year 2020 in the categories, listed as follows:
Best Casino
Best New Casino
Best Provider
Best New Slot
Player's Choice.
In addition, there will also be an award for the Best Affiliate Manager and the Best Partner.
The winners of all categories will be chosen through the joint efforts of the AskGamblers team of experts and players' votes, while a separate award called Players' Choice will depend solely on players. As for the Best New Casino and Best New Slot categories, only the ones that have been listed on AskGamblers website between March 2020 and March 2021 will be eligible for these two Awards.
AskGamblers will traditionally host a Charity event to raise money for the good cause, only this time, the event will be virtual. Dedicated to raising funds to support charity organisations, the event will give all partners a chance to contribute to this cause and, in doing so, to make a difference.
Back in January 2020, we managed to raise €66,900 during the AskGamblers Charity night. Namely, €50,000 was directed to UNICEF through Catena Operations Ltd. to help fight COVID-19, while NORBS foundation and "Zvončica" Parent organization of children with cancer received the rest of the funds. It was all possible thanks to our casino partners who participated in the event.
As General Manager AskGamblers, Denis Ristic, said: "We're here to celebrate the best of the best in the betting and gaming industry, and ever since the COVID-19 pandemics interfered in our plans, we decided it was time to move the events online. After all, health and wellbeing of our guests are currently our primary concerns. And, although the AskGamblers Awards show and the Charity event will be very different in comparison to their previous editions, we can promise entertaining affairs!"
Bojoko crowned Affiliate of the Year at EGR Nordic Awards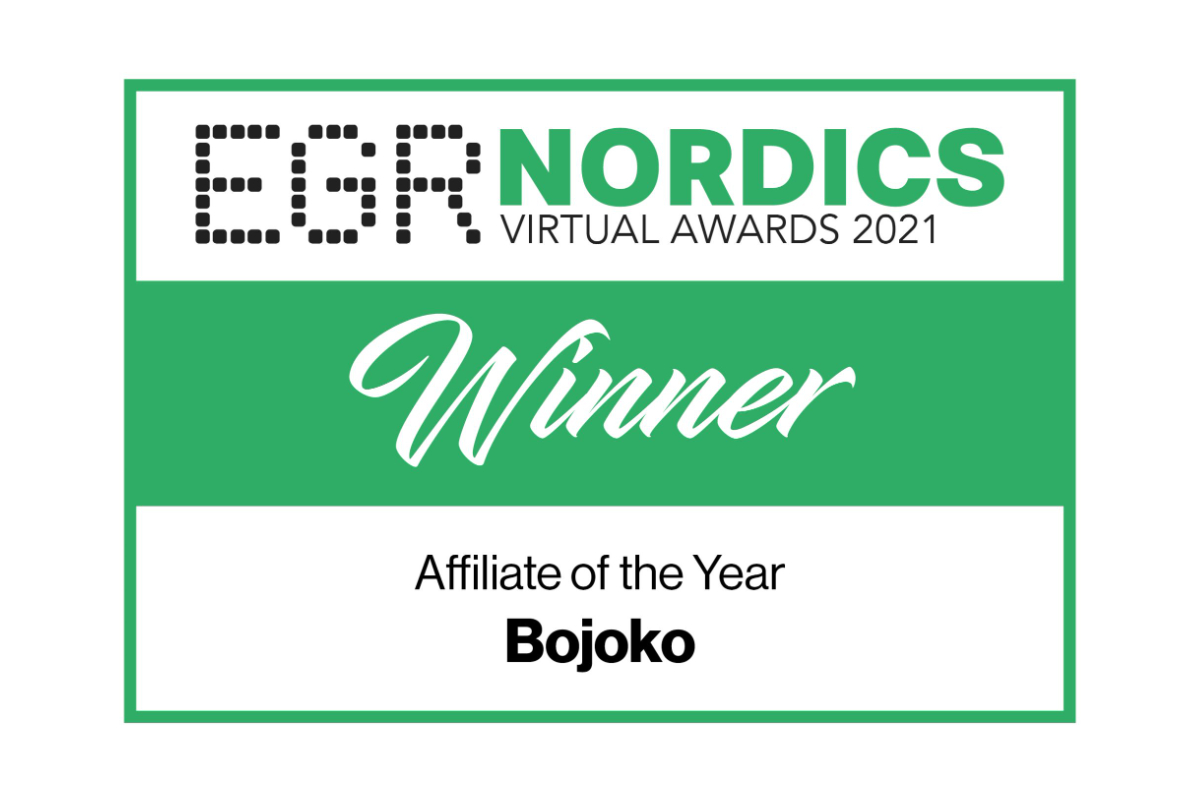 Popular online casino listing site fends off stiff competition to take home the trophy at prestigious awards ceremony
 The Bojoko team is celebrating once again after being named Affiliate of the Year at the prestigious EGR Nordic Awards 2021.
This is the second EGR award that Bojoko has taken home after being crowned Casino Affiliate of the Year at the hotly contested EGR Operator Awards 2020.
Bojoko fought off stiff competition from some of the biggest names in the affiliate industry including AskGamblers, Better Collective, Blexr, Catena Media and the Gambling.com Group.
EGR judges said it had been "another excellent year" for Bojoko and that its SEO performance and overall conversion "really shines".
The EGR judges added: "A more unique idea than most affiliates with great growth and sustainability. A very clever and new type of affiliate that is showing great success. Well done!"
Bojoko allows online casino operators and game developers in the Nordics to create their own dedicated listing page and tell their story through their own words, images and videos.
Bojoko members, of which there are now 30,000+, then rate and review each casino and game and share their honest opinion about the experience they receive.
During the judging period Bojoko built out its team dedicated to the Nordics which led to a 10x increase in unique site visitors and a 25x increase in registered Finnish players.
Joonas Karhu, Chief Business Officer at Bojoko.com, said: "We will need to find more space for our trophies after scooping our second EGR award in as many months but seriously, the entire team is thrilled how have been recognised for our work in the Nordics.
"The Nordics remain a key focus for us and we see plenty of opportunity to drive growth from the region by providing players with our award-winning online casino listing product and service.
"Our mission from day one has been to help players quickly and easily select online casinos through transparency and community feedback and it is a concept that has proved to be hugely popular.
"I would like to thank the EGR judges for recognising our efforts and successes in the Nordics by crowning Bojoko Affiliate of the Year 2021."