Intertops celebrates 25 years since online gambling first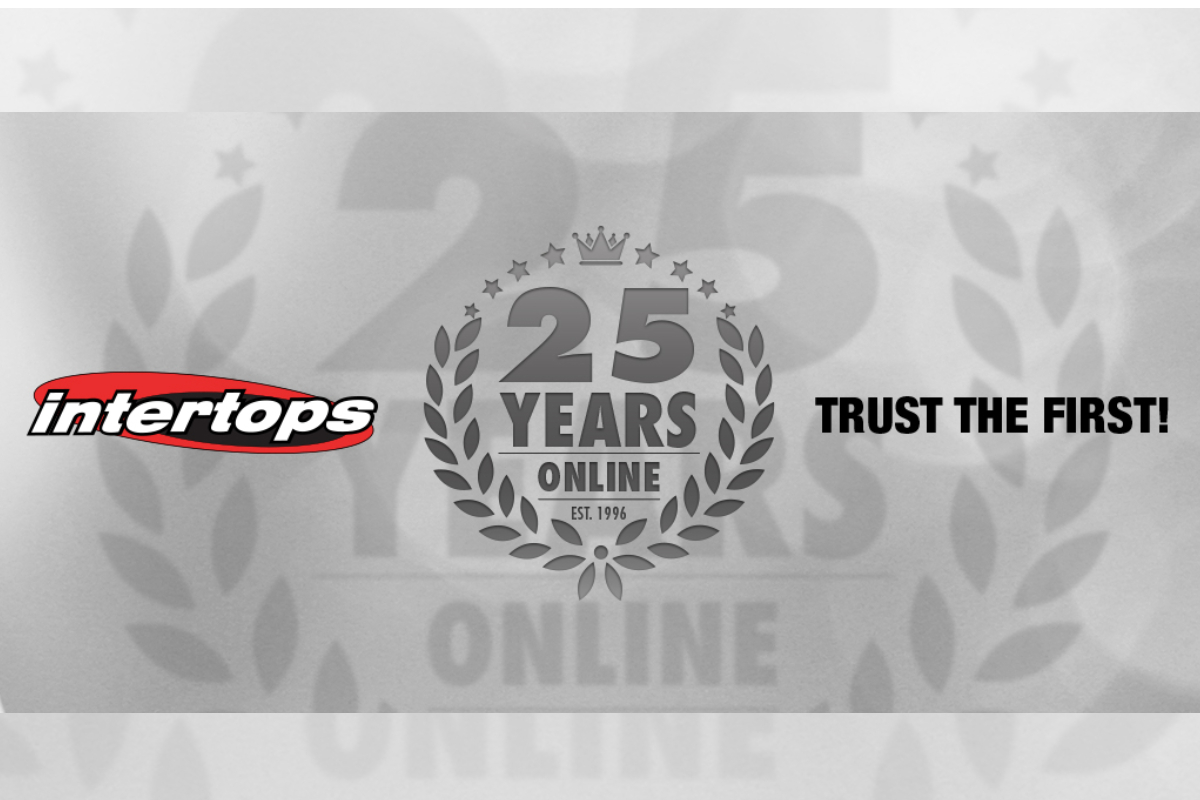 A milestone in gambling and ecommerce history took place 25 years ago this month when Intertops became the first company ever to accept an online bet.
The Austria-based operator's brand new Intertops website handled a $50 wager, placed by a Finnish punter, on Tottenham Hotspur to beat Hereford United in an FA Cup fourth round tie on January 17, 1996.
At odds of just 1.04, the Premier League side's 5-1 demolition of their lower-league opponents meant the punter profited by just $2, but it was a game-changing day for the betting industry, which until that day had been restricted to in-person and telephone wagering.
That $50 wager was the first of billions placed in the intervening quarter of a century, during which time Intertops has remained at the forefront of online betting. In 2000, the operator, responding to the growing potential of cell phones, launched the first-ever mobile betting site, and two years later introduced live betting.
In the years since 1996 Intertops has expanded beyond sports, with the creation of Intertops Casino in 1998 and the launch of Intertops Poker in 2003, thus always ensuring that its valued players can enjoy a full range of online gaming entertainment.
Intertops marks a quarter of a century of online betting by this year launching its new, redesigned in-play Sportsbook.
"We remain proud of our unique place in gambling history," an Intertops spokesperson commented. "Gambling in one form or another had been around for millennia, yet Intertops brought it into the digital world in January 1996 thanks to our foresight and pioneering spirit, which remains the same today.
"In the years since that historic day, we have striven to stay at the head of the gambling sector, offering entertainment to millions of players each year through our comprehensive Sportsbook, Poker and Casino platforms.
"We will always be the first, but the introduction of our new Sportsbook will also ensure that we remain the best."
Intertops was actually established in London back in 1983, and initially offered bookmaking services to players in Germany through a combination of telephone interactions and cash sent through the post.
It relocated to Austria almost a decade later to avoid British postal delays, but even in 1992 the World Wide Web was still more than a year away from common usage. Pizza Hut is considered to be the first company to complete an online transaction through the sale of a large pepperoni pizza in 1994, and it was Intertops that soon after took gambling into cyberspace.
"After all the years of success in the past, we remain committed to the future and providing players with the games they love to play," the Intertops spokesperson added. "Here's to 25 more years of a fun in a safe gaming environment."
Casino Guru has revealed the blue paper for its global initiative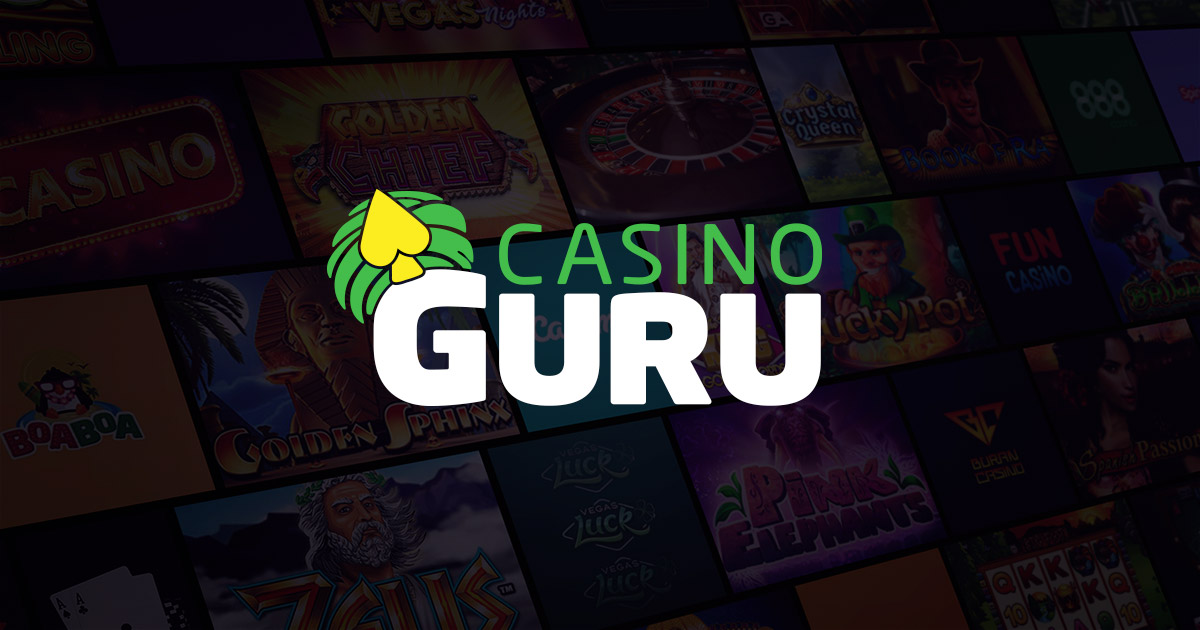 Casino Guru has revealed the blue paper for its global initiative to provide gamblers in all jurisdictions with an additional layer of protection through its Global Self-Exclusion System (GSES). Outlined in the company's blue paper, GSES seeks to create a functioning and reliable way to improve consumer protection online.
GSES will create an opportunity for consumers to exclude privately from online gambling services, thus ensuring that they are not able to gamble in the designated period of the exclusion at any gambling website that is partner to GSES. Casino Guru Sustainable & Safer Gambling Lead Šimon Vincze welcomed the publication of the blue paper and said:
"We are happy to have introduced blue paper to our partners and industry stakeholders, as it outlines the exact functional and technical details of the Global Self-Exclusion System. Discussions are now more concrete than ever before, creating opportunities for tangible collaborations. It is one of the milestones on the roadmap we intend to follow in improving consumer protection."
Casino Guru seeks to collaborate with prominent gambling operators across jurisdictions who are committed to improving overall player protection and who are willing to join the GSES initiative to provide consumers with an additional possible level of security.
The team behind the initiative has set several priorities, including keeping consumers out of harm's way, ensuring that any entry logged into the GSES respects the privacy of the consumer, and offering a reliable way for players to block their access to gambling.
Casino Guru's product takes on the ambitious goal to exceed the reach of other blocking and self-exclusion solutions, such as excluding at a single operator or using other means to limit consumer gambling.
The company seeks to collaborate with stakeholders, who are prepared to protect their consumers across numerous jurisdictions, and seek to establish an independent authority that can preside over GSES that is fully-focused on securing new members and improving the overall effectiveness of the solution.
GSES has accounted for a number of potential complications and challenges . The blue paper has looked into key points such as identifying personal details and handling false positives, ensuring the privacy of the shared information and outlining a roadmap to implement the system. Vincze acknowledged the challenges that remain to be tackled:
"The biggest challenge is probably ensuring widespread implementation of the global scheme among operators and other industry stakeholders. The system is counting on voluntary participation as there probably never will be enforcement by regulators. We know there is a need on players' side to exclude globally and will on operators' side to reduce gambling harm. We can achieve widespread implementation with the functional and reliable global system with credible management."
GSES will activate while a consumer is registering at an online gambling website will rely on API connection between participating gambling companies that automatically check if a person has self-excluded in the past through the system. To bolster privacy, GSES also works to introduce people to the system even if they are not in any need to self-exclude.
GSES banks on a simple integration with partner companies in order to improve effectiveness and have a better level of success with gambling operators. Casino Guru has also presented several examples in its blue paper explaining how GSES will work in practice and how it strives to protect consumers. Vincze noted that the company has met with several stakeholders to begin working on the system.
"We have met with several big players among operators and platform providers on with whom we will continue with our talks of possible implementation. We have also intensified our relations with player protection and RG research organizations to work together on international self-exclusion standards," he concluded.
Royal Partners as Platinum Sponsor of AffPapa iGaming Awards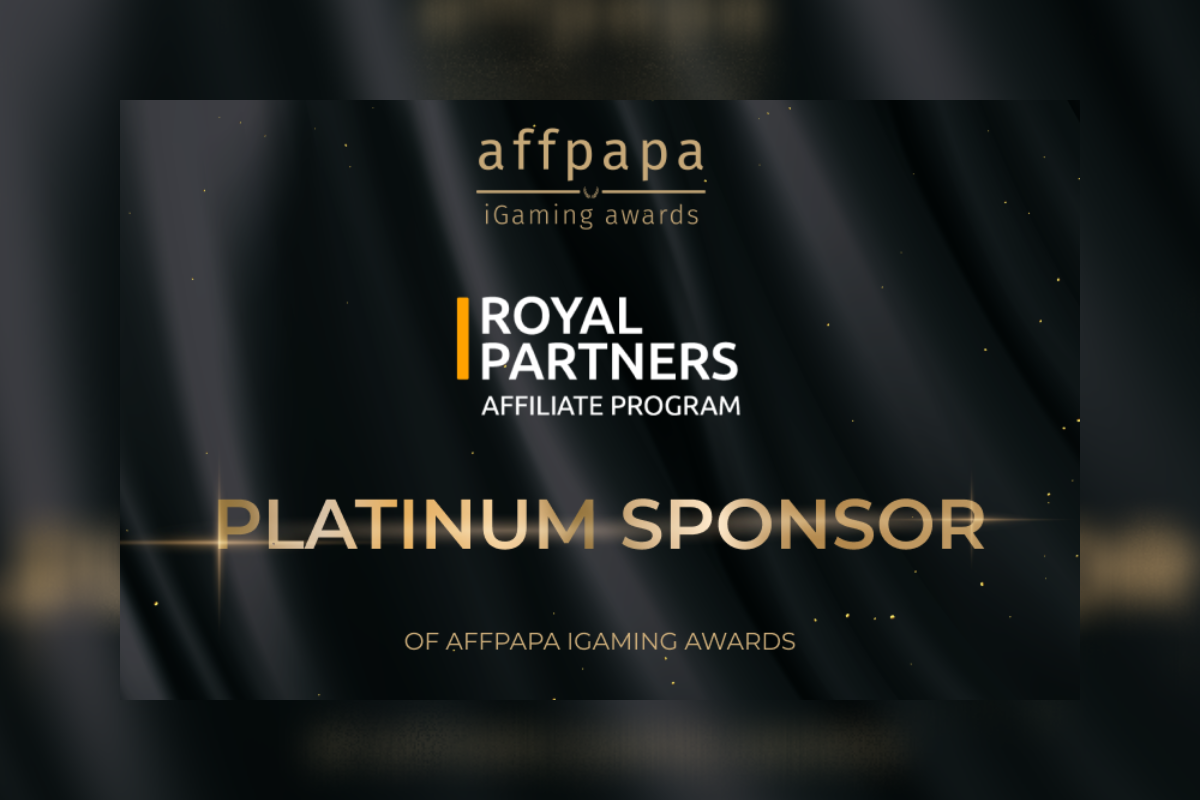 Royal Partners will join AffPapa iGaming Awards 2022 as the Platinum Sponsor of the event, honoring affiliates and operators.
The event will convert into a genuine melting pot, mirroring the incredible dynamic of the iGaming industry – promoting and bringing along affiliates and operators for a unique chance to participate among the industry's biggest names.
The virtual Awards will be accompanied by an offline event for industry members on July 5th of this year, in the heart of Netherlands – Amsterdam.
All attendees will not only get the chance to network and have fun, but the winners will also be handed with physical awards right there in front of their whole team and the rest of the iGaming industry, who will be cheering them on!
Denis Nikishin, Head of Affiliates at Royal Partners, commented:
"Royal Partners is delighted to be this year's Platinum Sponsor of the AffPapa iGaming Awards. This is an amazing opportunity to not only reconnect affiliates and operators, but to also have some fun. We're pleased to see several of our affiliate partners join the list as well."
Royal Partners joined AffPapa's directory at the end of 2021, and the operator's collaborations with our AffPapa-registered affiliates have been quite fruitful to say the least. This is yet another milestone in strengthening the cooperation between the two companies.
Yeva Avagyan, CCO at AffPapa, stated:
"We're honored to welcome Royal Partners as our Platinum Sponsor for our first-ever AffPapa iGaming Awards. Working with the operator has been a pleasure so far, with communication and honesty being at the heart of just about everything. Having a major sponsor for AIA that also shares our AffPapa values is a big win!"
Largest Dutch poker affiliate complies with regulatory changes post introduction of new Dutch gambling law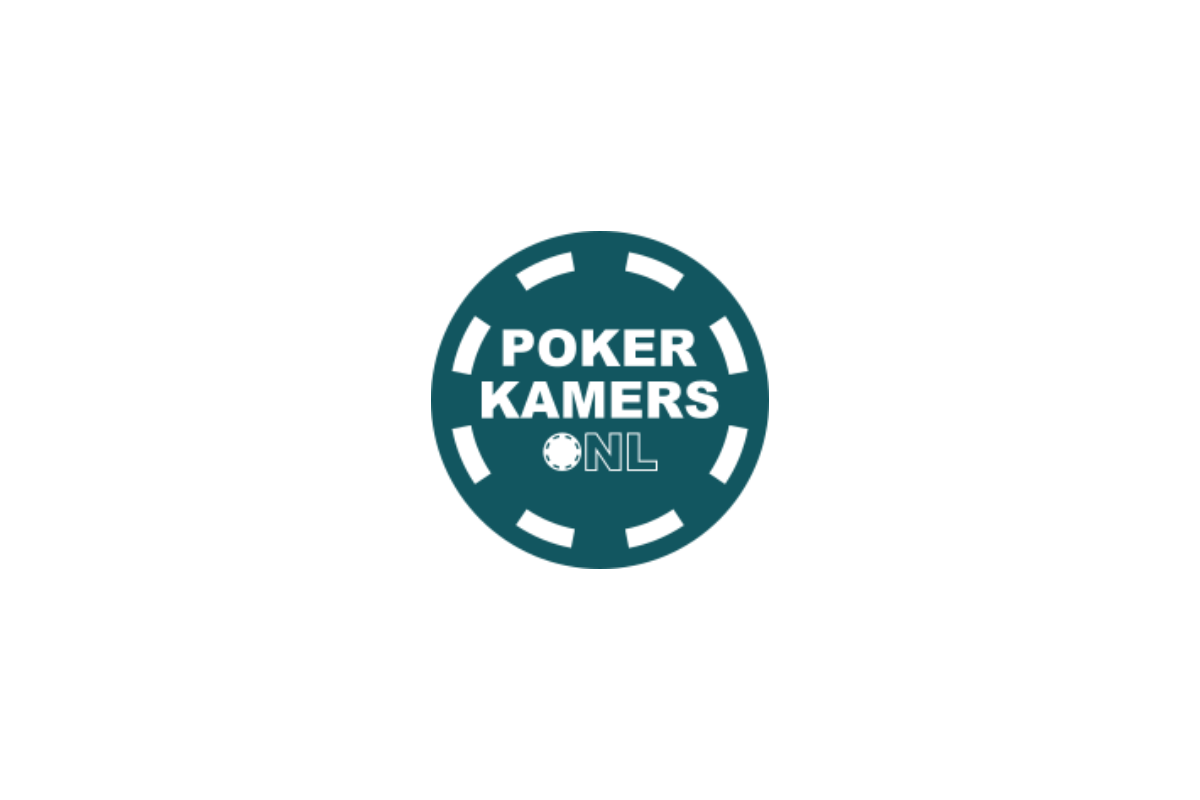 PokerKamers.nl, one of the Netherlands' first and largest poker affiliate sites, introduced a new policy that fully complies with the regulatory changes that came in effect after the Dutch Gambling Authority (Kansspelautoriteit/ KSA) introduced its set of rules for operators to offer legal poker in the Netherlands.
As of October 2021, PokerKamers.nl, a Dutch spoken website existing since 2006, launched its new website. The founders introduced a policy to comply with new regulations, after the new Dutch gambling law took effect on October 1st of 2021.
"Being fully compliant meant saying farewell to online poker sites that did not receive a license to legally operate in the Netherlands; this includes renowned sites like partypoker and bwin, as parent company Entain's initial application got rejected," said PokerKamers.nl founder Joris Koningsberg.
Entain plc, one of the world's largest gambling/ gaming, poker, and betting operators, did not receive a license to offer their brands in the Netherlands, including their online poker sites, because they continued to accept Dutch customers after the market closed due to the Dutch Remote Gambling Act (Kansspel op Afstand/ KOA) on April 1st of 2021.
"It was an easy decision, because the only other option was working with illegal poker sites. And besides, one of our favorite partners (ed: Hillside plc's bet365) did receive their license," said Joris Koningsberg.
Meanwhile, all Entain brands now comply to the Dutch Gambling Authority's cooling off period and the company is expected to obtain a license in the first half of 2022.
With the decision to be fully compliant to Dutch law and regulations, PokerKamers.nl also improved the overall quality of its website. A new look and feel, a comprehensive audit of all existing pages and many new, were completed before the launch of their new website.
"And there is more," said PokerKamers.nl co-owner Oscar Oosterling, "We have added a poker course, several tools including a tournament filter and the M-Calculator, and poker cheat sheets. And our to-do list is only getting bigger."
PokerKamers.nl is a website to keep on your radar the next few months. New gambling licenses will be issued, and this website will only list the very best of them. You can expect continuous updates and new features that improve the overall quality and user experience. And with PokerKamers.nl being a compliant poker affiliate, you can rest assured that you're not going to be misled into signing up with shady – or illegal poker sites.