Intertops celebrates 25 years since online gambling first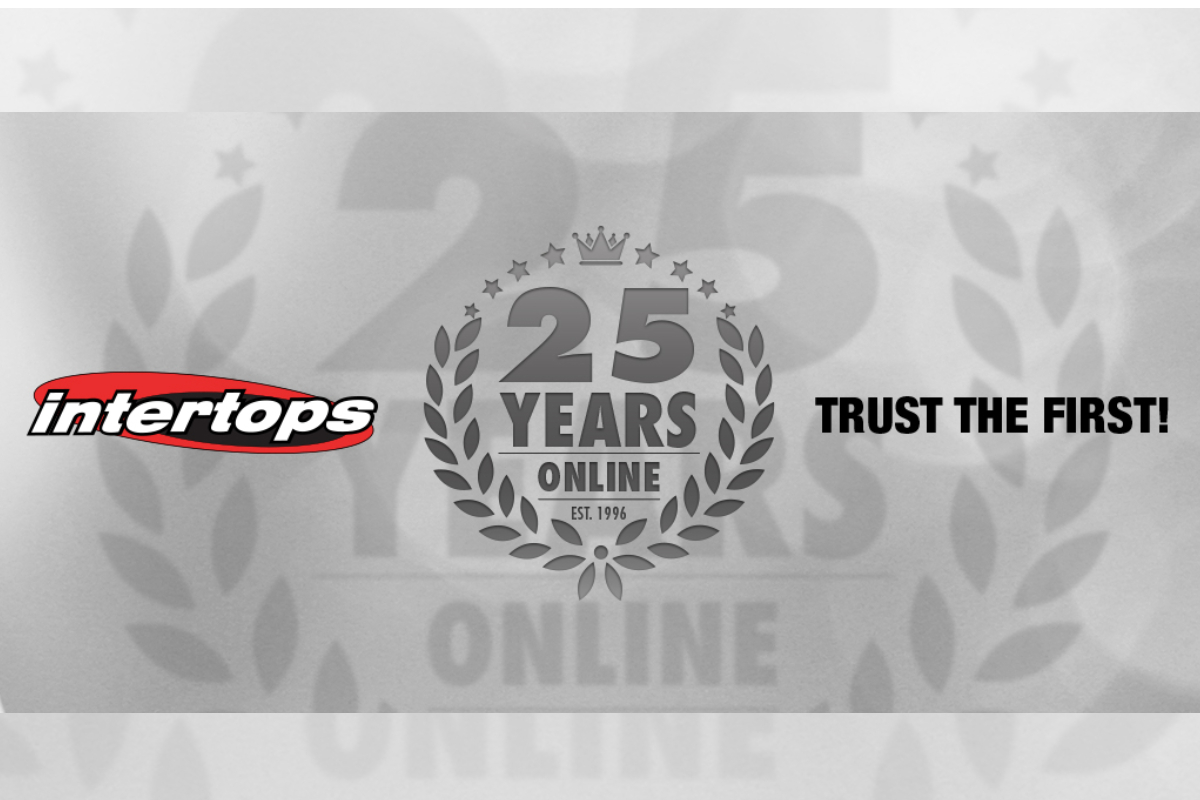 A milestone in gambling and ecommerce history took place 25 years ago this month when Intertops became the first company ever to accept an online bet.
The Austria-based operator's brand new Intertops website handled a $50 wager, placed by a Finnish punter, on Tottenham Hotspur to beat Hereford United in an FA Cup fourth round tie on January 17, 1996.
At odds of just 1.04, the Premier League side's 5-1 demolition of their lower-league opponents meant the punter profited by just $2, but it was a game-changing day for the betting industry, which until that day had been restricted to in-person and telephone wagering.
That $50 wager was the first of billions placed in the intervening quarter of a century, during which time Intertops has remained at the forefront of online betting. In 2000, the operator, responding to the growing potential of cell phones, launched the first-ever mobile betting site, and two years later introduced live betting.
In the years since 1996 Intertops has expanded beyond sports, with the creation of Intertops Casino in 1998 and the launch of Intertops Poker in 2003, thus always ensuring that its valued players can enjoy a full range of online gaming entertainment.
Intertops marks a quarter of a century of online betting by this year launching its new, redesigned in-play Sportsbook.
"We remain proud of our unique place in gambling history," an Intertops spokesperson commented. "Gambling in one form or another had been around for millennia, yet Intertops brought it into the digital world in January 1996 thanks to our foresight and pioneering spirit, which remains the same today.
"In the years since that historic day, we have striven to stay at the head of the gambling sector, offering entertainment to millions of players each year through our comprehensive Sportsbook, Poker and Casino platforms.
"We will always be the first, but the introduction of our new Sportsbook will also ensure that we remain the best."
Intertops was actually established in London back in 1983, and initially offered bookmaking services to players in Germany through a combination of telephone interactions and cash sent through the post.
It relocated to Austria almost a decade later to avoid British postal delays, but even in 1992 the World Wide Web was still more than a year away from common usage. Pizza Hut is considered to be the first company to complete an online transaction through the sale of a large pepperoni pizza in 1994, and it was Intertops that soon after took gambling into cyberspace.
"After all the years of success in the past, we remain committed to the future and providing players with the games they love to play," the Intertops spokesperson added. "Here's to 25 more years of a fun in a safe gaming environment."
Affiliate Roulette Scores Big with Dual Nominations at iGB Affiliate Awards 2024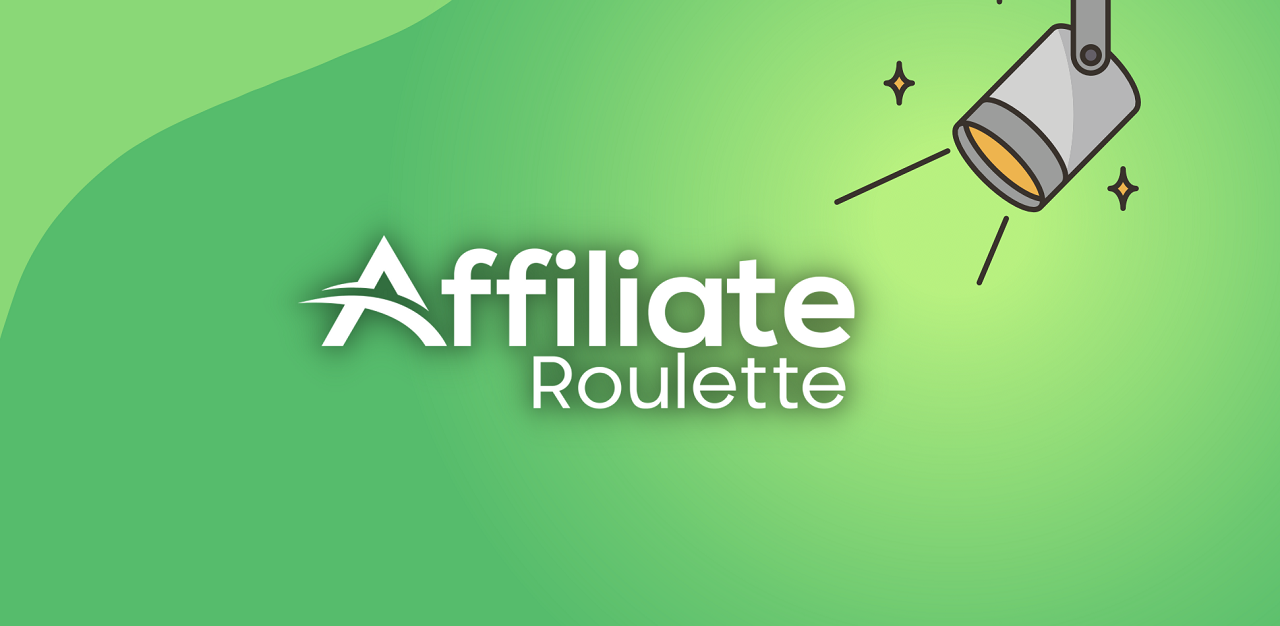 In the fast-paced world of iGaming affiliate marketing, one platform is causing quite a stir. Affiliate Roulette, a relative newcomer to the scene, has earned not one but two coveted nominations for the upcoming iGB Affiliate Awards 2024. This groundbreaking achievement positions them as a force to be reckoned with in the industry.
A Vision Transformed into Reality
Affiliate Roulette was launched with a clear vision: to redefine the iGaming Affiliate industry. In just a short time, they have set a new standard by creating a unique space for Affiliates and Operators to interact, market, and build trustworthy relationships. Their innovative approach is inspired by the efficiency of Trustpilot but goes far beyond traditional review sites.
Changing the Game for Operators and Affiliates
Affiliate Roulette isn't just another review site; it's a dynamic, community-driven hub. They're transforming the landscape for both Operators and Affiliates:
For Operators:
Rate and Review Affiliates: Gain valuable insights from firsthand experiences.
KPI Analysis: Share and learn about key performance indicators like ROI and FTDs.
Efficient Searches: Find the perfect affiliate match from their extensive directory.
Scam Protection: Verify affiliate profiles and histories.
Interactive Features: Engage in live chatrooms for discussions and feedback.
Featured Positions: Increase visibility to potential affiliates.
For Affiliates:
Free Marketing: Showcase your brand directly to Operators.
Build Reputation: Encourage reviews to establish trust and credibility.
Direct Negotiations: Collaborate closely with Operators, bypassing expensive networks.
Affiliate Roulette Seal of Trust: A symbol of excellent performance and reliability.
Visibility Boost: Claim featured spots for enhanced exposure.
A Built on Experience and Trust
Affiliate Roulette's founder brought over five years of iGaming industry experience to the table, aiming to bridge the gap between Operators and Affiliates. Their vision quickly became a reality, evident in their impressive launch figures: over 1000 Affiliate Profiles and 50+ rankings and reviews in just two months.
Celebrating Success and Looking Ahead
As part of their strategic approach to solidify their industry position, Affiliate Roulette proudly sponsored the Sigma Europe Summit 2023 from November 13th to 17th. This event provided them with a platform to showcase their innovative approach and connect with industry leaders.
Cost-Effective and User-Friendly
Affiliate Roulette offers free membership for Operators and their Affiliate Managers, with a basic company profile for Affiliates also available at no cost. For those seeking greater visibility, premium services and featured spots are available for a nominal fee.
Transforming the Industry
The dual nominations for the iGB Affiliate Awards are a testament to Affiliate Roulette's commitment to transforming the iGaming affiliate industry. With a user-friendly interface, community-centric approach, and a presence at the Sigma Europe Summit 2023, Affiliate Roulette is not just bridging gaps but also paving the way for a new era of collaboration and success.
Join Affiliate Roulette in celebrating this remarkable achievement and stay tuned for more exciting developments from this rising star in the world of iGaming affiliate marketing.
iGB Affiliate announce One Hundred Shoreditch as new HQ Hotel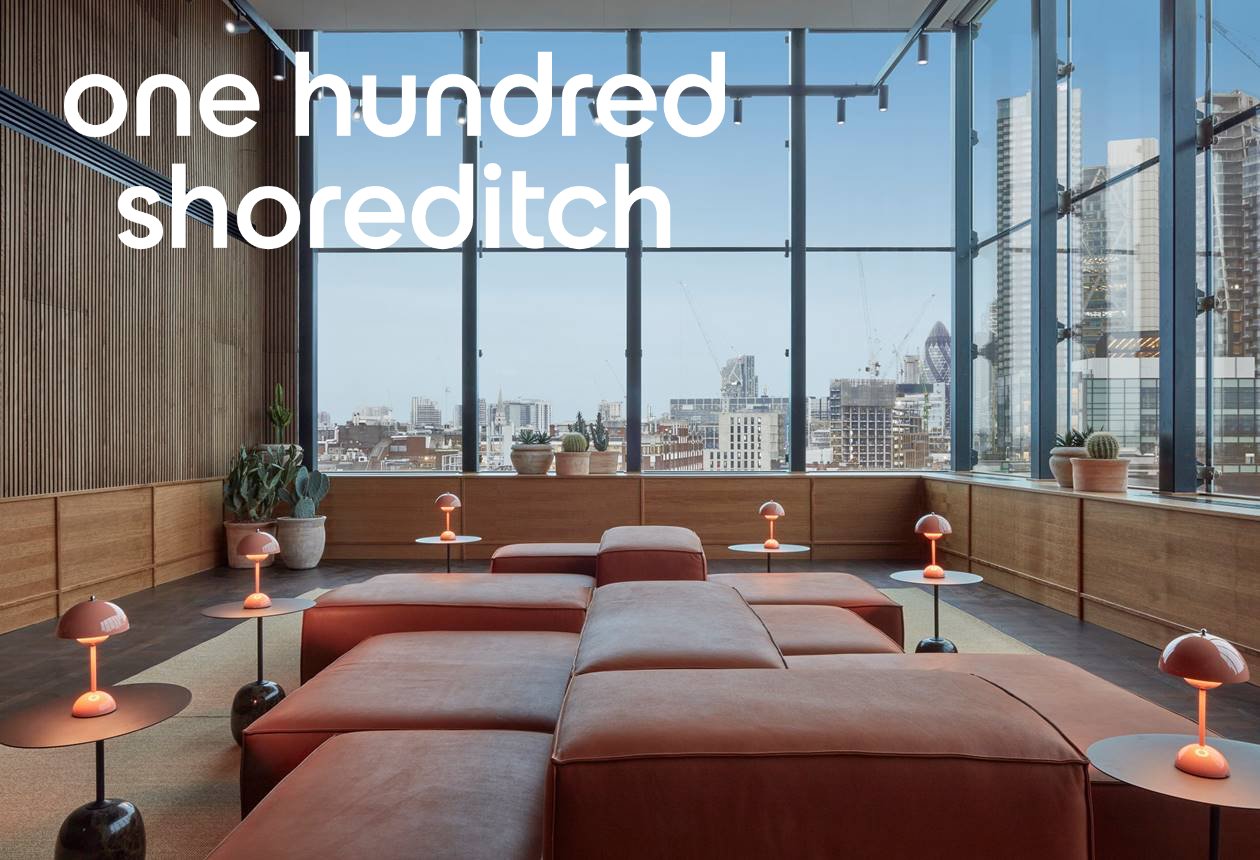 The organising team responsible for iGB Affiliate has announced One Hundred Shoreditch as its new HQ Hotel for February's event (6-9 February, ExCeL London).
Located in a prominent position on fashionable Shoreditch High Street, One Hundred Shoreditch is an acclaimed independent 258 room hotel offering a choice of places to eat and drink including Seed Library, an attractive rooftop bar and terrace offering panoramic views of the London skyline, a coffee shop, and the Lobby Bar which hosts a curated programme of weekly DJs alongside £10 cocktails. The venue offers five meeting and event spaces including the floor-to-ceiling glass One Hundred Room.
Announcing the new HQ Hotel, iGB Affiliate's Naomi Barton said: "We were looking for a hotel close to ExCeL and that would connect with the unique personality of the Affiliate community.
"I have to say that One Hundred Shoreditch could have been designed with affiliates in mind! It's as sassy as hell with great facilities, a roof top bar with amazing views of East London and it's situated in the social heart of the vibrant East End. The bedrooms and suites provide headspace and calm in contrast to the energy of the ultra-cool hotel bars.
"I am confident One Hundred Shoreditch will resonate with show attendees – it will allow guests to socialise, network and hang out together, continuing the unique iGB Affiliate experience.  We have secured 150 rooms which will be allocated on a first come, first served basis, so book now and don't miss out on the chance to be with your peers and friends!"
She added: "The 2024 edition of iGB Affiliate will be the last held in London prior to our relocation to Barcelona the following year. As a consequence, there will be an iGB Affiliate 'Farewell to London' party like no other and we will be celebrating alongside our sister show ICE to ensure that we deliver something exceptional. The farewell party, iGB Affiliate Awards and our new Hotel HQ are all part of the social and networking opportunities which are pivotal to the show experience and make iGB Affiliate so special".
ReferOn celebrates SiGMA presence with 5 Star Award!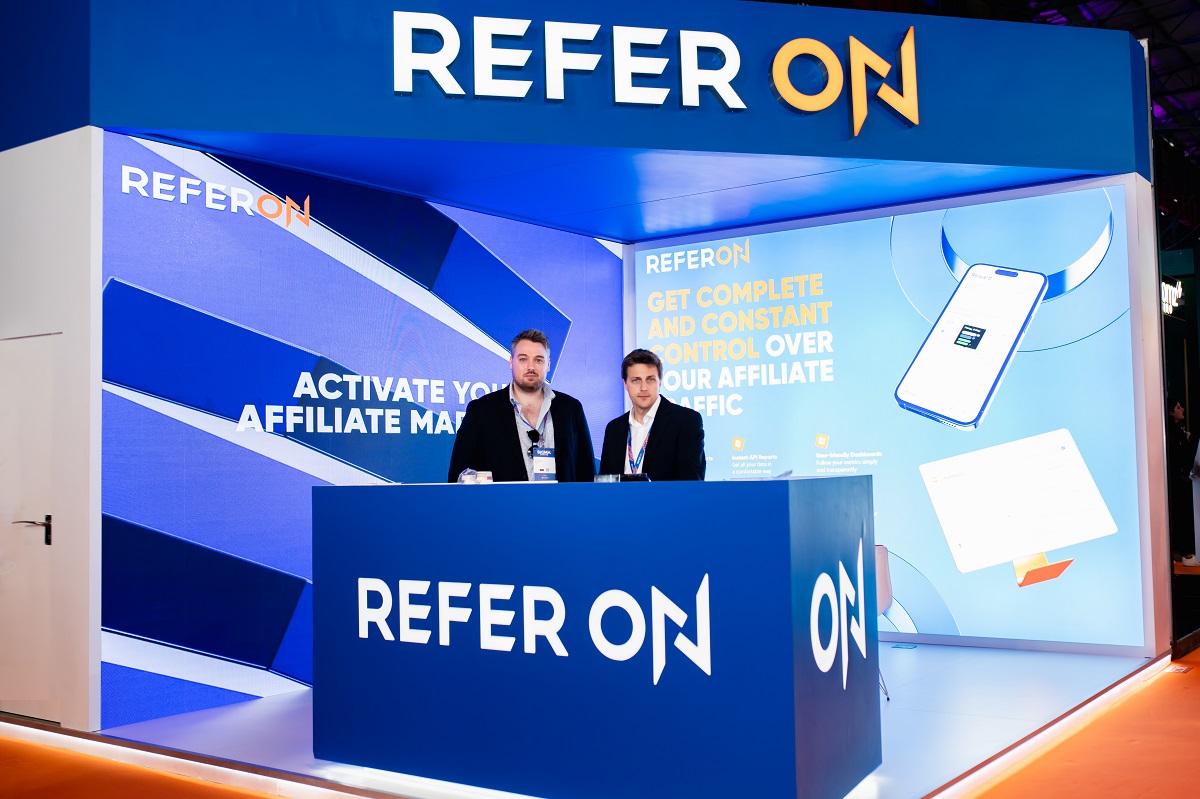 SiGMA is time for celebration as ReferOn wins Rising Star of the Year award from 5 Star Media!
ReferOn, the state-of-the-art affiliate management platform for the iGaming industry, celebrated its first presence at SiGMA Malta Europe with numerous partners and client meetings and is delighted to announce that it won the Rising Star of the Year award from 5 Star Media for 2023!
Exhibiting at an iGaming conference and expo for the first time since launching in February, ReferOn welcomed clients and prospects at its stand and showcased the Rising Star of the Year award it won from 5 Star Media's Starlet Awards.
David Harris, Tech Team Lead at ReferOn, commented: "SiGMA Malta Europe was a fantastic event for ReferOn. The event was not only valuable for the significant potential arising from the meetings held, but also because SiGMA fosters an environment where like-minded individuals can deeply understand the market and discuss all its aspects in an ideal setting. This can be in relation to the iGaming market's weaknesses or areas for growth and it generates a continuous flow of ideas for improvement on all sides. ReferOn was no exception to this and this gave us plenty of food for thought to grow into 2024."
ReferOn's platform is focused on ease-of-use, speed and leveraging its state-of-the-art technology for the benefit of affiliates. By joining the platform, affiliates benefit from ReferOn's brand new features such as Dynamic Reporting, user-friendly dashboards and Instant API Reports.