Intertops celebrates 25 years since online gambling first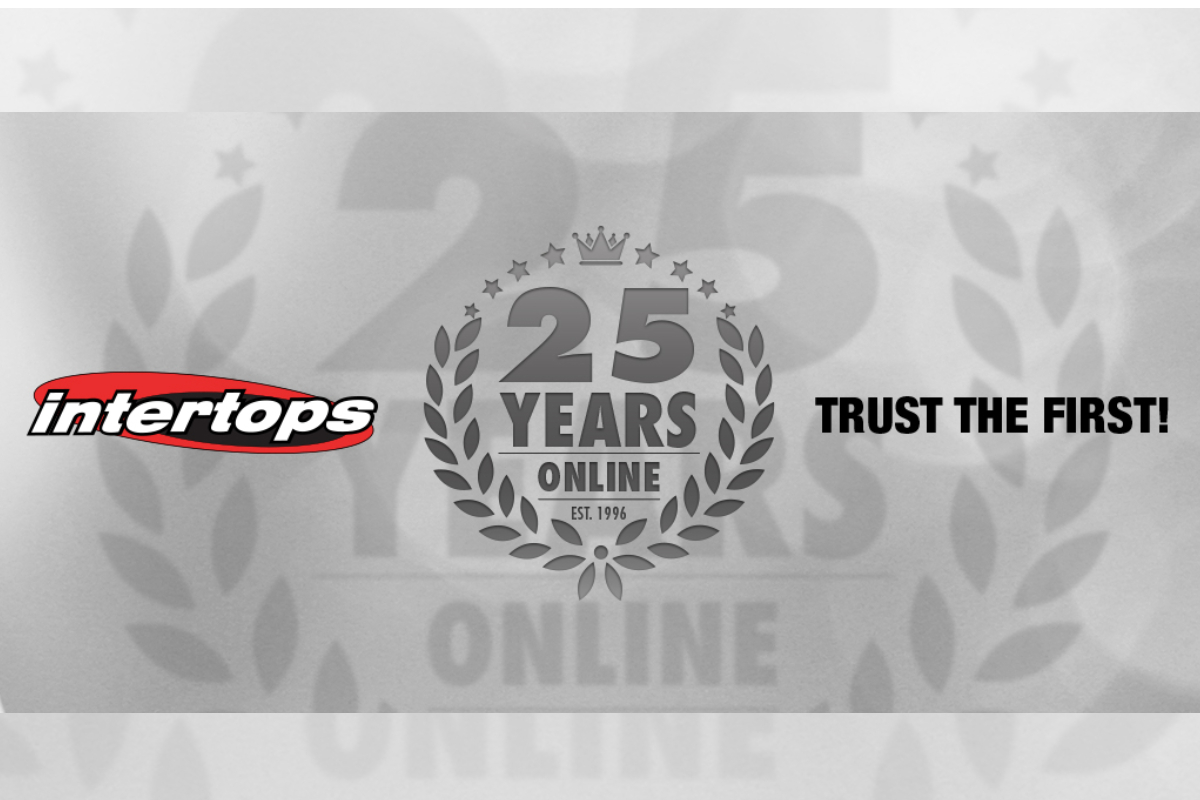 A milestone in gambling and ecommerce history took place 25 years ago this month when Intertops became the first company ever to accept an online bet.
The Austria-based operator's brand new Intertops website handled a $50 wager, placed by a Finnish punter, on Tottenham Hotspur to beat Hereford United in an FA Cup fourth round tie on January 17, 1996.
At odds of just 1.04, the Premier League side's 5-1 demolition of their lower-league opponents meant the punter profited by just $2, but it was a game-changing day for the betting industry, which until that day had been restricted to in-person and telephone wagering.
That $50 wager was the first of billions placed in the intervening quarter of a century, during which time Intertops has remained at the forefront of online betting. In 2000, the operator, responding to the growing potential of cell phones, launched the first-ever mobile betting site, and two years later introduced live betting.
In the years since 1996 Intertops has expanded beyond sports, with the creation of Intertops Casino in 1998 and the launch of Intertops Poker in 2003, thus always ensuring that its valued players can enjoy a full range of online gaming entertainment.
Intertops marks a quarter of a century of online betting by this year launching its new, redesigned in-play Sportsbook.
"We remain proud of our unique place in gambling history," an Intertops spokesperson commented. "Gambling in one form or another had been around for millennia, yet Intertops brought it into the digital world in January 1996 thanks to our foresight and pioneering spirit, which remains the same today.
"In the years since that historic day, we have striven to stay at the head of the gambling sector, offering entertainment to millions of players each year through our comprehensive Sportsbook, Poker and Casino platforms.
"We will always be the first, but the introduction of our new Sportsbook will also ensure that we remain the best."
Intertops was actually established in London back in 1983, and initially offered bookmaking services to players in Germany through a combination of telephone interactions and cash sent through the post.
It relocated to Austria almost a decade later to avoid British postal delays, but even in 1992 the World Wide Web was still more than a year away from common usage. Pizza Hut is considered to be the first company to complete an online transaction through the sale of a large pepperoni pizza in 1994, and it was Intertops that soon after took gambling into cyberspace.
"After all the years of success in the past, we remain committed to the future and providing players with the games they love to play," the Intertops spokesperson added. "Here's to 25 more years of a fun in a safe gaming environment."
U.S. Integrity Partners with Spokane Tribe Casino to Ensure Betting Integrity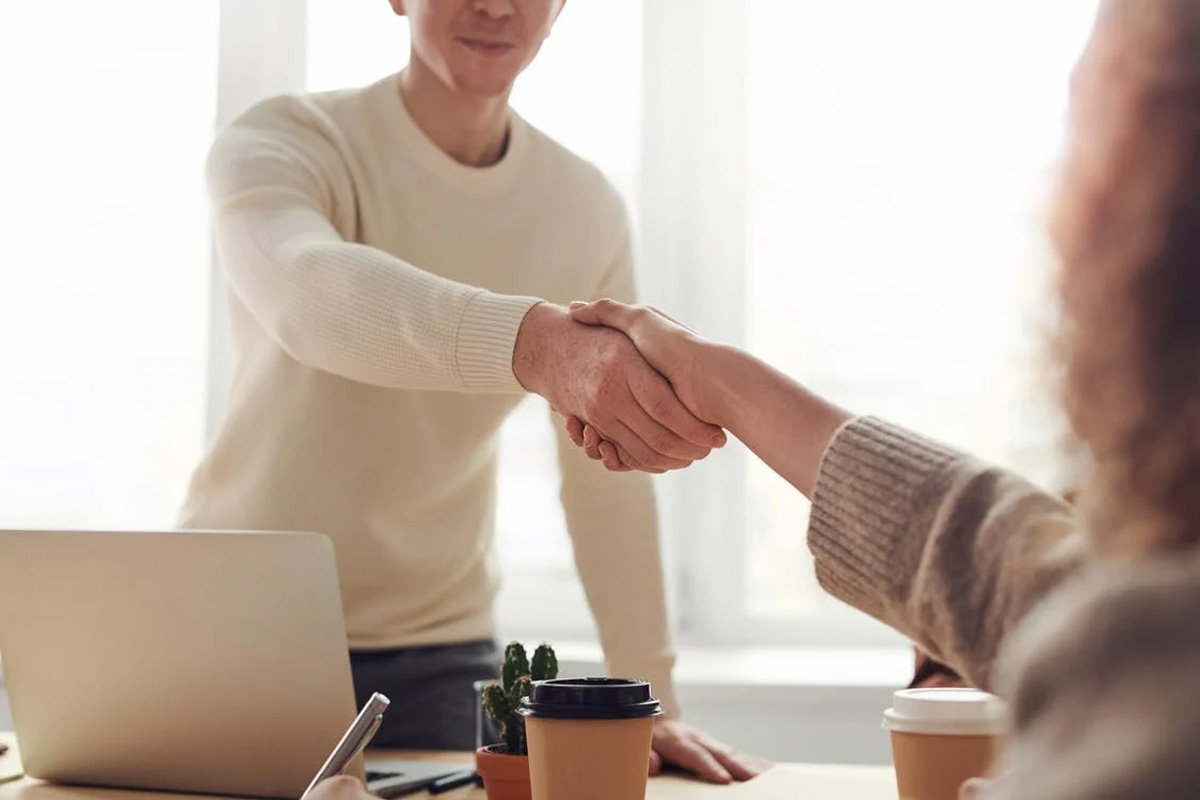 The sports betting monitoring company congratulates Spokane Tribe Casino on its successful sportsbook launch!
U.S. Integrity ("USI") announced a comprehensive partnership with Spokane Tribe Casino, which on February 10, 2022, opened their sportsbook operation on the main casino floor, the sportsbook is operated by Caesars. This exciting launch comes after the momentous legalization of sports betting in the state of Washington.
The new Caesars Sportsbook at Spokane Tribe Casino features a custom built, 86′ scrolling score keeper coupled with an unparalleled view of all the screens, within a brand-new dining area. The sportsbook is open daily from 9am-10pm. Spokane Tribe Casino also plans to offer sports bettors on-property mobile wagering through the Caesars Sportsbook app soon.
"We are extremely excited to be working with U.S. Integrity as we add sports betting to our casino offerings," says Javier De La Rosa, General Manager of Spokane Tribe Casino. "Having USI as a partner ensures the safest bets for our guests as well as giving our sportsbook management team the ability to identify potentially suspicious wagering activity in real time."
USI will provide integrity monitoring services via its proprietary dashboard to Spokane Tribe Casino.  USI conducts analysis across dozens of data sets to proactively identify irregular contest-level, officiating, and wagering patterns.
"U.S. Integrity is proud to partner with Spokane Tribe Casino and assist with the protection of their sports-betting platform," says Matthew Holt, USI's CEO and co-founder. He continued, "USI's mission is to provide conflict-free, best-in-class insights and compliance solutions to our clients. We are looking forward to working with the outstanding team at Spokane Tribe Casino. Their commitment to fair and safe sports wagering aligns with the integrity standards USI aims to uphold throughout the legalized sports-betting market."
For additional information, visit https://spokanetribecasino.com/sportsbook.
Raketech Q2 2022: Solid performance from the core portfolio of affiliation marketing and Affiliation Cloud launched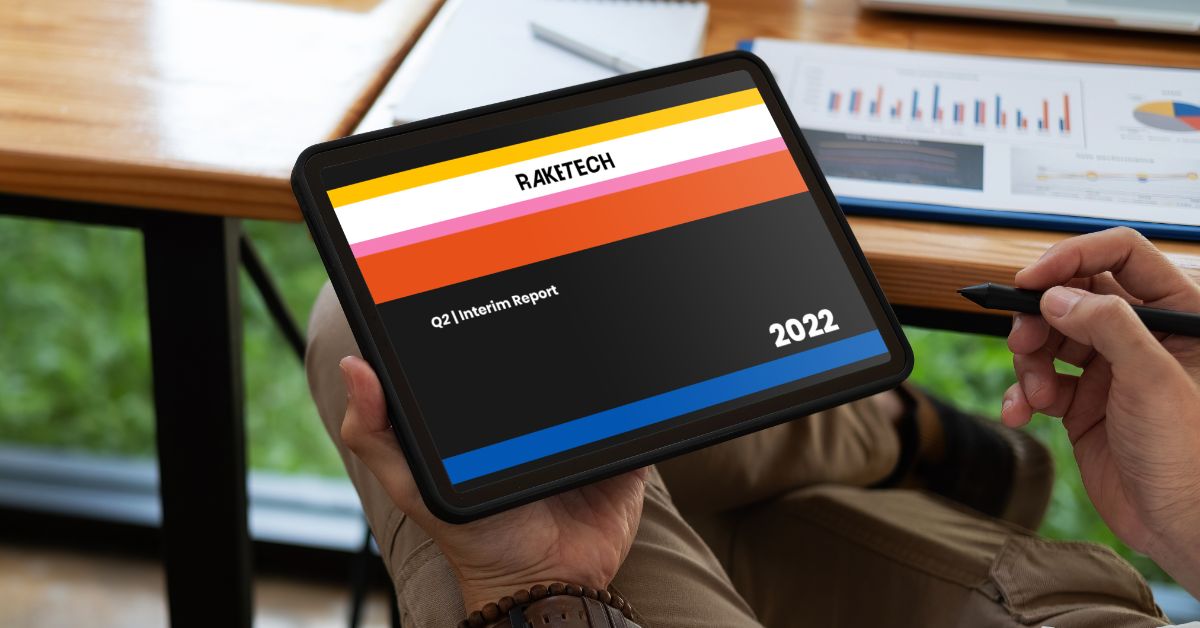 QUOTE FROM OSKAR MÜHLBACH, CEO
"Q2 of 2022 was yet another stable quarter for Raketech Group. Our core portfolio of affiliation marketing assets delivered results in line with Q1, despite challenging market conditions and low seasonality. Again, proving the strength of Raketech's well diversified asset portfolio, as well as our well balanced vertical and geographical split. Total revenues for the quarter amounted to EUR 11.3m, equivalent to a growth of 29%."
Q2 2022 FINANCIAL HIGHLIGHTS
The core portfolio of affiliation marketing assets delivered solid results, despite challenging market conditions. Revenues totalled EUR 11.3 million (EUR 8.8 million).
Organic growth amounted to -4.0% (25.7%), an effect of changed regulations on the Finnish market as well as Network sales no longer being offered on the German and Dutch markets due to re-regulations.
US revenues amounted to EUR 1.3 million (EUR 0.3 million), as US sports entered its low season of the year.
Sports revenues totalled EUR 3.5 million (EUR 1.3 million), corresponding to 31.0% (15.2%) of total revenues.
Revenues from the recently launched Affiliation Cloud amounted to EUR 0.2 million (EUR 0 million).
Adjusted EBITDA amounted to EUR 4.0 million (EUR 3.4 million), corresponding to a margin of 35.0% (38.7%). Expected seasonality effects from primarily the US market affecting the margin.
Q2 2022 OPERATIONAL HIGHLIGHTS
Strong performance from most assets following the recent Google core update.
Continuous investments in the US organisation and tech development such as the Affiliation Cloud to further consolidate the platform for growth.
The company announced it has extended its revolving credit facility of EUR 15 million with Avida Finans AB up until September 2023. When utilized, the interest on the facility is EURIBOR plus 4.25% with an additional upfront extension fee. The credit facility includes an extension option and can thus be renewed annually subject to certain conditions.
SUBSEQUENT EVENTS AFTER THE END OF THE PERIOD
Revenues in July 2022 amounted to EUR 3.9 million (EUR 2.9 million).
CEO OSKAR MÜHLBACH COMMENTS ON THE QUARTER
Q2 of 2022 was yet another stable quarter for Raketech Group. Our core portfolio of affiliation marketing assets delivered results in line with Q1, despite challenging market conditions and low seasonality. Again, proving the strength of Raketech's well diversified asset portfolio, as well as our well balanced vertical and geographical split. Total revenues for the quarter amounted to EUR 11.3m, equivalent to a growth of 29%.
Year over year we declined organically with 4%, entirely relating to the Finnish market as expected, stabilizing on lower levels due to changes in legislation, and our Network no longer being offered on the German and Dutch markets due to re-regulations.
Considering these factors and that Q2 of last year included both a digitalization boost due to Covid and the UEFA EURO I am therefore very happy with our Q2 performance of this year. It gives me confidence to see that our assets are holding up strong despite such tough comparison numbers and a generally negative reported Q2 iGaming sentiment.
Furthermore, as Q2 is a seasonally weaker period for sports in the US, revenues from this market were as expected lower than those in Q1, representing 12% of the Group's total. At the same time, revenues from the Nordics were 47% of group total thanks to the strong performance from our core portfolio.
Adjusted EBITDA for the quarter came in at EUR 4m, representing a margin of 35% relating primarily to the low sports season in the US where our fixed cost base is stable, in combination with the continuously high investments pace with regards to product development, US organization and the Affiliation Cloud.
During the quarter Google rolled out one of their "core updates" that affected us in a positive direction, which is an additional testament that we are doing things right. Worth mentioning in this context is that several of our flagship assets on the, for us so important Swedish market, experienced increased organic visibility. And with regards to our latest product innovation, the Affiliation Cloud, we experienced more interest in the product than expected, which is exciting considering it is currently only in beta phase. We have therefore increased investments into this area to ensure we maximize our capacity to onboard new clients while ensuring a great user experience for both affiliates and operators. Affiliation Cloud revenues for Q2 was approximately EUR 200k.
And with regards to other investments, one of the more interesting and exciting current projects is relating to our Flagship asset Casinofeber. As of February 2023, Casinofeber will be completely operated by the central Raketech team as it is handed over from the original team. I am very excited about this, not only from a product development perspective but also very much from a cash flow perspective as the full operating cash flow from this asset will be made available for Raketech in its whole once the final earn out is settled at the end Q1 2023.
As a final quarterly highlight, I am happy to be able to mention that we have extended our revolving credit facility of EUR 15 million for yet another year on attractive commercial conditions, with the possibility of further extension based on certain criteria. The credit facility ensures we can continue to invest into organic growth while also keeping the door open for additional M&A.
OUTLOOK
July revenues came in at EUR 3.9m, relating to continuous strong performance from core assets as well promising results from Affiliation Cloud.
The second half of the year is typically stronger than the first half. And with our core products portfolio performing well, the American football season coming to a start and the FIFA World Cup to look forward to in November and December, we reiterate our full-year aim of being within the interval of EUR 50-55m in revenues with an EBITDA margin within 40-44%. I am very happy to see that our diversification strategy and strong operational delivery focus is paying off. Raketech is in a position where we are, not immune perhaps, but very resilient against sudden changes in the world around us. And not only are we resilient but also well positioned for growth with regards to products, markets, and different revenue stream on the ever changing and growing global iGaming industry. With that said I am very much looking forward to the last part of this year.
AstroPay expands services with the launch of Global Affiliates Programme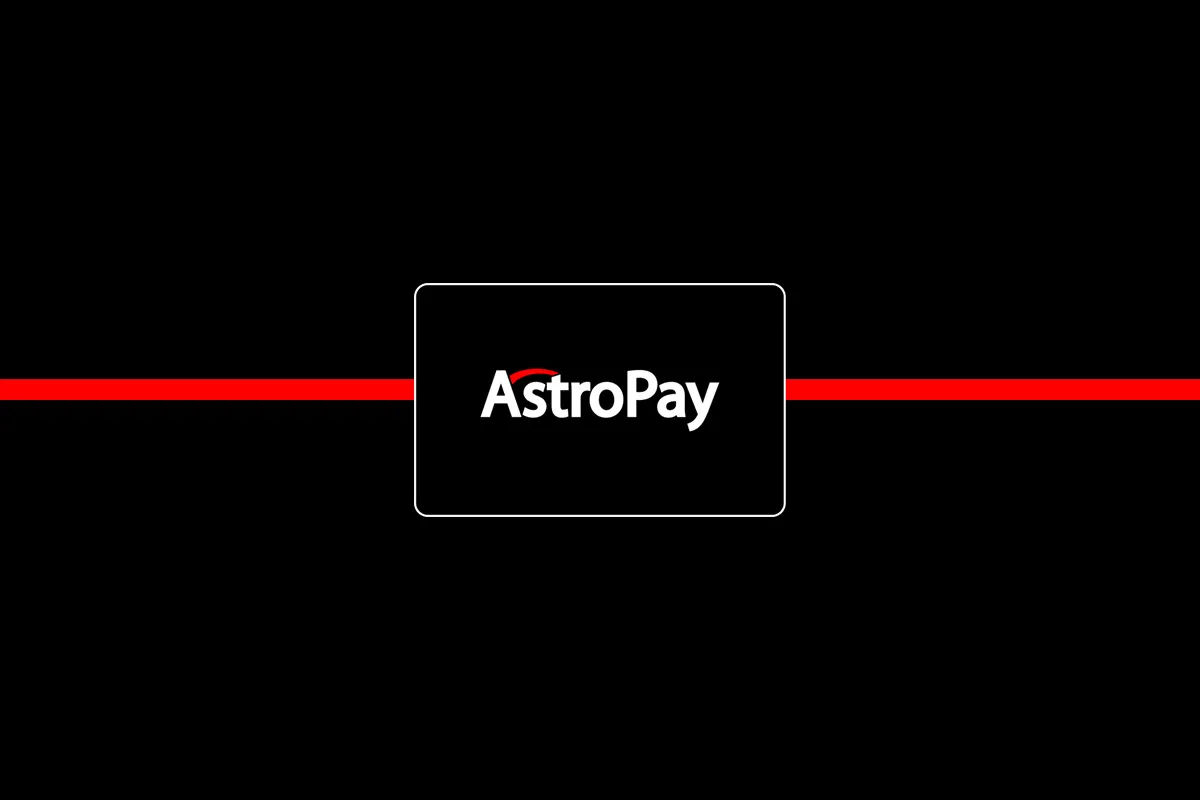 AstroPay, the online payment solution of choice for millions of users worldwide, has launched a flagship global Affiliate Programme to provide revenue generating opportunities to individuals and businesses that want to generate online income and grow their business. The new programme is aimed at increasing AstroPay's consumer base worldwide, while ensuring that those who are professionally dedicated to affiliate marketing can rely on a solid partner to thrive.
AstroPay launched the programme to enable affiliate partners access to special deals where they can generate income on an ongoing basis for every new user that joins the payment platform. The programme offers up to 20% revenue share commission, as well as dedicated teams and expertise on sales conversion. Affiliate partners will be able to rely on multilingual support and local experts for any of their needs and will also benefit from the AstroPay payment platform/solutions that have been tested and optimised for cross-border payments.
AstroPay will welcome a diverse range of partners including platforms, comparison sites and content creators in the payment industry as well iGaming, forex trading, and many others.
The programme will be available across countries in Asia, Africa, Latin America and Europe where AstroPay is available, and through hundreds of merchants that offer AstroPay as a payment option.
Leonardo Alonso, Head of Affiliates at AstroPay, said: "I am excited to see our new programme go live today. The Affiliate Programme is a new way of doing business with AstroPay. All those who are professionally dedicated to affiliate marketing will be very welcome and we look forward to working together and rewarding partners with a robust partnership that provides added value through an alternative way to continue growing their business."