Gaffg Awards 2016 Winners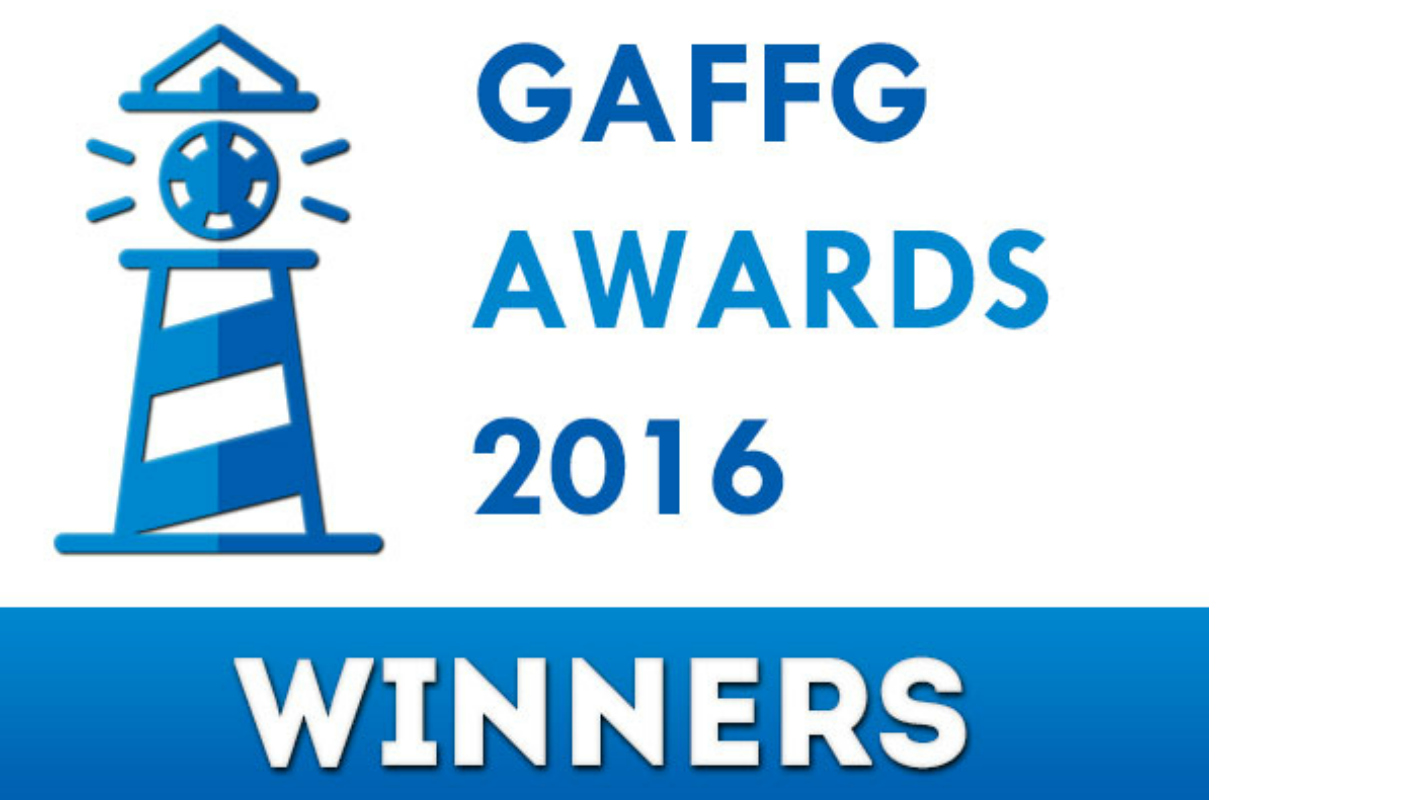 The Gaffg Awards 2016 winners are announced with a few first time award winners along with some repeat winners. This is the 6th year of the Gaffg Awards where affiliates can vote for the affiliate programs and affiliate managers they trust the most where 5 are awarded in each category. The Gaffg Trusted Affiliates are eligible
to vote where they must have a quality website. There is also the Charity Recognition Award given out to companies that contribute and participate in charities of their choice.
Trusted Affiliate Program 2016 Winners 
● Affiliate Edge
● Bet365 Affiliates
● Evoke Affiliates
● Fruity Affiliates
● Casumo Affiliates

Trusted Affiliate Manager 2016 Winners

● Martyn Beacon – Affiliate Edge
● Jelena Isakov – Fruity Affiliates
● Marius Filip – Evoke Affiliates
● Jack Jelinek – Slotland Affiliates
● Aleksandar Stošić – Casumo Affiliates
Charity Recognition Awards 2016 Winners
● Neteller Affiliate
● LatestCasinoBonuses
● CasinoMeister
● Calvin Ayre Foundation
● Rewards Affiliates
● Casumo Affiliates
● Bet365
The Trusted Affiliate Program winners features both Affiliate Edge and Bet365 Affiliates winning the award for the 6th straight year. Affiliate Edge is one of the most respected casino affiliate programs around while Bet365 Affiliates are regarded for their affiliate support and their casino & sportsbook. Evoke Affiliates is a 2 time winner while Fruity Affiliates and CasumoAffiliates are first time winners. A few notable winners in the past include Betting Partners and CasinoLuck Affiliates as 2 time winners of the award.
The Trusted Affiliate Manager winners features Martyn Beacon winning his 6th award making him the most decorated winner in this category. Marius Filip has won his 3rd straight award while Jelena Isakov is a repeat winner having won her first award last year. Both Jack Jelinek and Aleksander Stošić are first time winners of the award. Some notable winners of the past include Renee Mate, a 3 time winner, Riyaz Abdulla (2 time winner), Anthony Hodgetts (2 time winner) and Keith Hathaway.
The Charity Recognition Award features numerous repeat winners. These are not the only individuals and gaming companies that donate and contribute to charities but represents a list of companies that have been nominated. The goal for this award is to applaud the individuals and programs that have participated in charities and as well to encourage others to consider getting started. The most decorated winners of this award feature companies that always are participating in charities. These repeat winners include Neteller Affiliate, Income Access, Betting Partners / Calvin Ayre Foundation and Rewards Affiliates.
About Gaffg
Gaffg.com has been online since 2010 first as Gaming Affiliates Guide before rebranding to
Gaffg. The core USPs of the site are affiliate program reviews, igaming news, webmaster guides
& forum and affiliate coaching . The affiliate coaching service from Gaffg has helped affiliates
grow and accelerate their business to become competitive webmasters in the industry. We are
always looking to partner with existing affiliates or new affiliates to help them become the next
big player in the industry. Gaffg has also celebrated 6 years of the Gaffg Awards recognizing
affiliate managers and affiliate programs that affiliates trust along with the Charity Recognition
Award.
iGaming Focus Areas and СРА Selection to Be Discussed at Kyiv iGaming Affiliate Conference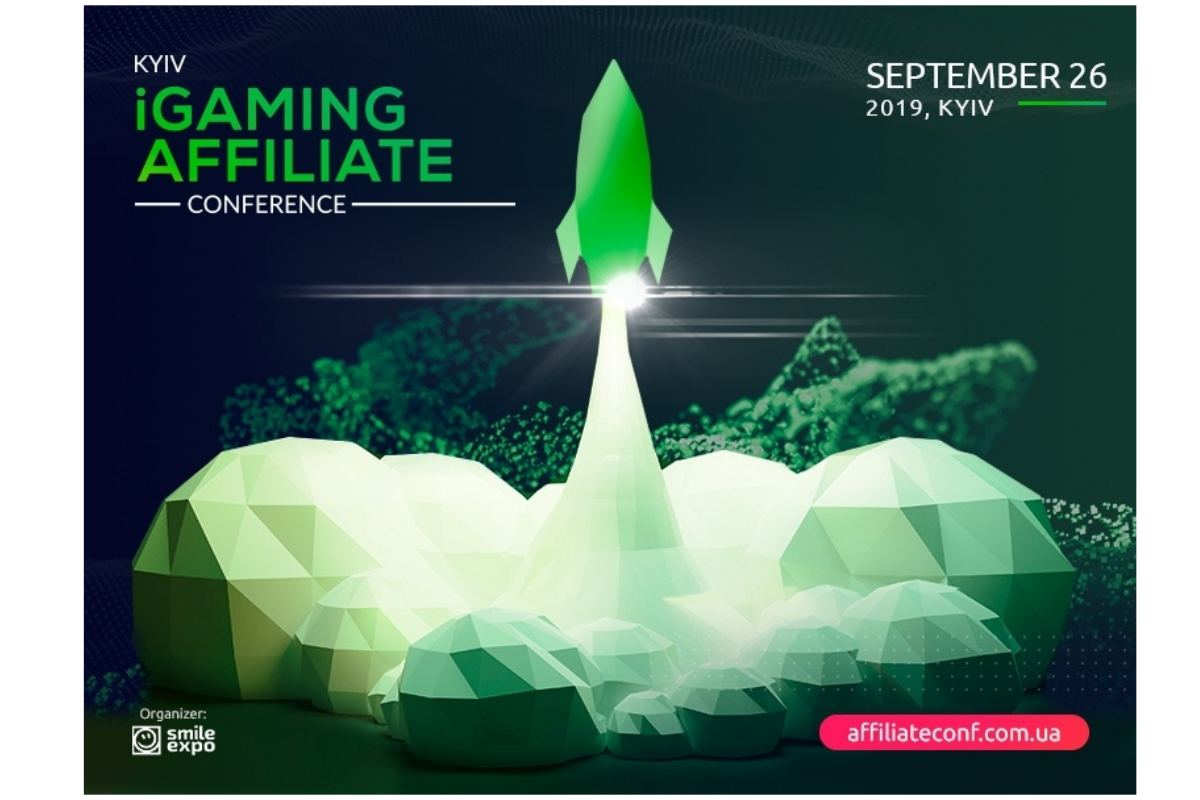 The second Kyiv iGaming Affiliate Conference organized by Smile-Expo will come back to the capital of Ukraine on September 26. Relevant case studies, networking, and afterparty: the conference program will be as efficient and useful as possible.
What issues will be raised by speakers
Kyiv iGaming Affiliate Conference will involve expert speakers: webmasters, affiliates, arbitrage specialists, marketers, and specialized lawyers. Presentations by most of them sparked the great interest of the audience at the previous event. This time, professionals will introduce new presentations and recent case studies of their practice.
Tatiana Nasonova, CEO at Gambling Pro and an arbitrage expert, will analyze why advertisers and affiliates need to work closely to reach the maximum result. She will talk about core factors in the brand confidence as well as explain how advertisers can offer the best possible conditions to webmasters so that it won't cost a bundle. At the past event in Kyiv, the speaker revealed how to enhance the conversion of your own offer tenfold. Tatiana is a frequent guest at international events as well as the founder of 'Tough Arbitrage of St. Petersburg' and Black Inc public pages.
Roman Bout, Founder of Quints – a developer of affiliate program software, will illustrate how operators can seamlessly shift from Revenue Share to CPA and stress the importance of the registration to deposit conversion when selecting the СРА model. Besides, the speaker will mention special features of player behaviors and traffic analysis. At the first Kyiv iGaming Affiliate Conference, Roman shared examples of the high-quality support increasing online casino revenues and gave use cases of reducing the customer attrition by 50%.
Viacheslav Ustimenko, CEO at LAWBOOT and an expert in legal consulting of IT, fintech, and gambling companies, will tell attendees about the legal difference in gambling, games of skill, and loot box projects as well as examine pros and cons of work with them. Moreover, conference guests will discover all about the banking compliance in 2019 from the expert: what has changed since 2018, what should be taken into account, what is already inefficient in comparison with the last year. At the previous conference, Viacheslav clarified where to register a company for the affiliate program and why the GDPR was a significant aspect for iGaming company operations.
"LP and LLP partnerships are no longer legal solutions. If you need a reliable banking account, change LP for Hong Kong," the expert stated.
For the first time, Kyiv iGaming Affiliate Conference will engage Vitaliy Stetsenko, a speaker at top conferences and events dedicated to arbitrage, CPA, and online marketing, and the founder of Initium Group (the holding company includes RichAdvert traffic arbitrage school). As an entrepreneur and infopreneur, he frequently provides the audience with interesting arbitrage best practices. At Kyiv's second event, Vitaliy will present workable strategies for mobile traffic arbitrage and examples of efficient creatives and advertising campaigns.
Panel discussion
The conference will feature a panel discussion allowing influencers to talk about prospects of such areas as casinos, betting, and esports. They will highlight what to emphasize this year and how to find the necessary balance between the above-mentioned sectors. The discussion will be moderated by Levon Nikoghosyan from PartnerMatrix.
Target audience
If you are an operator, a developer, a webmaster, an arbitrage specialist, an affiliate, or a SEO expert, the major affiliate marketing event is a crucial point in your schedule.
Networking and afterparty
Kyiv iGaming Affiliate Conference means not only beneficial presentations and case studies. Event guests will also be able to take part in fruitful networking and obtain new partners for cooperation as well as for business promotion and growth.
The afterparty will be available to owners of VIP tickets, sponsors, participants, and speakers. It is the best chance to negotiate on professional issues in a relaxed atmosphere.
Organizer and partners
The conference is organized by Smile-Expo, an international company that has been holding business events on innovations for 13 years. Media Gambling Sponsor of Kyiv iGaming Affiliate Conference will be a business online publication called Login Casino, while Media Sponsor will be YOGONET International Edition.
The event program can be found on the official website of Kyiv iGaming Affiliate Conference.
Zurich iGaming Affiliate Conference – Results of the First Event about Conduct of Online Gambling Business in Switzerland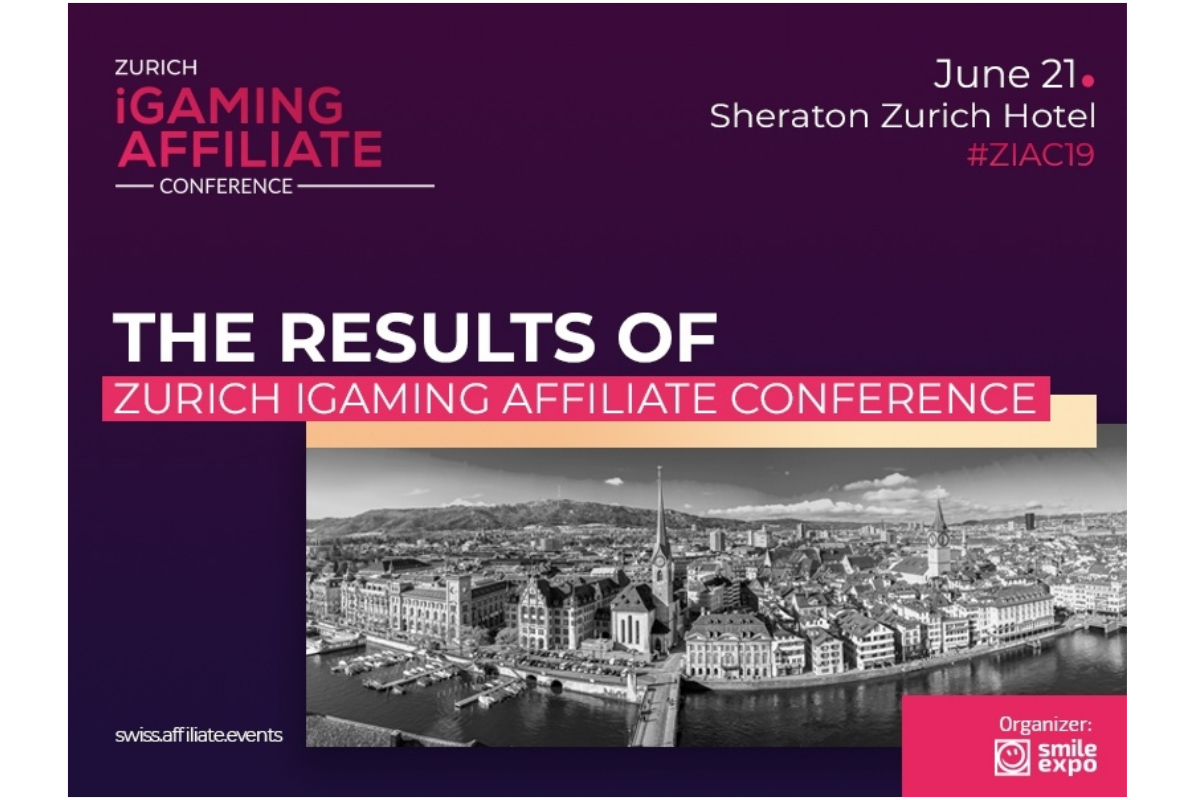 On June 21, the international firm Smile-Expo hosted the unique for Switzerland Zurich iGaming Affiliate Conference. The event took place at Sheraton Zurich Hotel and was dedicated to gambling and affiliate marketing. It brought together participants of the gambling market that work in online and land-based segments.
The event featured specialists of world-renowned gambling companies including PLANZER LAW, Afilexion Alliance, Global Bet, Oryx Gaming, 1710 Gaming Ltd, PartnerMatrix, Expozive, GamblingCompliance, Endorphina, and many others. Attendees were representatives of affiliate networks, online and land-based casinos, affiliates, marketers, lawyers, members of regulating agencies, etc.
Relevant presentations, live discussions, and productive networking – all of it united conference participants.
Throughout the event, speakers and guests were talking, sharing experience, and establishing new business contacts. The official part of the event ended with the atmospheric Talks & Drinks afterparty, where participants could get to know each other closer, discuss different issues in the informal environment, present their brands, and agree upon further collaboration.
What did speakers discuss?
At the conference, speakers gave presentations sharing theoretic knowledge and practical experience of running, promoting, and scaling of their gambling businesses.
Dr. Simon Planzer, Partner at PLANZER LAW, spoke about the legal aspects of gambling activity. The expert explained how Switzerland regulated the online gambling market and reviewed prospects of this field.
Robert Toth, Key Account Manager at Global Bet, highlighted the use of innovative technologies in games focusing on virtual sports.
Reuben Portanier, Founding Partner of Afilexion Alliance, discussed the use of blockchain in the gambling industry. The specialist explained the prospects of the technology in the gambling field.
The event offered four panel discussions featuring Iris Sidler and Dr. Simon Planzer from PLANZER LAW, Dan Iliovici from Rombet, Joe Ewens from GamblingCompliance, Jovana Popovic from Oryx Gaming, Levon Nikoghosyan from PartnerMatrix, Nicc Lewis from Expozive, Jakub Kolomičenko from Endorphina, Chris Looney from Red Tiger Gaming, Reuben Portanier from Afilexion Alliance.
Experts delved into issues important for the gambling business:
personal data security in iGaming;

forming and maintenance of an attractive online offer;

distinctive features and differences of gambling markets in Switzerland and Belgium;

responsible approach to gambling.
As part of the discussions, specialists shared their opinions on different issues and presented real-life case studies.
We thank PLANZER LAW and its representatives Dr. Simon Planzer and Iris Sidler for their support on the conduct of the event.
Sponsors and media partners of the conference
We express special gratitude to the following companies:
Exclusive Sponsor

– Casino 777.ch;

Media Gambling Sponsor –

Login Casino

;

Media Sponsor –

YOGONET Gaming News

;

Informational Sponsor –

Focus Gaming News

;

Special Participant –

ORYX Gaming

.
Besides, the organizer thanks all media partners of the event. It was nice to talk to representatives of the Gambling Portal Webmasters Association (GPWA) and affiliate company Kafe Rocks.
Guests, participants, and partners are pleased with the conference and highly appraised its organization.
"The conference was great. The blockchain part was a bit complicated for me. The networking abled by the event was really interesting. Thank you again for the invitation," said Casino Neuchâtel rep.
"Уour team is lovely. Everyone looked happy at the conference. Good job," stated GPWA.
Conclusion
Zurich iGaming Affiliate Conference became a place for the start of productive collaboration between participants of the gambling market from Switzerland and other countries. We are glad that the event managed to bring together major gambling business representatives from all over the world and highlight issues relevant to the iGaming niche.
The team of Smile-Expo thanks participants, partners, and sponsors, and will be happy to see everyone at the upcoming industry events dedicated to gambling and CPA networks.
On October 18, the Georgia iGaming Affiliate Conference will take place in Tbilisi. Experts will discuss the subtleties of running a gambling business in Georgia, gambling regulations, and promotion of online casinos using affiliate marketing.
You can find more information and the program of the event on the official website of the Georgia iGaming Affiliate Conference.
PartnerMatrix joins forces with AffiliateINSIDER to offer expert marketing and media services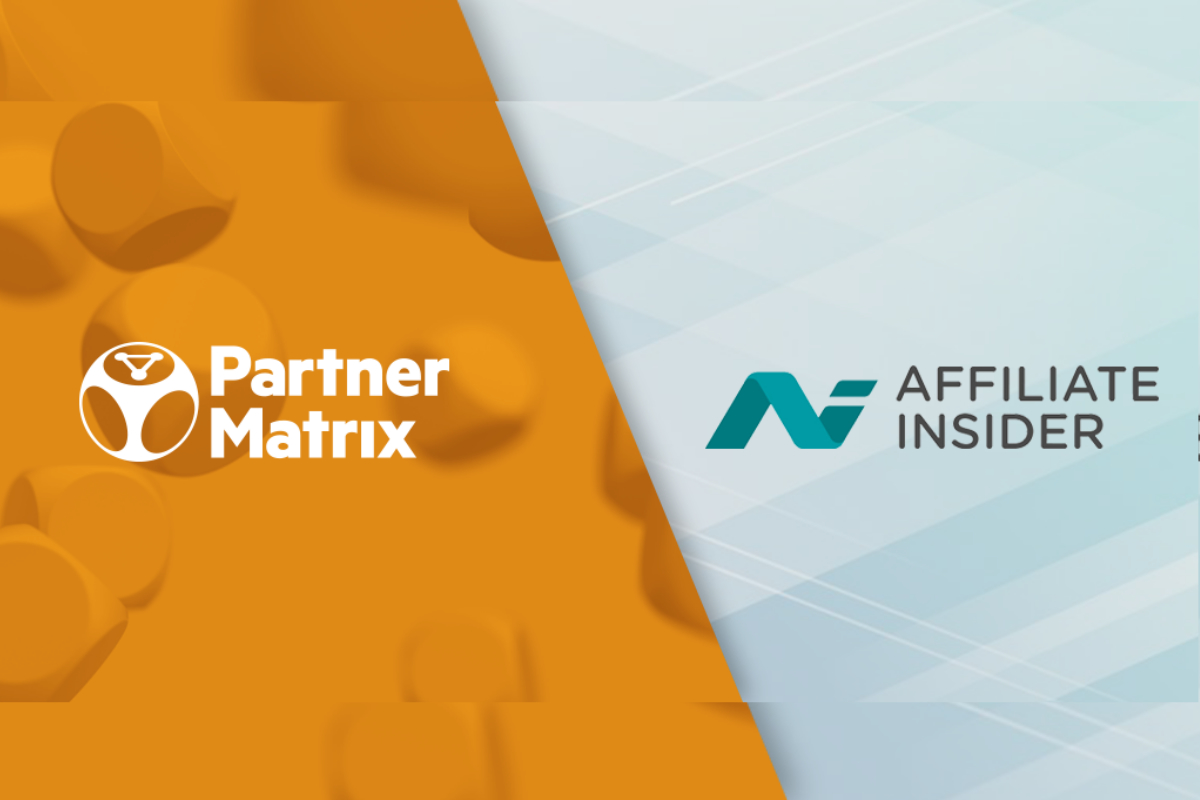 PartnerMatrix, EveryMatrix's affiliate platform, joins forces with established affiliate marketing agency AffiliateINSIDER to help operators maximize their business potential and discover more opportunities through expert lead affiliate marketing media and program management services.
Operators looking to build successful affiliate programs using PartnerMatrix's robust technology can now benefit from the extensive expert services of AffiliateINSIDER's team to shape high-impact affiliate campaigns. AffiliateINSIDER's media and strategic agency service is designed to assist clients in their efforts to boost affiliate relationships and expand global program reach.
Levon Nikoghosyan, CEO of PartnerMatrix, commented on the newly inked partnership: "After several years of focusing on developing a leading affiliate program, we are now shifting our efforts towards finding reputable industry providers to bring aboard and connect them with our network of clients. We are more than a software provider, and we believe the key to success in this industry is a well-rounded approach. Our end goal is to make available for our clients' excellent resources to help them thrive.
AffiliateINSIDER's team ticks every box and has all the credentials a client in the affiliate business can ask for. Thanks to their extensive understanding of how the industry works and their commitment to adding value to the affiliate ecosystem through training and agency services, they managed to shape the industry's best practices, and we are delighted to be working together."    
Lee-Ann Johnstone, CEO & founder of AffiliateINSIDER, added: "We are delighted to be working in partnership with PartnerMatrix to help their clients launch, manage and grow their affiliate programs. Starting an affiliate program doesn't have to be complex, with a solid infrastructure which the PartnerMatrix platform provides, a sound marketing and promotion plan and expert lead affiliate program and relationship management we'll be able to help clients stand out in a competitive market.
Our partnership allows clients to get the very best support from our complementary services all neatly packaged and available to benefit from day one. We look forward to working with a variety of new iGaming brands to help promote their launch and expand their reach in the affiliate community supporting best practice and program growth – together."
Powered by EveryMatrix, PartnerMatrix offers a complete Affiliate and Agent Management System tailored for the iGaming space. Presently, PartnerMatrix is the main acquisition tool used by over 80 successful operators and over 35,000 affiliates.
About AffiliateINSIDER
AffiliateINSIDER's agency service delivers expert affiliate marketing strategies that help brands grow. Specialising in affiliate marketing, AffiliateINSIDER provides affiliate program management, affiliate manager training, up to the minute news & digital marketing content and great educational events supporting affiliate marketing growth in the iGaming industry.
With an experienced, award-winning team and over two decades of global affiliate program management expertise, AffiliateINSIDER's team is best placed to deliver the focus, clarity of communication and commercial results that clients want, need and deserve. Our Digital Marketing Forum on the 18th September in London also provides expert lead content for both affiliates and operators to learn the latest digital marketing trends. Learn more at www.affiliateinsider.com.
About EveryMatrix
EveryMatrix delivers a modular and API driven product suite including a market leading one-stop shop casino content aggregator and integration platform, a cross-product bonusing engine, a fully managed sportsbook and sport data services, a stand-alone payment processing product, and a multi-brand affiliate/agent management system.
To offer the services required by operators, the EveryMatrix products work together as an entire platform or independently and can be easily integrated with existing platforms to accommodate different types of clients from bookmakers to lotteries and from existing large operations to newcomers. Learn more at www.everymatrix.com.