Casino Guru has revealed the blue paper for its global initiative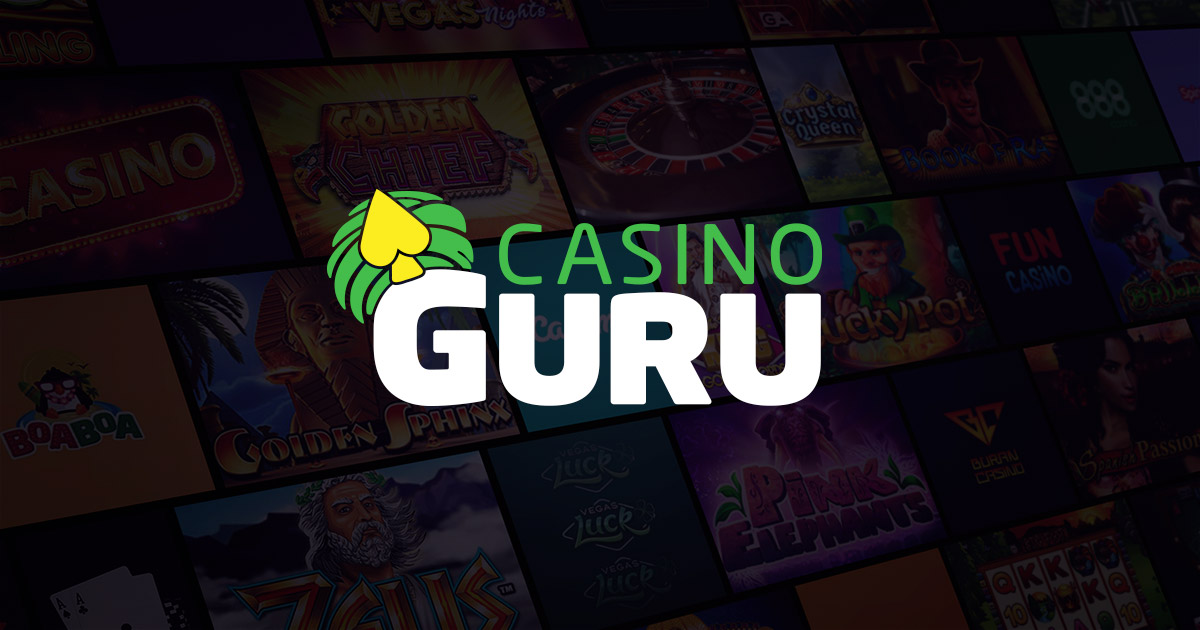 Casino Guru has revealed the blue paper for its global initiative to provide gamblers in all jurisdictions with an additional layer of protection through its Global Self-Exclusion System (GSES). Outlined in the company's blue paper, GSES seeks to create a functioning and reliable way to improve consumer protection online.
GSES will create an opportunity for consumers to exclude privately from online gambling services, thus ensuring that they are not able to gamble in the designated period of the exclusion at any gambling website that is partner to GSES. Casino Guru Sustainable & Safer Gambling Lead Šimon Vincze welcomed the publication of the blue paper and said:
"We are happy to have introduced blue paper to our partners and industry stakeholders, as it outlines the exact functional and technical details of the Global Self-Exclusion System. Discussions are now more concrete than ever before, creating opportunities for tangible collaborations. It is one of the milestones on the roadmap we intend to follow in improving consumer protection."
Casino Guru seeks to collaborate with prominent gambling operators across jurisdictions who are committed to improving overall player protection and who are willing to join the GSES initiative to provide consumers with an additional possible level of security.
The team behind the initiative has set several priorities, including keeping consumers out of harm's way, ensuring that any entry logged into the GSES respects the privacy of the consumer, and offering a reliable way for players to block their access to gambling.
Casino Guru's product takes on the ambitious goal to exceed the reach of other blocking and self-exclusion solutions, such as excluding at a single operator or using other means to limit consumer gambling.
The company seeks to collaborate with stakeholders, who are prepared to protect their consumers across numerous jurisdictions, and seek to establish an independent authority that can preside over GSES that is fully-focused on securing new members and improving the overall effectiveness of the solution.
GSES has accounted for a number of potential complications and challenges . The blue paper has looked into key points such as identifying personal details and handling false positives, ensuring the privacy of the shared information and outlining a roadmap to implement the system. Vincze acknowledged the challenges that remain to be tackled:
"The biggest challenge is probably ensuring widespread implementation of the global scheme among operators and other industry stakeholders. The system is counting on voluntary participation as there probably never will be enforcement by regulators. We know there is a need on players' side to exclude globally and will on operators' side to reduce gambling harm. We can achieve widespread implementation with the functional and reliable global system with credible management."
GSES will activate while a consumer is registering at an online gambling website will rely on API connection between participating gambling companies that automatically check if a person has self-excluded in the past through the system. To bolster privacy, GSES also works to introduce people to the system even if they are not in any need to self-exclude.
GSES banks on a simple integration with partner companies in order to improve effectiveness and have a better level of success with gambling operators. Casino Guru has also presented several examples in its blue paper explaining how GSES will work in practice and how it strives to protect consumers. Vincze noted that the company has met with several stakeholders to begin working on the system.
"We have met with several big players among operators and platform providers on with whom we will continue with our talks of possible implementation. We have also intensified our relations with player protection and RG research organizations to work together on international self-exclusion standards," he concluded.
YoGroup Affiliates Relaunches Affiliate Programme with Income Access!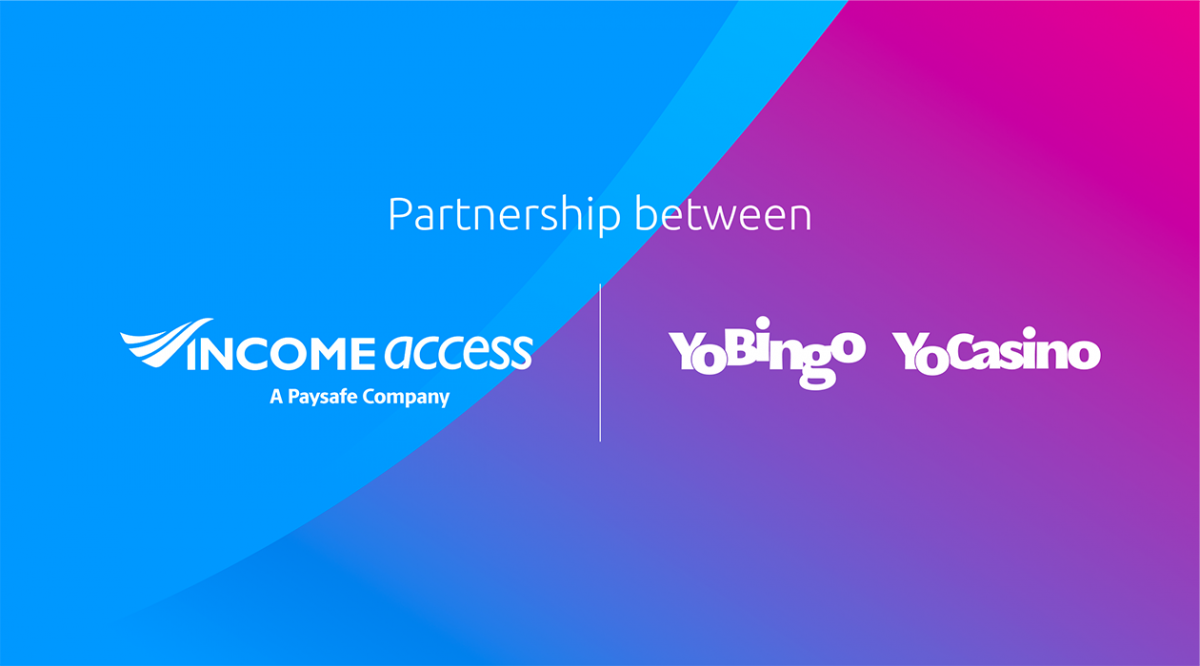 The Rank Group, a leading gambling company operating in the UK and Spain, has announced the relaunch of its affiliate programme, the YoGroup Affiliates Programme, in partnership with Income Access.
The YoGroup Affiliates Programme is the official affiliate programme for two of Spain's most popular gaming brands: YoBingo and YoCasino. This duo of brands combines an array of quality gaming experiences across Bingo, Casino, Slots, Roulette, Live Games and more!
Income Access will be providing their industry-leading affiliate marketing tracking platform solution, along with an optimised affiliate payments process to YoGroup, in addition to launching and managing its new affiliate channel. The launch will supply affiliates with a wide range of marketing and analytics tools, flexible commissions, detailed performance tracking and support from a knowledgeable team with over 20 years of experience in the industry.
About YoBingo
YoBingo is the most popular online Bingo brand in Spain. It offers:
The largest Jackpots in Bingo for Spain, up to 145k
Scheduled room pricing, providing transparency to customers
Bingo, Slingo, Video Bingo, Slots & Roulette
An easy-to-use mobile product
Simple and fast verification
Live chat available every day
A large selection of payment methods
Enormous focus on Responsible Gaming
About YoCasino
With the vision of becoming Spain's most customer focused Casino, YoCasino offers the best selection of online games, such as roulette, blackjack and bingo. Their growth rate has been phenomenal, aided by a focus on engaging and current promotional mechanics. YoCasino was the first operator in Spain to embrace the Bonus Hunt mechanic, an idea born out of the staff being avid fans of Casino streaming. Player loyalty is rewarded via not one, but two daily reward wheels, Lucky Spin and Lucky Spin nights, where players are rewarded daily for play with the prizes and theme changing monthly. They also offer:
Over 1,000 games from 15 providers with more to come!
Slot of the Week with top market games and exclusives
YoCasino is the only Casino in Spain doing Battle of Slots with instant rewards
Instant withdrawals now available and a large selection of payment methods
Proudly licensed by the DGOJ, ensuring safety and a commitment to player protection
A strong view on the importance of responsible gaming
A huge selection of Live Roulette options
A seamless cross sell with their flagship brand – YoBingo
10 new game releases per week, including YoCasino Exclusives
An easy-to-use mobile product
Simple and fast verification
Live chat available every day
Betsson Group Affiliates to sponsor AffPapa iGaming Awards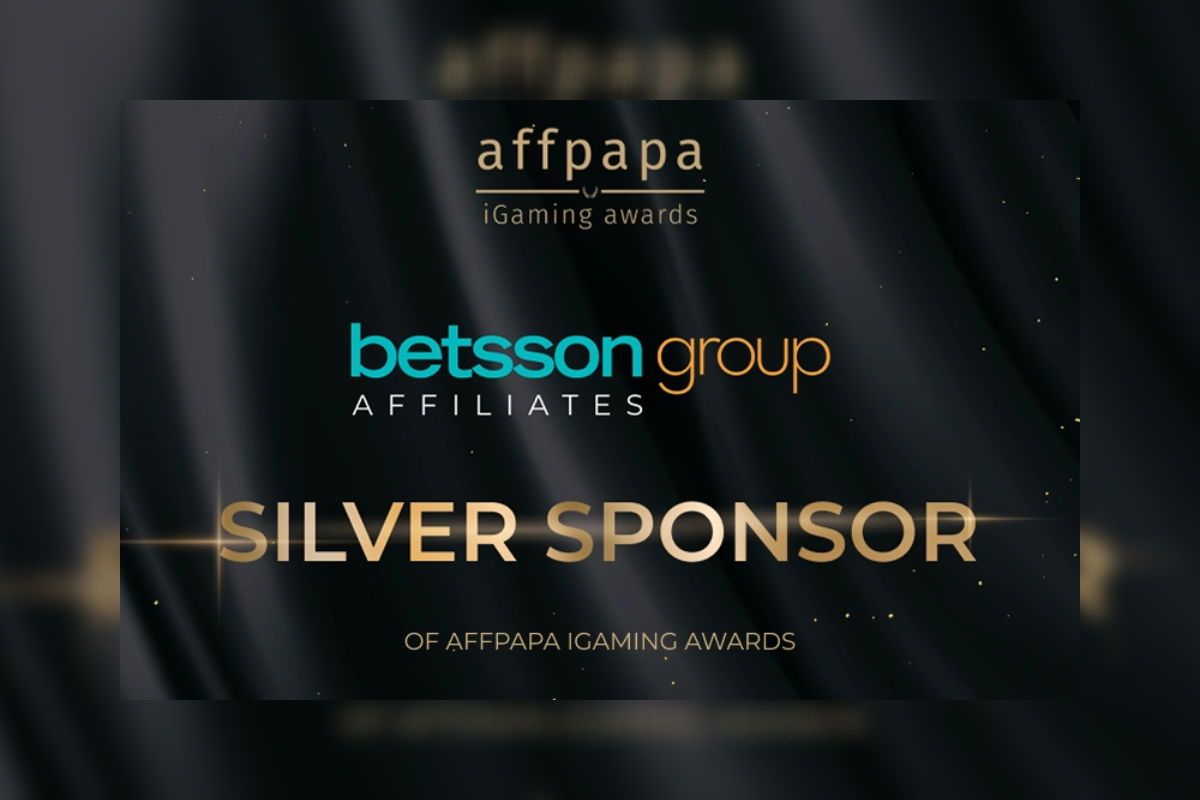 Betsson Group Affiliates has made it to the list of the AffPapa iGaming Awards as a Silver Sponsor.
The partnership continues a close collaboration between AffPapa and the iGaming operator, after they renewed their year-long contract at the beginning of this year. The operator has closed several deals through AffPapa, and the workflow has been really seamless.
Shakyra Johnsson, Senior Affiliate Operations Manager at BGA, commented:
"Betsson Group Affiliates has been working closely with Affpapa since 2020 and we are very satisfied with the results of this partnership. As an operator and affiliate programme that is constantly striving for excellence, we are extremely proud to be sponsoring this year's AffPapa iGaming Awards and wish all nominees the best of luck!"
The first-ever AffPapa iGaming Awards will soon mark its debut with the voting process starting on May 23rd. Numerous prominent brands have joined AffPapa in honoring the industry's top performers and showcasing their brand to as many potential clients and partners as possible.
Yeva Avagyan, Head of Commercials at AffPapa, stated:
"We're looking forward to continuing our close working relationship with the BGA team and building on what we've already established. Betsson Group Affiliates' decision to work with us again reflects AffPapa's continued efforts and the value it delivers to its partners. We're pleased that our first Awards received such an excellent reaction, and that so many amazing brands, such as BGA, have joined us."
The Awards will be followed by an exclusive event – iGaming Club – on July 5th in Amsterdam, with plenty of networking opportunities.
How important are partnerships in iGaming?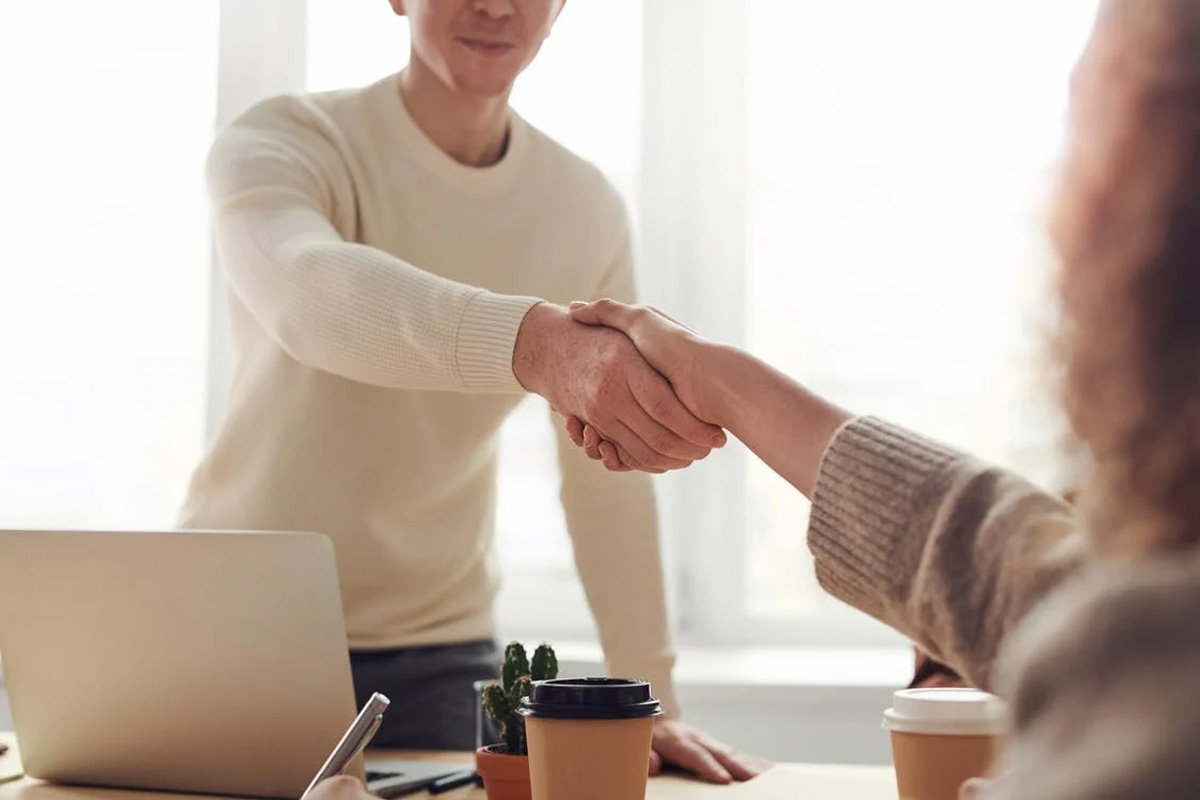 Many industries have been driven by rivalries as every company is striving for the best – but it's not always the best long term solution. Partnerships are incredibly important and provide businesses with a way to evolve and expand their customer base.
It's becoming increasingly common for companies within the iGaming industry to partner up for mutually beneficial agreements. Only recently, Push Gaming and Scientific Games signed a major deal to form a partnership. While on the one hand, these two companies are competitors fighting for the players' attention but they saw the potential long-term success of the collaboration.
A good partnership can completely elevate a business to the next level which is why it's so important within the iGaming industry. Despite being an industry that's fiercely competitive, partnerships can be advantageous for all parties involved – if it's done well.
Partnerships can improve the player's experience
Within the past few years, there has been a multitude of partnerships among slot developers. Many independent game studios have gained much-needed exposure from partnerships with big names such as Yggdrasil, Relax Gaming and Microgaming due to their specialist platforms.
On the surface, these platforms seem to mainly boost the smaller studios, when in reality it's a mutually beneficial relationship. Giving independent developers access to better tools and authoritative expertise improves the reputation of the bigger studio that is providing them with the support.
The established developers host smaller ones on their platforms often under the bigger name. Therefore, casinos that host the larger developers potentially get the smaller studio as well which vastly improves the player's experience and overall opinion of the developer.
A key example would be Yggdrasil's YGS Masters programme which is an invite-only platform that features studios such as Peter & Sons, Reflex Gaming and True Lab Games. The casinos that have previously partnered with Yggdrasil have the potential to host the games created through the YGS Masters programme, which improves the selection of games at the player's disposal.
Ultimately, the most important factor is the player's experience and enjoyment which is easily improved by partnerships like these.
Affiliates partnering with developers is mutually beneficial
Partnerships come in all shapes and sizes but they can be extremely valuable to all parties involved. It's not just developers within the iGaming world collaborating together but also affiliates working alongside the developers as well.
One of the leading sources of independent online slot reviews, Slot Gods, have partnered with over ten different developers within the last six months. These partnerships have included the previously mentioned Push Gaming and Scientific Games along with other big names such as Relax Gaming and Playtech.
Fundamentally, partnerships like these allow developers to build excitement for upcoming slot releases or to give an insight into the ethos of their studio through interviews. Affiliate sites like Slot Gods are given exclusives through content, whilst the studios gain exposure for their products. It's essentially a form of free marketing that is beneficial to everyone involved with no real cost.
Takeovers can be advantageous to the iGaming industry
Whilst good partnerships are useful and instrumental to success, takeovers can also be worthwhile within the iGaming industry. One of the biggest takeovers includes Evolution Gaming's acquisition of NetEnt for 2 billion dollars in 2020.
This collaboration led to the creation of the popular Gonzo's Treasure Hunt. Essentially, this combined the fan-favourite Gonzo's Quest with the popular live casino game format from Evolution to make a product that's unique and fresh for players.
Acquisitions like this have the potential to improve the general industry with innovations like Gonzo's Treasure Hunt that combine online slots with the interactive live casino experience. Future innovations like this lead to positive repercussions for the rest of the iGaming industry.
Networking is always key 
Both partnerships and takeovers can boost the industry but exchanging information through networking is important as well. At its core, networking is the process of sharing knowledge with people or organisations that are in the same field.
Of course, exclusive secrets or non-disclosure agreements (NDA) should not be shared but insights into important changes (such as laws) or software are worthwhile in improving the general industry. For example, distributing private information under an NDA is disrespectful and potentially damaging to all involved, but enlightening another affiliate with an upcoming law change is helpful for all in the long run.
Networking events like IGB Affiliate can even lead to partnerships or at least guide people within the iGaming industry in the right direction. Naturally, some may want to keep all the information to themselves, but it works out better in the industry long-term if people network to constantly share and improve upon ideas.
Closing thoughts
It's clear to see that partnerships are a valuable asset in iGaming that should not be taken lightly. They are incredibly important in promoting products, exchanging knowledge and improving the player's overall experience.
Even traditional media sites such as The Telegraph see the value in partnering within the iGaming world as they gain all their in-depth reviews, guides and tips about iGaming from affiliate BettingExpert.
The biggest question that remains is this: Will affiliates within iGaming ever work together to see the merit in partnerships? Experts within bingo could work with specialists in the live casino game sector to exchange valuable knowledge. No single person can become an expert on everything, so it's helpful to get an adept person within this field to fill in the gaps.
Whether affiliates will work together in the future remains to be seen, but it could revolutionise the entirety of the iGaming industry.