Better Collective takes home prize at Global Regulatory Awards 2019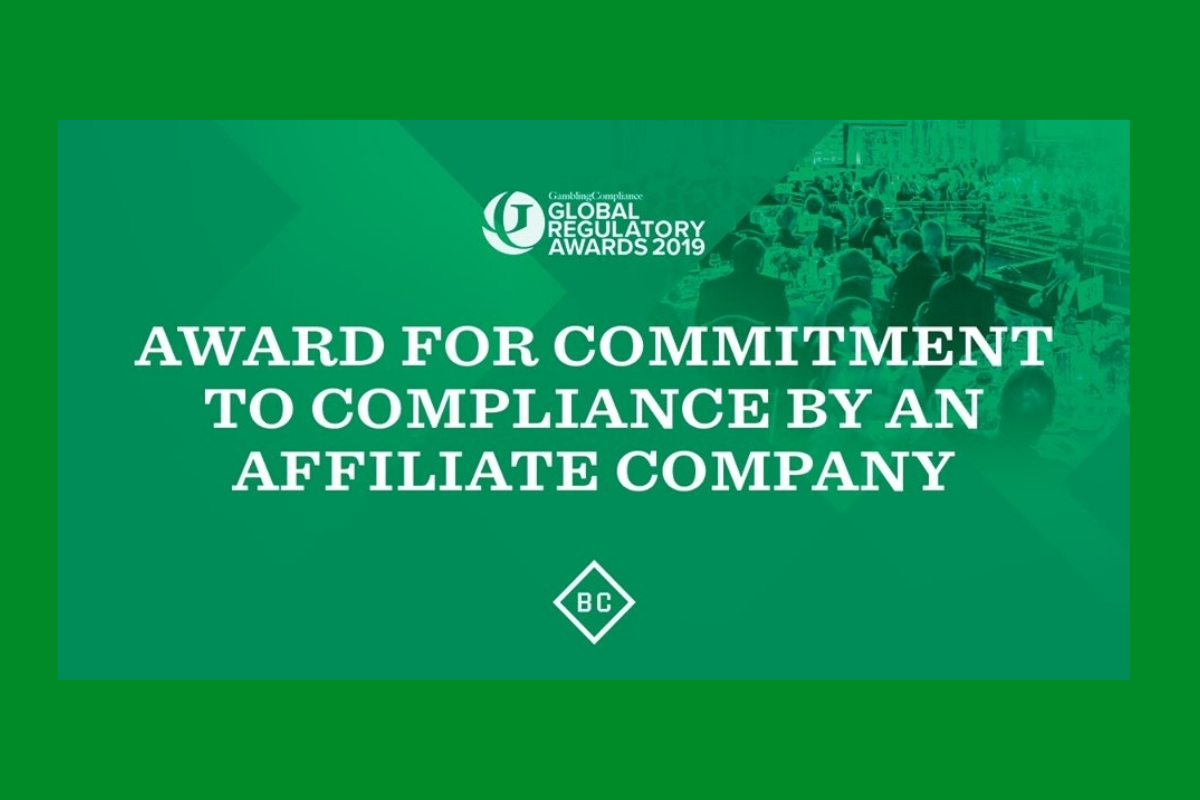 At the Global Regulatory Awards 2019, world-leading iGaming affiliate, Better Collective, has won the award for Commitment to Compliance by an Affiliate Company. The award recognises excellence in the field of regulatory compliance and responsible gambling.
On May 1st, 2019, GamblingCompliance, the leading provider of independent legal, regulatory and business intelligence to the global gambling industry hosted the Global Regulatory Awards 2019 at the De Vere Grand Connaught Rooms in London. Here, winners of 17 award categories were announced as the award show set to promote best-practices within the field of regulatory compliance and responsible gambling.
In the award category Commitment to Compliance by an Affiliate Company, Danish-based affiliate Better Collective took home the prize for their industry-leading compliance initiatives. Better Collective was shortlisted in the category along with Little Star Media, Media Players LTD, Raketech, Traffic Lab AbS and US Bets.
Jesper Søgaard, CEO of Better Collective, said: "Compliance has always been a core focus area at Better Collective due to our commitment and vision to empower iGamers. I am therefore truly excited that we were handed this award as it is a stamp of approval that we keep being frontrunners and that our dedicated team continues to improve the compliance standards in the industry for the benefit of the users."
2019 has already been an award-winning year for Better Collective. Earlier this year, Better Collective topped the prestigious EGR Power Affiliates list 2019 and the company also took home the award for Best In-House Team at SEMrush Nordic Search Awards 2019.
Bojoko crowned Casino Affiliate of the Year 2020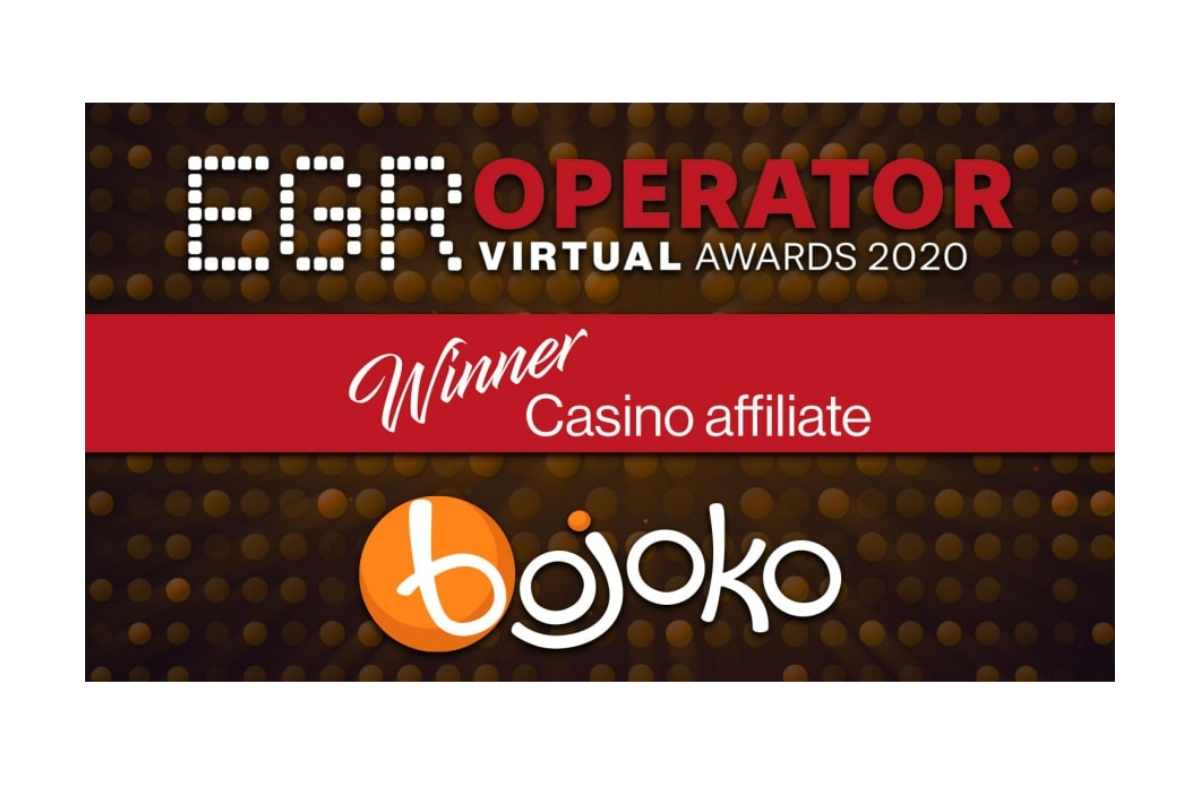 Online casino comparison site takes home its first EGR Operator Award off the back of a hugely successful year
 The party is continuing at Bojoko after the online gambling comparison site was named Casino Affiliate of the Year at the prestigious EGR Operator Awards 2020.
Bojoko fought off stiff competition from some of the biggest names in the affiliate industry, including Gambling.com Group, Catena Media and Blexr, to take home the trophy.
EGR judges said that Bojoko had showed "very strong growth" over the past three years having been the first to use the Airbnb and Trip Advisor model in the online casino sector.
The EGR judges said: "They continue to be innovative with a number of new features which has allowed them to grow to 26,000+ registered members.
"I really like the concept, it's a true affiliate giving customers choice who to choose, growth looks decent and operators managing the page ensures compliance and cost control.
"It is a clever idea and model and shows good growth," the judges added.
Bojoko allows online casino operators and game developers to create their own listing and tell their story through their own words, images and videos.
Bojoko members then rate and review online casinos and games based on the experience they receive, with Bojoko's member base now standing at 26,000+.
Joonas Karhu, Chief Business Officer at Bojoko, said: "We are thrilled to have been named Casino Affiliate 2020 at the EGR Awards and for Bojoko to be recognised as a true leader in the space.
"The Covid-19 pandemic saw operators pivot to casino as part of efforts to mitigate the impact of the global sports blackout, making the casino comparison sector even more competitive than normal.
"The Bojoko team rose to this challenge and I am so pleased that their efforts have been recognised by EGR and its panel of esteemed judges.
"Our mission from day one has been to help players find the best casinos for them while also meeting the highest possible standards when it comes to responsible gambling and safe gaming.
"We continue to innovate and introduce new tools and features to help players filter and compare the 160+ casinos and 40+ game developers listed on Bojoko.
"We have ambitious plans for the coming 12 months, including expanding into the US market, and look forward to doing this with our first EGR award in the bag."
Campeón Gaming Partners wins Best Affiliate Program: Casino award at the iGB Affiliate Awards 2020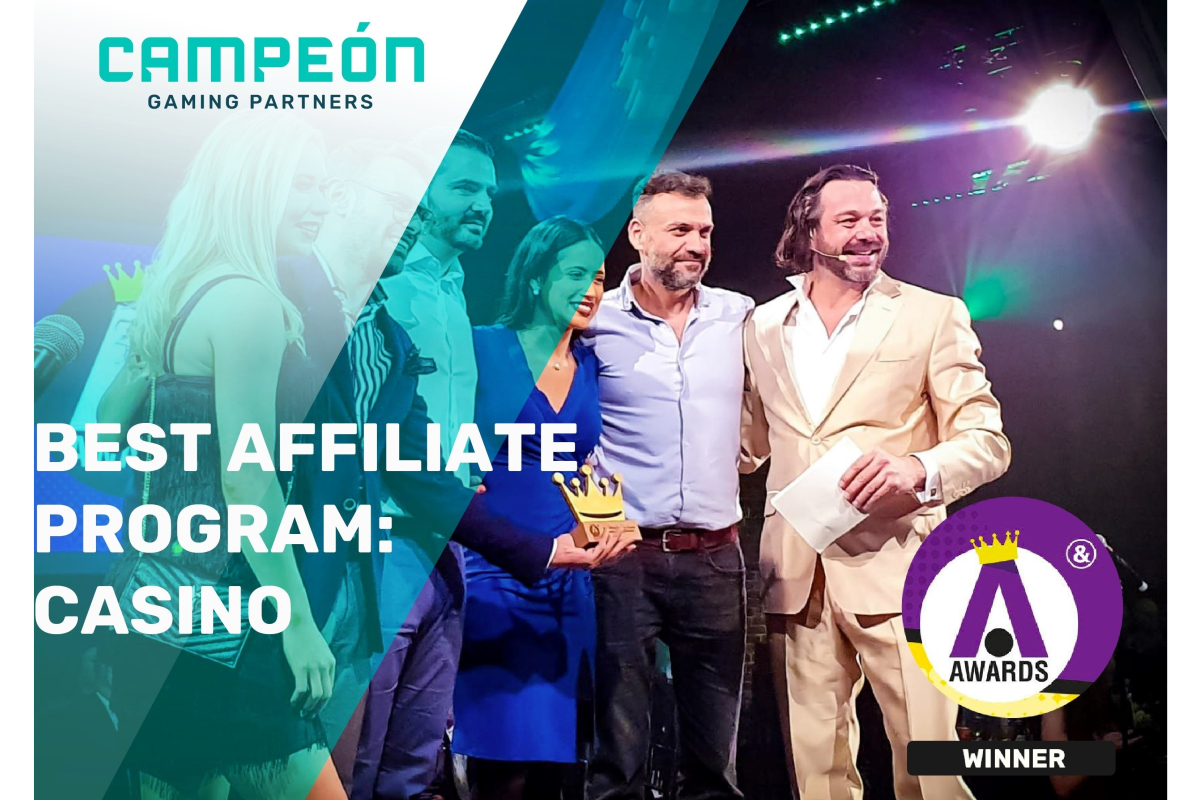 Campeón Gaming Partners was awarded the Best Affiliate Program: Casino award during a highly prestigious event at this year's iGB Affiliate Awards in London! Hard work, effort, constant focus on our affiliates and continuous development of our affiliate program, put Campeón on the winners' pedestal for its affiliate program.
The award was received by the company's CEO, Marinos Shiapanis, CFO, Avraam Tosounidis, and the affiliate team, comprised of Konstantinos Sarikakis, Head, and Andreza Majela, Manager. This was the very first time that Campeón Gaming Partners was nominated at the iGB Affiliate Awards, managing to stand out from the crowd and win the award! Our program's transparency and inclusiveness were recognized, while our team's continuous support and creation of tailor-made programs to each affiliate's needs stood out. Our Head of Affiliates & Partnerships, Konstantinos Sarikakis, was also nominated with Campeón Gaming Partners, in the category Best Casino Affiliate Manager.
"It is a tremendous moment for Campeón Gaming Partners; we know our worth, how hard our affiliate team and the whole company has worked to get here, and how important is each and every affiliate to us.
We create tailor-made programs, based on transparency, but – on top of it all – we are there for our partners. It doesn't matter if their requests are big or small – we treat every request with the same respect and urgency. We owe this award to our people, and we want to thank each and every single one of Campeón's team members and especially our affiliate team for their hard work and dedication", said Avraam Tosounidis, Campeón's CFO.
A successful participation at the iGB Affiliate London 2020 exhibition
Campeón Gaming Partners exhibited for the very first time at the iGB Affiliate London 2020 at Stand H12 and enjoyed a very successful show. A lot of networking, catching up with long-time and valuable partners, and meeting new ones, were our focus for the two days of the exhibition in London.
"At Campeón Gaming Partners, we are stepping up our game and the industry can see it. We are participating now in all the major exhibitions, recognized with various awards for our brands and our company as a group, and industry experts are now noticing us. We are establishing ourselves as one of the leading rising brands in the iGaming industry and we will continue growing and developing, with our people as our driving force", said Marinos Shiapanis, the company's CEO.
One King to rule them all! King Billy wins Best Casino in the AskGamblers Awards!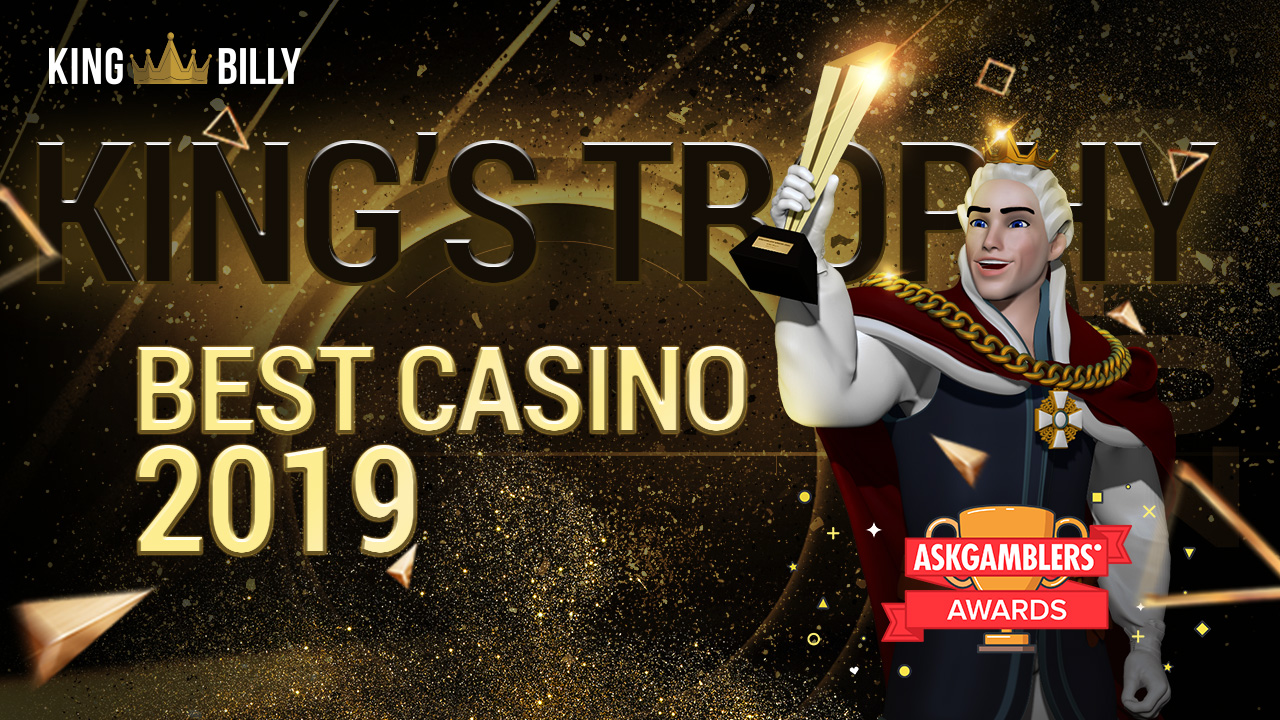 Where is the capital of the King Billy Kingdom? The good people at King Billy Casino keep their lips sealed about it – but we know that at least for the night of January 17, their capital was Belgrade, Serbia. Because, it was there, in a spectacular gala in the Hyatt Regency hotel (also broadcast live to the rest of the world) that King Billy landed the big one.
AskGamblers Awards. Best. Casino. 2019.
It is one thing to be winning industry's big awards when you have decades of experience under your belt and your name has been a synonym for gambling from the early 20th (not 21st) century. But it is a very different thing to be doing it when you were founded only as recently, as St. Patrick's Day, 2017.
So, in less than 3 years, King Billy Casino has proven its mettle in the AskGamblers Awards by winning Best New Casino in 2017, Best Casino 3rd place in 2018 and now, Best Casino in 2019. We reached out to Volodymyr Harkusha and Ruslan Legenzov, King Billy Casino CEO and King Billy Casino Head of Affiliates for statements.
"It is difficult to express it in words!" an excited Volodymyr says holding the prestigious trophy. "You just cannot put into words, the hard work, the team spirit, the sheer talent and the persistence of our people which brought us this amazing award. Through the good times and the bad times, our staff is there, always passionate, positive, active and effective. I am blessed and proud to be working with them!"
Ruslan Legenzov adds: "The saga of the King continues! Recognition that not only comes from the judging committee, but also from the players themselves is a double proof of what King Billy Casino is offering. We thank everyone and we continue. The best is still yet to come!"
The AskGamblers Awards are one of the most respected institutions in the iGaming world. Their distinctive feature is that they are the only awards where the winners are decided by a joint experts & players' voting process.
The AskGamblers Awards are organized by AskGamblers, an award-winning portal itself, which provides accurate information about online casinos worldwide, as well as the opportunity for players to resolve their issues with casinos transparently.
King Billy Casino is a new generation online casino, available in 6 languages (English, German, Russian, Finnish, Norwegian and Japanese) with an impressive record in awards and an amazing variety of games and features. King Billy has prioritized the creation of a superb user experience focusing on the myth of King Billy and his Kingdom and treats all players with the specialness they deserve.