5 Panel Discussions at Zurich iGaming Affiliate Conference: What Will Experts Talk About?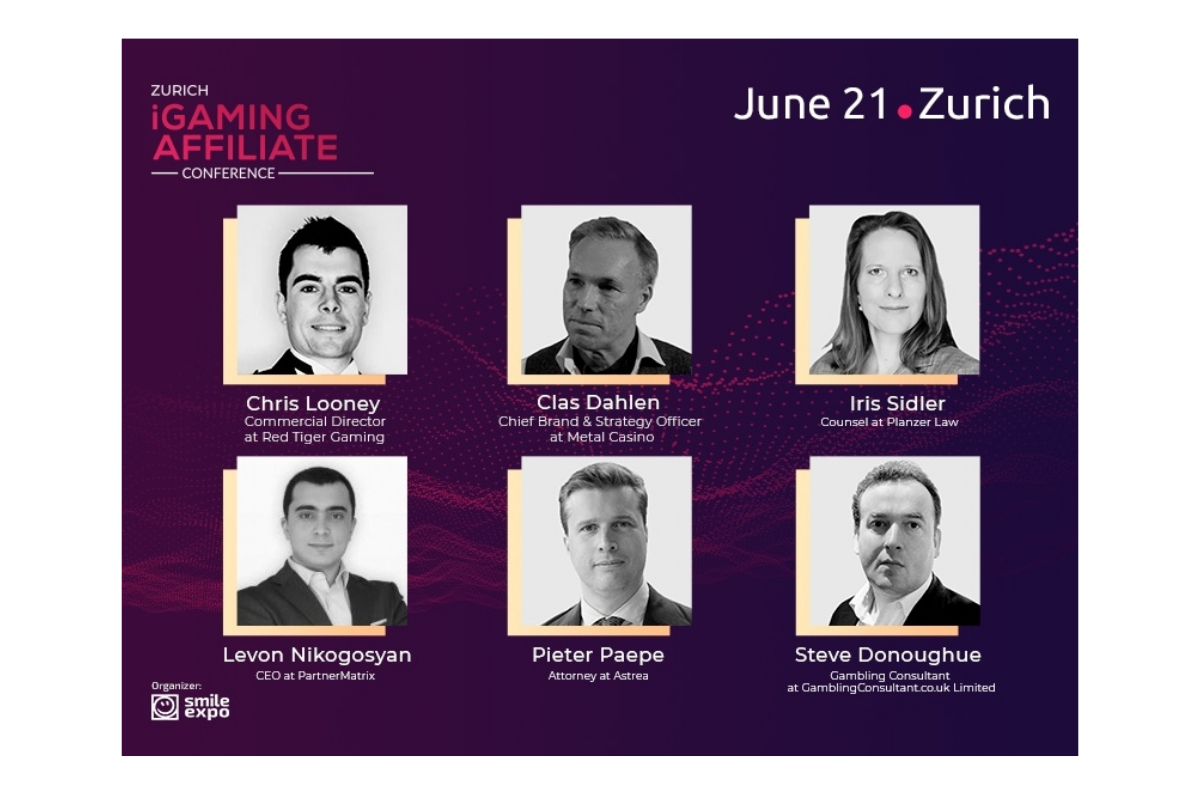 On June 21, Switzerland's first and single event dedicated to gambling business and affiliate marketing – Zurich iGaming Affiliate Conference – will feature five panel discussions.
They will allow experts from various sectors to share their experience and discuss market trends.
Panel discussion: How to create and maintain an attractive online offer
It will be focused on offer issues: what they should be in order to increase customer loyalty and retain clients. Participants include

Chris Looney,

Commercial Director at Red Tiger Gaming, who has been engaged in the gambling and microgaming industry since 2010.
Panel discussion: Successful affiliate marketing: how to attract online players
Speakers will reveal how an online gambling project can catch the interest of potential customers so that they decide to join it. The discussion will involve

Clas Dahlen

, The Best Marketing Executive 2013 in Sweden and Chief Brand & Strategy Officer at Metal Casino, as well as gambling expert

Levon Nikogosyan

, CEO at PartnerMatrix.
Panel discussion: Belgium and Switzerland: comparing two markets
Participants will explain how these two jurisdictions should establish mutually beneficial business. One of the speakers is

Pieter Paepe

, Attorney at Astrea, specializing not only in gaming, but also in sports, healthcare, IT, electronic communications, and broadcasting.
Panel discussion: Data protection issues
Experts will tell guests what measures should be taken to protect private data of both players and companies. Participants include

Iris Sidler

, a lawyer with 12 years of experience in IP, IT, and communications.
Panel discussion: Responsible gambling as the future of gambling
Experts will highlight why companies should necessarily comply with the responsible gambling concept in order to protect players from negative consequences of gambling. The discussion involves

Steve Donoughue

, Gambling Consultant at GamblingConsultant.co.uk Limited, who has been operating in the online and offline gambling sector for 25 years.
Exhibition Area and Networking
Besides panel discussions, participants of Zurich iGaming Affiliate Conference will be able to attend the exhibition area where companies will introduce their iGaming solutions.
By the way, all participants will be able to find business partners during networking. Note: each visitor is a potential client.
Venue and Organizer
Zurich iGaming Affiliate Conference will take place at Sheraton Zurich Hotel at the address: Pfingstweidstrasse 100, Zurich, Switzerland.
The event is organized by Smile-Expo, a company that has been holding high-tech business conferences for 13 years.
Hurry up to buy a ticket to Zurich iGaming Affiliate Conference at the reduced price, as it will go up on May 20!
Poker – One of The Most Popular Card Games in The World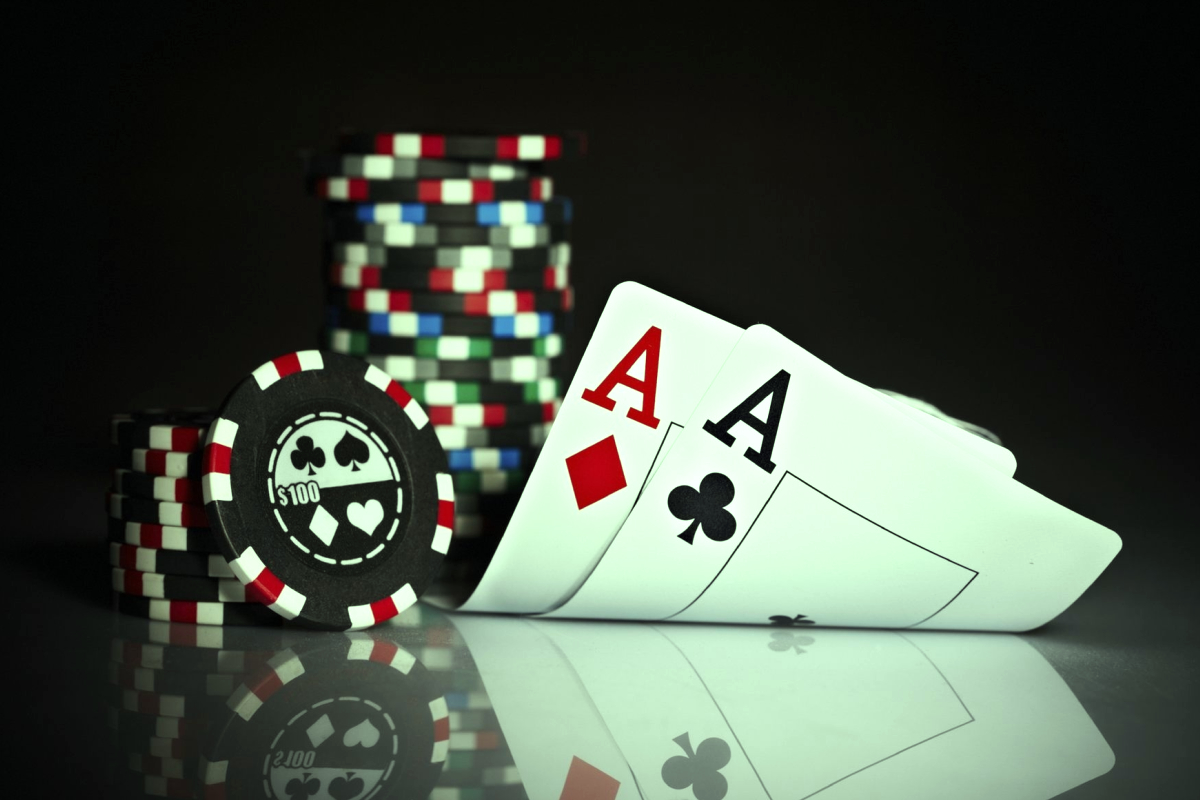 Poker is said to have received its name from the English game of brag. The history of poker has been traced back to the 18th century. Then on the game has evolved to the present day poker game and now poker is one of the most famous and popular online game.
When the game entered into the web world as online poker, the game popularity met with a steep rise. There are a number of online poker rooms in the web now. Before the introduction of online poker rooms, only people who has access to land casinos and land poker rooms could play the game. Now everyone at every nook and corner of the world can play at online poker rooms.
The rules of gaming is almost similar in both land poker gaming and online poker gaming with a very few variations. Nowadays online casino rooms have a different section for poker gaming or as a different site. Poker game is not played in a casino setting. There are many variations of the standard poker games. The popular variations of the standard poker games are draw poker, stud poker, Omaha poker and Texas Hold'em.
No new player can win big at poker game. The game has certain strategies, tips and tricks. An experienced person itself might lose in a game of poker. To learn the game, every player must start with a practice session at a free poker room. Most online free poker rooms offer all the information for the beginners. At a free poker room, the player need not make any deposit and can sign up for free. The player does not play for real money at a free poker room.
Most of the online poker rooms offer poker tools online. Some of the best poker tools available online are poker hand ranking, odds calculator, and poker indicator. Poker indicator is one of the best poker tools. It keeps track of the opponent's statistics. I is very helpful for any poker player, be it a novice or expert. It helps the player to evaluate and calculate the opponent's style of gaming and make the moves accordingly.
Though online slots is pure fun, let's face it, there is money at stake, so it is clearly best to devote total attention to your strategy and decision making.
POKER TYPES – There are so many of them
With the increasing popularity of this poker, there are only few people left to know about the way to play Texas Hold'em poker. The most interesting one is the No Limit variety. Now the game of Texas Hold'em became popular. Earlier other poker types were made the common games to be played. The options, which are made available in the card rooms, are many and are followed around the globe.
One of it is the Five Card Draw Poker and is considered to be a traditional one when the play is done at home. The numbers present in the play is five. The betting in five card draw includes two rounds of betting and initial ante plus. First the players are dealt with face down five cards. During the play, each of them can either replace or discard any card they wish to in the initial round of betting.
Another poker is the Omaha Poker, which is played with up to ten players with four faces down cards for each of them. When the fourth round of betting finishes the number of community cards placed face up would be present and the players share it. From their hands, the player combines any two cards from player's hands to combine with the community cards for building up the best poker hand.
Omaha Poker Hi/Lo is another version of Omaha Poker. Another type of poker is the seven card stud poker. It consists of five betting rounds with an initial ante. The game starts with four cards for each of the players. Out of which three is face down so only the player can see and the rest being placed face up for everyone to see. The best poker hand is made by the players with the help of seven cards, which they hold. The latest version of this game is the Hi/Lo one. Other poker variations are the Razz Poker, 3-Card Poker, Caribbean Stud Poker, Video Poker and Pineapple etc. These games are very thrilling and exciting which makes the players enjoy and does not make them bored.
Why Do We Love to Play in Online Casinos?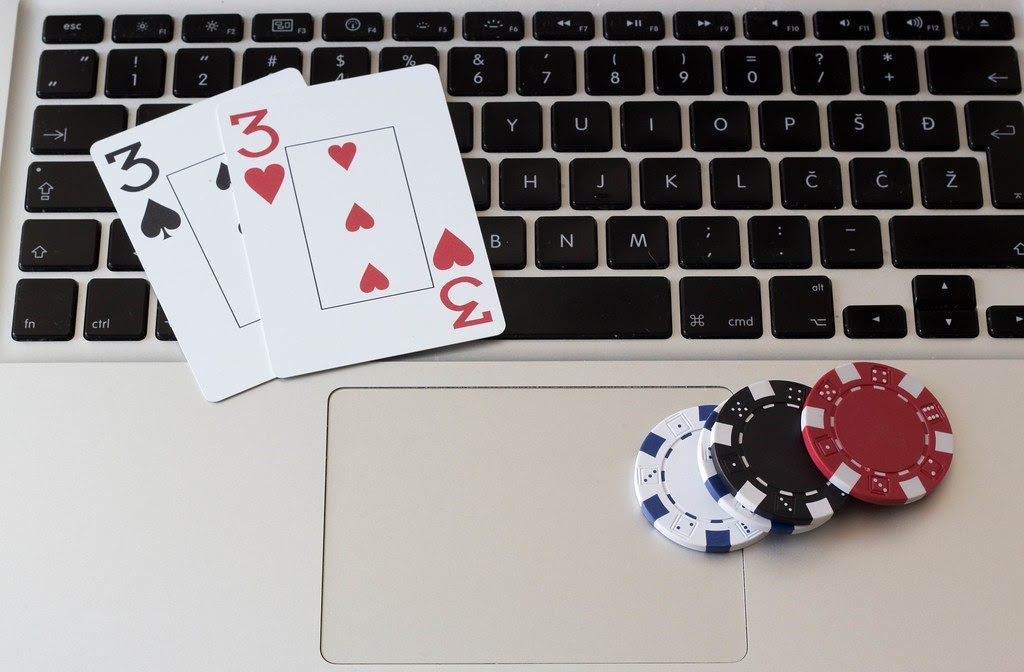 Regardless of whether you are a player or not, you are probably aware of how big online casinos are nowadays. Now, if you are not a gambler, you might not know why that is so. To learn more and see whether this is something that might interest you as well, keep on reading.
Playing from Home
One of the biggest reasons why individuals decide to join an online casino is the fact that it allows them to play casino games from the comfort of their own home. For one, there are no crowds of people that can distract players from the game and mess with their focus. Being at home means that everyone can create the perfect atmosphere they like to play in. Maybe they need silence, maybe they want some chill or loud music in the background – playing from home makes all that possible. Then, there are no lines at certain games or tables. If all the slot machines in a land-based casino are taken, players have to wait. This is not an issue with online casinos. Finally, there are simply no traditional casinos in certain cities and people would have to travel far just to gamble for a few hours. It's oftentimes not doable on a regular basis.
Mobile Apps On the Go
However, playing at home is not all online casinos are good for. Most reputable operators have released apps that people can use to play games when on the go. Whether it's on their smartphone or tablet, these apps allow individuals to play during their commute to work, when on a lunch break or while they are waiting for an appointment.
Wide Variety of Games
Another big reason why people love playing in online casinos is the range of games they provide. When compared to traditional casinos, the online model simply has more to offer. While you can find the classic table games and slot machines in land-based establishments, there are more varieties of every single game online. From poker, roulette and blackjack through thousands of different slot games all the way to keno, there is truly something for everyone.
Live Events
In addition to the variety of games, online casinos have also started offering live casino games. People that love the real-life casino experience but cannot travel to a land-based casino most often choose this approach as there is a real croupier as well as players that can interact with each other using a chat system. Games such as live roulette, live blackjack and live Texas hold 'em are just some of the available options.
Free Bets and Bonuses
Online casinos often offer free bets to individuals to show them what they can expect from their website or app. These are usually a free spin in a slot game and are given in a current game. On the other hand, there are also all sorts of bonuses that players that sign up can expect. From welcome bonuses that are offered when someone joins to refer-a-friend bonuses that are pretty self-explanatory, these deals allow people to play a few extra games that they don't need to spend their own money on.
Special Promotions
Besides the aforementioned bonuses, online casinos are also aware of the importance of marketing. This is why they often include special promotions in their marketing strategy. Some players use this opportunity to only then deposit money into their account. For example, Christmas, Easter, Halloween and Black Friday all come with certain offers, which players are ready to jump on and get a great deal.
Ease of Depositing and Withdrawing Money
Just like one can play from the comfort of their home, they can also put money into their account from the same spot. Most reputable casinos accept Visa and MasterCard debit and credit cards as well as various e-wallets and regular bank transfers. The same goes for the withdrawal of one's winnings. This means that there is no risk of being robbed on the street while carrying huge amounts of money that were just won in a land-based casino.
High Security
Other than not having to walk around town with loads of cash, online casinos also implement the latest security technology to keep their users' data safe. The encryption they use means that no personal information can be stolen. Knowing that the casino is verified and licensed gives the players confidence that they will not be scammed.
As you can see, there are many reasons why someone would choose to play at an online casino. The variety of games on offer and continually advancing technology, designed to immerse you into the gaming experience, are hard to dismiss positives. Add to that the ability to safely test your skills for free, gain bonuses and promo offers, the appeal of the online gaming experience becomes clear.
Stars Affiliate Club sponsor $1000 Pokerstars freeroll at the Digital Marketing Mixer – 22 May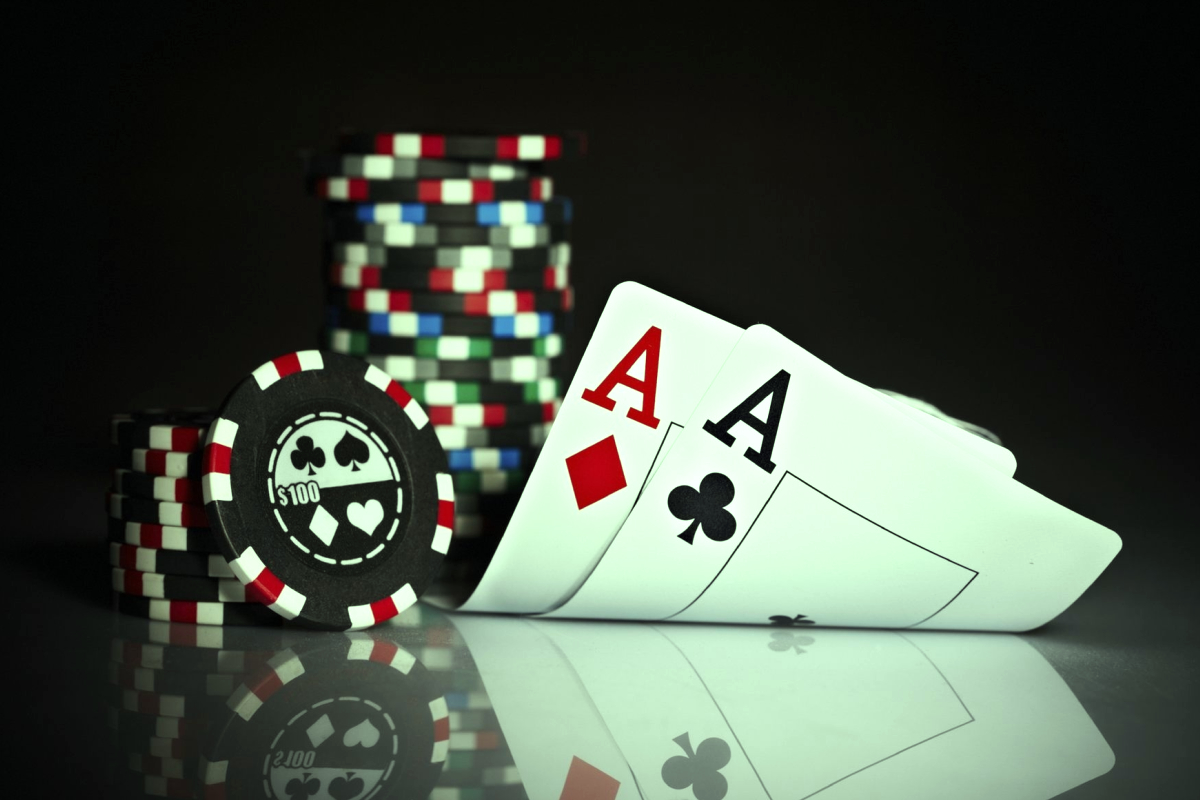 The Digital Marketing Mixer hosted by Affiliate Marketing veteran Lee-Ann Johnnstone is a FREE to attend business networking event taking place on Friday 22 May between 5-7pm (GMT) via virtual conference.
This event seeks to unite all digital and affiliate marketers to facilitate new business, support much needed networking and offer an open platform for active product , service and program promotion. The event will offer a series of social  experiences to help delegates engate virtually and promote sales collaboration.
For a bit of friendly competition, Stars Affiliate Club will be sponsoring a special freeroll for all attendees on Friday, May 22 at 19:15 BST. With $1,000 to play for at PokerStars, this special Digital Marketing Mixer Freeroll gives attendees the chance to come together, have fun and compete. Stars Affiliate Club has also added a $100 bounty on Lee-Ann Johnstone which will be rewarded to anyone who can knock her out of the event.
"With this event, I am supporting smaller businesses to get the help they need to thrive. This means using my professional community to bring people together to network and share business ideas for mutual success. I'm also thrilled to have Stars Affiliate Club on board supporting this initiative, who have generously sponsored a $1000 in a freeroll poker tournament for my guests to enjoy socialising at this inuagural event " said Lee-Ann Johnstone
The Digital Marketing Mixer is hosted in collaboration with leading affiliate and digital industry brands such as: Income Access (A Paysafe Company), Hipther.Agency, iBet Directory, GPWA.org, AGD , Wirwetten and Affpapa.com an online directory for operators to connect with more affiliate partners.
Lisa Stainfield, Head of Affpappa said " AffPapa is very excited to participate in this professional networking event dedicated to iGaming professionals. We will also have a unique opportunity to expand our network and showcase our fresh solution to both affiliates and operators alike"
The Digital Marketing Mixer  event will  also offer a live demonstration to create a cocktail or mock-tail, from basic ingredients found in your store cupboards at home, host icebreaker challenges with prizes to be won and host a co-ordinated "Pitch it, Buy it or Sell it" – speed networking session for commercial discussions to get started.
To join this inaugural event, please RSVP to attend HERE, for free.