WinADay Casino's Final Birthday Present is a $20 Freebie for Exotic New Trip to Japan Slot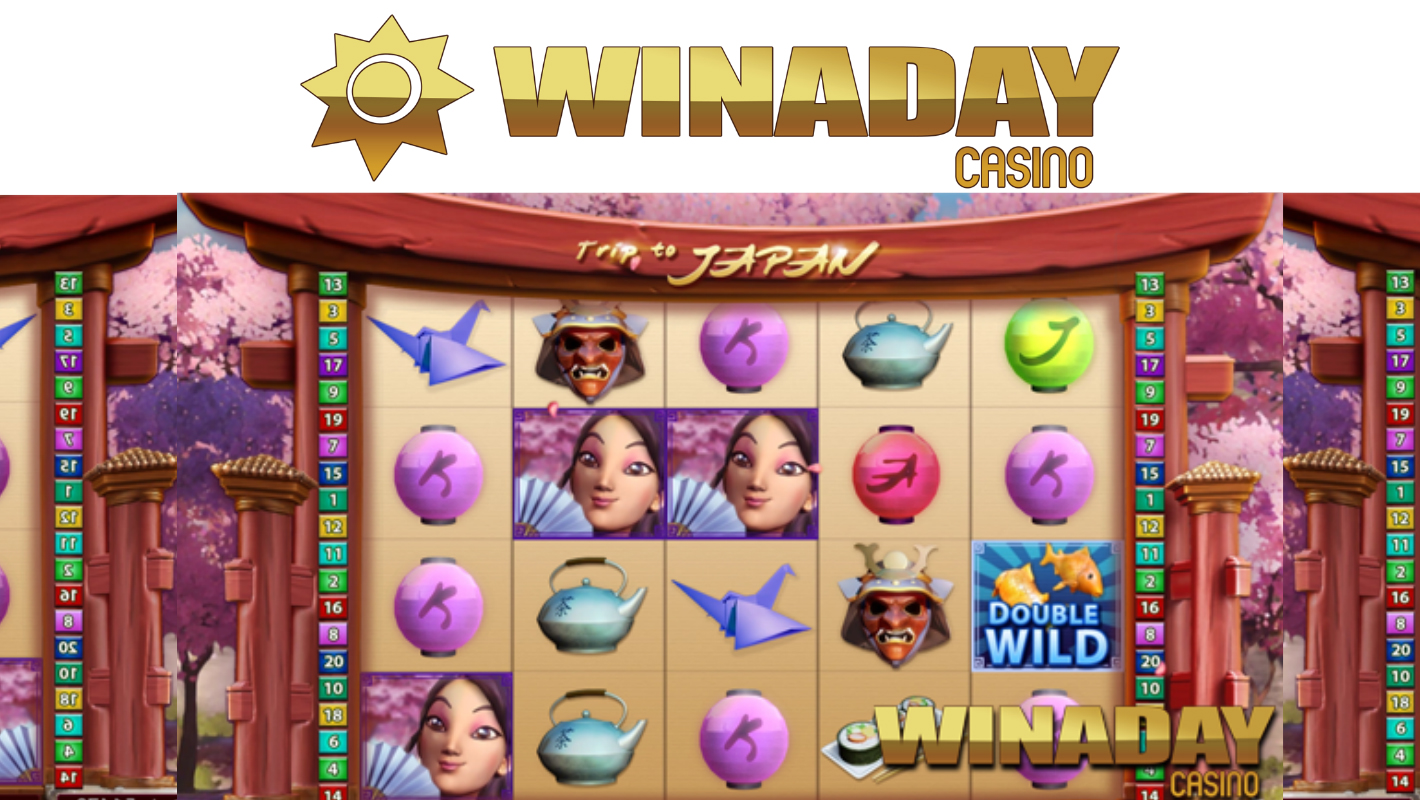 As it promised when its 9th birthday celebrations began earlier this month, WinADay Casino  has just given online slots players their best birthday present yet – an exotic new game called Trip to Japan.
With geisha girls, lanterns and origami spinning on reels set in a garden of cherry blossoms, the new slot game celebrates the unique culture of Japan and the mystery of the beautiful Land of the Rising Sun.
Trip to Japan is a 5×4 slot with 20 fixed pay-lines. Players can choose to bet 20, 100, 200, 400 or 800 coins, each worth $.01. The minimum bet is $0.20 per spin and the maximum bet is $8.00.
There's a Wild as well as a Double Wild which doubles any win it's part of.
Three Bonus symbols trigger a two-phase bonus feature.  First, the symbols on the reels are replaced with 20 coins. Players click on coins to reveal the number of free spins they win. They pick more coins and add to their free spins until they choose a coin that says "Collect" and free spins begin. Free spin win multipliers increase by 1X with each win (up to 5X).
This new game is the first to incorporate WinADay's new user interface, introducing features that will be found in all new games moving forward. Without crowding the game screen, it pops up to give players one click access to the cashier, promotions, game settings, game help and the casino lobby.
"Our designers have really streamlined the interface for this game," said WinADay manager Michael Hilary.  "The new controls are easy use and don't interfere with the game."
Until June 28th, WinADay players that have made at least one deposit will receive a $20 freebie to try the new game.  VIP players get up to $150 freebies. A selection of deposit bonuses with various wagering requirements is also available until next Wednesday.
TRAVEL TO JAPAN: INTRODUCTORY CASINO BONUSES
Available June 21-28, 2017 only:
 $20 Freebie – up to $150 Freebie for VIPs
All players that have made at least one prior deposit are eligible.
25X wagering requirement, 5X max. cash-out.
 200% Deposit Bonus
Bonus code: TRYME200
27X wagering requirement; valid for Trip to Japan only.
These bonuses may be used for all slots and Keno:
 150% Deposit Bonus
Bonus code: BDAY
25X wagering requirement.
 85% Deposit Bonus
Bonus code: BDAY85
18X wagering requirement.
 60% Deposit Bonus
Bonus code: BDAY60
16X wagering requirement. May be claimed twice a day and may also be used for video poker.
 30% Roulette Deposit Bonus
Bonus code: ROULETTE
16X wagering requirement; may be claimed twice a day.
WinADay Casino now offers 34 unique premium slots to players all over the world as well as roulette, Keno, 20 penny slots and 10 video poker games.  Most slots are tied to a site-wide progressive jackpot which is currently approaching $200,000.  WinADay is an instant-play online casino with no software to download and install, compatible with Apple and Android smartphones and tablets.
About Casino
A product of Slotland Entertainment S.A., WinADayCasino.eu is an instant-play casino offering unique free and real-money slot machines and card games. Many of the games are available exclusively at WinADay and are tied to one progressive jackpot. Generous deposit bonuses, game-of-the-month bonuses, daily random draws bonuses and frequent six-figure progressive jackpot wins have made this casino popular around the world for more than nine years. WinADay players interact with each other and receive special casino bonuses on Facebook. WinADay's affiliate program is managed by SlotlandAffiliates.com.
Growth of Illegal Casinos and Betting Sites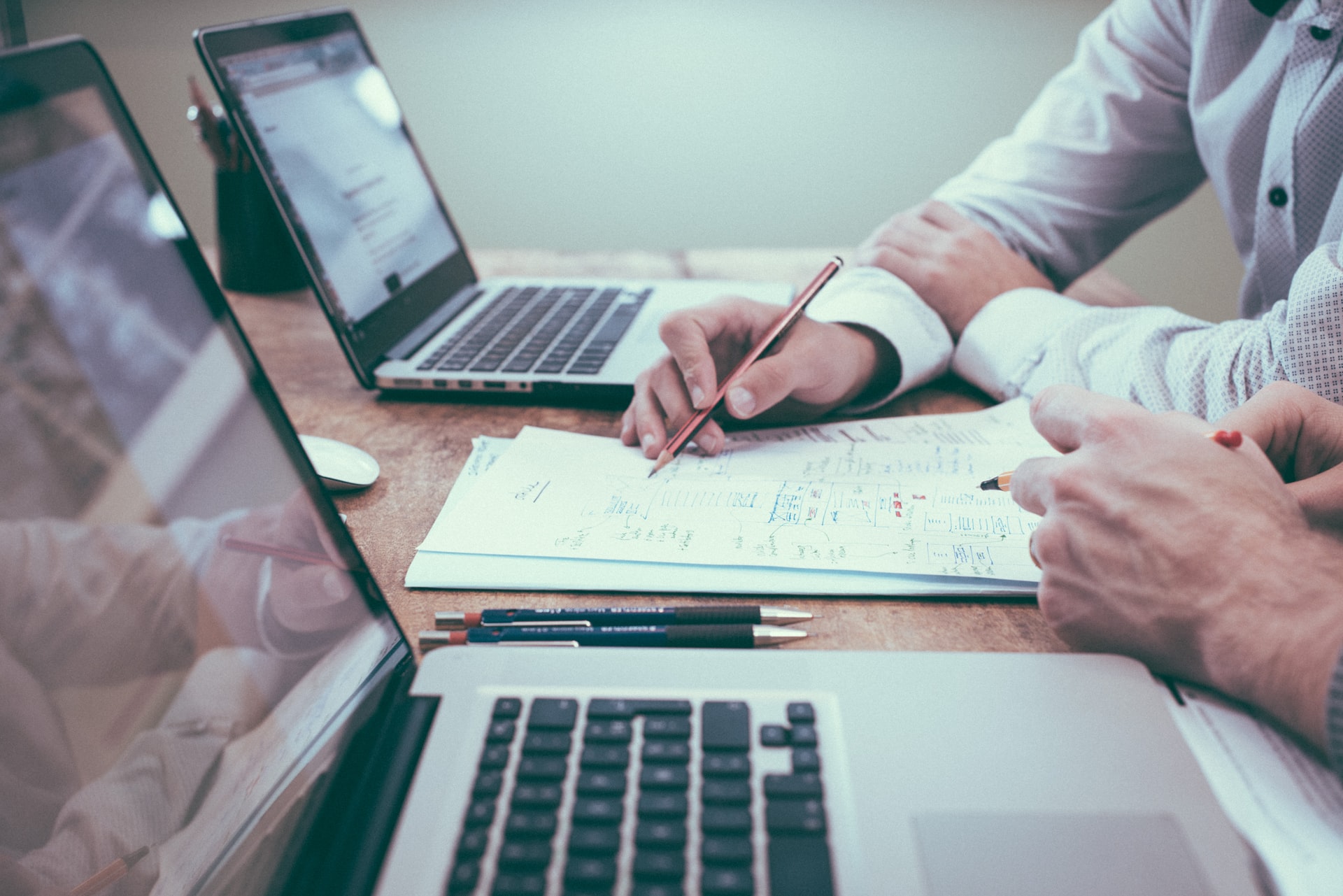 Plenty of reports have surfaced in recent times over the increase in the number of people taking to online gambling sites during lockdown across the world. Yet, what hasn't been touched on just yet is the number of illegal platforms that have cropped up recently, too. Yet, Australia has just released details of the increase in the amount of illegal online betting sites springing to life during these tough times.
Despite Australia's government going all out in a bid to block such sites from penetrating through to the country's gamblers, it seems as though offshore sites are once again targeting such players in their masses. According to analytics from SEMrush, the number of searches for "online pokies" within Australia went through a swift leap in April to 40,500, which is massive in comparison to February's result of 12,100.
Even more than that, an increase in the search for "online casino Australia real money" spiked by 540%, showing that the country still has quite the desire to gamble, despite strict gambling laws being in place there.
It was only a few months prior that the Australian Communications and Media Authority (ACMA) ordered its internet service providers (ISPs) to block 52 illegal online casino sites. Those platforms remained blocked to Australia gamblers, but this hasn't stopped numerous other offshore and illegal casinos and sportsbooks to appear during lockdown.
Australia Fighting a Losing Battle?
Some might suggest that the Australia government is fighting a losing battle when it comes to blocking access to offshore online gambling sites. There are so many in existence, that by the time they finish blocking them, plenty more will have opened their virtual doors. While it's not specifically illegal to play online casino games in the country, it is illegal for websites to provide Australians with that sort of service.
This is different to nearby country New Zealand, where online casino gambling is licensed and regulated. That's why it's possible to find various lists of the best bookmakers in New Zealand, as these are fairly commonplace to residents. Yet, Australia is a bit more conservative when it comes to the accessibility of such. Could Australia learn from New Zealand's setup? Well, possibly. But, it does seem like Australia has a bigger problem with people becoming addicted to gambling, in general.
That being said, research does suggest that the number of people in Australia participating in online gambling declined during the months of March and April this year. However, those who were accessing gambling sites did actually end up spending more money than normal at them. This doesn't fare well for the industry in general where Australia is concerned, as the government estimated that last year, citizens lost around $400 million by participating in online gambling expeditions.
However, statistics did display that participation in gambling at offshore platforms prior to the pandemic had been on the decline. Unfortunately, that seems to have now become a little irrelevant with more Australians looking to satisfy their gaming needs while having nothing better to do with their time at home.
Betsafe Sponsors Two Kenyan Football Teams for Three Seasons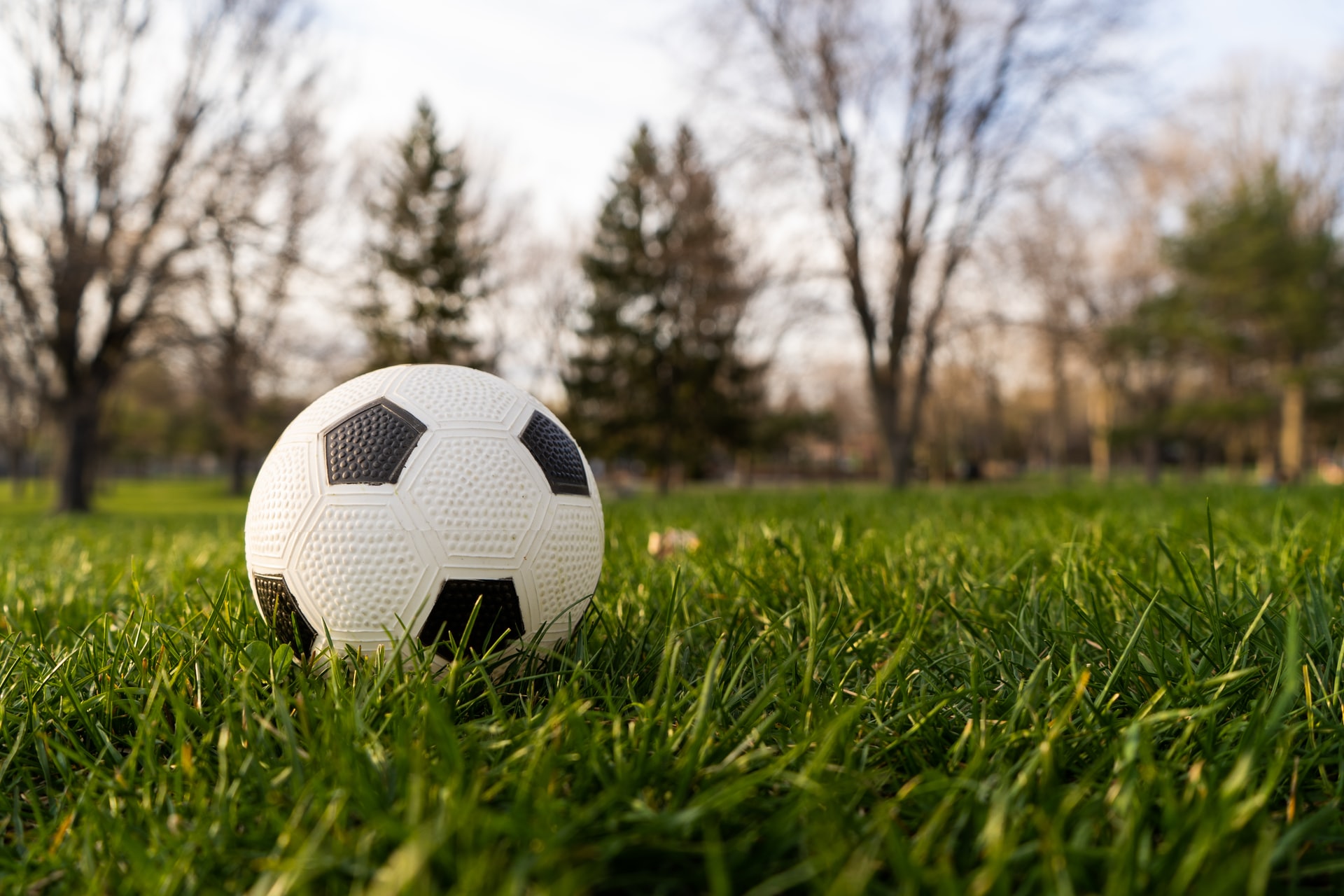 Not many people can say that they have looked towards Kenya for betting opportunities, although now could be the time for that to change. You see, two Kenyan football teams have had their sponsorship taken over by the Betsafe online sportsbook.
It was on Wednesday, June 17 that Betsafe made the announcement of its new sponsorship deals with Gor Mahia and AFC Leopards, both of which play in the Kenyan Premier League. Operating as an offshoot of the Betsson AB brand, Betsafe's unison with the two football teams will run for three seasons, beginning with the 2020-21 campaign ahead.
As part of those deals, the Betsafe logo will appear on the kits of both teams, and together, they are worth a combined 95 million Kenyan shillings (£722,000) per season. The lion's share of that will go to the reigning league champions – Gor Mahia. But how did such a deal come about? Well, it all took place under Betsafe's recently launched Kenyan offshoot – Bet High Kenya.
The country's local media spoke with Tom Bwana, who operates as the Public Relations and Partner Manager for Bet High. He said that Betsafe would be launching its own operations in Kenya soon, and that the top priority for Bet High is Kenyan football. There is a number of top betting sites in Kenya that are already active, as the industry is growing considerably there. So, while seeking one out isn't such a problem, once Betsafe's Kenyan offshoot becomes fully active, there will be another alternative for bettors to utilise.
"Long-Term Financial Support" Celebrated
Both of the Kenyan football teams who have secured the sponsorship deal with Betsafe took it upon themselves to celebrate the fact that everything had become official. Chairman of Gor Mahia, Ambrose Rachier said that he was happy to see his club now has "long-term financial support from a strong and safe partner", while the Chairman of AFC Leopards, Dan Shikanda spoke of the security that the unison brings to the team.
It was the local betting operator SportPesa that sponsored both football clubs prior to Betsafe taking over. However, the Kenyan-Bulgarian brand (which also sponsored English Premier League club Everton) closed down its business last year following a bust up with the government regarding back-tax claims. This saw all of its local sports sponsorships cancelled in August of 2019, which marked the second occasion such an event took place. The "uncertainty" of the regulatory climate was blamed for this move.
That move was what left both of the Kenyan football teams without any sort of financial life support. According to some sources, Gor Mahia hasn't paid any of its football players for the past five months due to this, so the sponsorship deal with Betsafe will come as a welcome and almost life-saving moment for the club.
It's a shame, as Kenya had one of the most prosperous betting markets in Africa up until the government redefined how betting licences were handed out and how its operators were taxed. SportPesa wasn't the only brand to pull out of the market within Kenya once this occurred, as another big name in Betin closed its Kenyan operations, too.
Gambling Advertisements Come Under Fire in the United Kingdom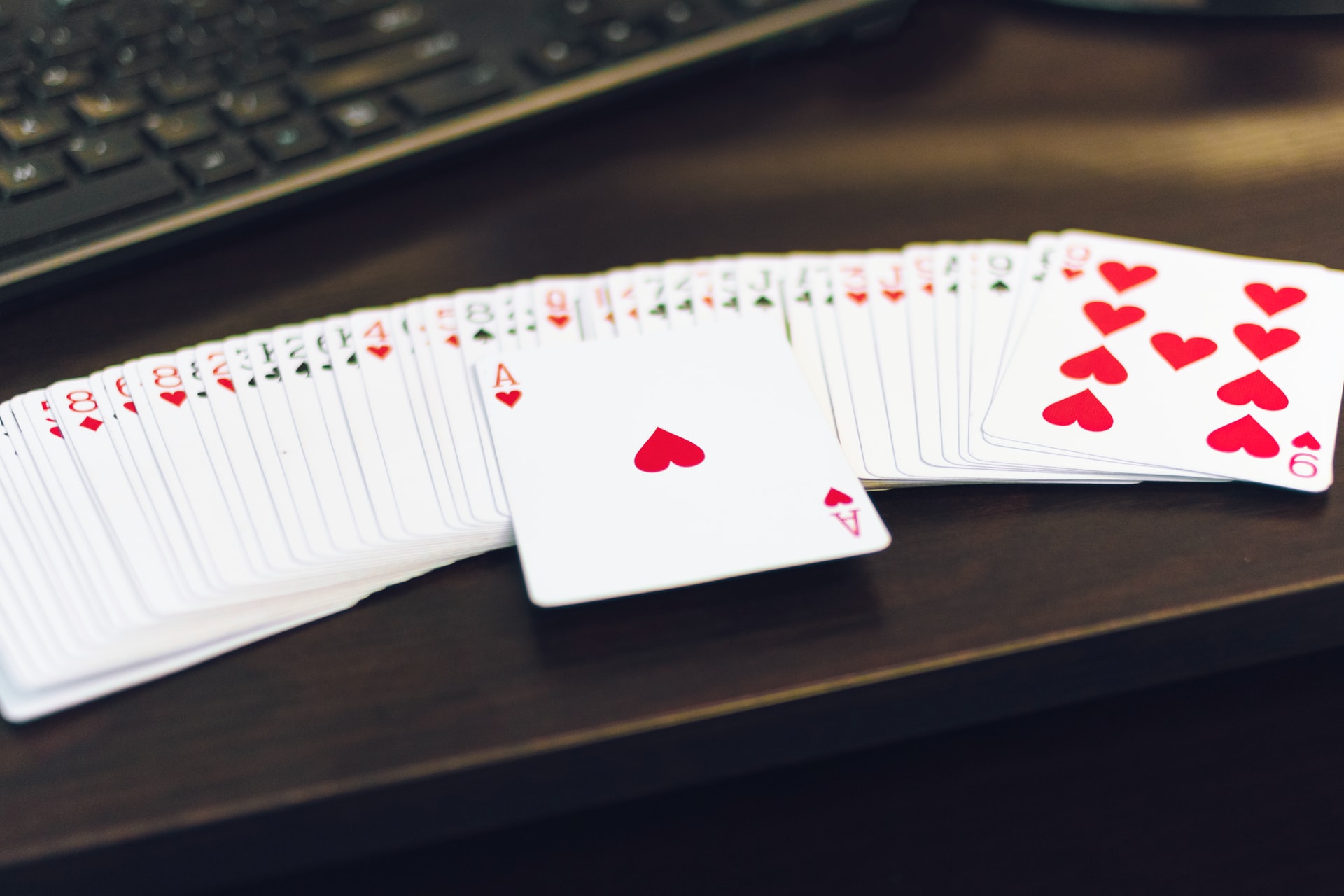 A lot has been developing with the UK gambling industry as of late, including the banning of credit cards for deposits and new guidelines that operators must adhere to from the Gambling Commission. Yet, something else has fallen under the scope of the government – sports betting advertisements. In fact, MPs are looking to bring a total ban of such into effect, with a proposal that is similar to the one proposed back in 2005.
However, some have questioned whether this will actually become a law, due to the fact that the gambling industry in the UK brings in around £11 billion every year. Much of that can be attributed to sports betting options as well, so even if a ban does come into effect, the likelihood is that it won't be a complete one.
Yet, it is being requested as a potential course of action due to research that has been undertaken by MPs regarding the detrimental effects of gambling on people within the UK over the years. Advertisements can only enhance those effects according to these parliamentary members, so something needs to change. There are many recommended bookmakers in UK that already have a large following of bettors, so one would automatically question why advertisements are really necessary for them anyway. And the likelihood is that sports aren't particularly going anywhere, so as long as they remain, sports betting likely will do, too.
Advertisements Cause More Harm Than Good
The issue isn't specifically surrounding the advertisements themselves though, but the fact that they could have a serious negative effect on those people who are trying to distance themselves from the industry. So, those who have had problems with addiction before and, to some degree, minors who may be enticed by the possibility of sports and the potential to win money.
The MPs who are looking to bring in the ban on such advertisements belong to the Gambling Related Harm All-Party Parliamentary Group (APPG). In total, there are 50 members of this party, and having looked into research on how harmful gambling advertisements are to UK gamblers, they have collectively brought forward their argument for banning them.
A similar ban was introduced in Spain recently, which also has a legal sports betting industry. Yet, it wasn't a total ban there. The ads are only allowed to be aired between the hours of 1am and 5am, and to coincide with that, all teams playing within La Liga cannot display sportsbooks on their kits during games.
The proposal brought forward by the APPG though isn't about to shy away from requesting a total ban on betting advertisements in the UK. This relates to ads aired on television and displayed on computers. Not only that, but the proposal asks for businesses creating such advertisements to stop using algorithms that allow them to locate their target audience of high roller players. This means that they can't offer promotions to them through email communication in a bid to get them to gamble even more.
Finally, the APPG is looking for a maximum bet limit of £2 to be imposed on gaming machines, in a style similar to that undertaken on fixed odds betting machines. Whether or not these will be passed through into law remains to be seen.