PartnerMatrix makes its comeback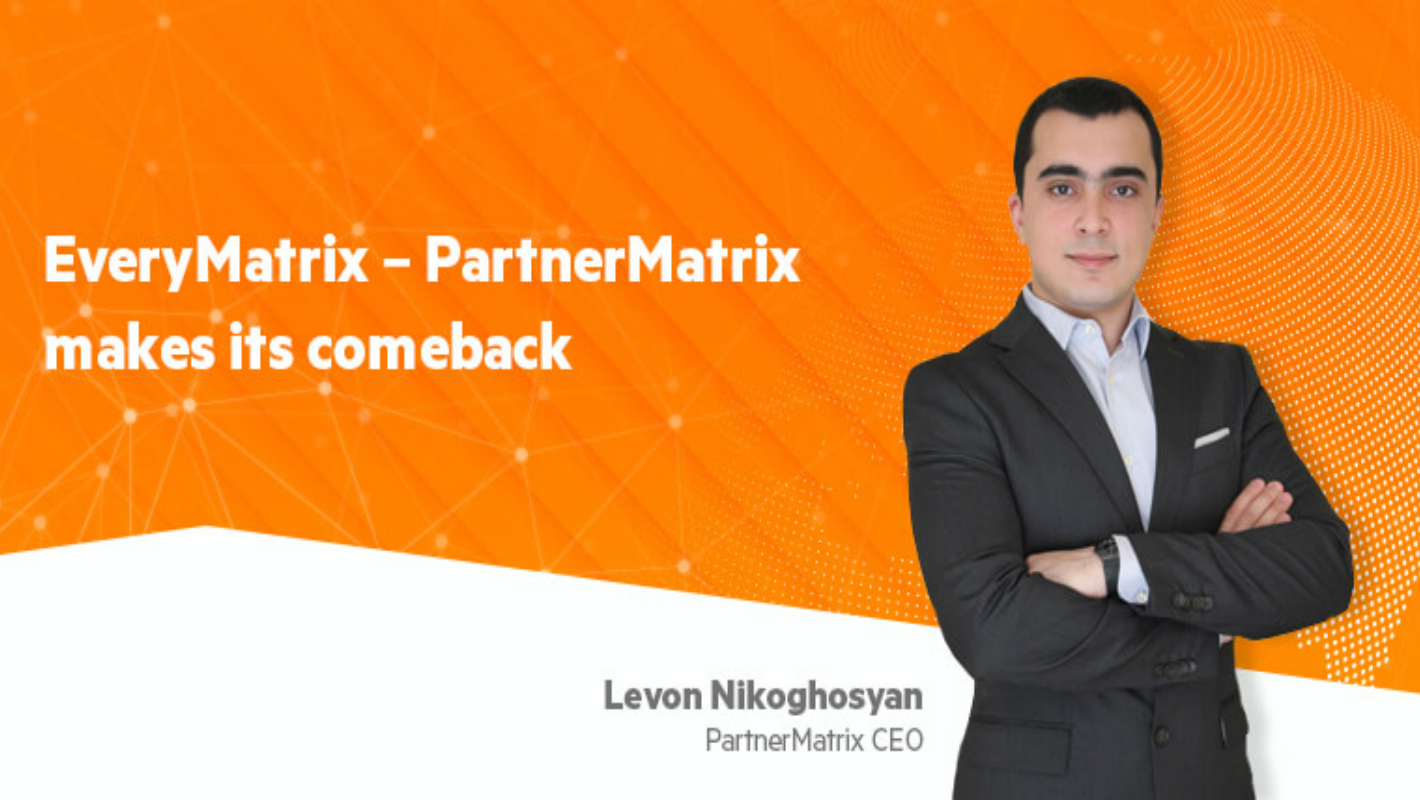 Levon Nykoghosyan, PartnerMatrix CEO, speaks in this interview about the product revamp, key features and product vision, as well as how to overcome the present industry challenges.
Can you detail why PartnerMatrix is such an important release for EveryMatrix in 2017?
Nykoghosyan: PartnerMatrix has been one of the first projects of EveryMatrix and it is not only an important release in 2017 but it has always been an important part of our full package solutions for operators, ranging from sportsbook to casino and payments solutions.
Although the new PartnerMatrix version it's just two years old, is already a competitive product with a responsive and easy to use interface allowing operators manage affiliates' data, payment plans, marketing tools, reports and user settings, all from a single location. Simple to implement and supplied with continuous updates, the system is fully adaptable for different markets and regions and has gained trust among both startups and big operators.
Under constant improvement, our system is an ever-evolving solution. The 2017 releases include, among new languages support and many other small improvements, the launching of real-data reporting and the integration with our payment service provider, MoneyMatrix. This integration allows us to provide so many ways for affiliates to withdraw their commissions and this is another step towards providing one of the most powerful affiliate systems in the iGaming market.
From a product perspective what marks PartnerMatrix as a unique software for the saturated affiliate market place?
Nykoghosyan: The most important thing, which was at the core of our key features from the start, (back in 2015), was to build a real-time system, for both affiliates and agents, and track everything under one system instead of using two separate systems that track the same data.
PartnerMatrix allows affiliates to operate as agents (transfer money to specific players, place a bet in the system, place a bet on behalf of a player) and at the same time the agents can operate as affiliates (use banners to bring traffic, provide promo-codes to customers, keep sub-affiliates). This unique system has been designed to offer our clients the ability to widen their users' base by using agent networks to target offline customers.
I am very happy about the feedback we received from the industry for which I would like to thank our solid and hard-working team.
From your perspective, where do you feel industry affiliates are being underserved, and how has this factor shaped the development of PartnerMatrix as a platform?
Nykoghosyan: I think one of the most significant issues nowadays, is the lack of transparency. It is important for affiliates to be able to see how every single number is being generated instead of just being fed with partial data, like many systems do. More than this, the lack of transparency could lead, over time, to trust problems.
Our solution provides very detailed and comprehensive reports by displaying breakdown of every number, costs, bonuses, etc. We can also provide, like in case of some operators, detailed bets history for a better insight.
Transparency is not the only issue we see within the industry. Lack of support is among things that are on the table and often brought in discussions. To tackle this concern, PartnerMatrix has been established with its own dedicated Account Management team, which allows us to be close to operators, understand their needs, receive their requirements and deliver the solution in the shortest time.
From a marketing and operations perspective, what new obstacles are facing affiliate as an industry acquisition vertical?
Nykoghosyan: There is a huge organic competition between affiliates and our focus is always helping our clients and their affiliates and make sure we give them a powerful advantage over competition.
To this end, the Back-office in PartnerMatrix is highly focused on affiliate manager and administrator comfort. It gives opportunity to reach each angle of the website and successfully manage all the operations.
Relatively new, ad blocking and domain blocking is definitely an obstacle in terms of traffic loss. At PartnerMatrix, we do offer a solution to this problem (which our current affiliates use) by allowing them to choose affiliate domains which do not contain "block words". Furthermore, operators can immediately change affiliate tracking links if the current domain gets blocked.
Finally, following its initial launch, how do you see PartnerMatrix growing as an EveryMatrix service?
Nykoghosyan: I am happy to see it growing every day, by every new release deployment, with every added feature and, the most rewarding, with every new client.
We strongly believe that finding the right balance between high performance and product quality requires team work and common vision. To that end, EveryMatrix has assembled PartnerMatrix project as a separate business unit in the company to fully concentrate on providing one of the leading performance marketing and partnership solutions in the world. The bar is set high for us, and this is a good thing.
I'm fully confident that competitive pricing, on top of its features, will help PartnerMatrix shine as people's platform. Whether you are a start-up or a decent sized operator, the platform will meet all operators and affiliates' needs.
The original version of this article can be found here.
Gambling.com Group is the 2021 EGR Affiliate of the Year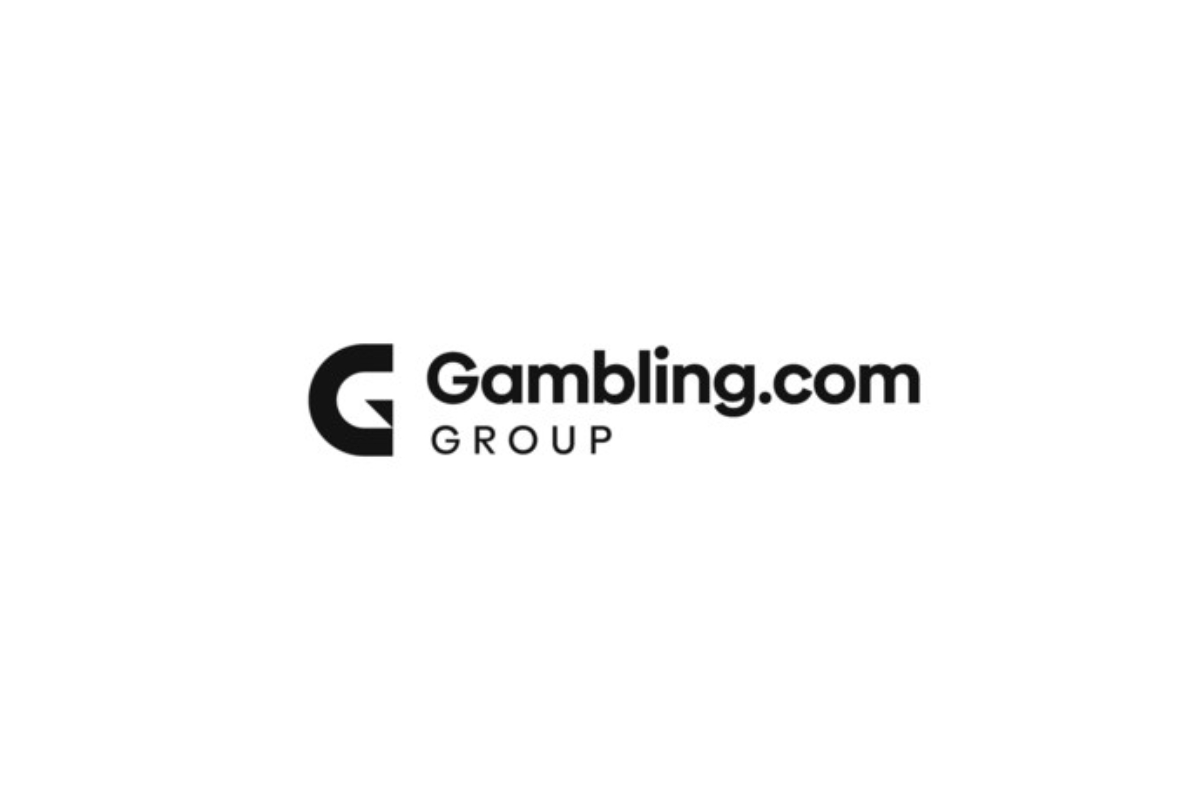 Gambling.com Group Limited, a leading provider of player acquisition services for the regulated global online gambling industry, announced it has won the most prestigious award for affiliates in the online gambling industry: the Affiliate of the Year award presented by eGaming Review ("EGR"). The Group accepted the honor at the 2021 EGR Global Operator Awards in London on November 25th. It is the second time the Group has won the award, following its win in 2018.
Gambling.com Group beat out 15 other affiliates shortlisted in the Affiliate of the Year category by delivering outstanding financial performance during the July 2020 to June 2021 judging period. Not only was the Group a leader in revenue growth, based on public disclosures, but 100 percent of its growth was achieved organically, without any contribution from acquisitions. The Group considers organic revenue to be the hardest thing to achieve in the affiliate industry and the most important financial metric affiliate companies report. This revenue outperformance helped fuel a successful initial public offering (IPO) on the Nasdaq Global Market in New York, making the Group the first online gambling affiliate publicly traded in the United States.
Charles Gillespie, Chief Executive Officer of Gambling.com Group, said of the honor, "Being named the 2021 Affiliate of the Year is the crown jewel on top of a monumental and historic year for the Group. I am grateful to work with our first-class, professional and dedicated team which drove significant growth in the business as well as delivered on our key, strategic projects."
For the Group's Affiliate of the Year nomination, the judges commented, "They have had a stand-out year and quite a lot going for them. Stellar growth and they have done so much over the past year. Differentiation, quality and scale – they cover it all off with a data-driven approach."
The EGR Awards are judged by a team of independent, external judges with a diverse range of in-depth online gambling expertise. The awards were given by EGR Global, a B2B publisher and networking group for the online gambling industry.
Blexr has won its fifth award in three years after being crowned Best Casino Affiliate at the EGR Operator Awards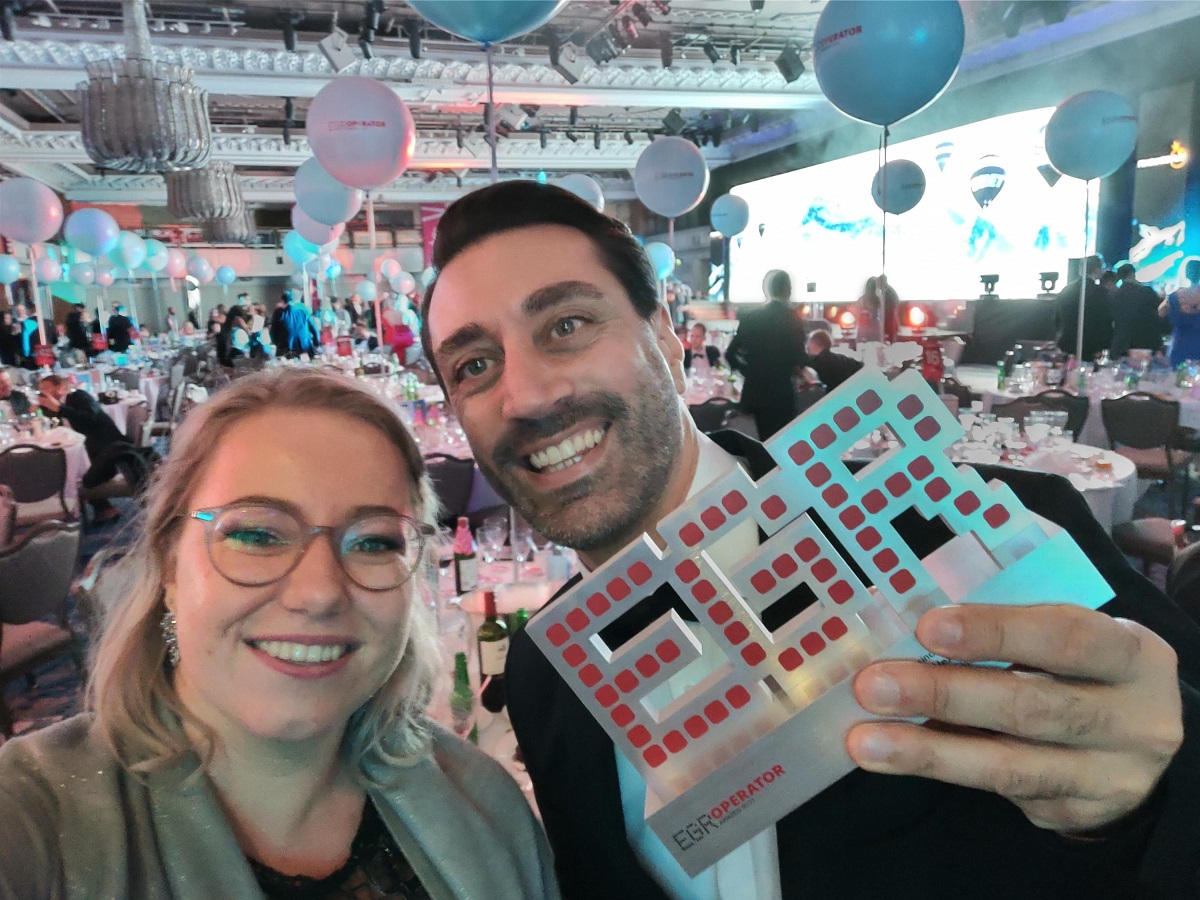 The event, held at the Grosvenor Hotel in London on 25 November, saw Blexr pick up this award for the second time, having previously won the same prize in 2019.
Blexr is a lead generation company which operates in the iGaming and sportsbook affiliate markets. It is a remote-first company with an office in Malta.
The EGR Operator Awards describes itself as the Oscars of the iGaming world, and its judges said Blexr offers "quality products and truly covers the globe".
They added: "Blexr has innovated with some unique features that go over and above the standard affiliate offering, which is always great to see.
"One for the ages – a truly long-standing operation that has successfully evolved with the times, and most importantly with compliance."
Koen Bongers, Blexr's head of marketing, said: "We're absolutely delighted to be recognised once again by the EGR Operator Awards.
"Our whole team works very hard to offer quality products and create innovation, so it's fantastic to win another award, one which all our Blexrians can be very proud of."
Rightlander partners with BetBull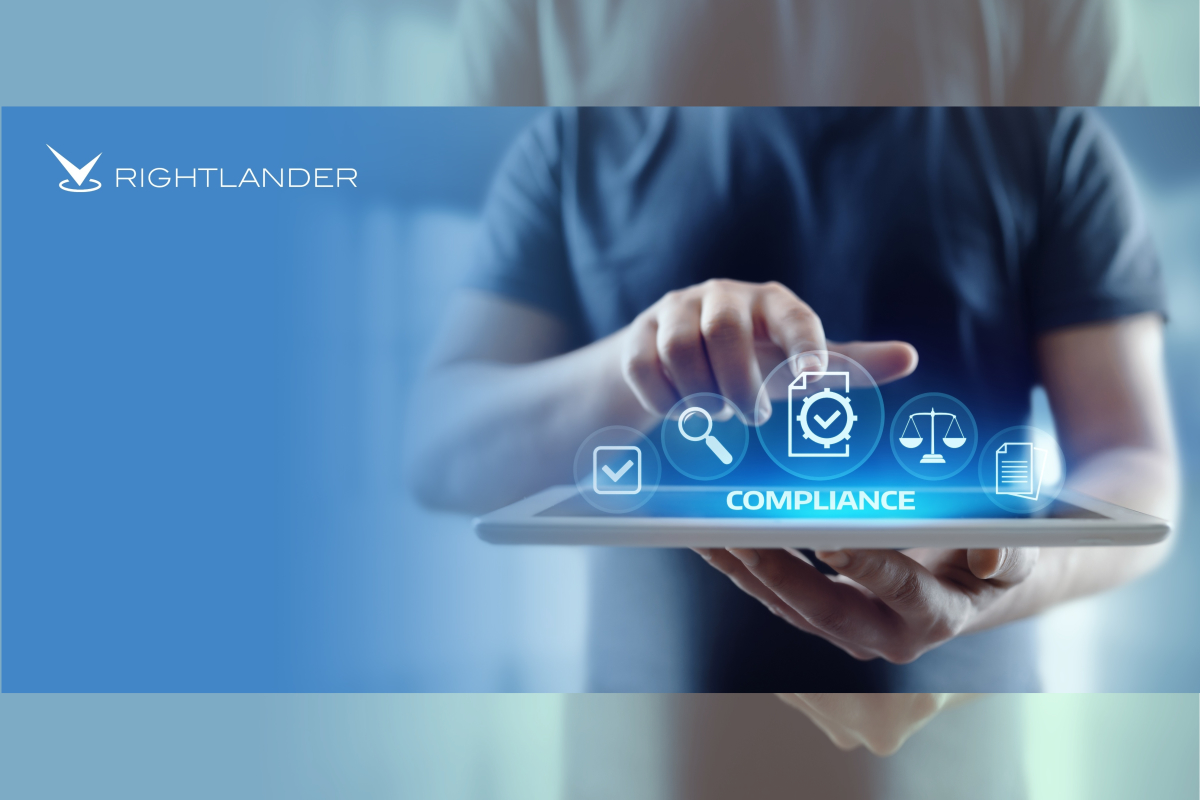 Supplier to help tier one operator improve affiliate compliance
Rightlander.com, the ground-breaking compliance platform has signed a deal with BetBull to help them improve affiliate compliance and boost responsible gambling measures.
Nicole Mitton, Head of Customer Success at Rightlander.com, said: "It's great to see operators like BetBull partnering with Rightlander to ensure adherence to advertising regulations. These efforts are not only noteworthy from a regulatory point of view, but are also a solid indicator that BetBull are invested in protecting the interests of their stakeholders, affiliates and players in regulated markets."
Rightlander will offer its technology which encompasses a comprehensive range of affiliate compliance tools which include the Automated Compliance Monitor, a PPC Monitor and a Proactive Affiliate Finder allowing BetBull to remain proactive and in control of their affiliate marketing.
Gabrielle Mallia, BetBull said: "We decided to opt for Rightlander because of its ability to give further visibility into our affiliate's practices. The PPC Monitor is particularly key in allowing us to ensure adherence to policies specifically related to keywords and geos of promotion. Rightlander increases the efficiency in our compliance monitoring with its wide scope and allows us to quickly identify any breaches should they occur."
The Automated Compliance Monitor helps detect non-compliant content across territories including the United Kingdom, Sweden, Denmark, Australia and the United States. The monitor flags potential violations such as missing terms and conditions, outdated offers, incorrect marketing assets allowing BetBull to remain compliant according to their jurisdiction's regulations.
The Proactive Affiliate Finder scans millions of web pages every month to identify new and prominent sites and the innovative PPC Monitor identifies harmful ads to stop them from appearing on an operator's branded keywords.